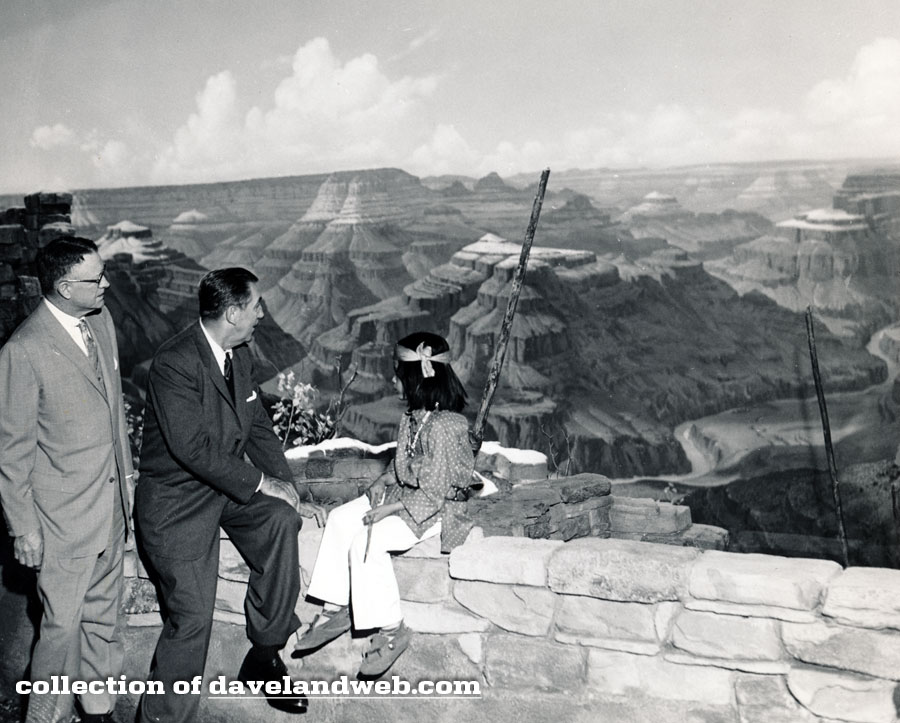 I recently acquired my third photo from the opening day of the Grand Canyon Diorama at Disneyland, March 31, 1958. Here's the accompanying publicity blurb:
Walt Disney (center) looks out over the newest attraction at Disneyland, the breathtaking Grand Canyon Diorama, and tells Fred Gurley (left), Santa Fe Railroad Board Chairman, and Little White Cloud how the 306-feet long Diorama was prepared. Disneyland visitors see the Grand Canyon from the Santa Fe & Disneyland Railroad, including the new Excursion Train, whose engine is named in honor of Mr. Gurley.
In this photo from February, you can see the same area of the Diorama where Fred Gurley, Walt, and Little Cloud were posing: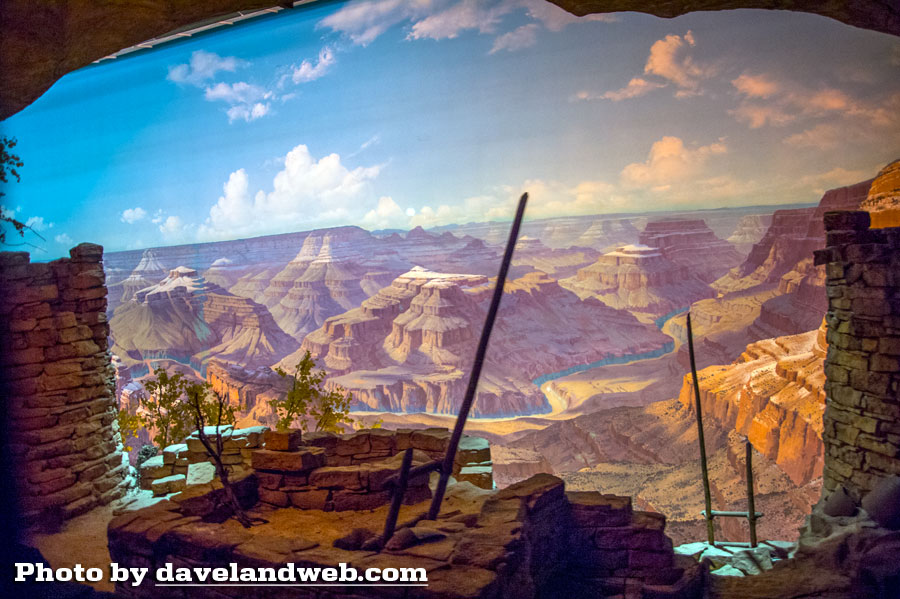 And here are the other two images from that day, shot outside the tunnel located near the Tomorrowland Train Depot: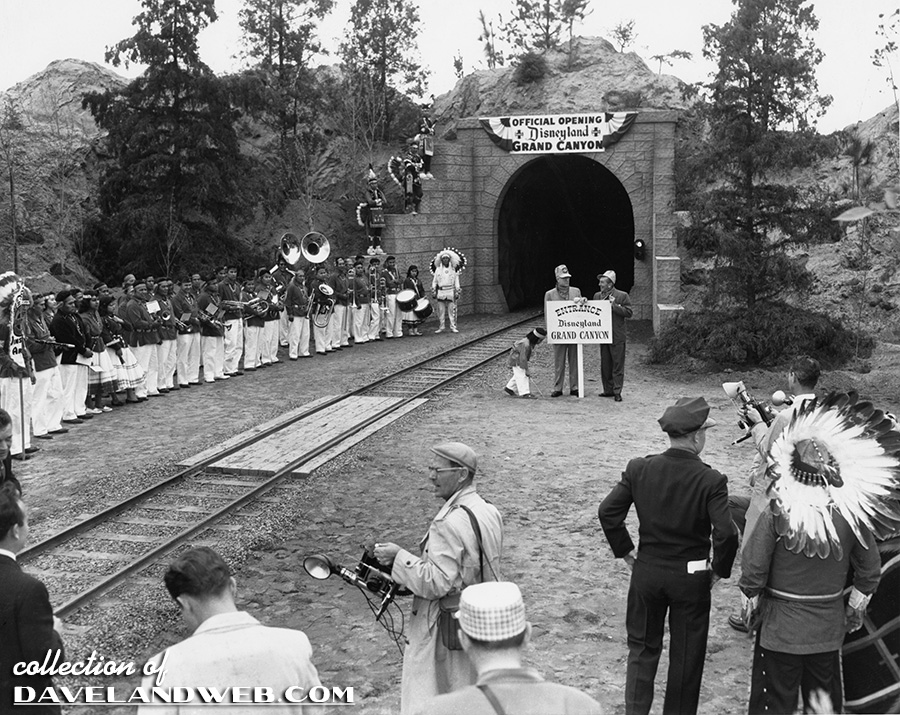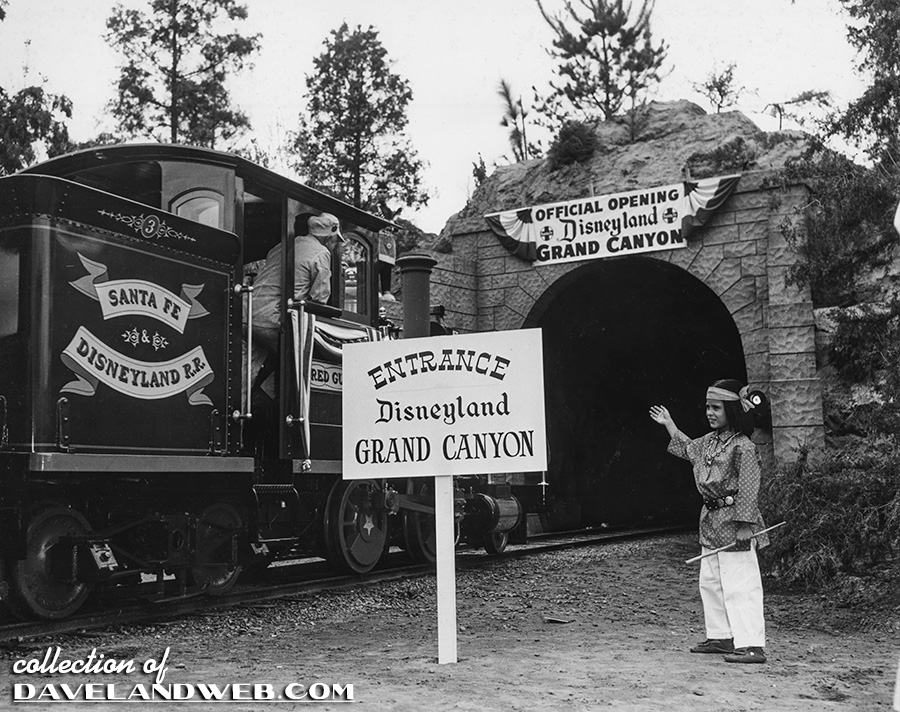 See more vintage & current Disneyland Railroad Diorama photos on my
Diorama web page.