My list of favorite movies for the 1940's is a bit longer; it would have been even longer if I hadn't popped a few of them into the DVD player and realized that my tastes have changed over the years. My first film here typically makes the Top Ten List of greatest movies of all time, and that is
"Citizen Kane," (1941)
the ambitious first effort by boy genius Orson Welles. At times it can be a bit long, but it is a visual feast of lighting and composition. My favorite parts of the film are those that feature Dorothy Comingore as Kane's wife, Susan Alexander.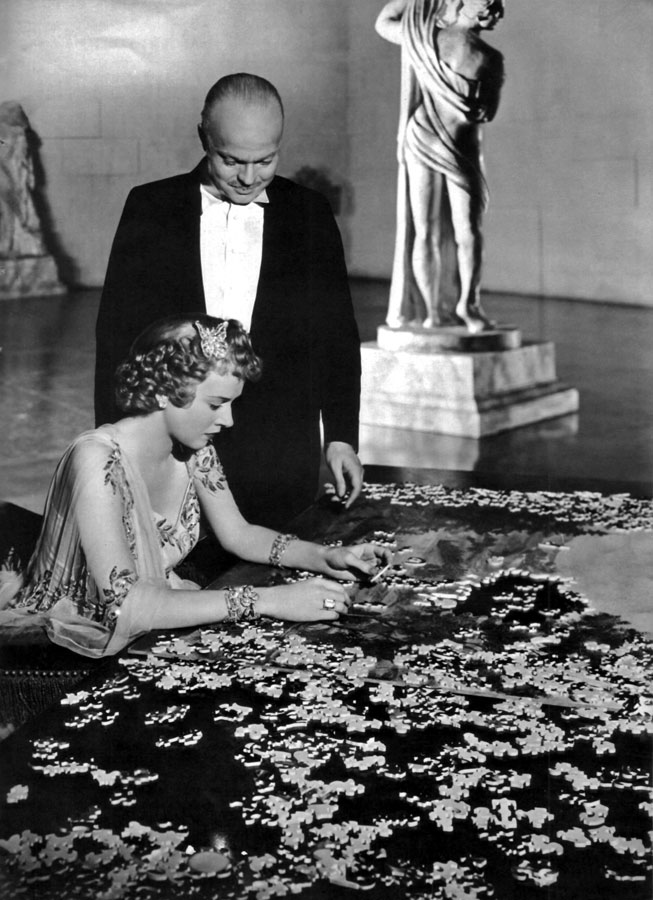 Whether it's building puzzles or being forced to sing opera, she lights up the screen with her fiery personality and luminescent blond hair.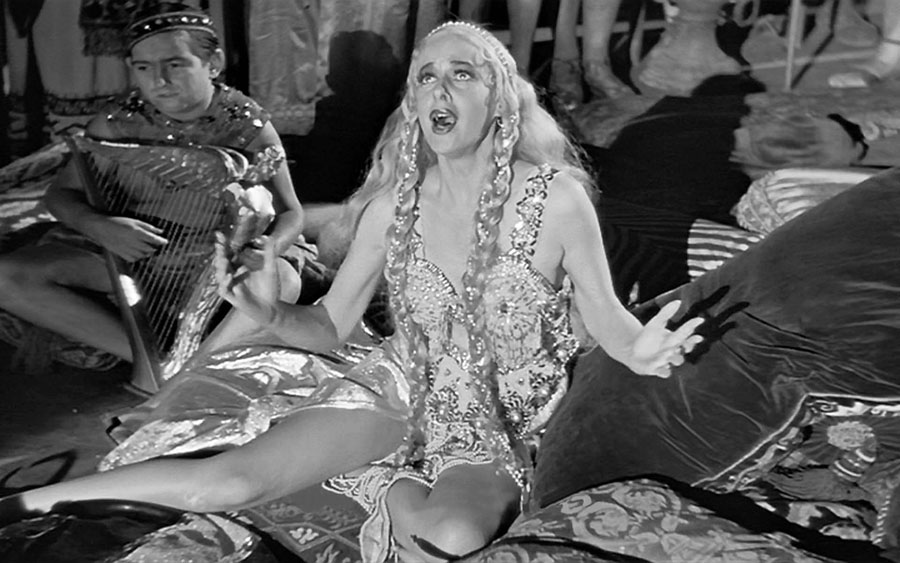 "Girl Crazy" (1943)
is my favorite of the Mickey Rooney/Judy Garland pairings. She had matured as an actress and singer and was able to steal scenes away from Rooney. This is the first movie starring these two that I didn't root for them to get together; Rooney's hambone antics have worn thin and Judy deserves much better than to be stuck with his philandering playboy. The eye-popping Busby Berkeley finale "I Got Rhythm" is a spectacular showstopper, and probably one of the most memorable musical numbers ever filmed.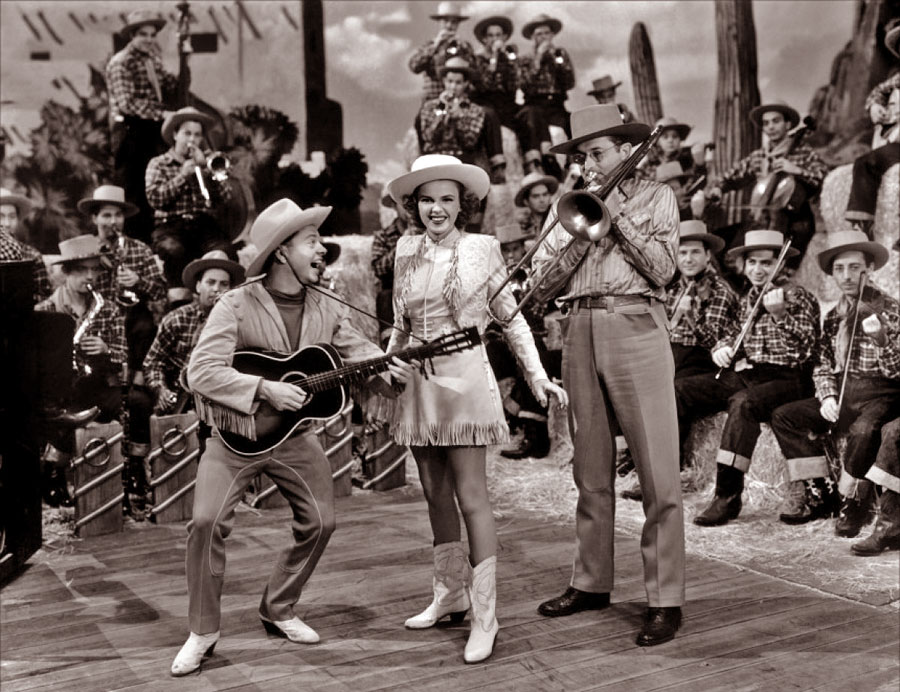 "Since You Went Away" (1944)
was David Selznick's big follow-up to "Gone With The Wind." Although almost as long as "GWTW," it is a smaller scale story presented on a more intimate level. Focusing on how a mother and her two daughters survive World War II with the man of the house away at war, it is a touching account of how the war affected the middle class. Personally, I think it holds up much better overall than "GWTW."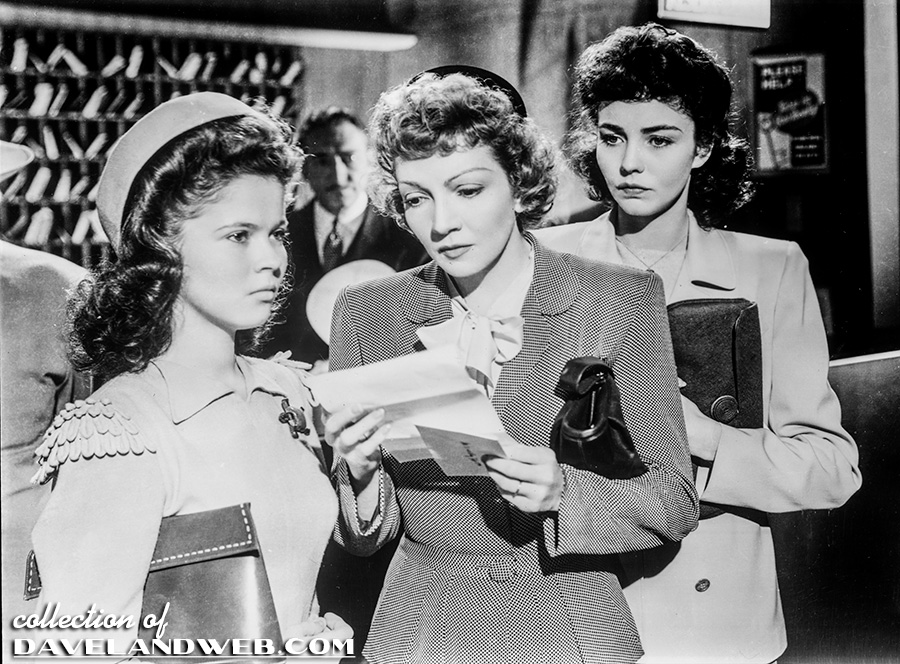 "Meet Me In St. Louis" (1944)
is 108 minutes of technicolor, Judy Garland, and memorable songs. The high point of the plot is that the Smith Family might have to move away from St. Louis to New York. In its simplicity, the movie is extremely refreshing.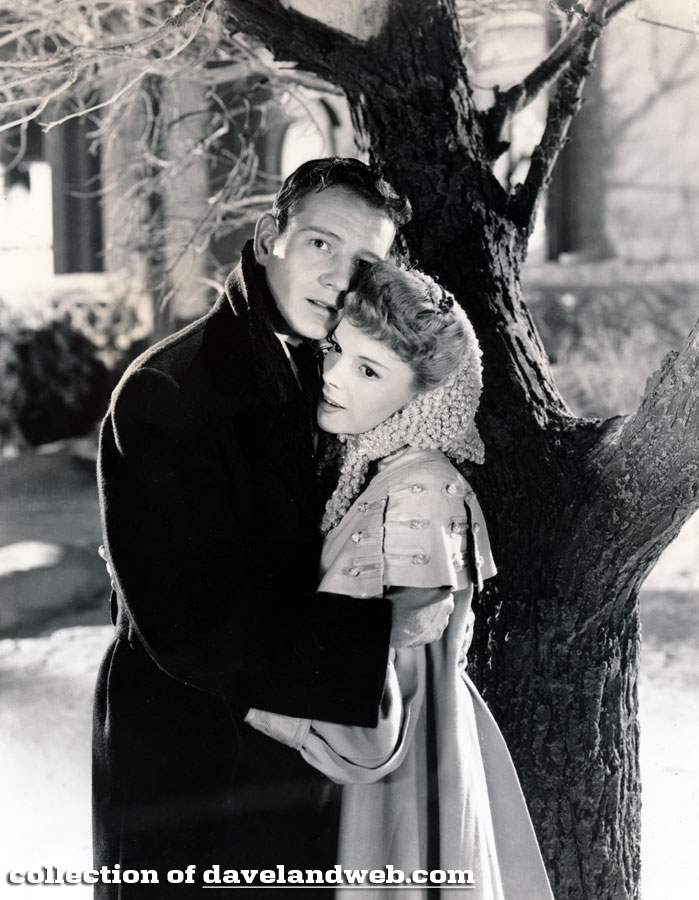 "Beauty and the Beast" (1946)
literally glows in a way that the Disney version never could. Even with the subtitles, the love of Belle (Josette Day) and the Beast (Jean Marais) can be seen through the eyes of its actors. This movie also proves that magic can be achieved with the simplest of visual effects.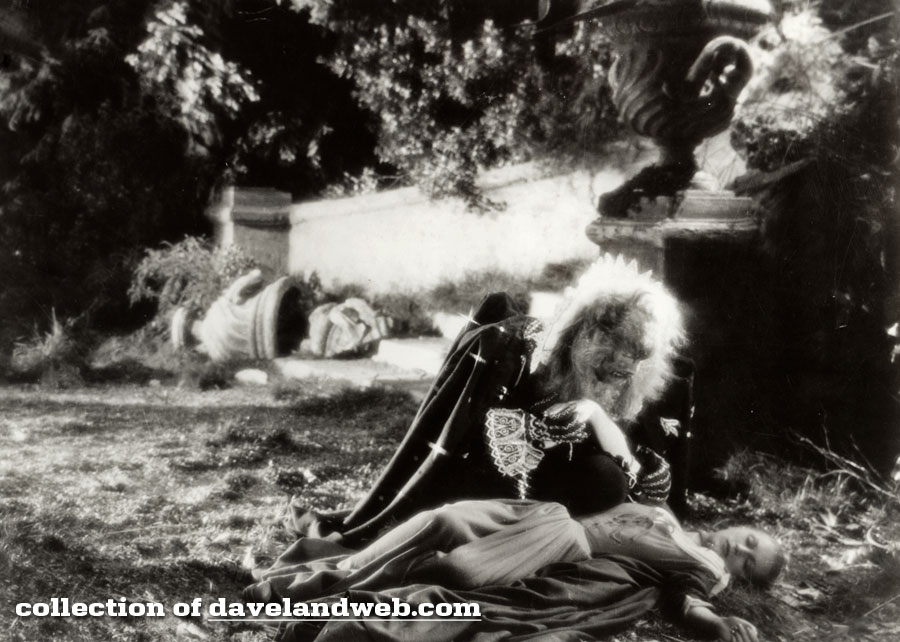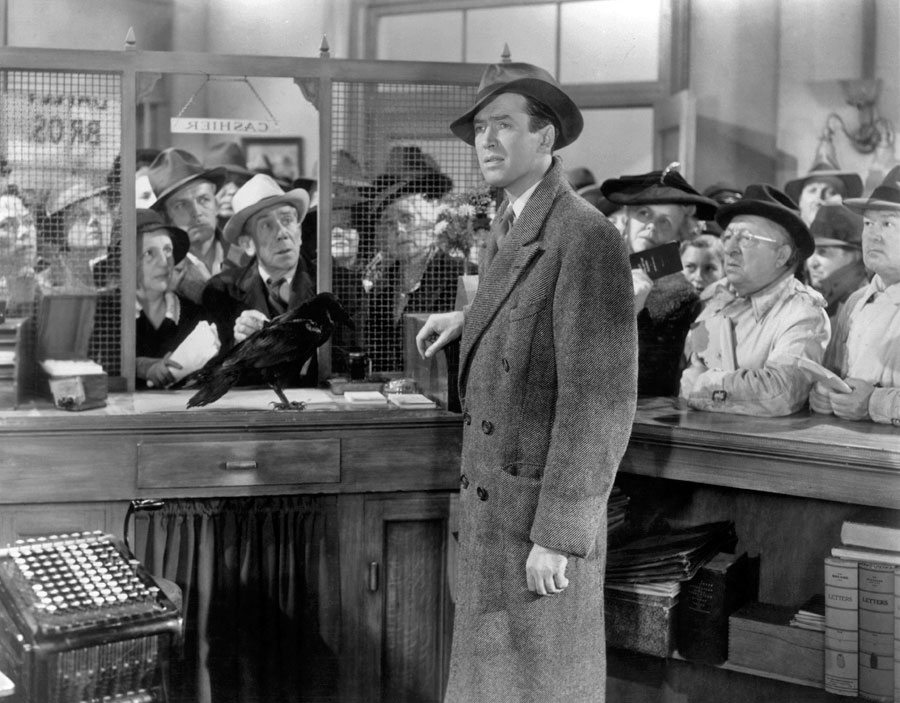 "It's A Wonderful Life" (1946)
gives the tear ducts a workout every time I watch it, thanks to Donna Reed's performance. As Mary, the wife of George Bailey (Jimmy Stewart at his best), her unflinching support of her husband through thick and thin make the emotional finale even more heart tugging.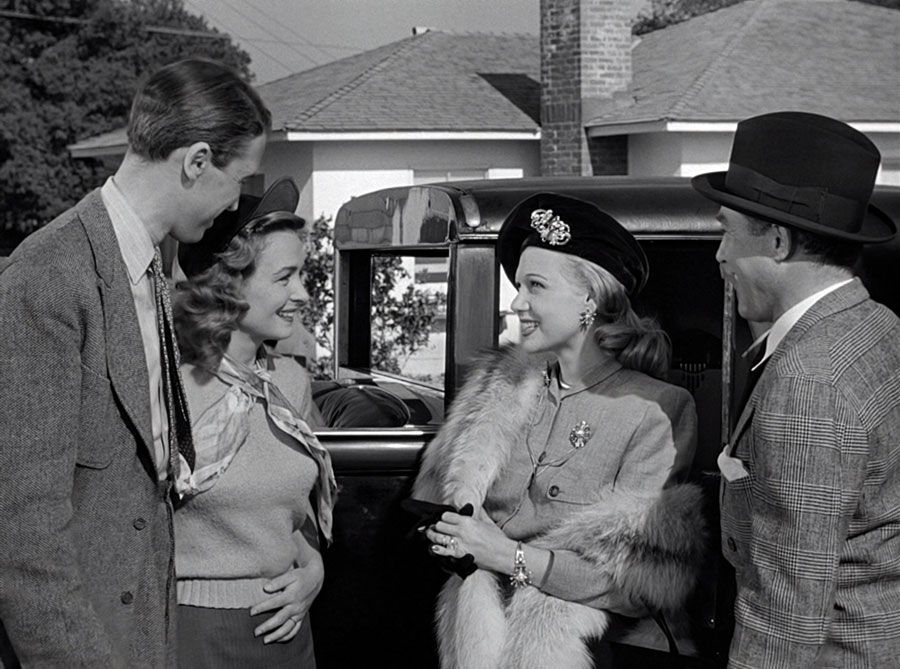 "The Postman Always Rings Twice" (1946)
astonishes me mainly because such a frank story was able to be told in the 1940's. Thanks to Lana Turner and John Garfield, the audience doesn't need to hear any dialogue to know what these two lust after and are planning to do.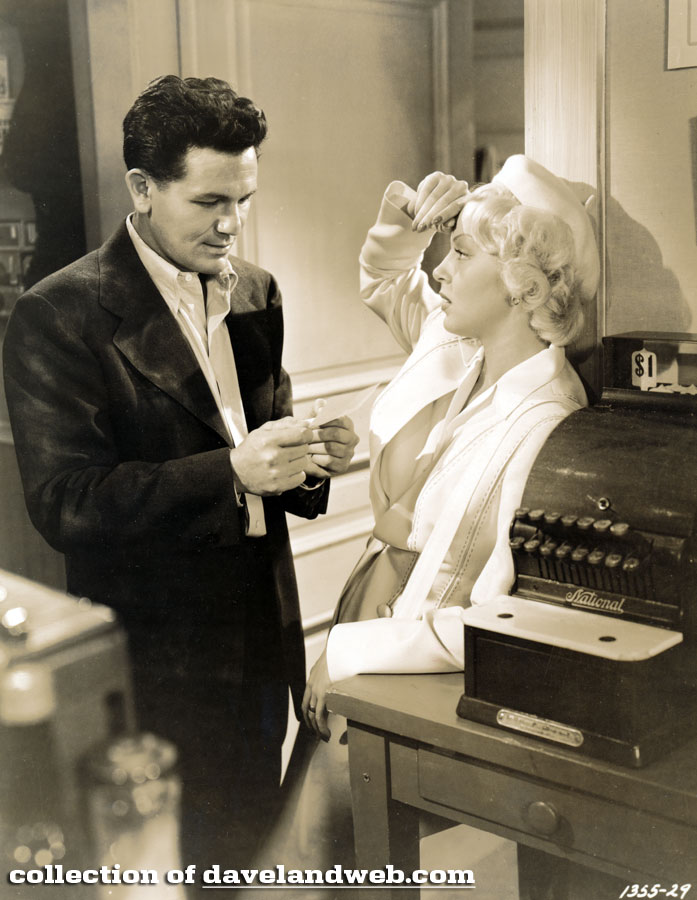 Still, these two selfish characters are fleshed out by the actors portraying them, and the audience finds themselves actually wanting a happy ending for them.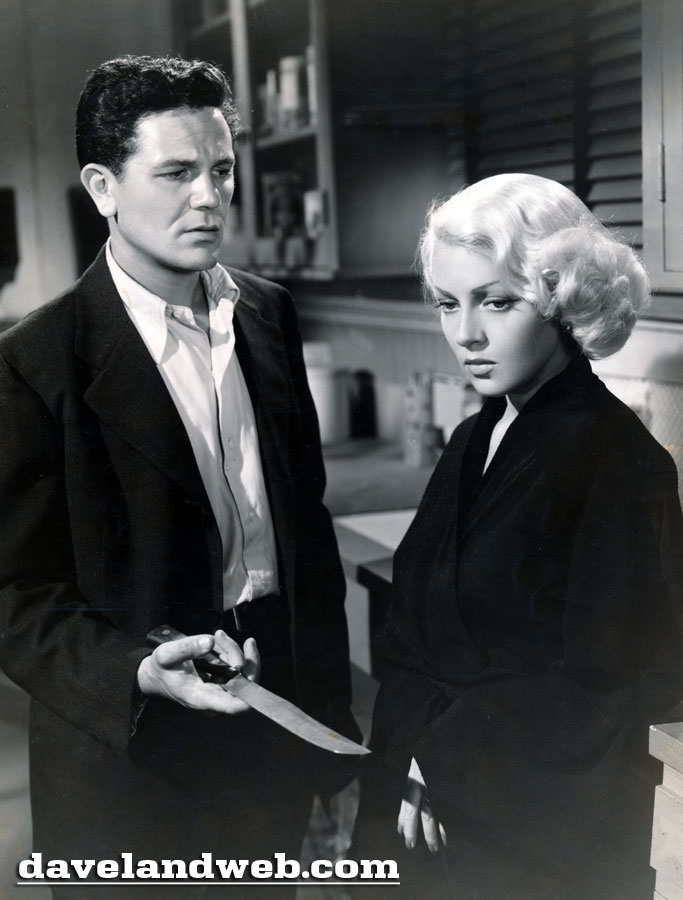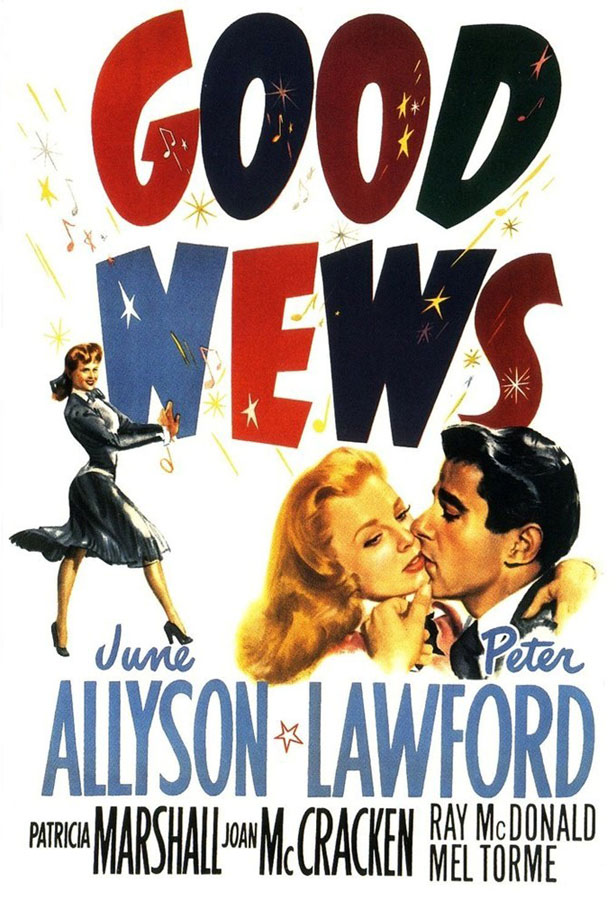 "Good News" (1947)
is 100% fluff; if you're looking for a hidden message or some kind of cerebral theme, you won't find it here. This is just a good old fashioned Technicolor MGM Musical starring Peter Lawford and June Allyson. MGM certainly had actors that could sing and dance better, but perhaps that's why I love this musical so much; those two are much closer to an average person and thus much easier to relate to. Breaking in to song and dance seems much more realistic when you have leads that aren't shined to glossy perfection. You ALMOST believe that June is a poor student attempting to work her way through college! Another can't miss finale with "The Varsity Drag." I dare you to sit still through that one!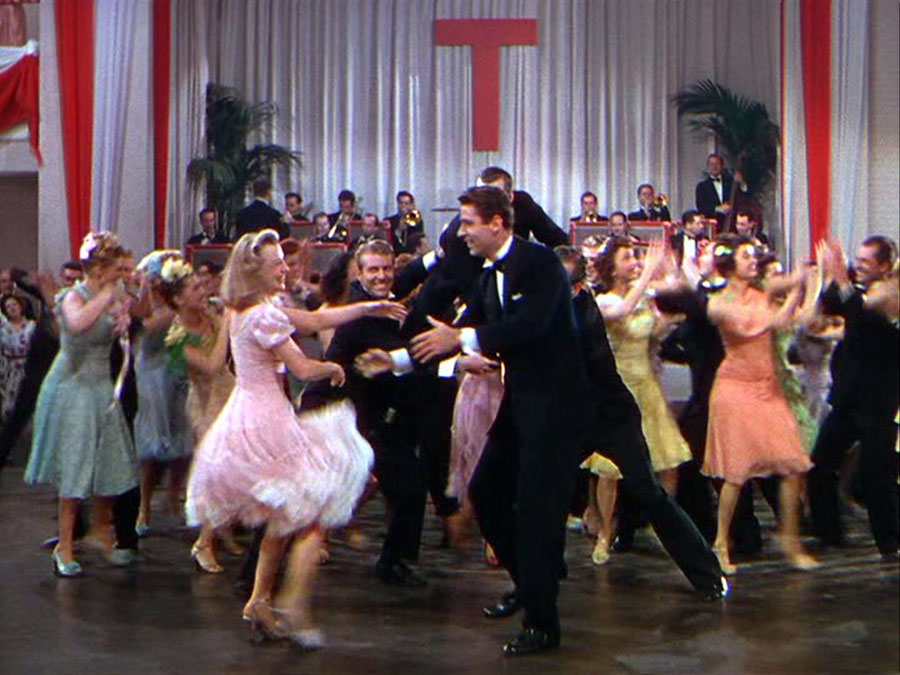 "The Ghost and Mrs. Muir" (1947)
is a showcase for the beautiful Gene Tierney. The ethereal love affair between widowed Mrs. Muir (Tierney) and the ghostly sea Captain Gregg (Rex Harrison) sounds goofy on paper but on screen, it's pure magic. Look out for a young Natalie Wood playing Muir's daughter.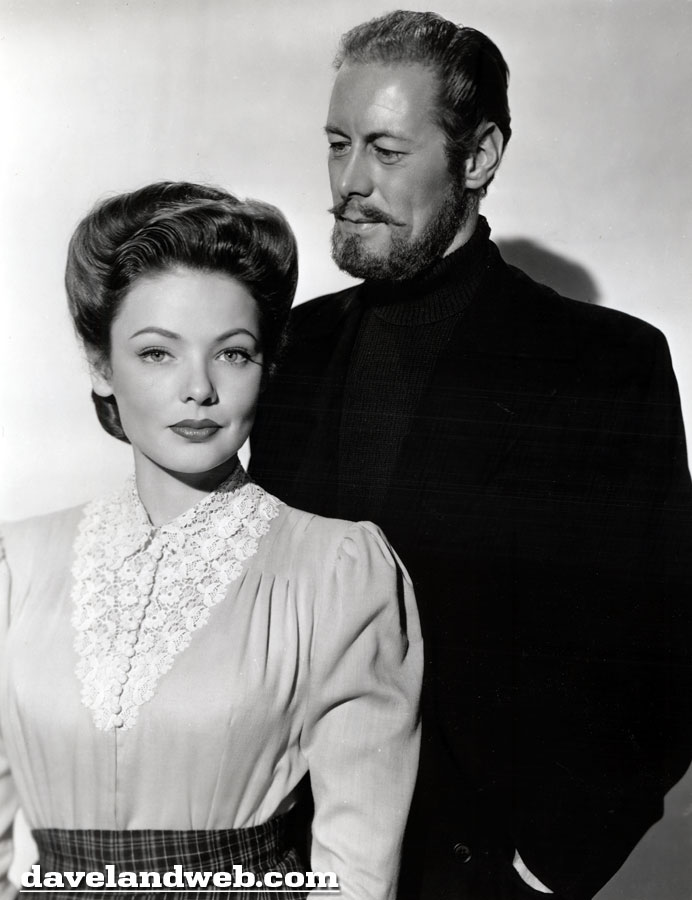 "The Bachelor and the Bobby-Soxer" (1947)
is a breezy comedy penned by Sidney Sheldon, later of "I Dream of Jeannie" fame. Another case of two people who can't stand each other (Cary Grant and Myrna Loy) that later fall in love.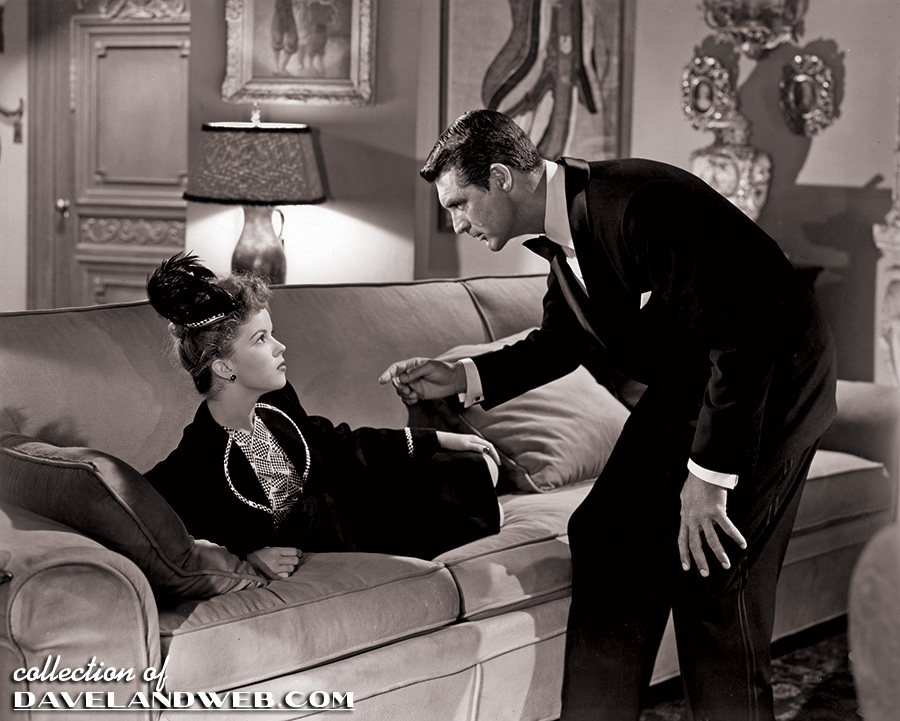 Shirley Temple has one of her best (and most natural) adult performances as Loy's little sister.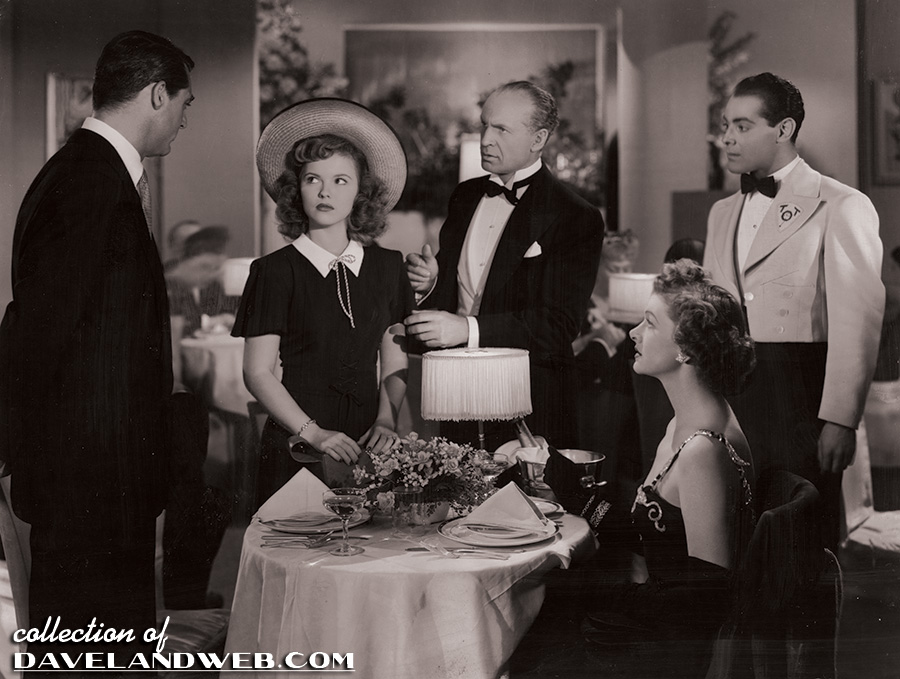 "Monsieur Verdoux" (1947)
is my very favorite Charlie Chaplin feature film. It is a wonderfully dark comedy of errors with a meaningful message that is (unfortunately) drummed into the heads of audiences with a preachy finale by Chaplin himself.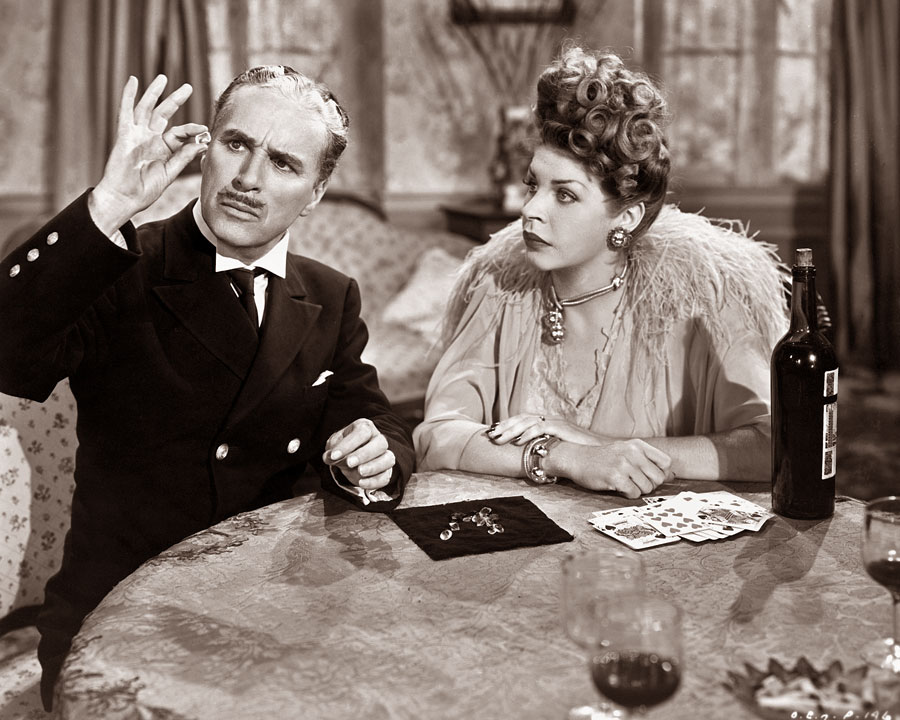 Martha Raye lends a breath of fresh comedic air as one of Verdoux's many wives, and Marilyn Nash gives a perfectly understated performance as a destitute woman who gets a rare instance of kindness from Verdoux.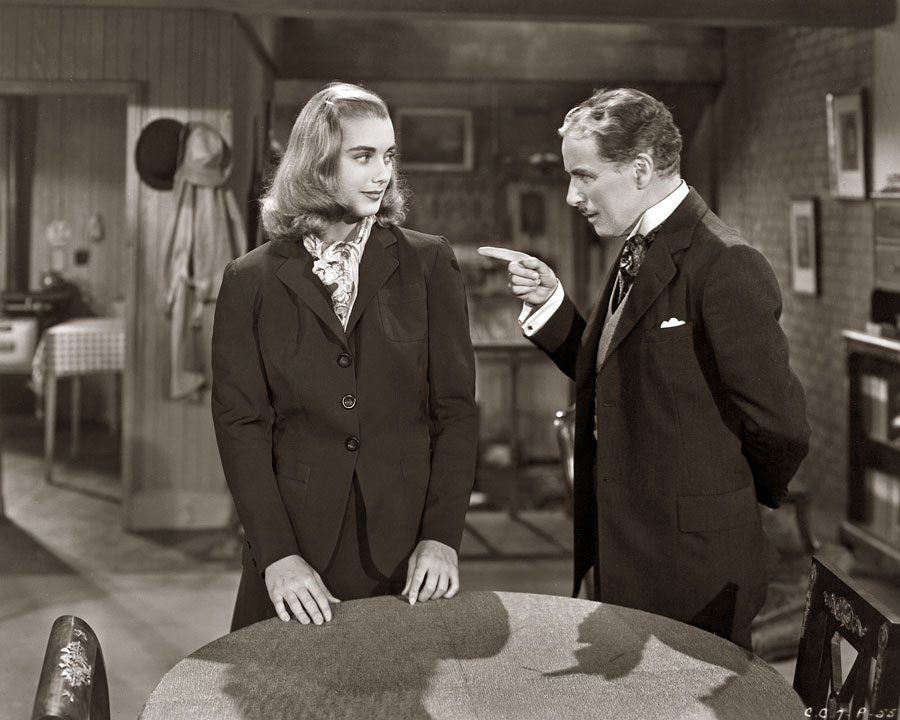 "The Red Shoes" (1948)
is a one of a kind film. Because of the styling and the bright Technicolor, it definitely feels like a film of the 1940's.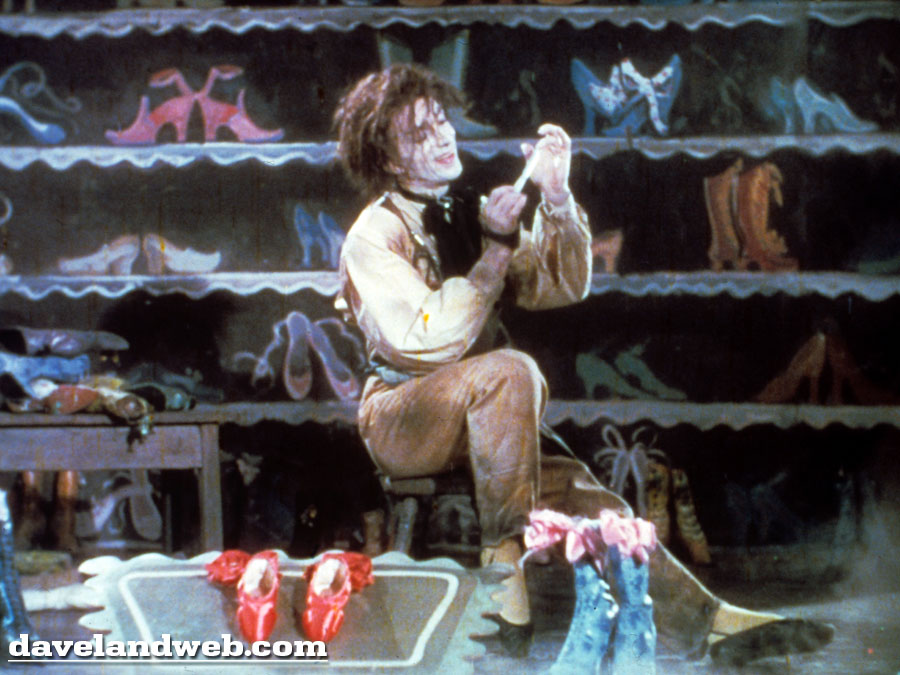 Yet, because of the freshness of Moira Shearer's performance and some of the heavy themes, it feels so very modern. It is full of magic and a rare treat the first time you see it.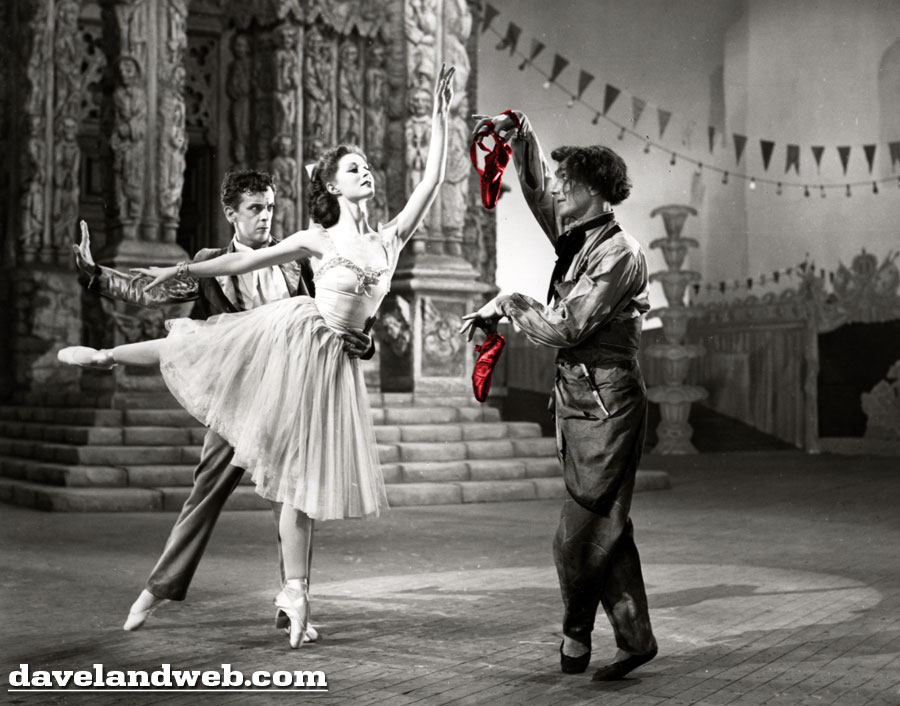 Watch out for the ending, though; it is so very uncharacteristic of films of the time and will most likely take you by surprise.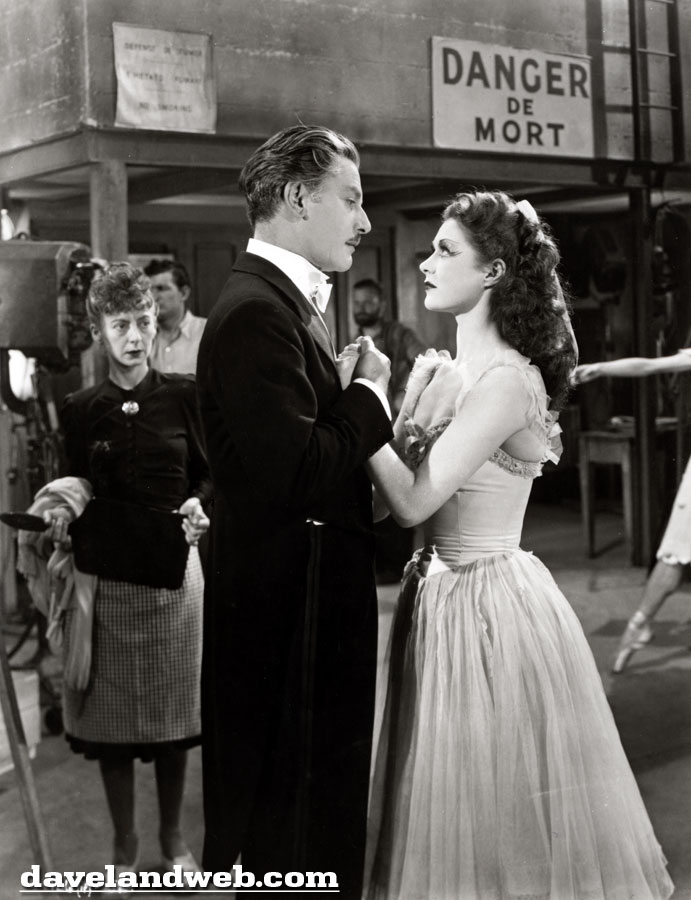 See more classic Movie & TV photos on my
regular web page.