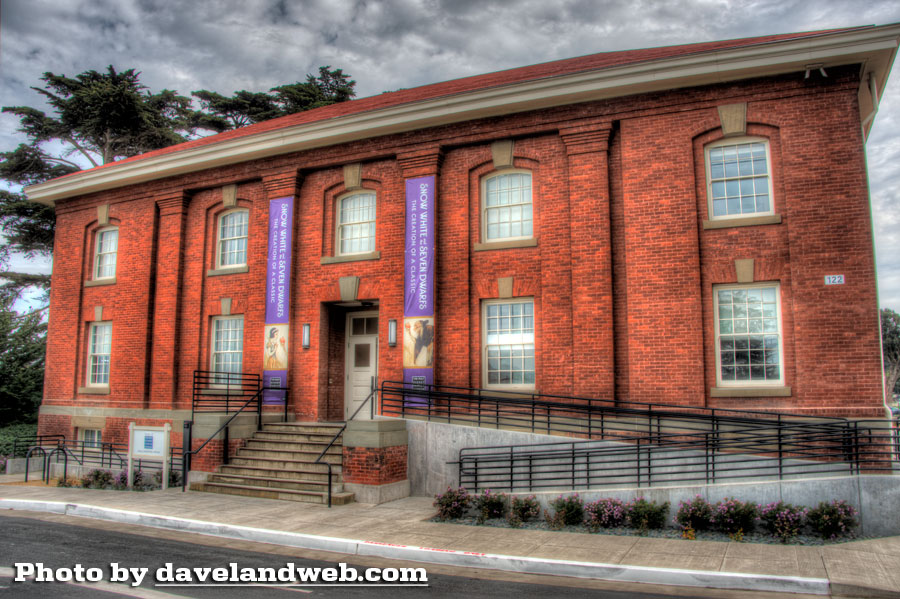 It only took me four years, but finally I made it to the Walt Disney Family Museum, located at the Presidio in San Francisco. As they say, good things come to people who wait, and fortunately for me, the photo ban was lifted the week before my visit. Looking back, I know my shutter finger would have had spasms walking through this amazing museum if I couldn't have taken photos!
Today's post will focus solely on the special Snow White exhibit which closes April 14. It truly is spectacular with all kinds of rare concept art, cels, and promotional art. First up are the famous Oscar statuettes that Walt was given for Snow White: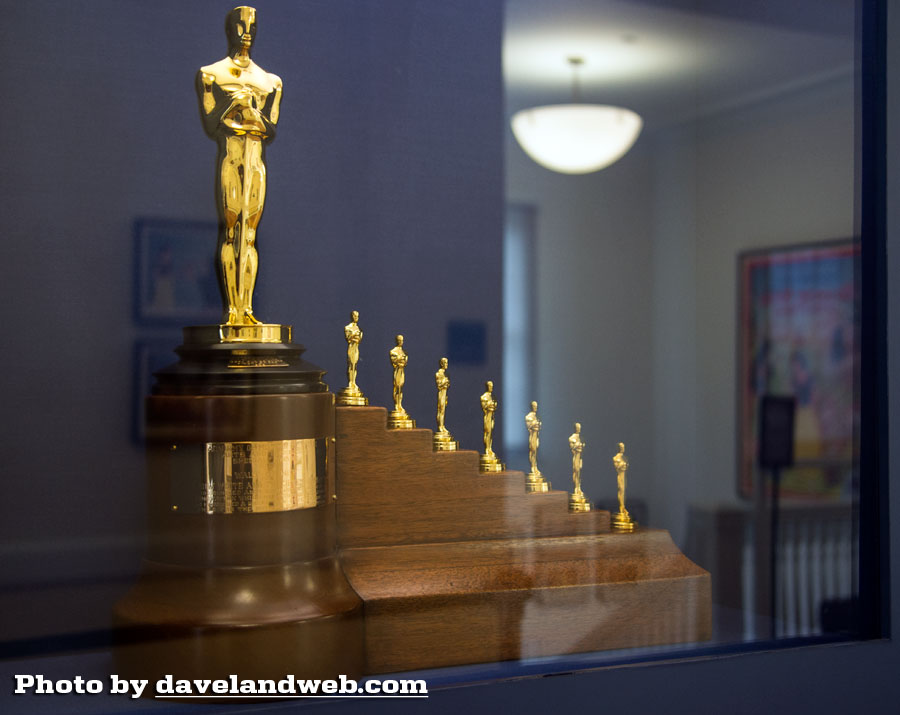 Here is the big reveal from the ceremony held at the Biltmore in Los Angeles on February 23, 1939 with Shirley Temple doing the presenting: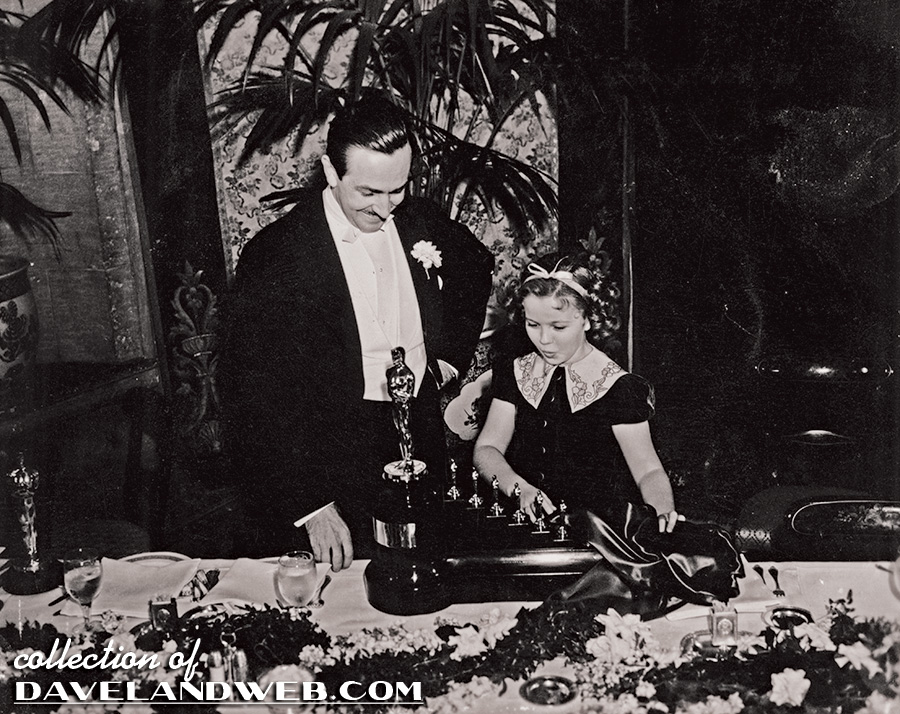 A vintage French poster: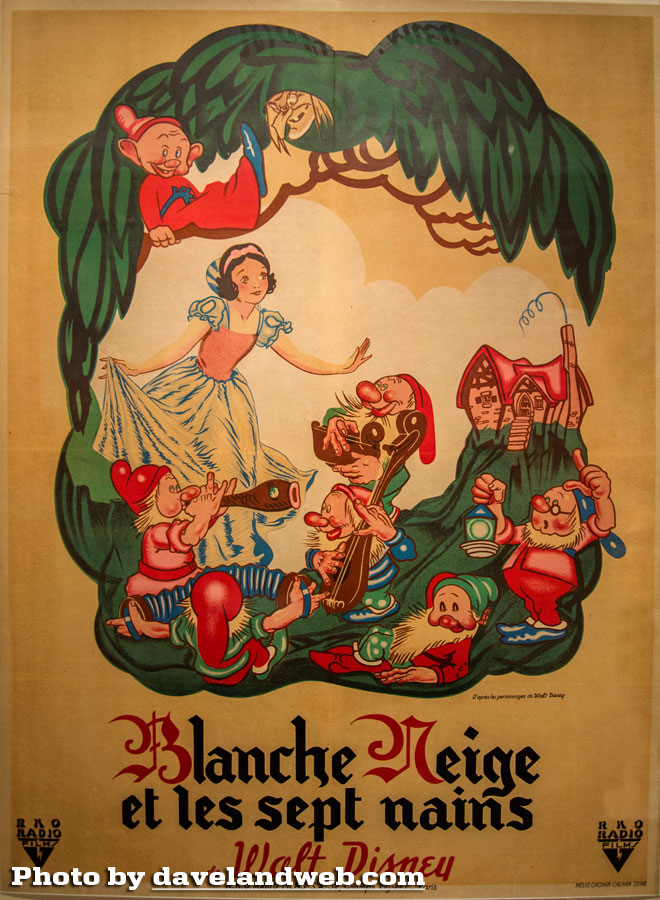 Concept art: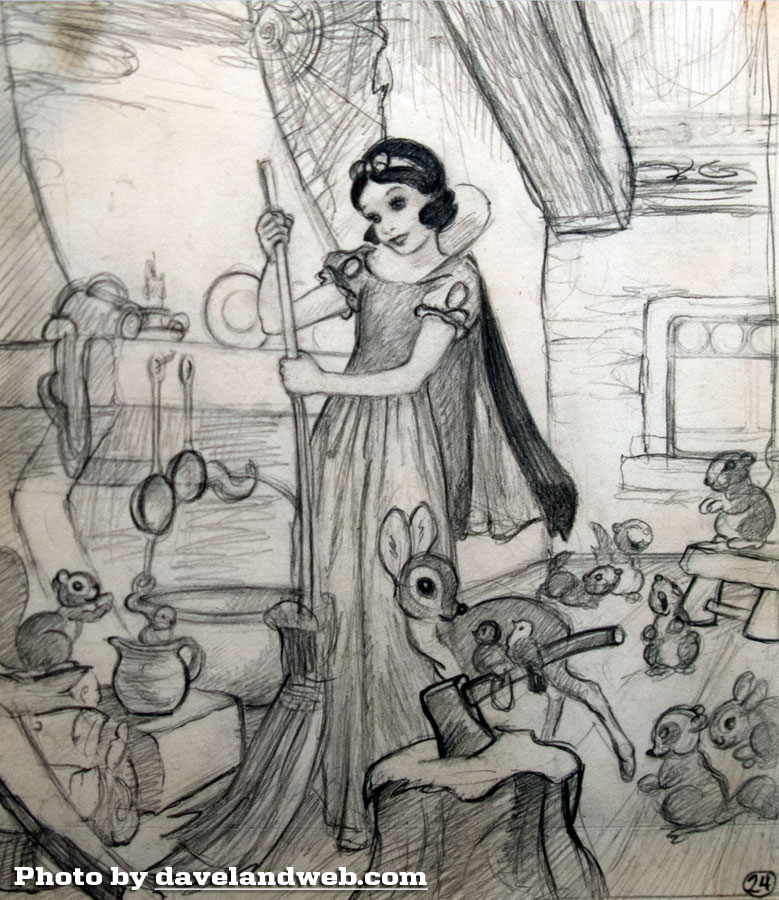 The exhibit was set-up very well, with the art easy to see and appropriate explanatory text nearby. Some of the art showed the artist when known.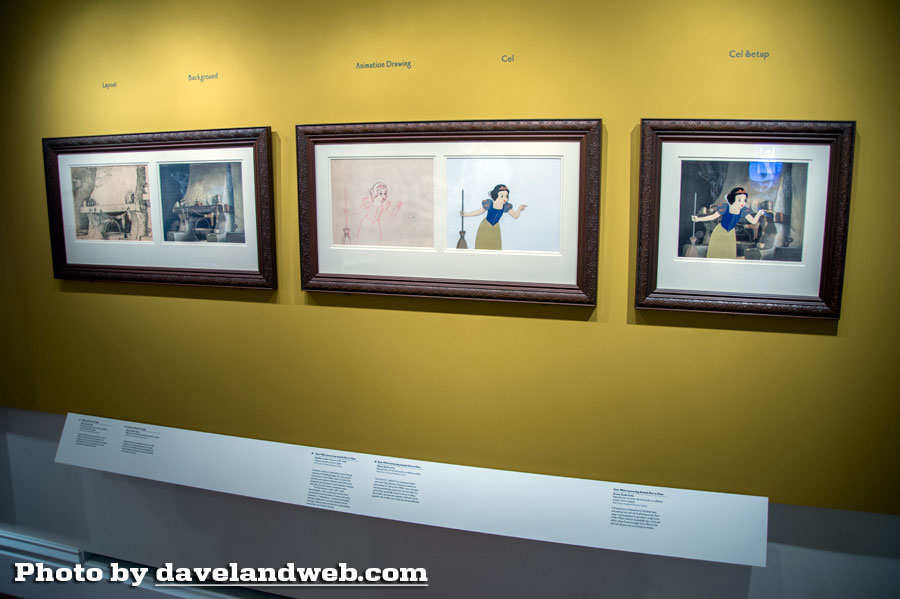 My favorite character (next to Dopey, of course!) from the movie is the Magic Mirror: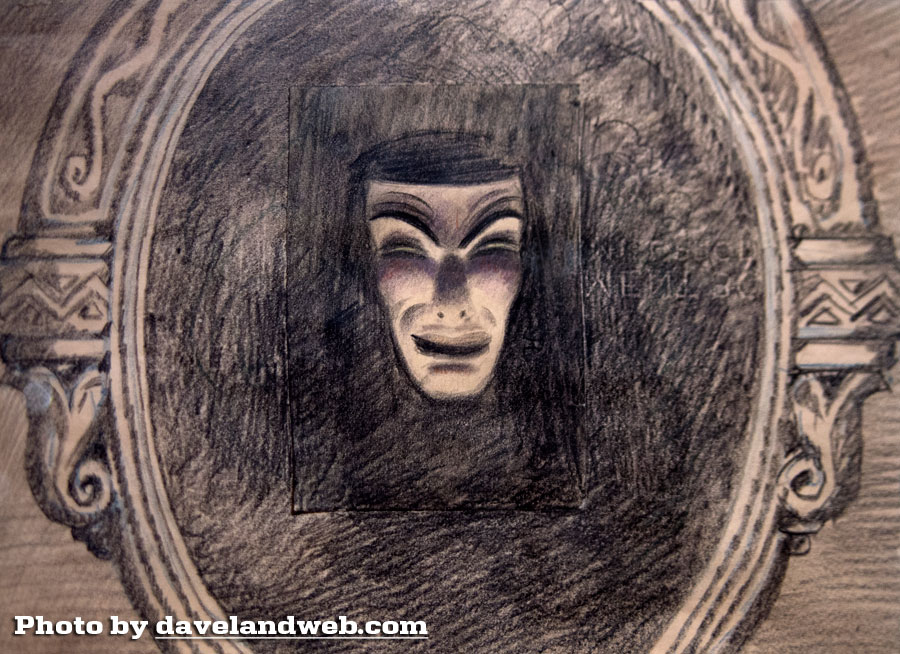 A slightly different throne room than what is seen in the movie; the zodiac design did remain though: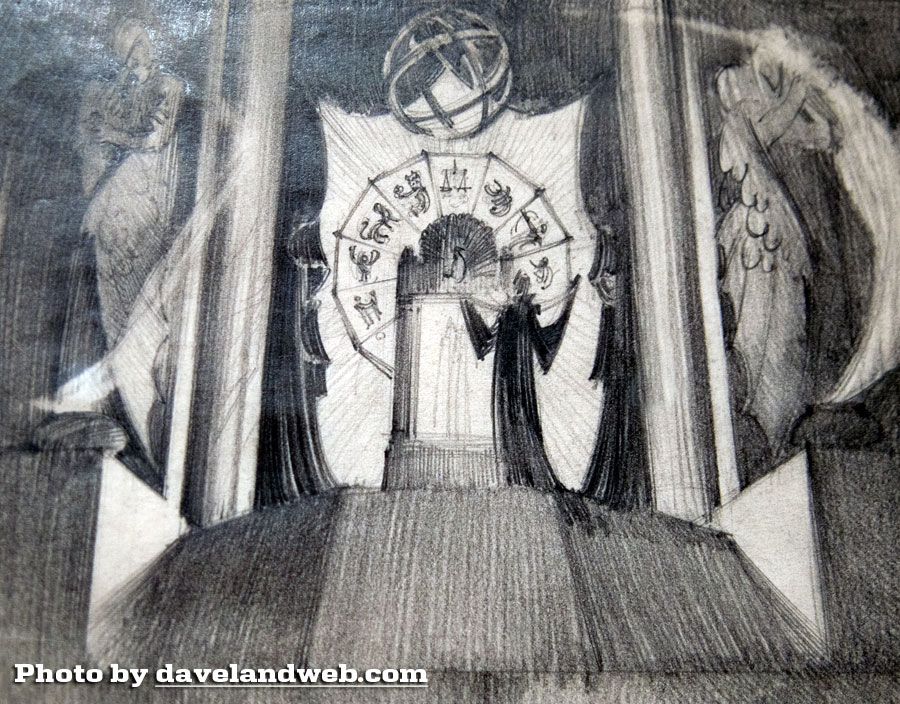 J. Gordon Legg did the concept art shown here for this book page: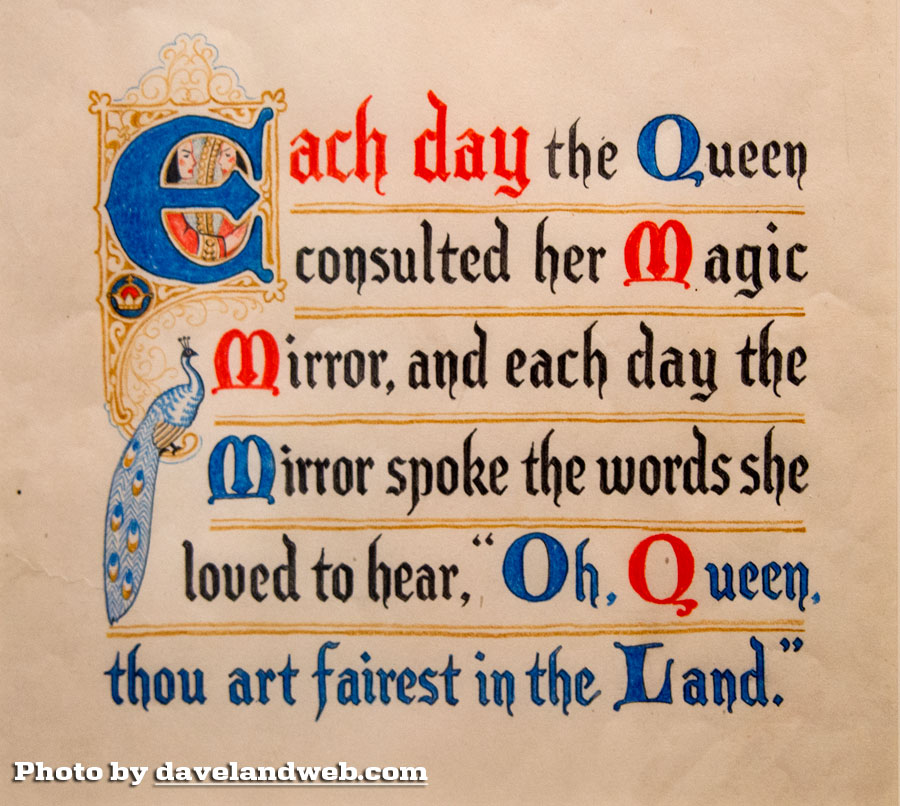 There were two floors to the exhibit: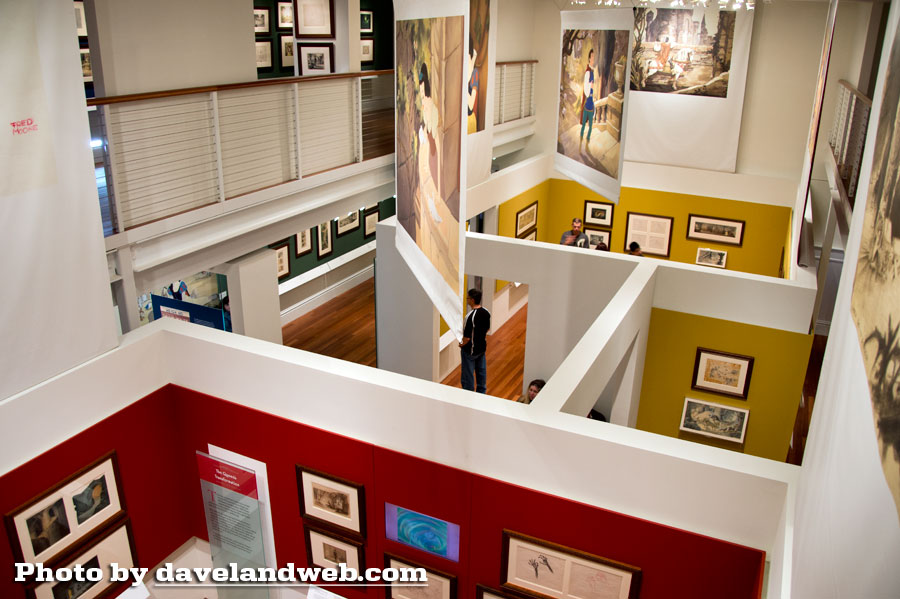 In this video display, you could see the live action footage, the rough sketch, and the finished movie, coordinated with each other so that you could watch all three at the same time: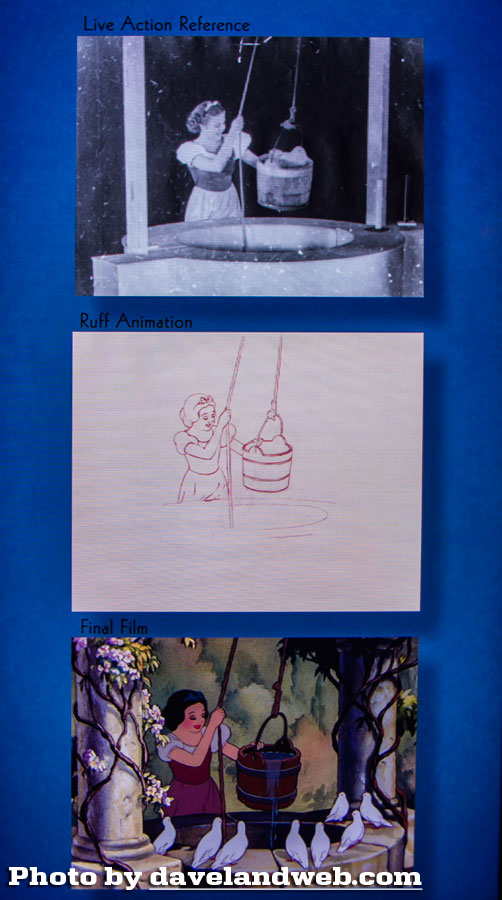 It was interesting to learn that doing a male character like the Prince was difficult to do convincingly at the time, which is why he is such a very minor character in the movie: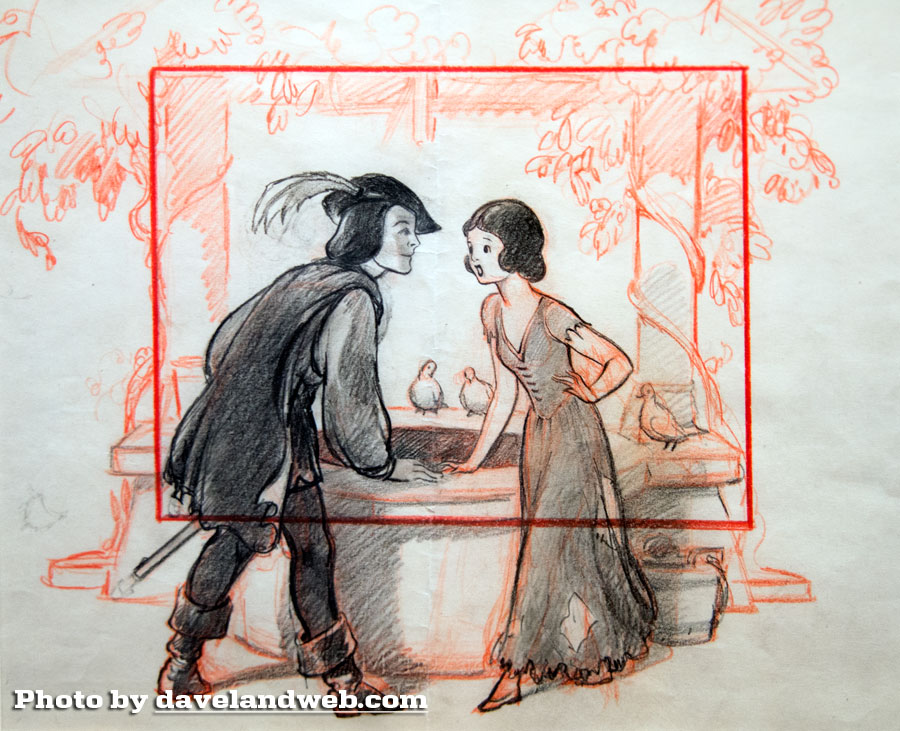 I'd love to hang this one on my wall!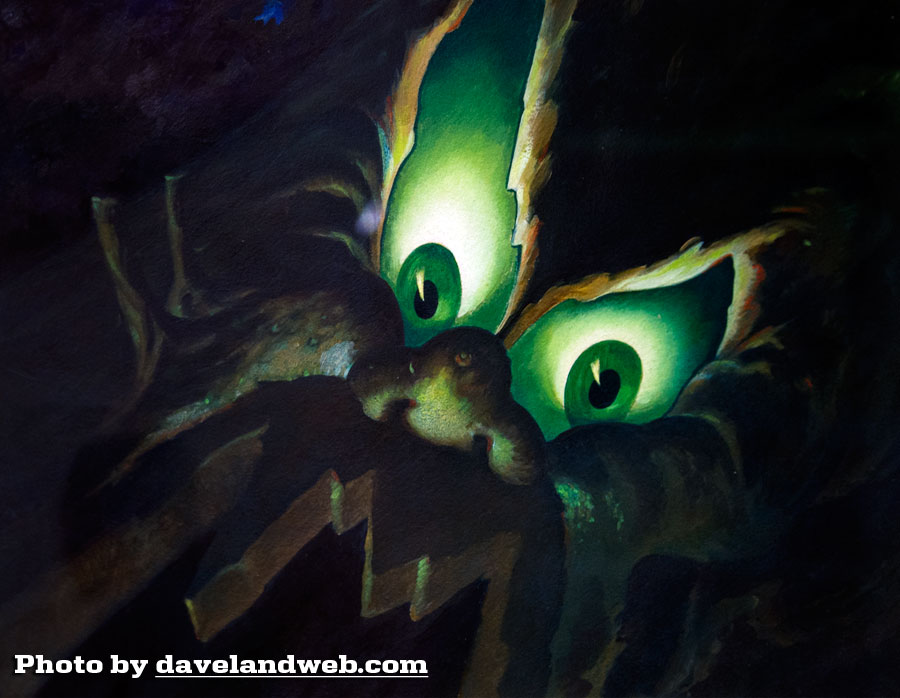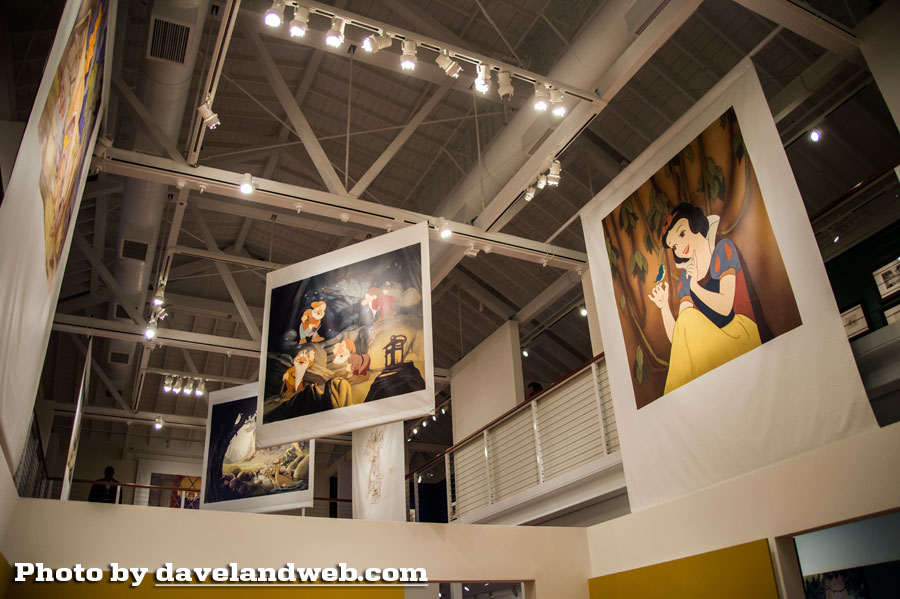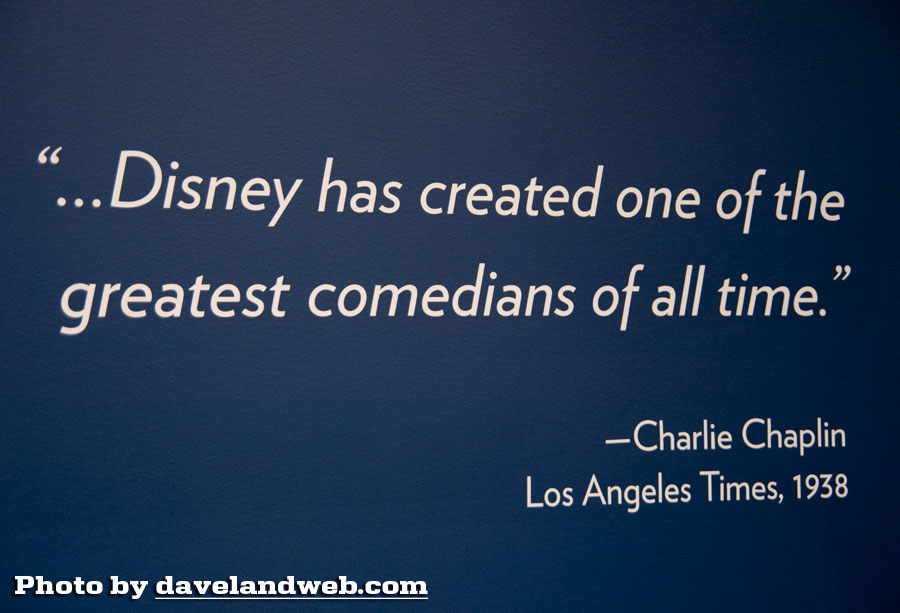 A Dopey reference model: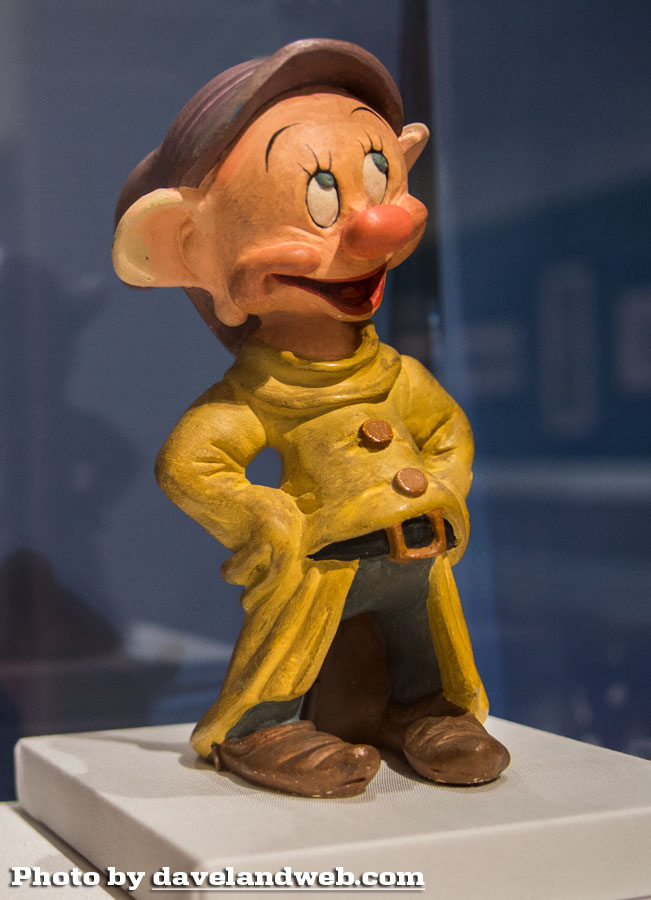 At one point, Snow was being drawn as a blonde: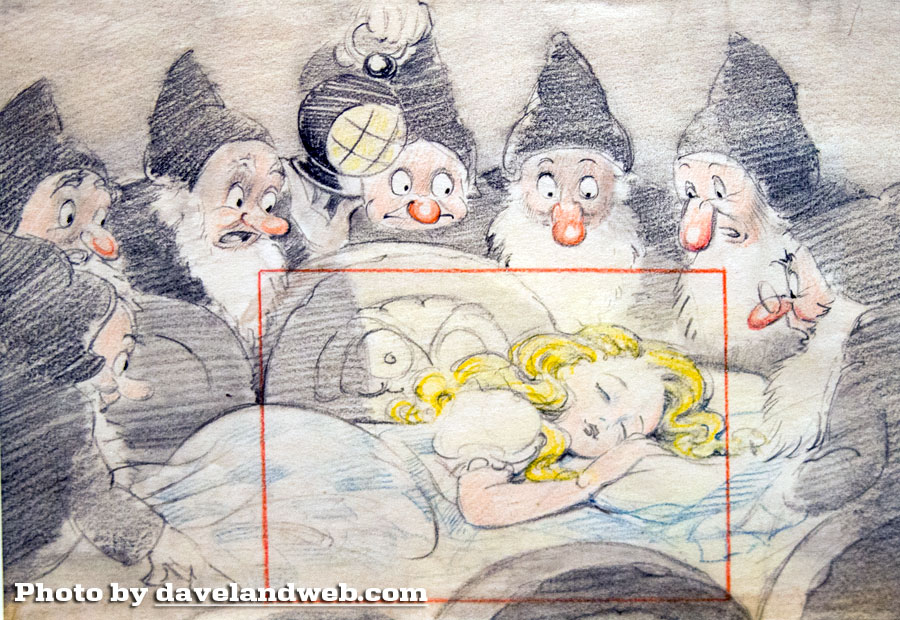 Here is a sketch of the Evil Queen during the transformation sequence: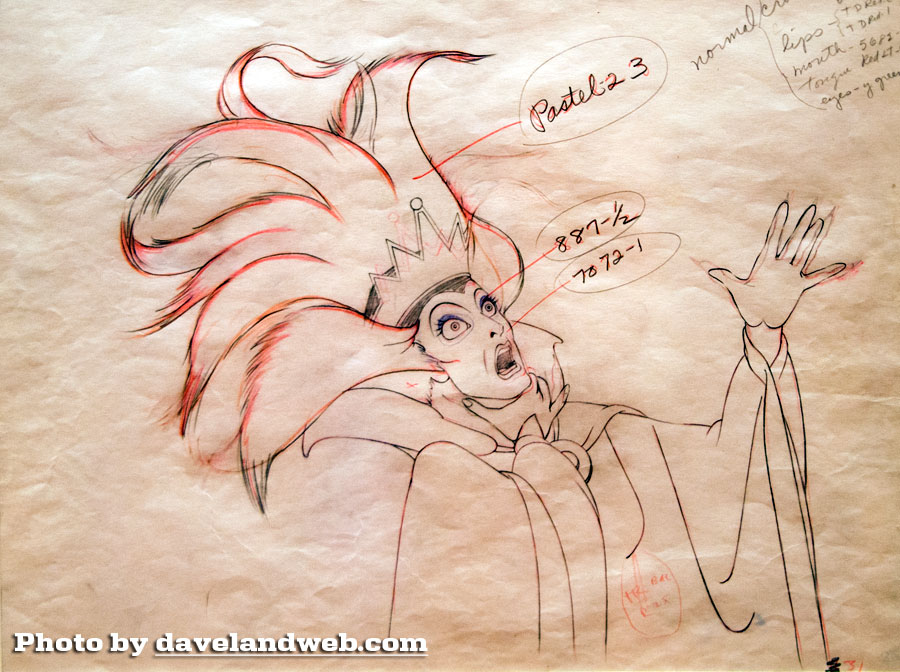 and nearby was the corresponding footage from the film: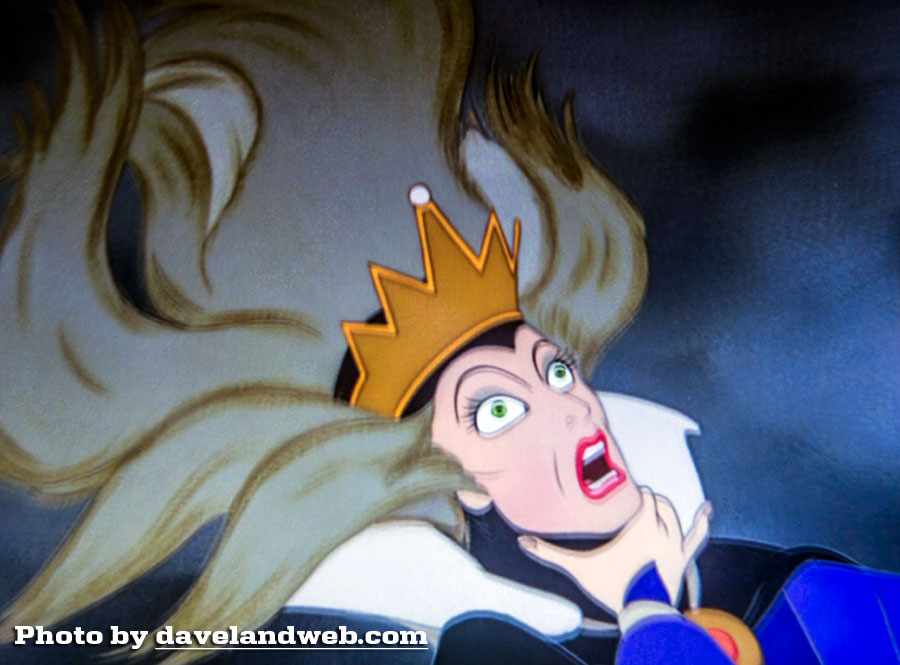 Care for an apple, dearie?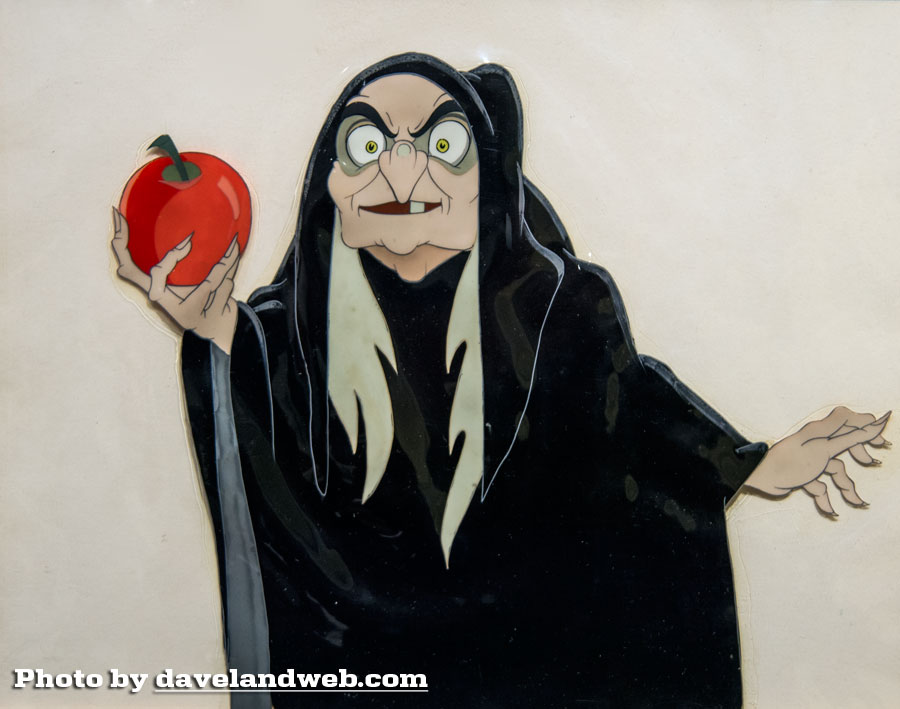 Story sketch by Ken O'Connor: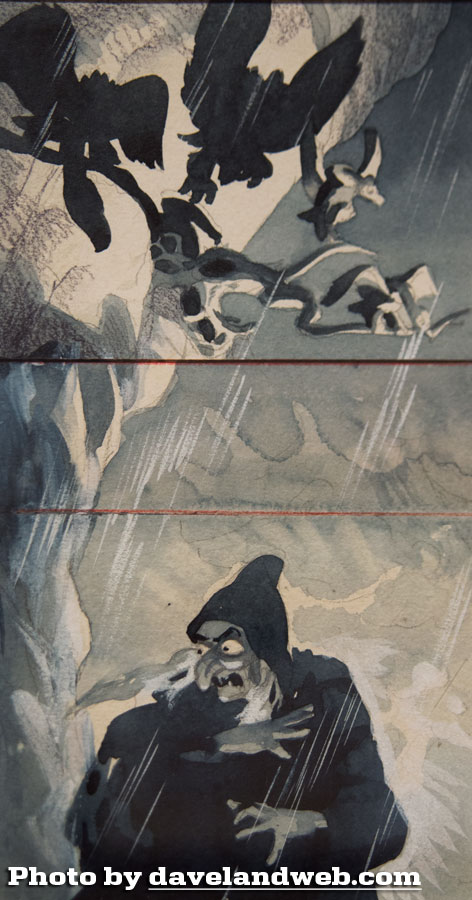 Courvoisier cel setup of the Vultures: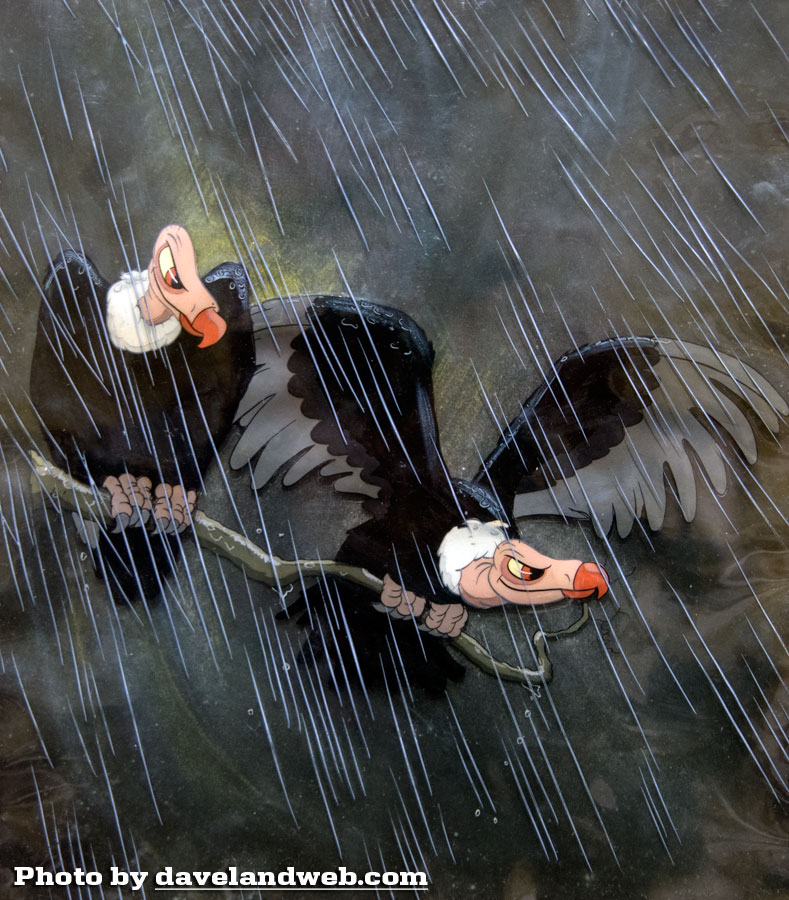 There is much more to come from my trip to the Museum; stay tuned! For more information on the museum, you can visit the official website at
http://www.waltdisney.org
.
On another note, Ben Ohmart is working on revisions for the second edition of his Paul Frees book, which adds information on two of his missing wives (including some wonderful letters he and his first wife wrote to each other during WWII). He'd like to hear from anyone who worked with Paul (Disney related or not) that he could also put in the book. You can email him at
benohmart@gmail.com
.
See more Walt Disney Family Museum photos on my
WD Family Museum web pages.