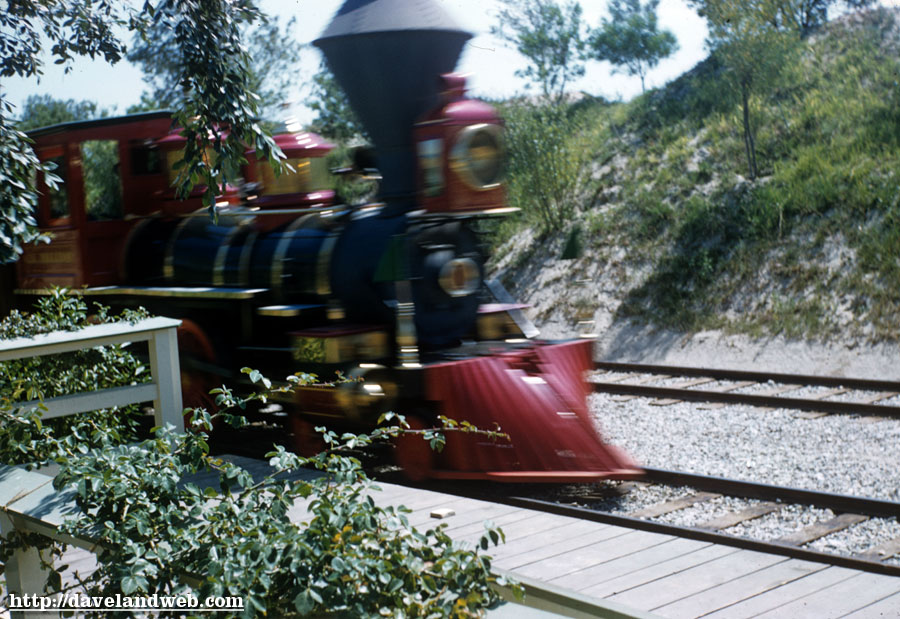 Hey folks...the C.K. Holliday is just pulling into the Frontierland Depot. Hop aboard if you want to take the Grand Circle Tour today. Shot #2 shows The Painted Desert car from RETLAW 1. I know this type of car made it difficult to see the sights for all guests, but it's still my preference, as it adds to the realism of your trip around the park.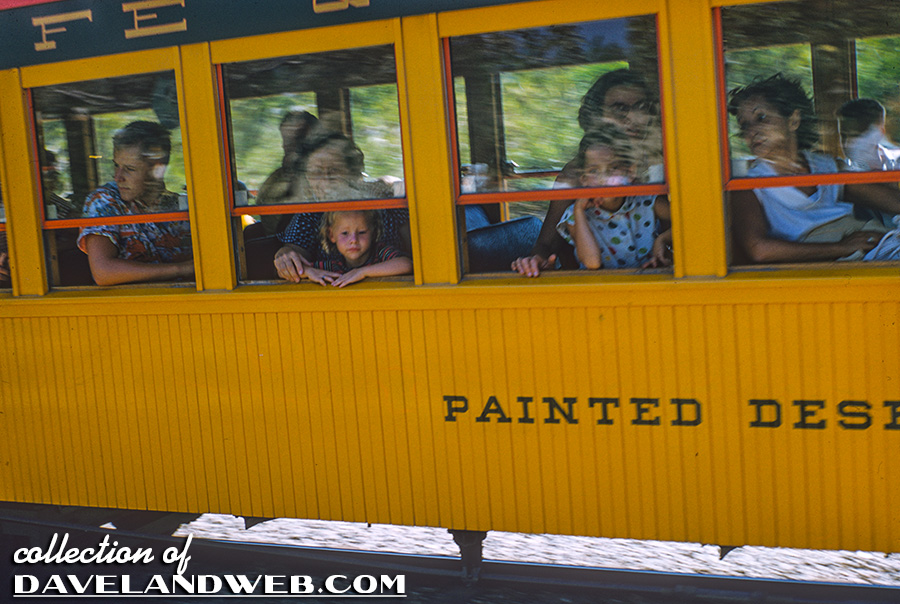 And if you REALLY want realism, how about getting shoved into a cattle car? Do your best to view the scenery through those slats.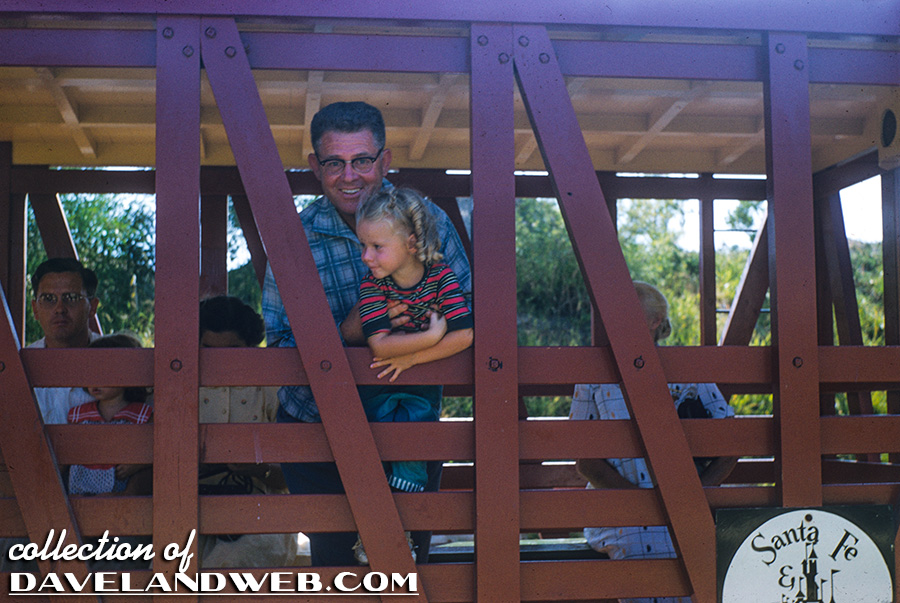 See more Disneyland Railroad photos at
my website
.