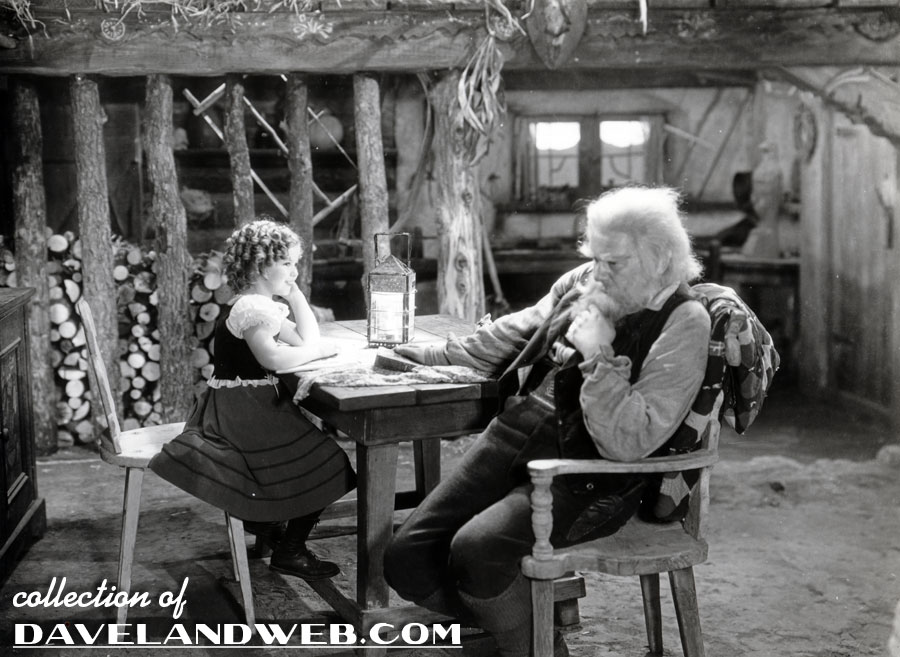 What Shirley Temple fan doesn't love the classic 1937 "Heidi"? The relationship between Heidi and The Grandfather is key to the charm of the movie. Actor Jean Hersholt is wonderful as the gruff and bitter hermit who gets thawed out by his charming granddaughter (Shirley) who comes to live with him. With the unkempt white hair and long beard, Hersholt could have had a side gig at Macy's as Santa Claus.
Born in Copenhagen in 1886, Hersholt was also known as a humanitarian. In 1938, he became president of the Motion Picture Relief Fund, which helped provide medical care for industry employees suffering from hard times. The fund also resulted in the Motion Picture Country House and Hospital. From 1945-1949, Hersholt served as President to the Academy, who honored him shortly after his 1956 death by establishing the Jean Hersholt Humanitarian Award, an honorary Oscar given to an "individual in the motion picture industry whose humanitarian efforts have brought credit to the industry." Winners have included Danny Kaye, Audrey Hepburn, Elizabeth Taylor, Harry Belafonte, and Debbie Reynolds.
Looking a little different without the beard, Jean attended the Opening Day festivities at Disneyland on July 17, 1955. He is pictured here at the Main Street Train Station: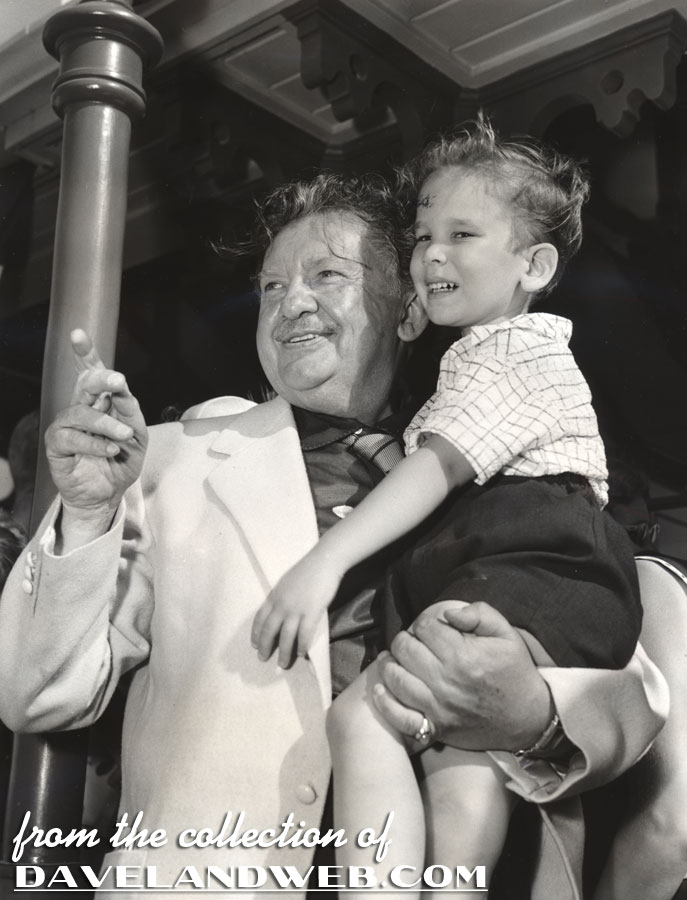 In this Nat Dallinger photo, the caption reads:
JEAN HERSHOLT points out thing of interest to his 3-year-old grandson, Greg, at Disneyland in Anaheim, Calif. Hersholt was one of the many screen personalities attending the preview of America's newest wonderland.
How do I know the location of the photo? Do you really need to ask? Here's another shot from my collection taken the same day with Art Linkletter. You can match up the columns, just like I did!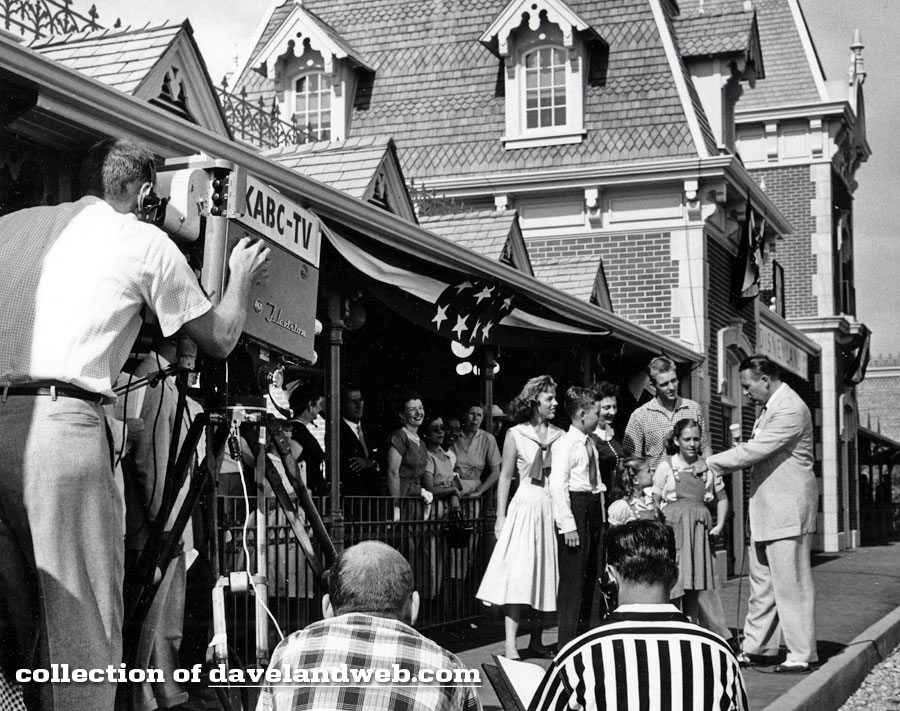 Based on what I found through good old Google, it would appear that Gregg's father, Greg, became a radio broadcaster in 1973, working at KIRO FM in Seattle from 1984-2010. He was the son of Jean and his wife, Via. Hersholt was also the paternal half-uncle of actor Leslie "Naked Gun" Nielsen. Final image for today shows Jean being escorted out of the Park for unruly behavior: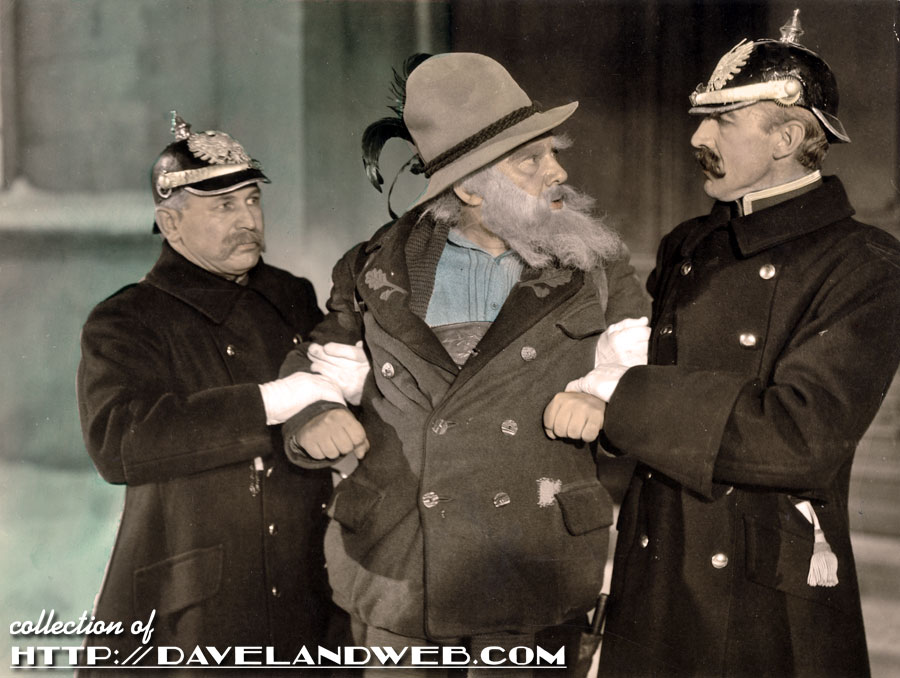 Just kidding. Of course it's another still from "Heidi."
See more Disneyland Opening Day photos at my
main website.