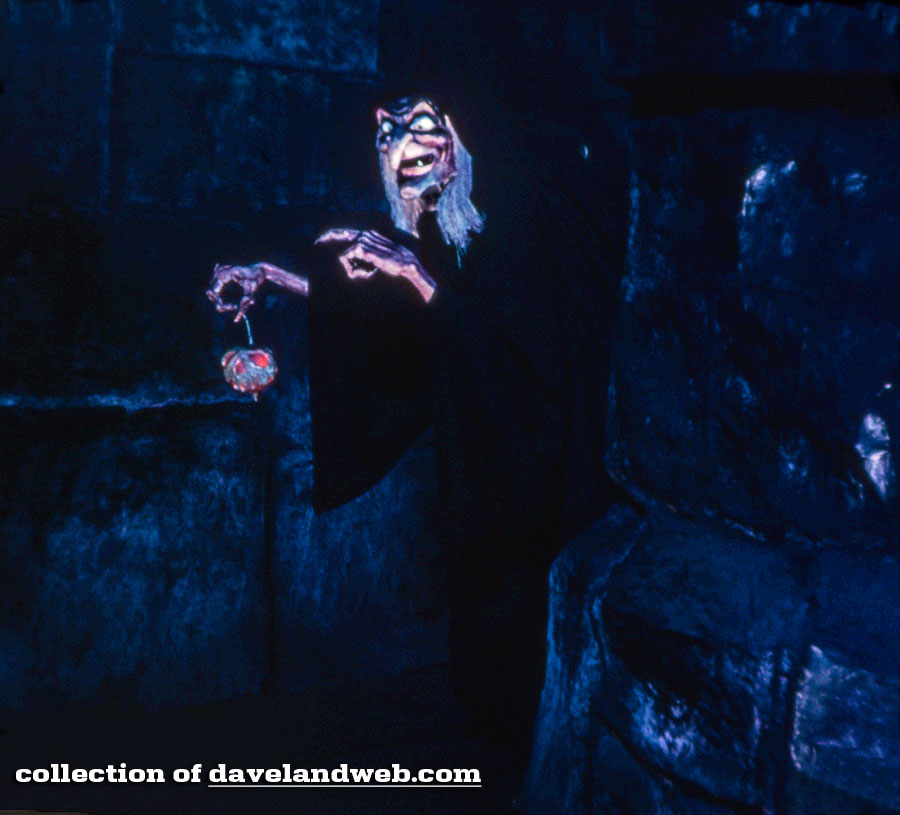 For Halloween, I could have copped out and just posted a Haunted Mansion image or two, but instead, I'm going to post what I think are/were some of the more scary things at Disneyland, beginning with the Old Hag on the original Snow White's Scary Adventures Dark Ride. We've all heard how terrified children were of the original attraction, and even today, just riding around in the dark and having the Old Hag appear can be quite unsettling for the little ones.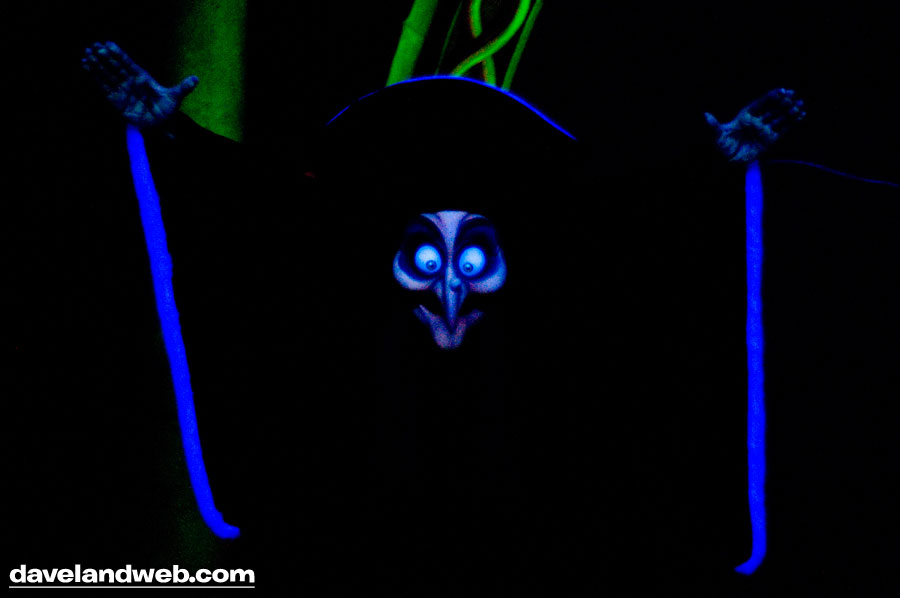 Having the Evil Queen guard over the attraction is also a nice subtle touch of foreboding: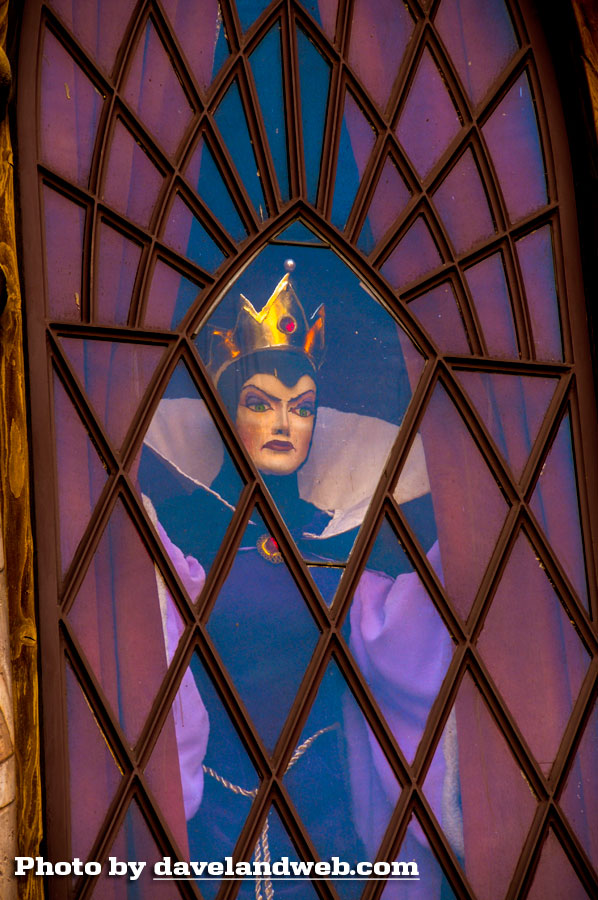 And while we're on Dark Rides, how about Mr. Toad?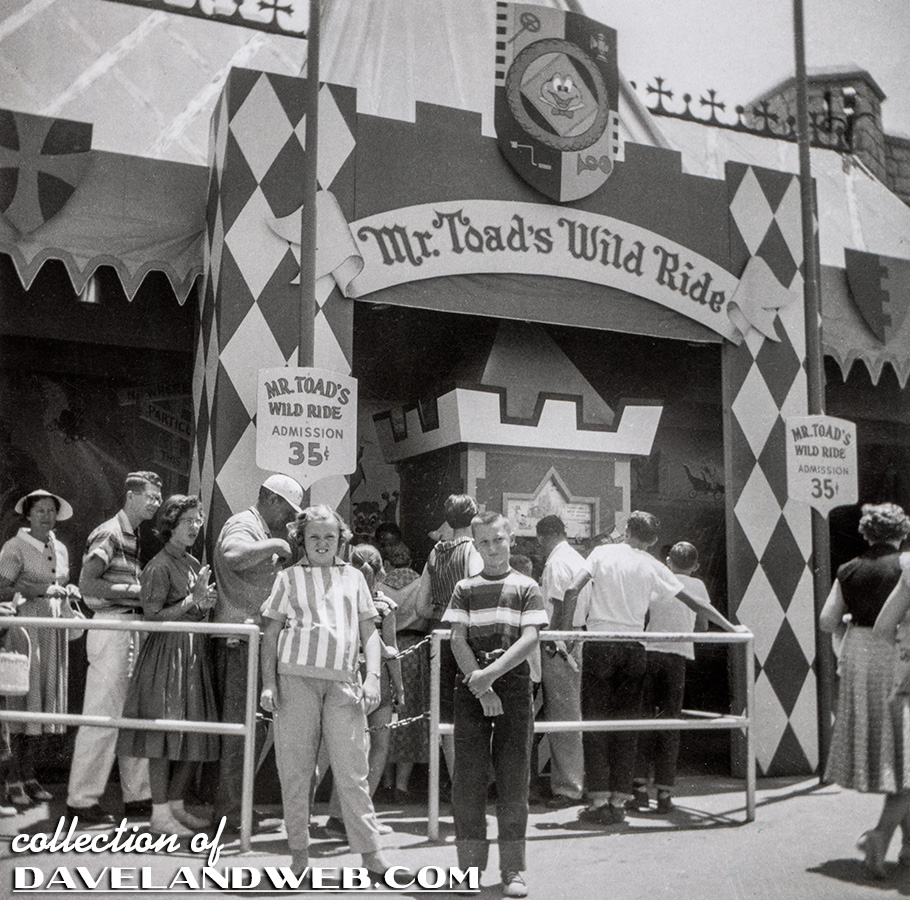 Can't you just hear this mom? "Tommy, you've been a bad boy, and now I'm going to make sure we scare the crap out of you!" The helmet-head hairdo is scary enough as it is!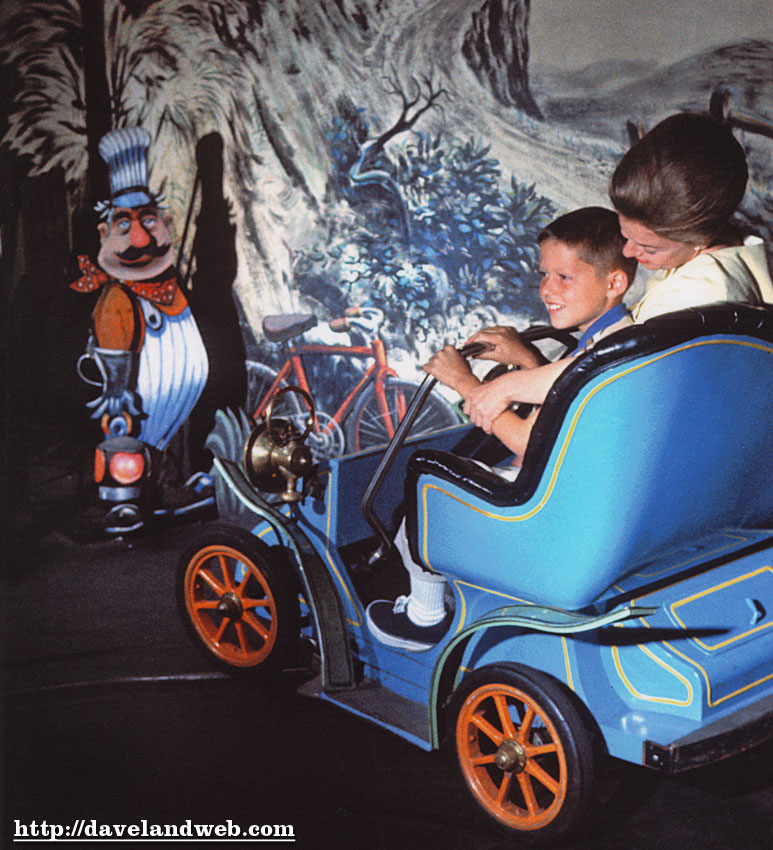 What little kid wouldn't be terrified of a train coming right at them, or being eternally sent to Hell?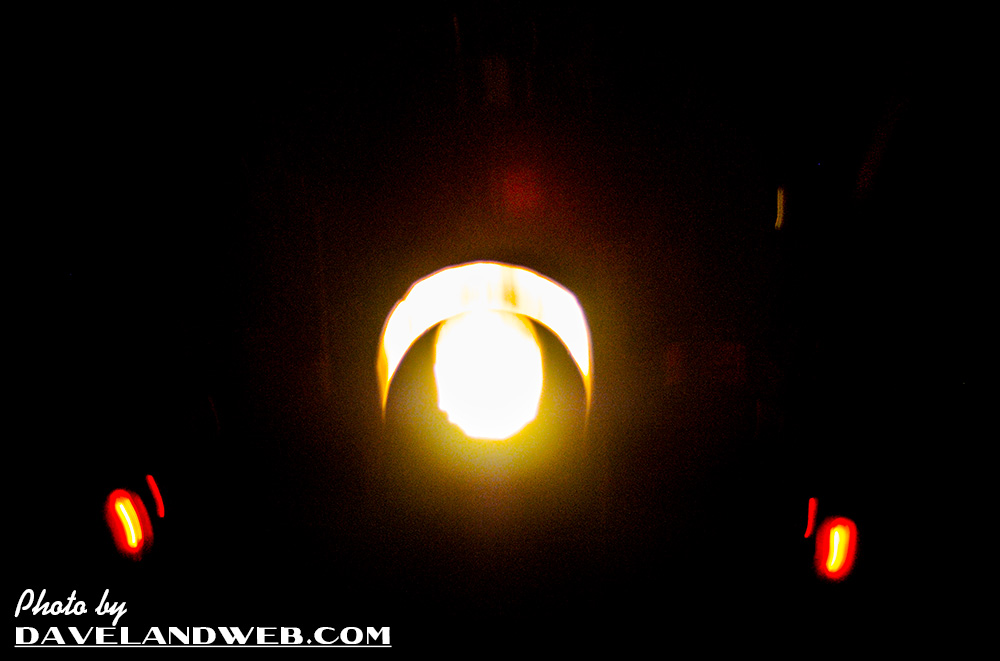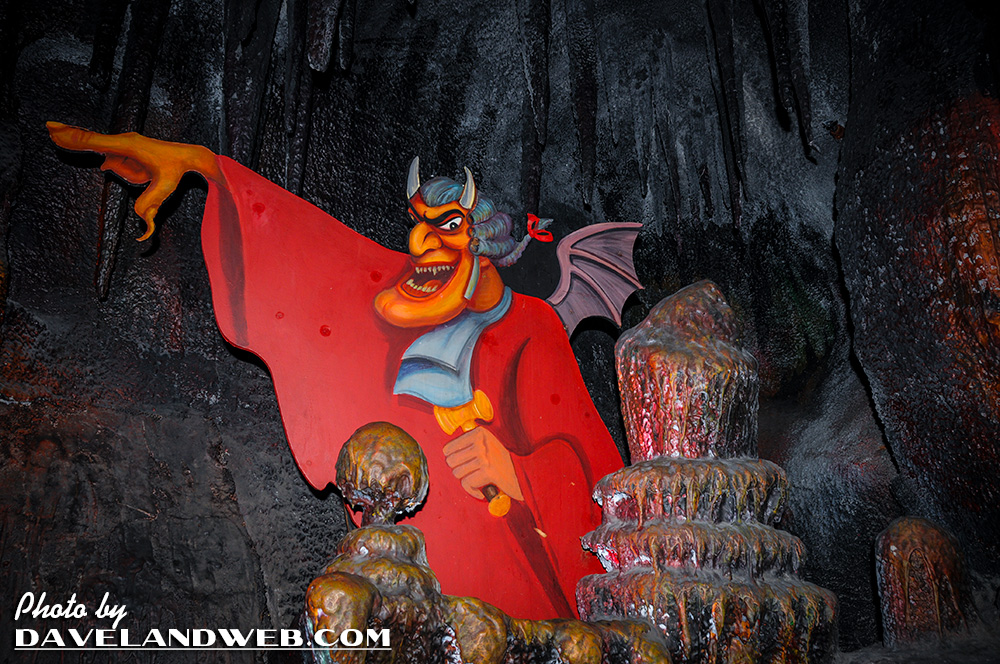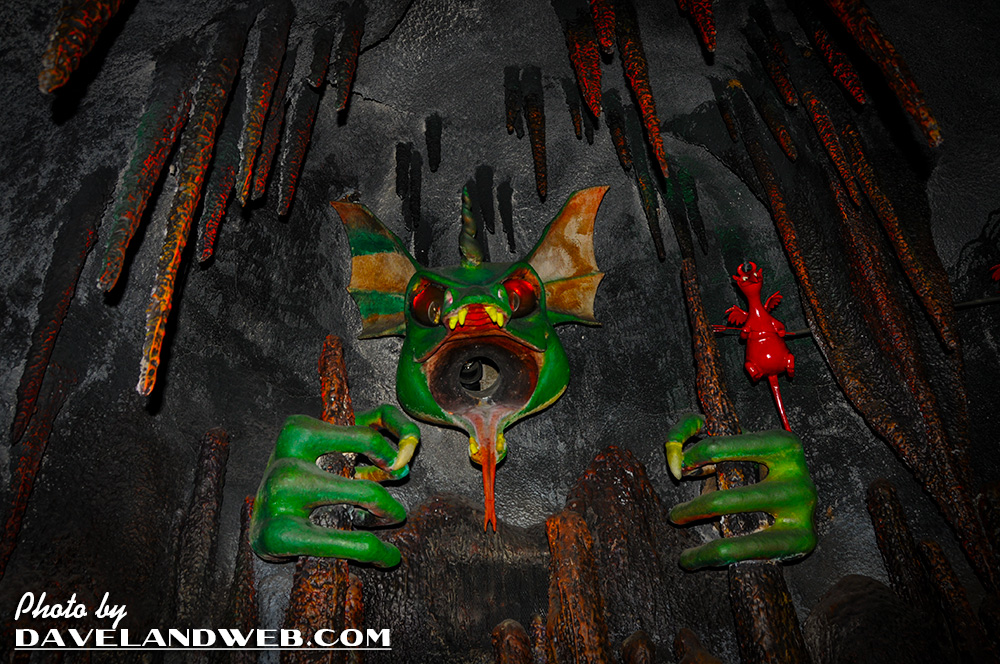 Nothing is more unsettling than viewing The Burning Cabin! In this early shot, there is no settler dead/drunk at the front of the cabin.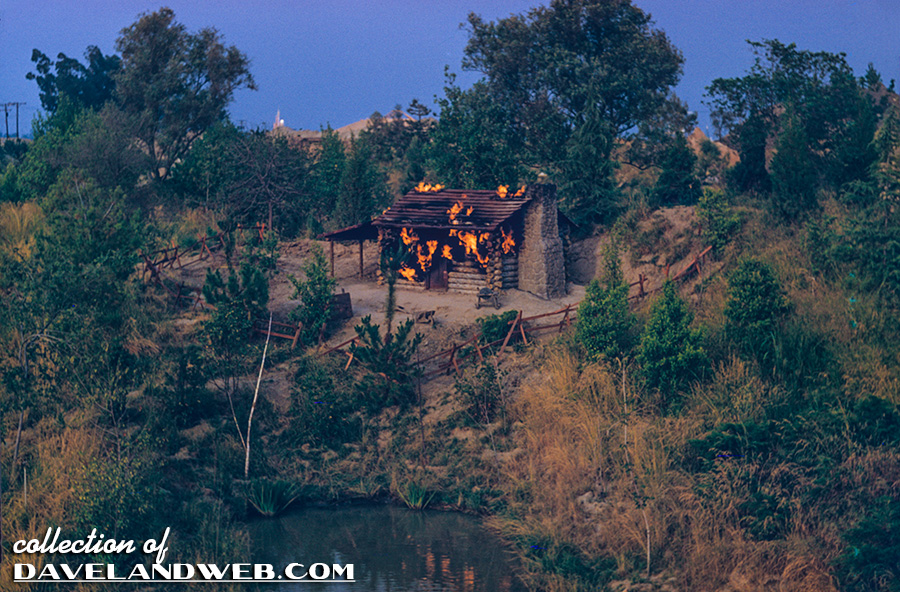 Walt upped the creep factor and added him shortly thereafter. Oh yeah, and for good measure, let's stick an arrow through his heart, okay?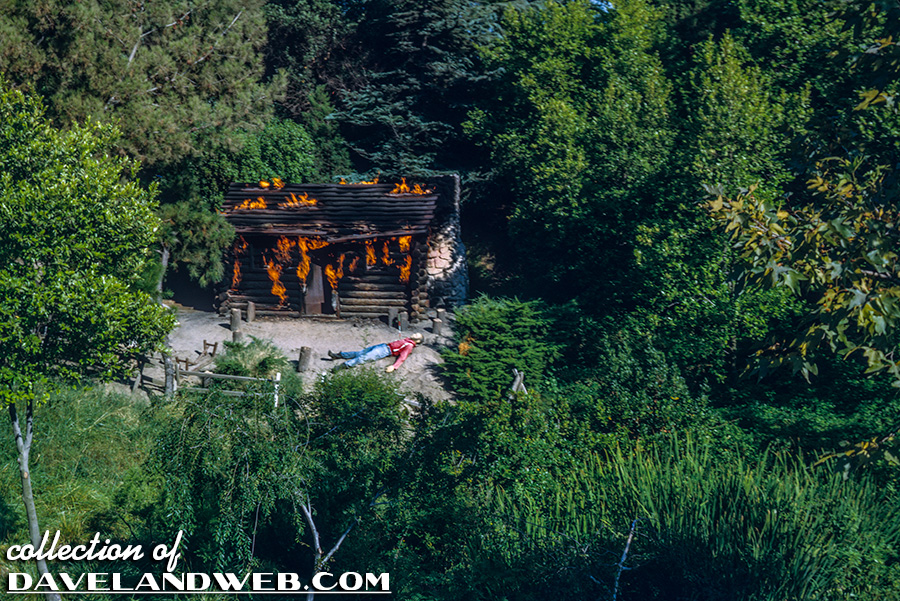 Originally, this Mr. Hyde/Phantom character used to terrify children in front of the Main Street Cinema. I say bring him back!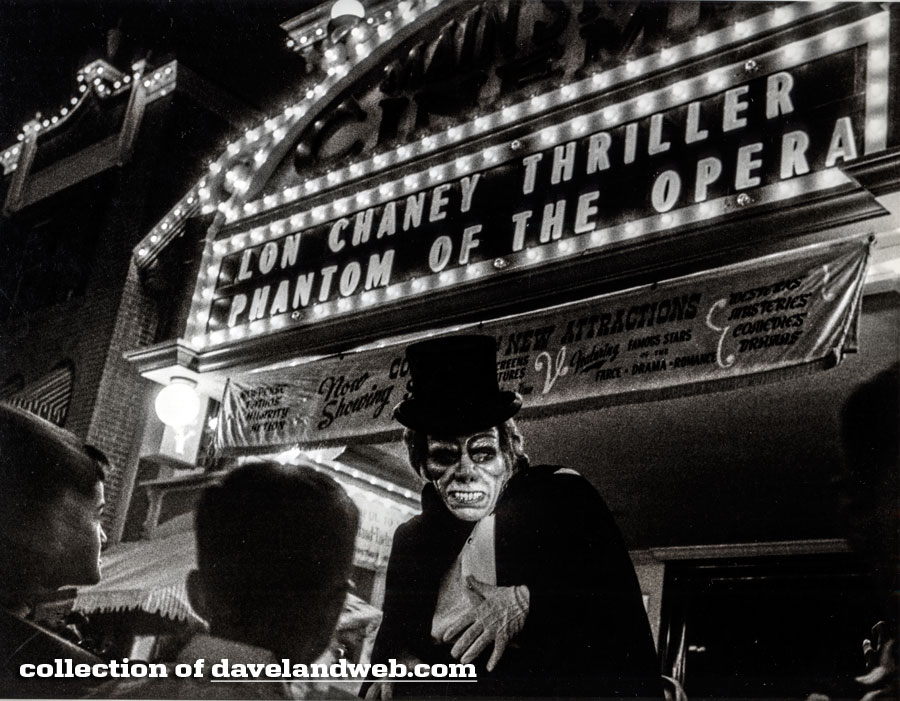 As you can see, these little weirdos LOVE it! They can't wait for mom to get frightened!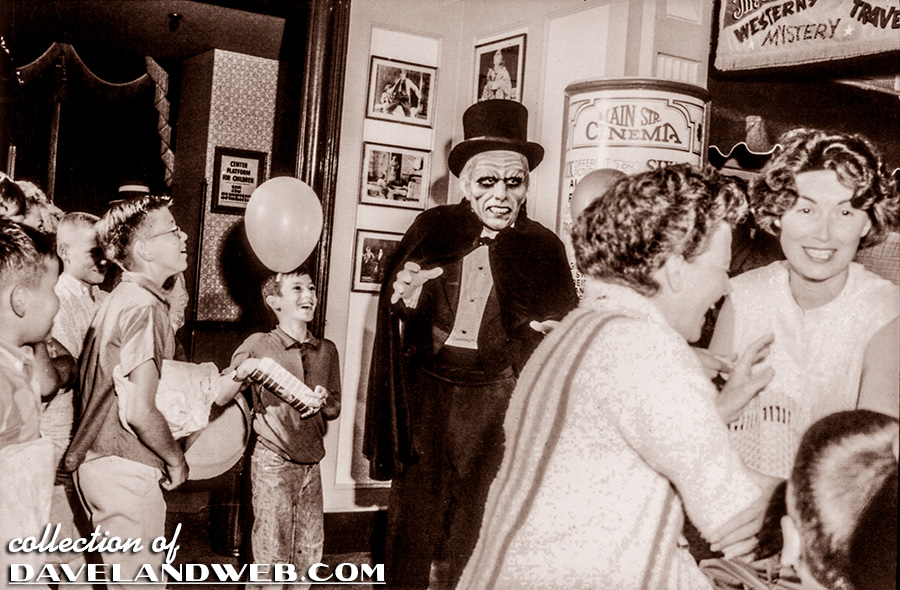 And for the ultimate in scary, how about these original incarnations of Mickey & Minnie?!? Smiles or no smiles, you know these little tots are going to need a diaper change soon! This shot was taken on opening day in front of the Fantasyland Theater (now the Pinocchio Dark Ride) with comic Jerry Colona.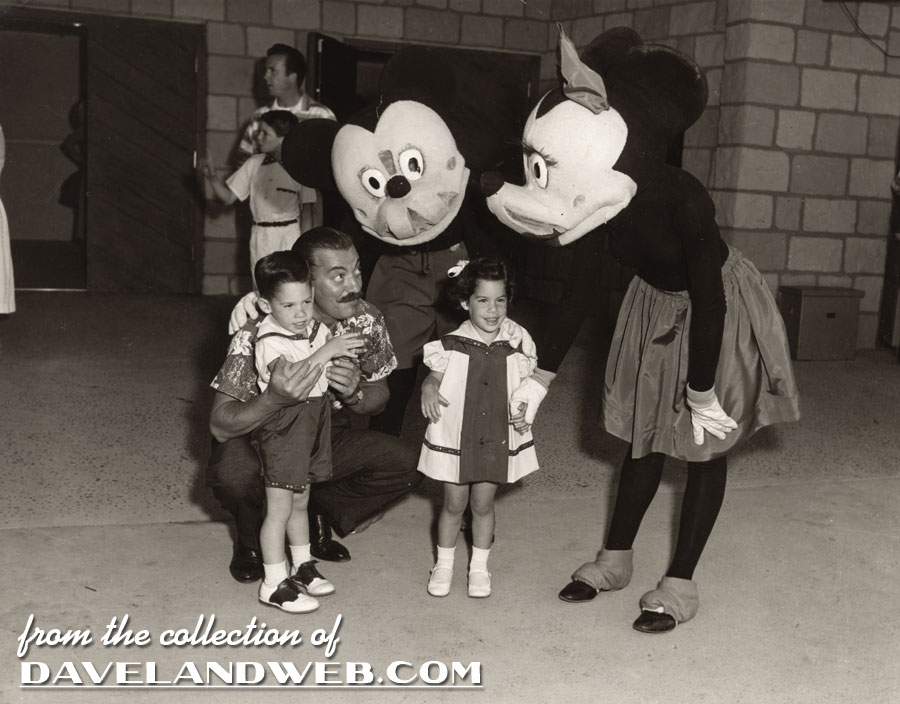 Walt understood that kids LIKE to be scared. How many times have you heard a kid scream bloody murder and then say, "Hey, let's do it again!" So readers, what scares you at Disneyland? Happy Halloween to all and here's to Trick or Treat!
UPDATE:
for you Gabrielle, here's Monstro!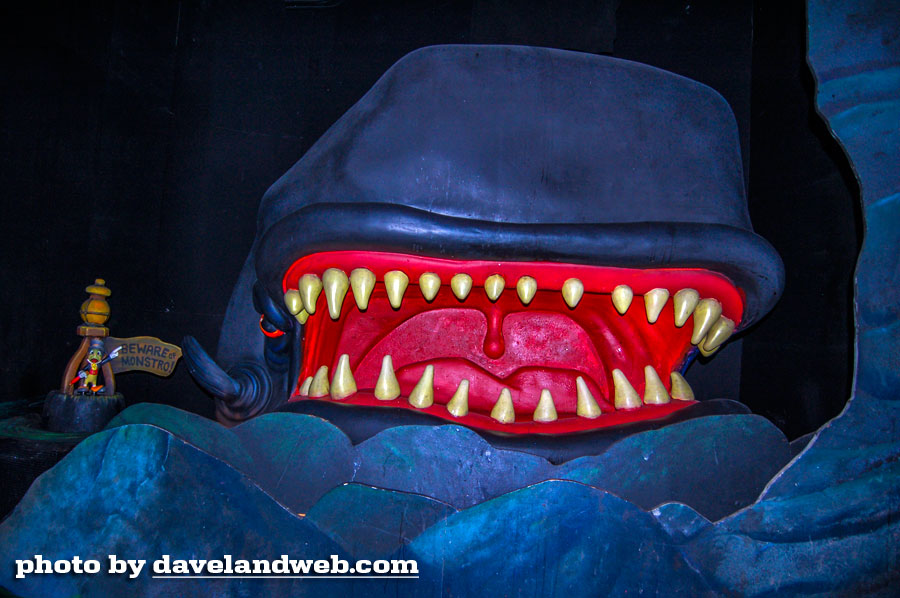 See more vintage & current Disneyland photos at
my regular website
.