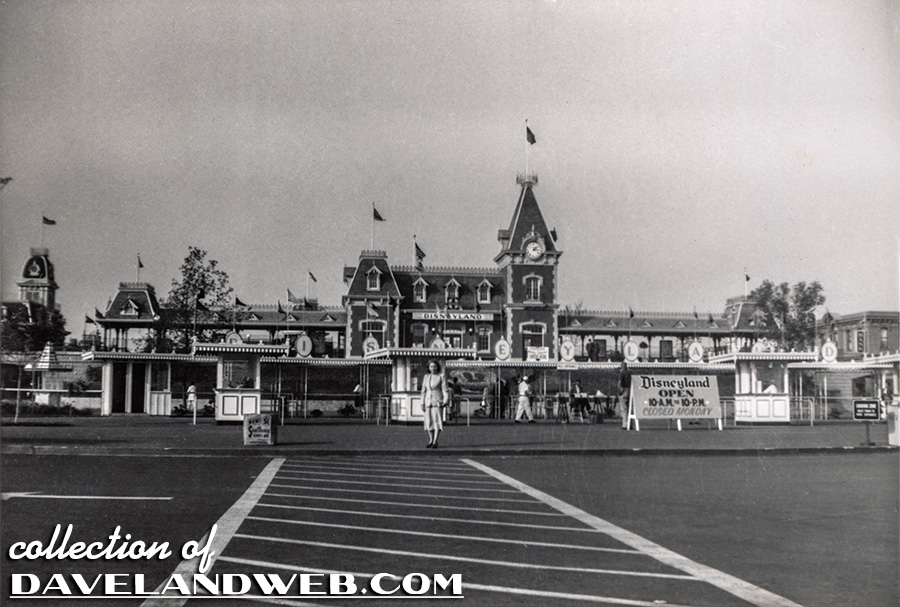 These shots are from October 1955, exactly 53 years ago from now. It was either a crisp Autumn day or our lead gal in the photos liked to dress in layers. Here she is at the front entrance. The huge box of Toilet Paper is a nice "welcome mat" to our journey into the Kingdom, don't you think? Back in the day, the park actually was closed on Mondays. In detail shot #2, you can see 2 of the bored conductors carrying on a conversation. Where is everybody?!?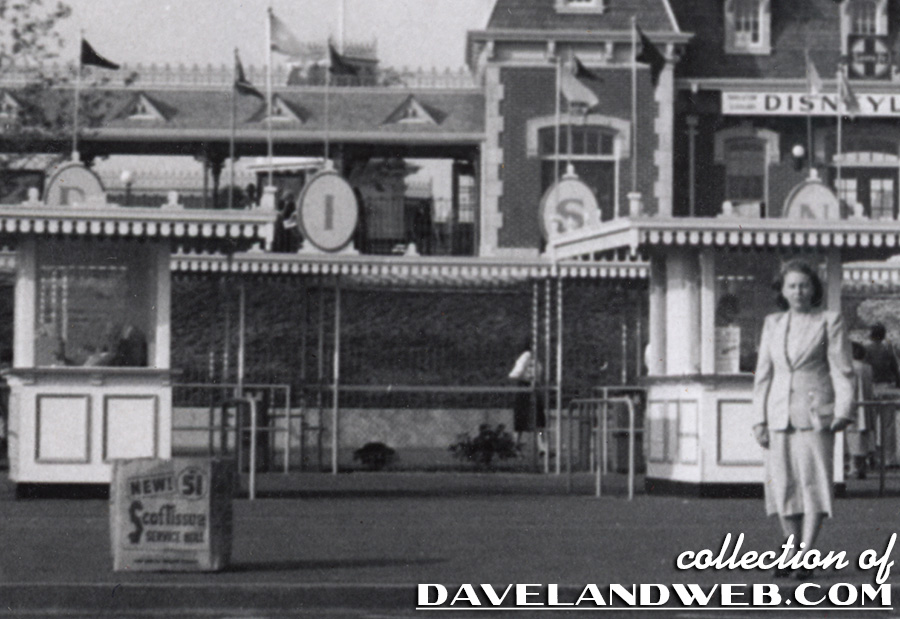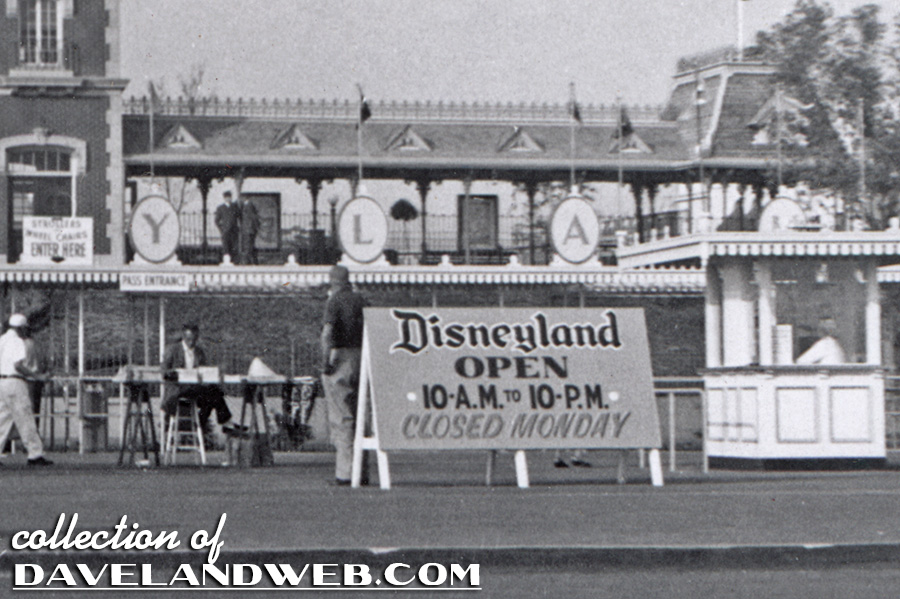 It's about 3pm, and only a handful of guests are at the park. The conductors are still chatting it up in this photo: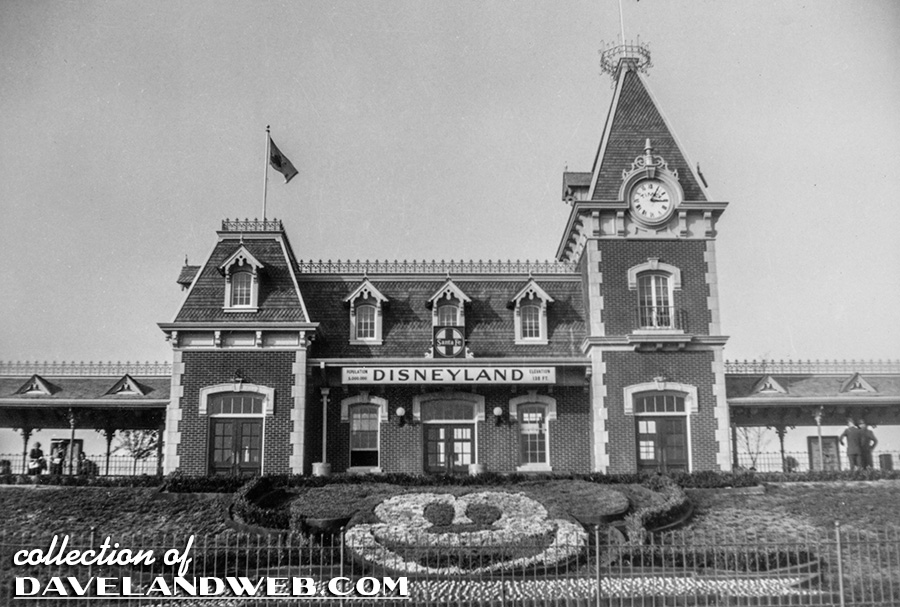 Our photographer has crossed under the Main Street Train Station and entered Town Square. It appears that there might be more cast members on this day than there are guests.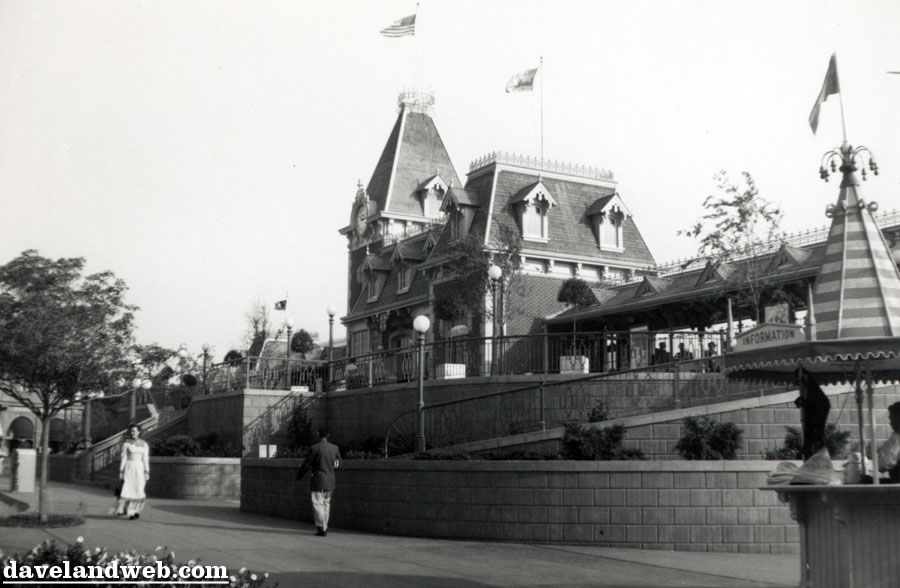 See more vintage & current Disneyland entrance photos on
my Disneyland entrance web page
.