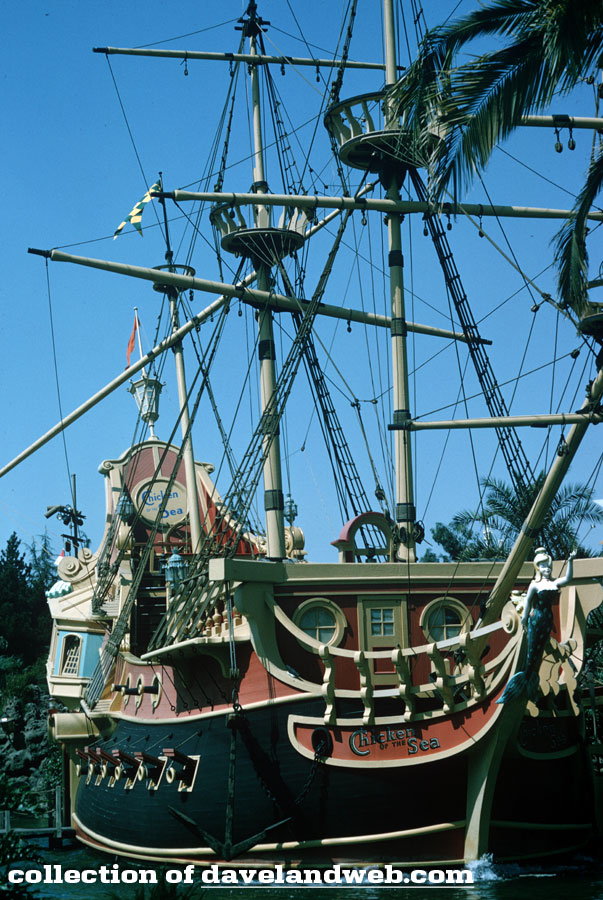 Very few batches of vintage Disneyland slides are without views of the Chicken of the Sea Pirates Ship Restaurant. I get especially excited when they include views of Skull Rock Cover. I truly believe that this area was a masterpiece of artistic rock work and set design.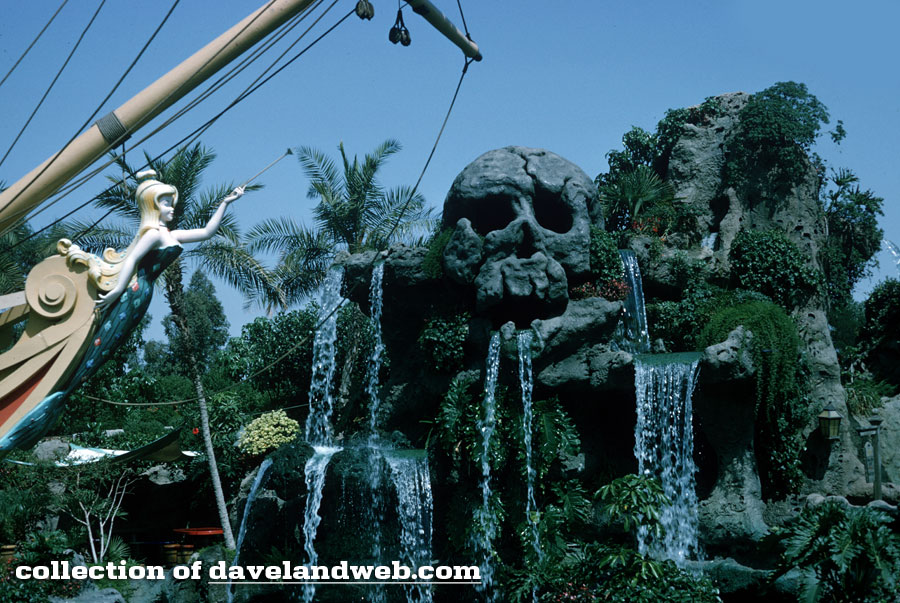 A view of the Matterhorn taken from below the Monorail track: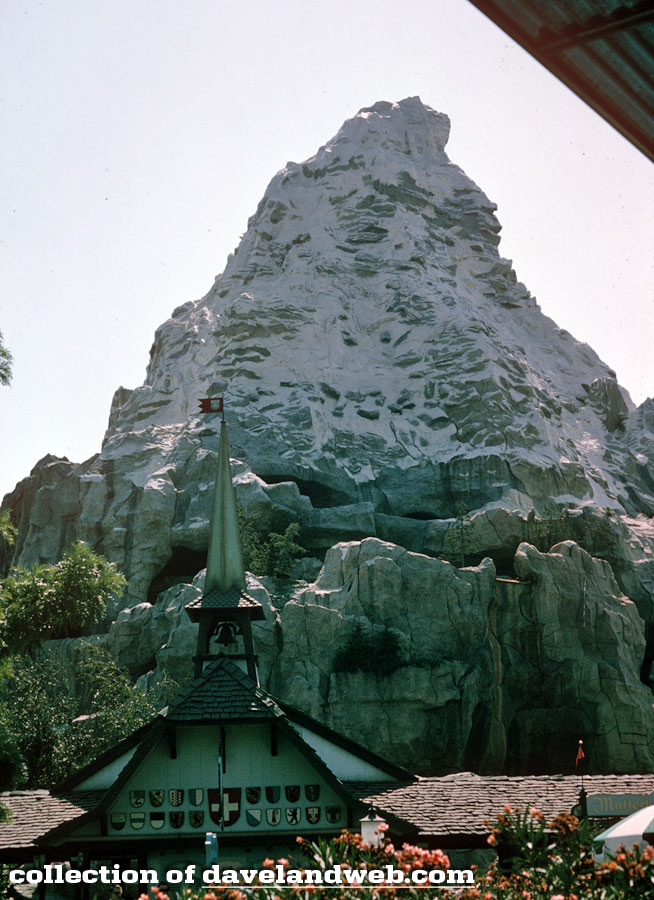 Alice doesn't seem too popular on this day.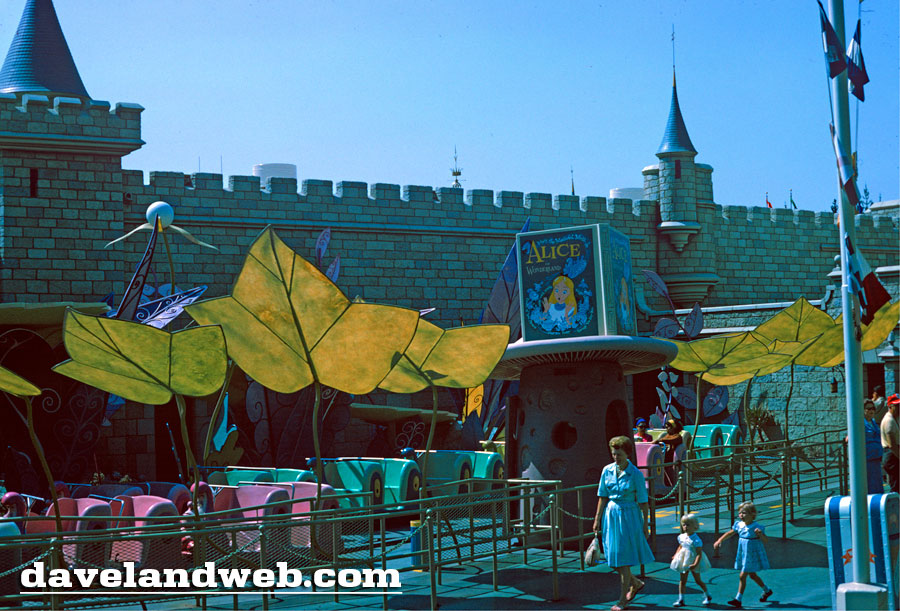 The October 1965 photographer took a journey on a Skyway bucket towards Tomorrowland and captured Storybook Land on the left...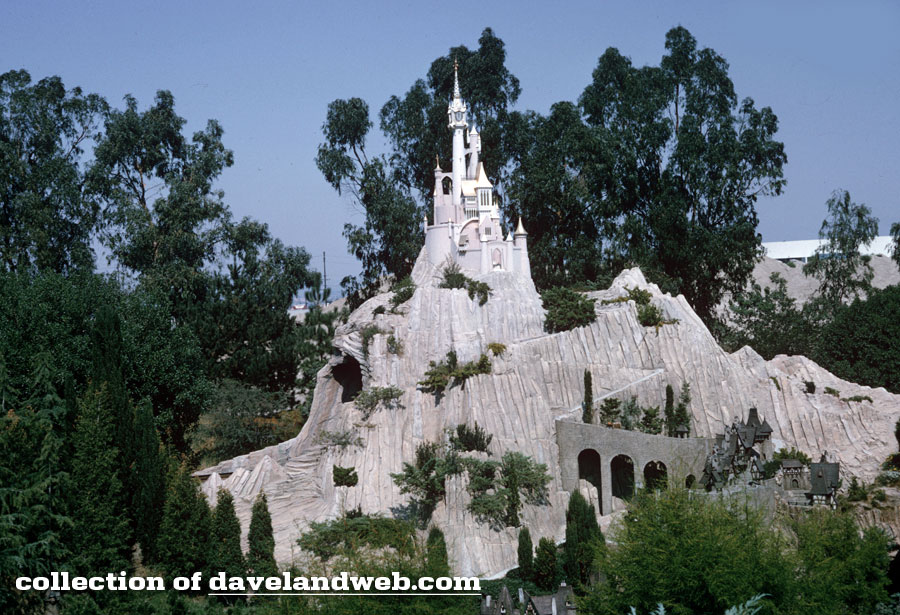 The Castle & the top of the Carrousel on the right...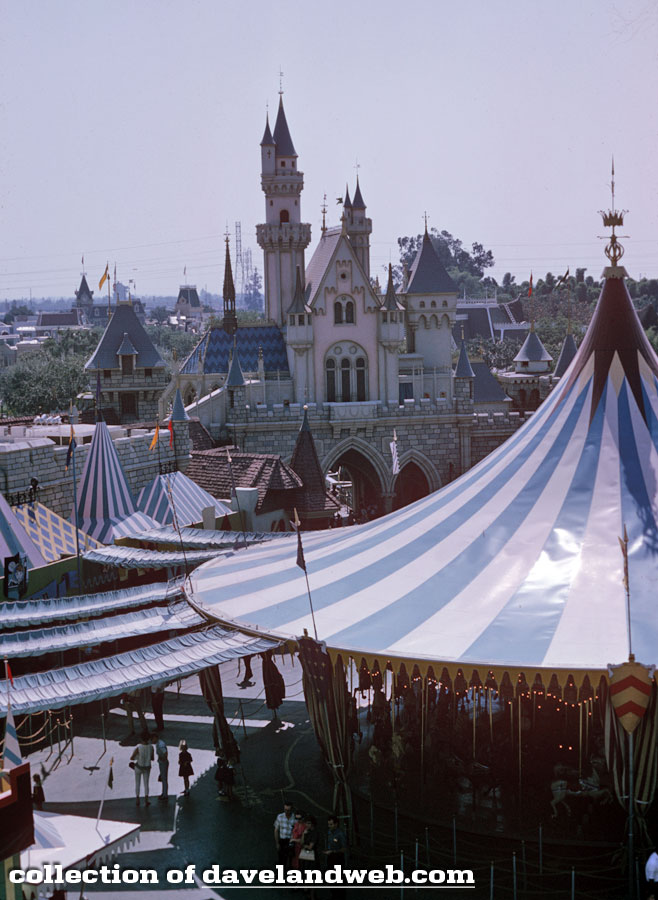 back to the left for Monstro and more Storybook Land:
The top of Alice: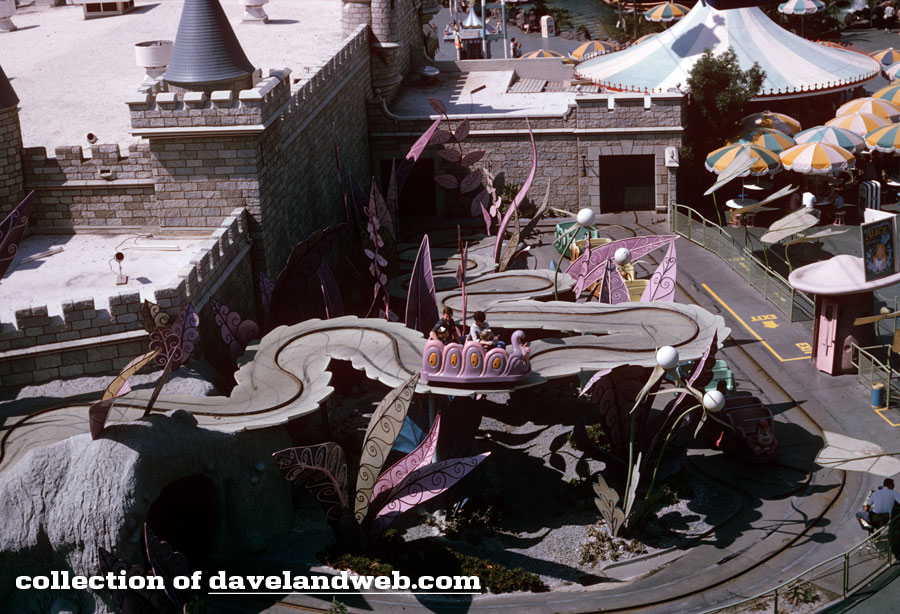 And the Monsanto House of the Future: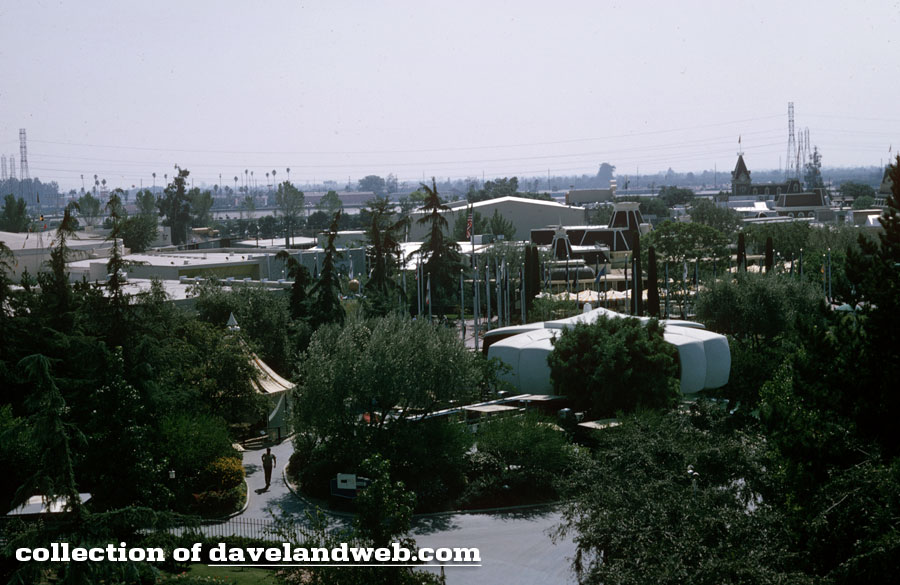 I had to zoom in to see what the tent on the left-side of the photo was; any ideas?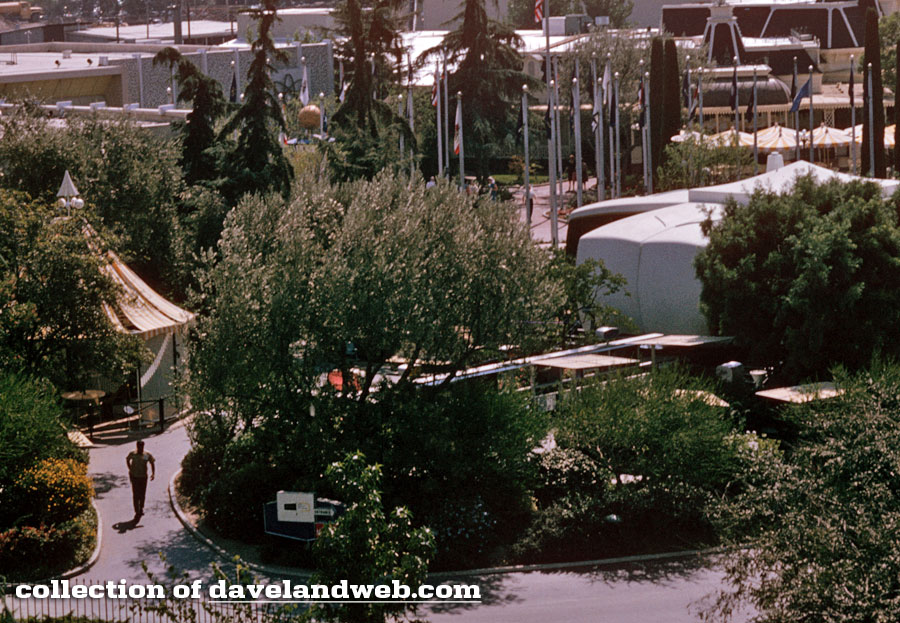 Back on terra firma, here's a shot of the buckets themselves: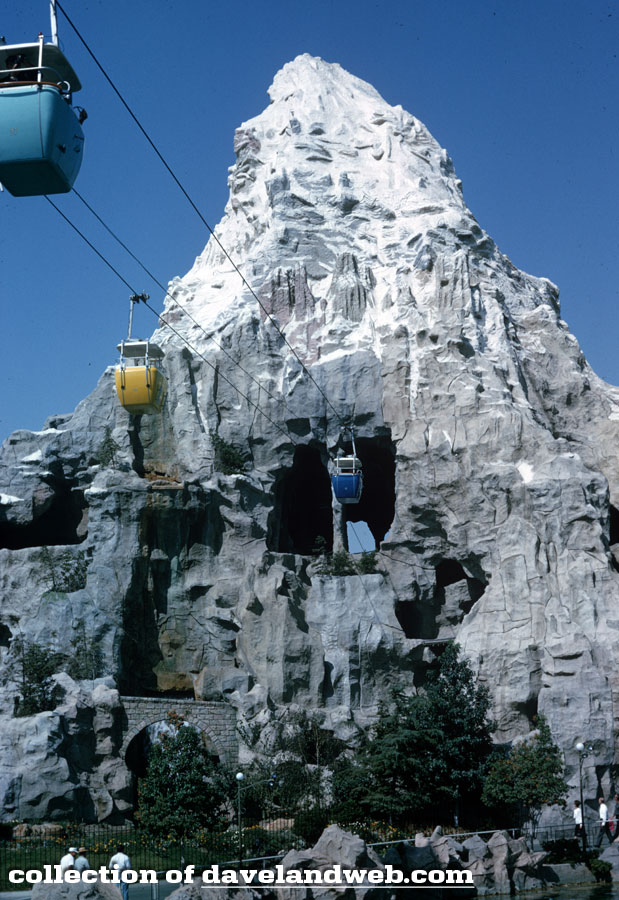 As well as the House of the Future: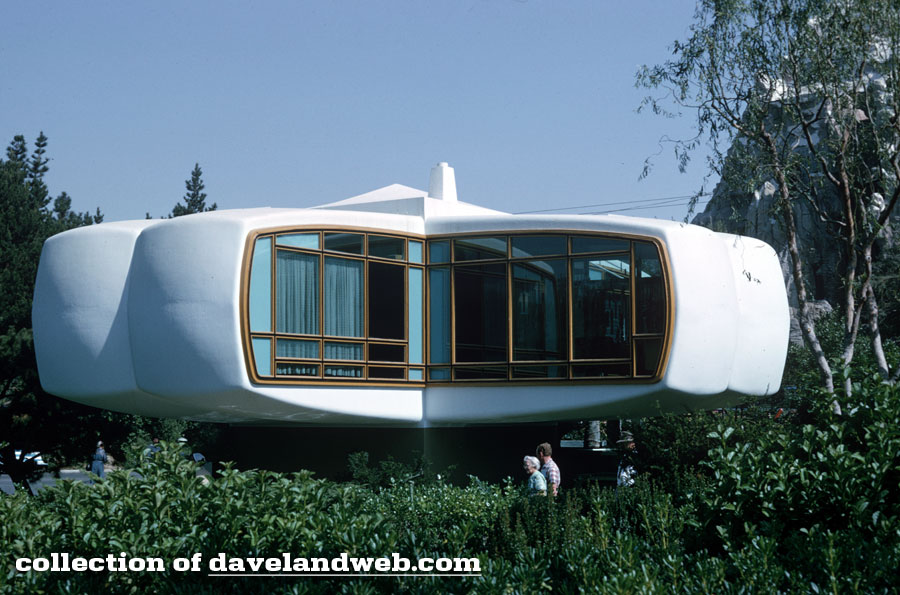 closer...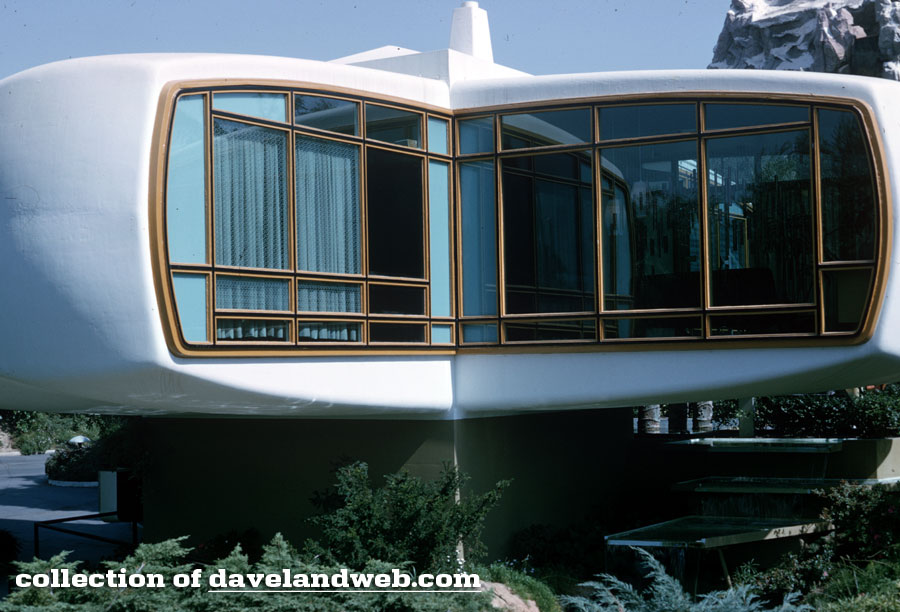 closest...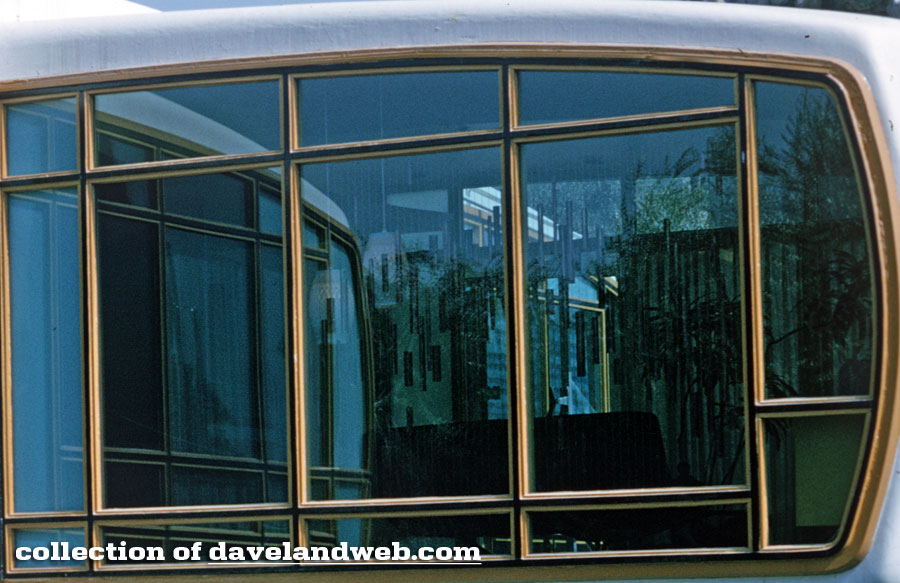 One more installment to go!
See more vintage and current Disneyland photos on my
Disneyland photo web pages.