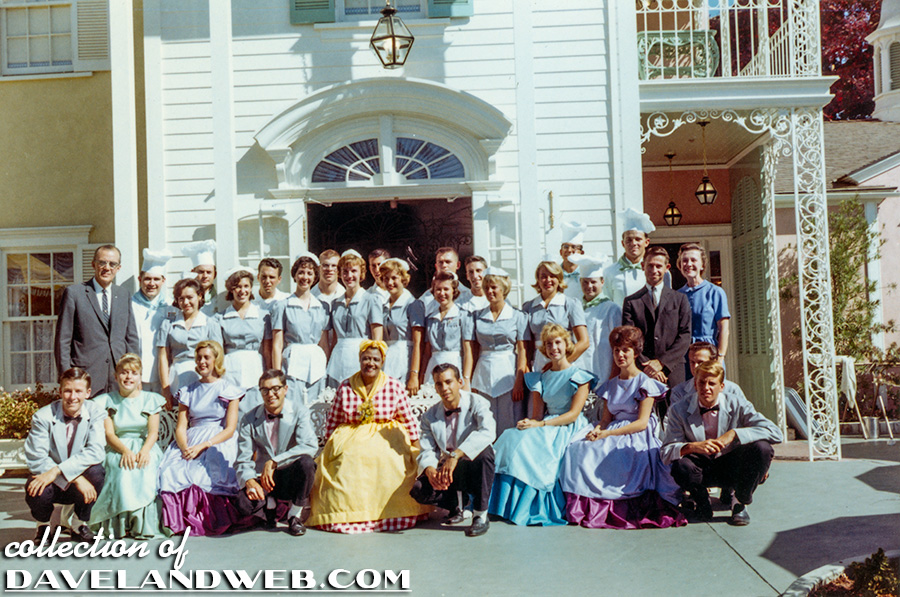 Before the Riverbelle Terrace, the restaurant on the corner of New Orleans Street that bordered Adventureland was Aunt Jemima's Pancake House. Sponsored by the makers of the famous pancake mix, this restaurant was a popular staple for park guests who enjoyed eating breakfast. Aylene Lewis portrayed Aunt Jemima at the restaurant, pouring coffee and posing for photos. Here she is in a January 1964 photo.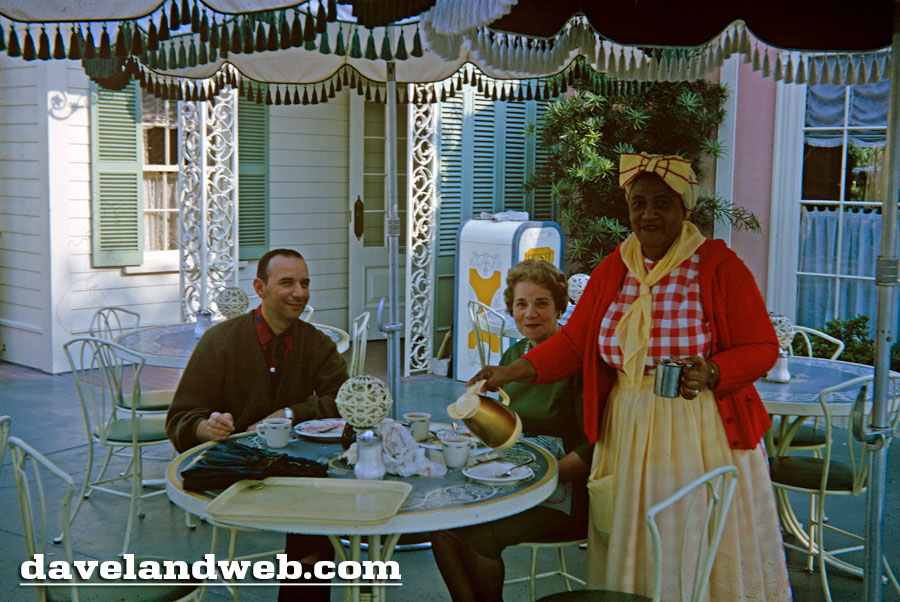 Pictures of her are rare and snatched up quickly, which is why I was so excited to acquire these two Winter 1956 shots of her.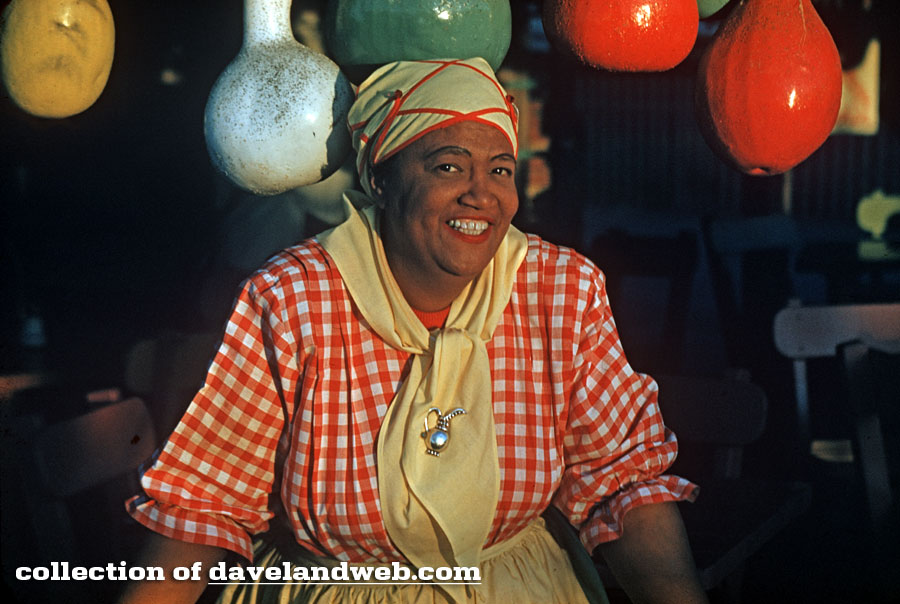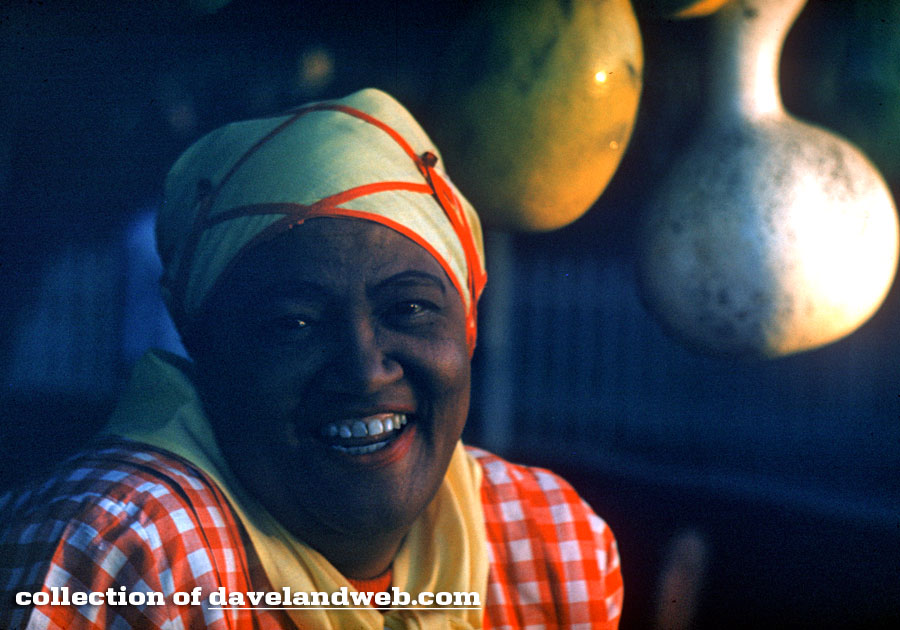 You can see the seating area that she was posing in by looking at this vintage shot: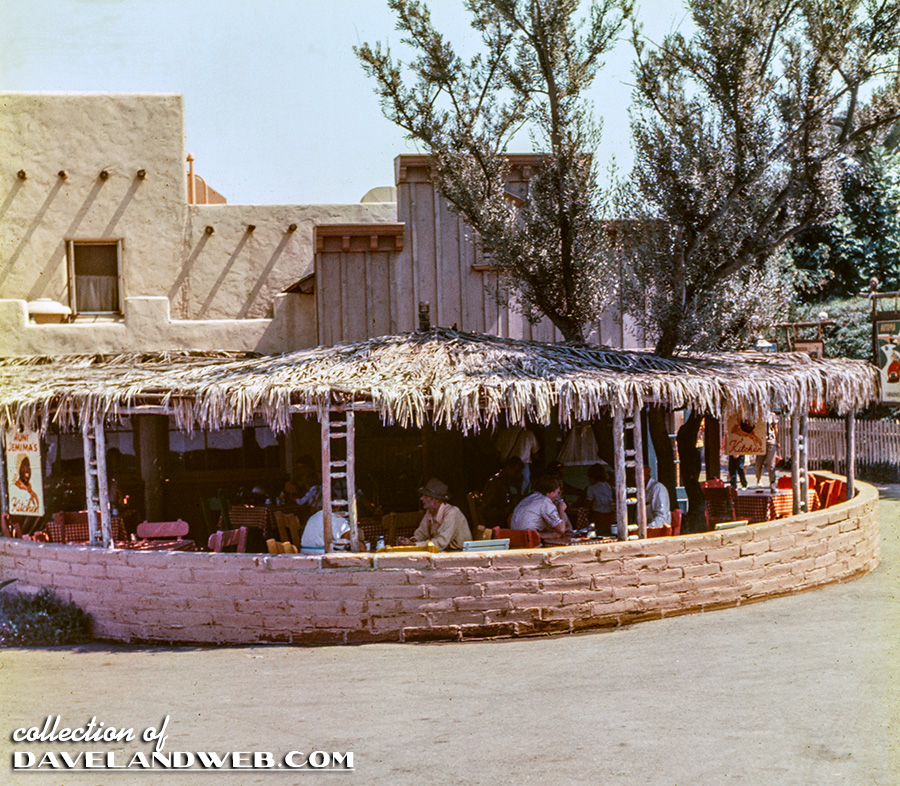 See more vintage Aunt Jemima Restaurant photos on my
Aunt Jemima web page.