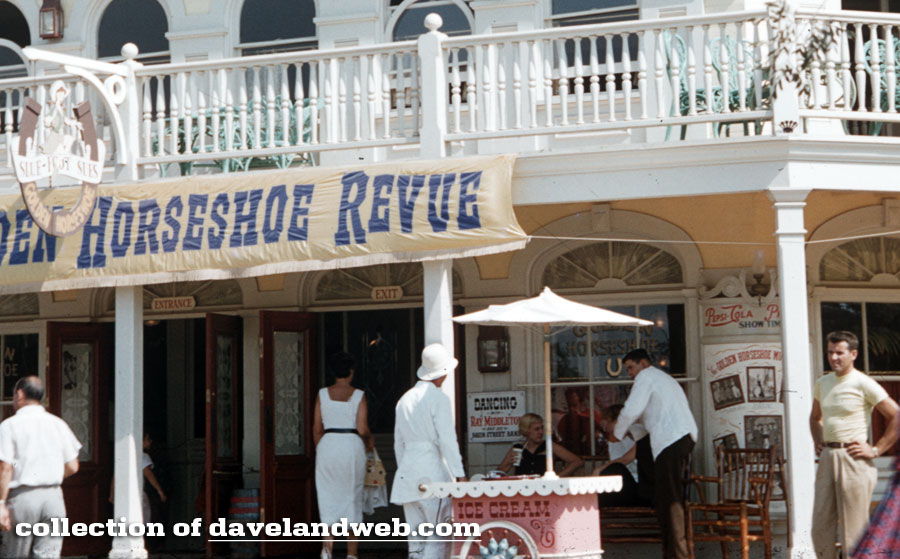 Today we are going to spend a little time at the Golden Horseshoe Saloon. This undated image shows a quaint little ice cream cart outside The Shoe.
This October 1965 image looks standard at first, but once I zoomed in, I noticed something I hadn't seen before.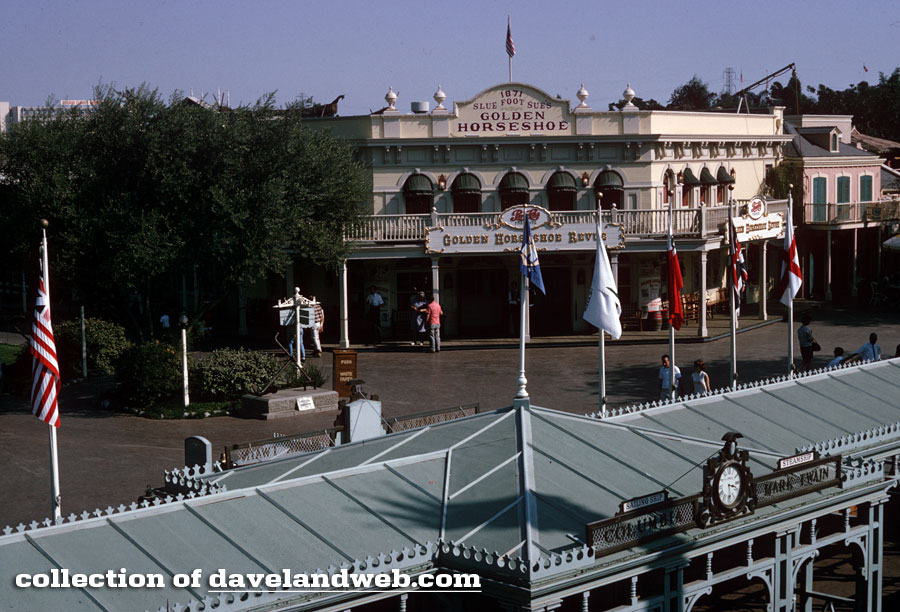 Apparently, poor Lafitte's anchor has been moved around multiple times. Here it is, right in front of the Mark Twain dock. Today, it resides in New Orleans Square. Previously, I believe it was located closer to the area that is now The Riverbelle Terrace.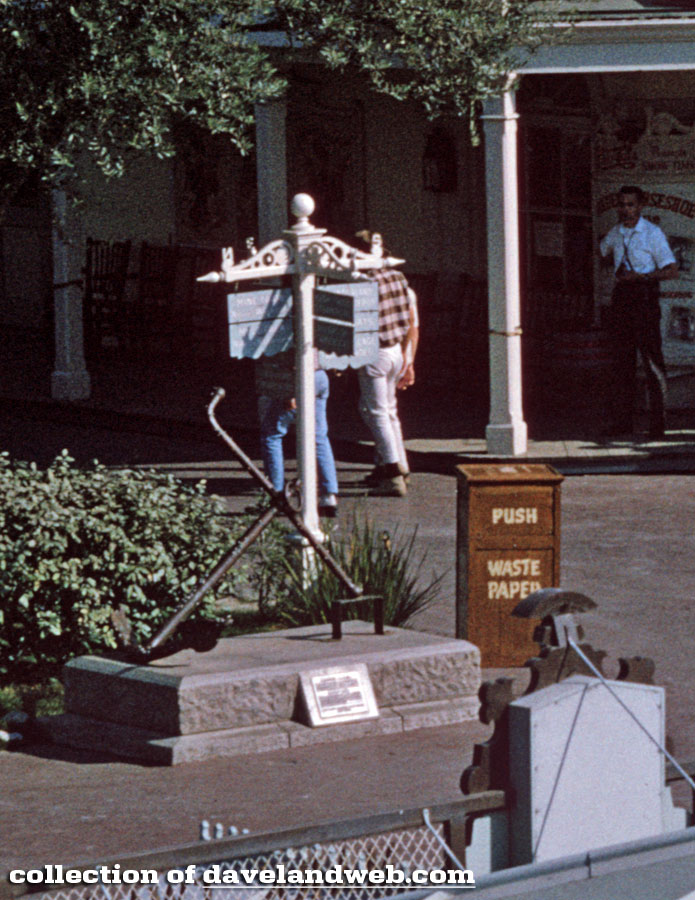 Anyone know what this building in the distance is that appears to say "Wilbur Clark's..." is?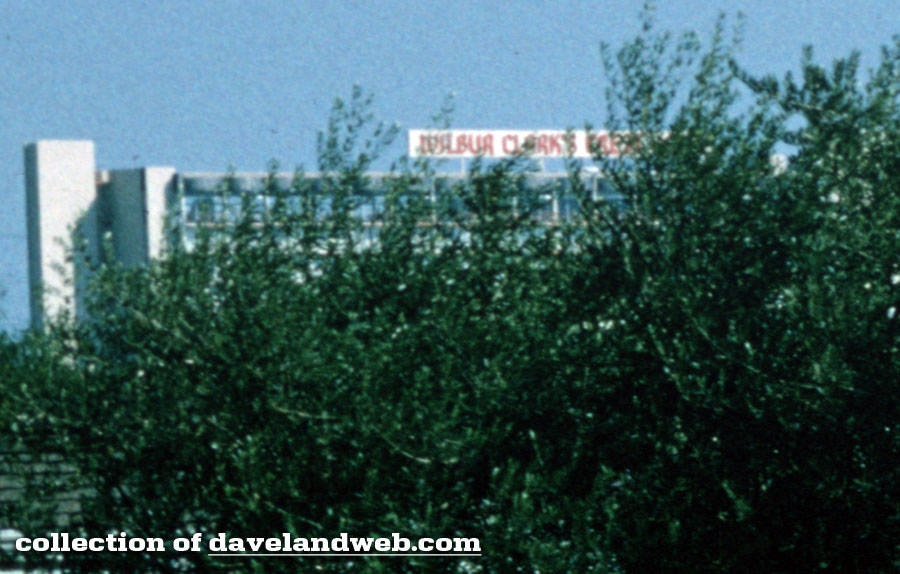 Frequently, I have read that Harper Goff's Golden Garter Saloon design from the Doris Day movie "Calamity Jane" was reused as the design for Disneyland's Golden Horseshoe Saloon. Here are a few screen shots to show you the striking similarities between the two, starting with two exterior shots: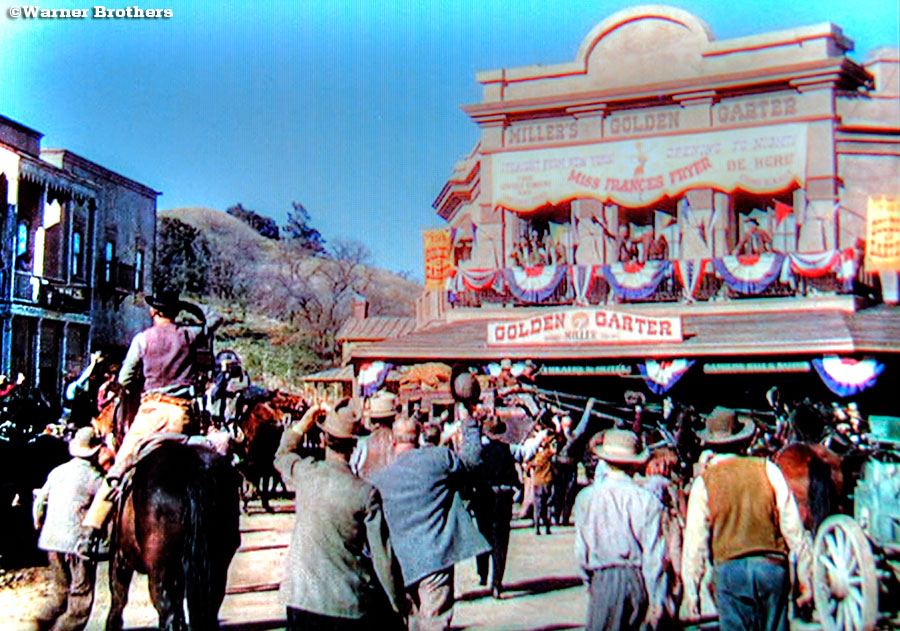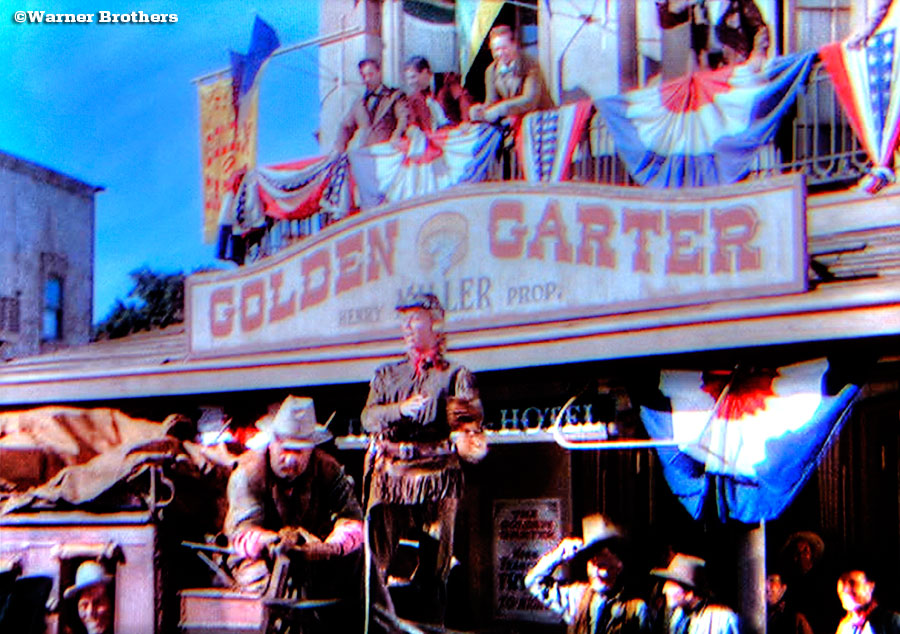 Here are Doris and costar Howard Keel cavorting inside the Golden Garter. In the majority of these shots, you'd be hard pressed to tell the difference between the two structures!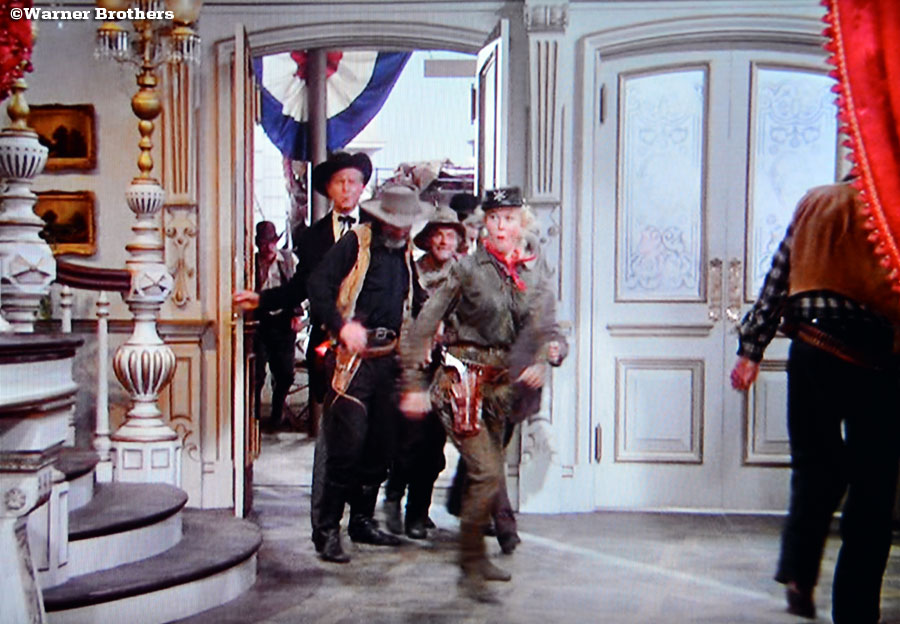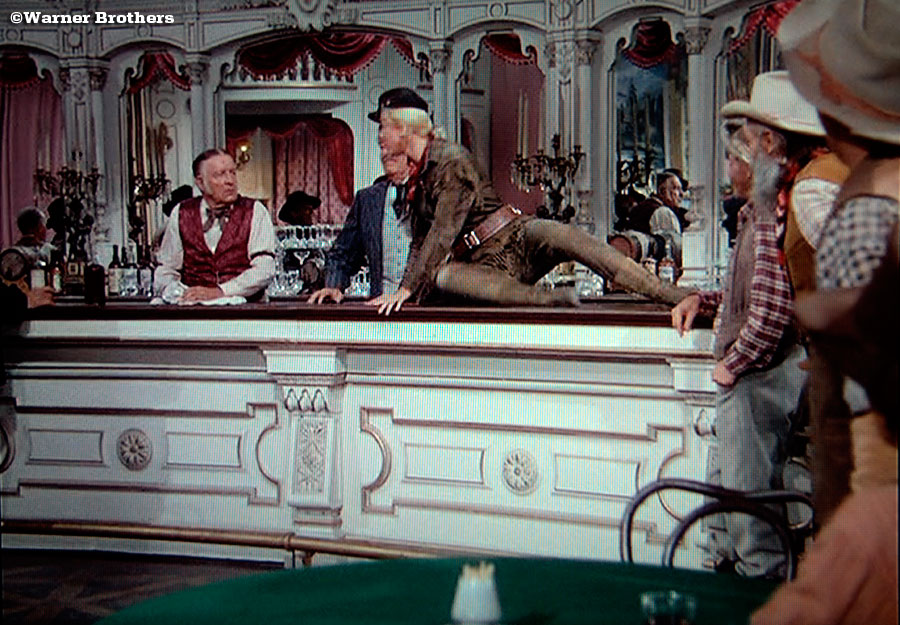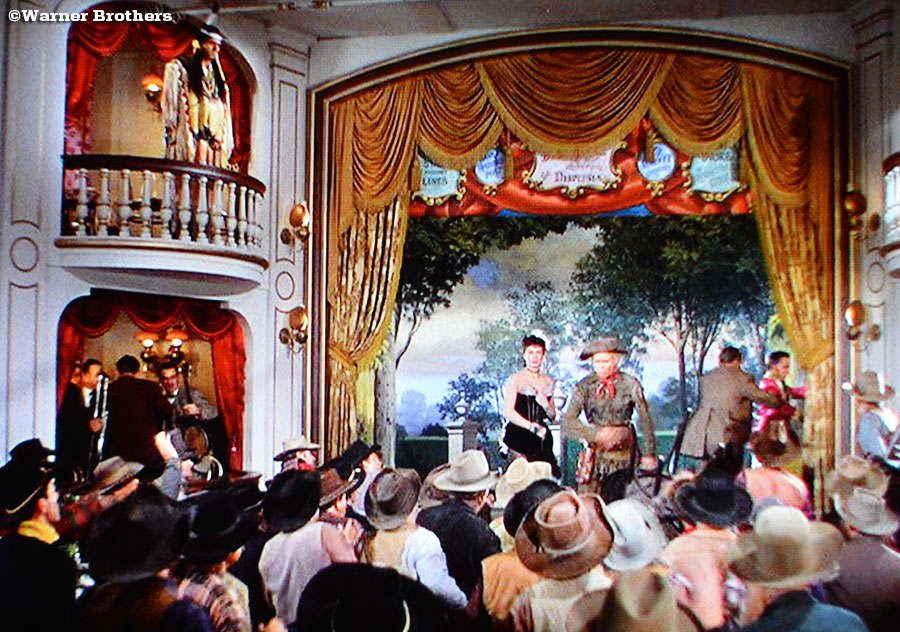 Compare with this corresponding shot of the GH at Disneyland: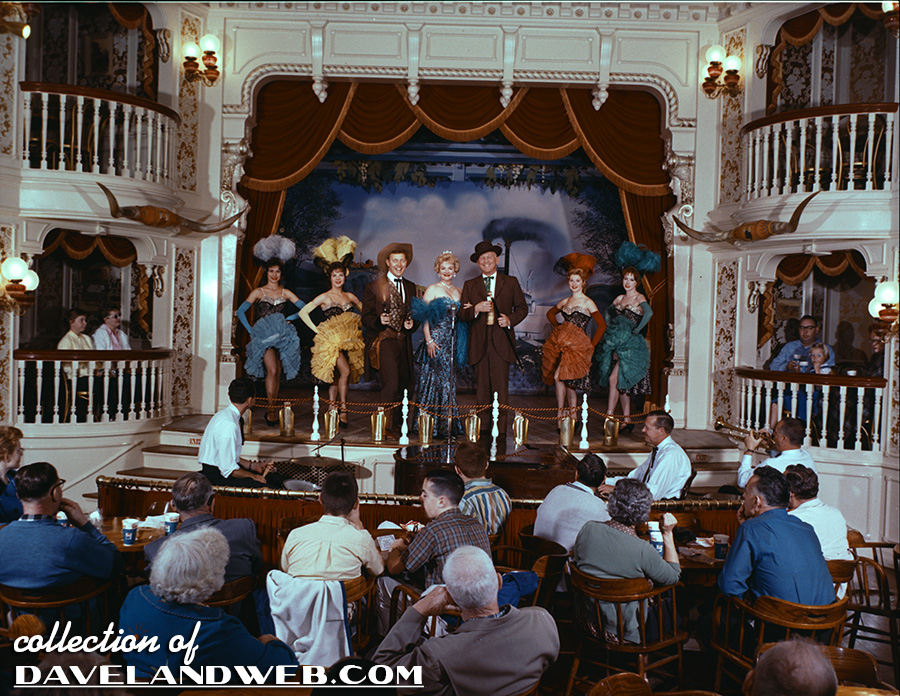 The differences can mainly be seen when you see the angles that show the back of the house and the ceiling; otherwise, the look and feel of both facilities are very similar.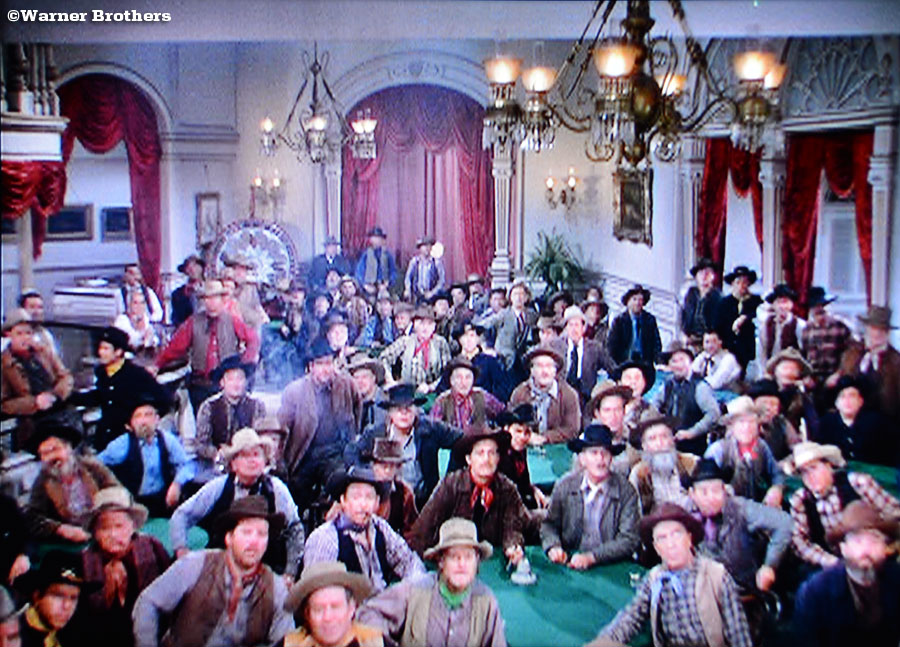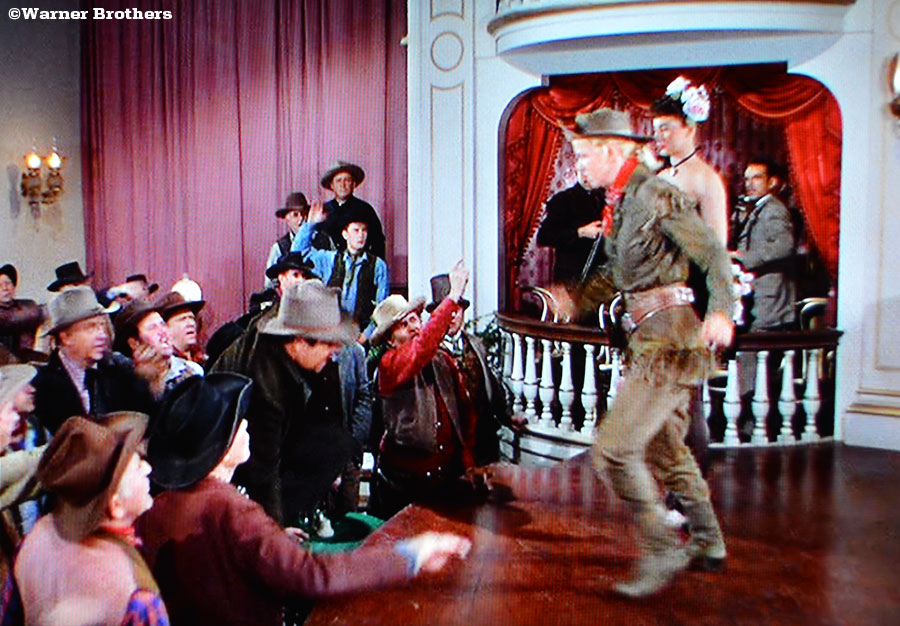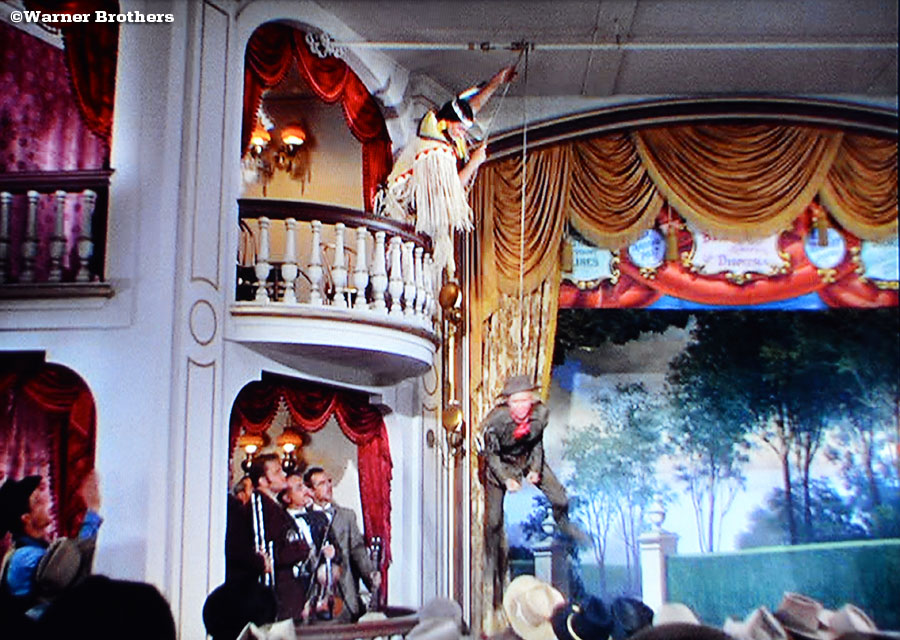 The back of the house and the ceiling of the GH at Disneyland: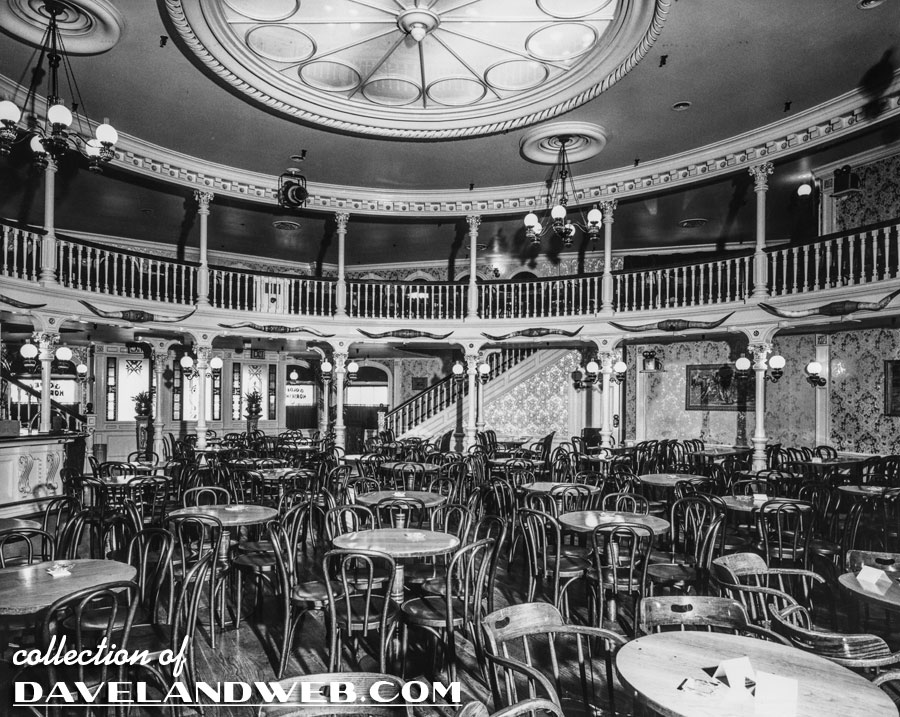 It's a very fun movie to watch, done in the same vein as "Annie Get Your Gun" (which also starred Keel).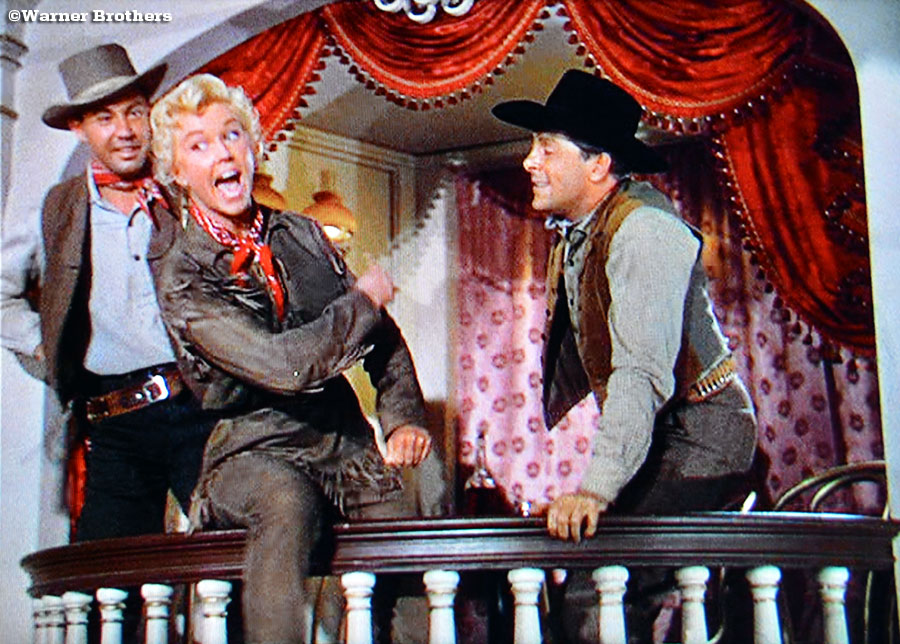 For a much more detailed history of Harper Goff's set design, be sure to check out
The Disney History Institute
.
See more vintage and current Golden Horseshoe photos on my
Golden Horseshoe web page.