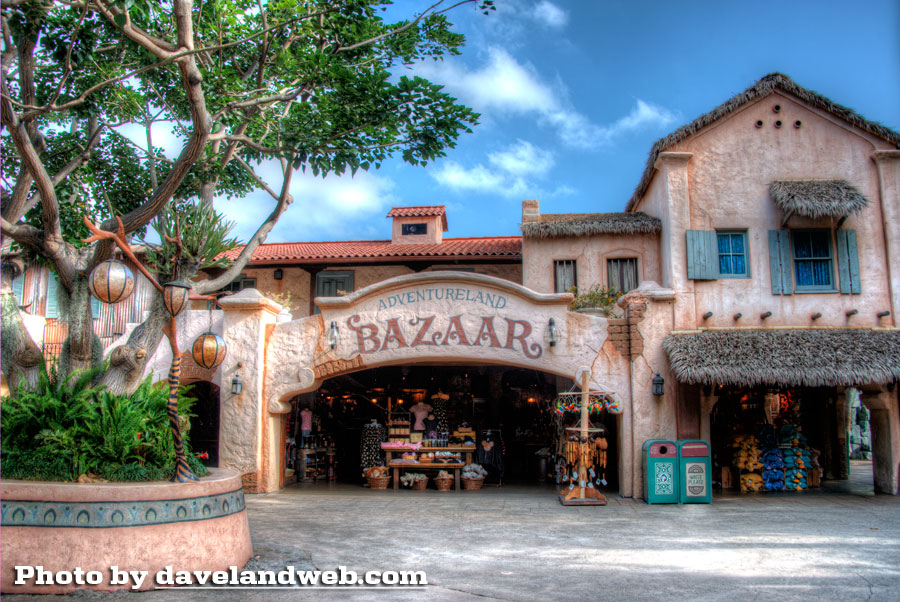 I love Adventureland in the early morning; no strollers or crazy crowds. This is about the only time of day to get shots like these where you can take in all of the scenic splendor of the carefully crafted buildings.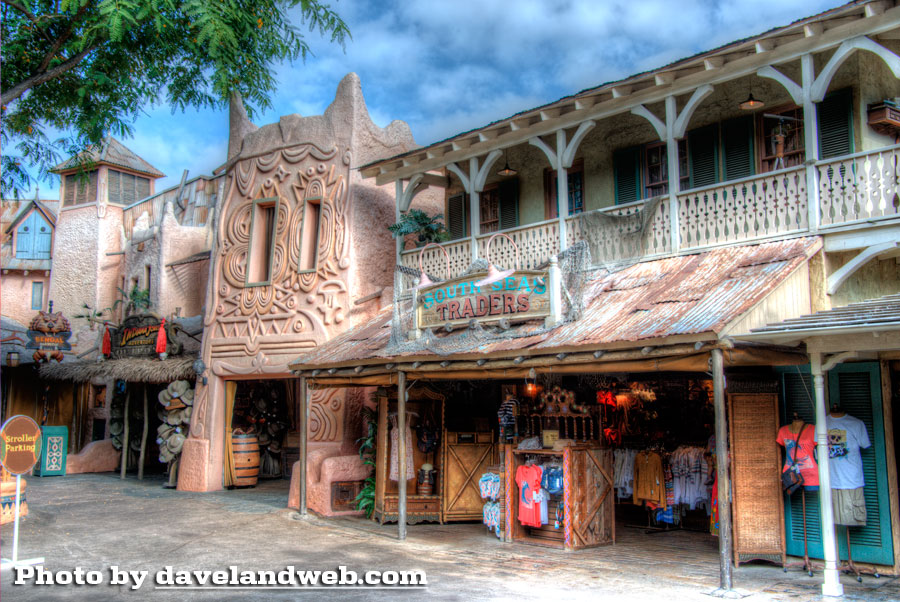 Here you can see Aladdin's Oasis and the exit area of the Jungle Cruise attraction. I was quite pleased to see ZICO Coconut Water for sale at this market, as it is my favorite rehydration drink!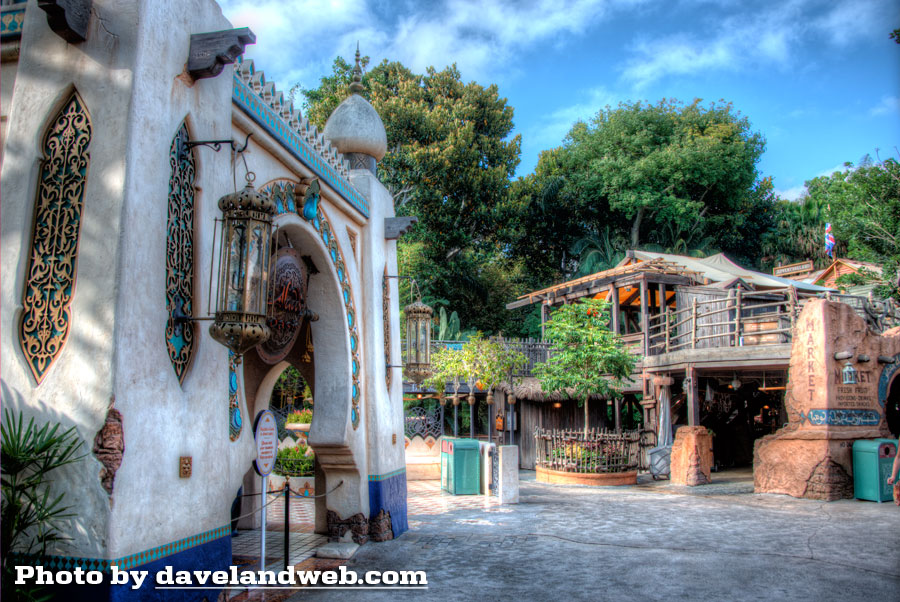 Aladdin's Oasis was once the Tahitian Terrace; now that the Aladdin show is no longer being performed here, the area has been opened up as a meet-and-greet/rest/companion restroom area.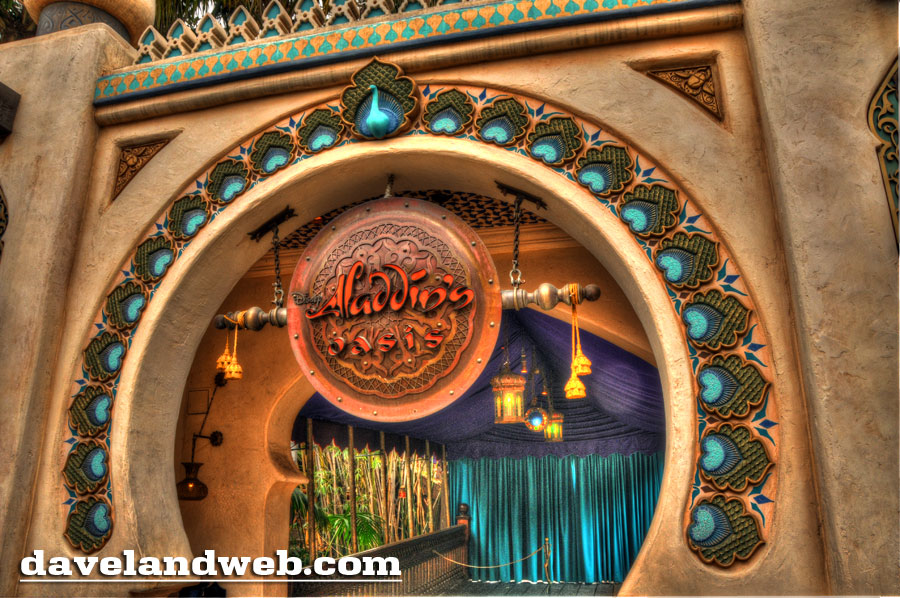 Although it would be great for this space to be used as something more entertaining, I am pleased that at least it provides a quite place to relax and get away from the crowds.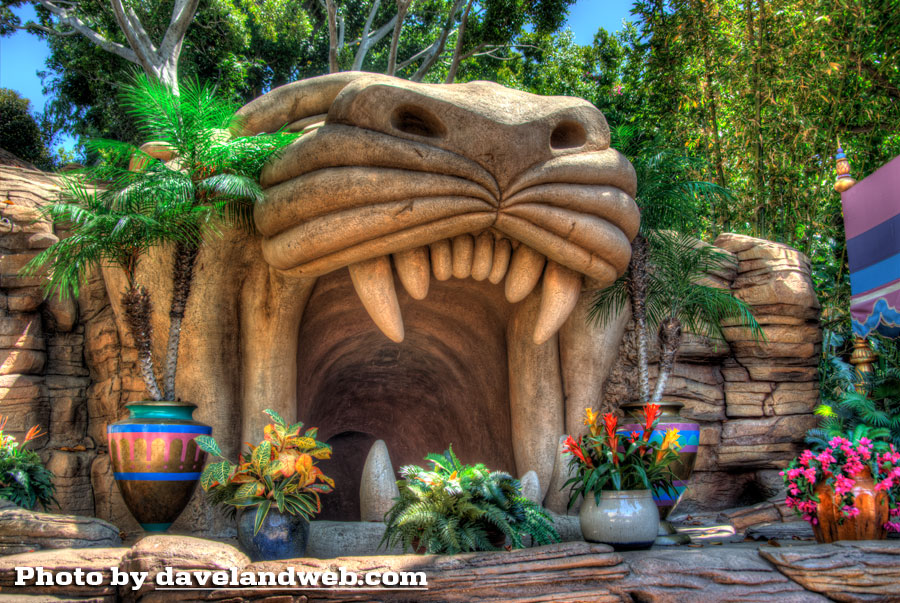 It really is a spectacular setting; much of the decor from the Aladdin and then the Indiana Jones Stunt shows are still here.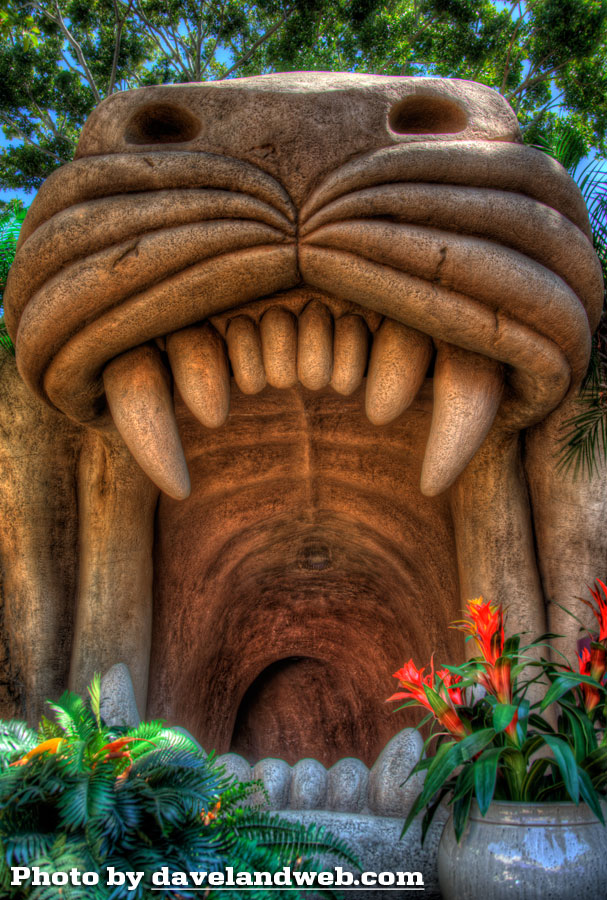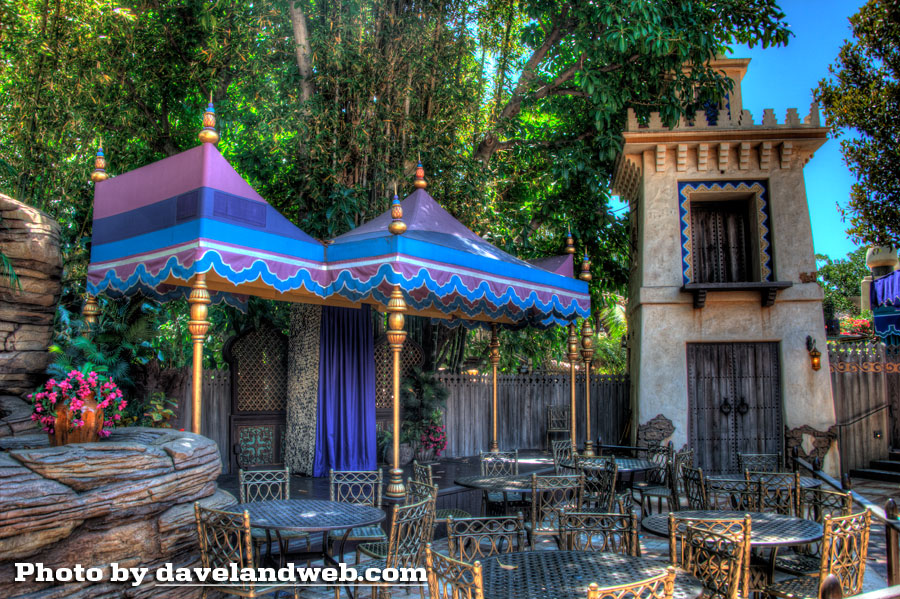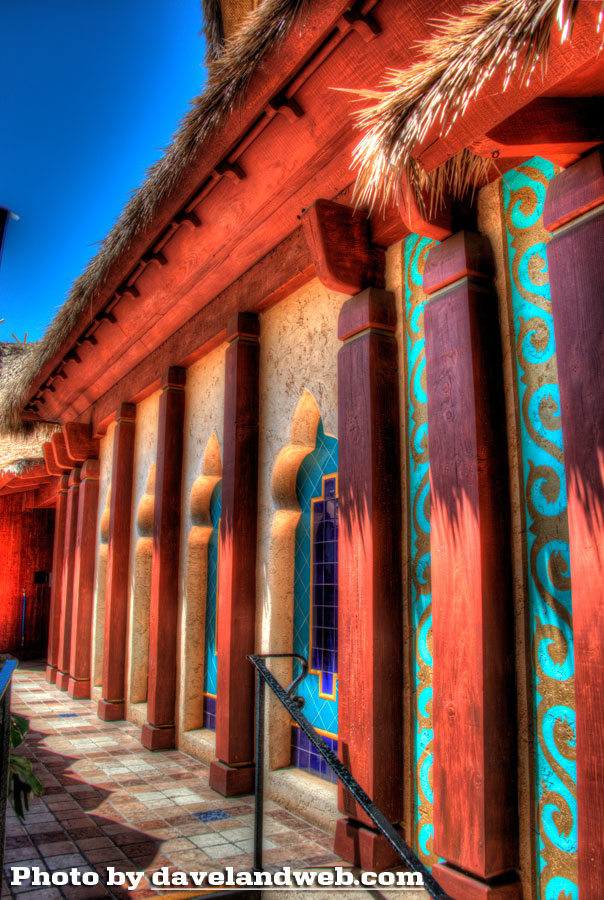 Looking up, you can still some remnants of the previous Tiki theme that pervaded the Tahitian Terrace Restaurant: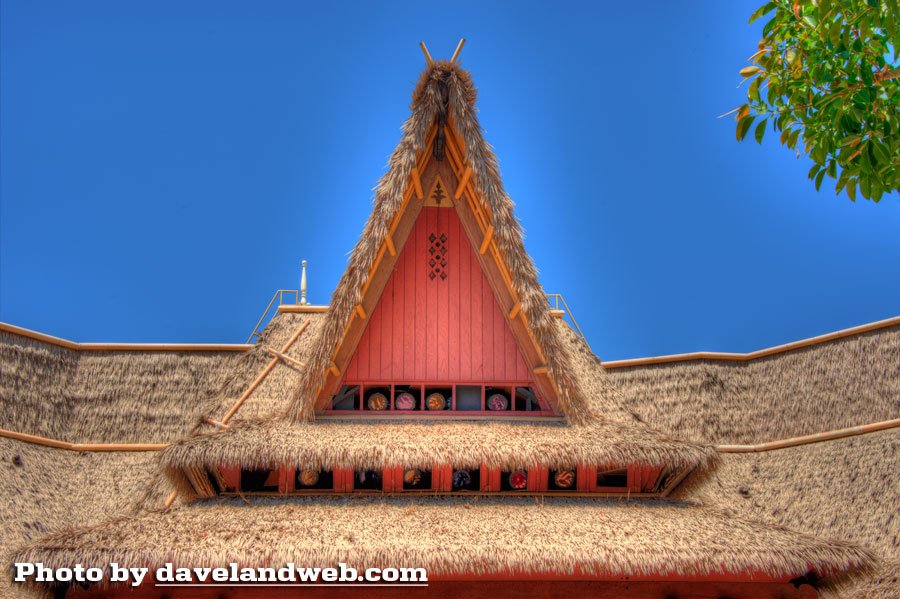 Instead of watching a luau, today you can meet Princess Jasmine and Aladdin here: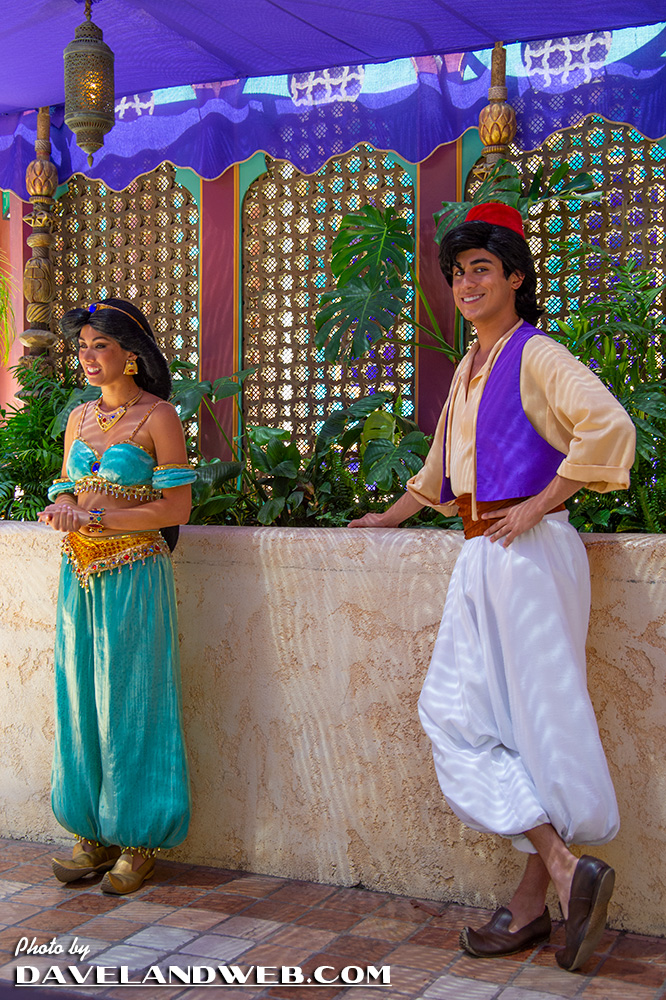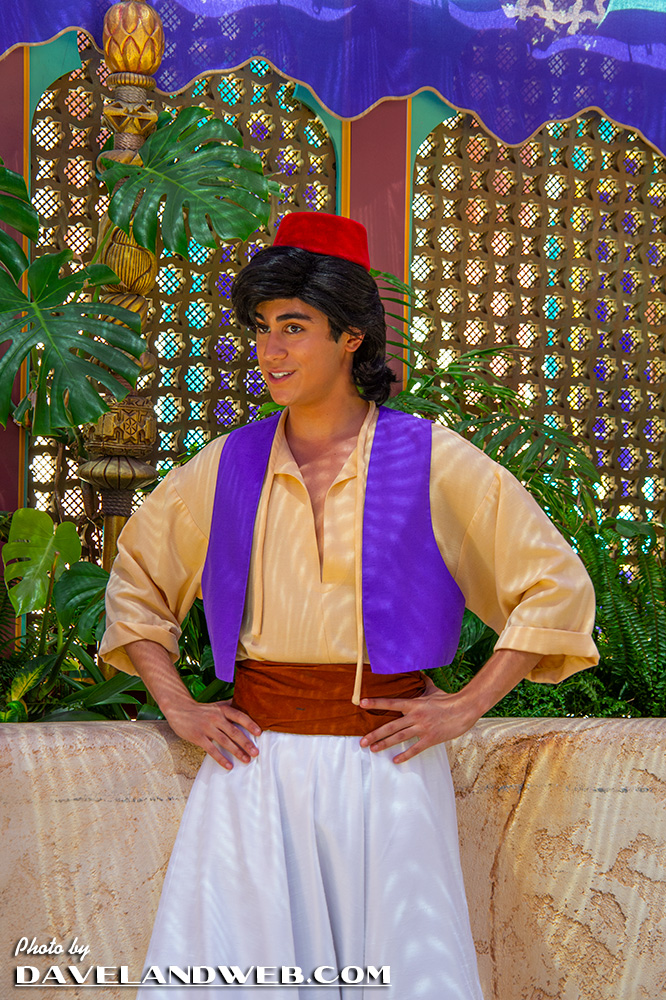 And if you're anything like me, you'll go nutz over the light fixtures!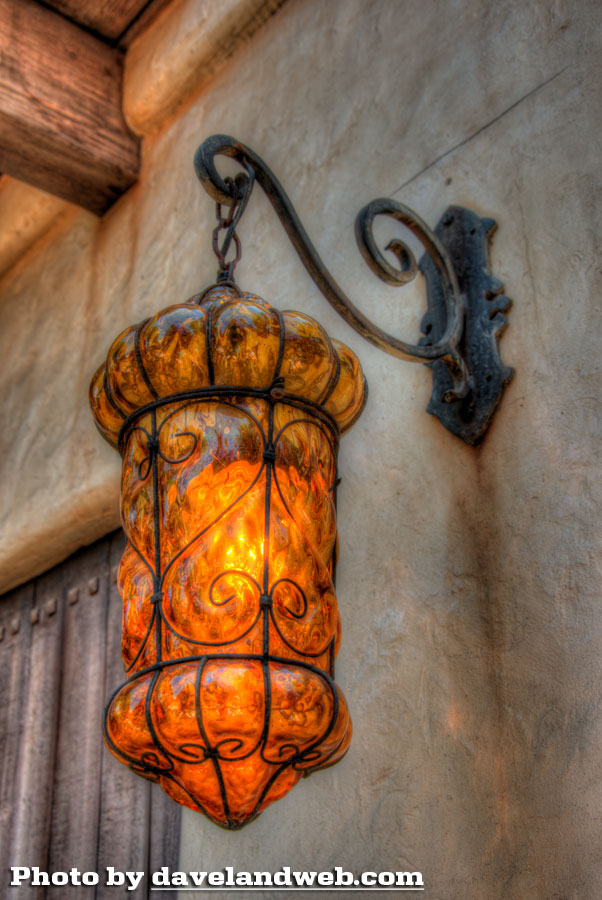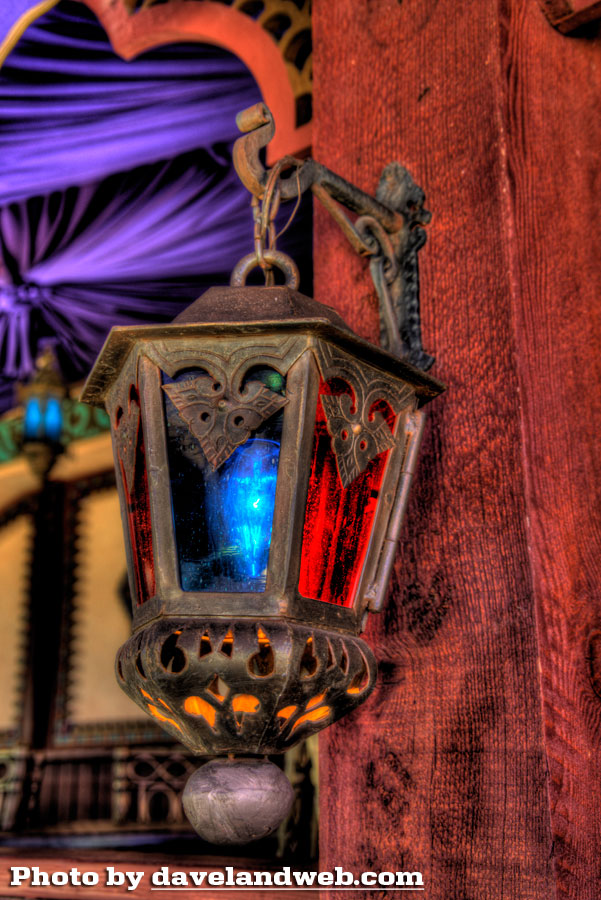 While nearby, I took a spin on The Jungle Cruise, where I was able to walk right onto a boat. Skipper Sara did a great job!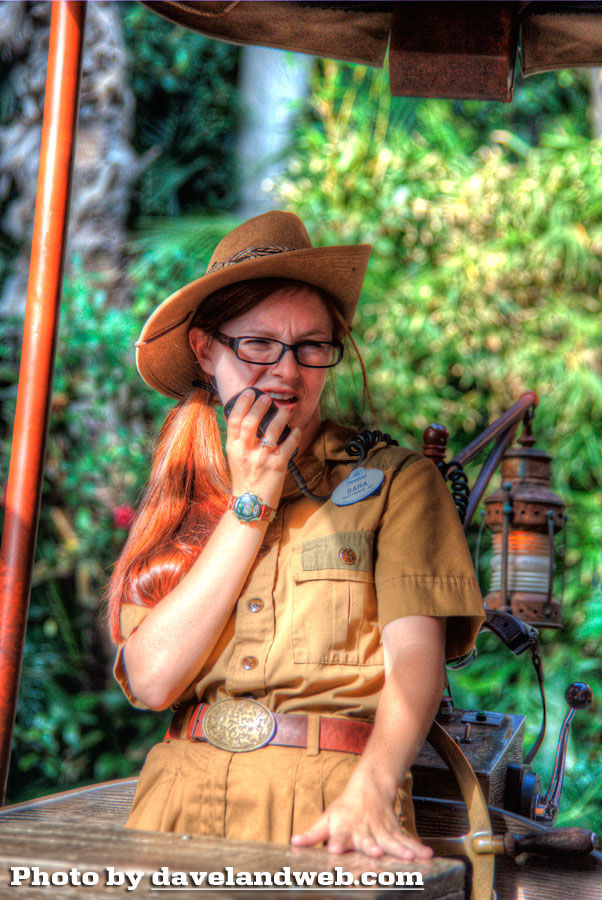 She kept us safe from the gators...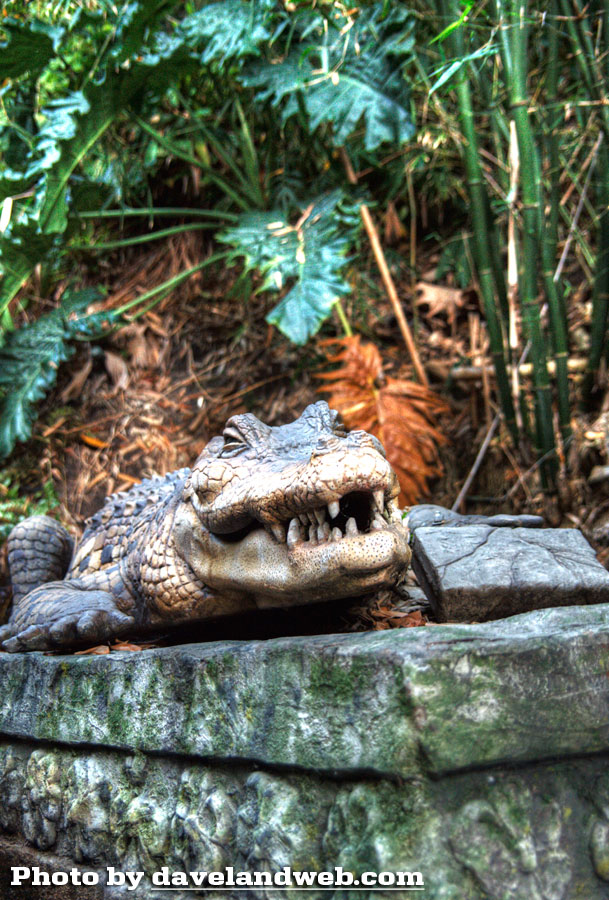 and took us through the African Veldt, where you can still see the humor of Marc Davis: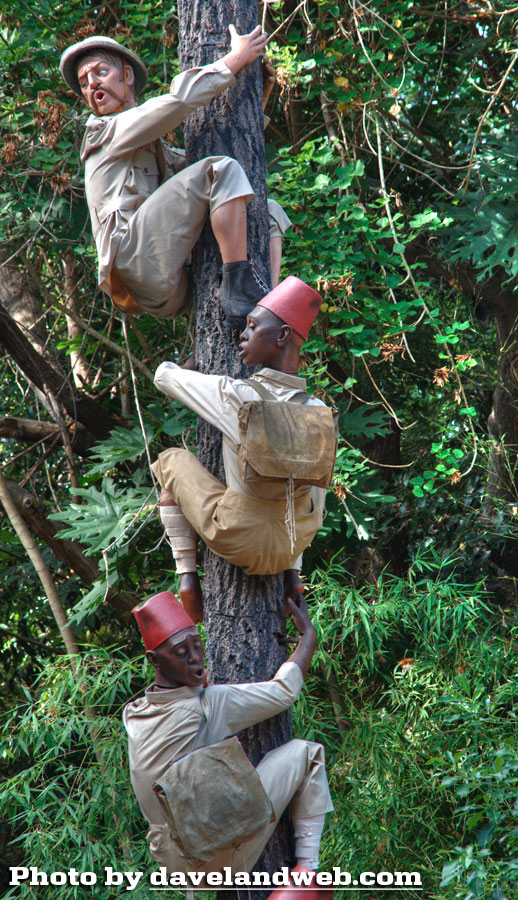 My beautiful cruise took a sharp detour to WTF when I saw that the Back Side of Water was now toilet-bowl green. I had to do a double take (and of course take a photo!):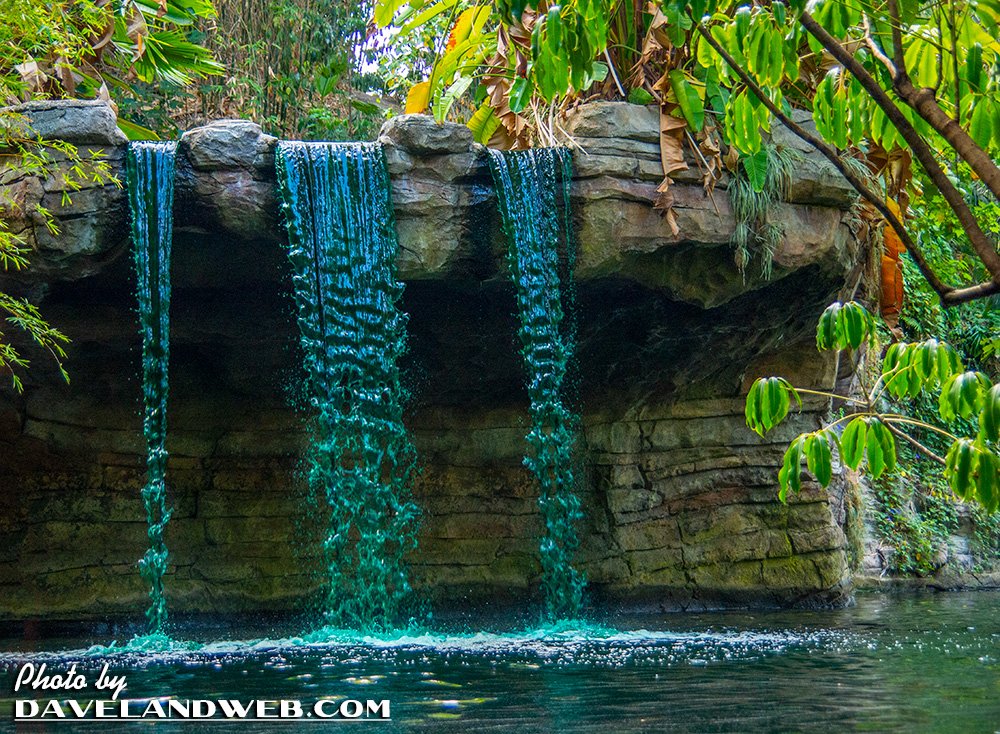 I'm all for fantasy and colorful scenery, but dyeing the water a pukey shade of aqua seemed to be just a little too much. Is someone in Imagineering partial to this color?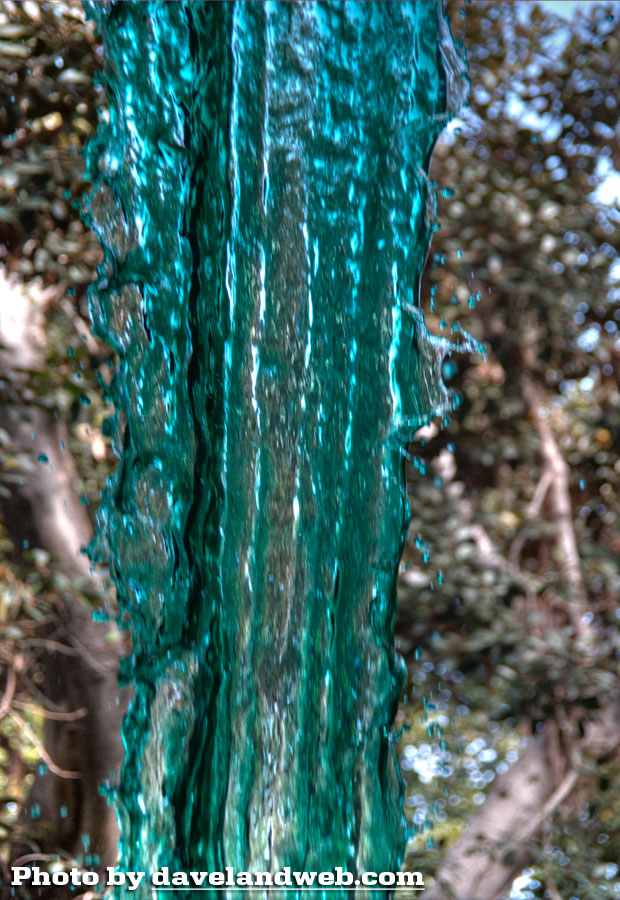 Based on this other design gaffe in Adventureland, that's the only conclusion I can arrive at. Unless Home Depot is having a huge sale on this color.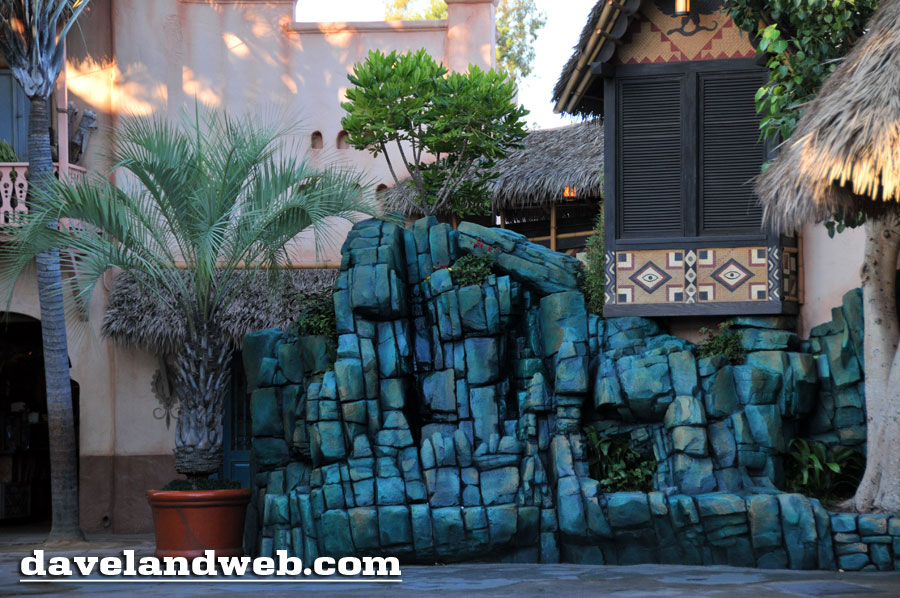 Poor Trader Sam...his business continues to shrink.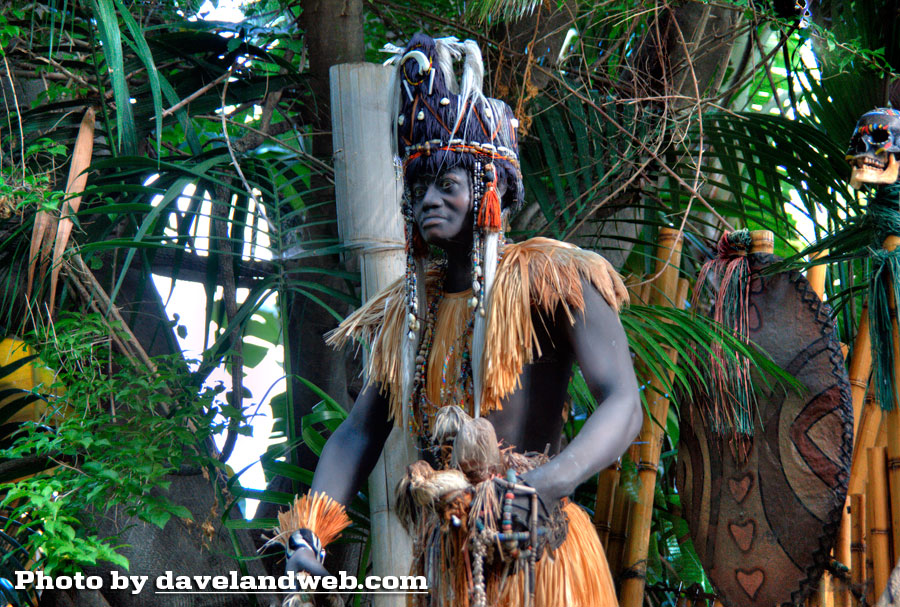 I took advantage of the short lines at Indiana Jones Adventure and got a few detail shots of areas I normally zip by.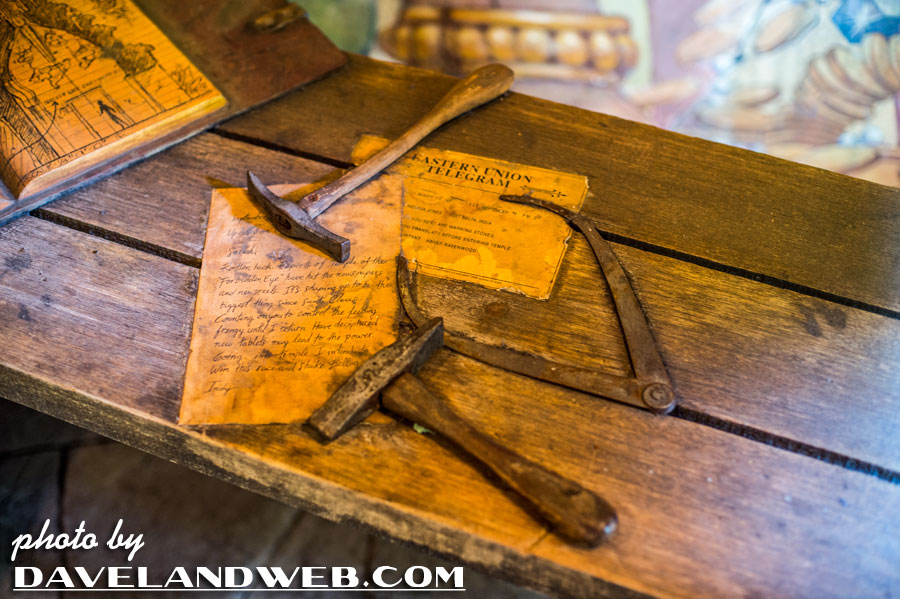 Just think of all the set design work that went into these areas that guests rarely pay attention to. Imagineers, take heart...I love 'em!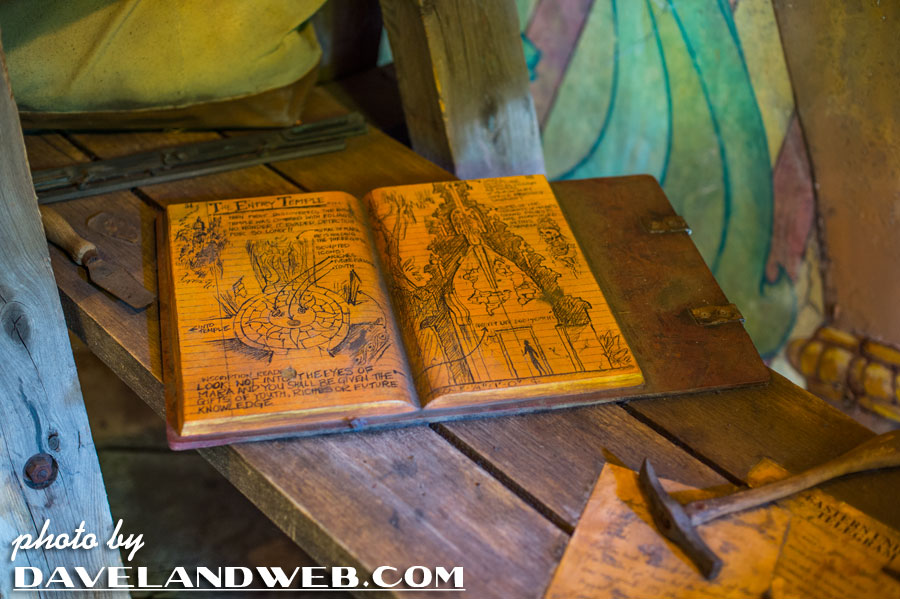 "Welcome, welcome..."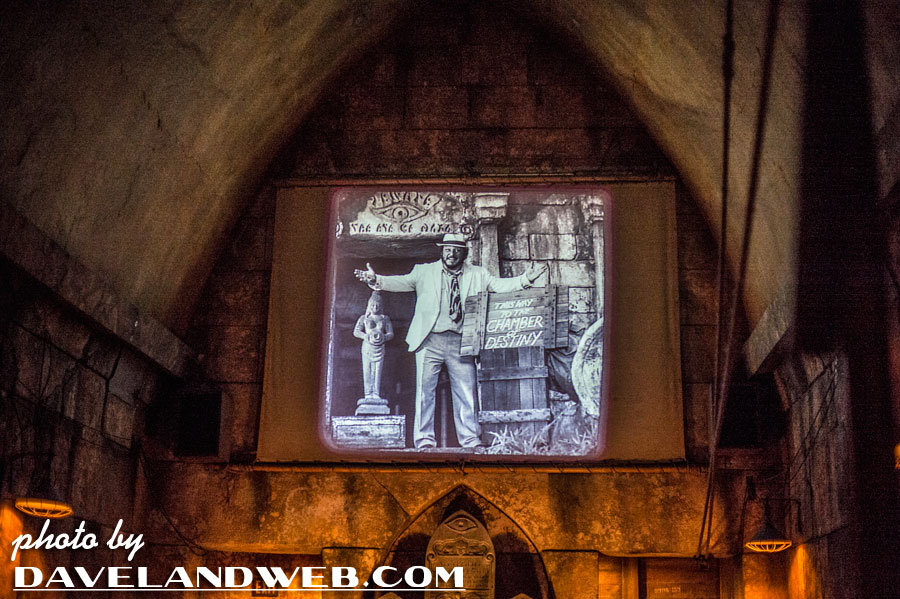 Our vehicle broke down, and all the lights came in. Scene spoiler: this attraction looks like ca ca with the lights on. It really is a startling change. As a bonus for our trouble, the cast members allowed us to ride through a second time.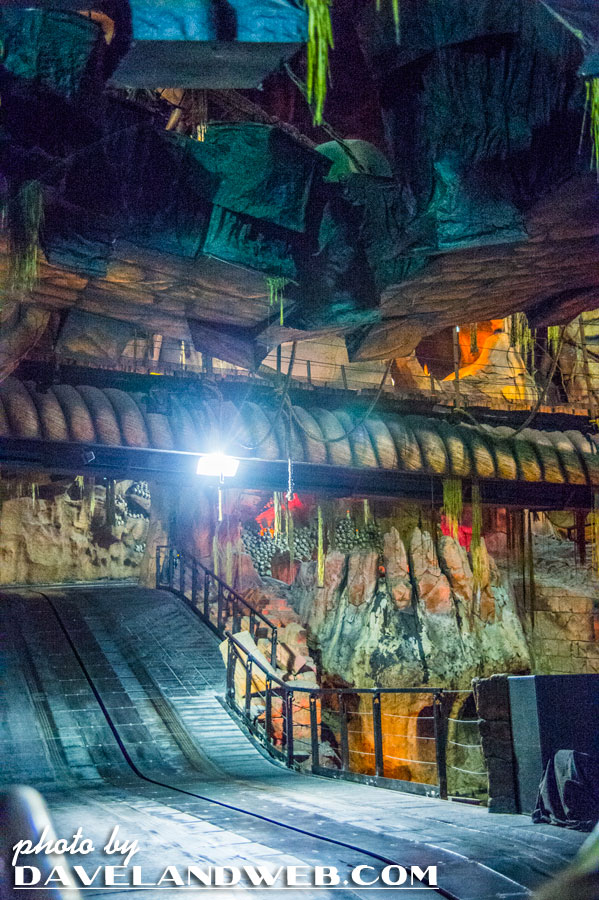 Supposedly this very vehicle was used in the actual "Raiders of the Lost Ark" movie: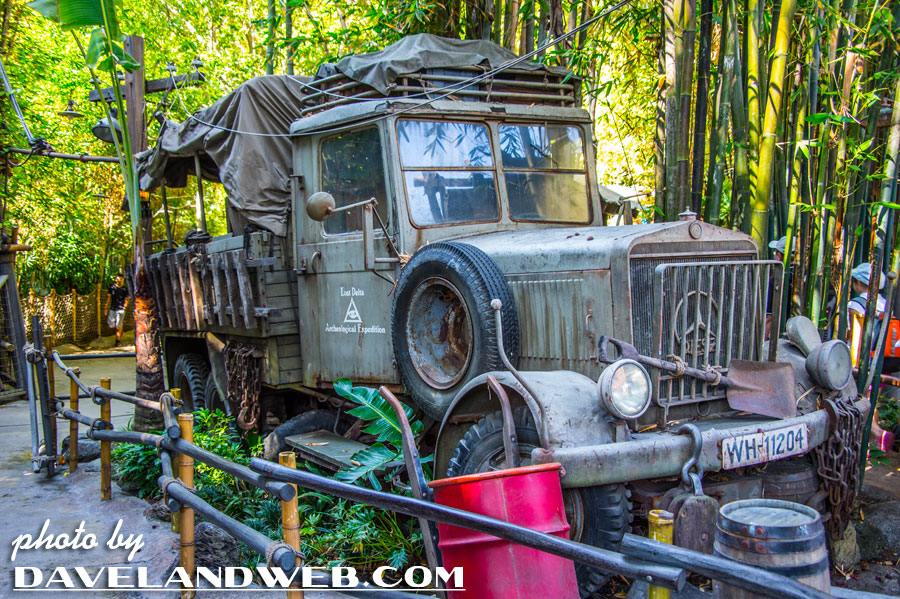 To avoid the heat, we ducked into the Enchanted Tiki Room: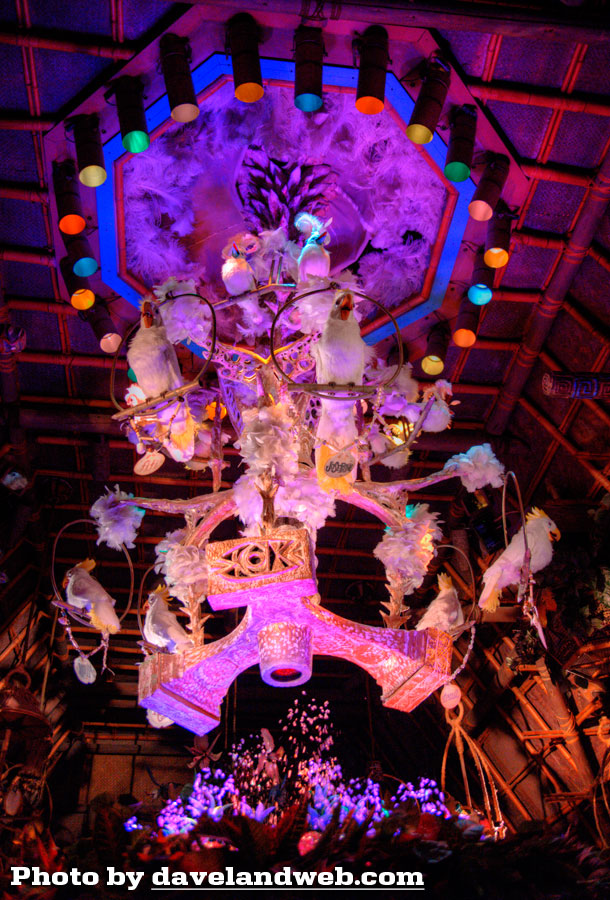 Mimi and friends looked and sounded as good as ever; this show is always a lighthearted treat so enjoy.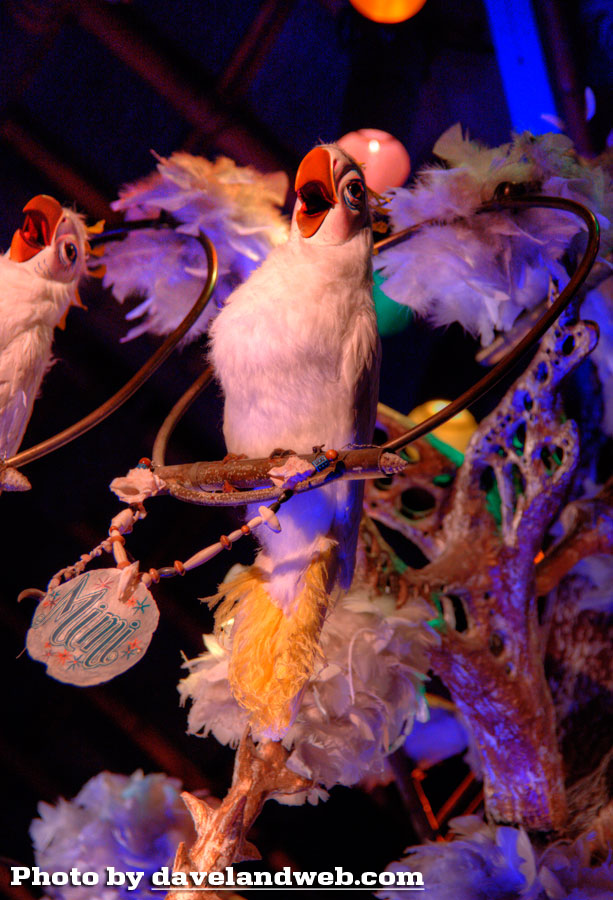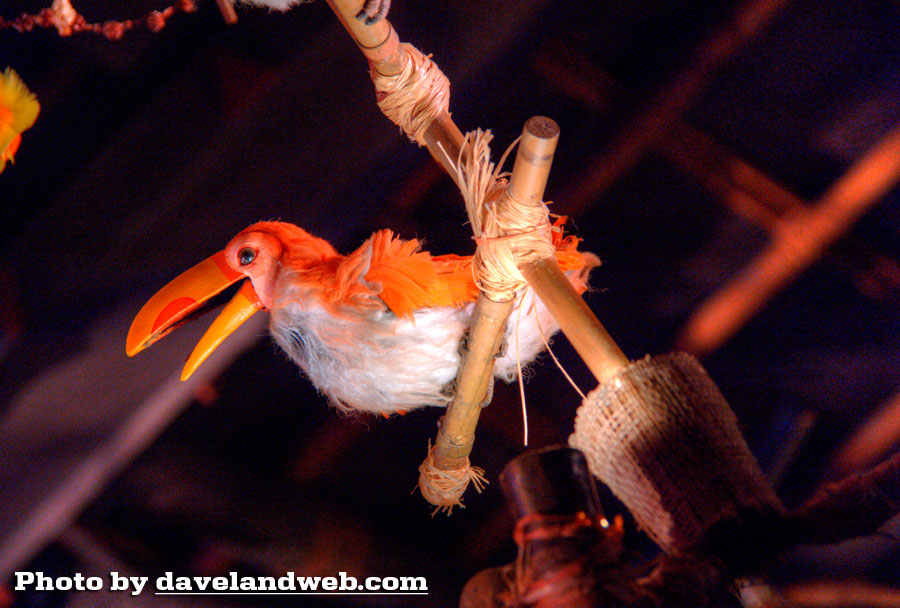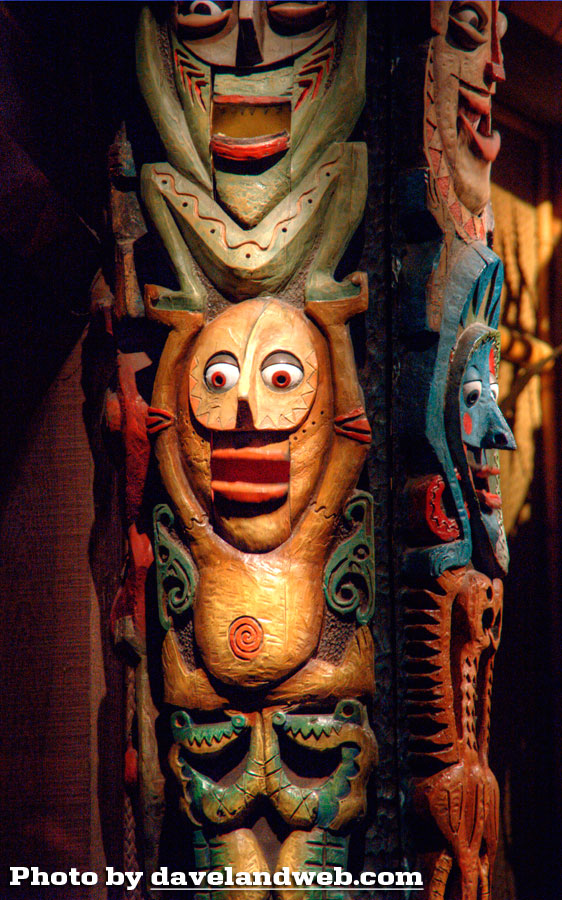 Once the storm started, we all knew it was time to go. See you tomorrow with the conclusion to this Trip Report series!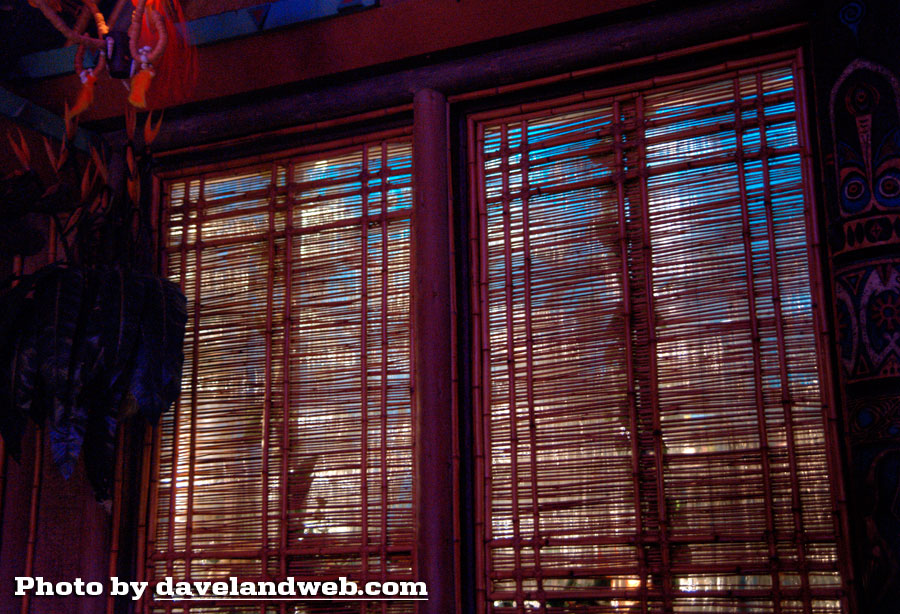 See more vintage and current Adventureland photos on my
Adventureland web pages.