One of my earliest acquisitions in vintage Disneyland images was this set of July 18, 1955 slides documenting the first day that the park was open to the general public. Oddly enough, there wasn't a single Main Street shot in the bunch! Some of these have been published here before, and some haven't. This is the first time that they've been all put together in one fantabulous place. Hope you like! This little series will start off with some views of the Castle, beginning with the momentous occasion that the drawbridge was lowered for the second time (the first being the previous day).
Look at that storm of people rushing into Fantasyland; you'd have thought it was a concert by The Who!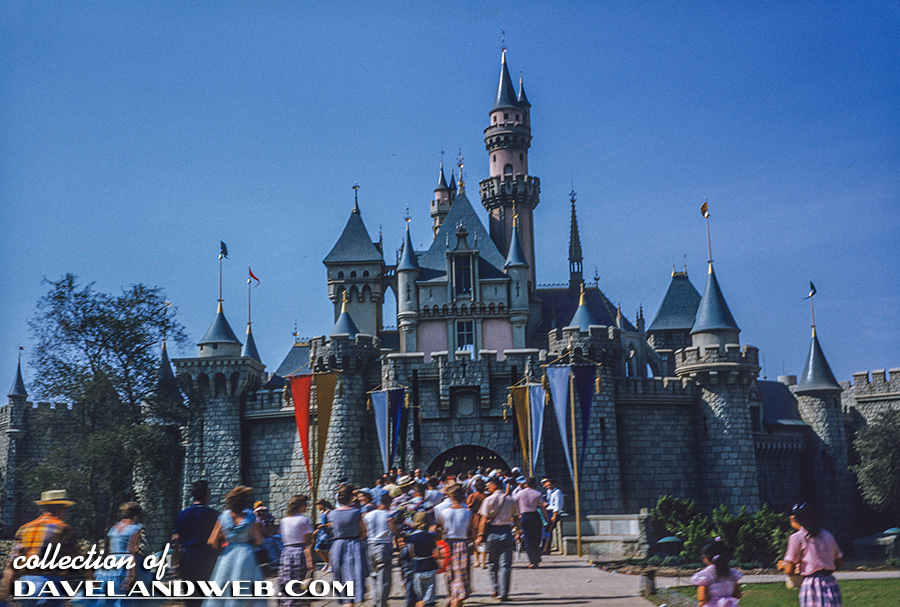 How about that vintage paper hat? I am sure it is causing some fits of jealousy for a few collectors out there who wish they had one!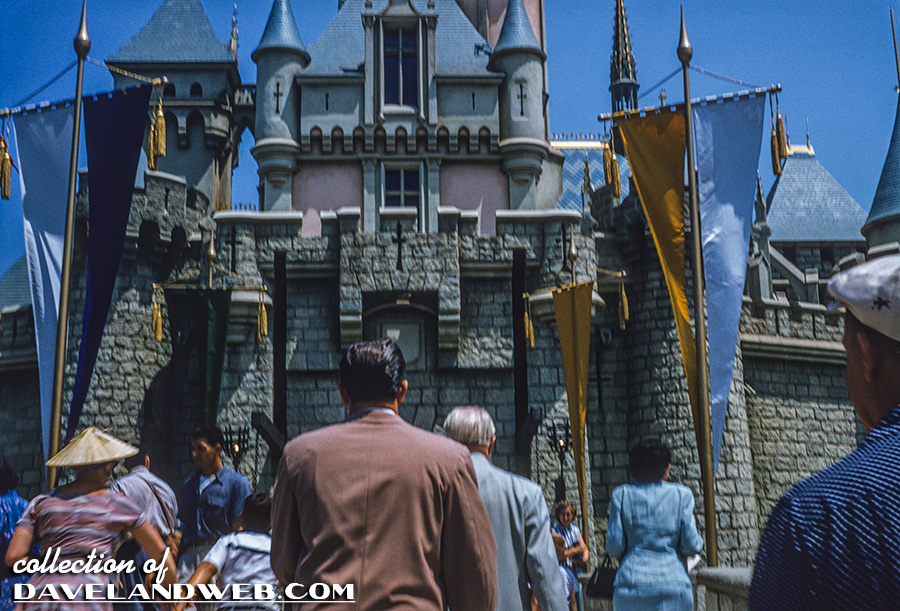 No crest on the castle just yet; that would take another ten years.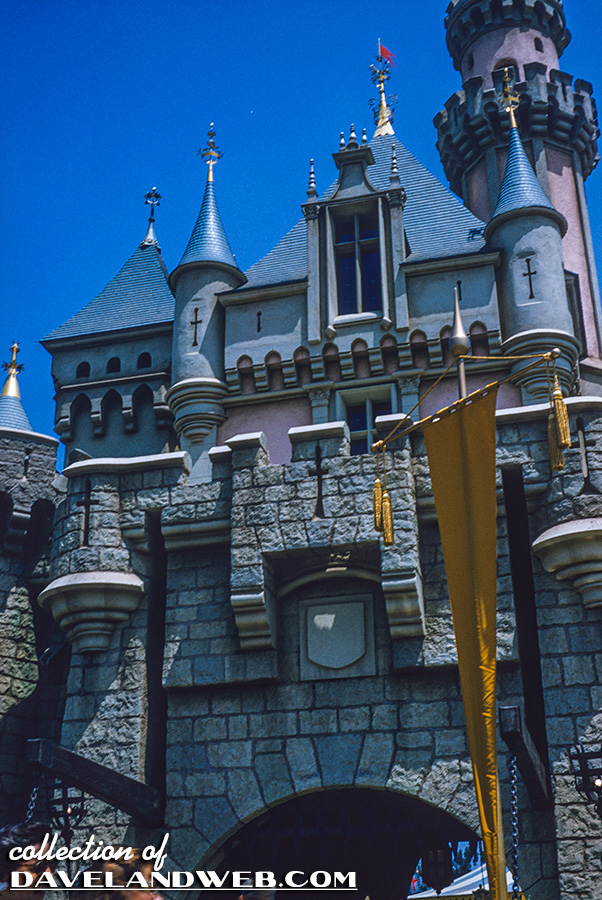 Ebony and ivory: both colors of swans seem to be getting along just fine in the castle moat.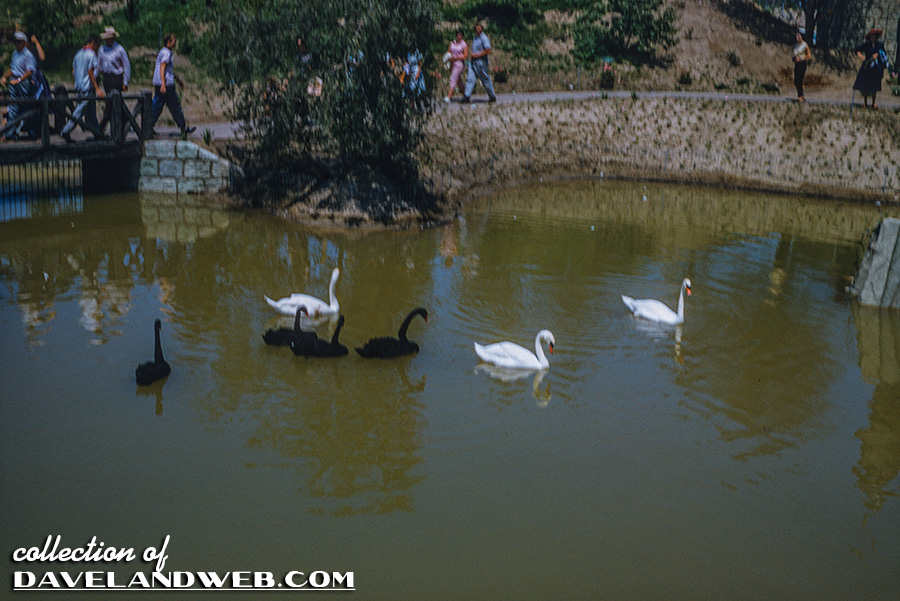 Hey folks—you're going the wrong way! Either that, or they realize they should try other lands while the herds of cattle invade Fantasyland.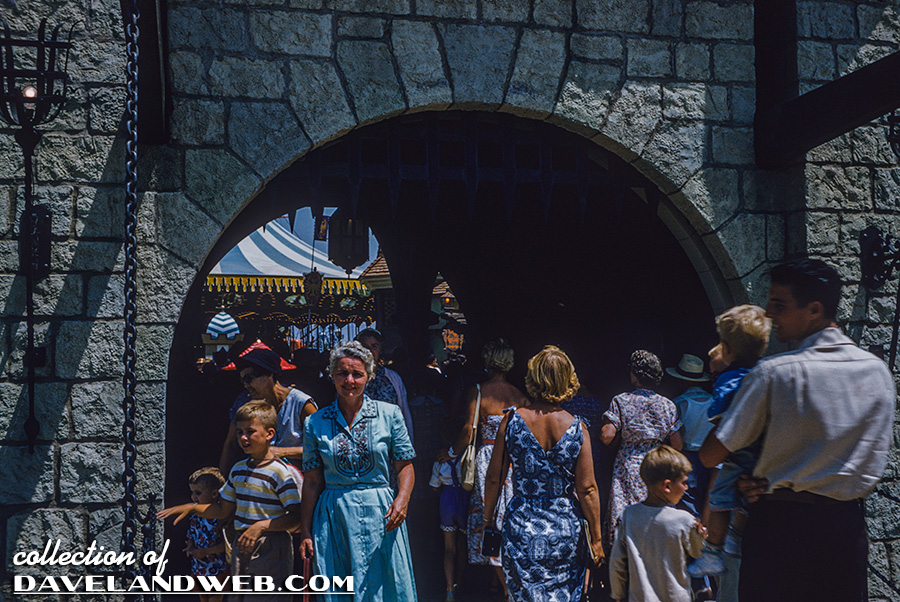 They just keep on going, like the Energizer Bunny. Look at that line!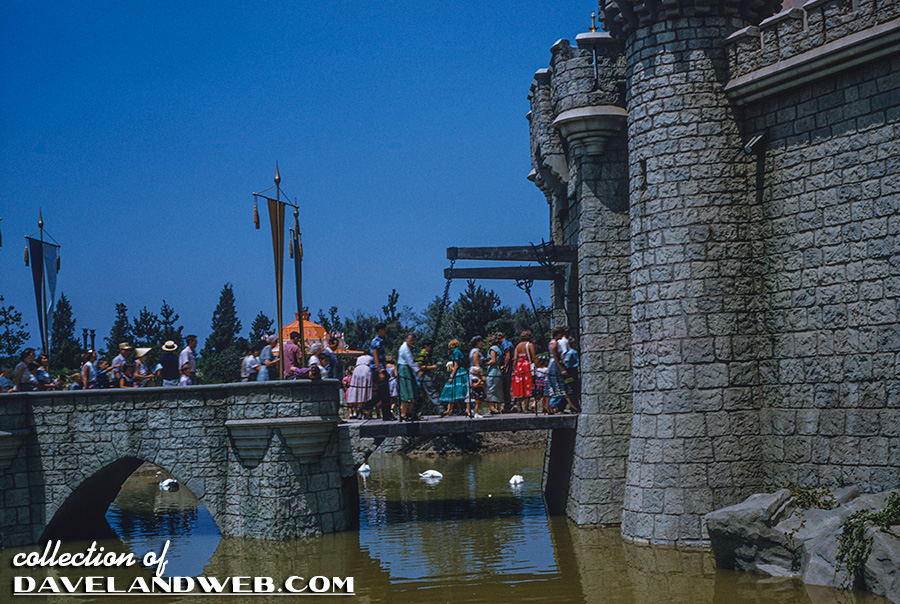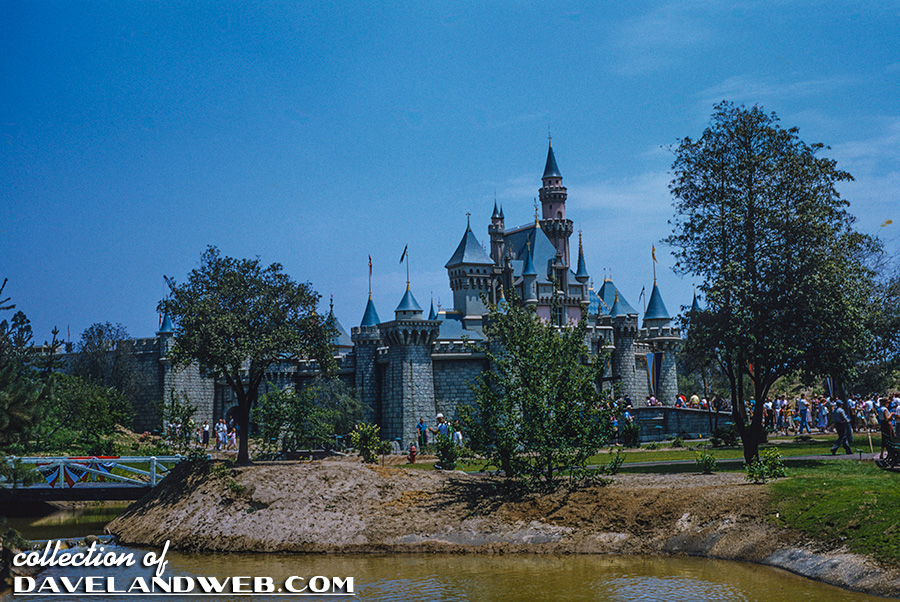 Note the patriotic bunting on the quaint little bridge: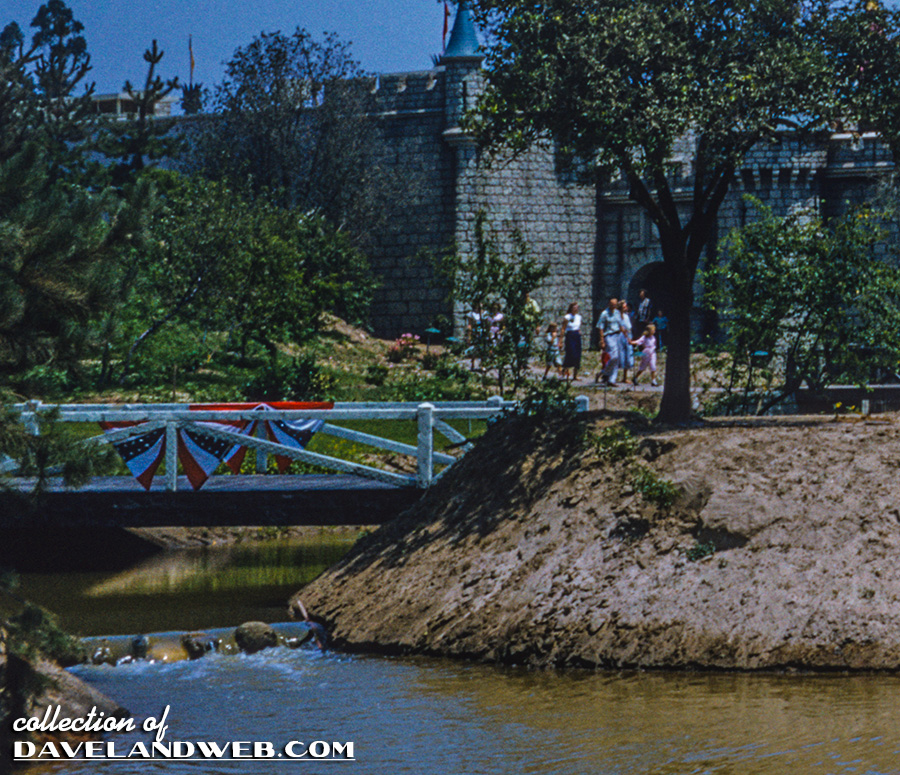 Come back tomorrow for some great views of Fantasyland!
See more vintage and current Sleeping Beauty Castle photos on my Castle web pages.