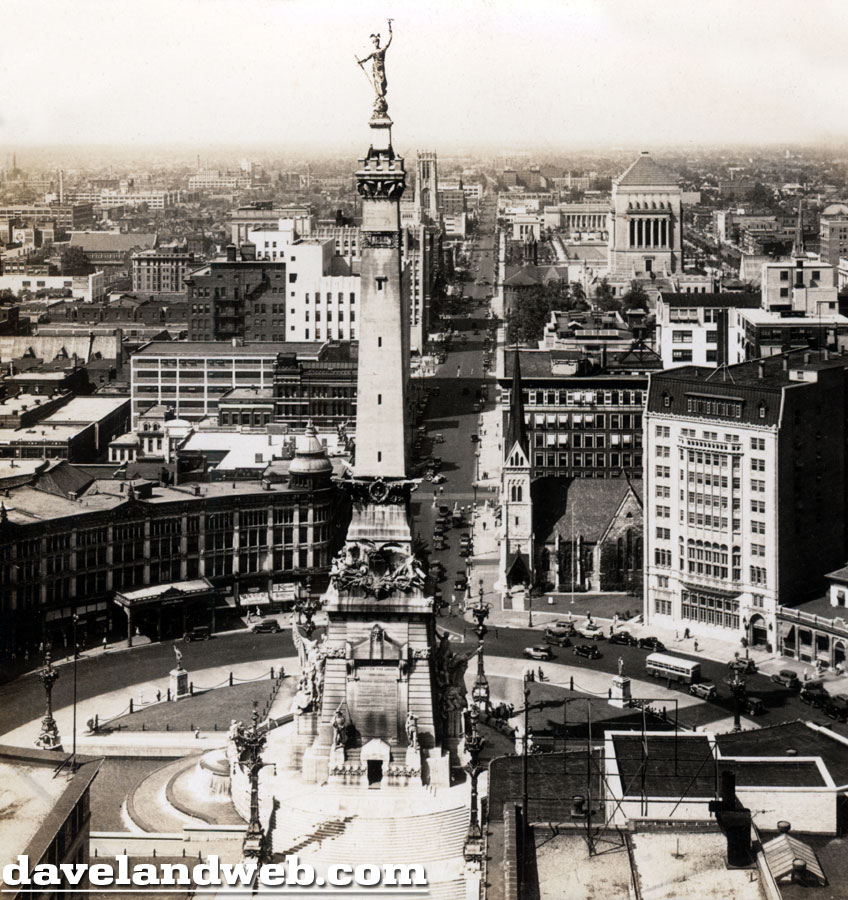 In between trips out to BFE to partake in our family reunion, I did my best to explore Indianapolis and put my camera to work. One of my favorite things about this progressive Midwest city is its downtown.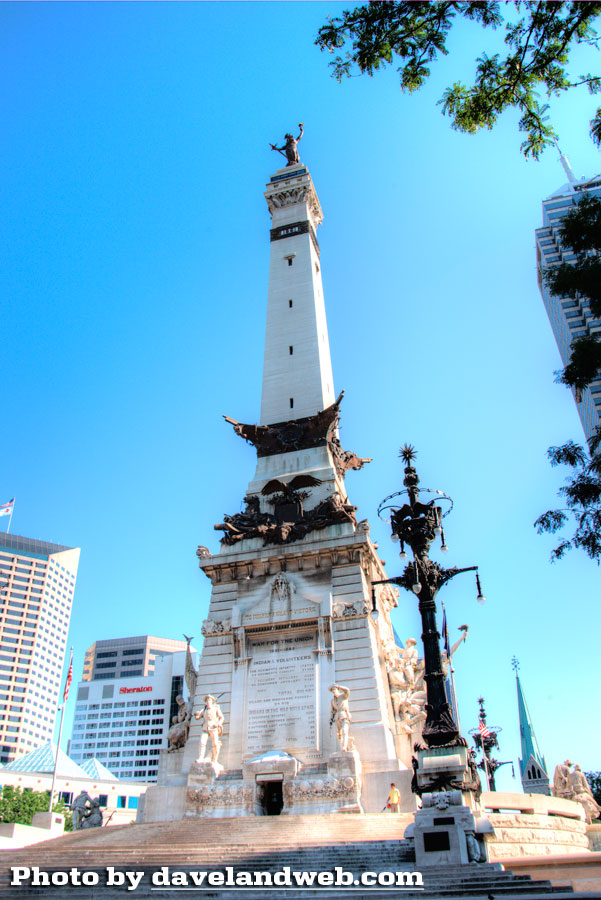 Any city that has an identifiable hub/center gets immediate thumbs up from me. Dubbed Monument Circle, vehicles and pedestrians coexist in the roundabout that contains The Indiana Soldiers' and Sailors' Monument at its center point. Completed in 1901, it stands an impressive 284' over the buildings that surround it.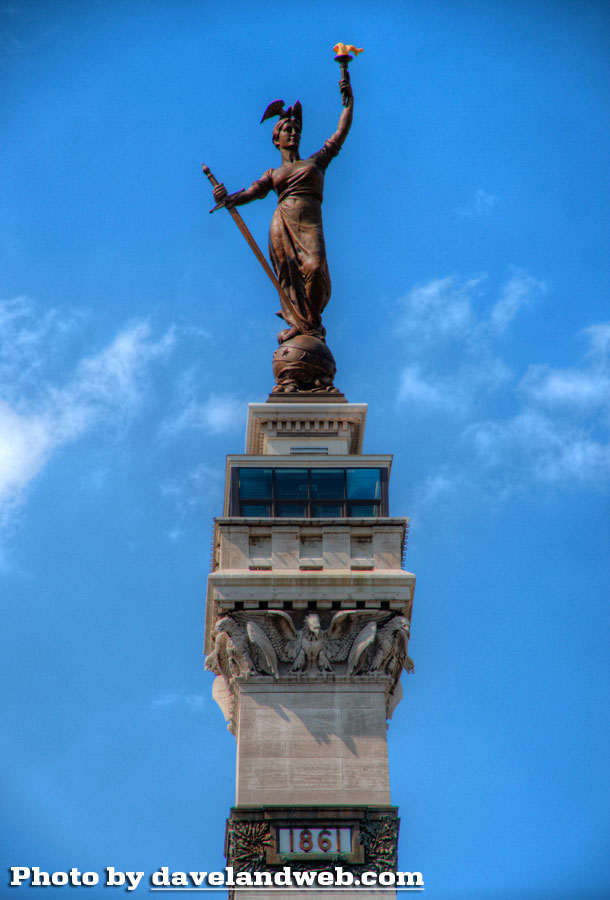 I love the sculpting on it; the contorted faces and stoic expressions just seem to leap out of the stone.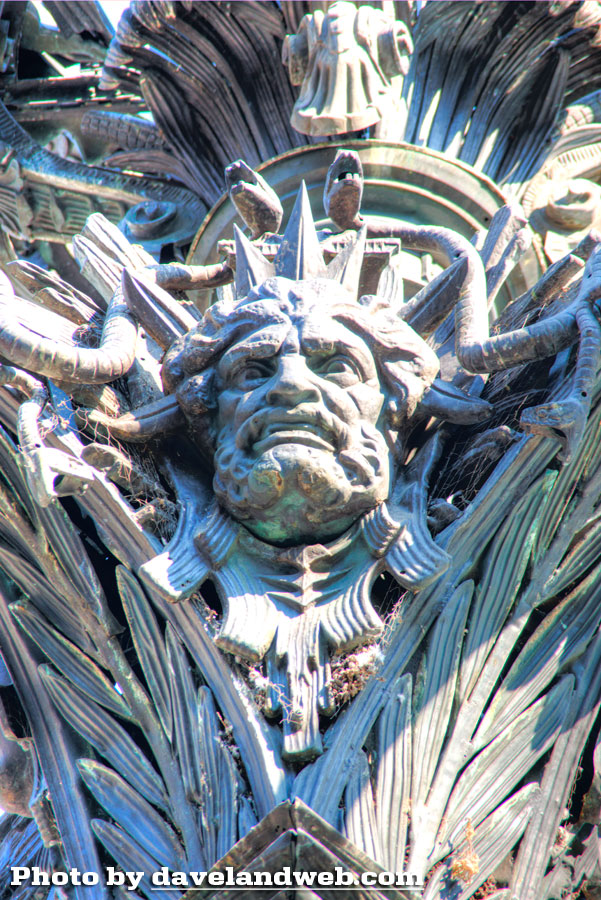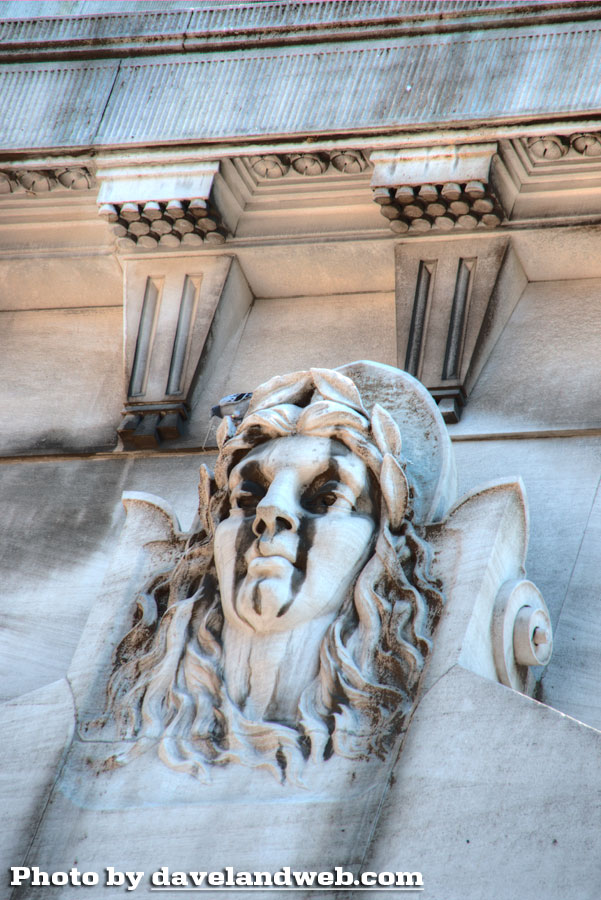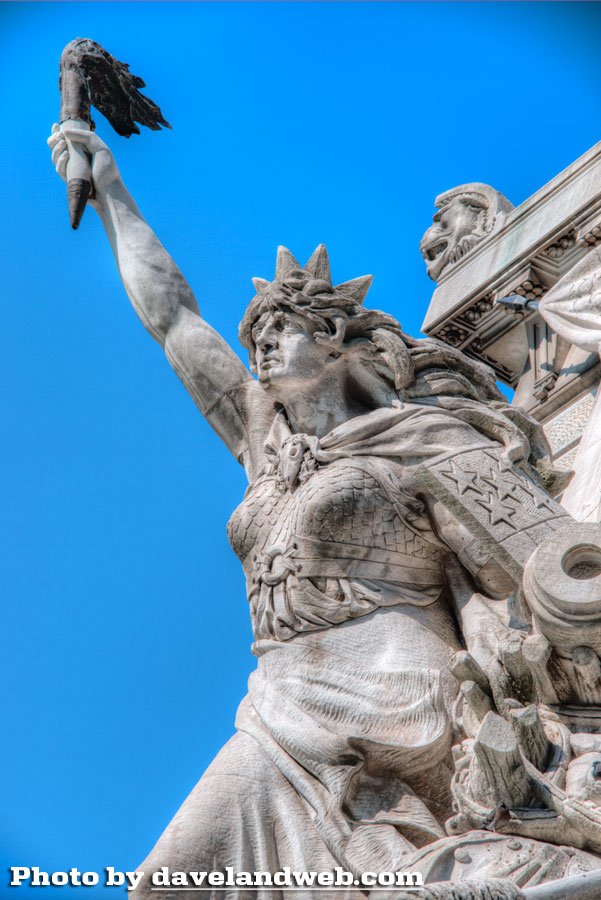 Amazingly enough, the sun was out until almost 10pm, allowing to me shoot for much longer than I normally can here on the coast. Here, the moon can be seen facing the monument:
Indianapolis really is a hidden gem, often overshadowed by the neighboring city of Chicago. It boasts more than enough high caliber theaters, great restaurants, classic architecture, nightclubs, and fascinating museums to enjoy.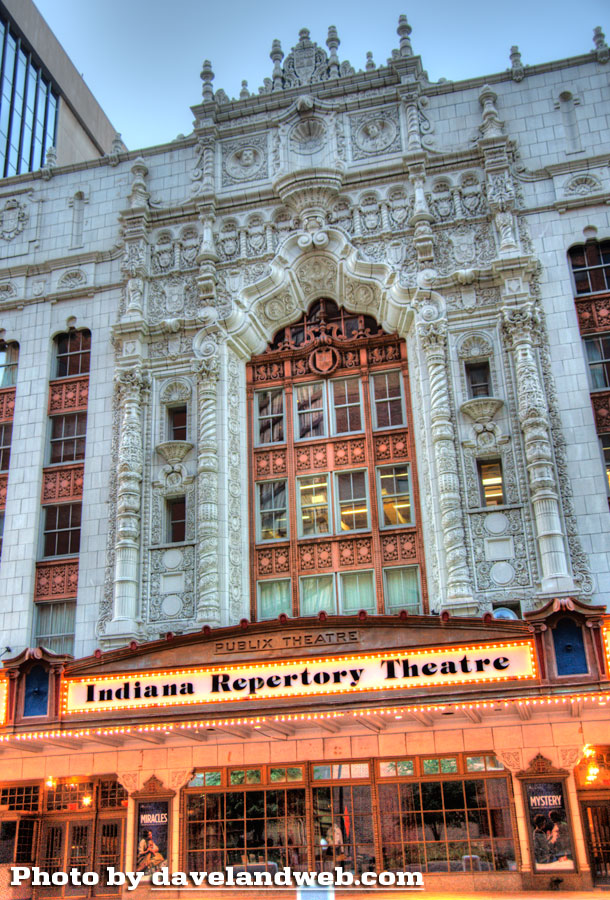 If you enjoy a good steak, then St. Elmo's is a must.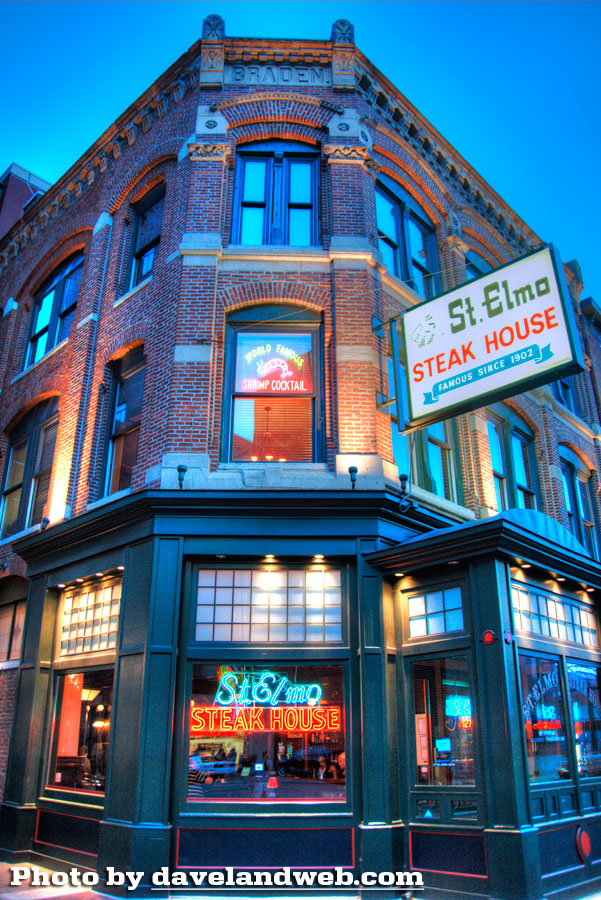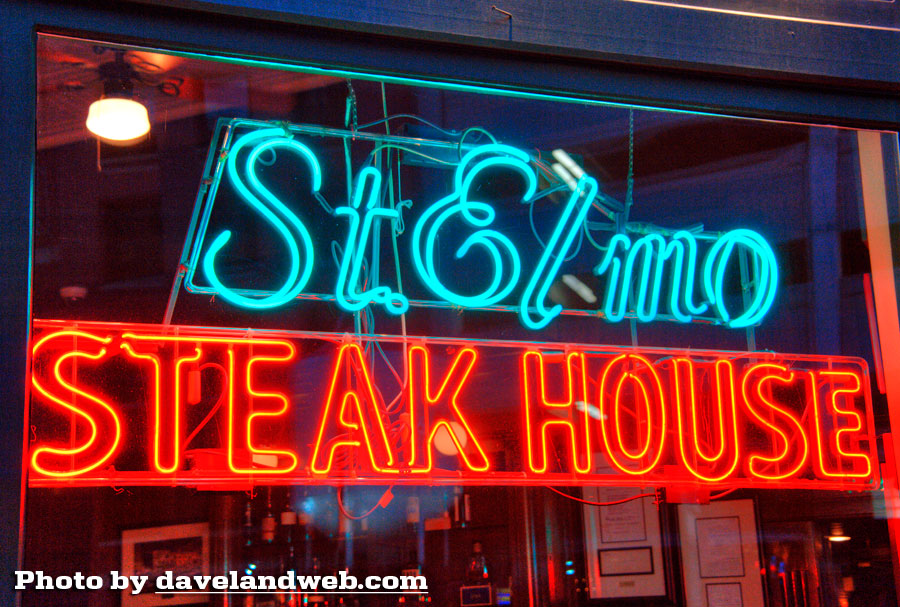 The former Union Station enjoyed a brief flurry of activity in the late 1980's when it was converted to a mall, but as of late, it is mainly used for office space and event rentals.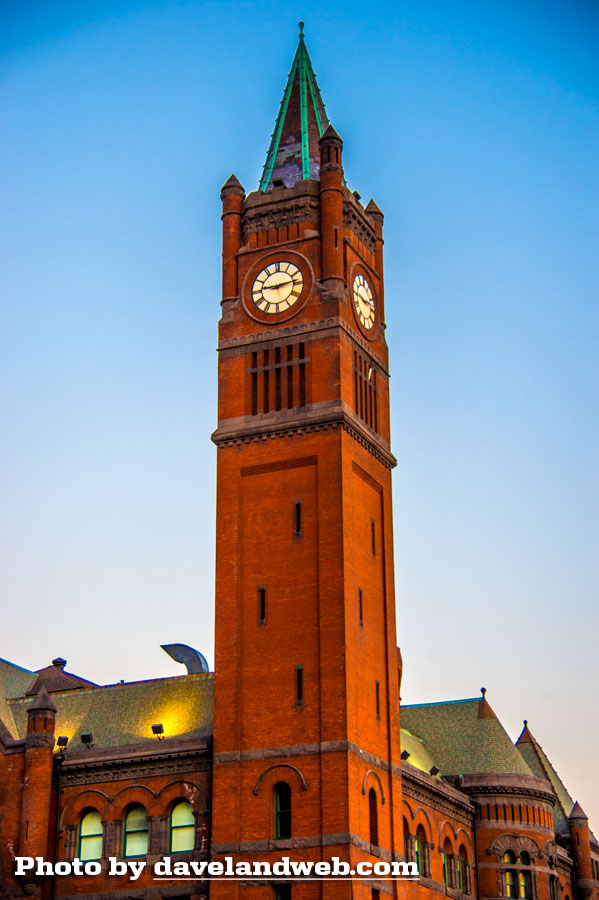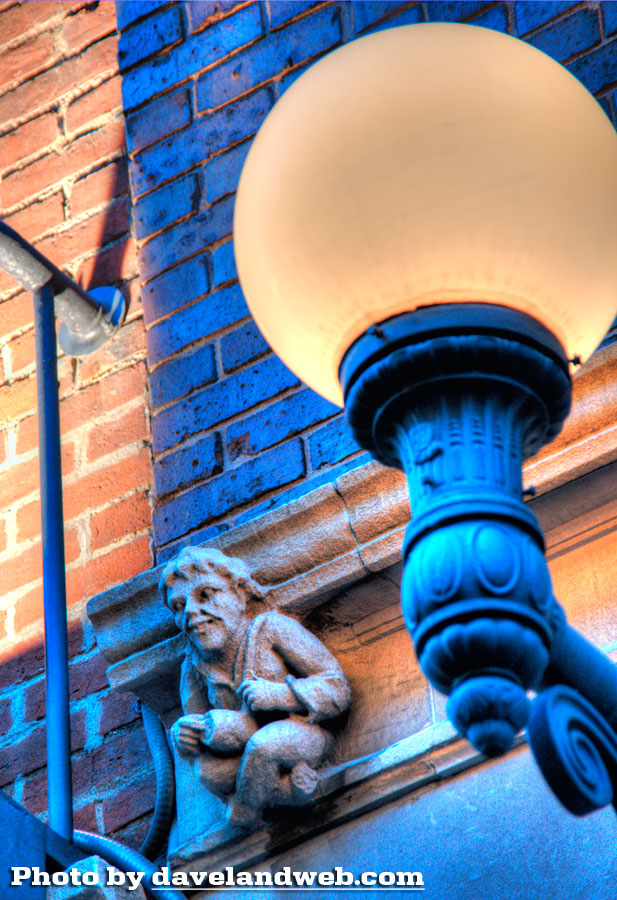 The Vogue Nightclub in the neighboring community of Broad Ripple: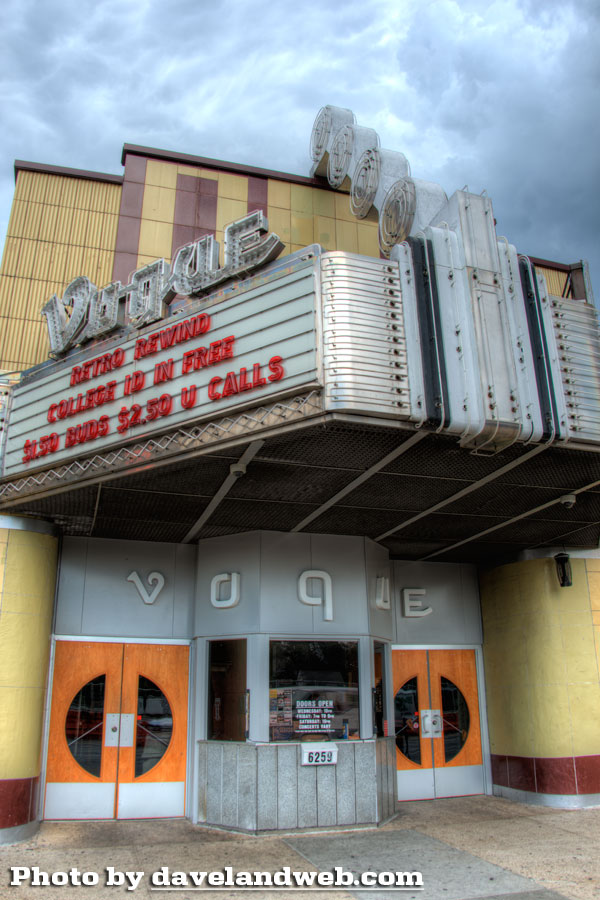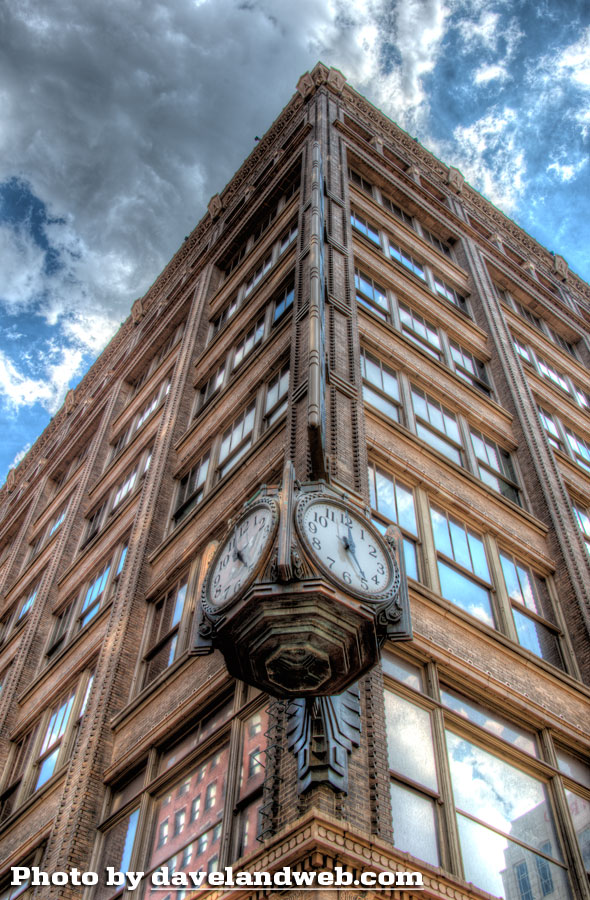 The Indiana Historical Society Museum is located on the scenic canals that flow through the downtown area:
The Depew Memorial Fountain, with its playful statuary surrounding it, has always been a favorite. Created in 1919, it is located in an area called University Park.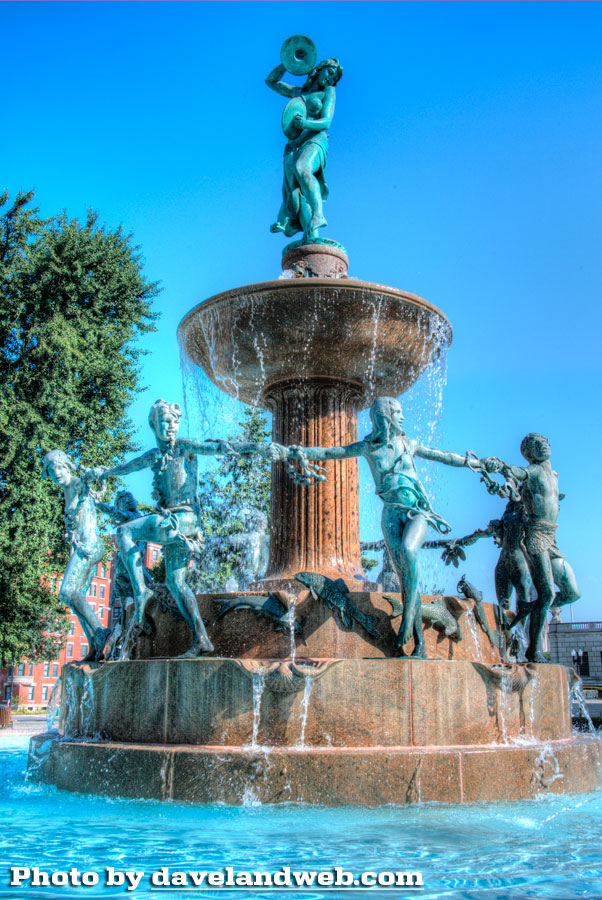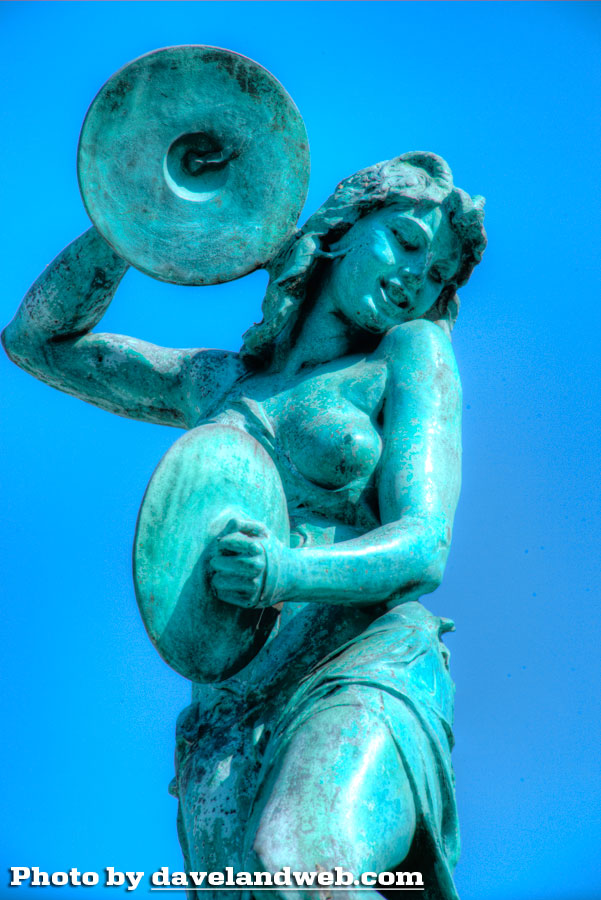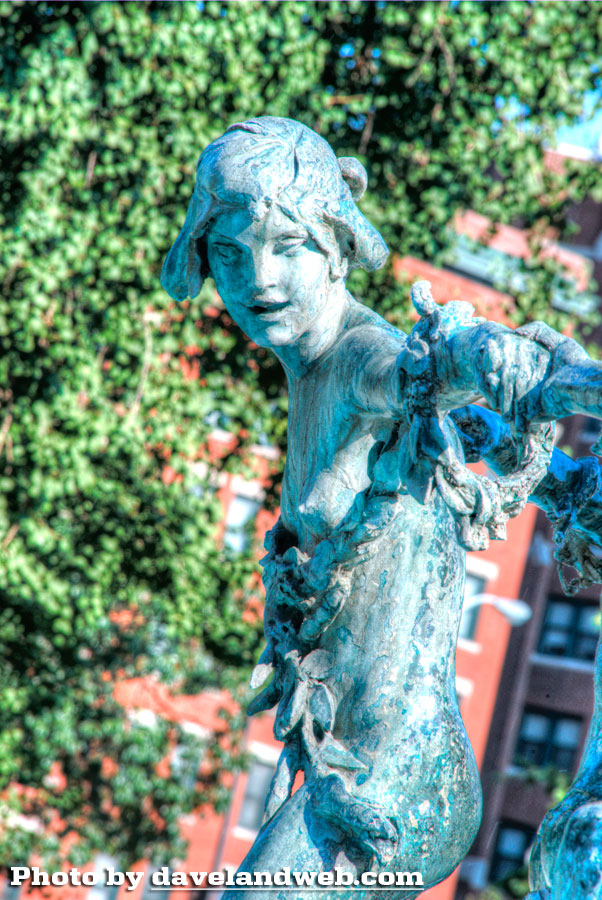 Besides the typical things that would attract visitors, Indiana also has its low-key side, which is what makes it so appealing to me. The people are sincere and friendly, and there are plenty of rural areas nearby that make it easy to forget the typical stresses that so many of us get caught up in during our day-to-day dealings. Best of all, where else could you have your fortune told for only $10?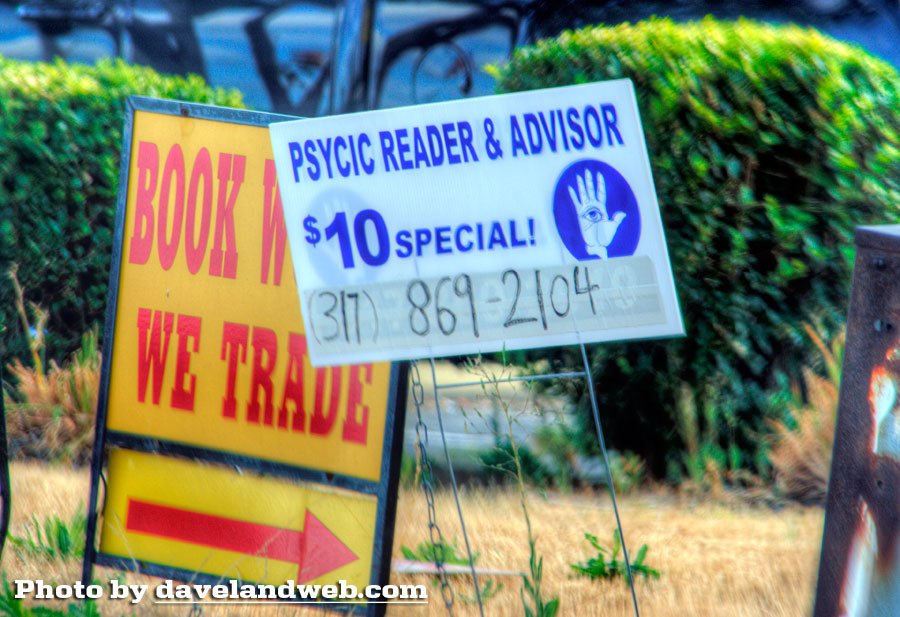 See more vintage and current Indianapolis photos on my
Indianapolis web page.