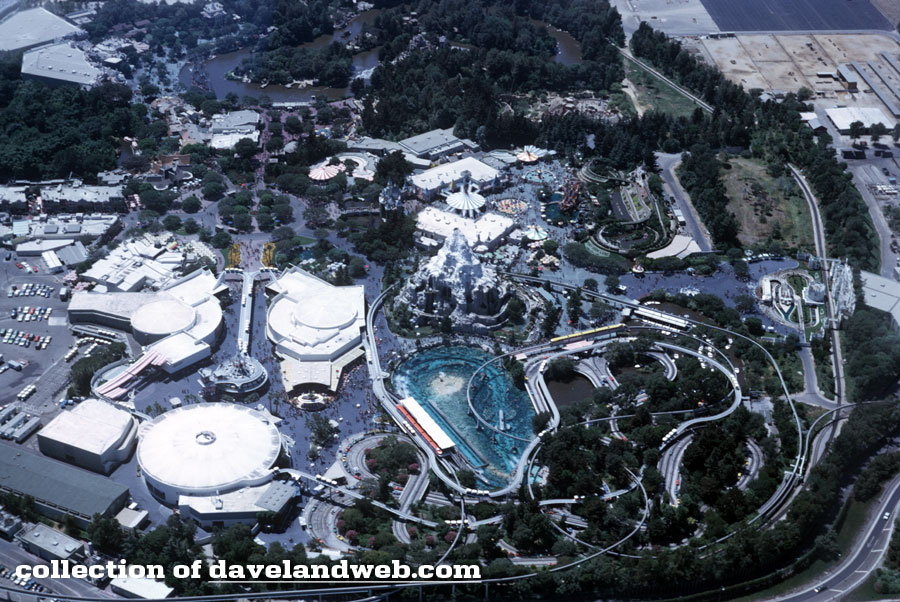 I love aerial shots of Disneyland; they give a fantastic overview of the park all at once. In this August 1971 shots, there are a few things that stand out to me.
First, it's wonderful to see the Chicken of the Sea Pirate Ship still around. What a lovely and lively spot to be in Fantasyland, especially with the Skull Rock Cove area.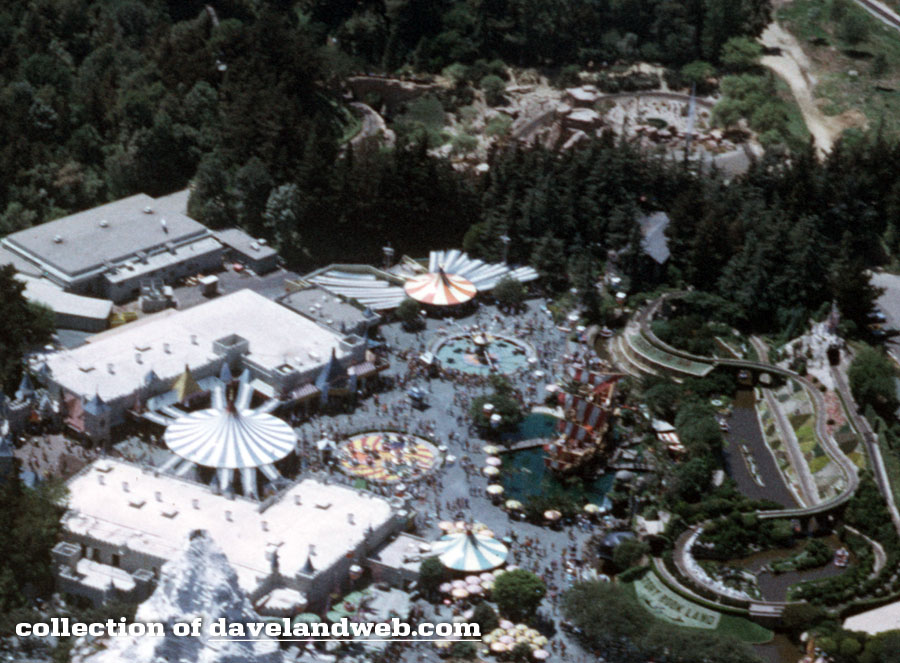 Over in Tomorrowland, Space Mountain is still years away. Underneath those canopies is the Tomorrowland Stage.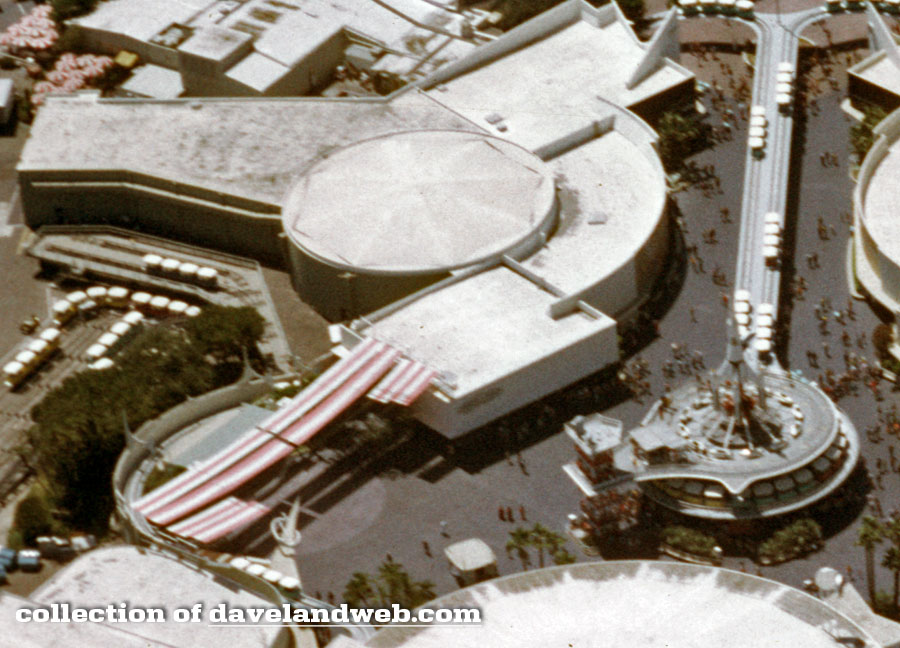 In this August 1972 shot, you can just barely see it on the left-hand side.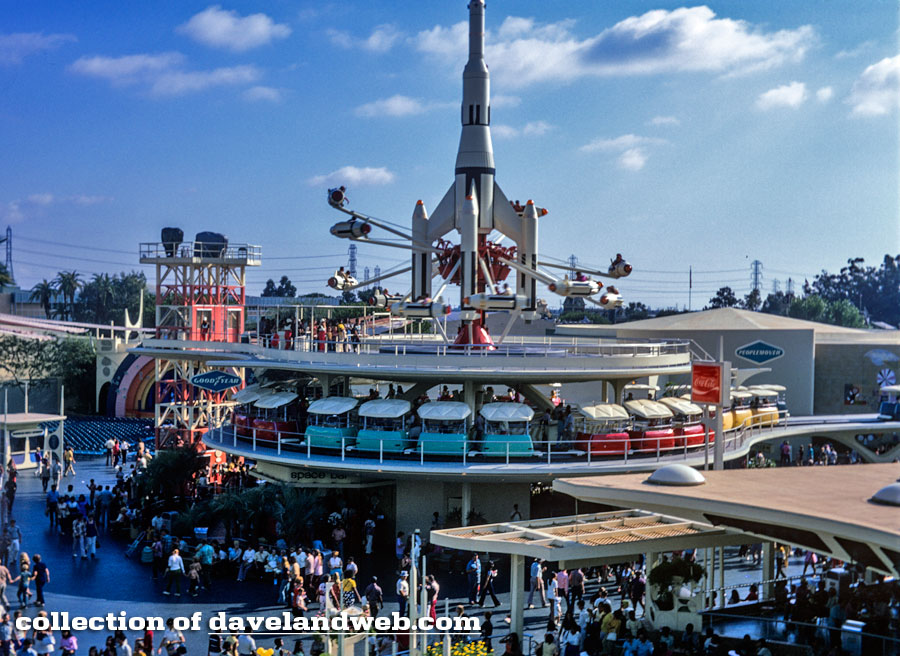 Zooming in for a closer peak. Check out those rainbow colors! The design is reminiscent of the Hollywood Bowl.
This undated construction shot also shows the Tomorrowland Stage. With the Tomorrowland Terrace in existence, the need for this additional stage was somewhat of a waste of space. I doubt that it is missed.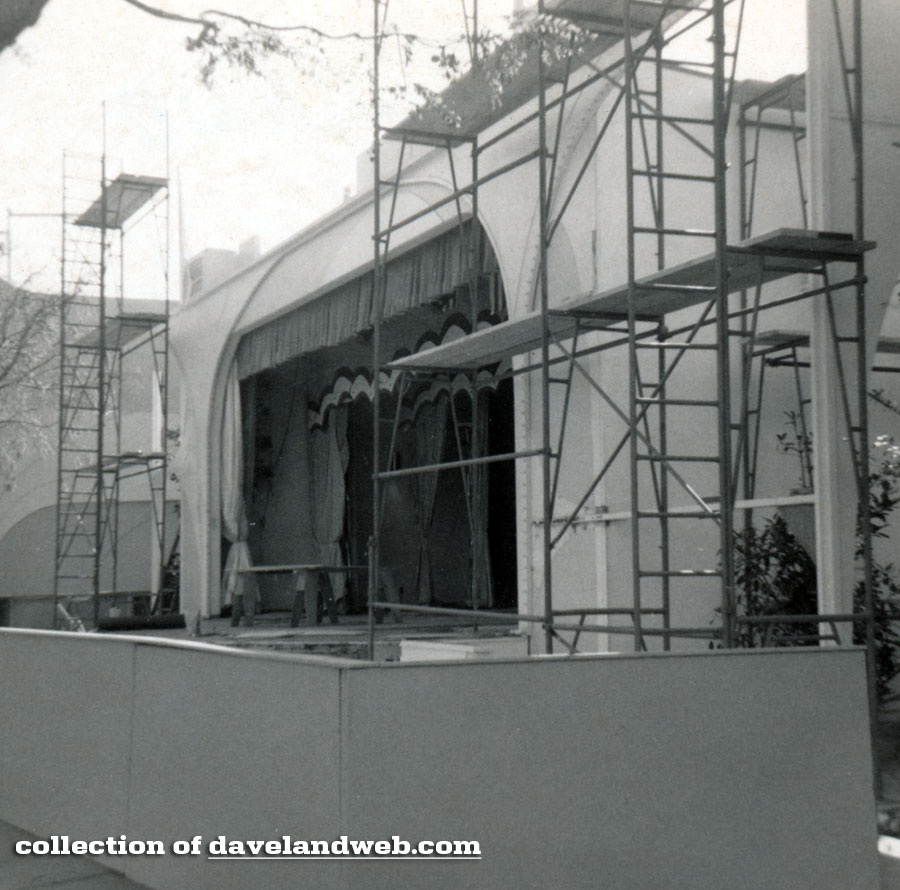 See more vintage Disneyland aerial photos photos on my
Aerial web page.