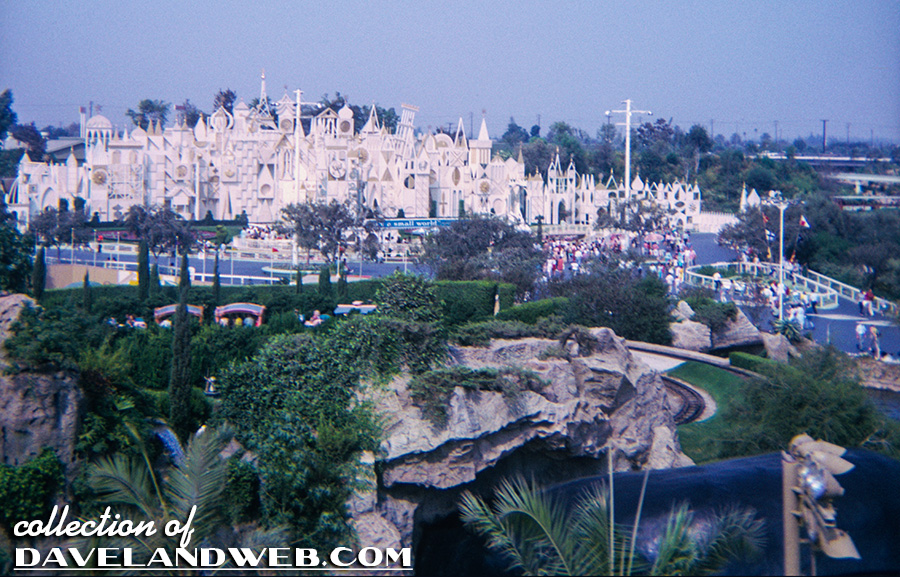 Our square Skyway bucket is taking us into Fantasyland now, as can be witnessed from this view of Small World from above, with the top of Monstro and Casey Junior visible as well. While we're at Small World, let's zoom in for a few other views (mercifully without the song playing in the background):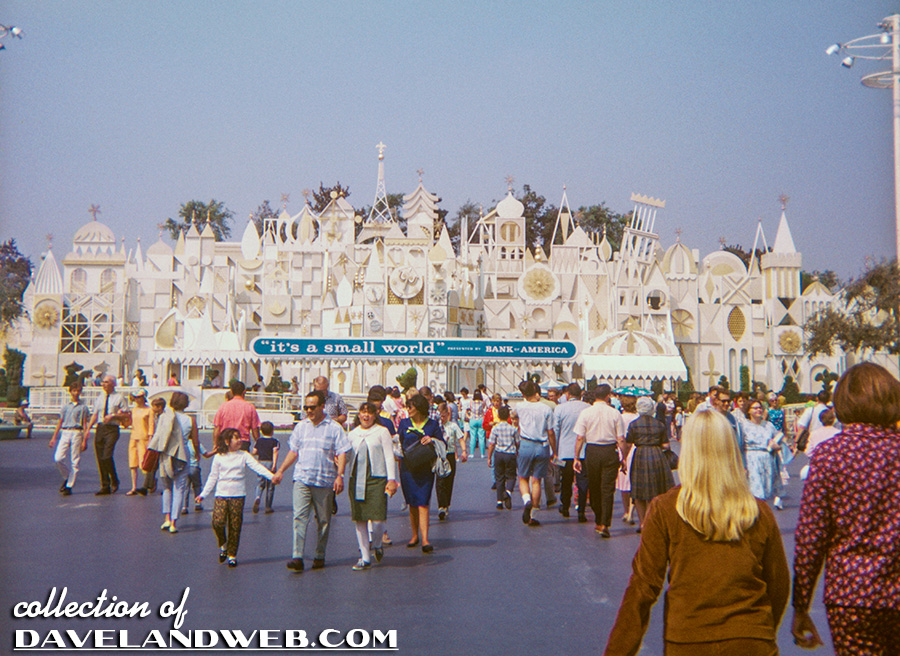 The classic clock in action: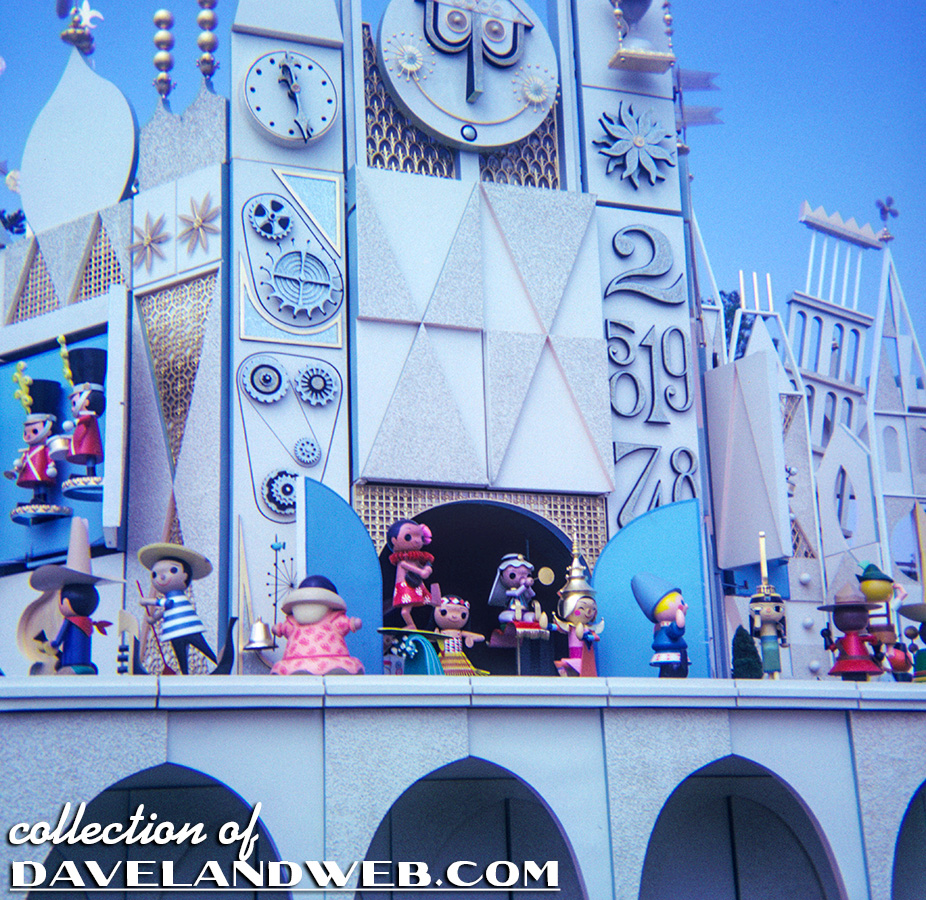 Looks like the boats are floating just fine...have Turkey Legs & Churros invaded the park yet? The Autopia Eagle is visible at top left.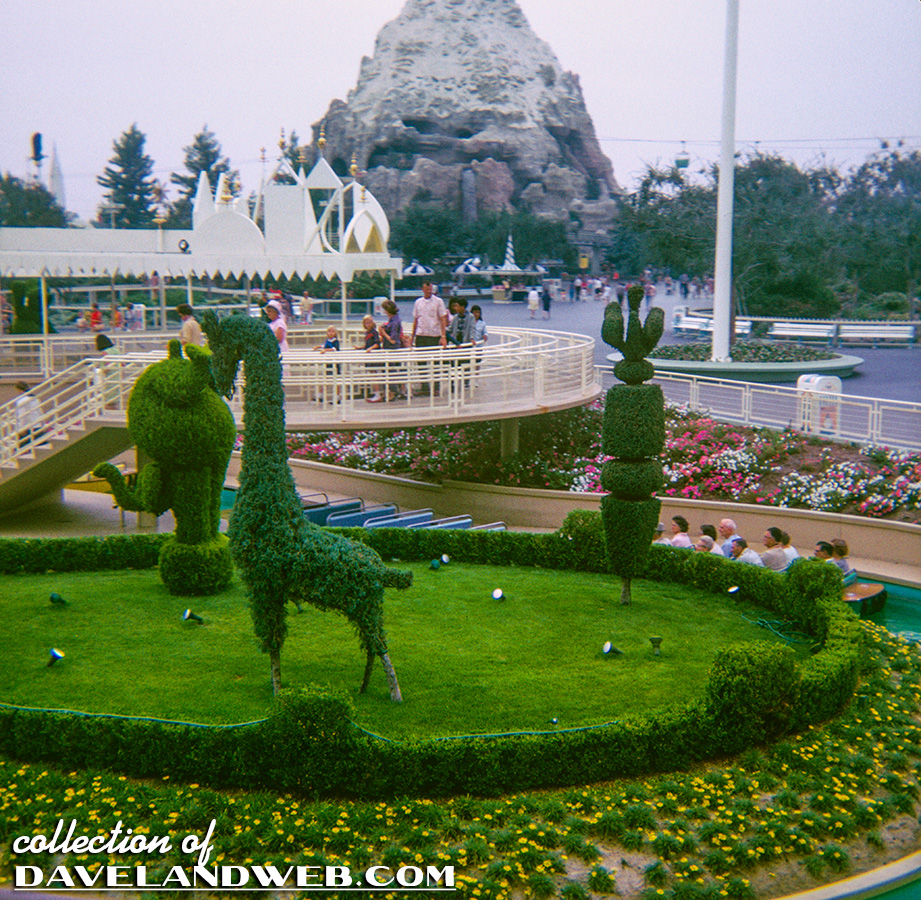 Here's a lovely shot of...grass and dirt. You don't see barren real estate like this at Disneyland anymore!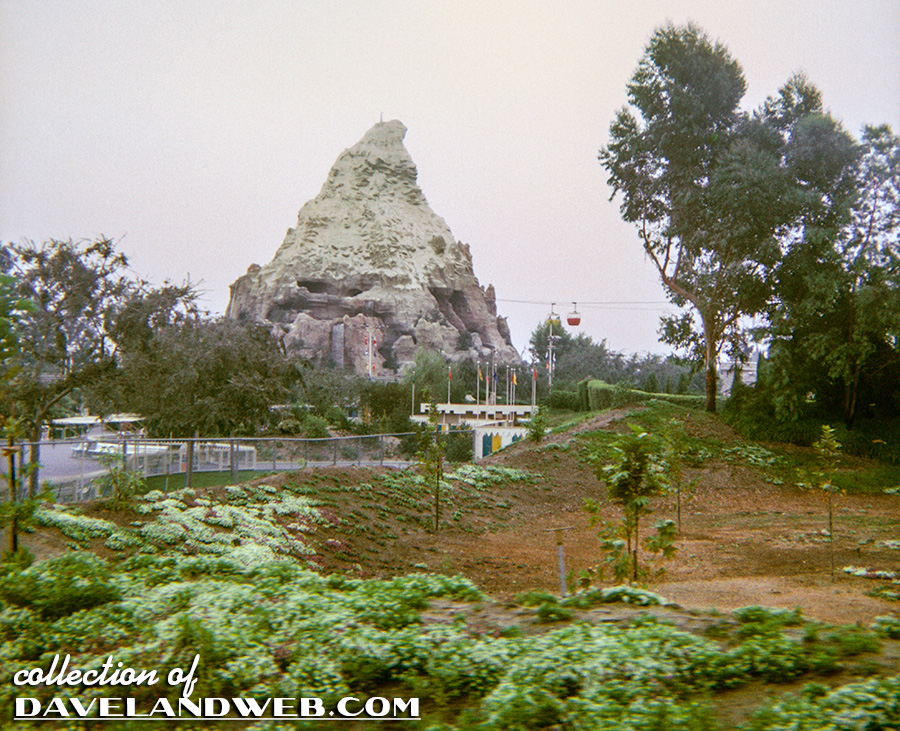 From the other side of our bucket, we can see the Alice Dark ride: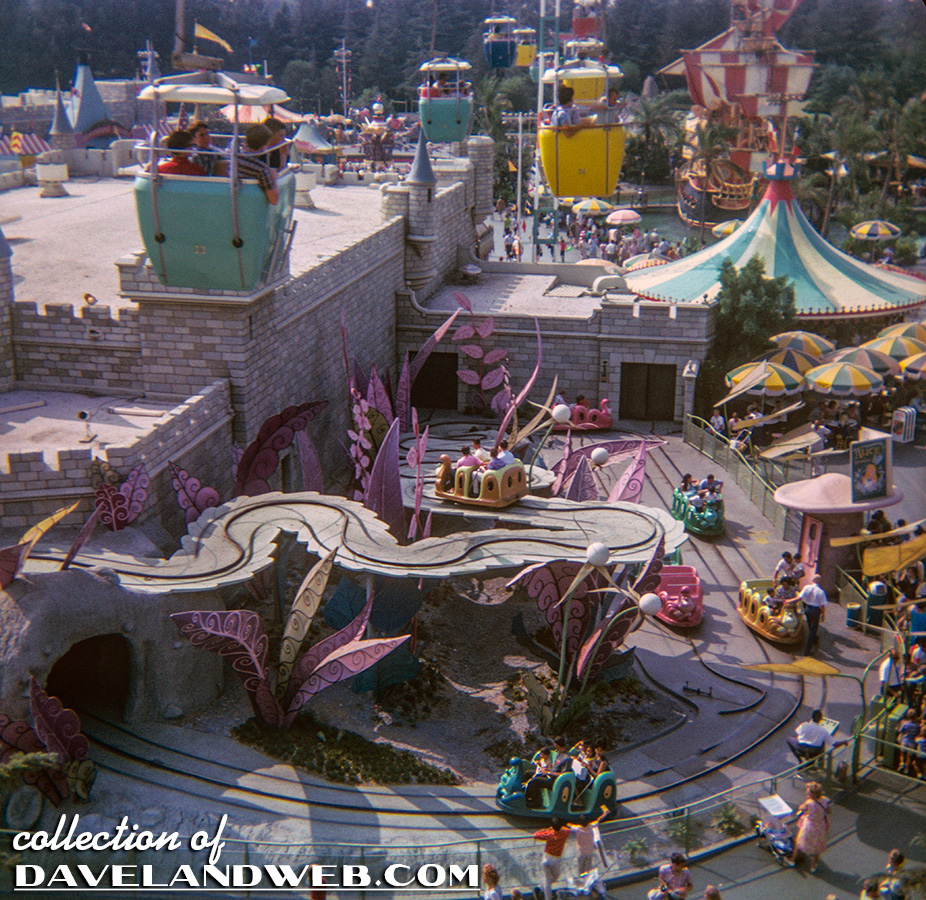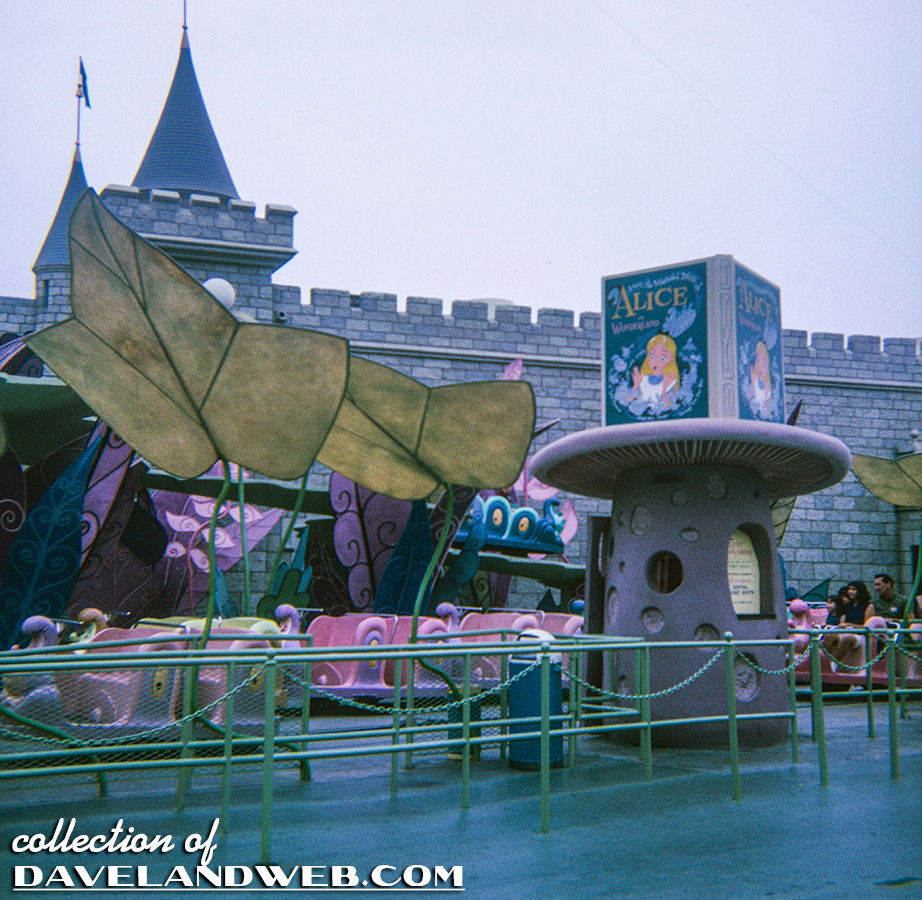 And here is Alice herself, greeting a few guests at the Front Entrance with the assistance of the White Rabbit and Mad Hatter: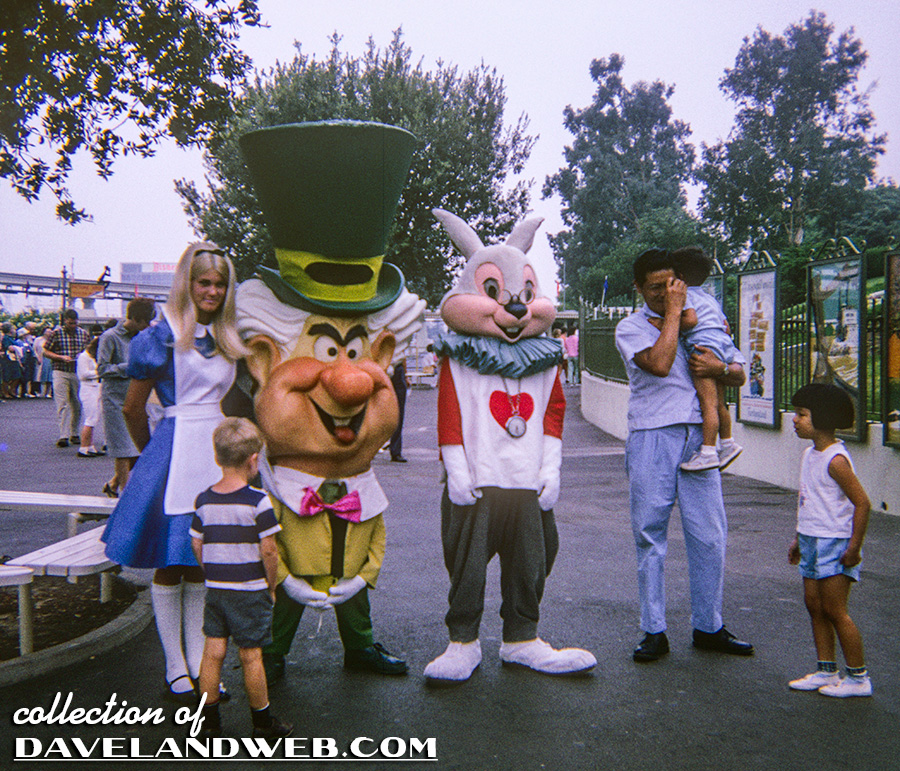 Tomorrow, we'll see even more Fantasyland, October 1966. See more vintage and current Fantasyland photos at
my website
.