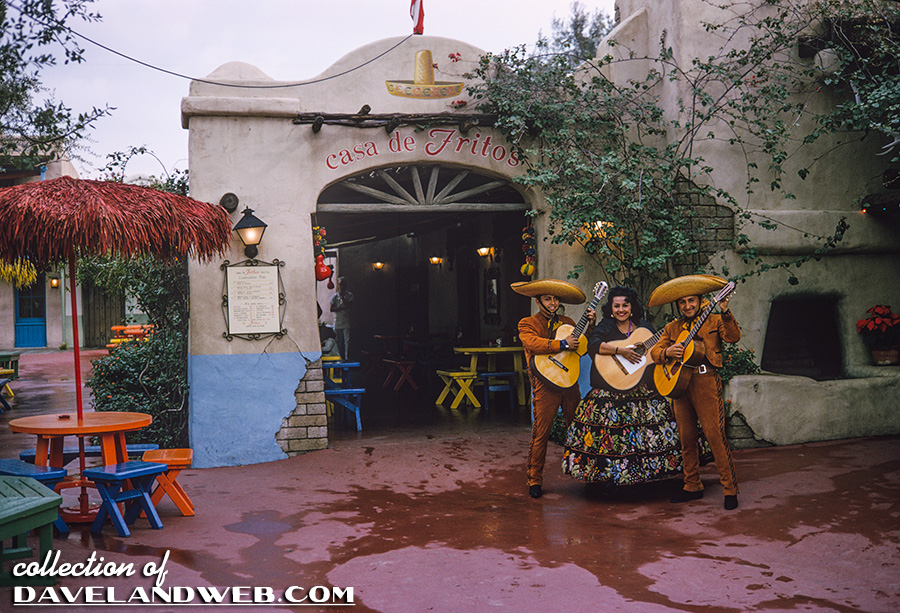 Casa de Fritos...one of the more famous eateries that once graced Disneyland. Originally located in the New Orleans Street section of Disneyland, it moved to this location in 1956 and was replaced by the Silver Banjo BBQ in its former location. I believe the musicians featured here are the Gonzalez Trio. I have also included a closeup of the menu on the wall.
And Georgie...in anticipation of your request, here's the closest I have to a current shot of the same location, which now features El Zocalo, one of my newly discovered restaurant faves at the park.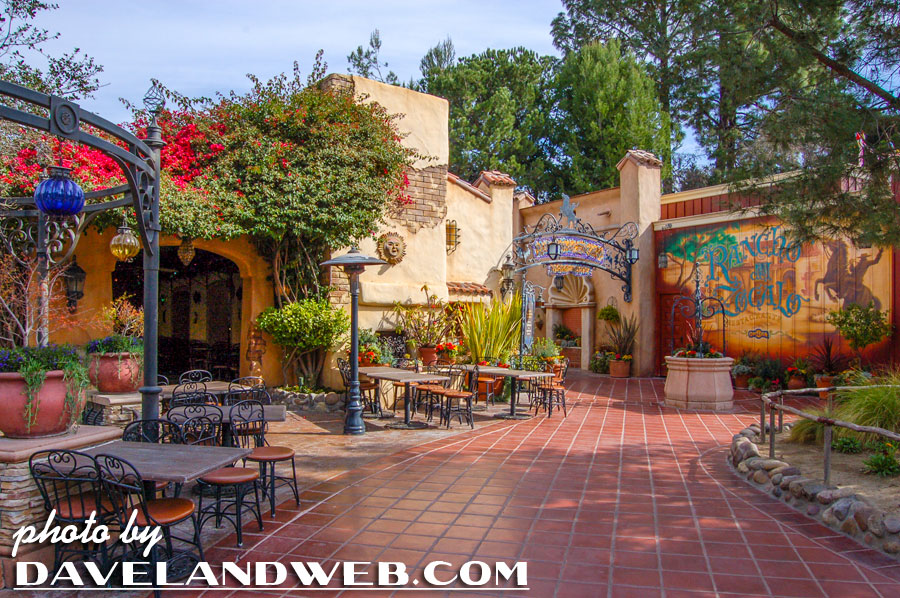 See more vintage and current Frontierland photos on my regular
website
.