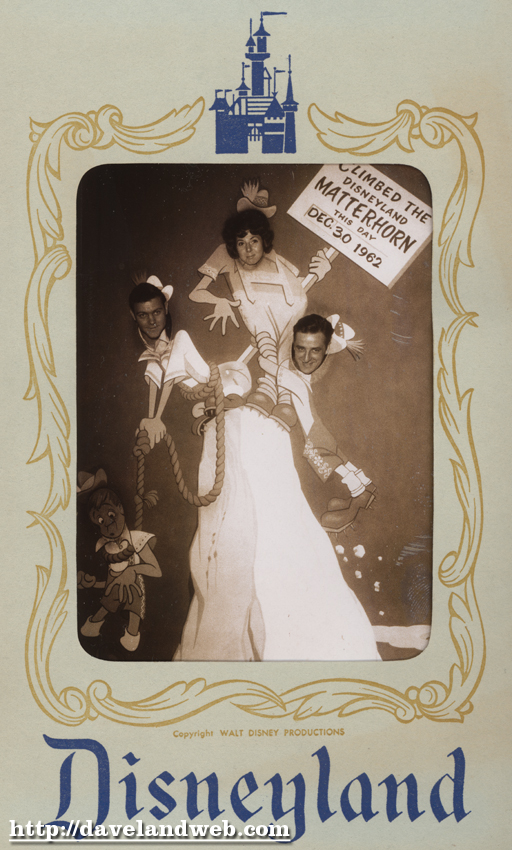 Here's a souvenir photo from December 30, 1962. As most of you know, I do love this kitsch element. Call me old fashioned, but I don't believe that every part of the park has to be whiz-bang-3D-in-your-face-technology to be a hit; old fashioned photo booths and crazy cutouts like this would still be popular. I am also including a closeup of the photo itself without the souvenir jacket.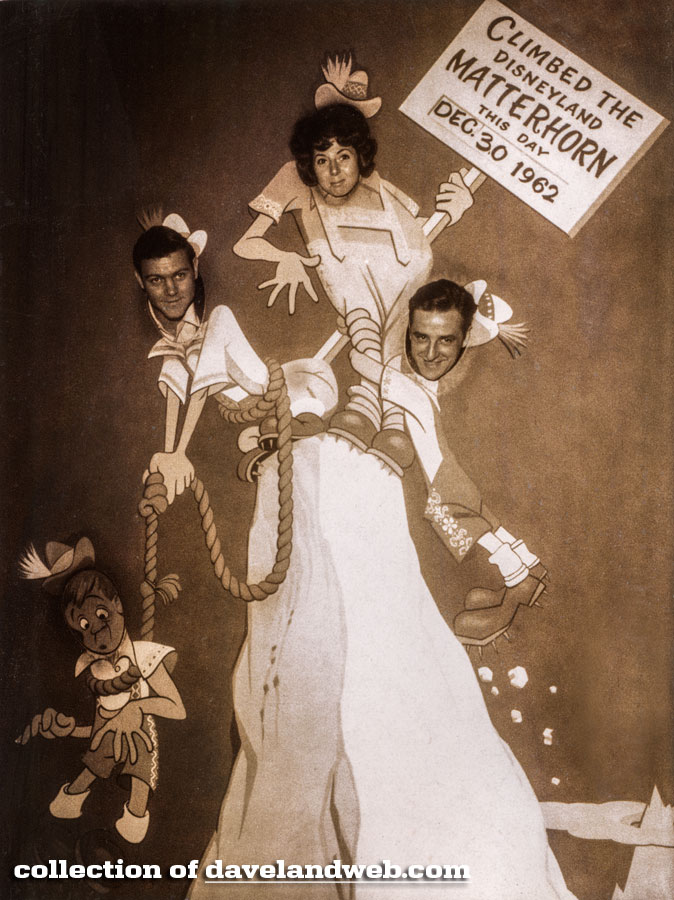 Here's a shot of the Matterhorn, 2 months earlier, in October 1962, featuring the Yacht Bar on the left and the Round Skyway buckets overhead.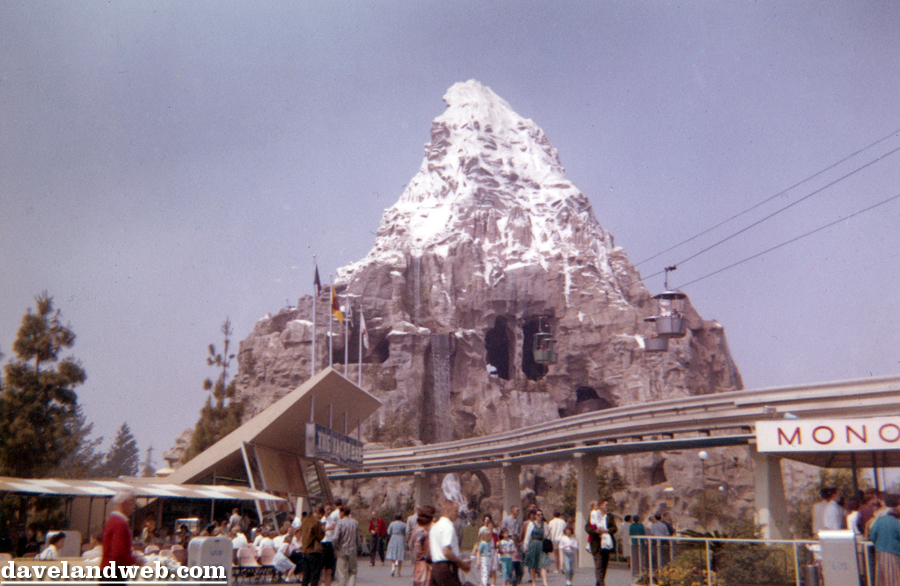 See more vintage and current Matterhorn photos at
my website
.