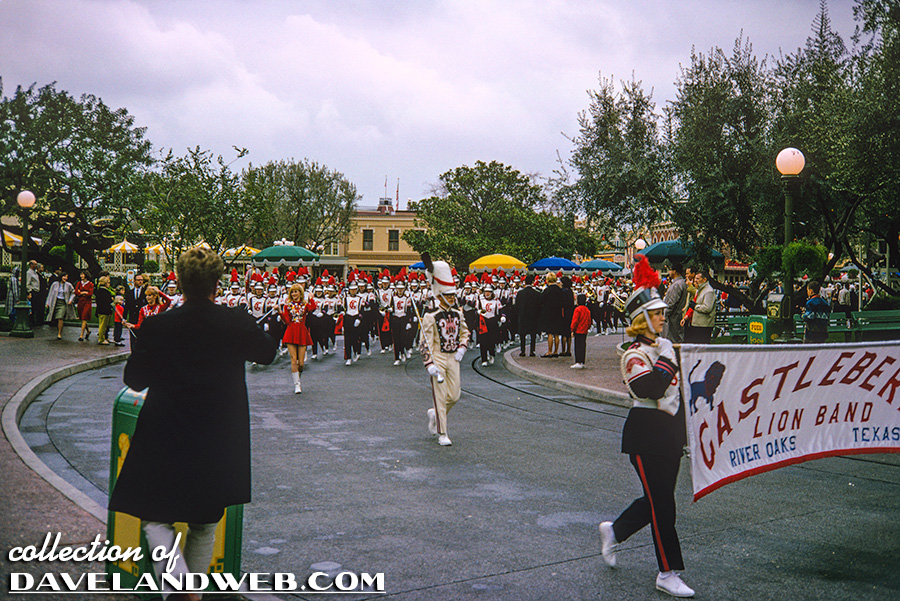 Here are three shots from Main Street showing High School Marching Bands, circa January 1966. I remember my High School Band marching down Main Street after the Tournament of Roses...what a thrill! But not quite as thrilling as having free reign in the park!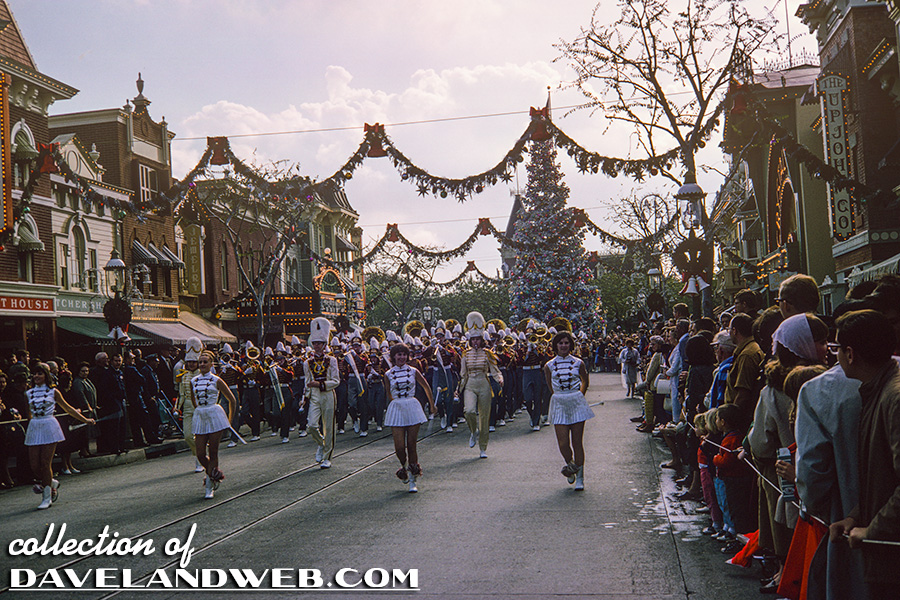 Just like this High School from Sidney, Nebraska, we altered our banner to tout the fact that we'd been in the Rose Parade.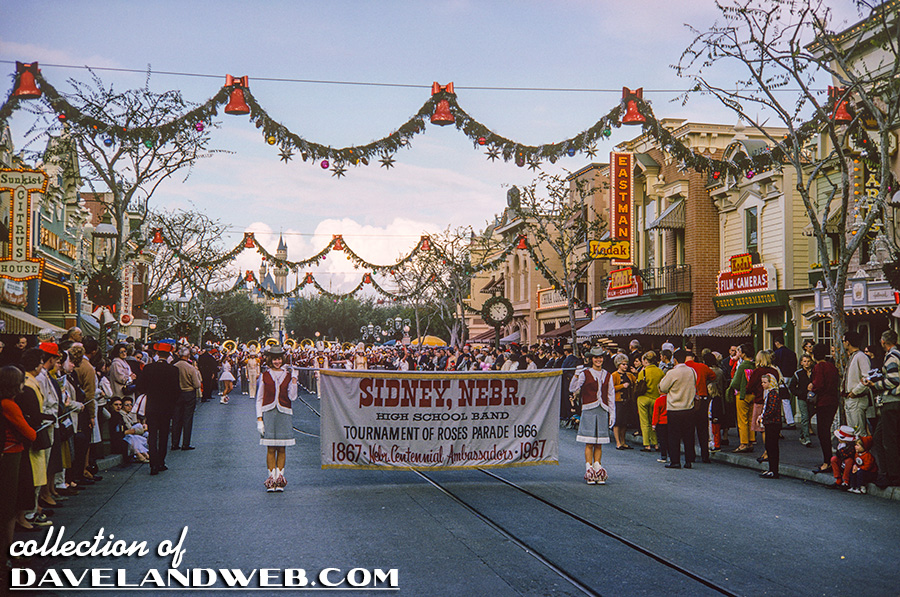 Kevin Kidney was gracious enough to put together a collage that shows the Global Van Truck as well as the location of the building for a photo that a reader submitted to me last week. Thanks a million Kevin!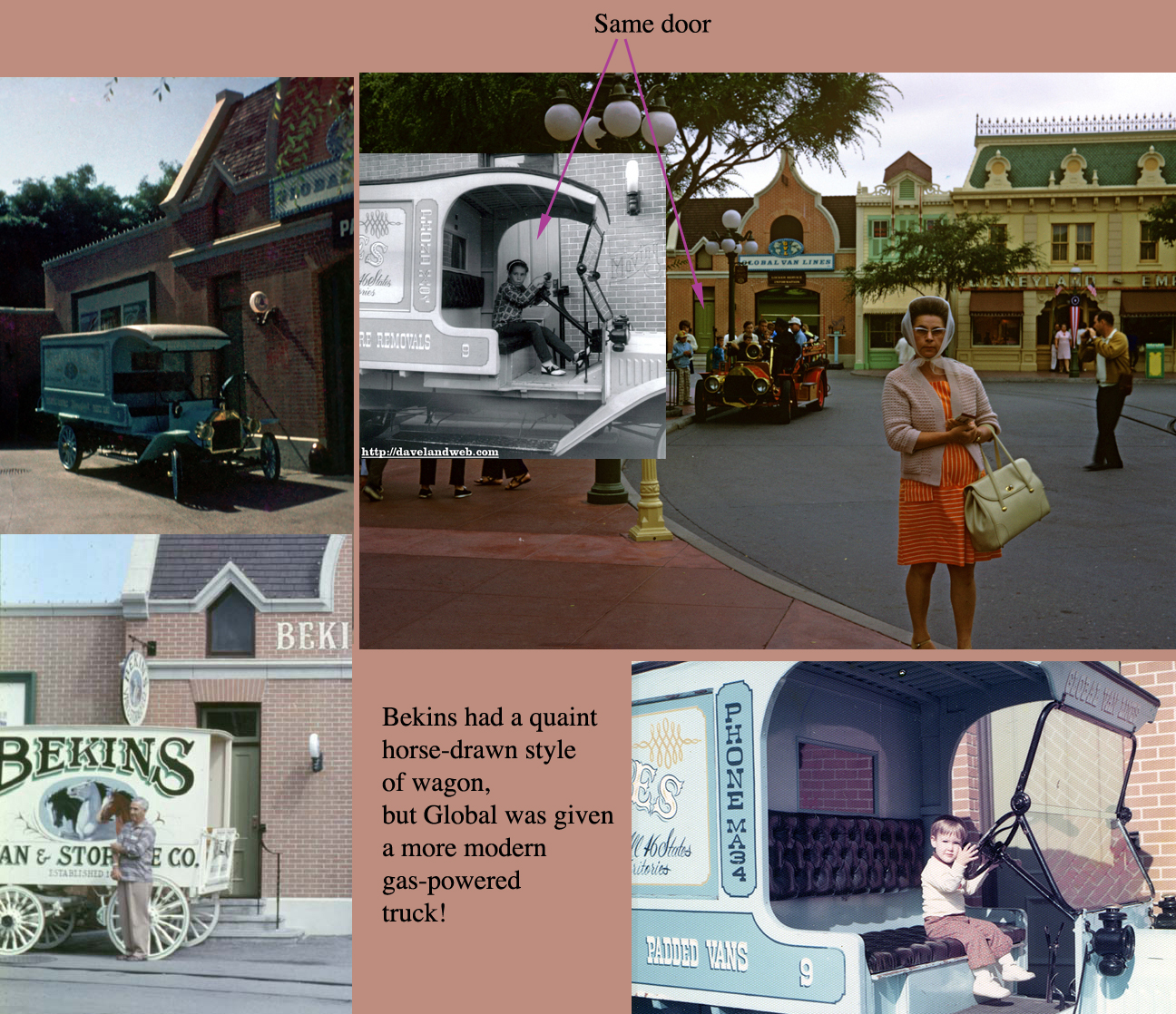 If you haven't checked out Kevin's new blog, you should:
http://miehana.blogspot.com/
. See more vintage and current Main Street photos on my regular
website
.