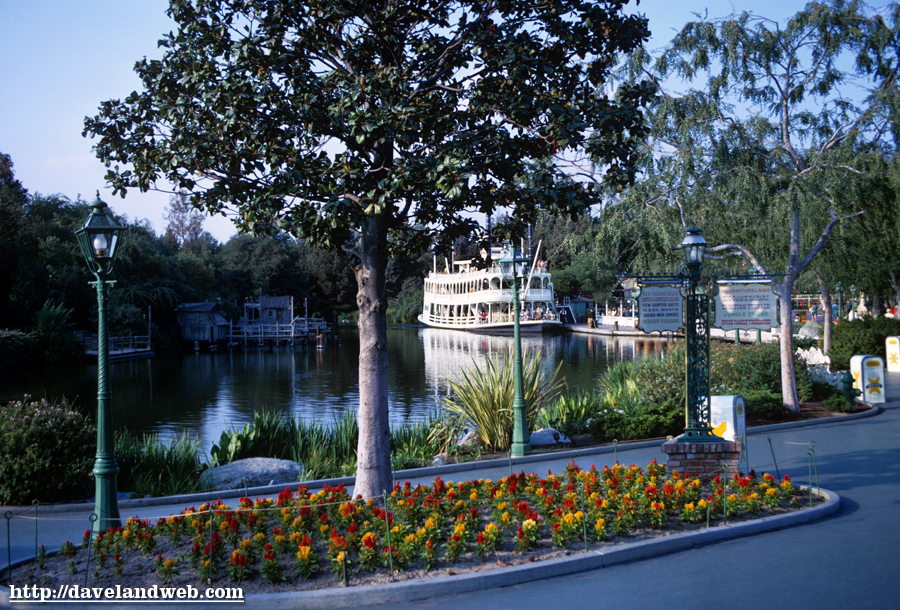 The final shots from the October 1968 batch, starting with this empty view of Frontierland and the Rivers of America. The flowers nicely reflect the color pallette of Fall. Naturally, I have enclosed a closeup of the signage: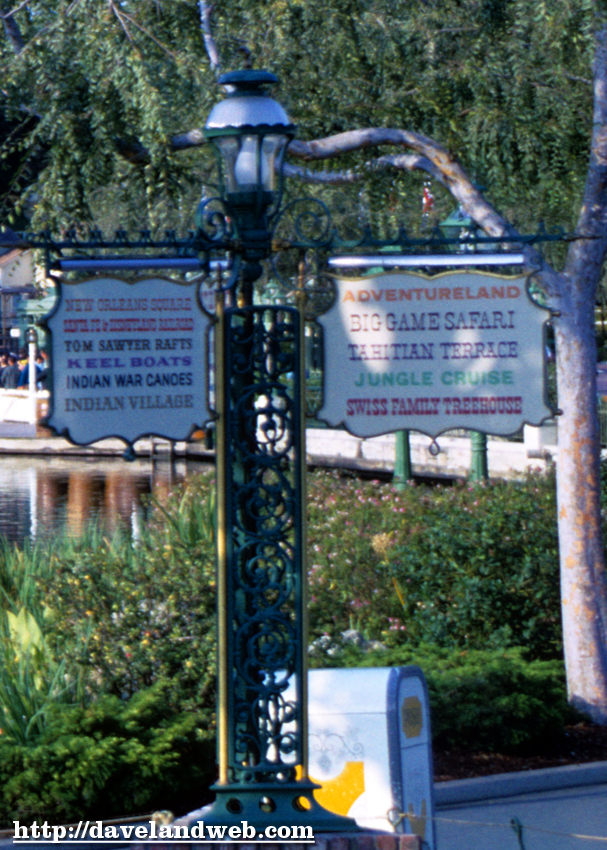 This very stylish and mod girl is getting her sketch done in what appears to be New Orleans Square: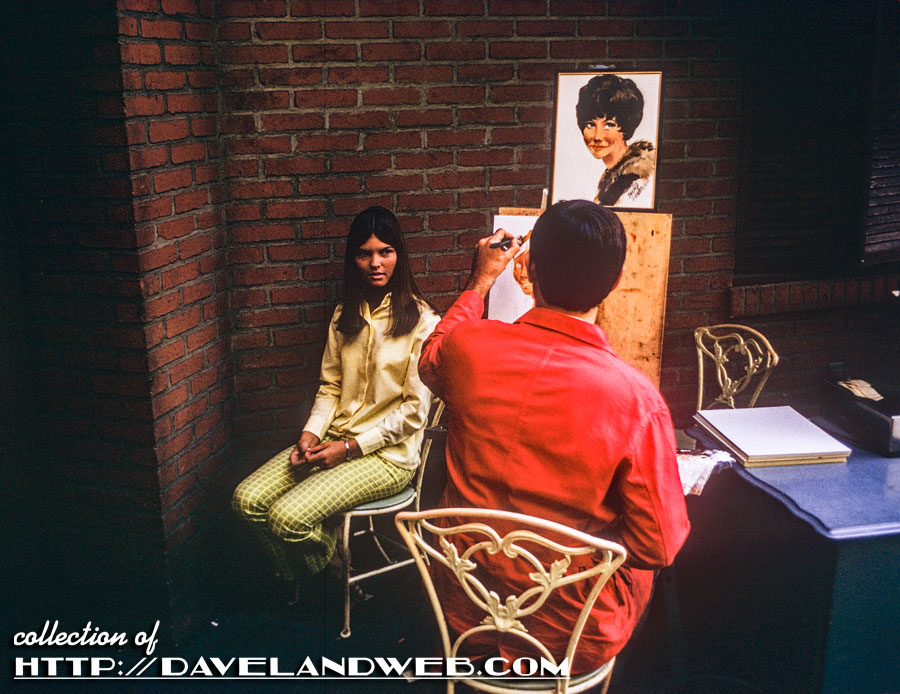 Last one for this batch shows Central Plaza...put me down for a frozen chocolate banana, please!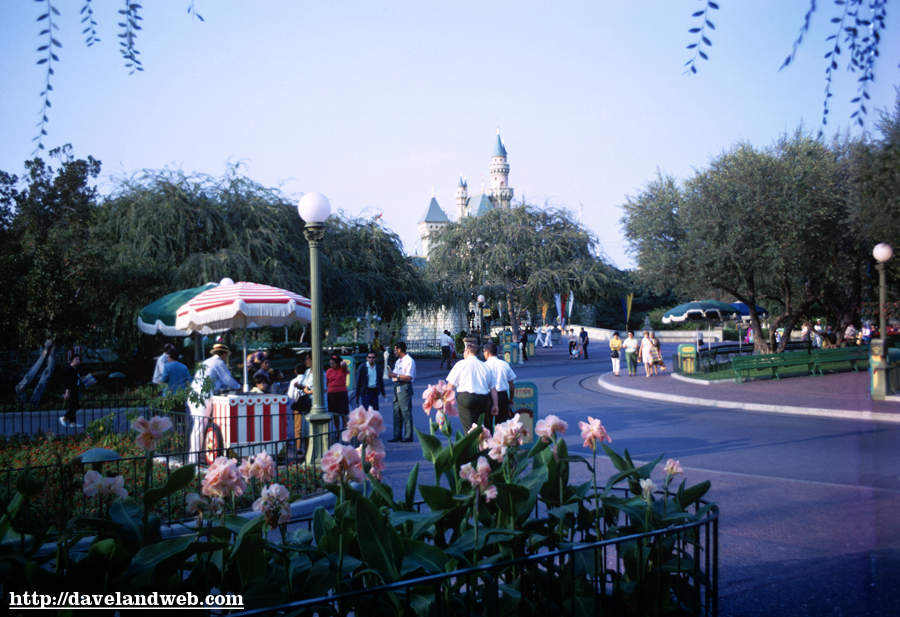 Yetserday's big news was the release of info that The House of the Future is coming back. Only one site that I saw mentioned a location, stating that the Carousel of Progress first floor was to be the location. I am hoping this is just a case of bad reporting (wouldn't surprise me from this particular site) and that a house is actually going to be built instead. Reading the AP report leads me to believe that a house IS actually going to be built: "The 5,000-square-foot home, scheduled to open in May, will look like a suburban tract home outside. But inside it will feature hardware, software and touch-screen systems that could simplify everyday living." Here's an image from October 1962 of the legendary original House of the Future: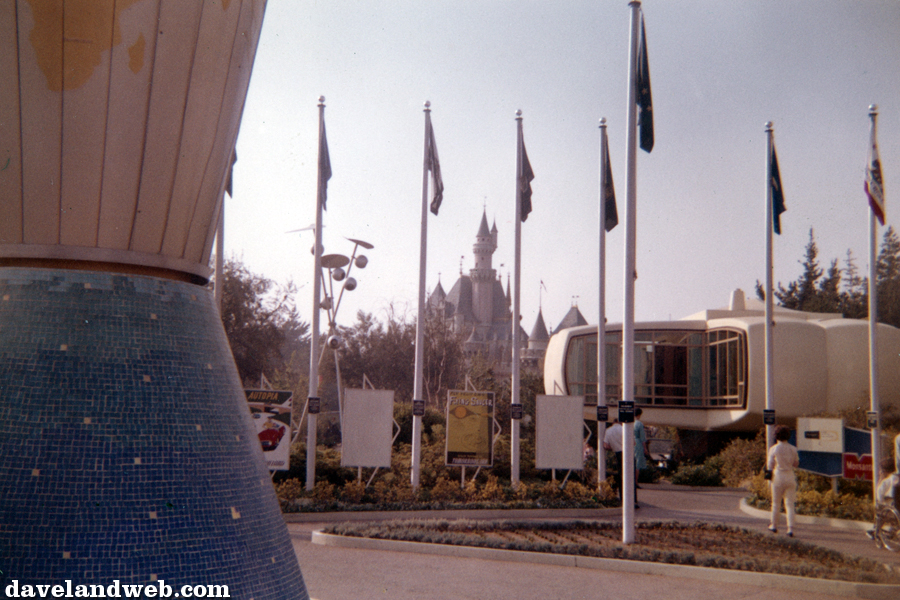 And of course, Happy Valentine's Day! See more vintage Disneyland House of the Future photos at
my website
.