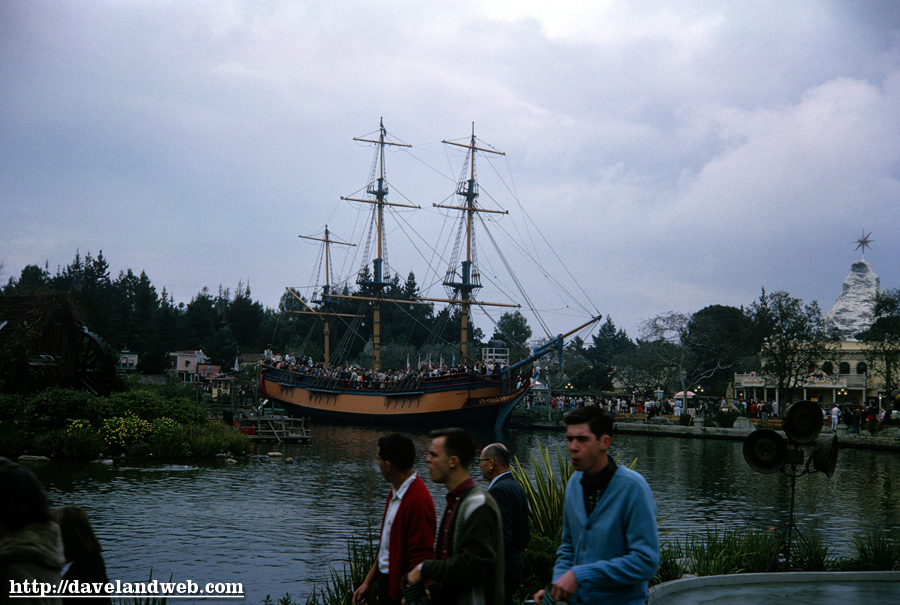 Here are the final 2 shots from my January 1966 set. In view #1, the Columbia is about to leave the dock for another trip around the Rivers of America. In the background, the huge Christmas Star is visible atop the Matterhorn. Are you digging the fashion of these 3 cardigan-clad lads? Shot #2 is my favorite ROA transportation: the Mark Twain. There must have been a threat of rain this day, as the lady in the lower right is still wearing her plastic hairbonnet. I remember when my mother and every other respectable housewife who went to the Beauty Parlour would wear those to protect their hairdos from the elements.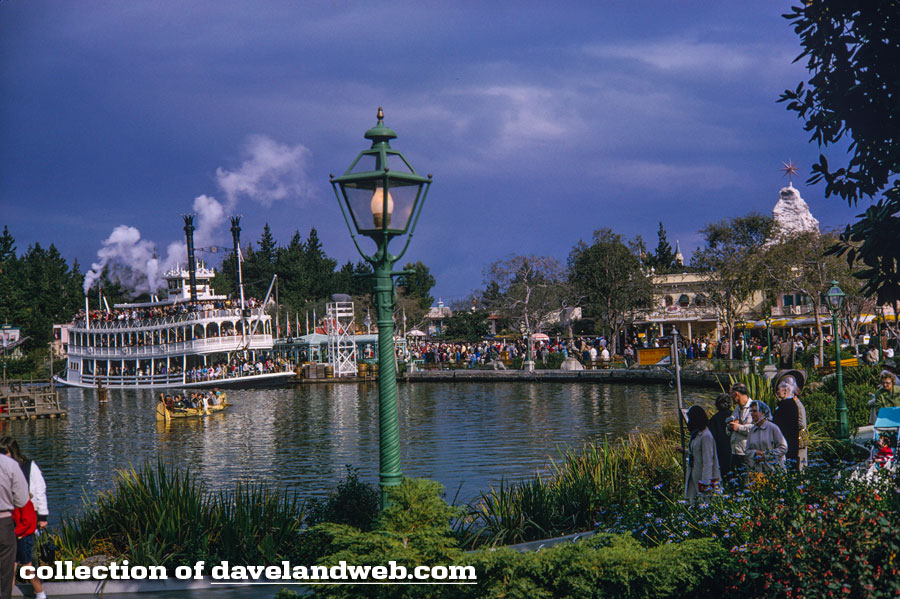 This shot is unrelated, but thought I'd throw it in just because...I love the nonchalant look on this guest's face as he is serenaded by the Keystone Kops in this June 1965 shot.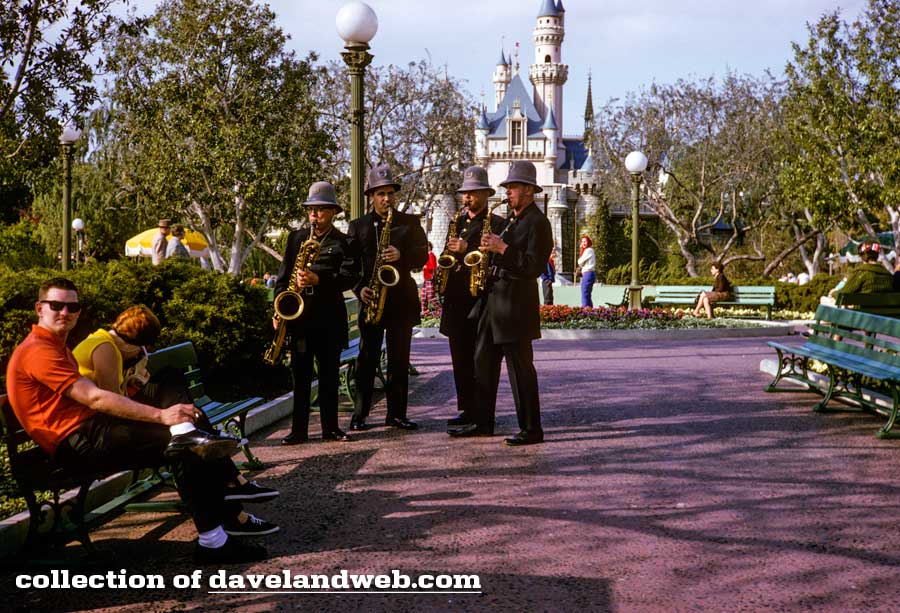 See more vintage and current Disneyland photos on my regular
website
.