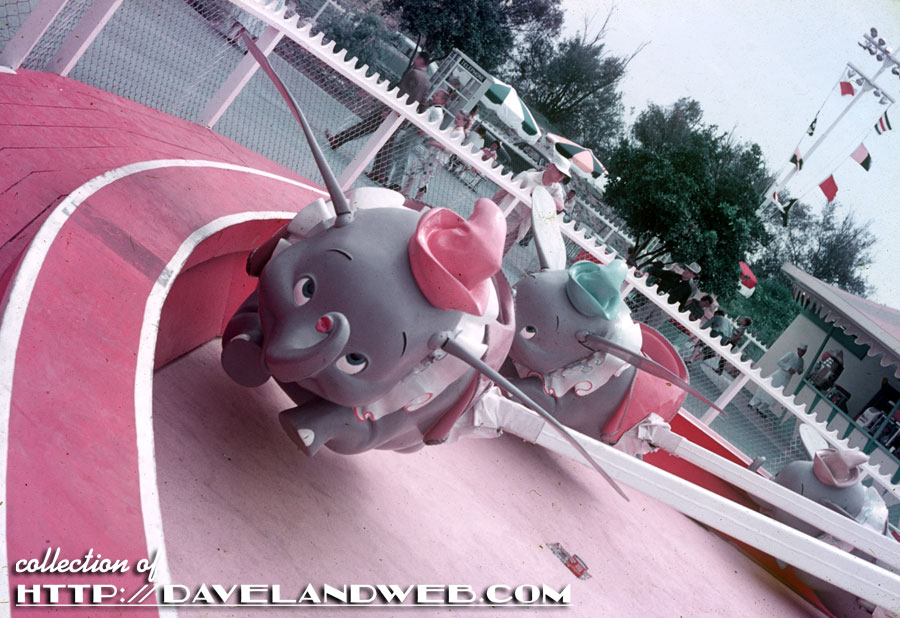 This 1955 image of the Dumbo Flying Elephants attraction at Disneyland caught my attention for a number of reasons. The most obvious one is that it captures the mechanism that allowed Dumbo's ears to flap while the attraction was in motion. Apparently it was problematic, and guests today will see that the ear is now part of the overall mold rather than a separate piece.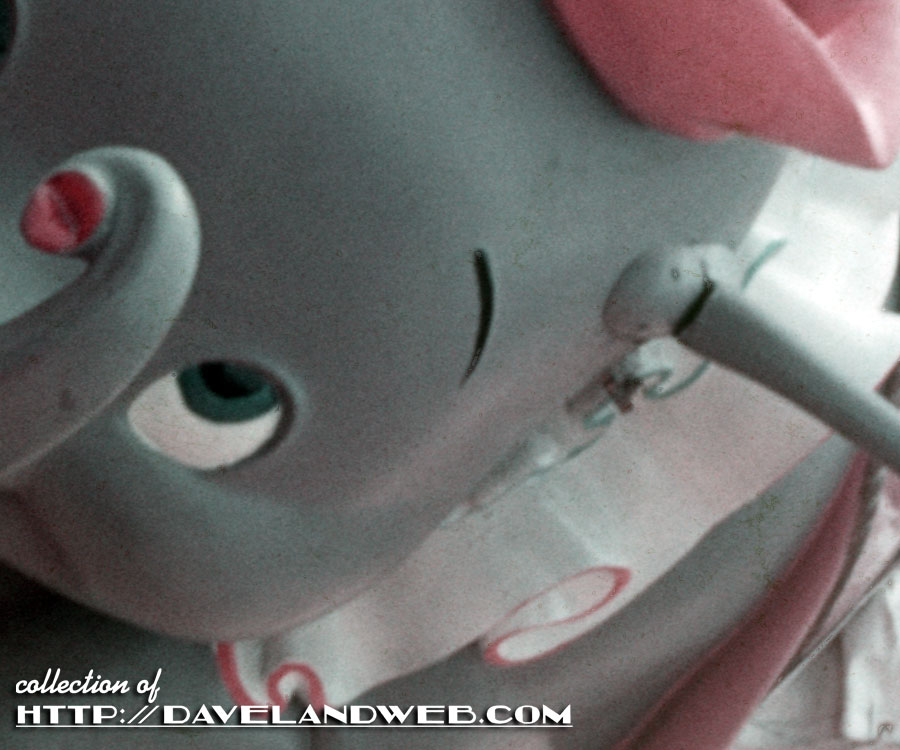 Even modern day technology couldn't make it work.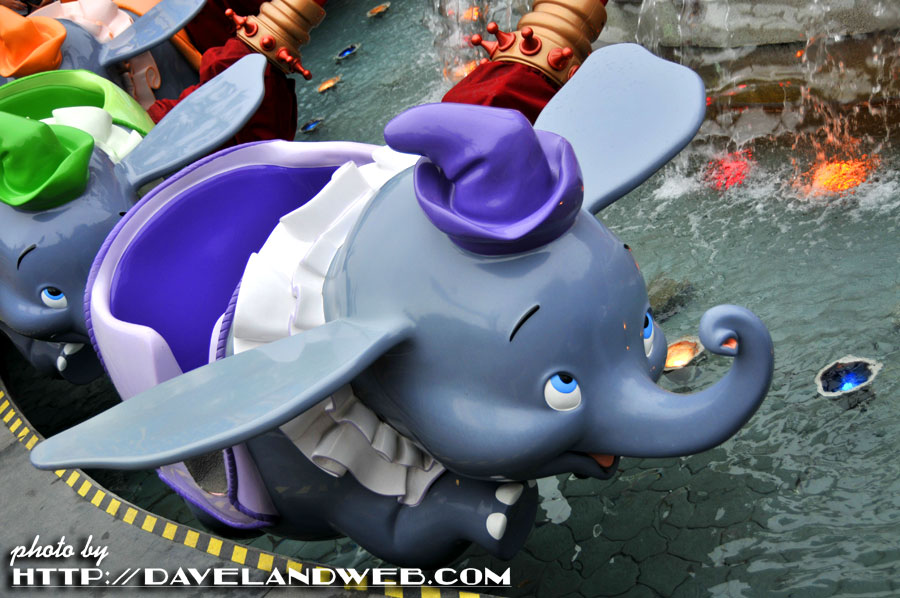 The biggest "wow" for me in the 1955 shot was this phone booth; very jarring. I don't think it must have lasted long, as in my VERY quick search, I couldn't find it in any other shots from my collection. Any way, what would you have needed a phone booth for? "Hey Ma, I'm at Disneyland! You won't believe it...Dumbo's ears actually flap!"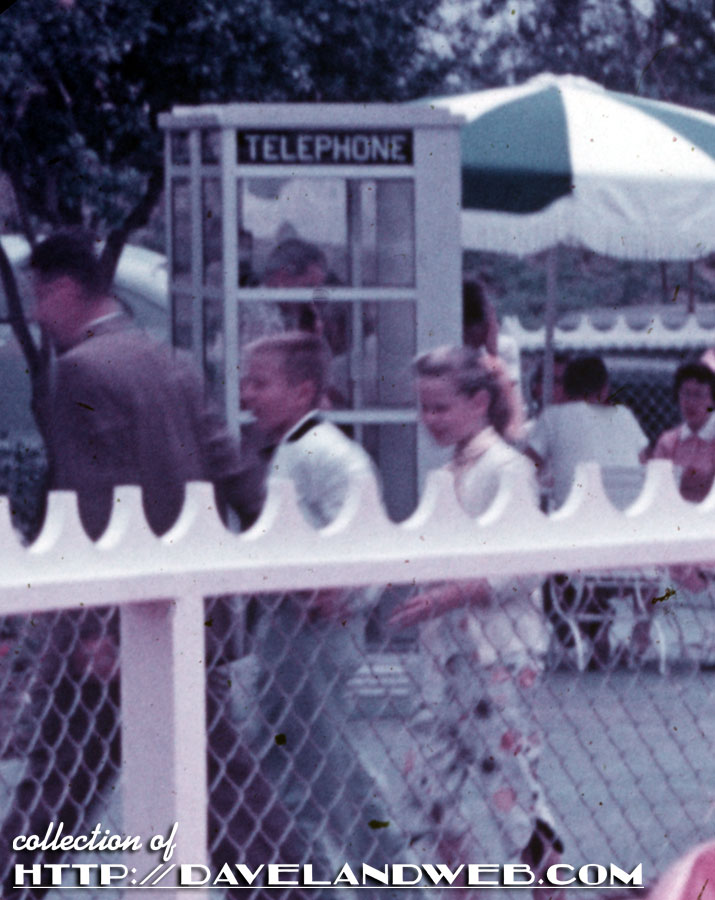 I also enjoyed seeing all the little gadgets at this refreshment stand: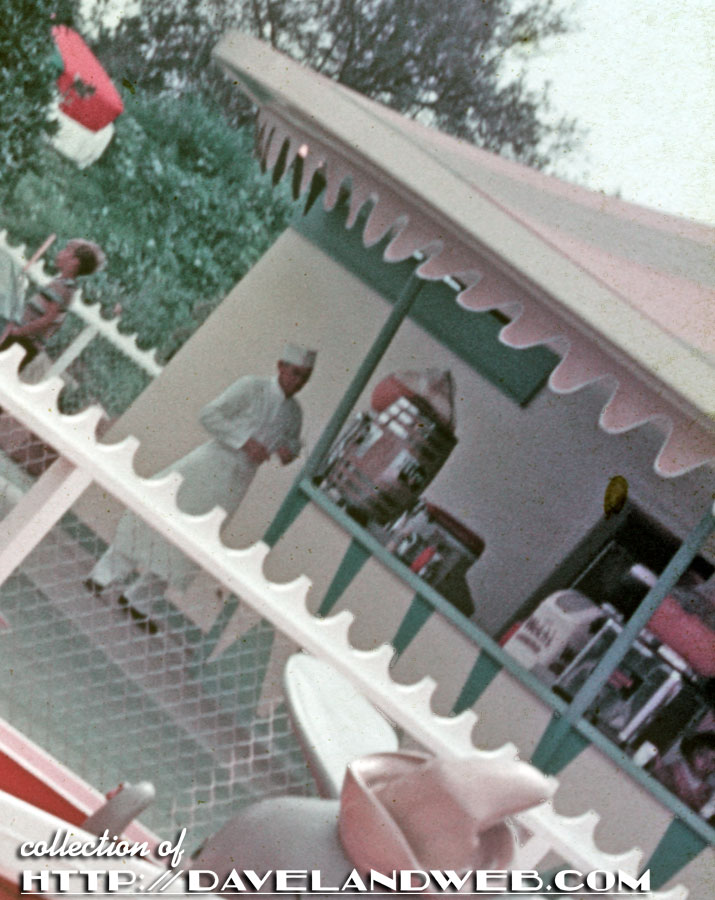 The one mystery to me is this little area which looks like a vintage coffee can sitting in a recessed area.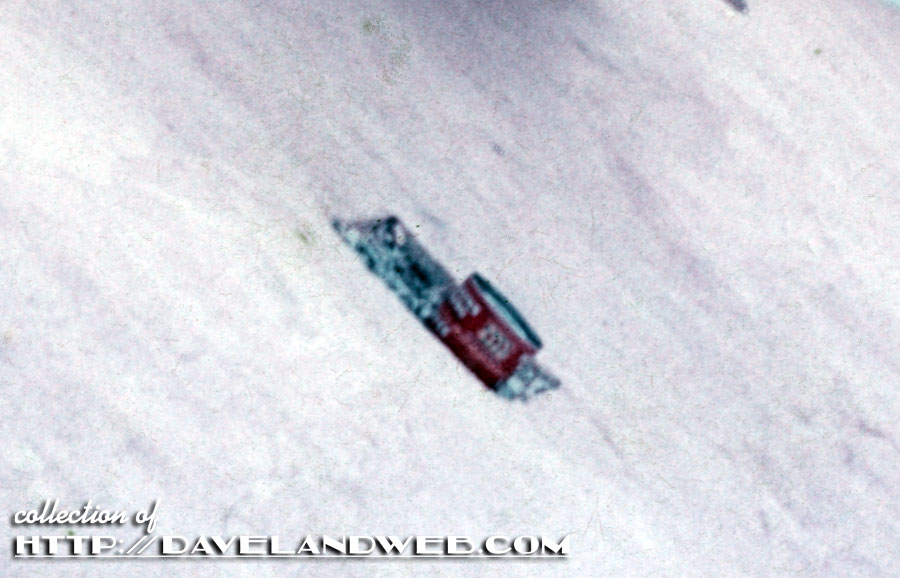 Here are some previously posted shots that show the same area and the refreshment stand: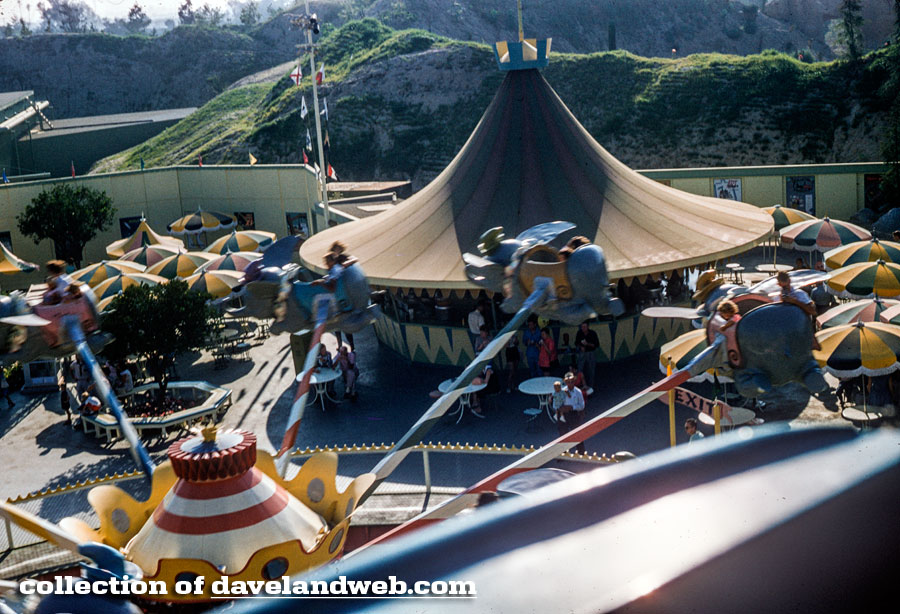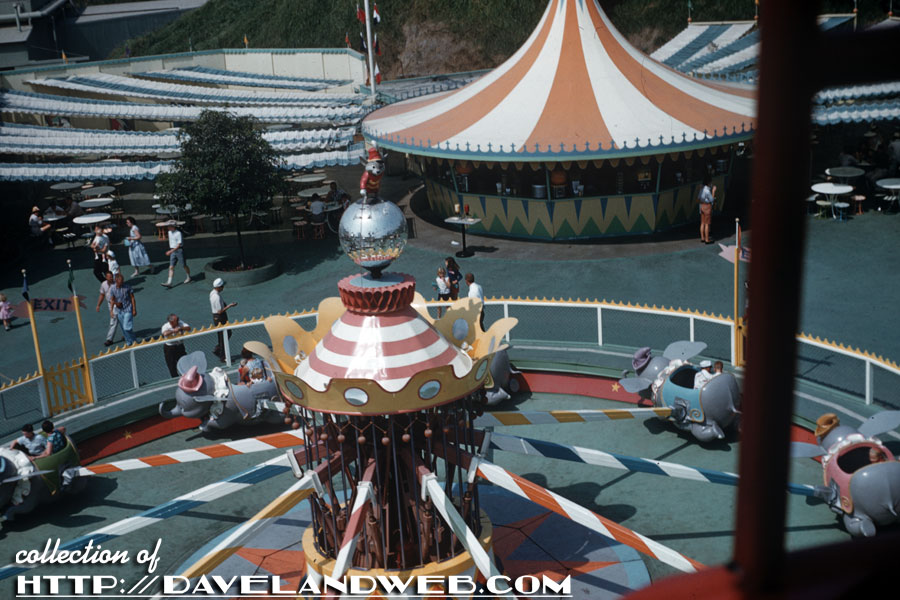 Leave it to "Anonymous" to see the same phone booth in my shot from December 1955: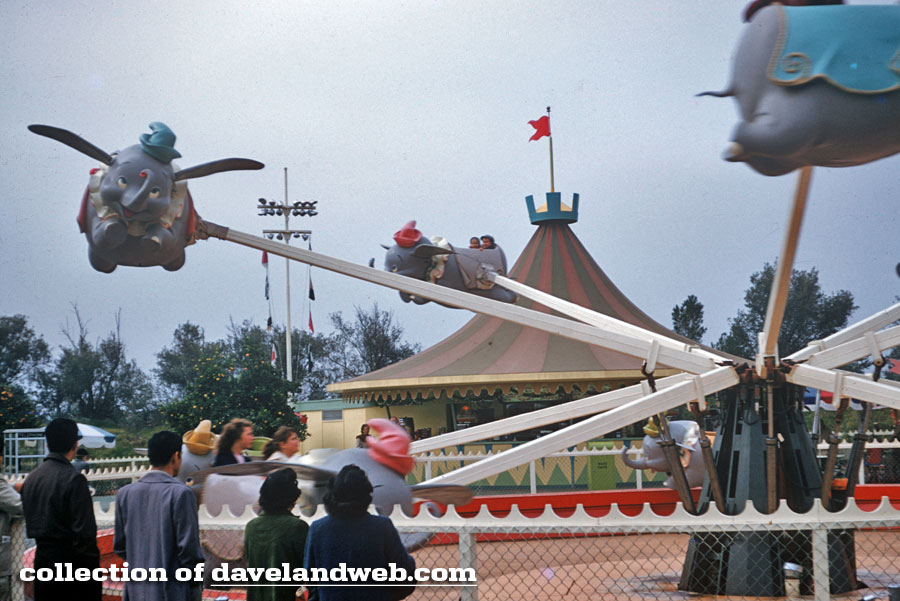 Now if only "Anonymous" could solve the mystery of the coffee can. Waiting…
See more Disneyland Dumbo Flying Elephants attraction photos at my
main website.