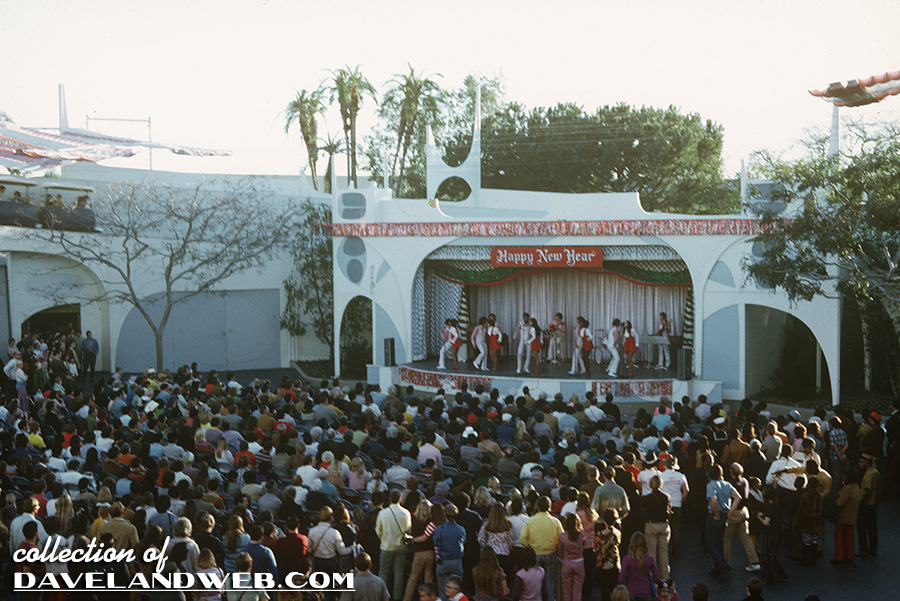 Welcome to the New Year celebration at Disneyland. These undated images are post-1967 (when "New" Tomorrowland opened); anyone who can ID the group or the year…wow! You get the Virtual Daveland Platinum Star Award!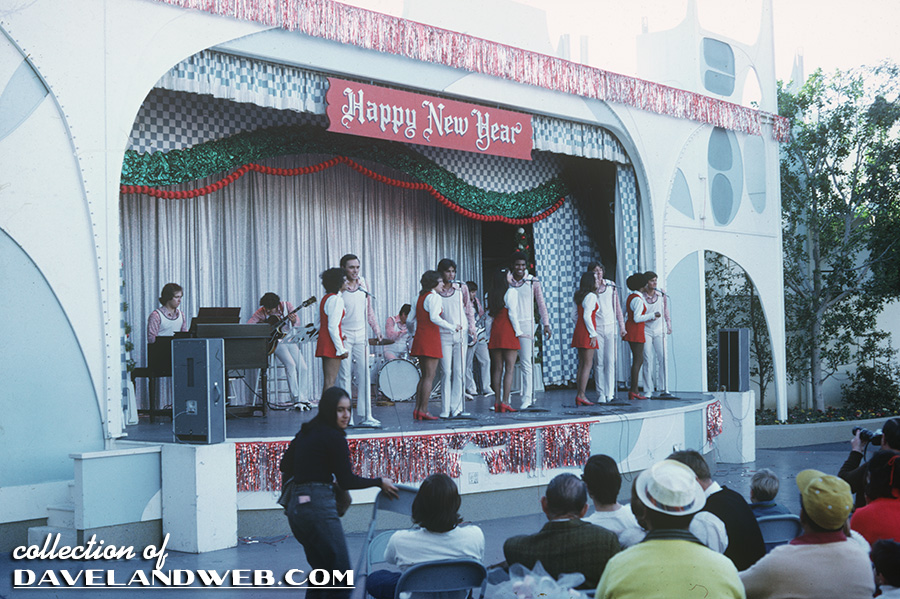 This stage was located where the Flying Saucer attraction once was, and where the Captain EO theatre would eventually go. Let's zoom in to this groovy group. When was the last time you saw this much polyester?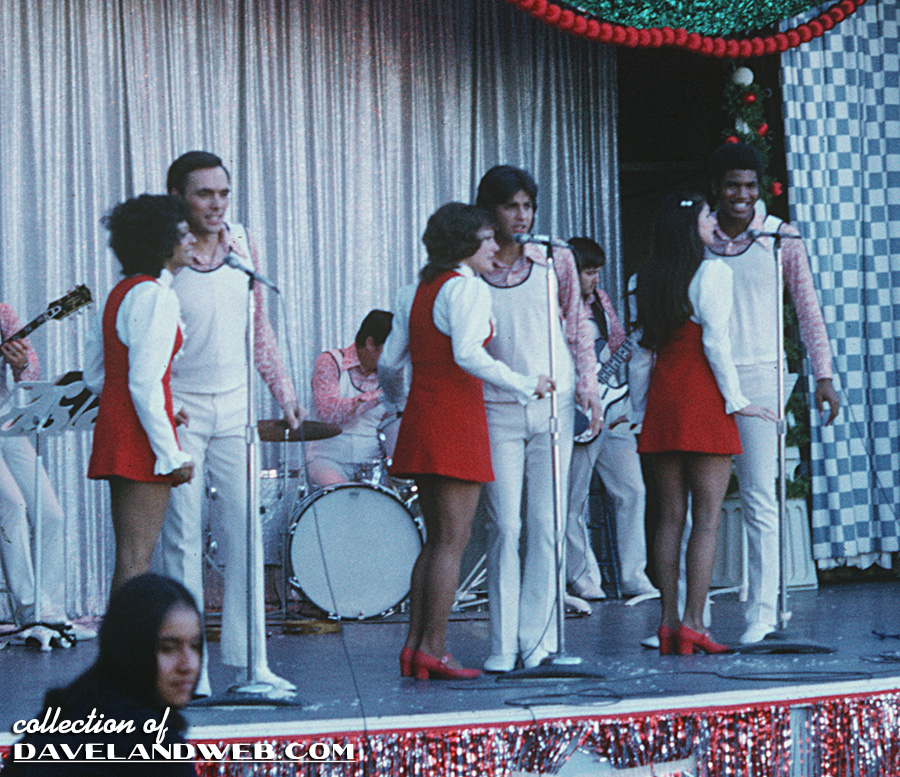 I hope you all have a fantastic New Year celebration and I send my best wishes for a happy, healthy, and prosperous 2023!
See more Disneyland "New" Tomorrowland photos at my
main website.