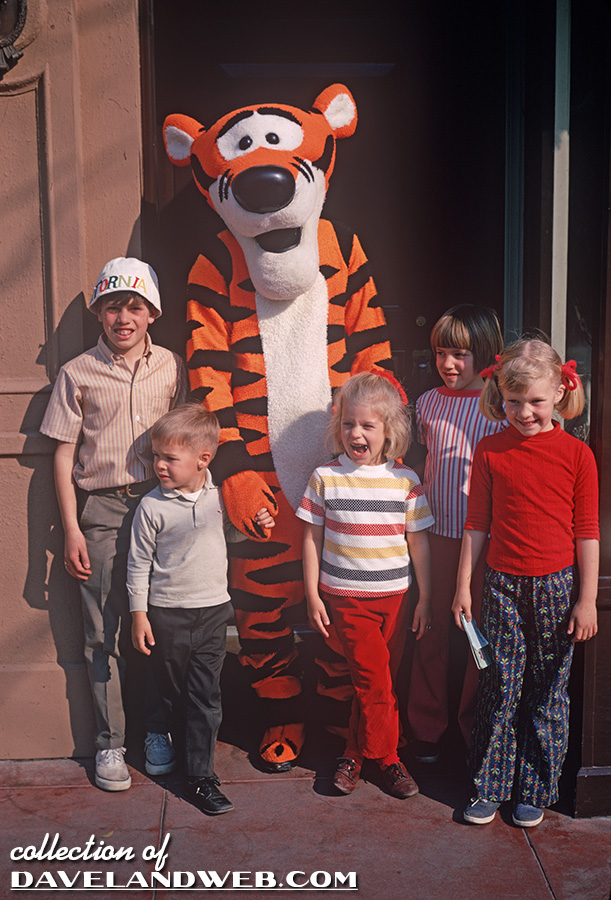 In yesterday's post, I was too lazy to figure out where exactly this February 1970 Town Square shot was taken. Daveland reader Chuck had obviously had his Wheaties and was able to find this other shot from my collection circa October 1970: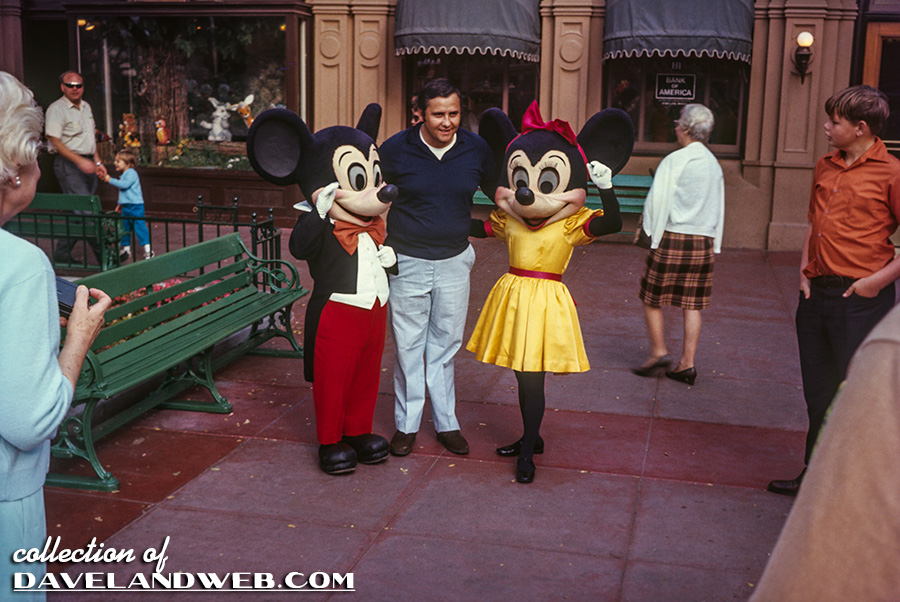 …which also gives a great detailed view of the window display: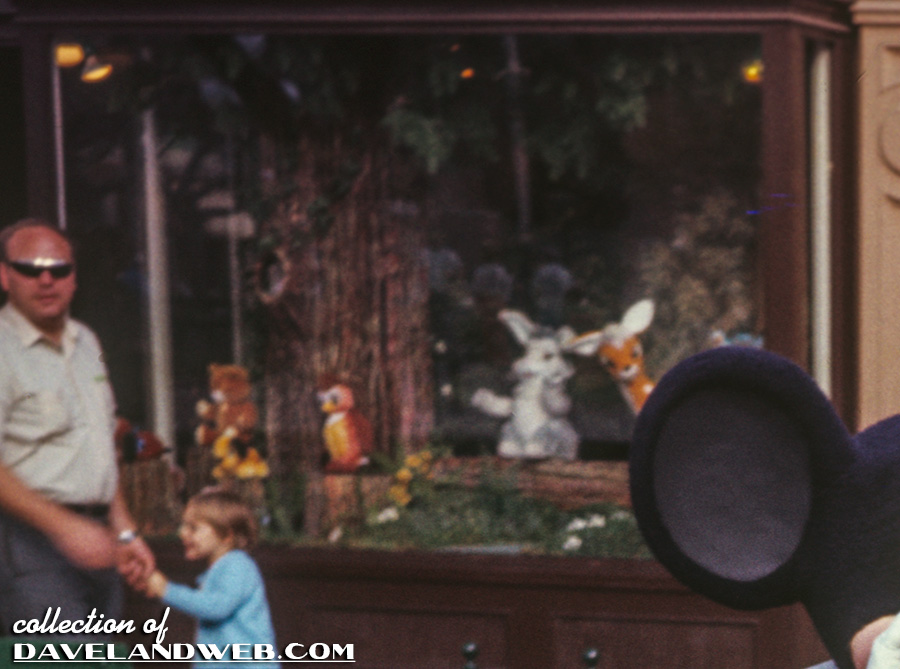 Chuck also noticed something else in this photo from yesterday's post: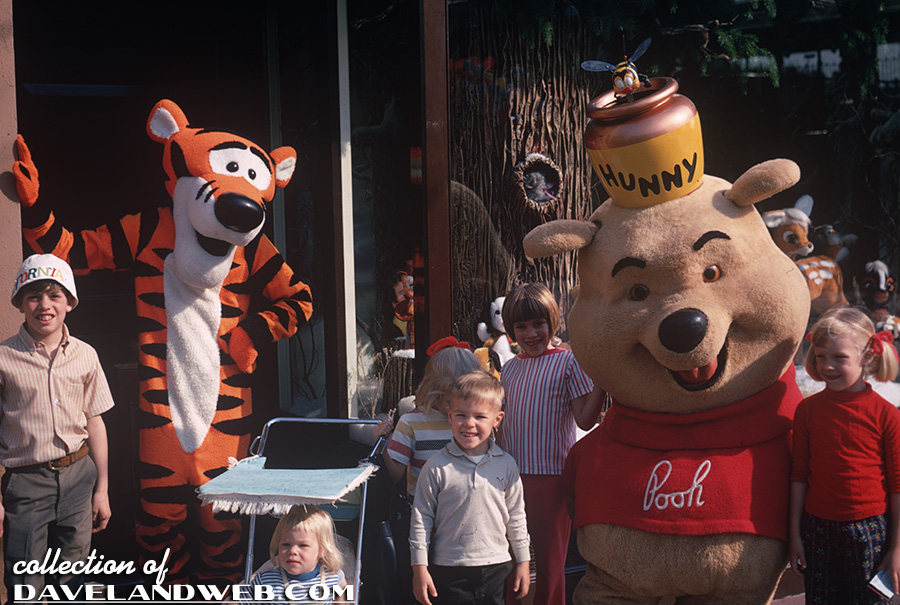 Is that a Snoopy plush toy in the window display at Disneyland? If only that little girl had moved her head over a bit!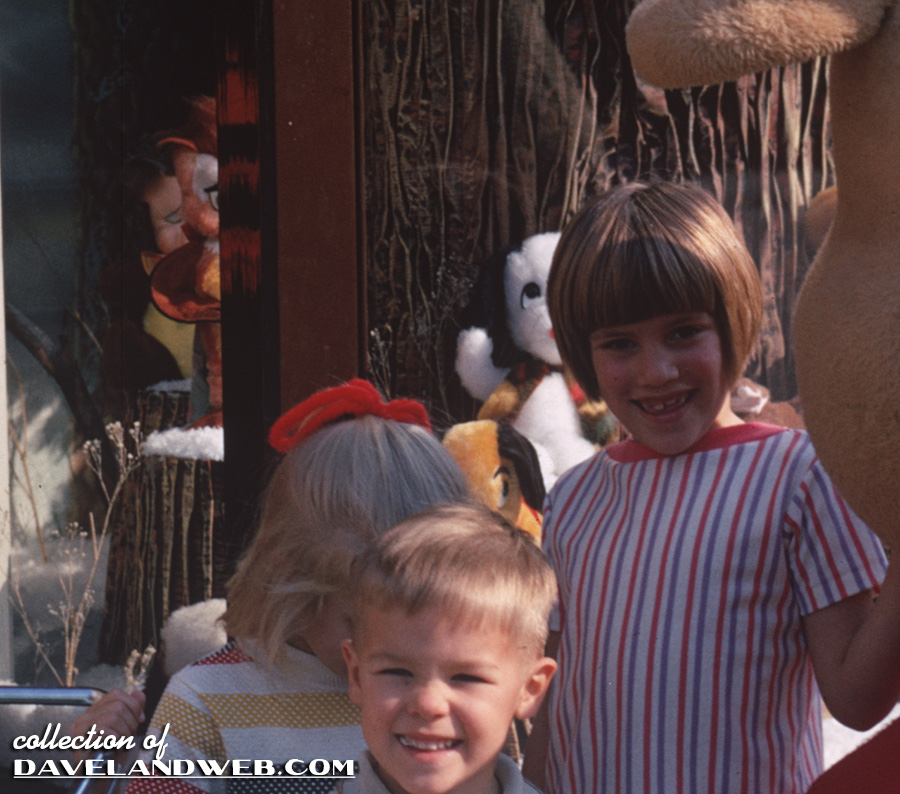 Chuck also suggested I look at this Summer 1955 image from my collection as well: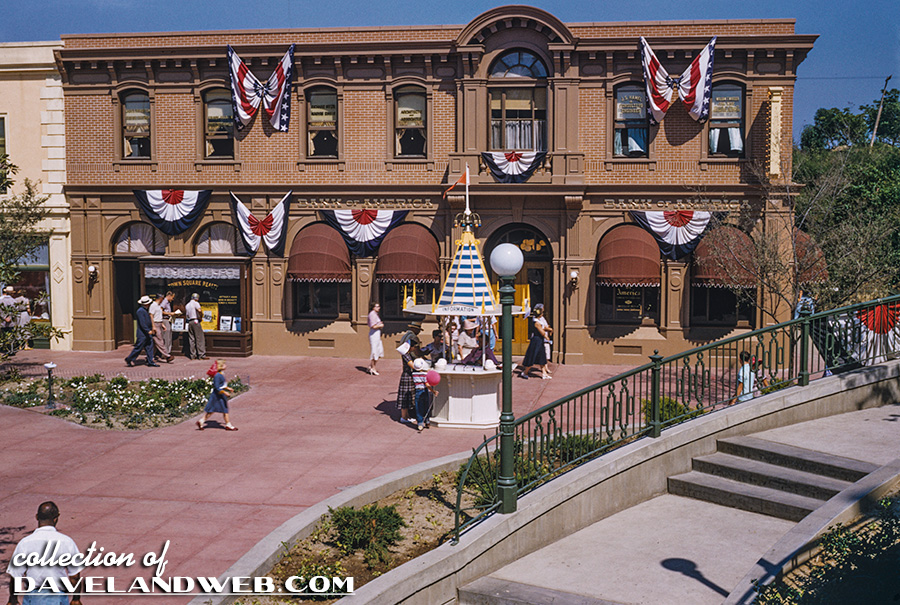 When I looked at the folder with the images from that batch, I noticed that it appeared that the photographer might have been attempting to take a panoramic shot of the entire Town Square. Through the miracles of photoshop, I combined four separate photos and came up with this:

Yes, I see that in part of the image, the tracks for the Horse Drawn Streetcar don't line up. I'll put that on my project list to fix!
Thanks, Chuck! See more Disneyland Town Square photos at my
main website.