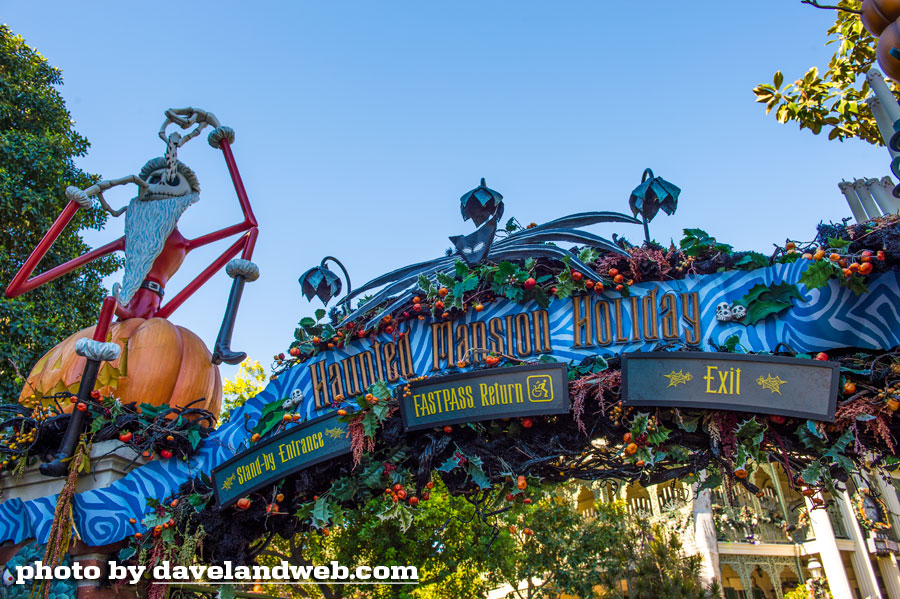 Welcome to the Haunted Mansion, Jack Skellington-style. We all have our opinions on the Holiday makeover; I prefer the regular version, but this annual dressed-up version is still a fun change.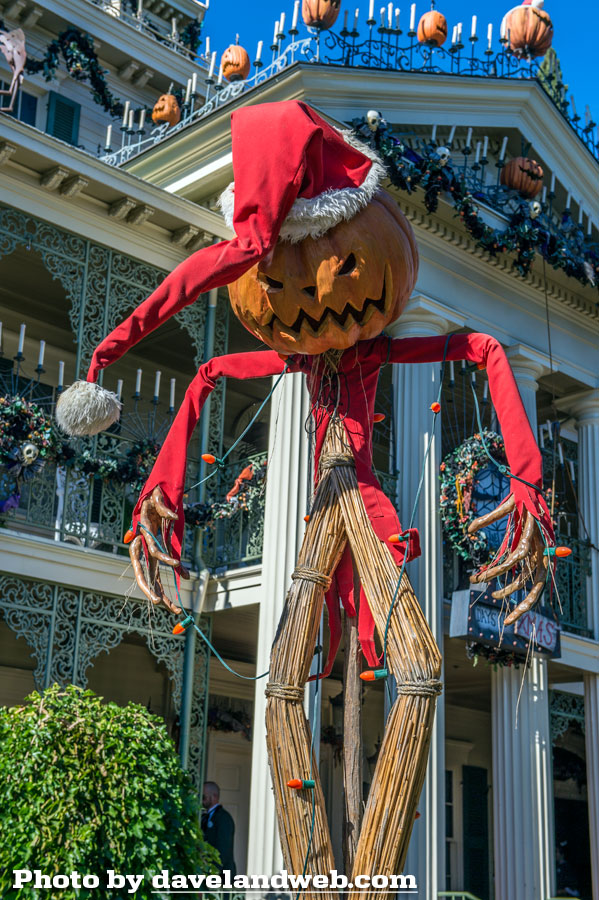 This would have been cooler if the pumpkin was throwing up seeds! Too much? Perhaps. I like things a little funky, though.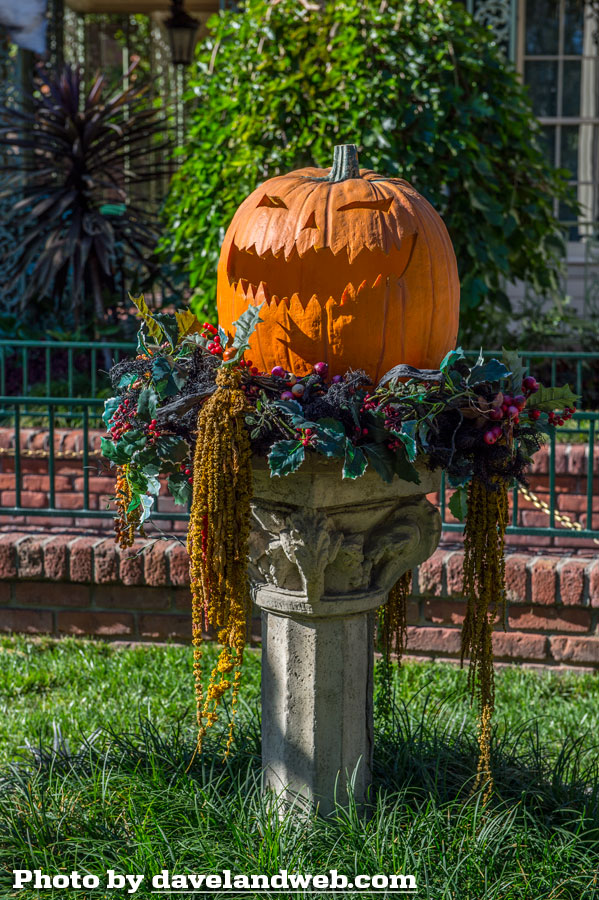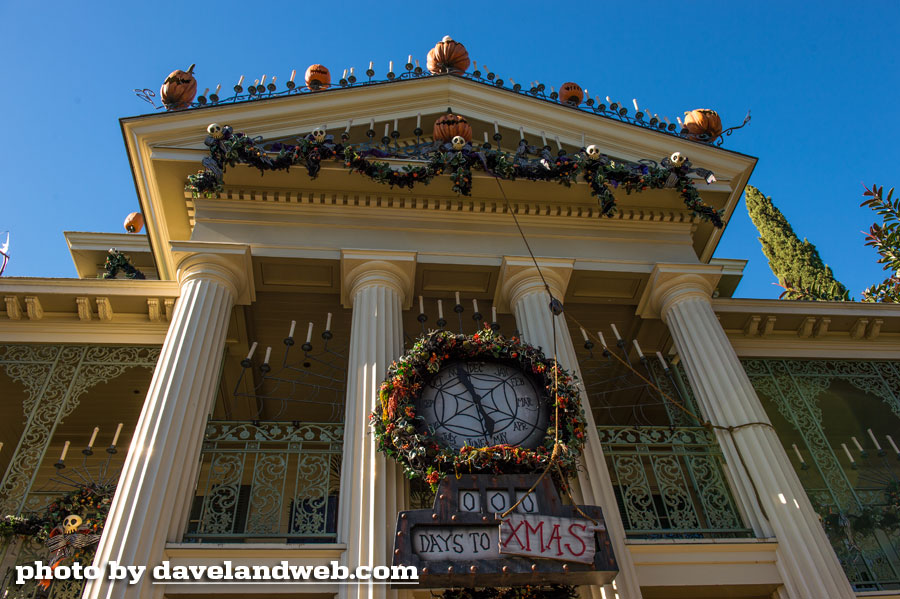 WHAT?!? Zero days? So little time for shopping.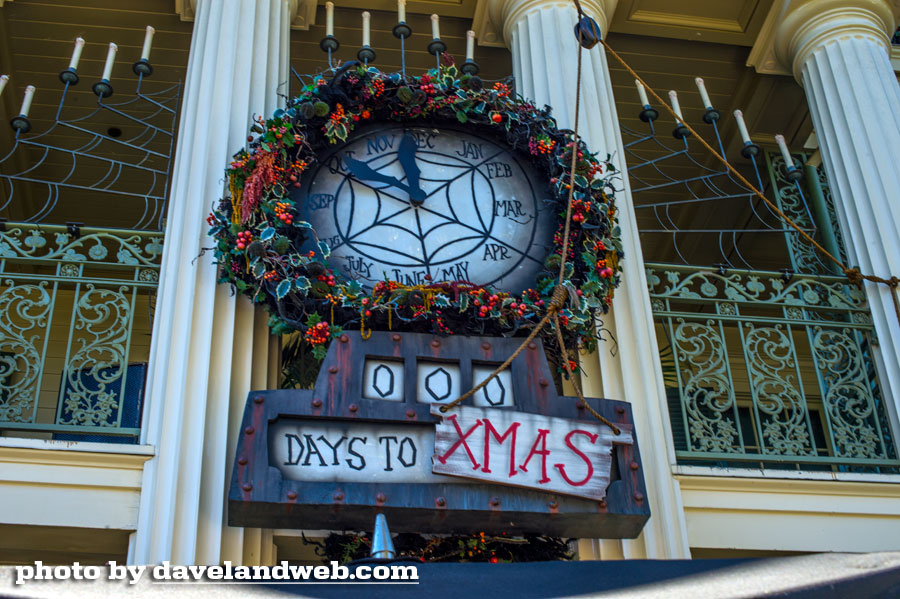 Inside the foyer, plenty of little touches to show that the Mansion is slightly different. Who but Tim Burton would think of combining Halloween and Christmas?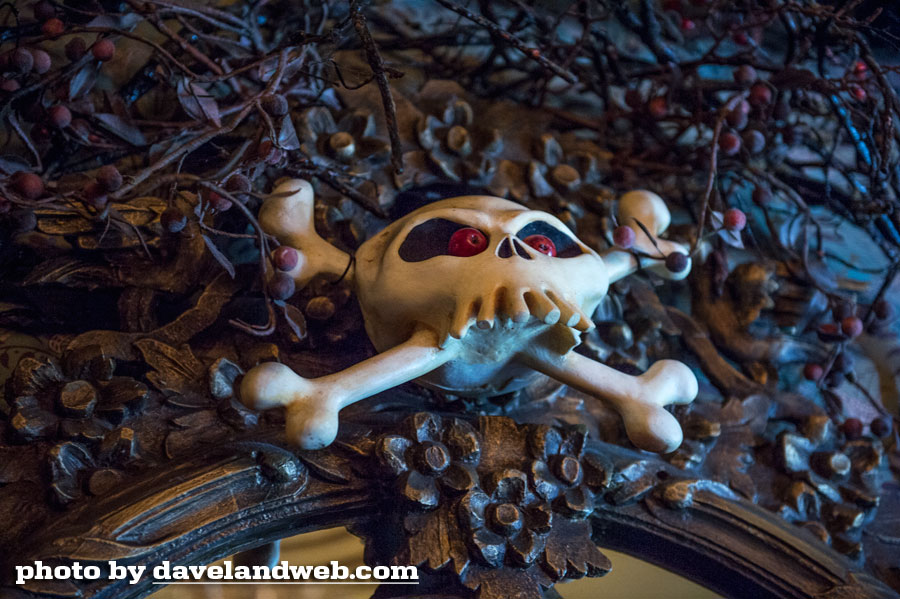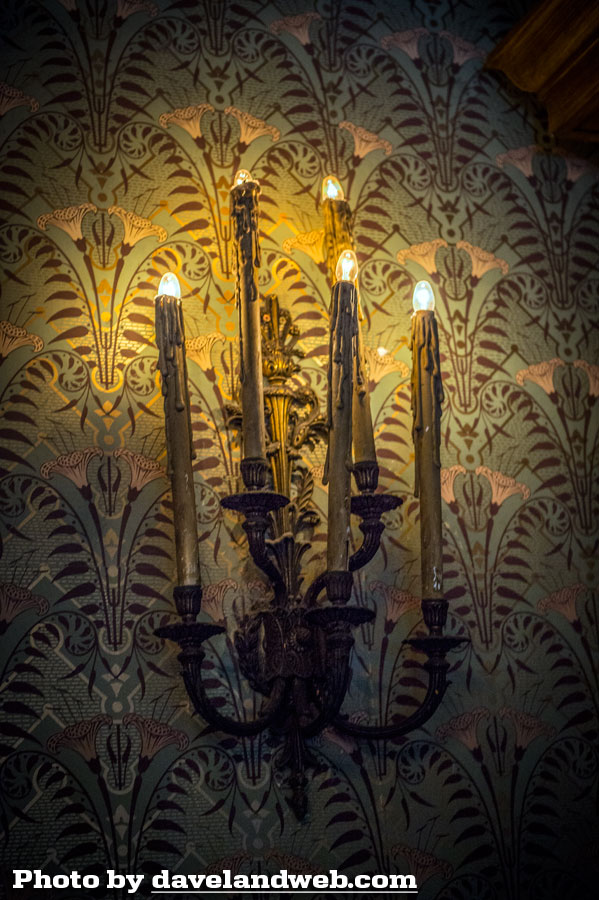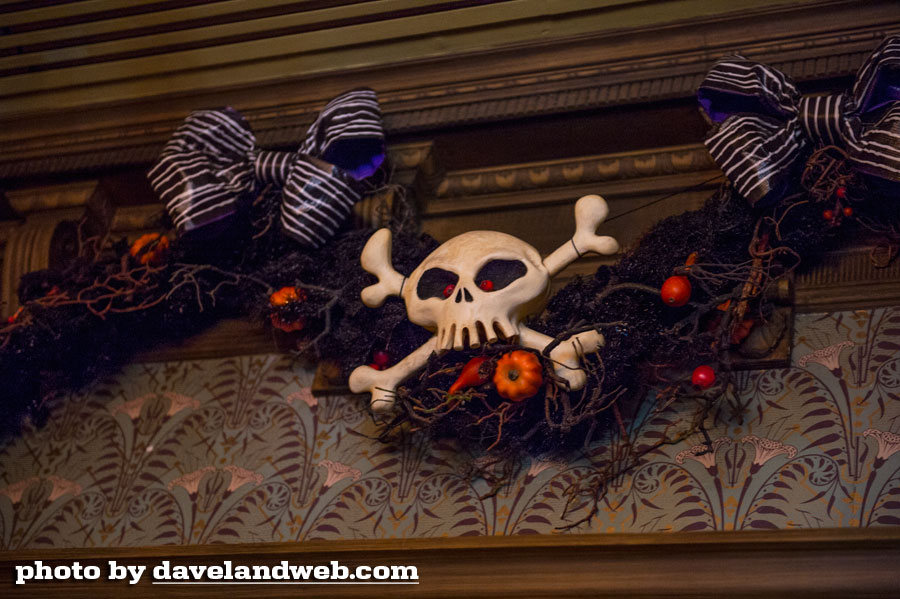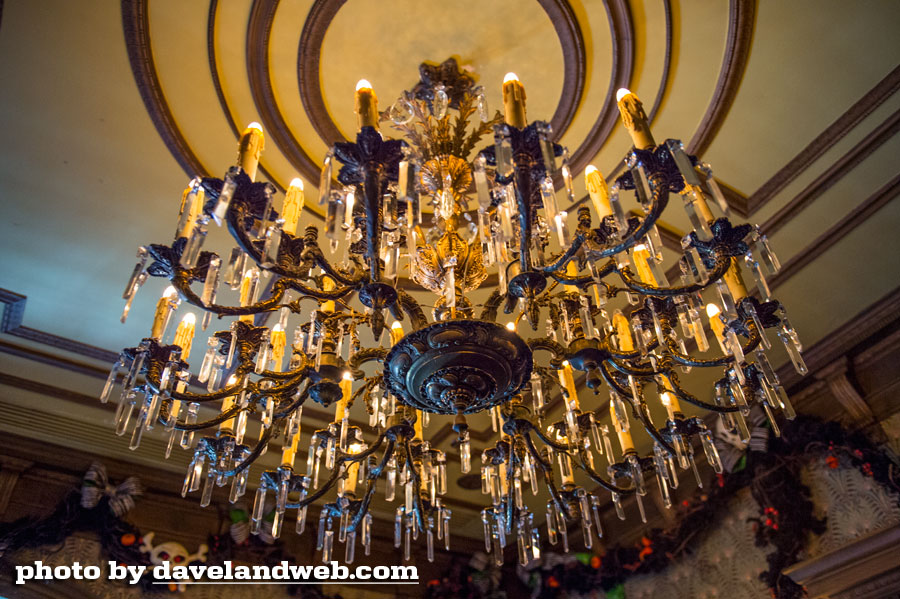 This time, I managed to get all four "portraits" in the elevator: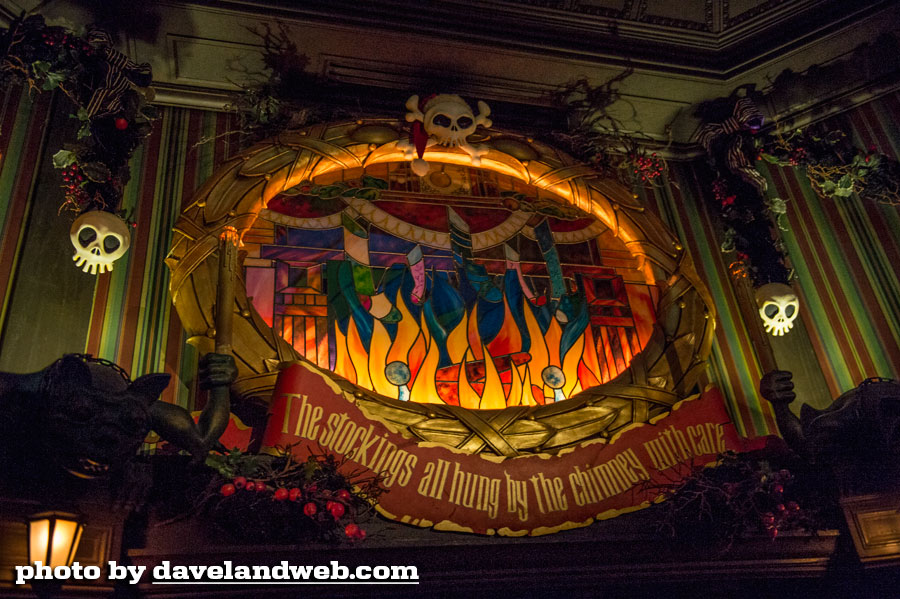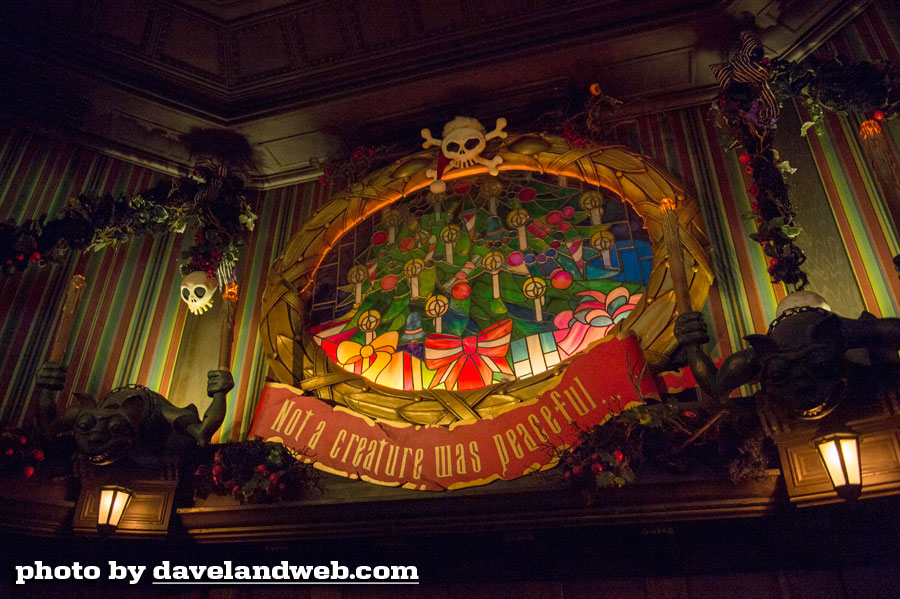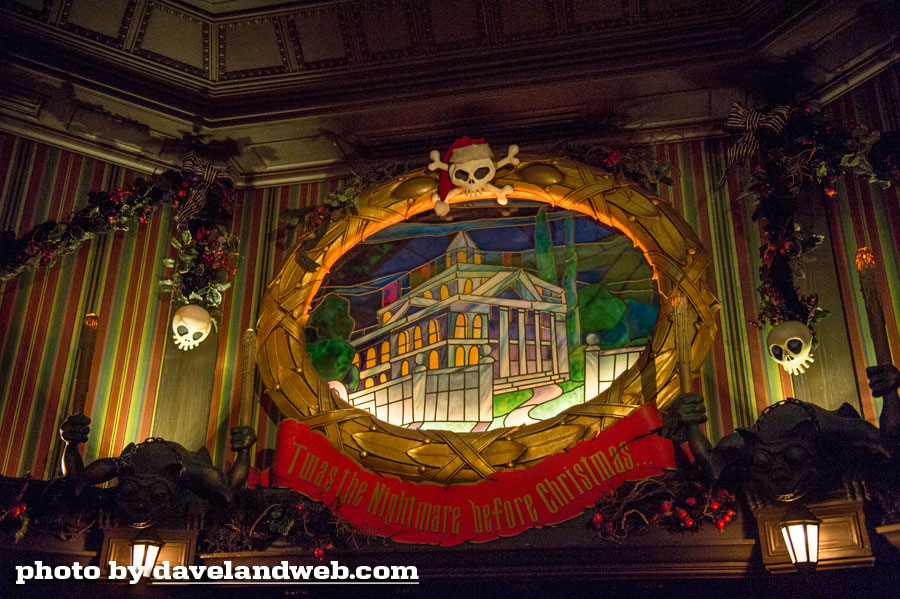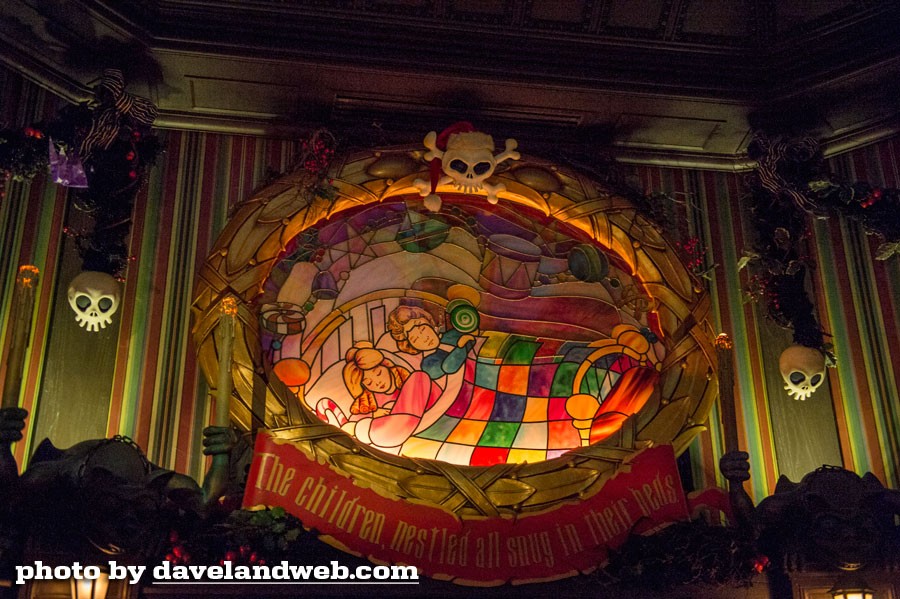 and the "after" versions (not necessarily in the same order):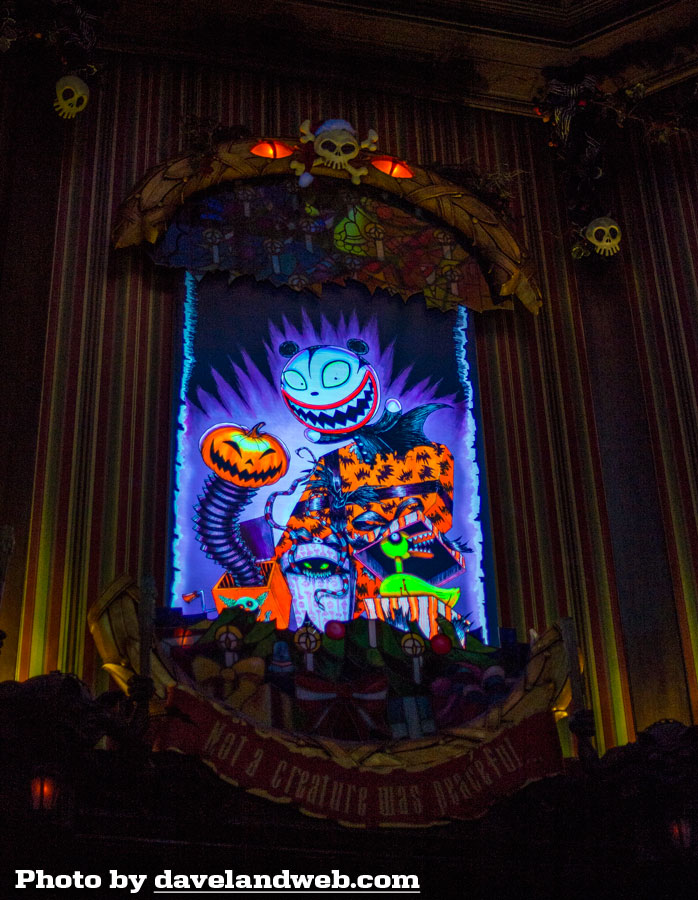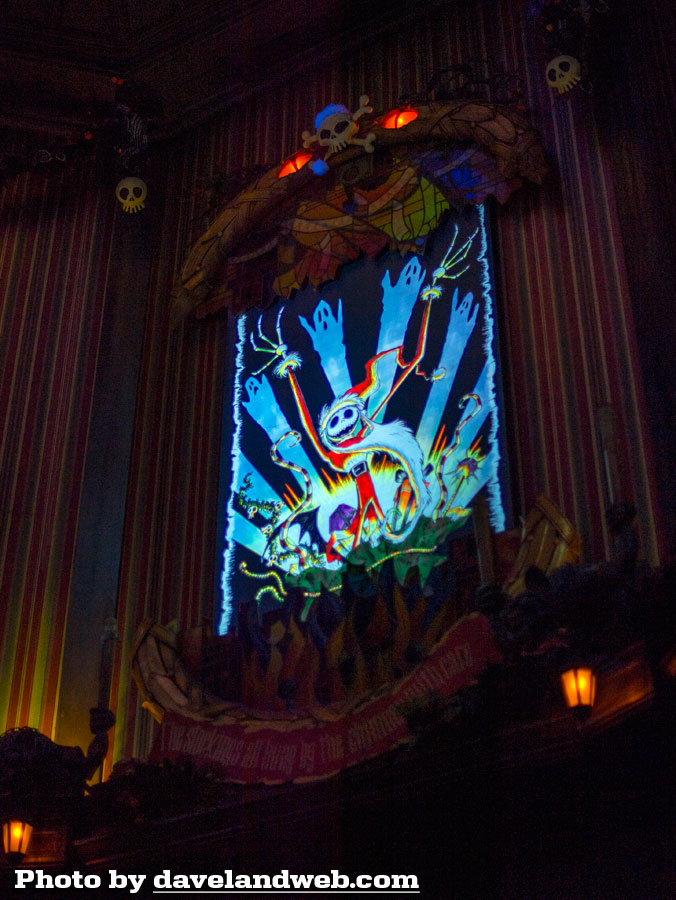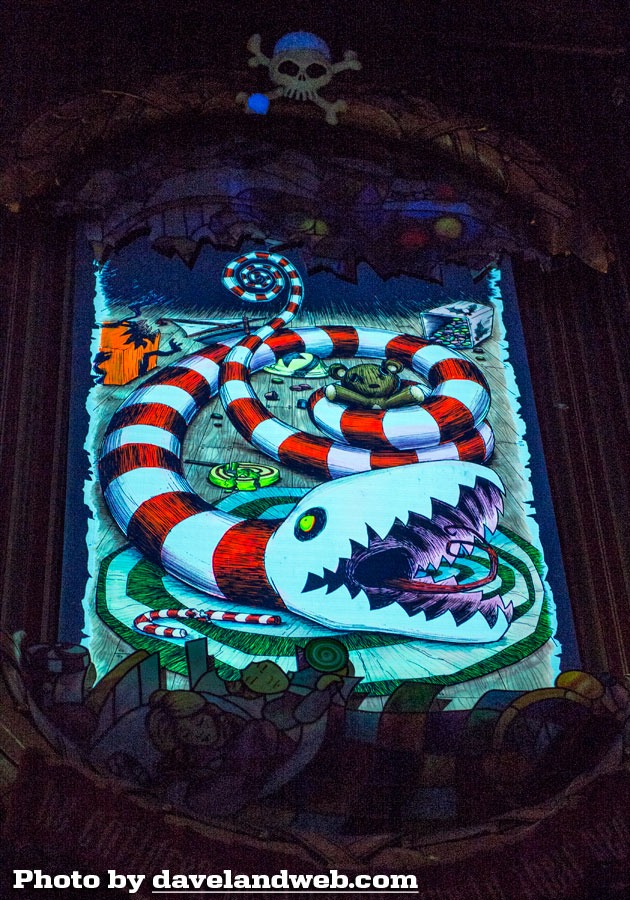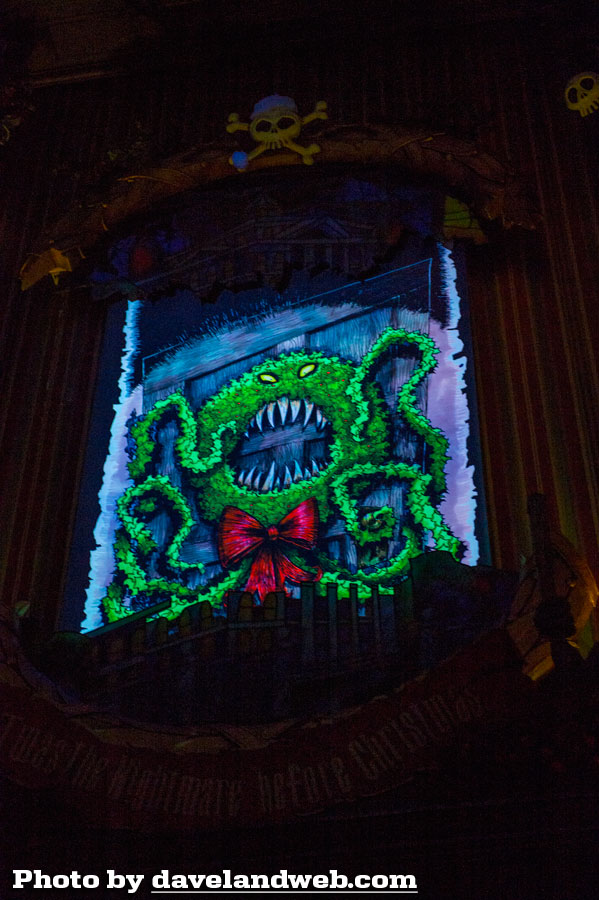 Let the digital effects begin: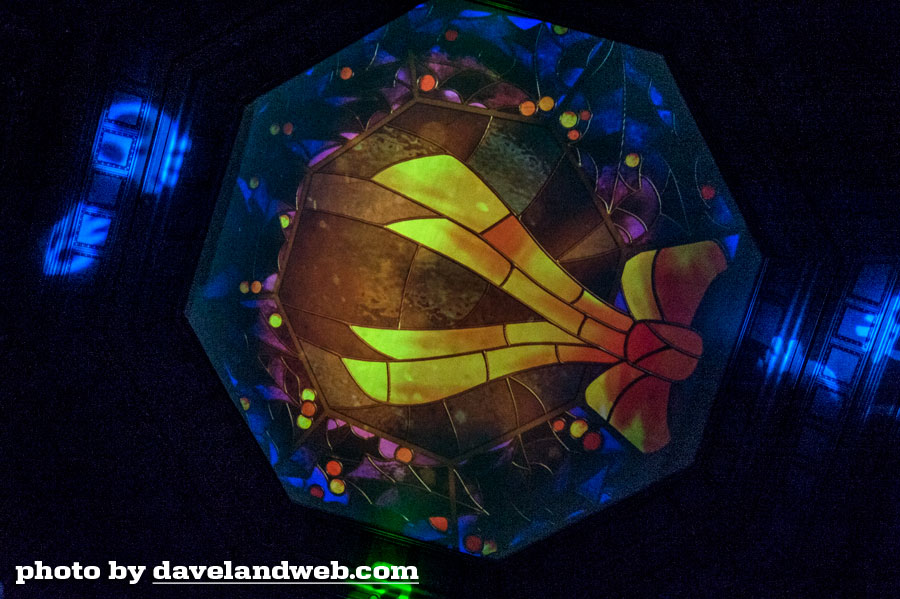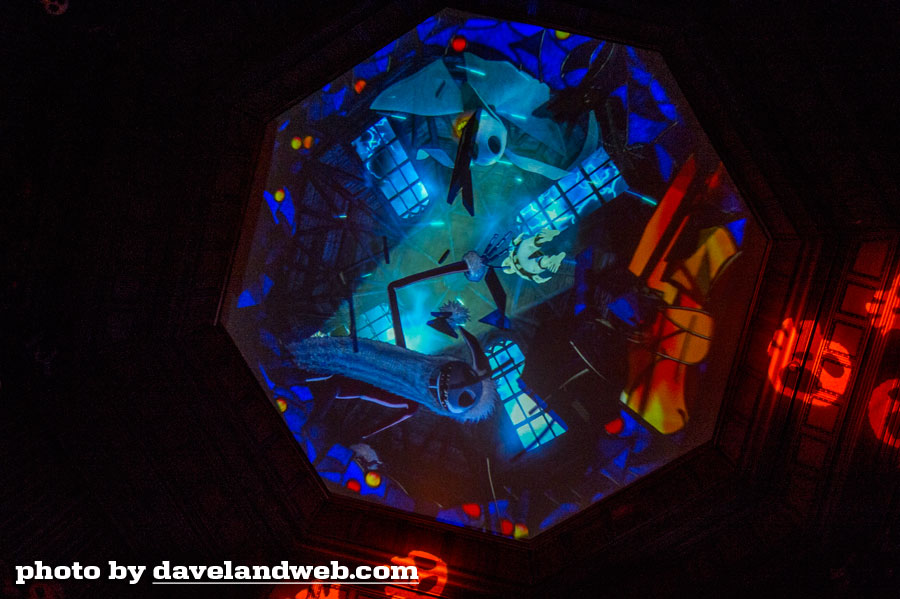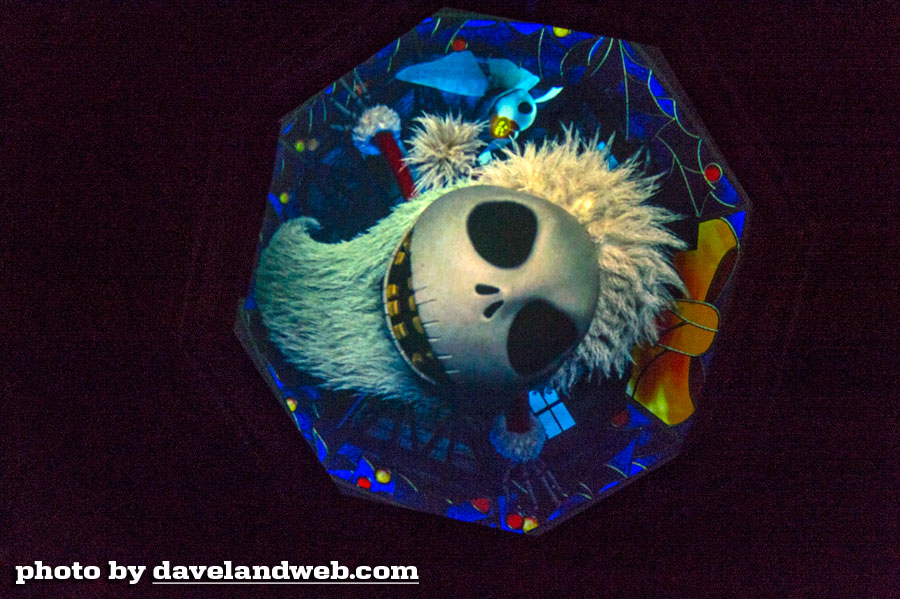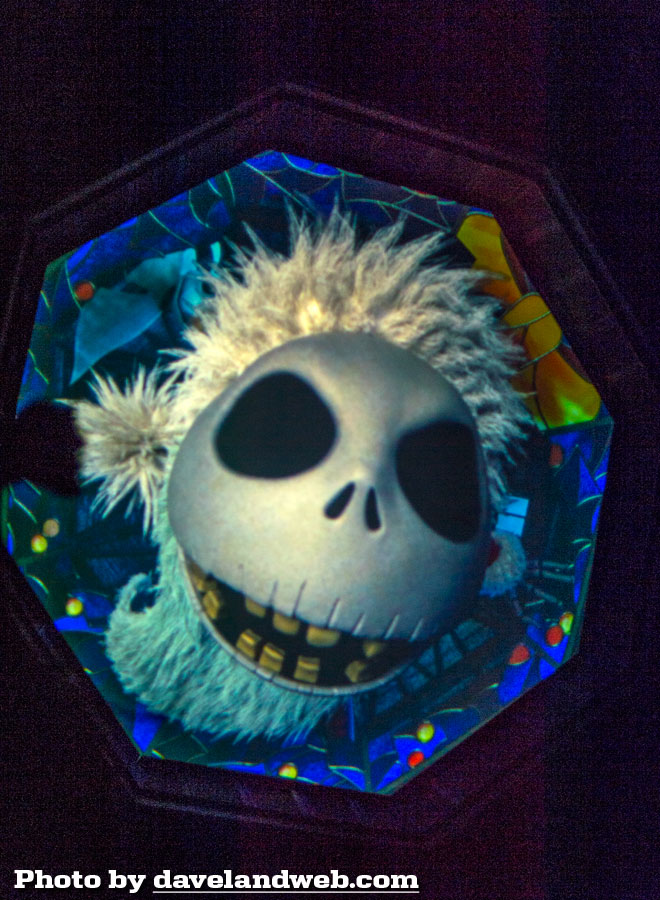 The hanging skeleton is still in the attic…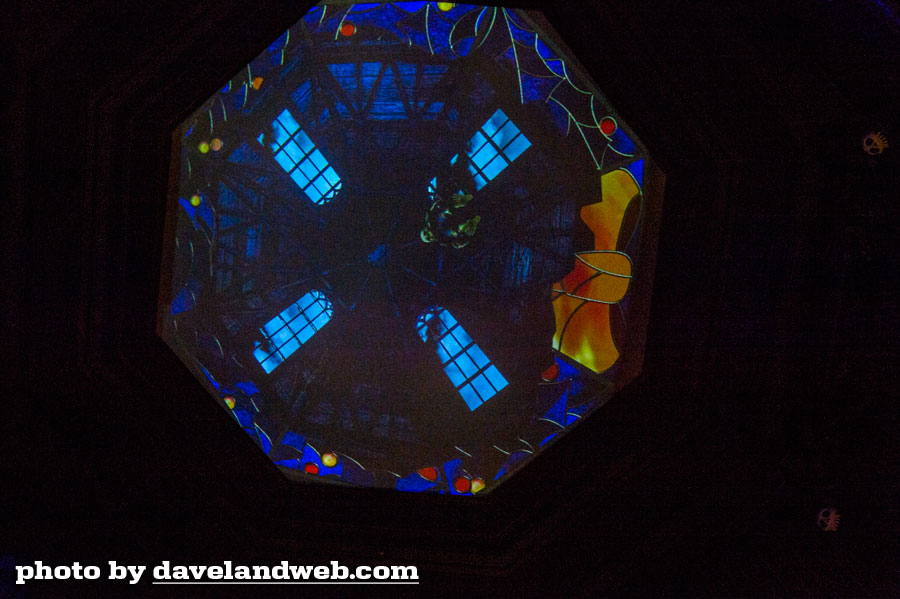 albeit via a digital effect: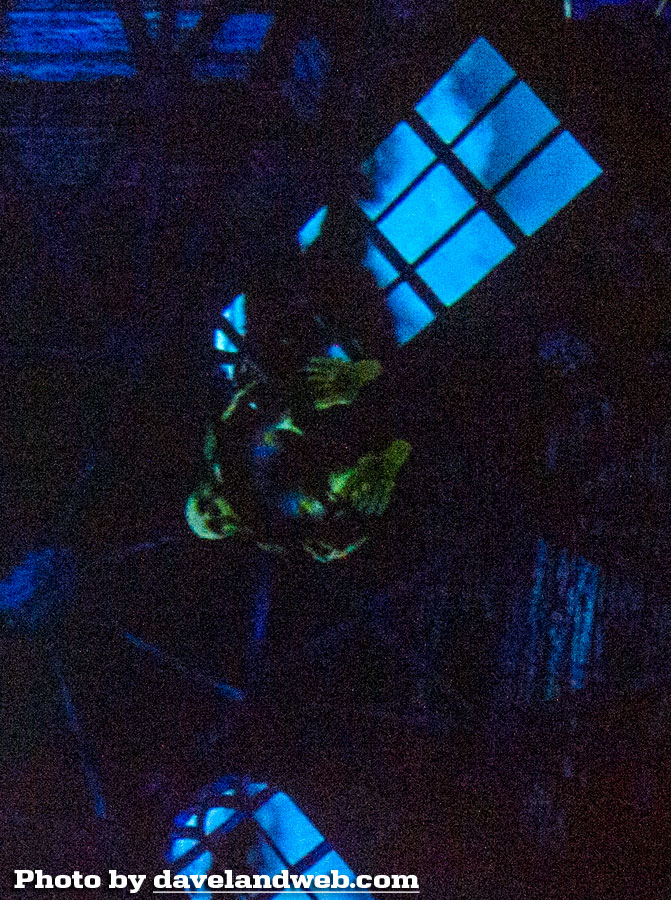 I think that's enough for one day, don't you?
More Jack, Oogie, and Hattie at my
main website.