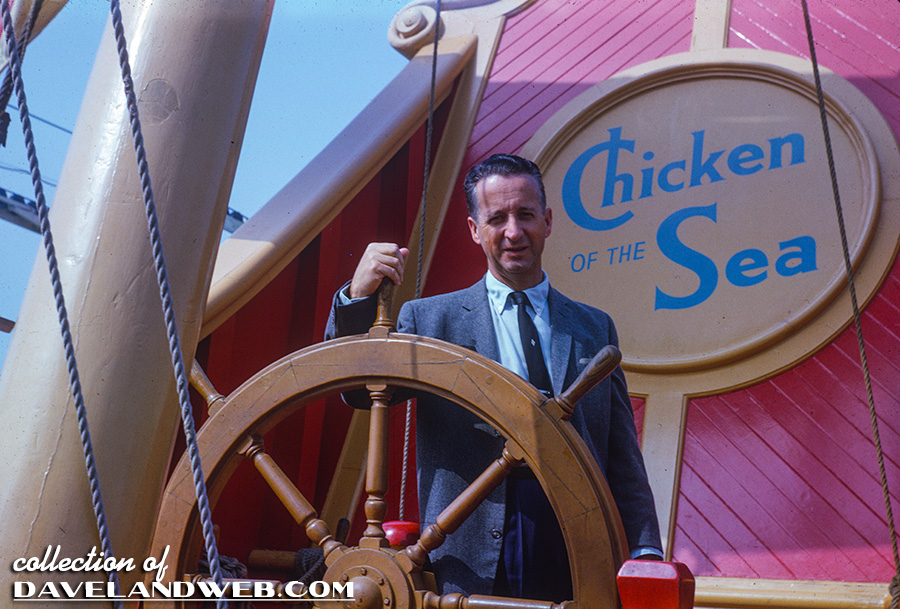 Nerds. You have to love 'em. Especially vintage nerds. Today's post hails from April 1963, and our first image shows Papa Nerd, the man who gave us the child featured in the rest of the shots you will see here. You can see by the uncomfortable gaze and awkward pose that this man was once a nerd, too. For all we know, his nerd-dom could have continued into adulthood. Chances are, it did.
And here we have the star of today's post, the ultimate vintage nerd. Glasses…check. Embarrassing clothing…check. Military-style haircut…check. Jeans rolled up by mama…check. This kid has it in spades.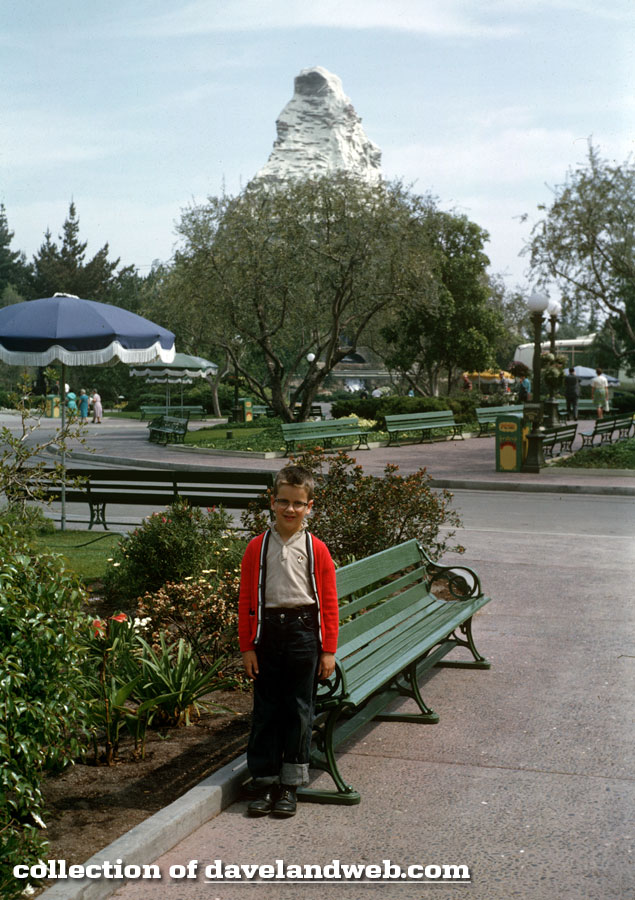 The shot shown here is why I bought this set in the first place.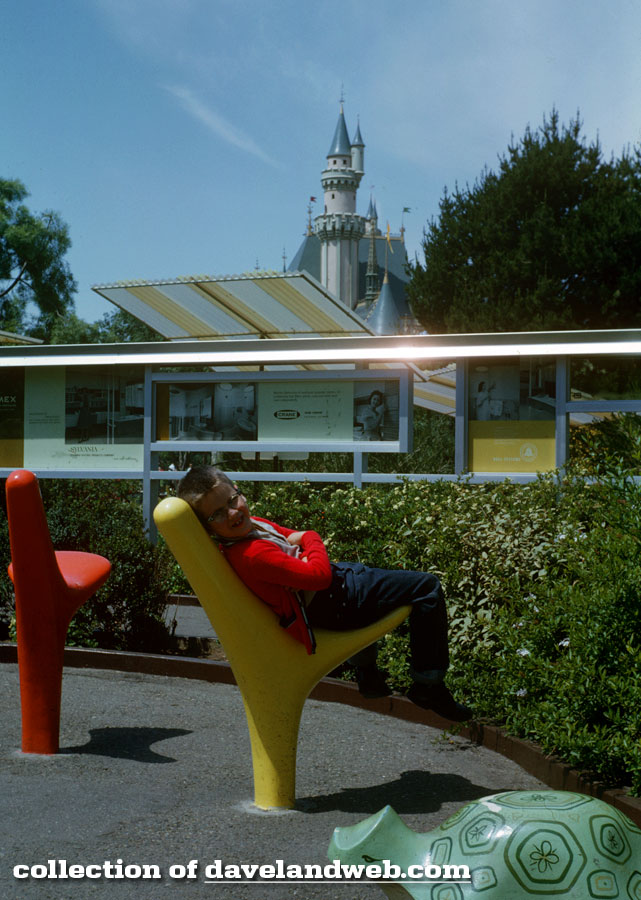 How about these Monsanto House of the Future panels? Timex, Sylvania, Crane, and Bell Systems. This little nerd was obviously in future-career heaven!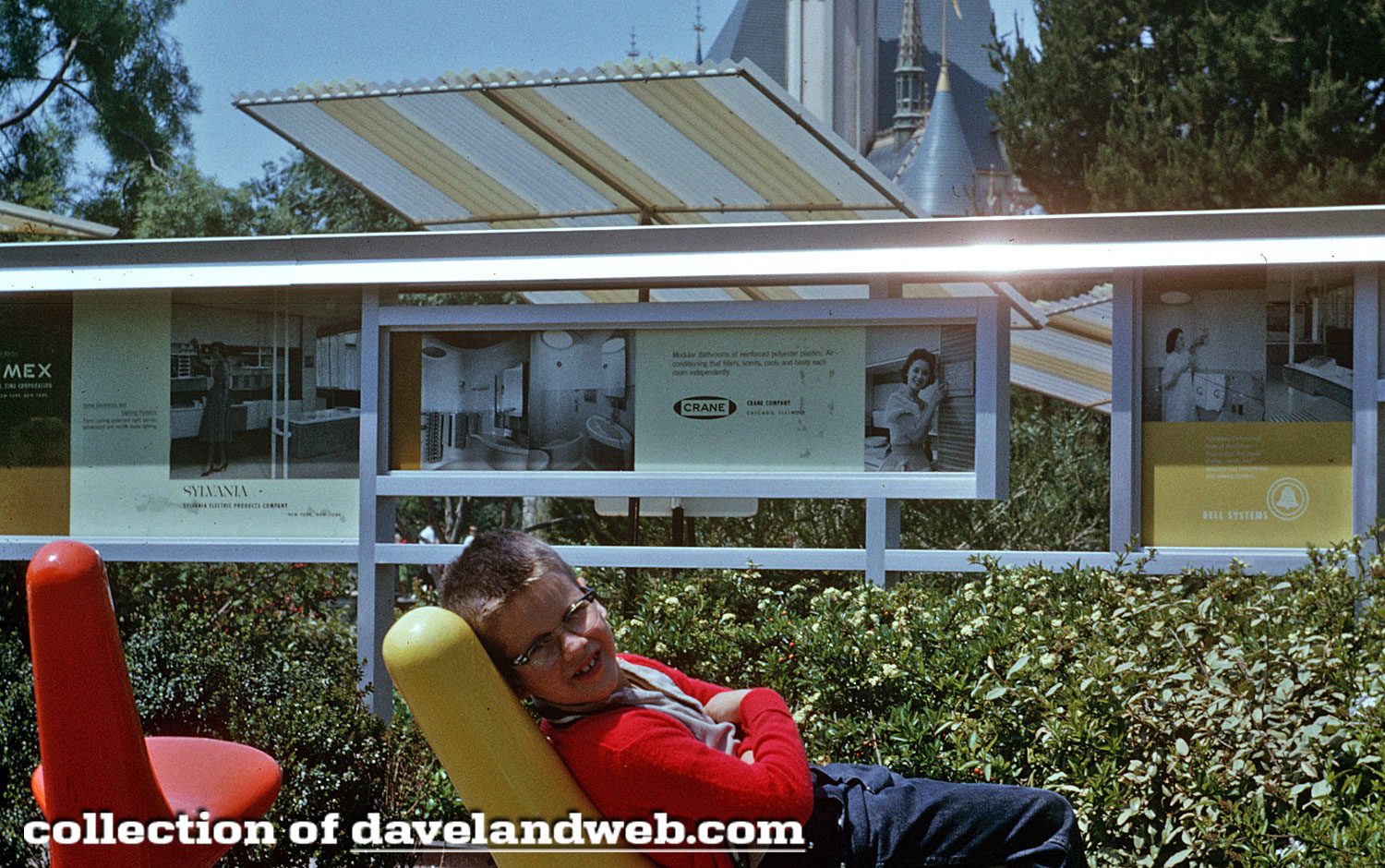 Back to Central Plaza for another uncomfortable photograph. Stiff posture with belly sticking out…check! The day must have been getting hotter as the sweater has now disappeared.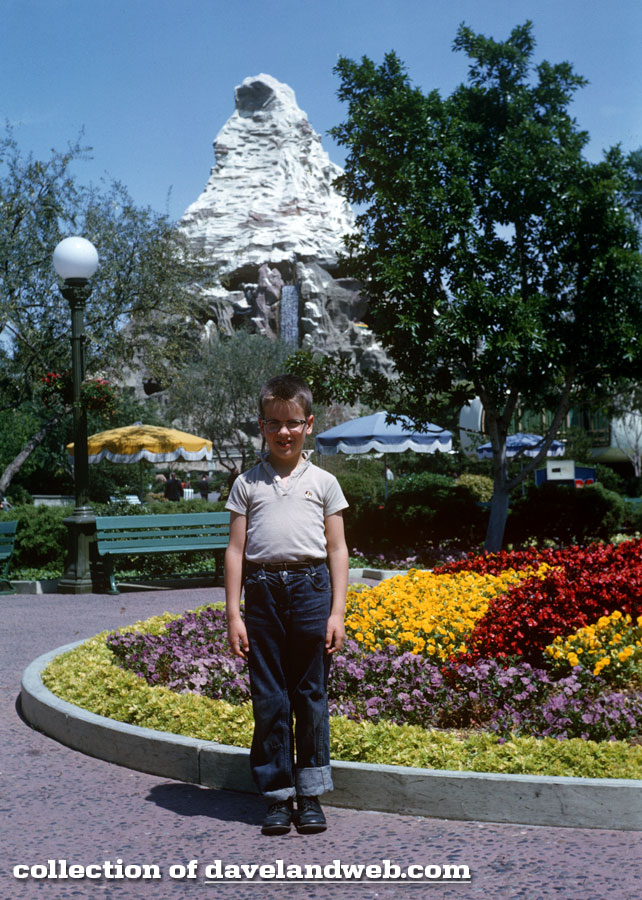 The Snow White Wishing Well was a mere two years old at the time this photo was taken.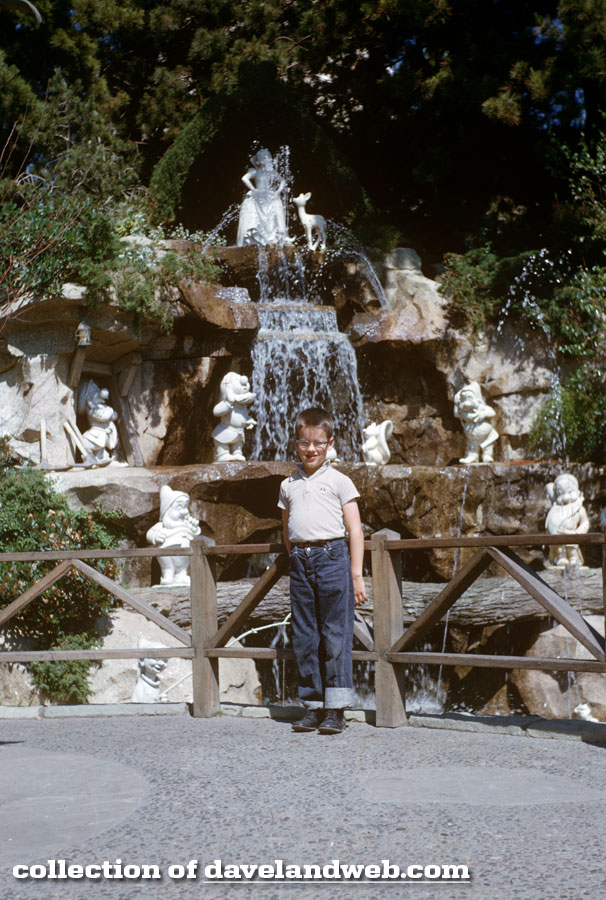 Back on Main Street, the Omnibus cruises by Coke Corner.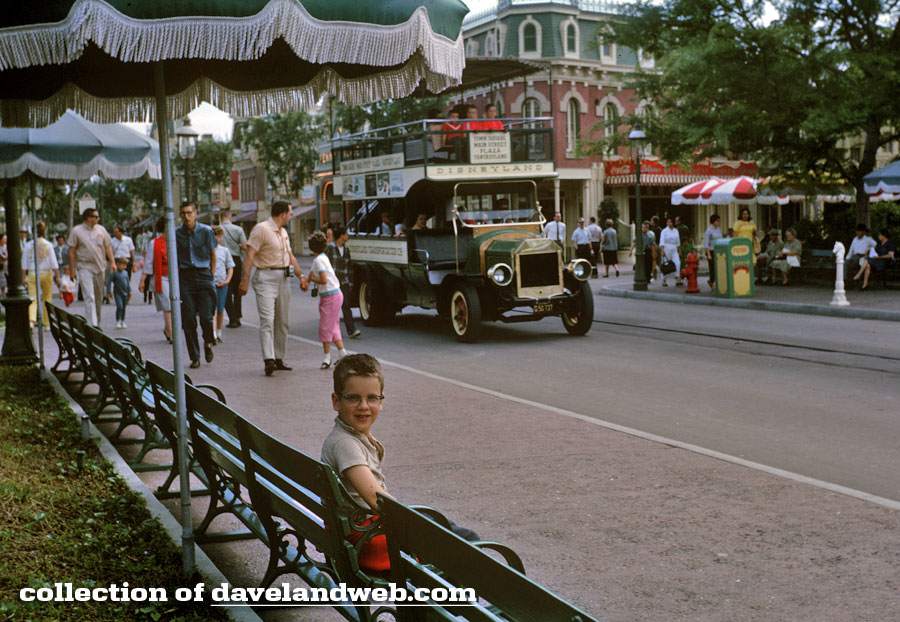 Here come three more nerds…and they love red, too!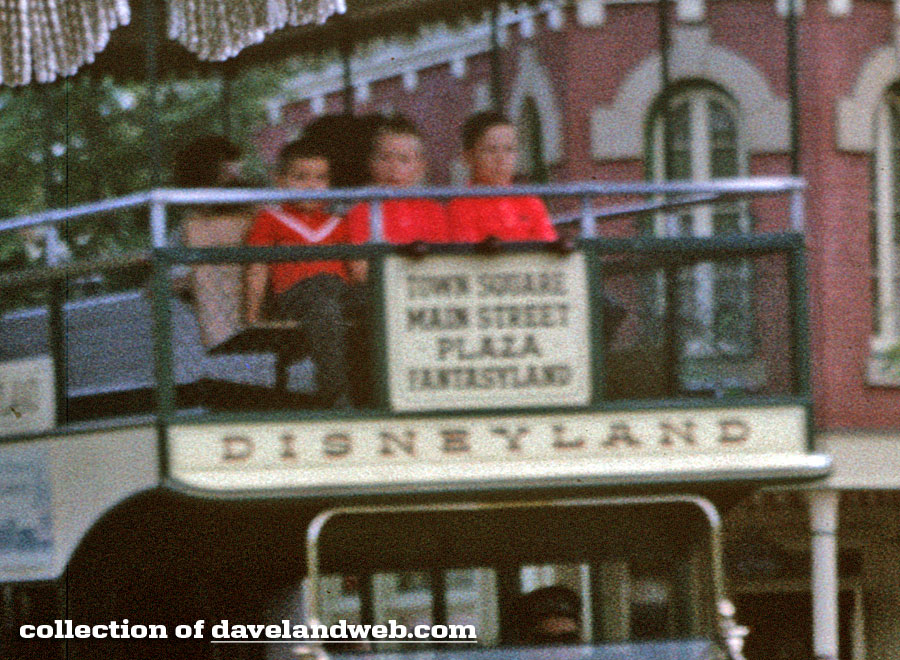 More vintage (and current!) Disneyland goodness at my
main website.