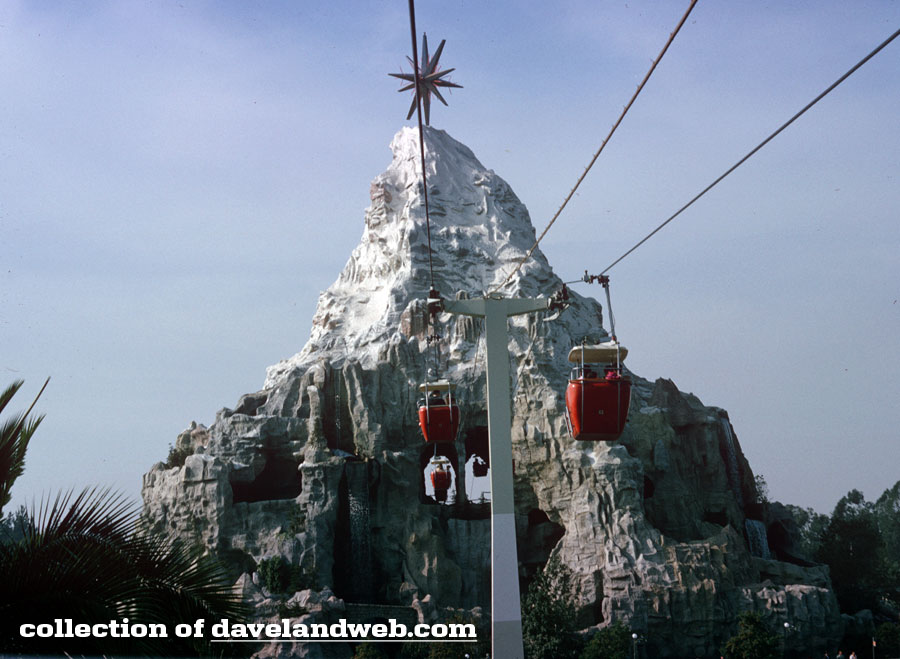 This first November 1967 image of the Matterhorn is great because it shows the Christmas Star perched high atop the peak of Walt's Mountain.
The previous shot taken by our vintage photographer is much better, as there are no Skyway wires obliterating our view.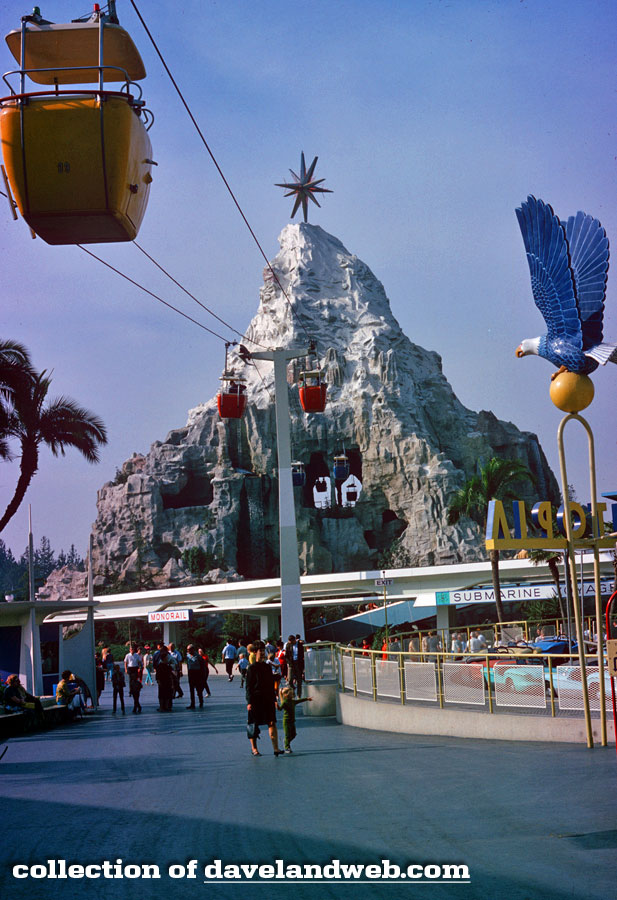 How about a closer look at the Star? Looks like some kind of crazy Spy Satellite!
and let's not shortchange the Richfield Eagle, watching over the Autopia: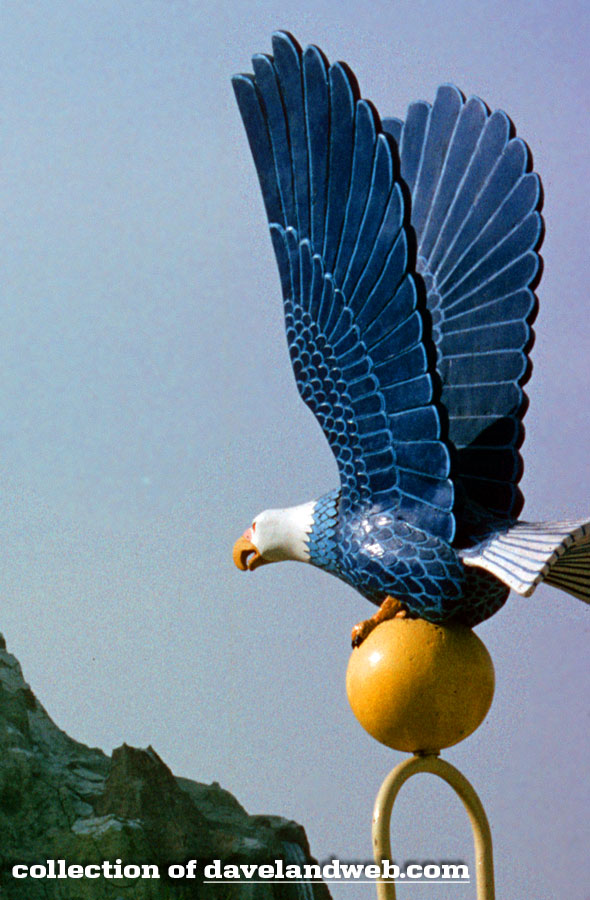 More vintage & current Disneyland photos over at my
main website.