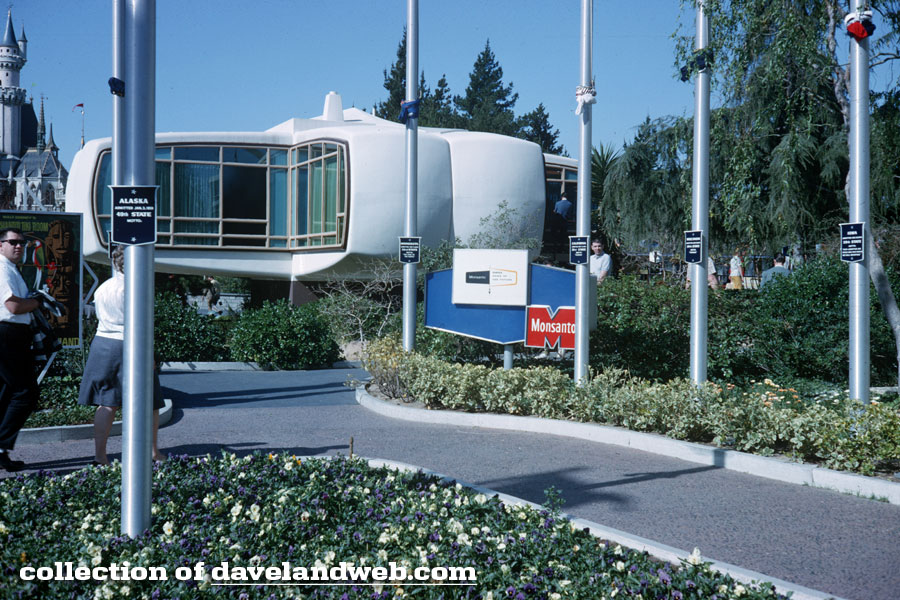 This February 1964 image shows the Monsanto House of the Future in Disneyland's Tomorrowland. Like most of my photos, the fun is looking at the details, such as the plaque for the flag representing our 49th State, Alaska. And how about that Enchanted Tiki Room attraction poster! Or the guy who looks like he could be a Secret Service Man!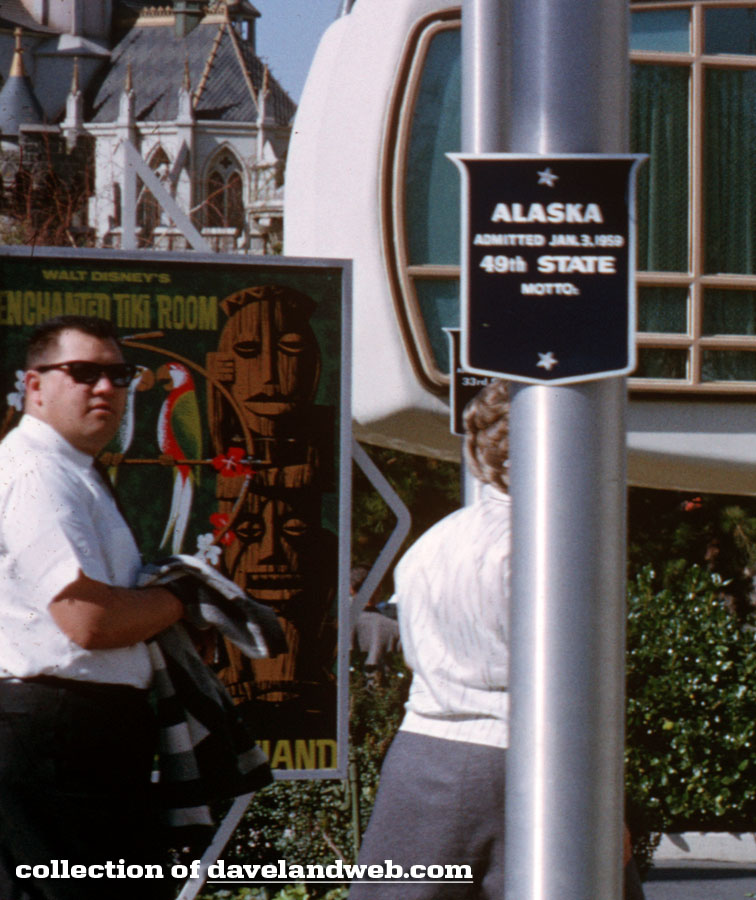 At first I thought this wad of cloth was a Christmas decoration.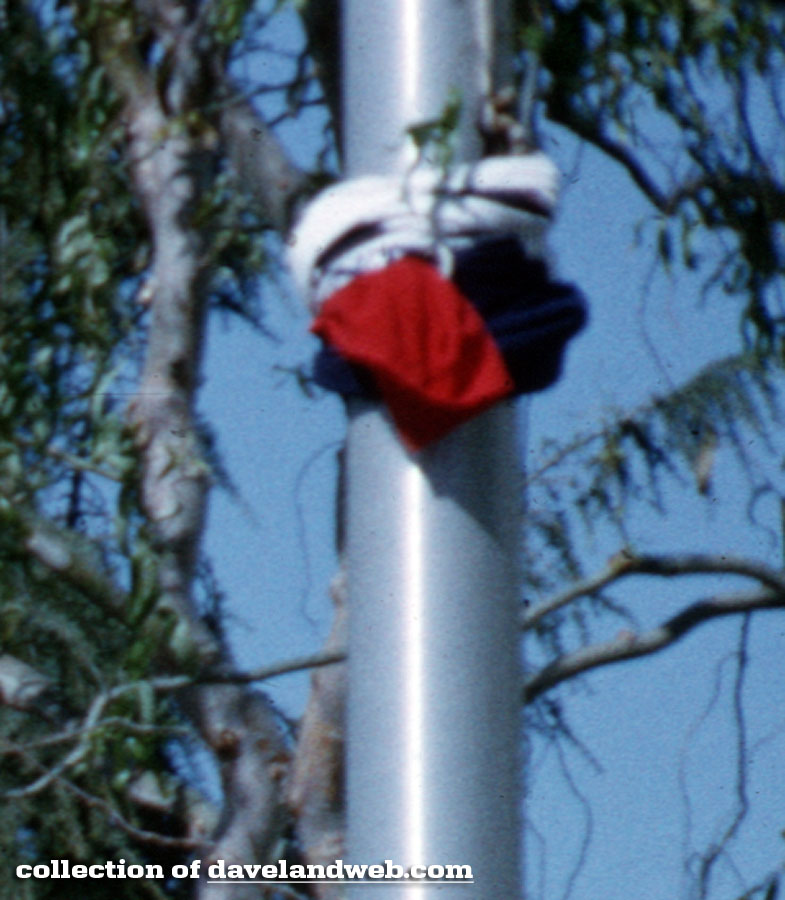 Looking at the one next to it I realized it's just a folded flag, waiting to be unfurled.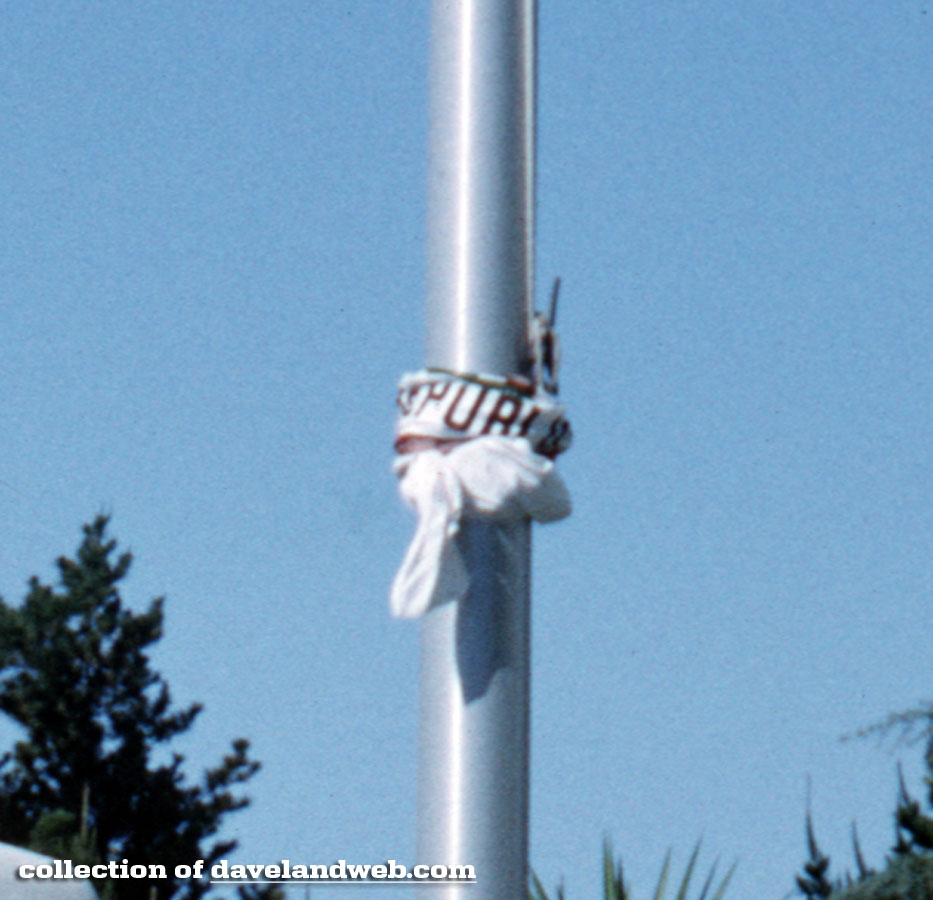 More House of the Future photos at my
main website.