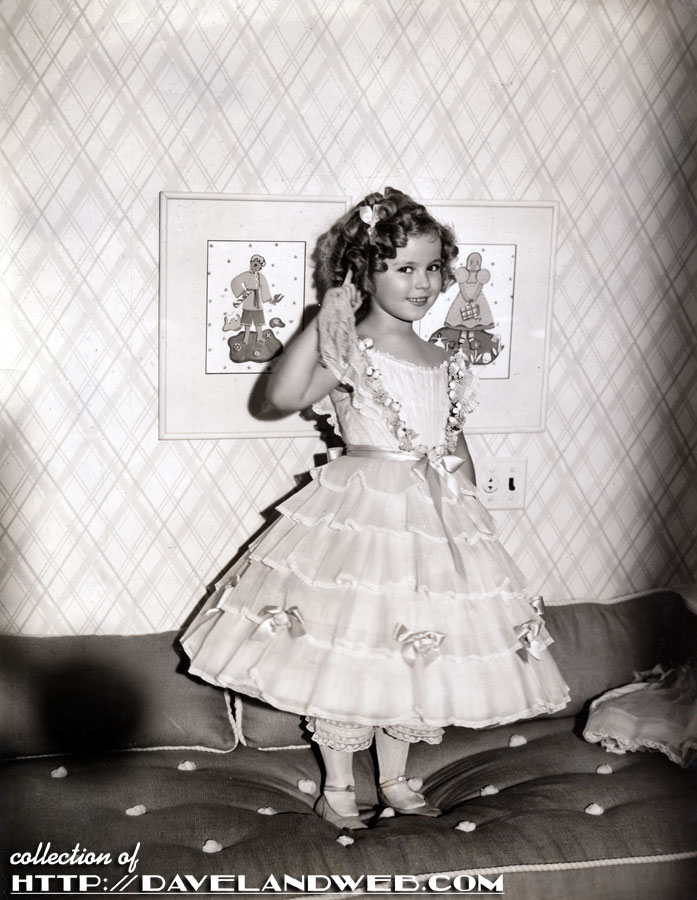 Today is a trio of shots from Shirley's 1935 film "The Littlest Rebel." Here's the publicity blurb that accompanied this photo:
FASHION PLATE - Little Shirley Temple illustrates that it is possible to retain poise in a cumbrous hoop skirt of the Civil War period. The costume is one of many she wears in 20th Century-Fox's "The Littlest Rebel."

I dig the pics on the wall behind her!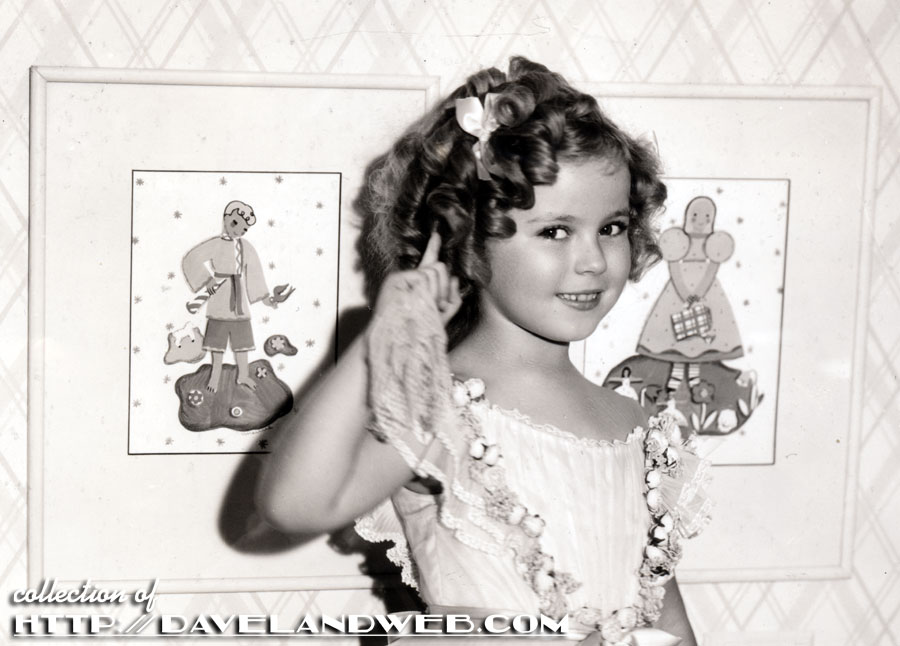 Even at the tender age of 7, Shirley was not immune to the drivel cooked up by the publicity machines of the day. Here's what was written for this heavily retouched shot:
S. T. Loves D.J.
Any day now, you might see that scrawled in childish characters on the sidewalks of Hollywood. For Shirley Temple is in the throes of her first love, Dickie Jackson. They're working together and, out of 30, she selected him (with blushes) as her dance partner.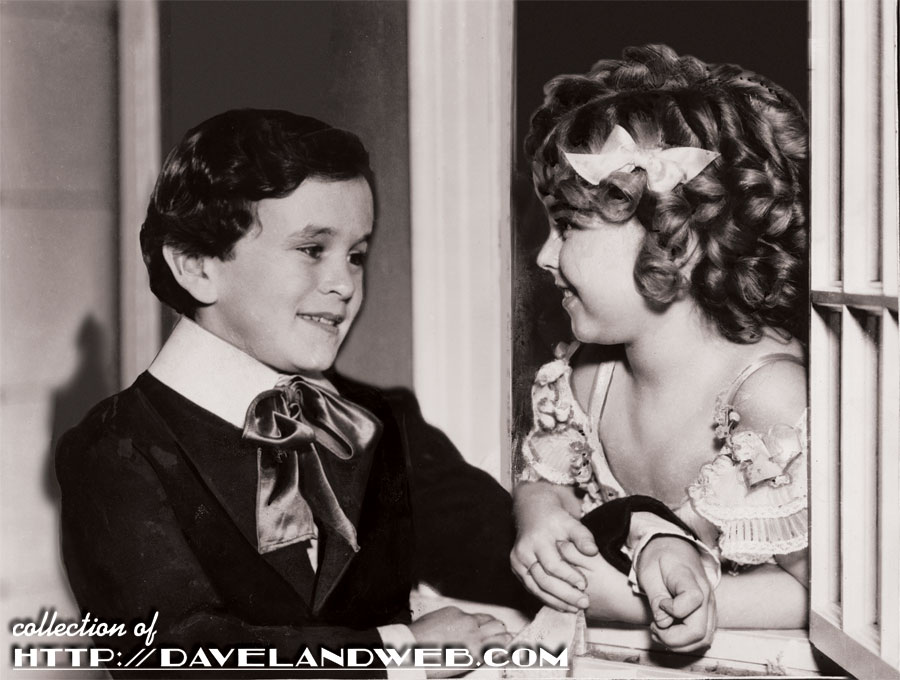 If you've seen the movie, you know that her dance partner ended up being Edward McManus. No blushing for this shot!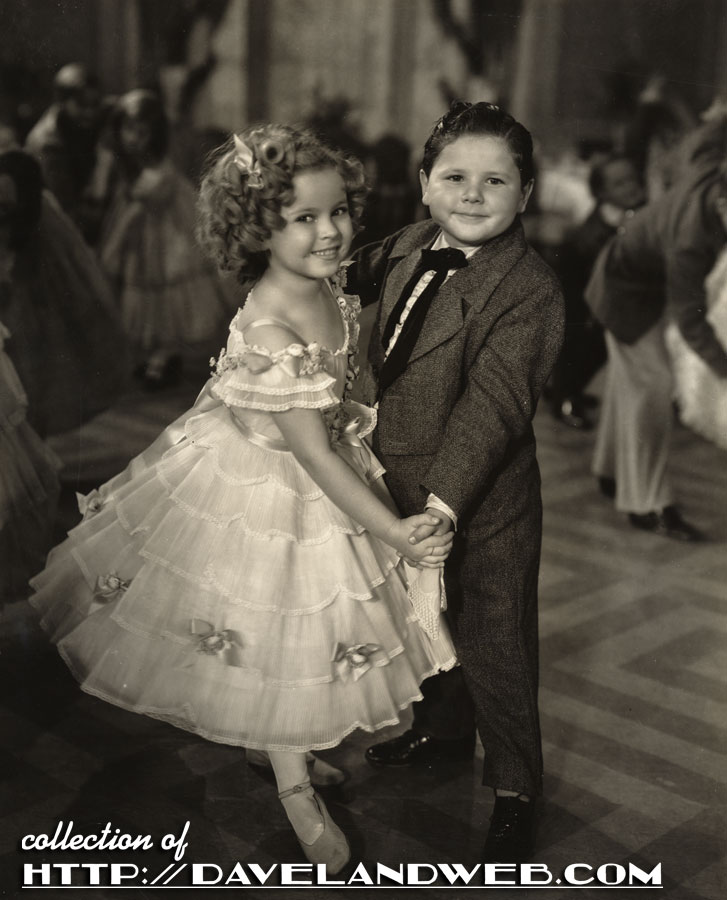 See more Shirley photos at my
main website.