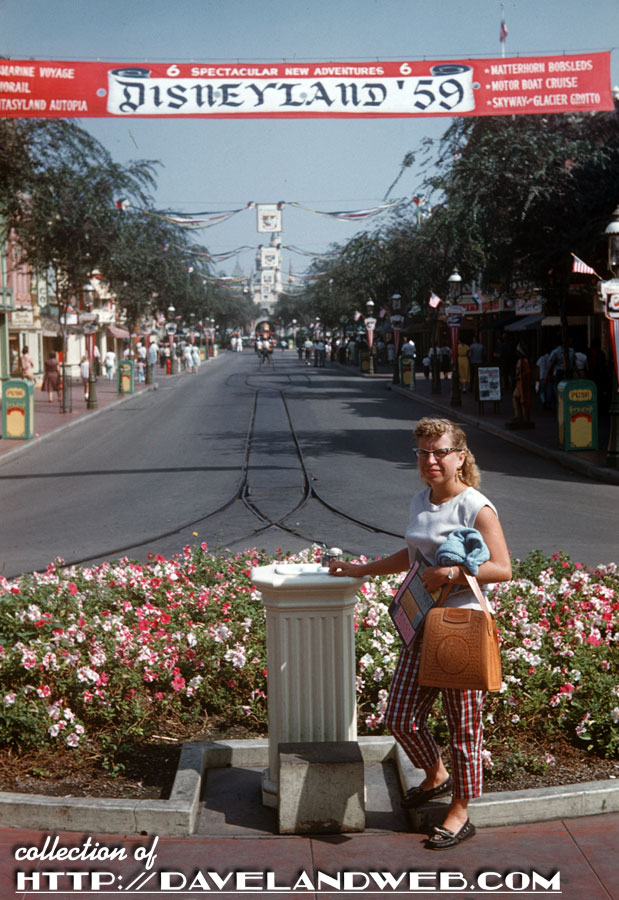 Shot almost 60 years ago, this September 1959 image shows a guest getting ready to quench her thirst in Disneyland's Town Square. Is she even aware of the historic significance of the banner hanging behind her and all of the new attractions that have recently opened for her enjoyment? Probably not. She's more focused on her cool leather purse with the hand tooled design on the front. Can you blame her?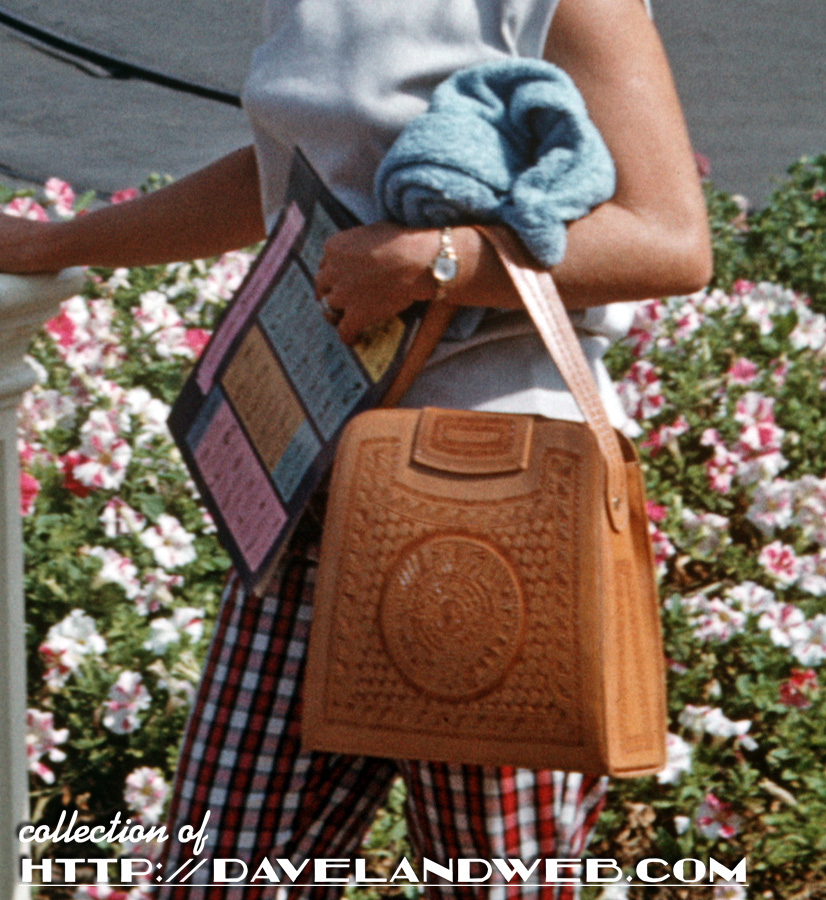 1959 truly was an amazing year for new attractions. Get a load of the ones announced on the banner: The Submarine Voyage, Monorail, Fantasyland Autopia, Matterhorn Bobsleds, Motor Boat Cruise, and the Skyway via Glacier Grotto. I think I'd take those over Star Wars Land any day.
See more Disneyland Town Square photos at my
main website.