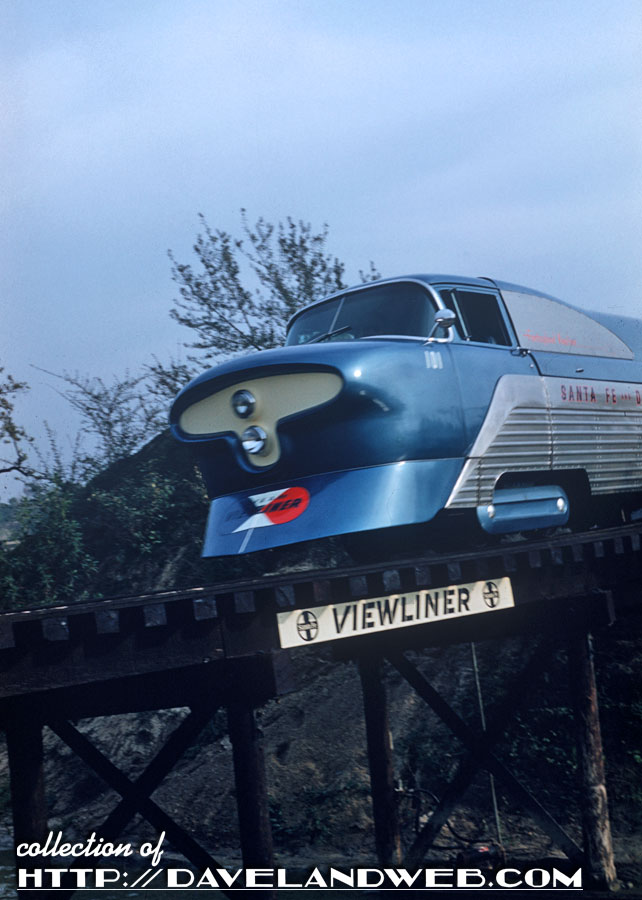 Let's take a ride on the shortest lived (June 26, 1957–September 15, 1958) transportation system at Disneyland, The Viewliner. Today's post features two glorious views of the Fantasyland Train (blue) and the Tomorrowland Train (red). How about this overhead shot from a Skyway bucket? Talk about a steady hand!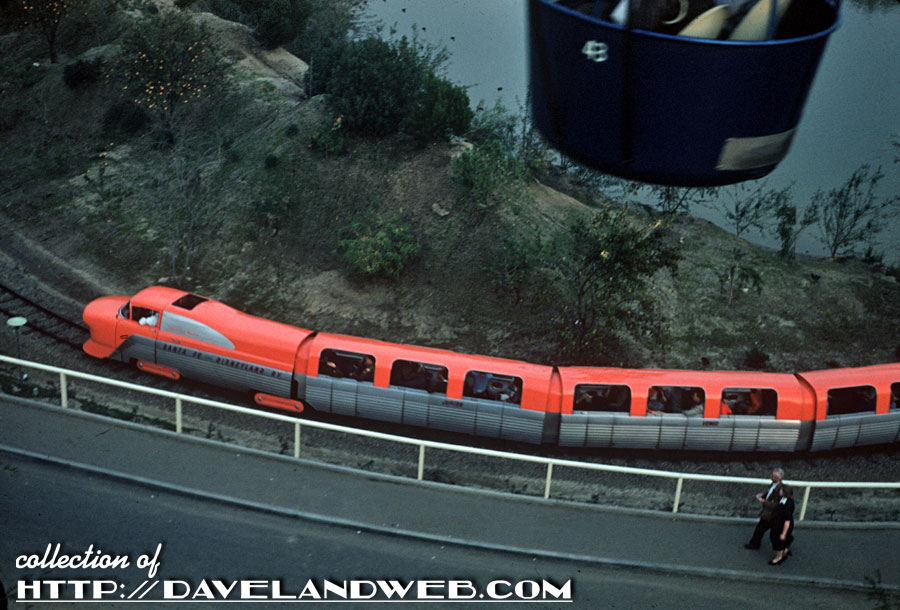 I had to squeeze at least one closeup out of this set showing just how tiny this train was!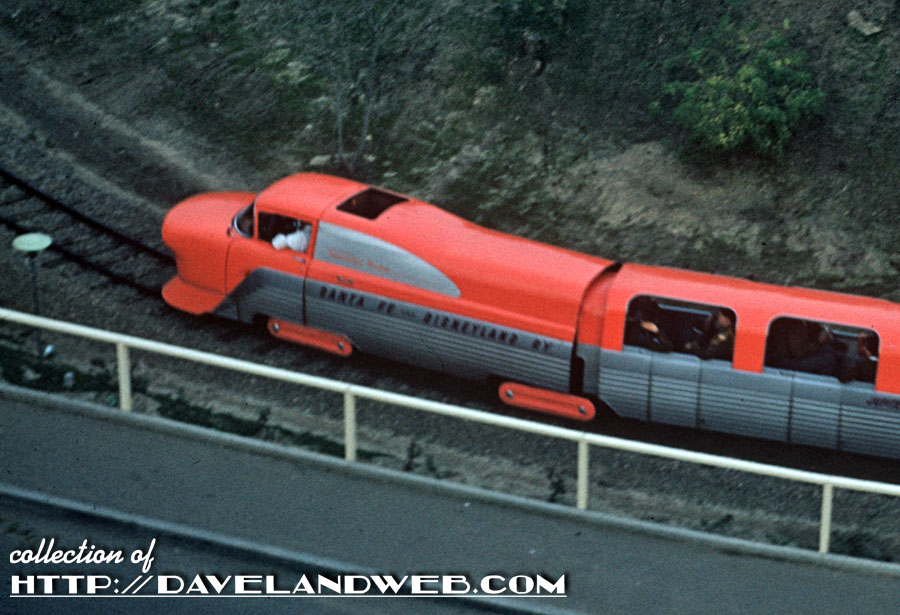 See more Viewliner photos at my
main website.