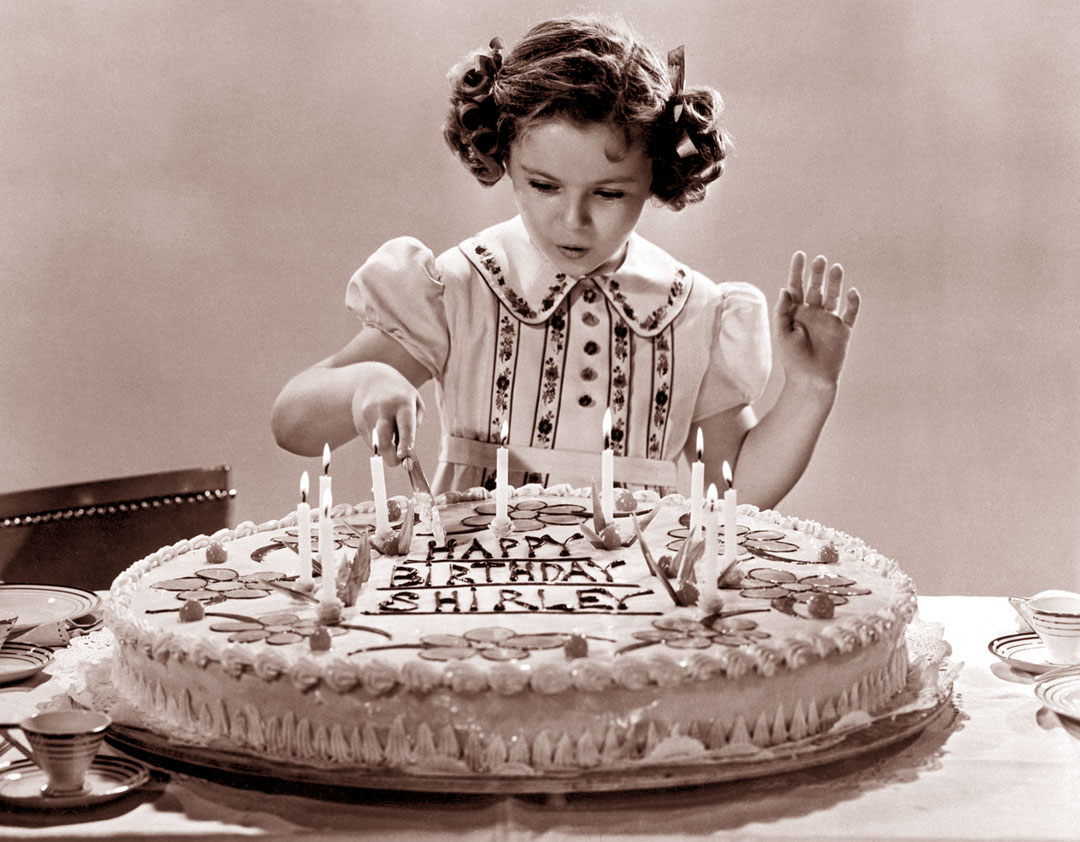 It's a birthday photo blowout for La Temple today, on what would have been her 91st birthday. The first photo is from her 10th birthday in 1938. Don't bother counting the candles; there are only 9, as one year was lopped off Shirley's age at the time to make her seem more precocious.
80 years ago today in 1939, this photo was taken at the Café de Paris on the Fox lot. What a cake!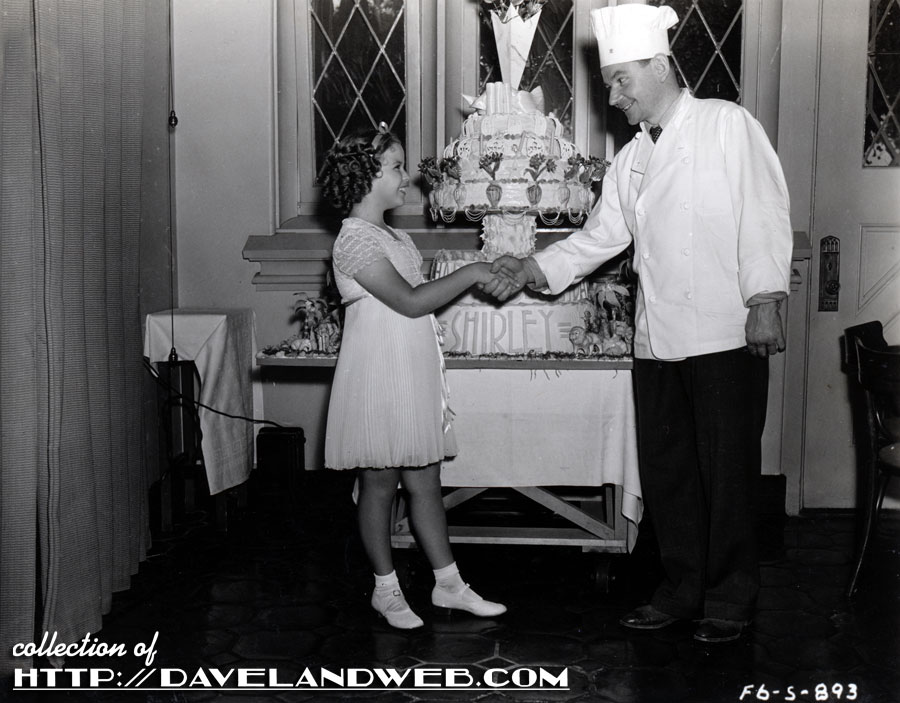 Her 1940 birthday occurred during filming of her last movie for Fox, "Young People."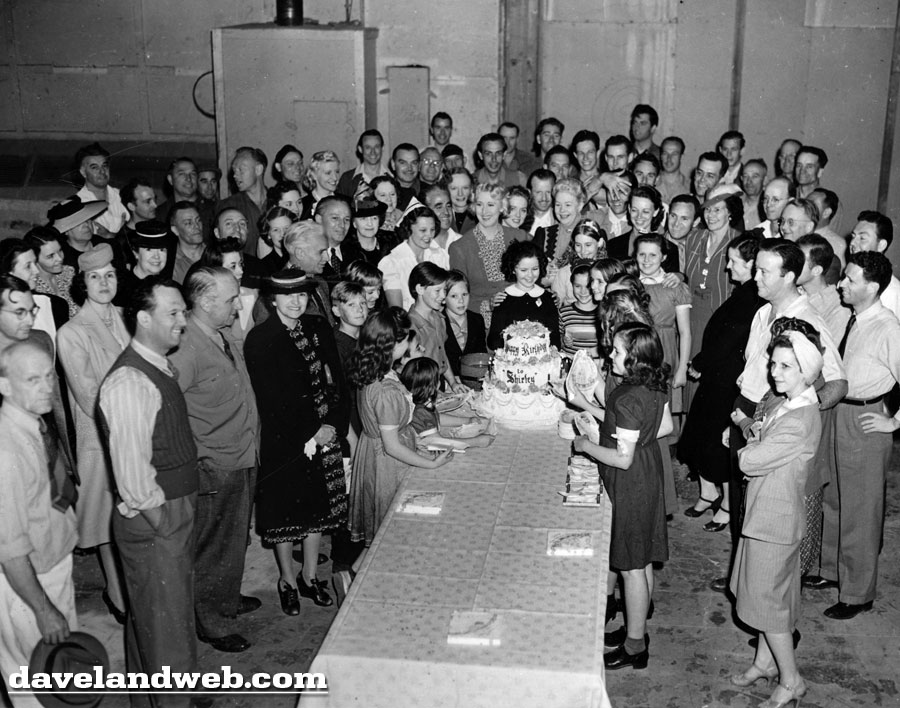 Shirley even had to dish up her own cake!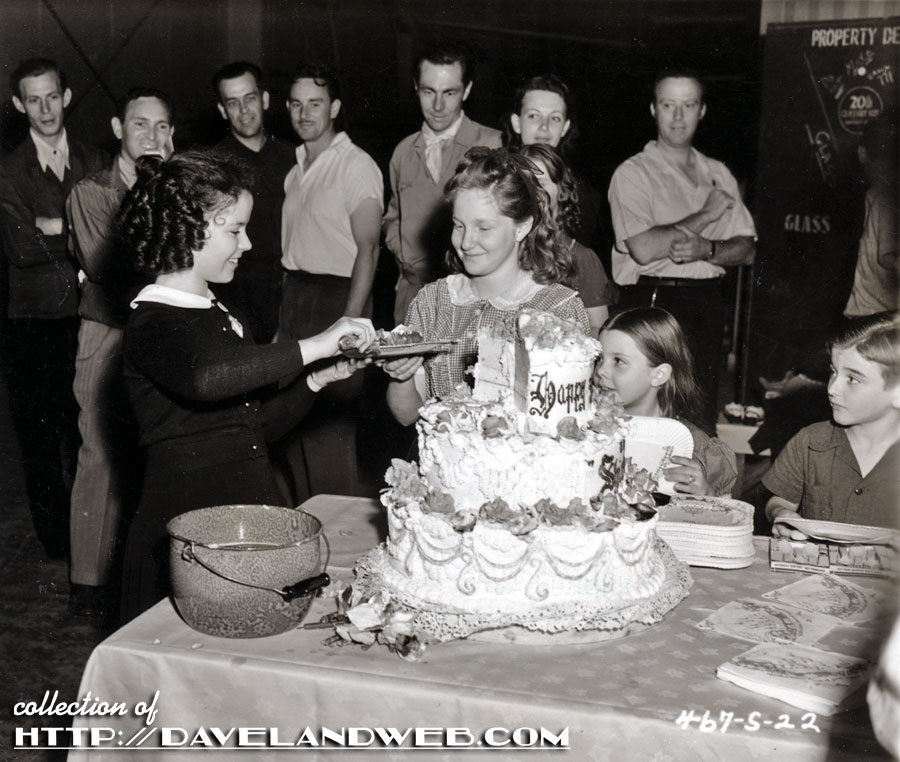 For her sweet sixteen party during the filming of "I'll Be Seeing You," Monty Woolley gave Shirley a gag gift of the book "Life Begins at 40."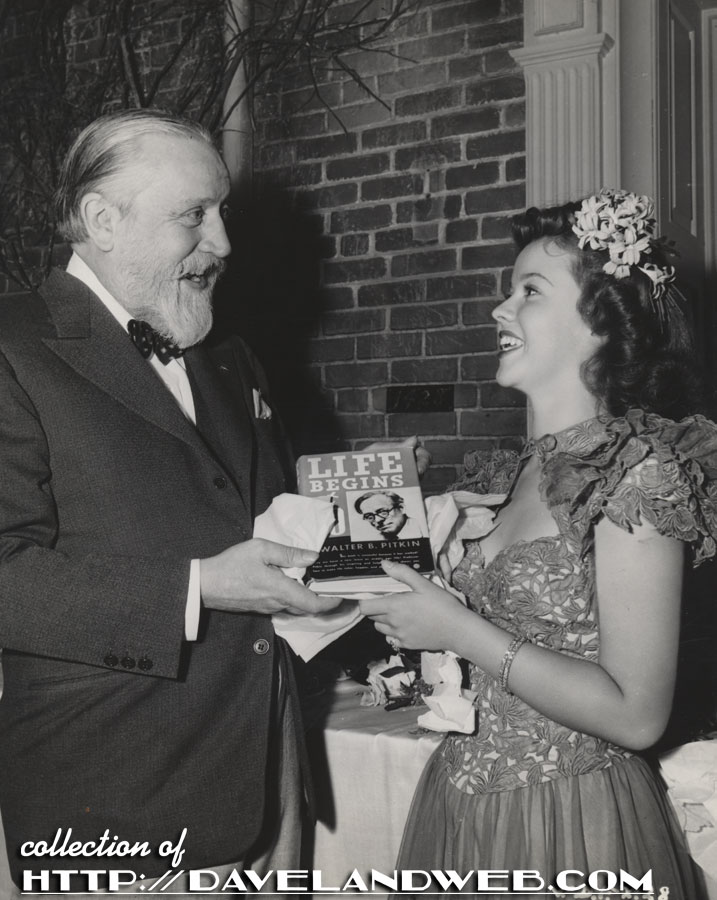 Here is Shirley with her stand-in and good friend Mary Lou Isleib: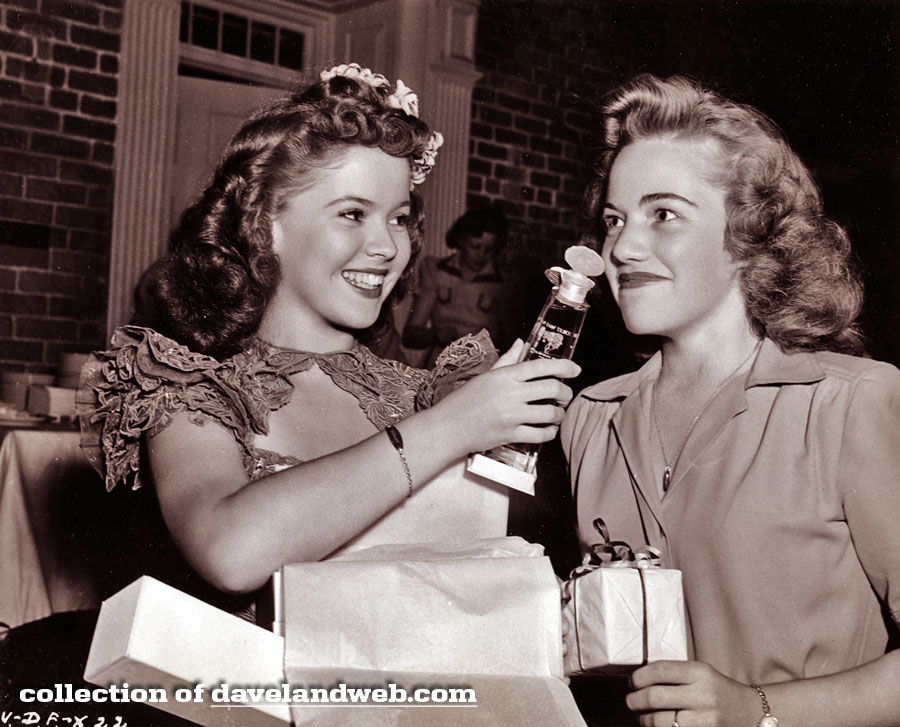 For her 18th birthday, former costars gathered on the set of "Honeymoon" to help Shirley celebrate, including Adolphe Menjou, James Dunn, and Franchot Tone.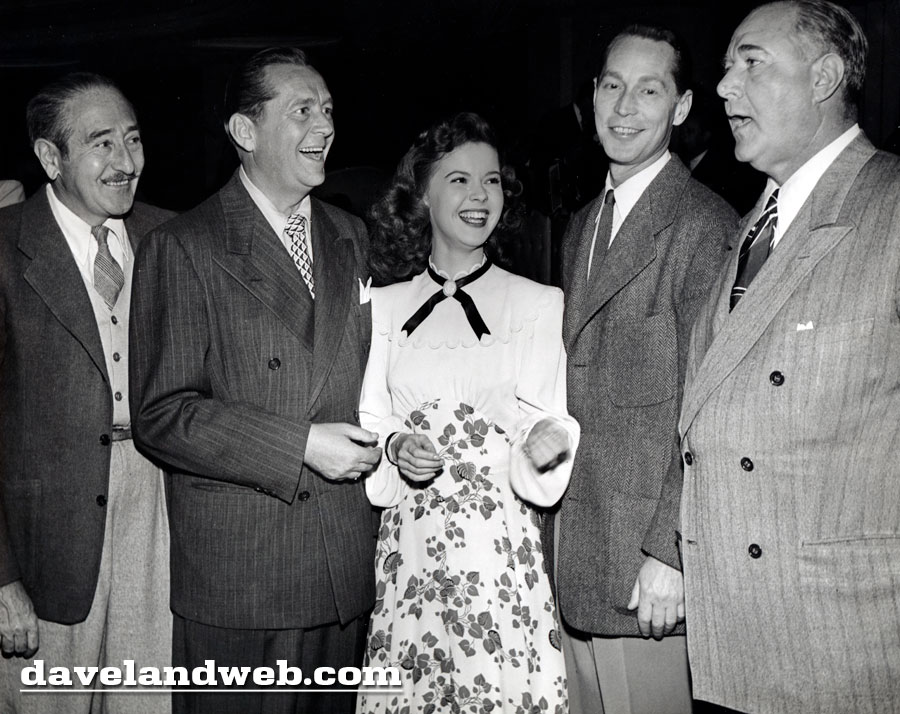 Jack Oakie from 1940's "Young People" was also on hand: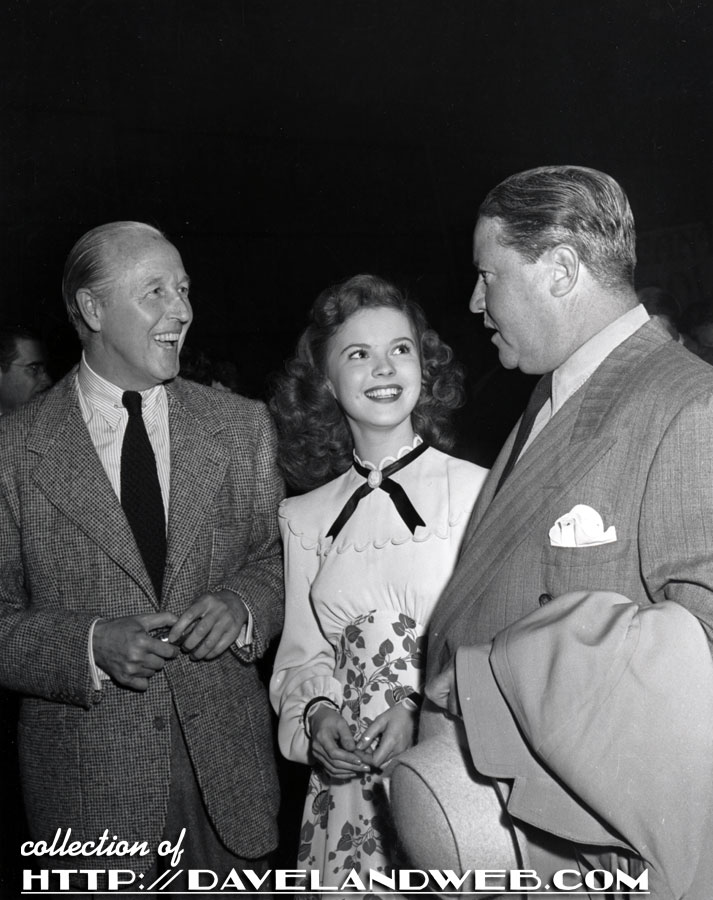 Even into adulthood, Shirley worked on her birthday, as can be seen in this shot taken during filming of "The Red Skelton Show" in 1963: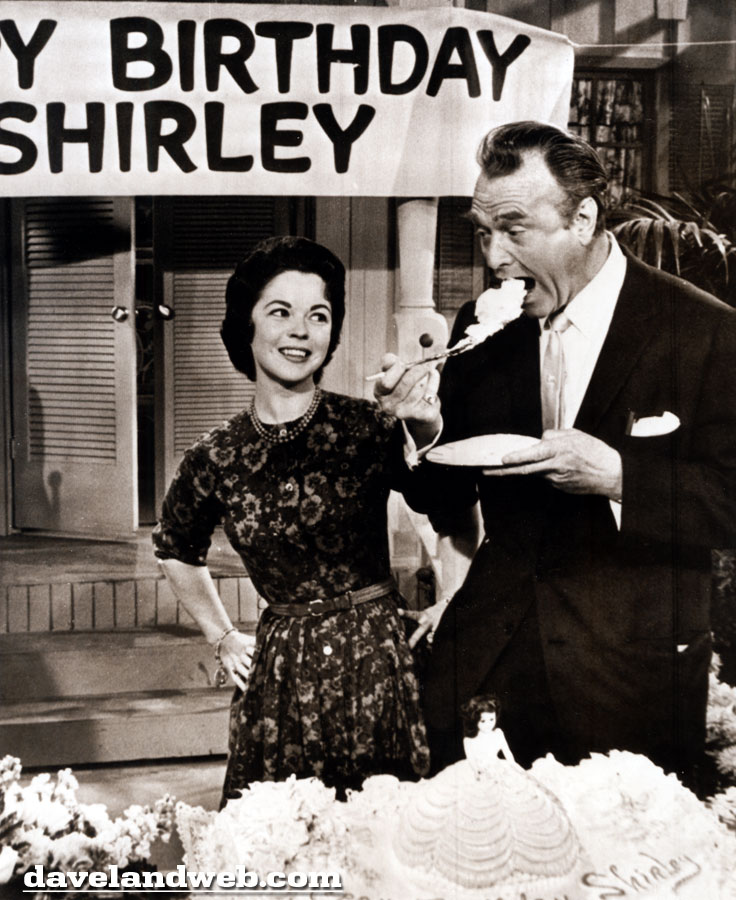 See more Shirley Temple photos at my
main website.