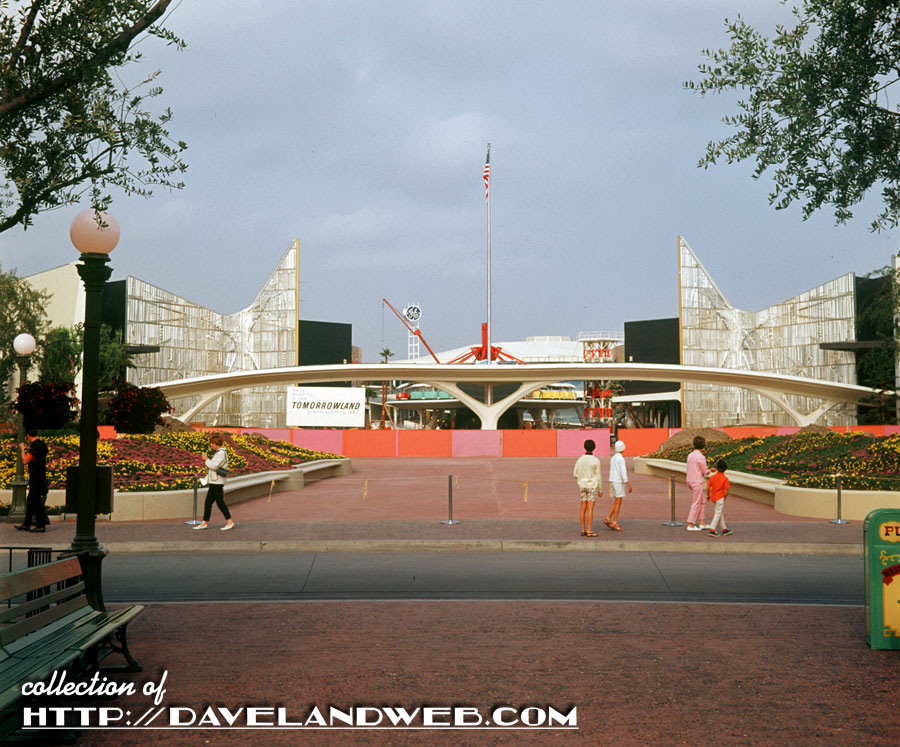 "New" Tomorrowland was an exciting remodel for this area of Disneyland which was the one land that got the shaft when the Park first opened in 1955. By 1966, Walt had the money to make it just the way he wanted it to be, and that's what was created for the public when it opened in 1967. Instead of an attraction blocking the entrance, "New Tomorrowland" had a wide welcoming corridor, with a matching set of Mary Blair murals on each side called "The Spirit of Creative Energies Among Children." This first image of the murals is new to my collection and hails from August 1968: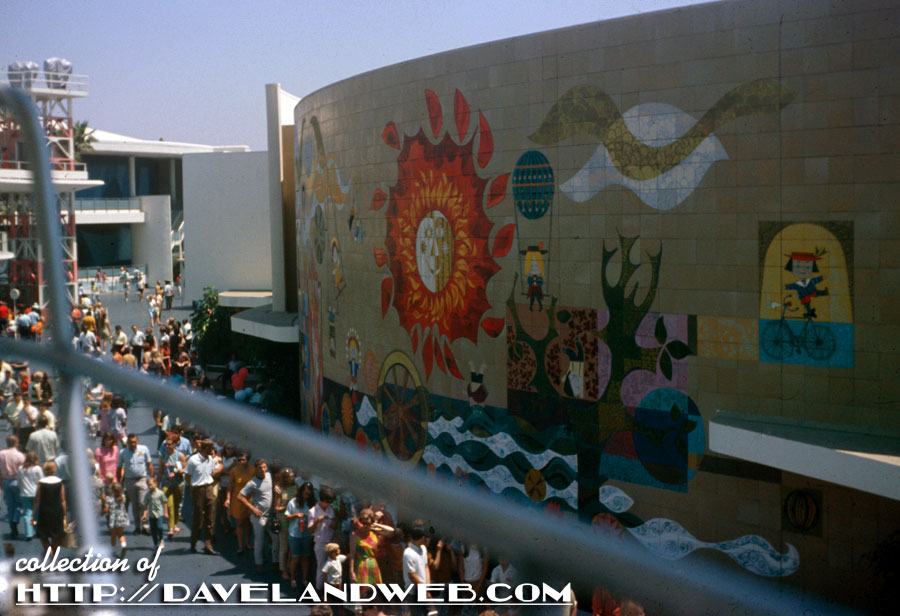 At first glance, they look like they belong in Fantasyland near the small world attraction, but they were actually designed with the future/tomorrow in mind. See the satellites along the top?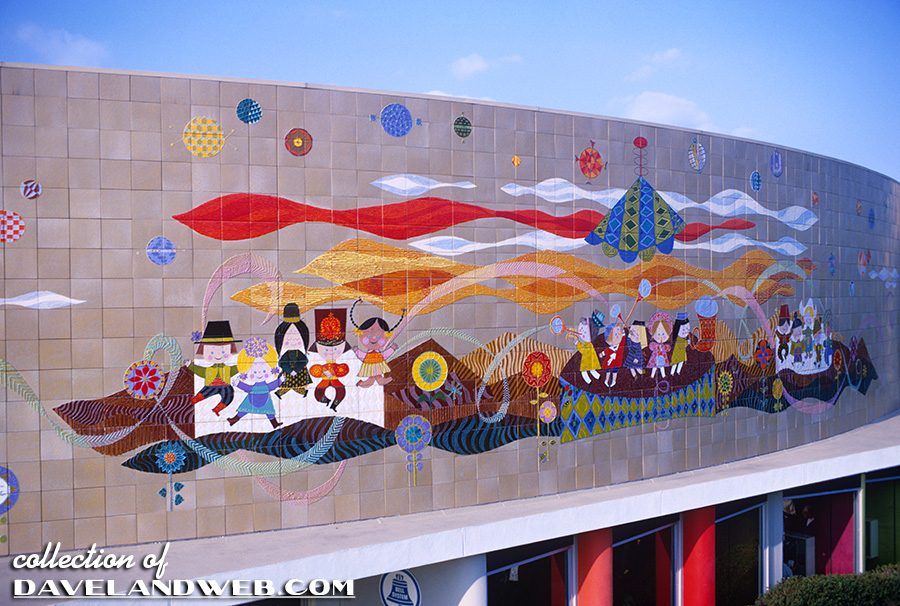 All of the sun images on the Adventure thru Inner Space wall (south side) are representative of solar energy, with nods to wind and solar energy as well: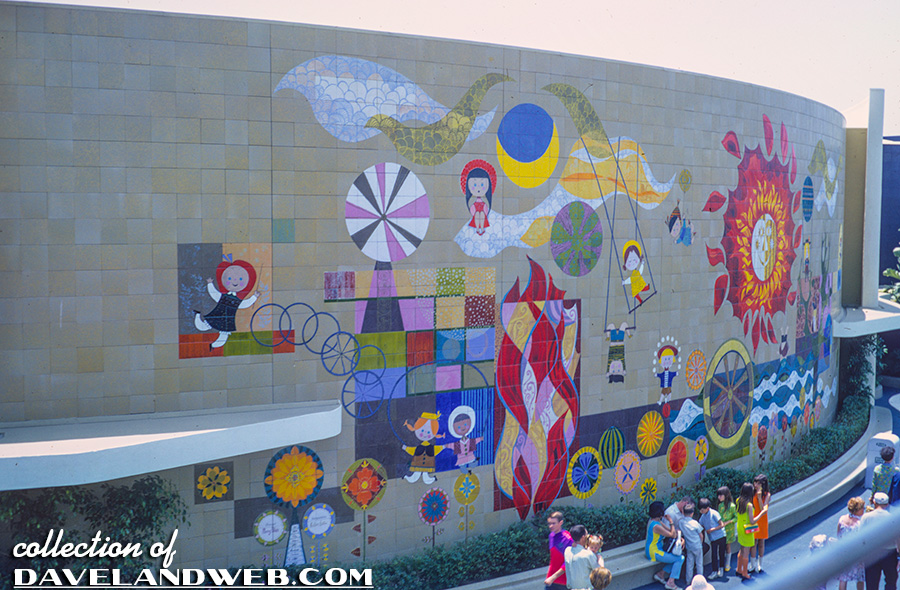 For a great vantage point of the murals, nothing beat the PeopleMover: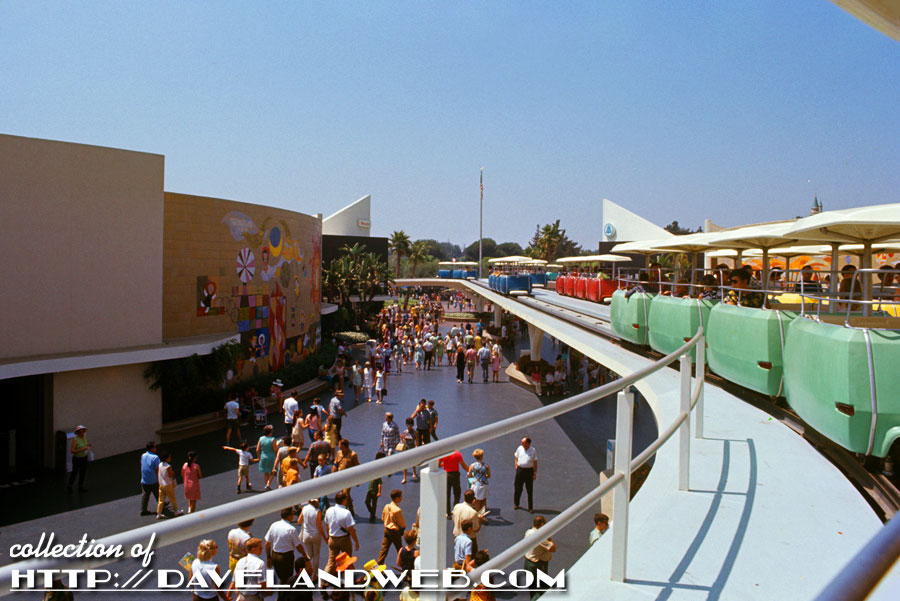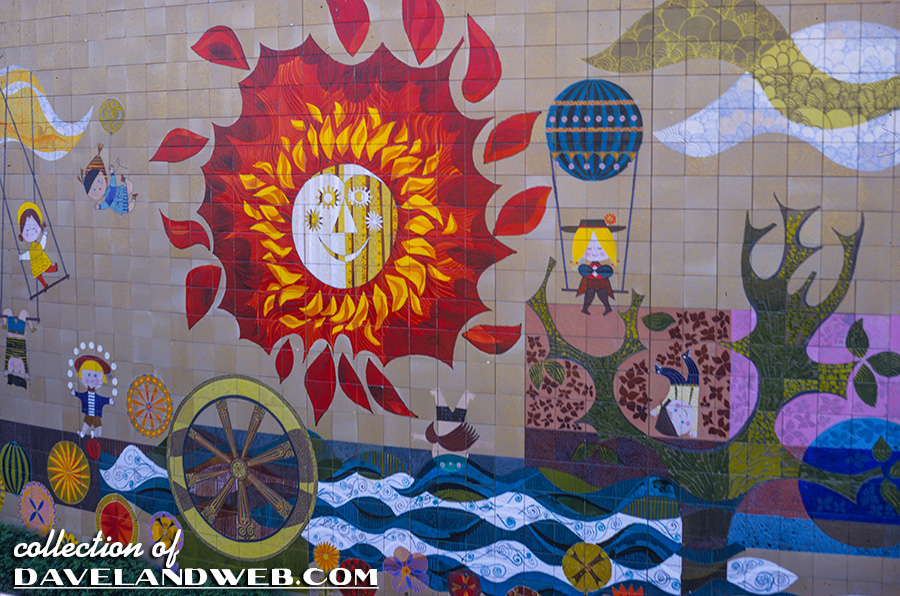 This shot really shows the texture of the tiles. These weren't just your basic bathroom tiles, folks!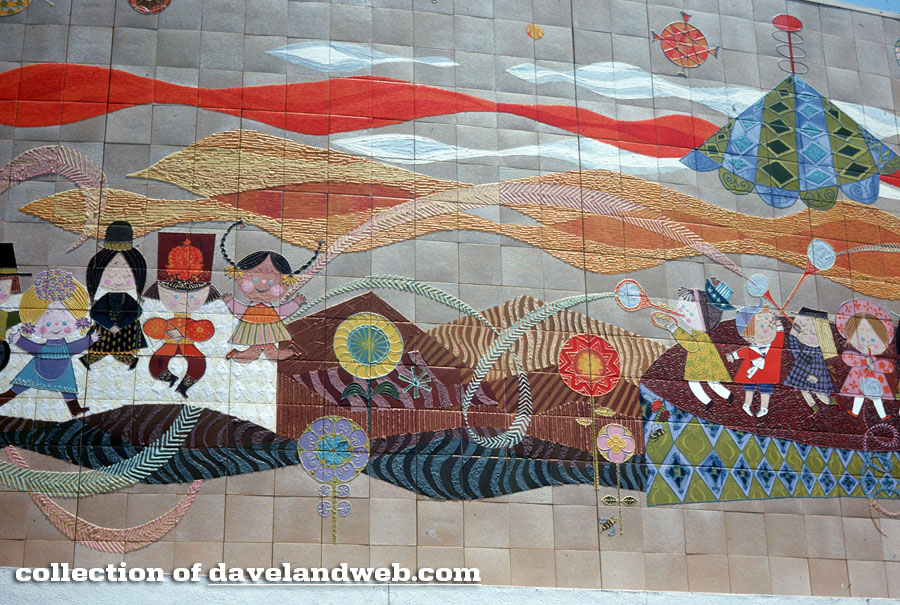 The most recent shot in my collection of the murals is from July 1977. The south side mural was covered in 1986, with the north side going bye-bye in 1997. I have heard that the murals still remain underneath, and have also read that they were ruined in the process of being covered. Who knows? It sure would be cool to have them uncovered again. They are a true work of art.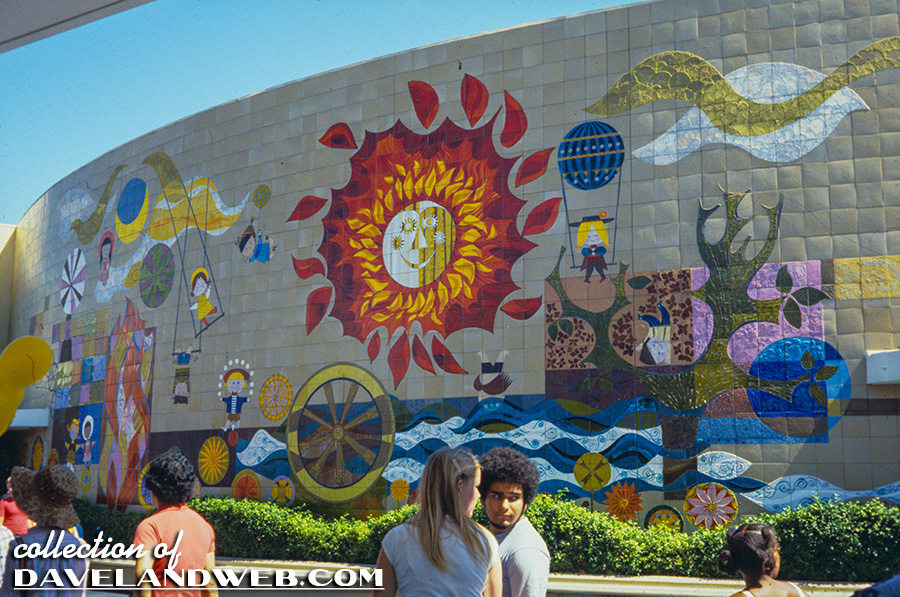 See more "New" Tomorrowland photos at my
main website.