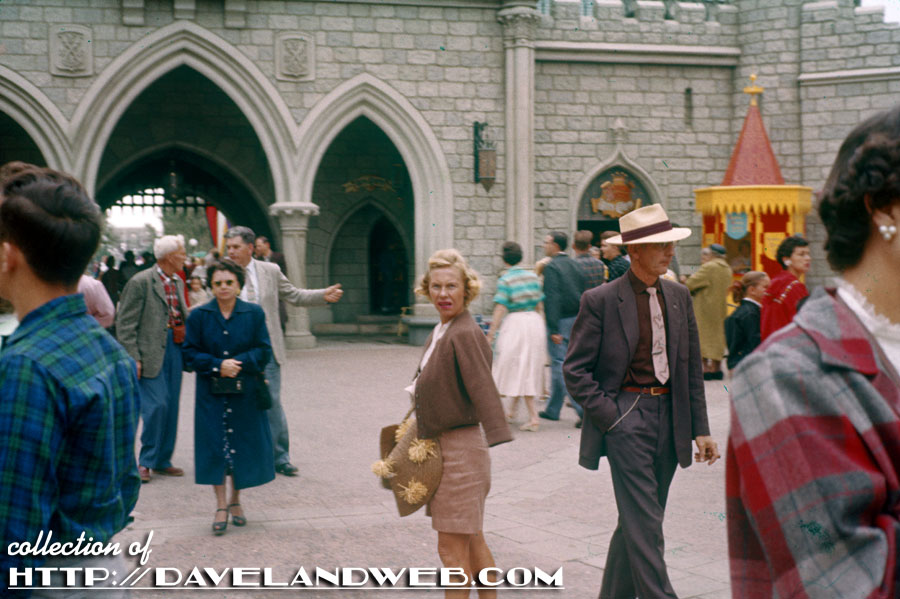 The minute I saw this image I had to have it. Something about the 1950s dapper gent in this photo really called to me. Walking through the courtyard area at the rear of the castle, he just screams "The Most Interesting Man." The hat, the tie with hearts, the cigar, the pocket chain watch…this man is an icon of style.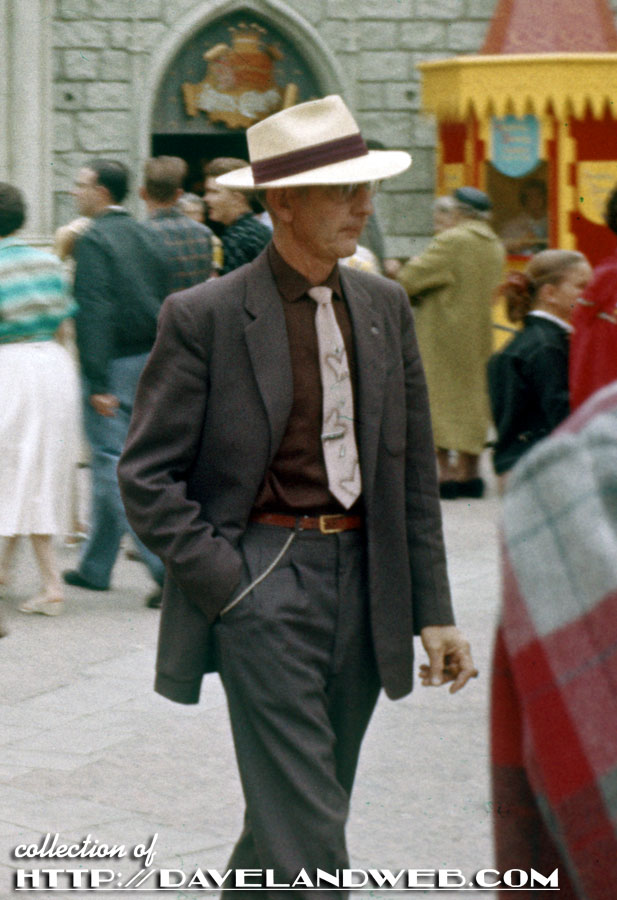 Oh…and the vintage Ticket Booth in the background is kinda' cool, too!
See more Sleeping Beauty Castle photos at my
main website.