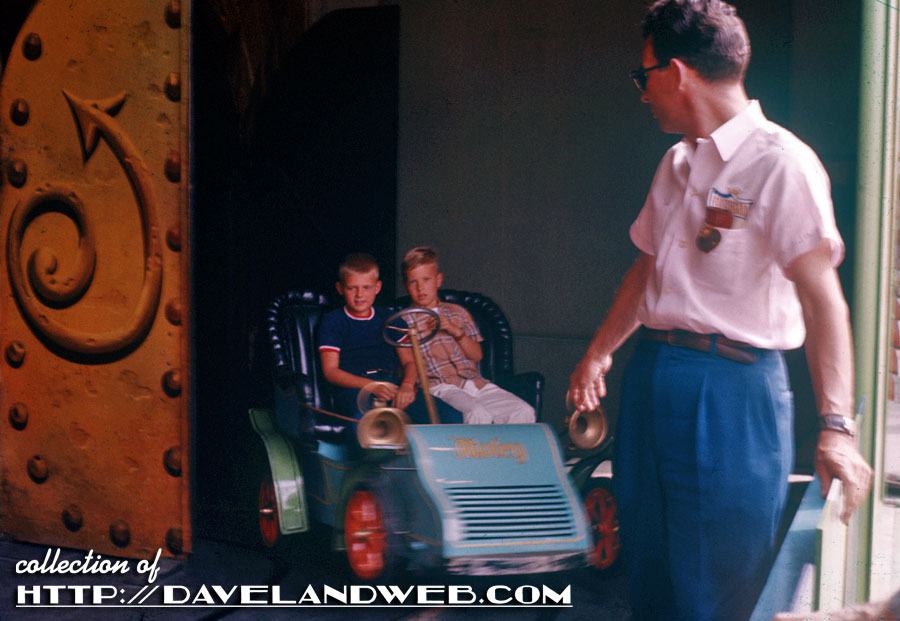 I LOVE dark rides and get especially excited to see vintage shots of these attractions since they are so rare. While it's not an interior view, I still like seeing the look of "oh s$%t" on the faces of these young guests as they exit the ride.
I wish this shot was a bit sharper, but that's the way it goes. Still cool to see the Fantasyland patch and cast member badge on the attraction operator's shirt.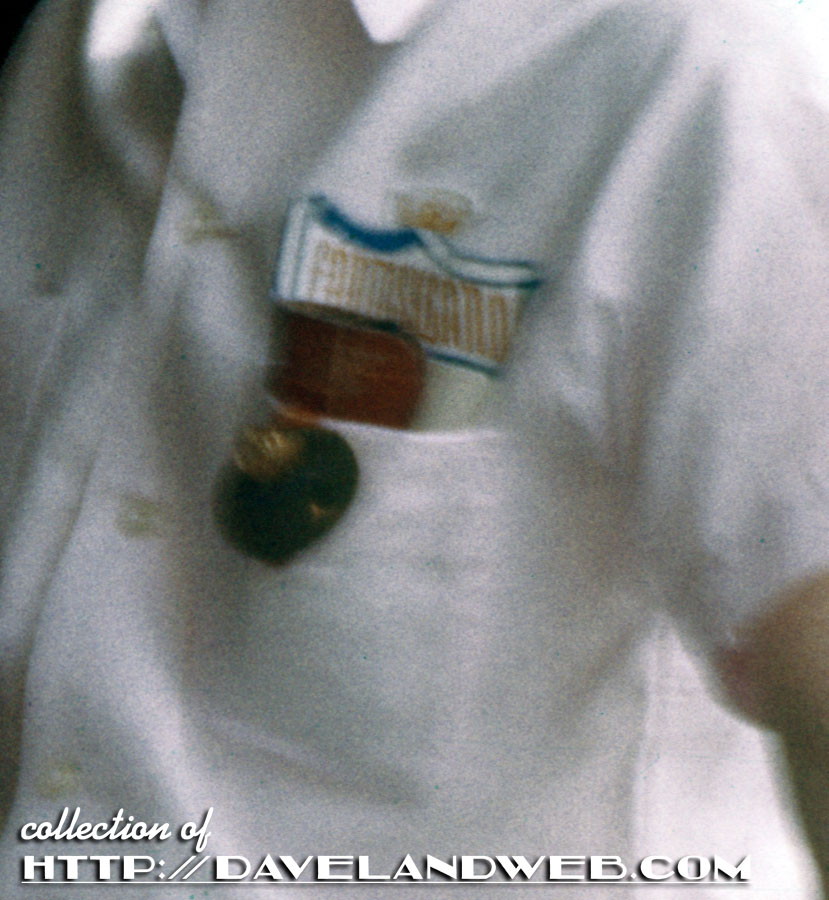 See more Mr. Toad's Wild Ride attraction photos at my
main website.