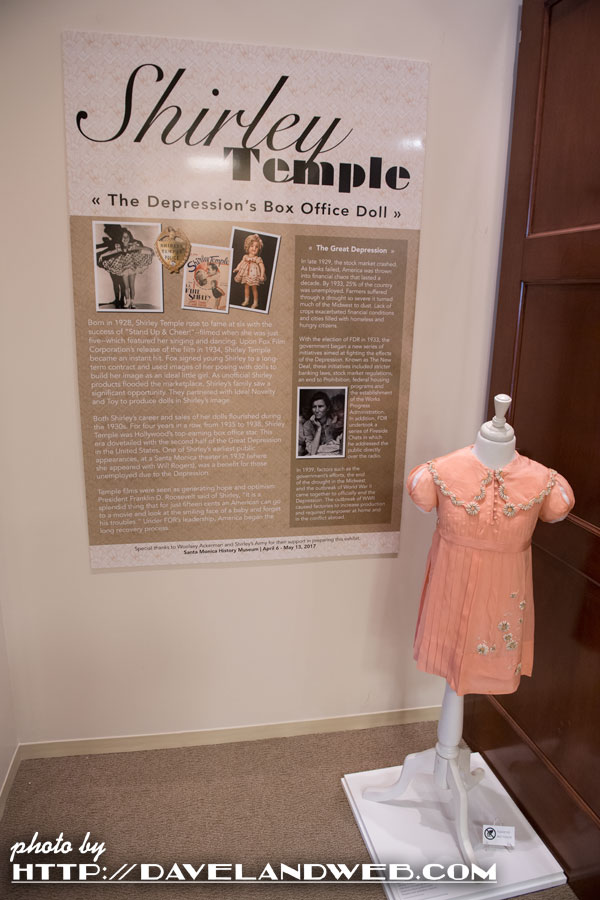 After the wonderful tour of the Marion Davies Guest House, our little entourage journeyed over to the Santa Monice History Museum to see their new exhibit, entitled "Shirley Temple, The Depression's Box Office Doll." Besides vintage Shirley Temple dolls, there was a wonderful selection of authentic movie costumes and personal wardrobe that had belonged to Shirley. I was in hog heaven.
When I arrived, the lobby area was set for a tea in Shirley's honor, as the very next day would have been her 89th birthday.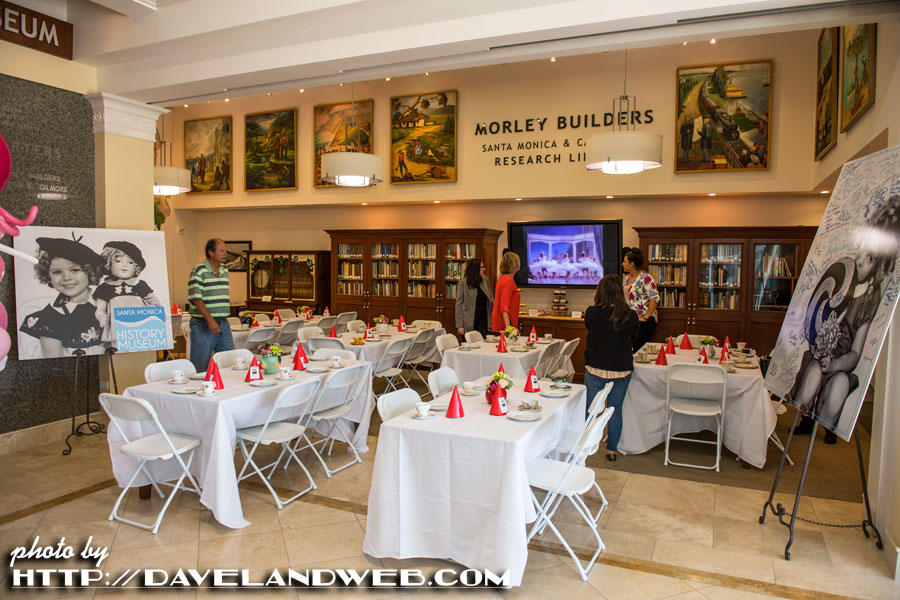 I made a bee line to the exhibit area before the exhibit room got too crowded (which it did); you know I need my space to take photos! Temple's iconic polka-dot "Stand Up And Cheer" dress from 1934 greeted me just as it had before in 2015 when I saw the first Shirley exhibit there.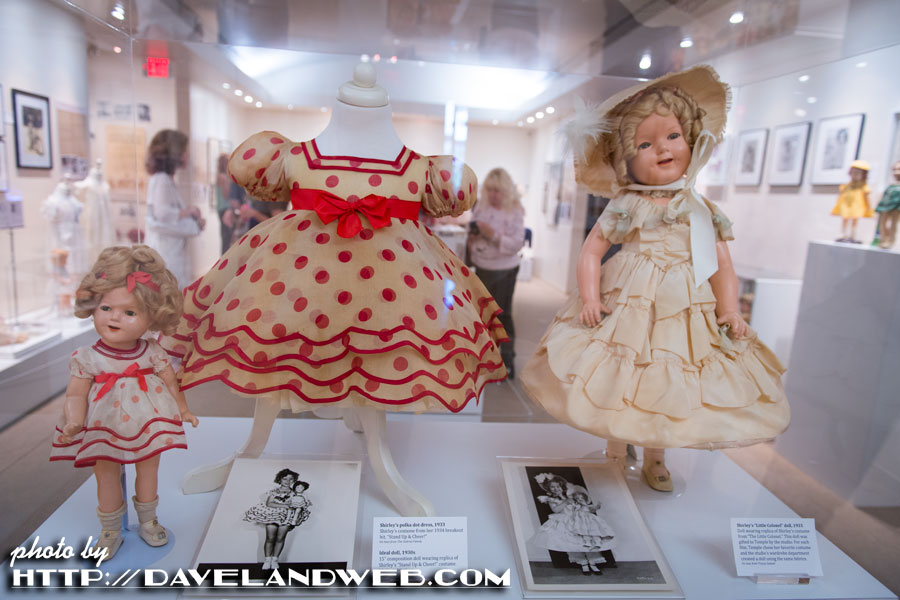 This time though it was surrounded by two vintage composition dolls; one representing the aforementioned movie and the other was a huge "Little Colonel" doll in its original outfit. This particular doll was gifted to Temple by the studio. For each film, Shirley chose her favorite costume and the studio's wardrobe department created a doll wearing a replica of the costume using the same fabrics.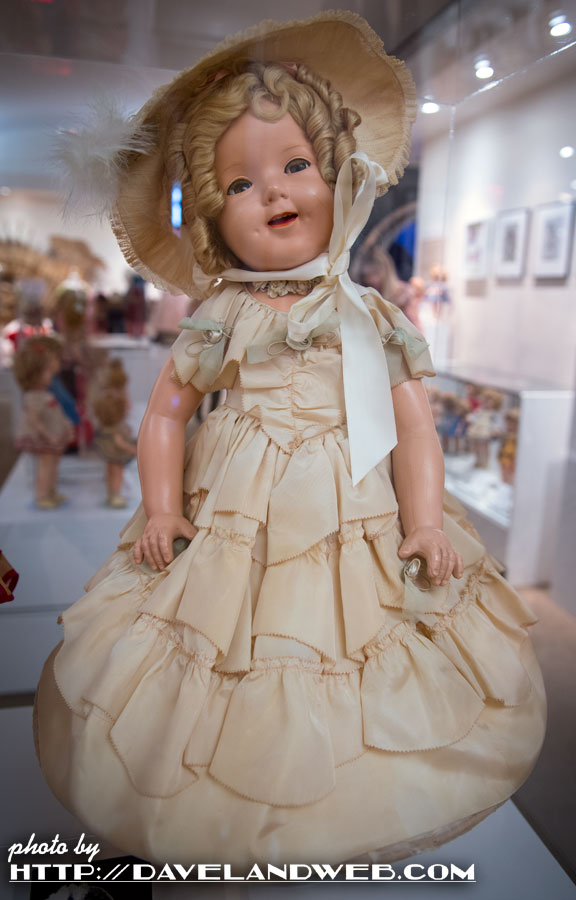 You've probably all heard the story about how Fox Studios shaved a year off of Shirley's real age to make her seem more precocious. Here's the proof that she was actually born in 1928, not 1929: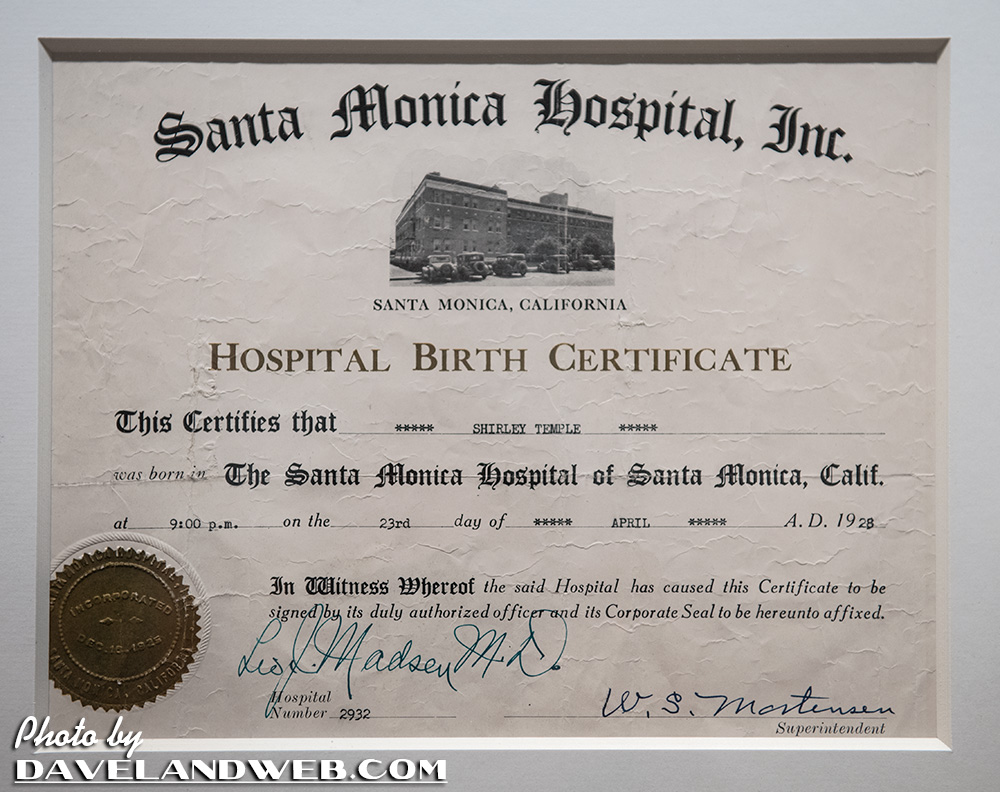 Speaking of birthdays, here's a shot of one of the huge parties 20th Century Fox held for Shirley in 1938 in honor of the occasion. At this point, the Studio claimed she was 9, when in actuality it would have been her 10th.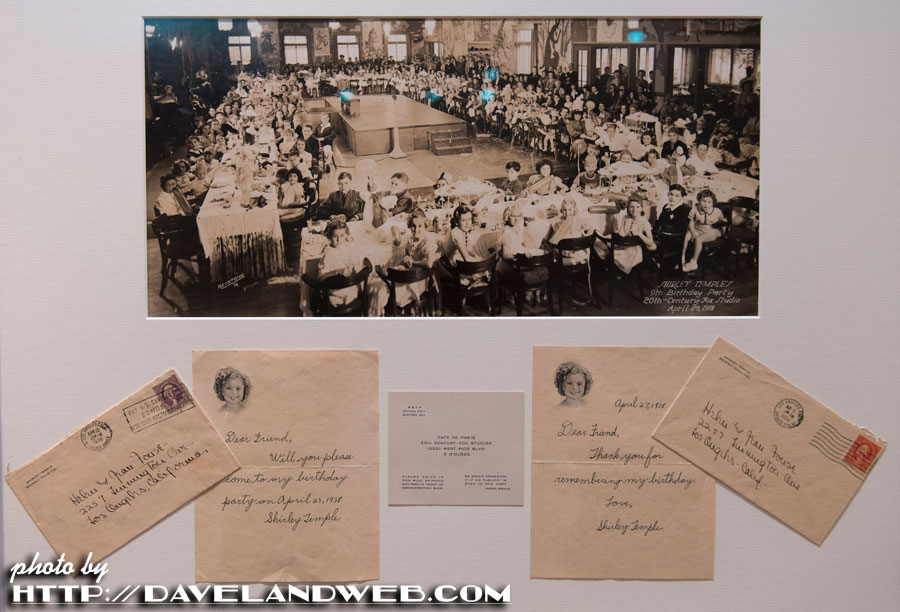 Want to see the invite? Of course you do.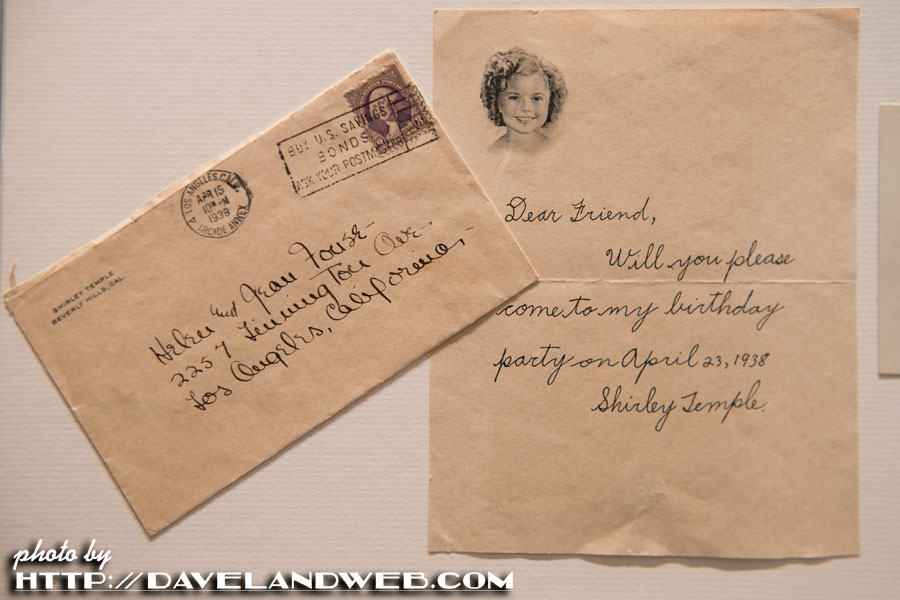 Shhh....keep it quiet. No publicity!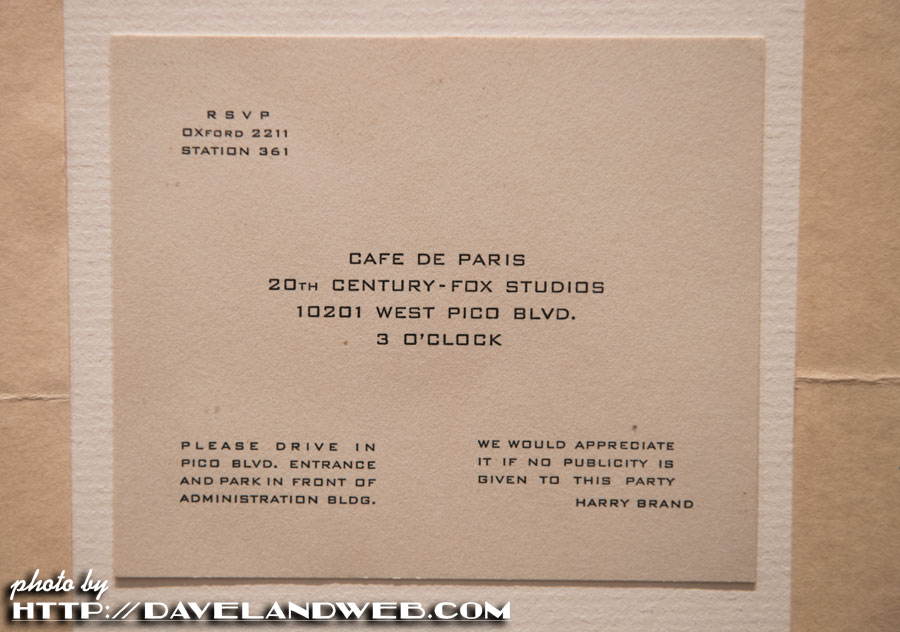 More to come...
See more Santa Monica History Museum photos at my
main website.