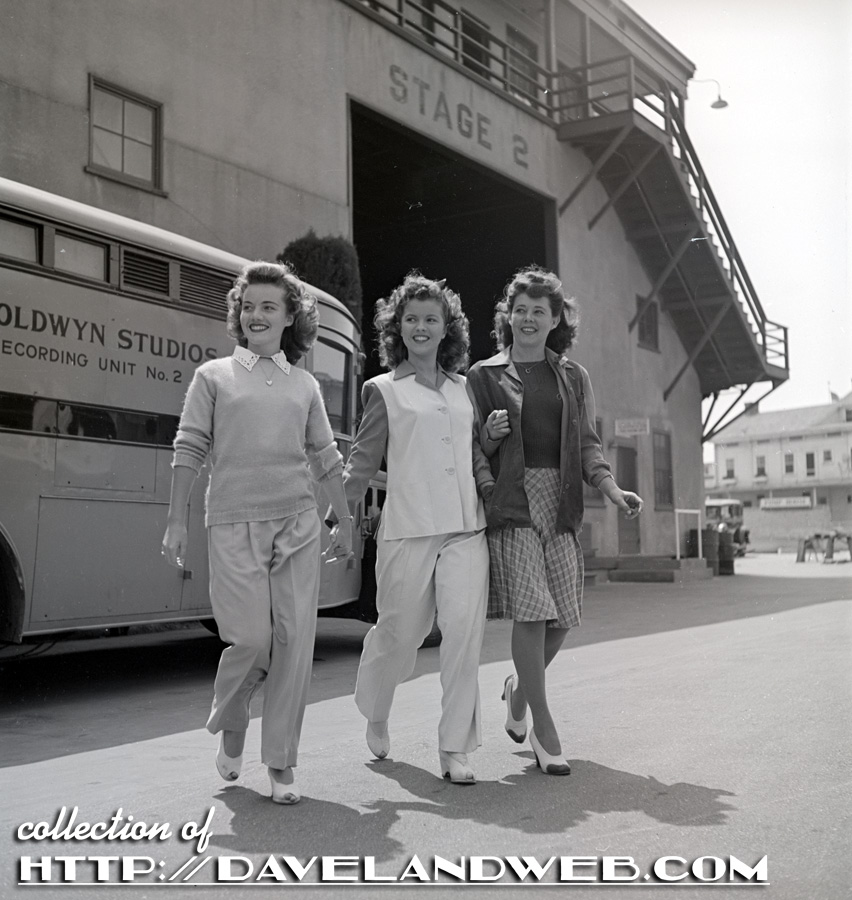 This image from 1944 shows Shirley Temple sandwiched between her stand-in and friend, Mary Lou Isleib, and Marybelle Currie, who subbed for Mary Lou when she attended school. How do I know this? Thanks to Shirley Temple expert SUPREME, Rita Dubas, who graciously sent me this article: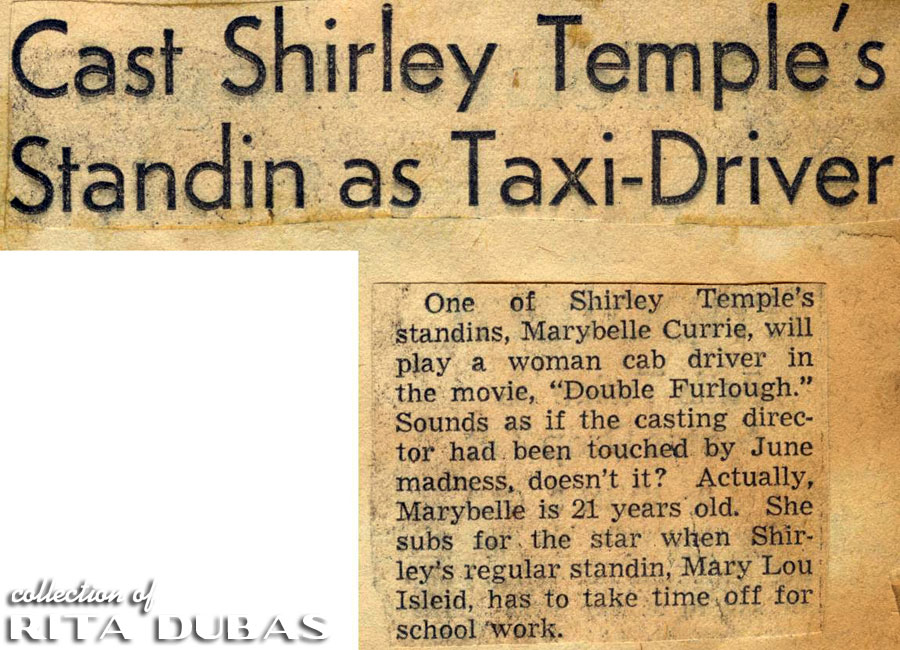 The lovely trio are on the Goldwyn Studio lot for "I'll Be Seeing You." Producer David O Selznick used Goldwyn for its sound facilities. Check out the vintage recording unit bus behind them.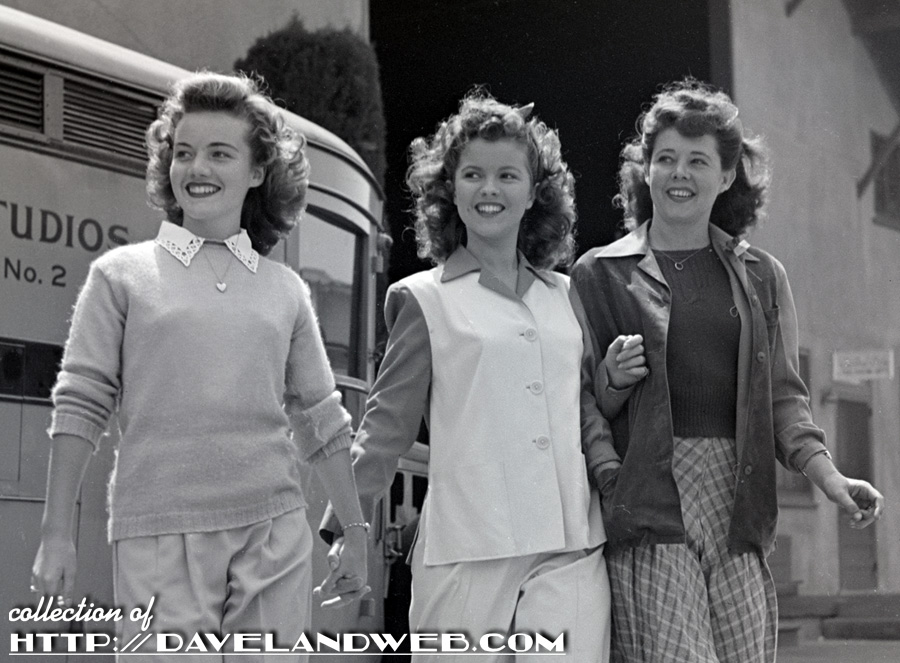 Built in 1925, Stage 2 no longer exists; it was demolished when Grant Tinker (of Mary Tyler Moore fame) remodeled the studio.
Rita also graciously sent this additional shot of the trio, sitting in the bedroom set of Shirley's character in the film. Note the photo of actress Vivien Leigh on the wall next to Mary Lou: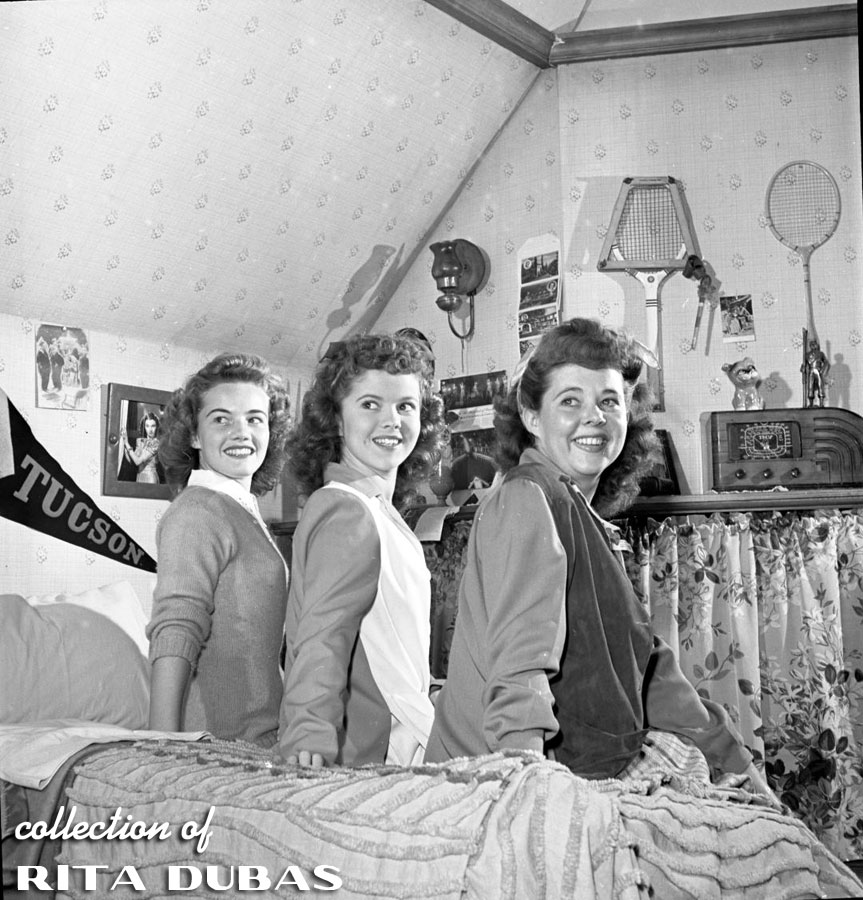 See more teen Shirley photos at my
main website.