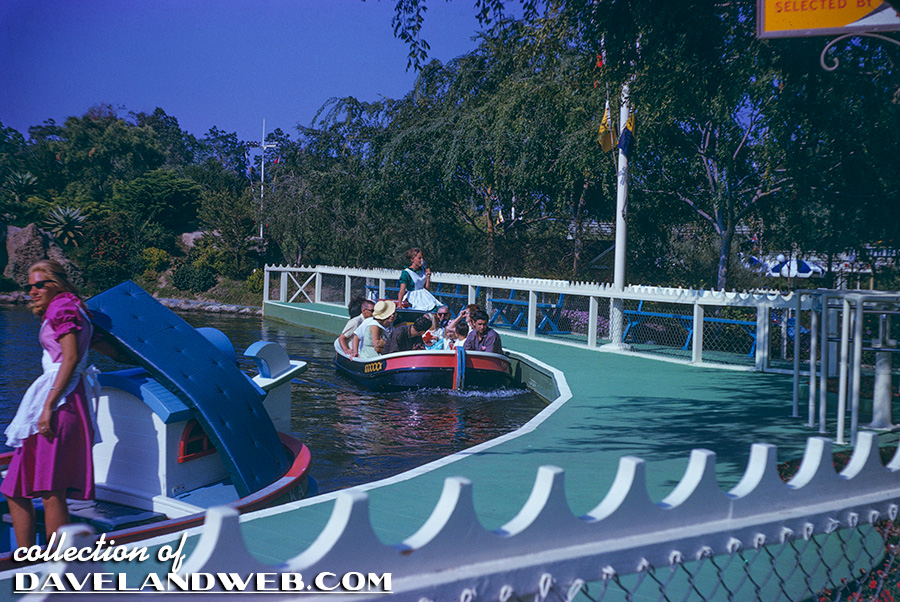 Let's hop aboard (well, gently step into would be more prudent) our Storybook Land Canal Boat and spend a day in Fantasyland, circa June 1963. This batch of images sure sparkles with vintage color!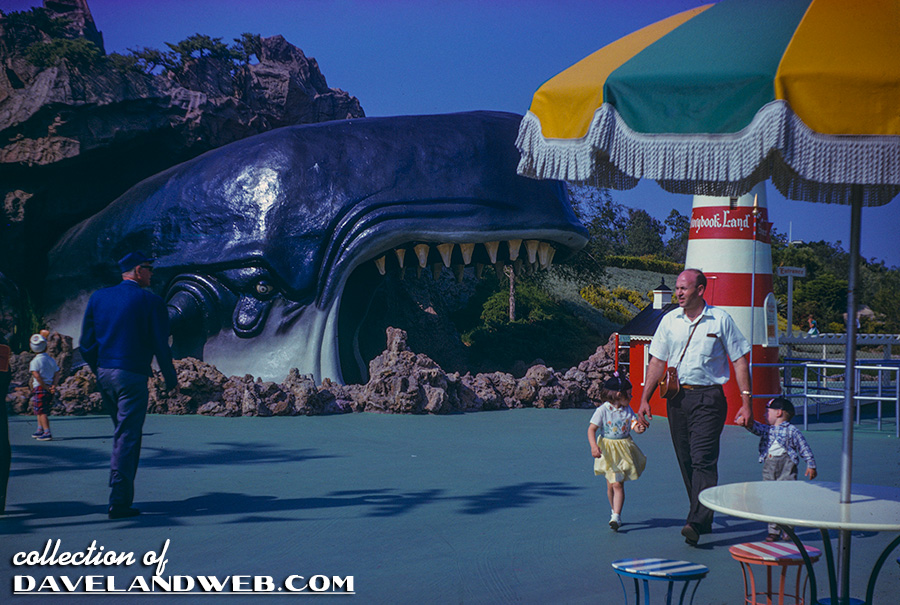 I'm going to say that this is probably some of the best rock work ever done in the park; the modern day version that existed at the Disneyland Hotel until recently just didn't compare: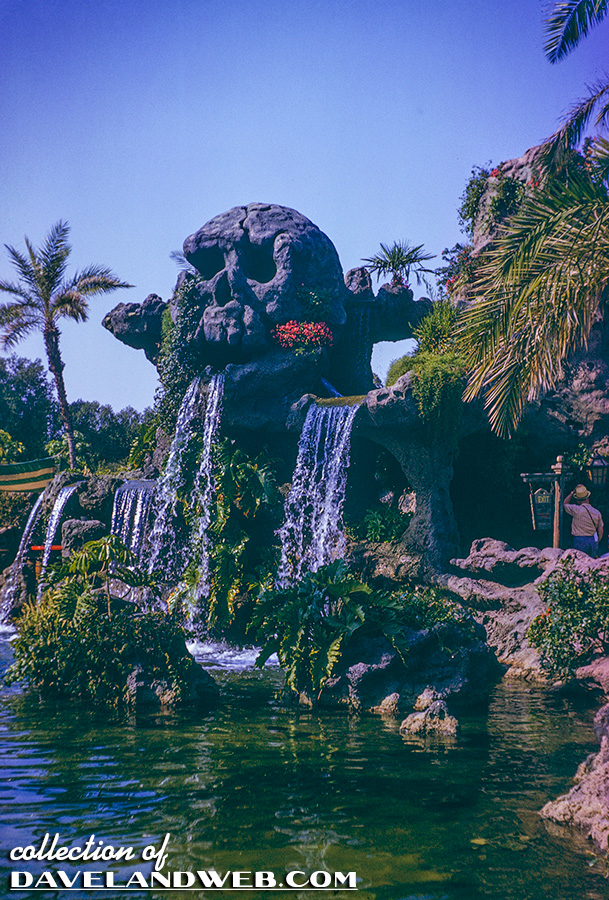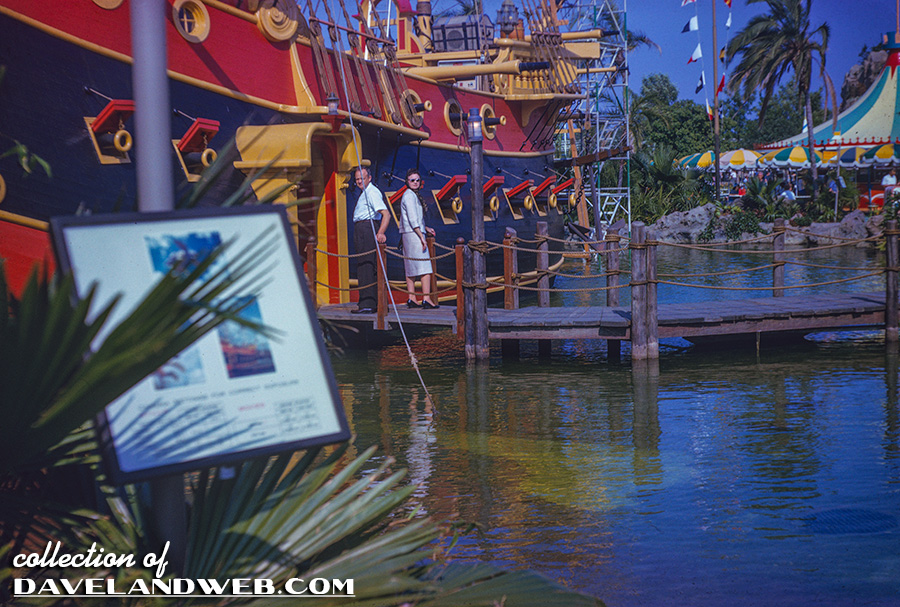 I believe this one is shot from the eating area behind the Chicken of the Sea Pirate Ship Restaurant: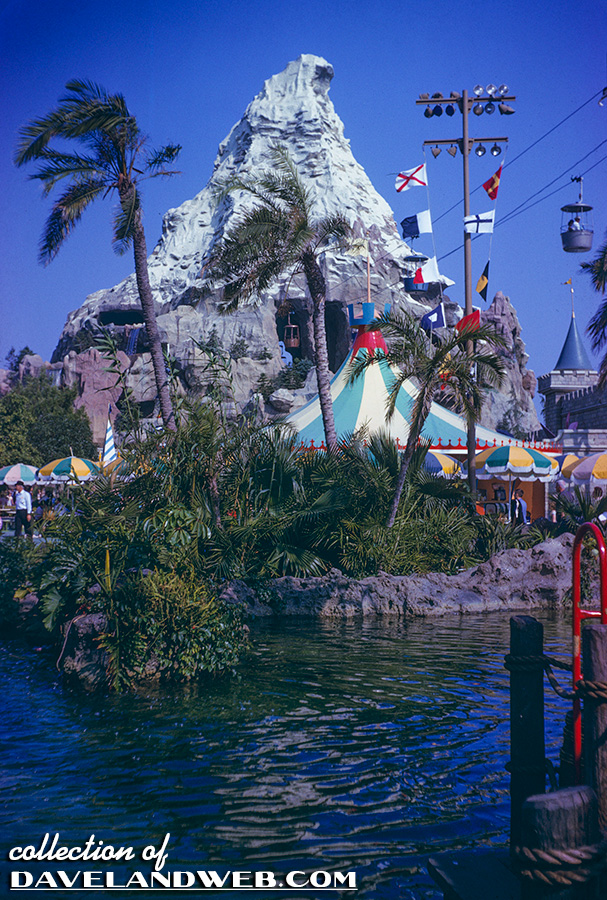 Plenty to stare at in this shot, but I'm going to zoom in on just one detail...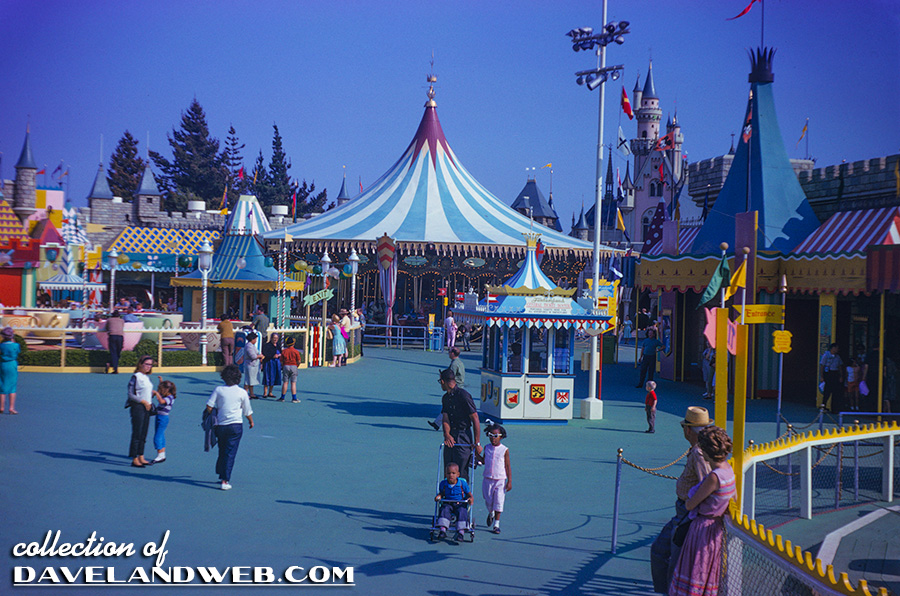 What a cute little booth: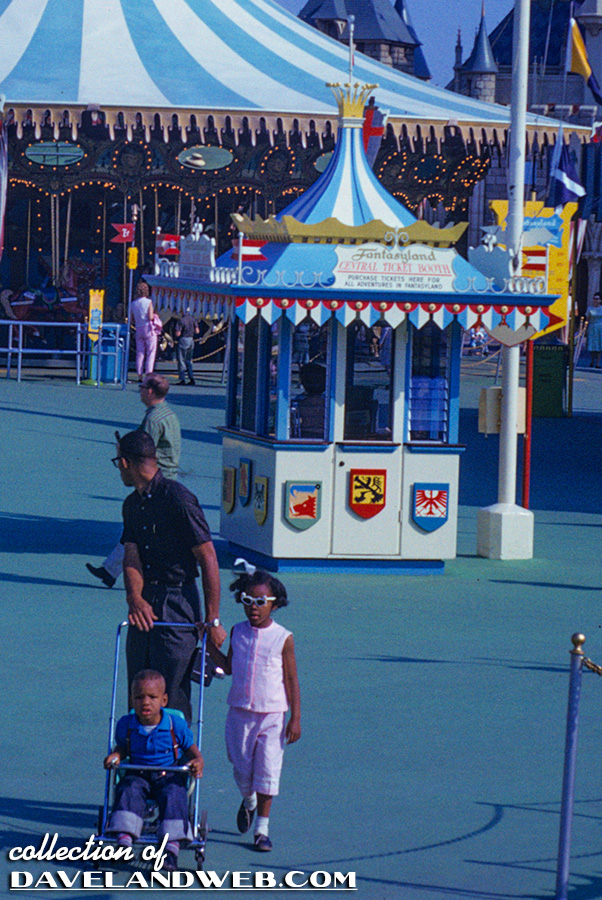 Can you believe it's still in operation? Just a little ways down the path to small world, you can find it being used as a Kodak Film/Information booth. In another year or so, the best information here might be, "What is film?"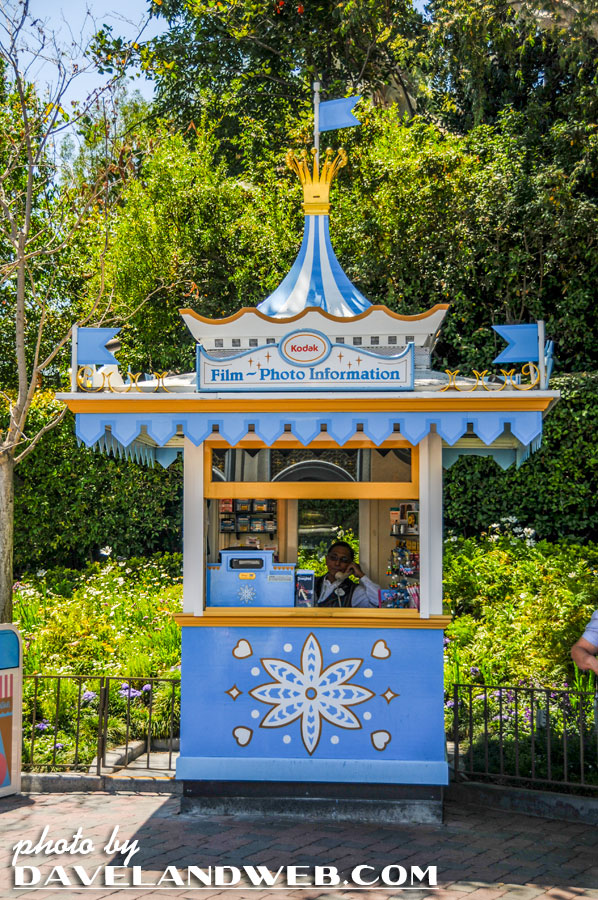 I want to thank all of you for reading my blog, leaving the great commentary, and supplying the extra great bonus info that makes all of my work worth the effort. Hope the New Year brings plenty of good things to all of you!
See more Disneyland Fantasyland photos at
my main website.