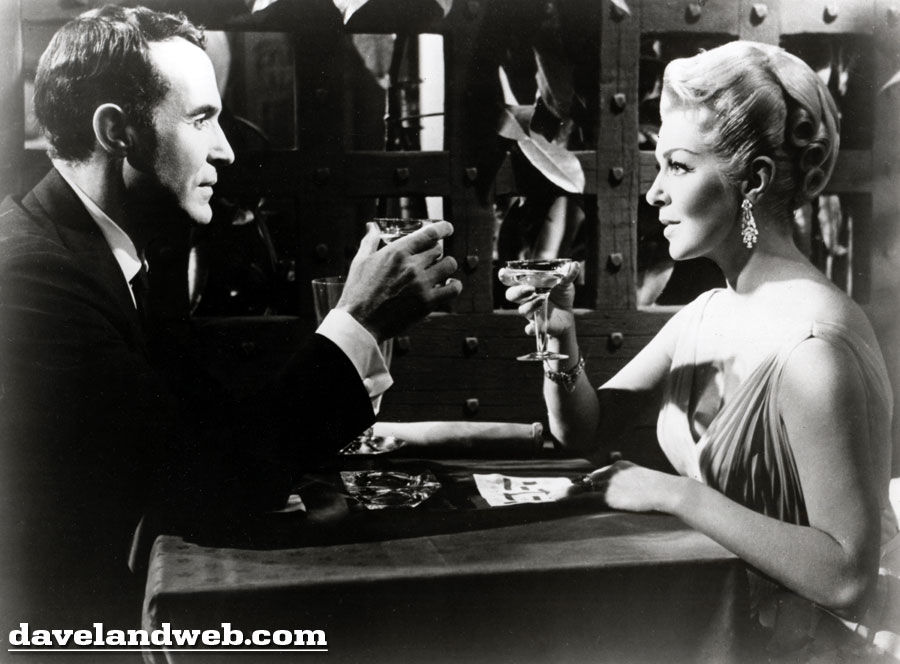 Another one of my favorite Ross Hunter glossy weepies is "Madame X," released in 1966. Starring Lana Turner in one of her best roles, she is ably supported by John Forsythe, Constance Bennett, and Ricardo Montalban as the Latin Lover who encourages her to stray from her family.
Once Lana's character, Holly, has an epiphany about her sinful ways, the fling is over. However, Ricardo is not very happy about being dumped. During a struggle for her scarf, a fatal accident occurs. As you can see from this publicity still, Ricardo did not do the actual stunt himself.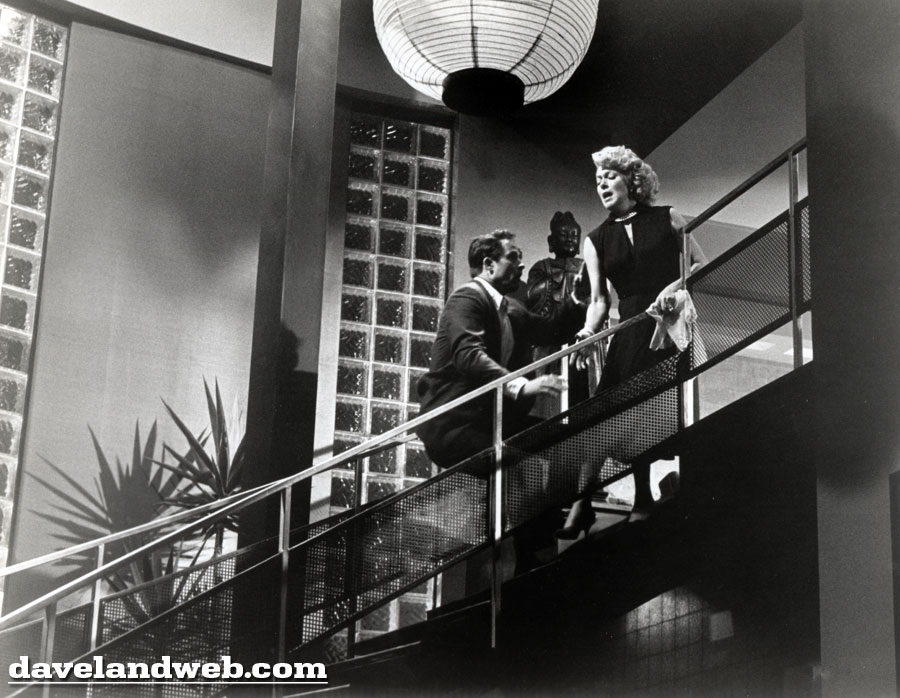 For the big death scene though, Ricardo is right there for the performance of a lifetime...pun intended.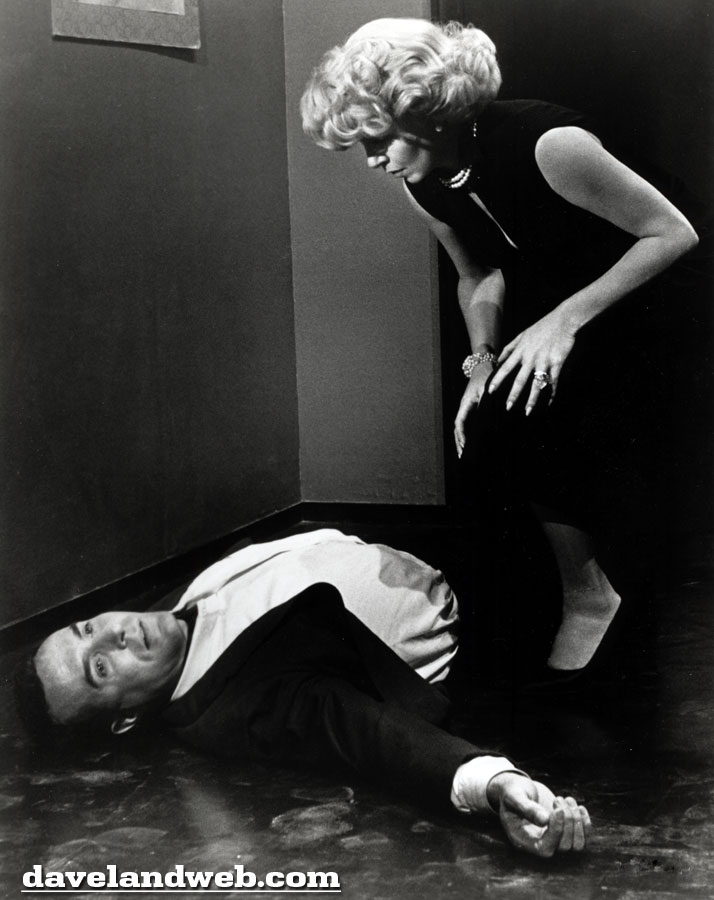 Turner's performance runs the gamut of emotions, from the hysterical phone call after Ricardo's death (note the rock on that finger!)...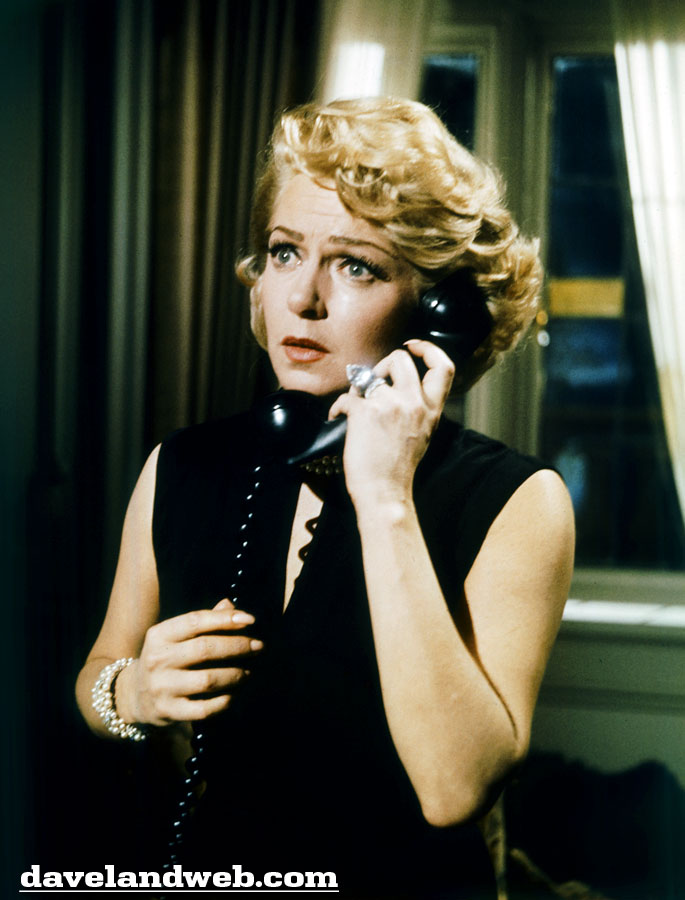 to the drink-inspired regretful ramblings of her character many years later in a run-down Mexican motel to Burgess Meredith: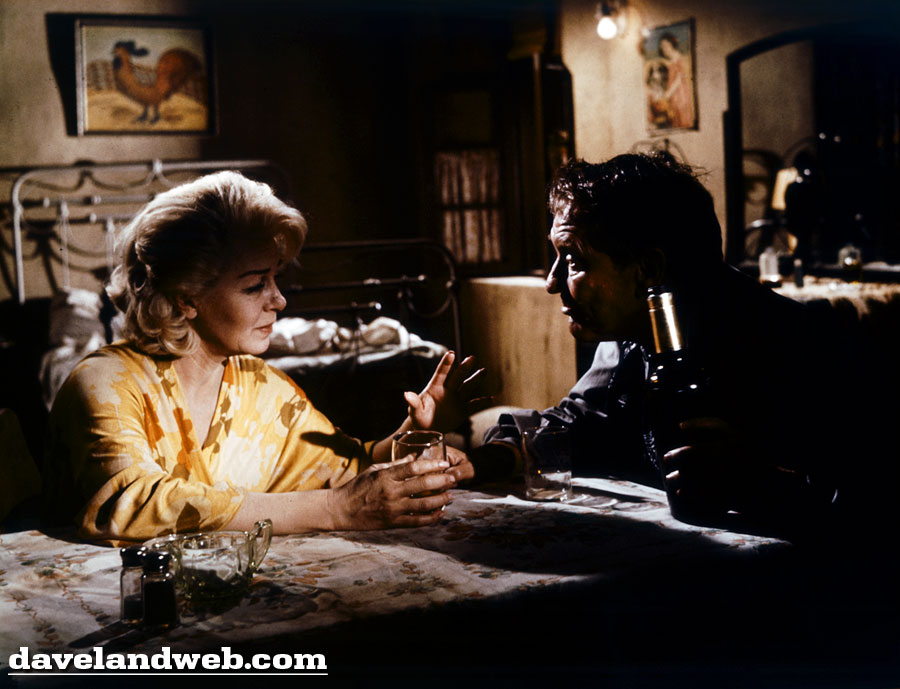 It is admirable that a star like Turner, raised on the MGM myth of glamour 24/7, was willing to "let her hair down" to make this scene believable.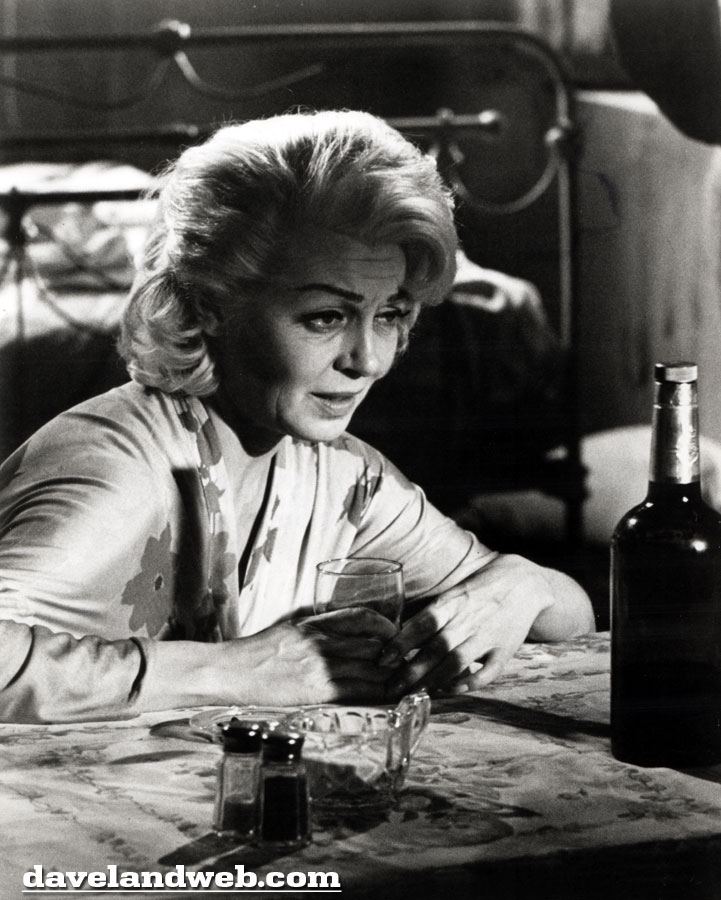 For Chris, here's a totally different (yet better view) of the Alpine Gardens sign from yesterday's post. Nice to know I'm not the only signage geek: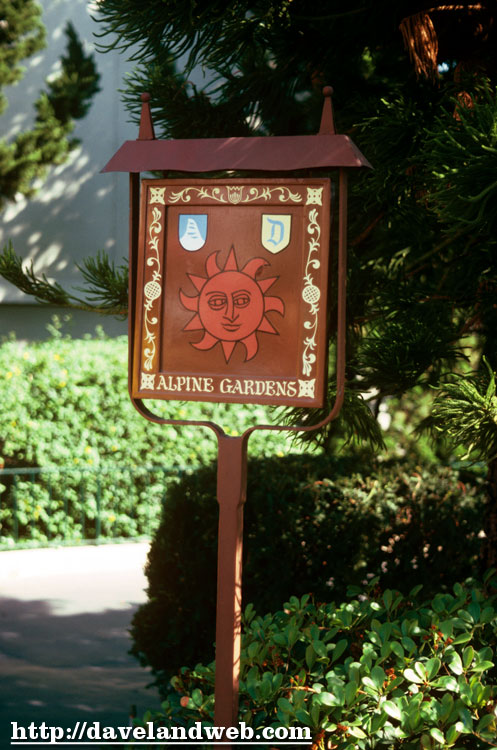 See more Lana Turner photos at
my main website
.