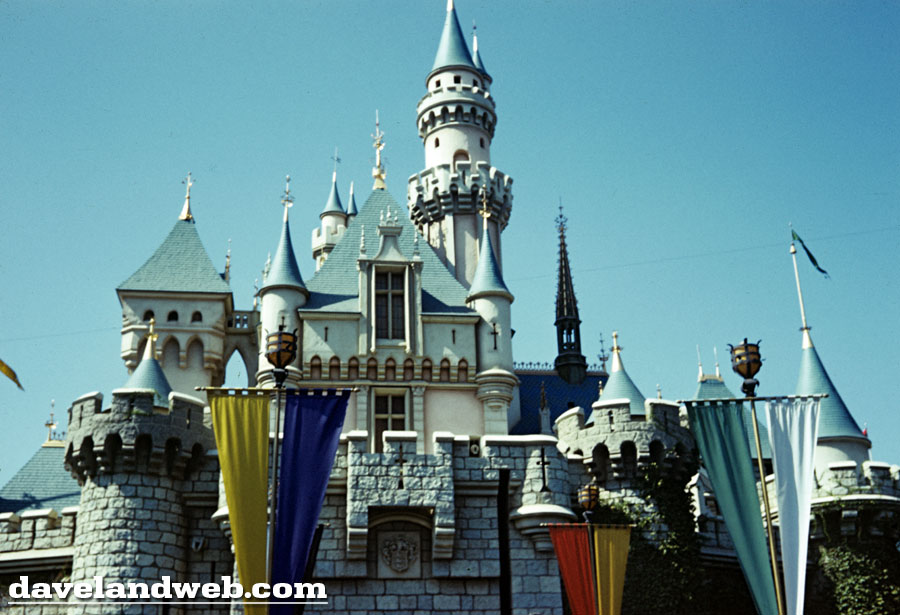 Here's another set from the decade that made polyester fashionable! Even without a date stamp, I think I'd be able to date these photos just by looking at the outfits showcased in photo #2: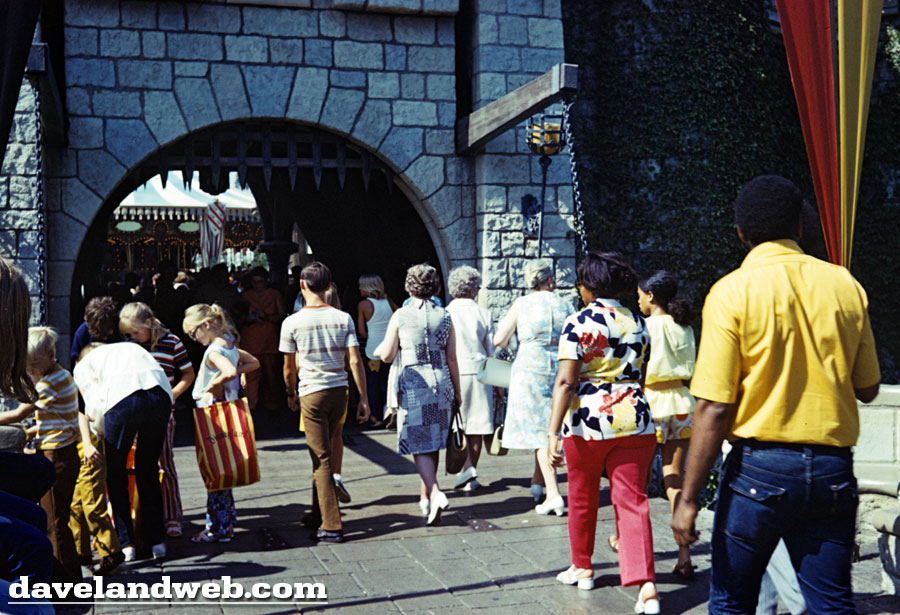 Our photographer spent some time near the Snow White Wishing Well area; first two shots show the statues and well that we are all familiar with: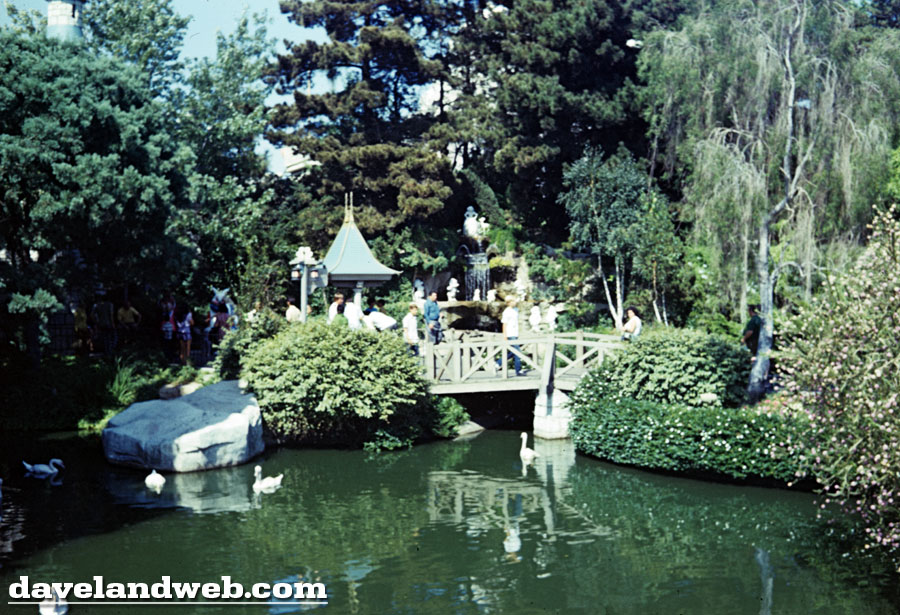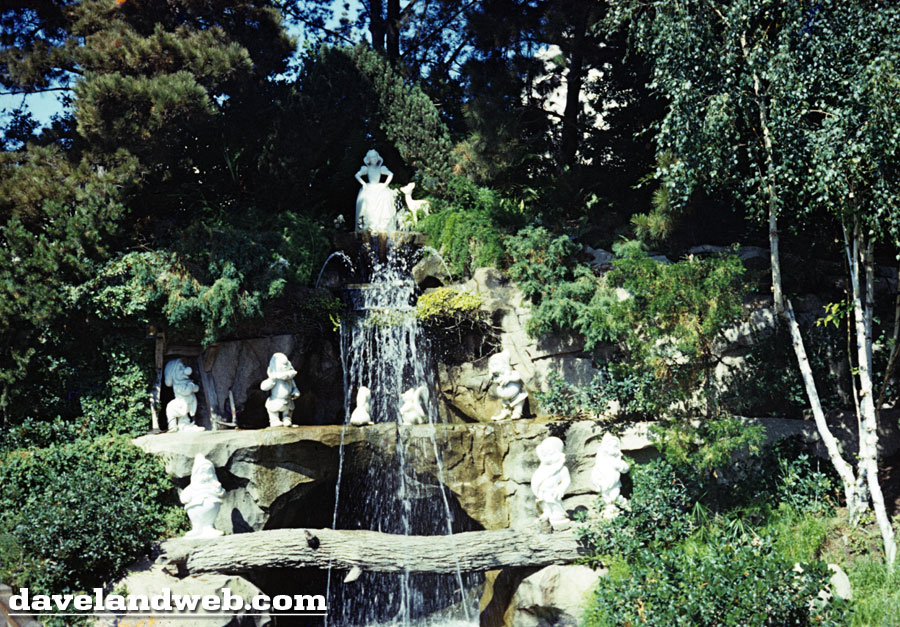 These next two photos are from the Alpine Gardens area, formerly the Monsanto House of the Future spot, and eventually Ariel's Grotto which gave way to Pixie Hollow. Sheesh—this area has seen more action than a hooker in Vegas!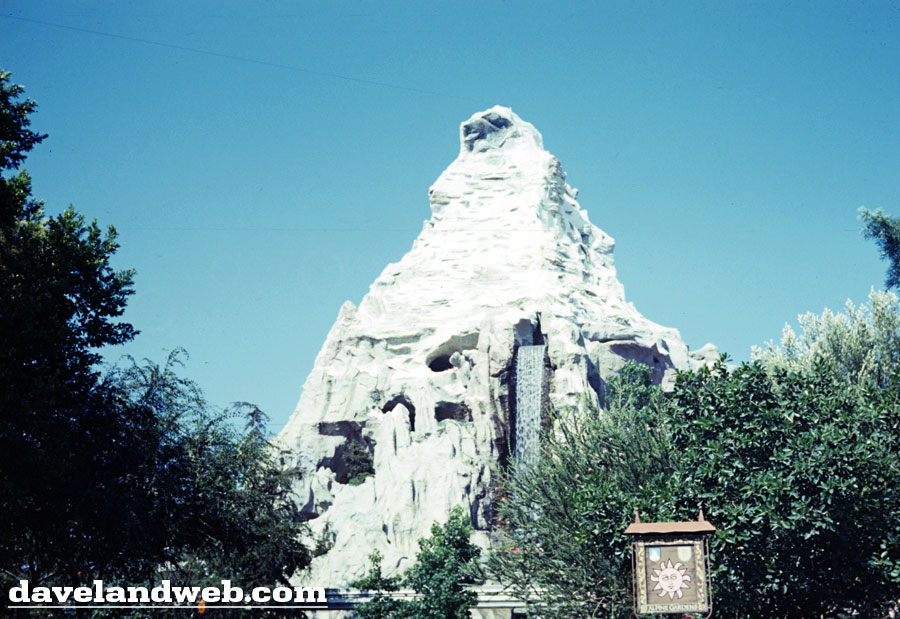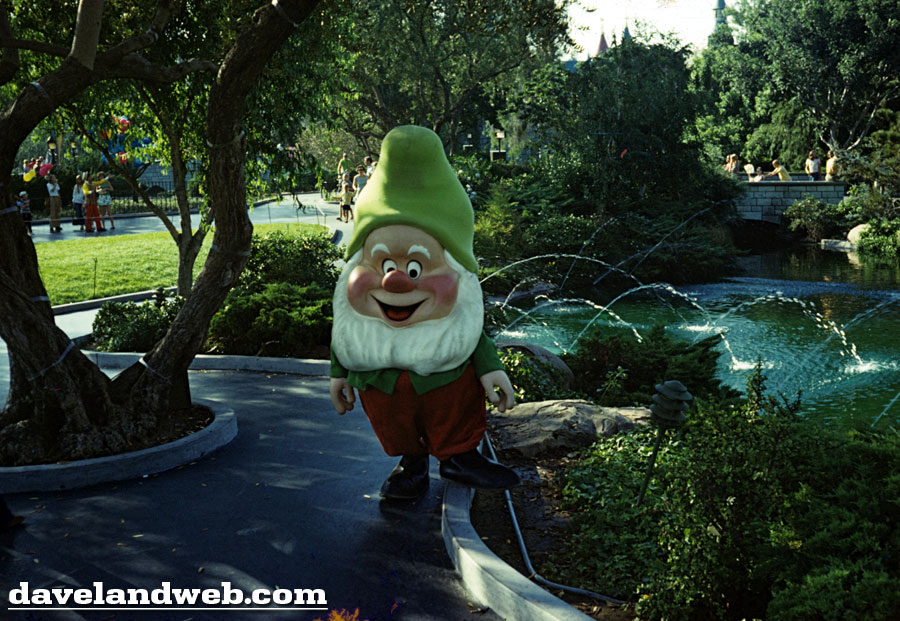 Here on the other side of the castle you can buy a balloon...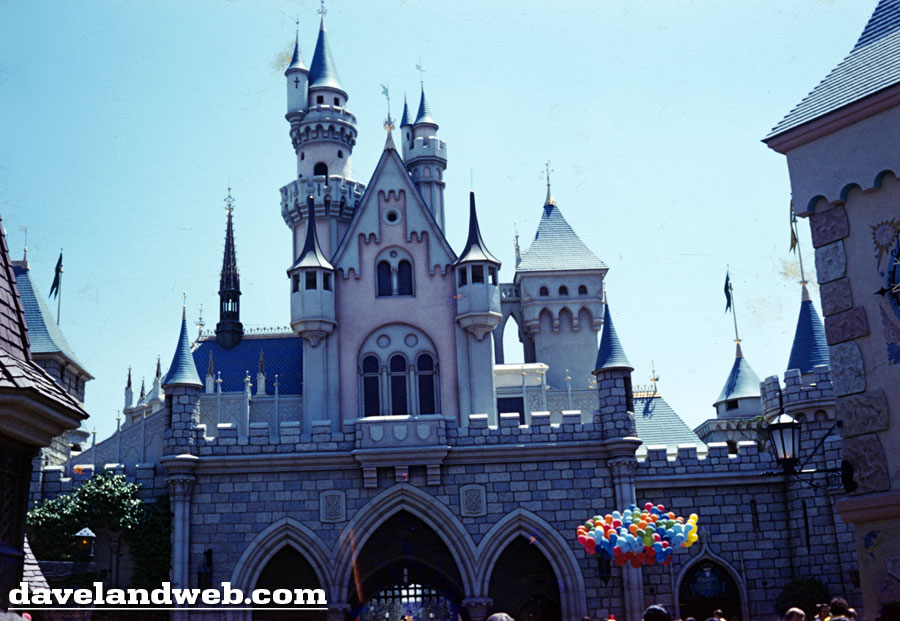 or grab a bite to eat on Captain Hook's Pirate Ship restaurant. By the 1970's, this formerly monochromatic (I know, four syllables on a Friday is a lot!) sculpture had been brightly painted: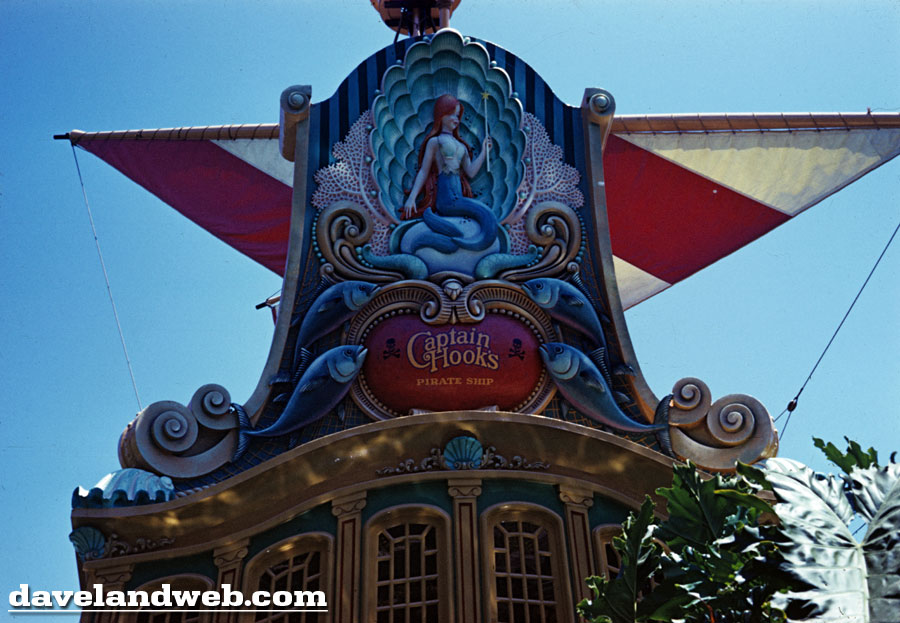 Here's what it originally looked like back when it was sponsored by Chicken of the Sea: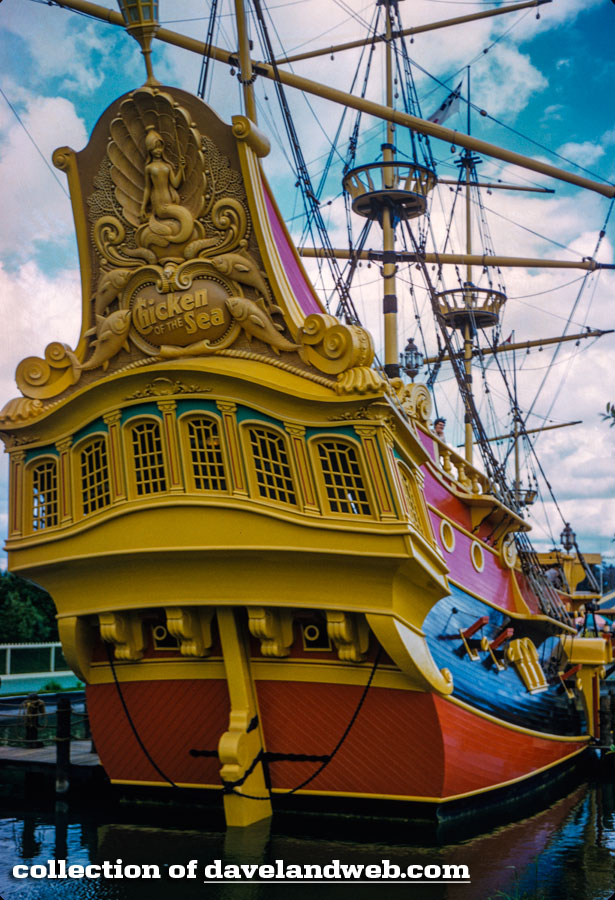 Meanwhile, in Blu-ray/DVD news, don't forget to check out Fantasia/Fantasia 2000, just released for the first time on Blu-ray. The picture AND sound will blow you away! Although Fantasia is known for its animation, the initial live-action part of the movie is also a favorite of mine. The details and color literally jump off the screen.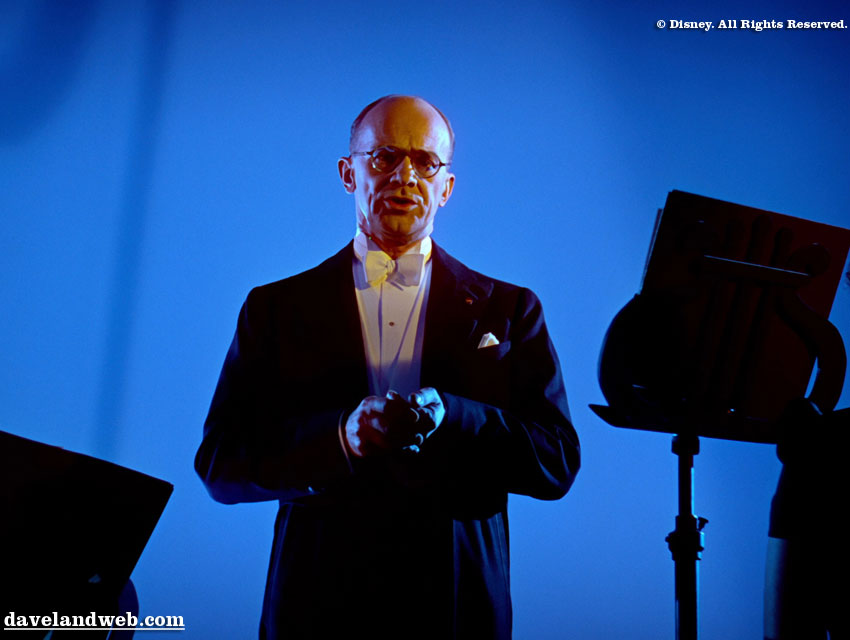 Sure, Deems Taylor is just this side of dorkdom, but I still love the composition, design, and brightness of these live-action Technicolor sequences.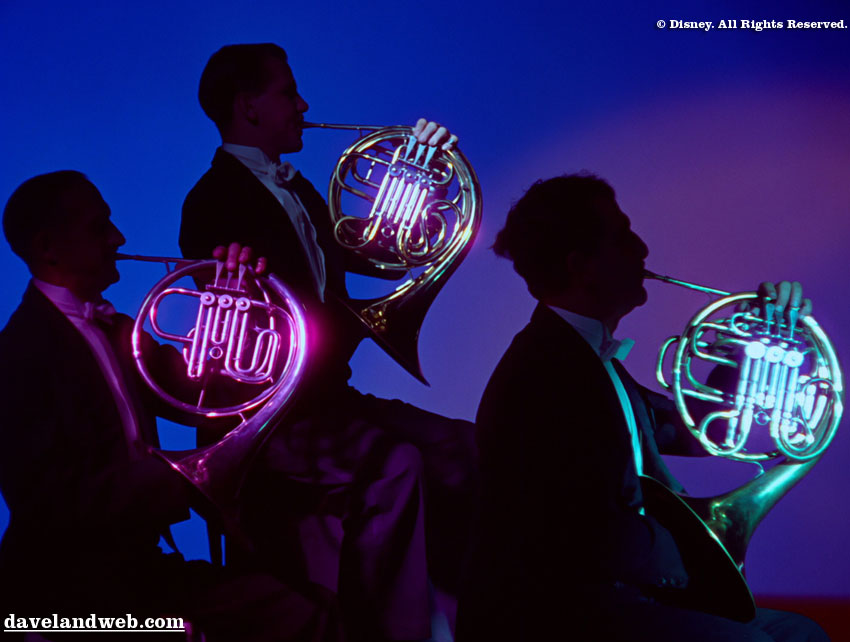 One of the extras talks about the discovery of The Schultheis Notebook, the actual notebook compiled by studio technician Herman Schultheis which is on display at
The Walt Disney Family Museum
.
See more Disneyland Fantasyland photos at
my main website.