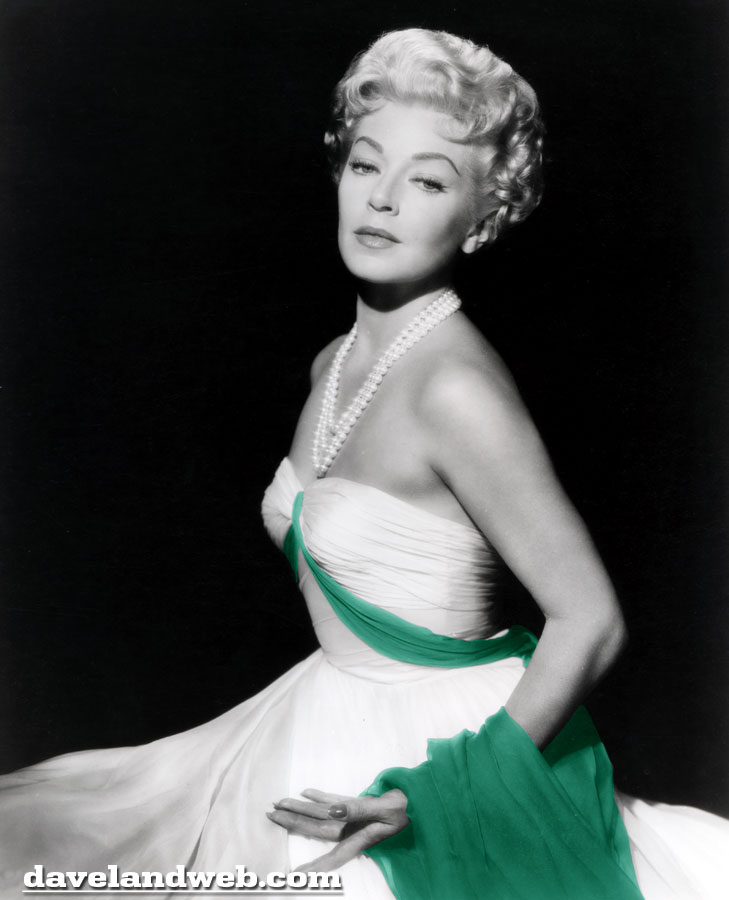 "Imitation Of Life" was one of my favorite films that I studied in my genre film class back in my college days. Like any Douglas Sirk movie, there is much more going on than what you see on the surface in this tale of racial segregation. It is based on Fannie Hurst's tearjerker novel. Lana Turner made a professional and financial comeback with "Imitation," released in 1959. Instead of taking a huge salary, she negotiated for 50% of the films profits, which ended up earning her over $2 million—well before Elizabeth Taylor's "Cleopatra" fiasco. It is everything you'd expect from a Ross Hunter production: glossy, colorful, and dramatic, with the typical classically-inspired musical score by Frank Skinner. Earl Grant did his best Nat King Cole imitation with the title song crooned over the opening credits while a plethora of jewels effortlessly drops behind the titles. Jean Louis designed the sumptuous wardrobe that Lana Turner models throughout the film.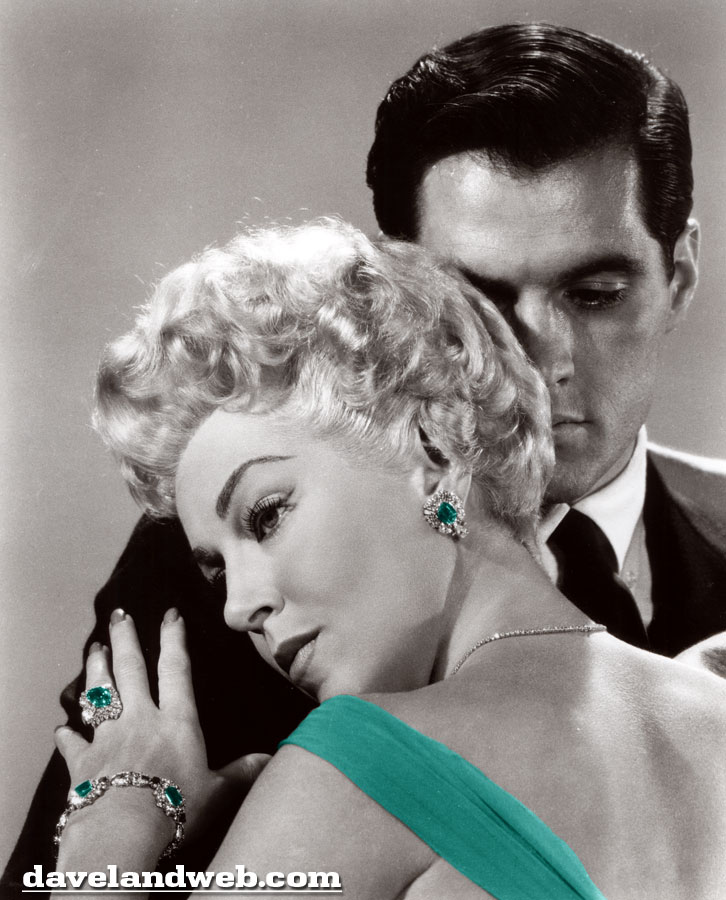 Lana Turner and John Gavin are the romantic leads. Gavin is best known as Sam Loomis, Janet Leigh's boyfriend in "Psycho." Typically, if Rock Hudson wasn't available, Gavin would be the next one chosen for the role. Extremely handsome, he had a successful Hollywood career playing opposite some of film's most famous leading ladies. Gavin, whose heritage was Irish and Mexican, was appointed U.S. Ambassador to Mexico by President Ronald Reagan.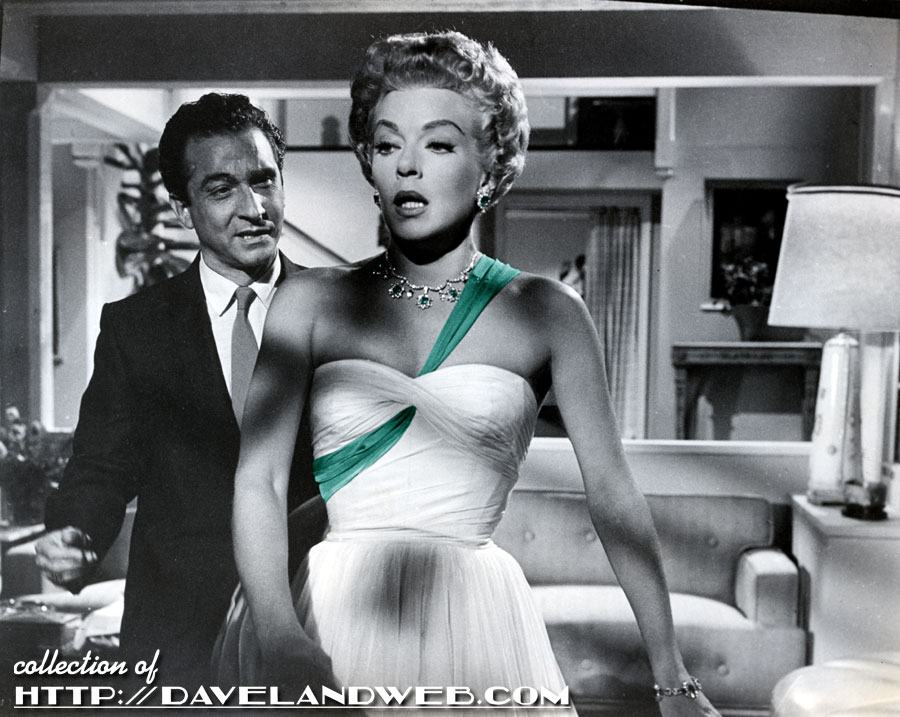 Don't be fooled by the happy ending, though; Sirk gives more than enough evidence that smooth sailing is definitely not ahead. And yes, I colorized these photos myself. Had to make that green sash "pop"; however, I left the last one alone for purists!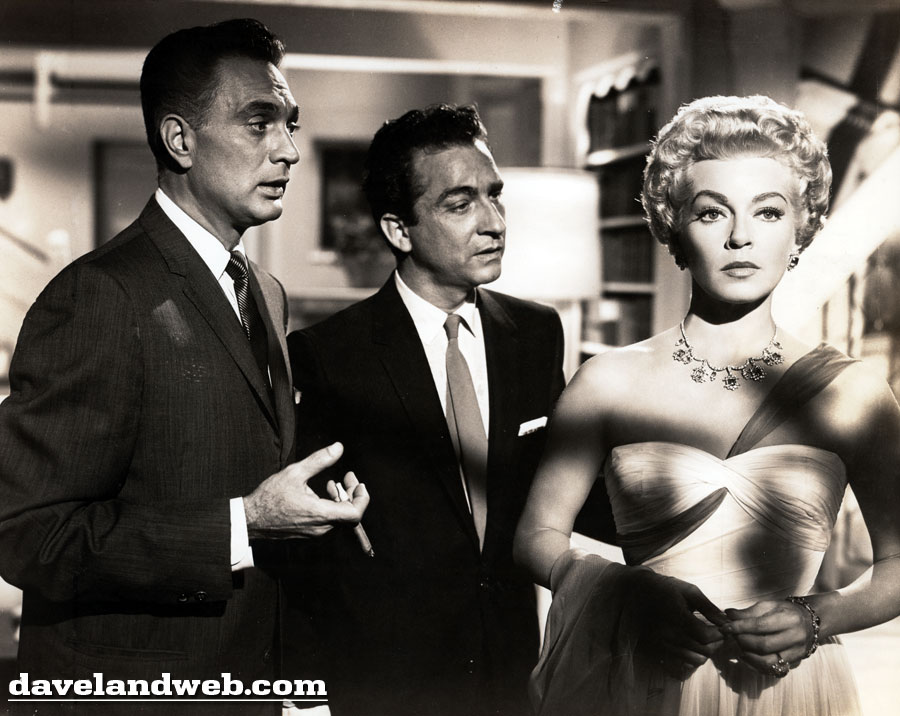 One of my favorite scenes from the movie features a face-off between Lora Meredith (Lana Turner), the aging actress desperate for a break, and Annette (Sandra Gould), secretary to the lusty theatrical agent Alan Loomis (Robert Alda). Lora pretends that she has an appointment with Loomis, but doubting secretary Annette sees nothing penned in the book. Lora covers her tracks by stating that she has just breezed in from Hollywood and that there must be a slip-up. "I hope YOU didn't slip up!" threatens Meredith with just enough ice behind the sweetness to cause Annette to buzz her boss immediately. Naturally, Lora gets her appointment AND the big break that she had been hoping for! Sandra Gould is best known as the 2nd Gladys Kravitz on "Bewitched."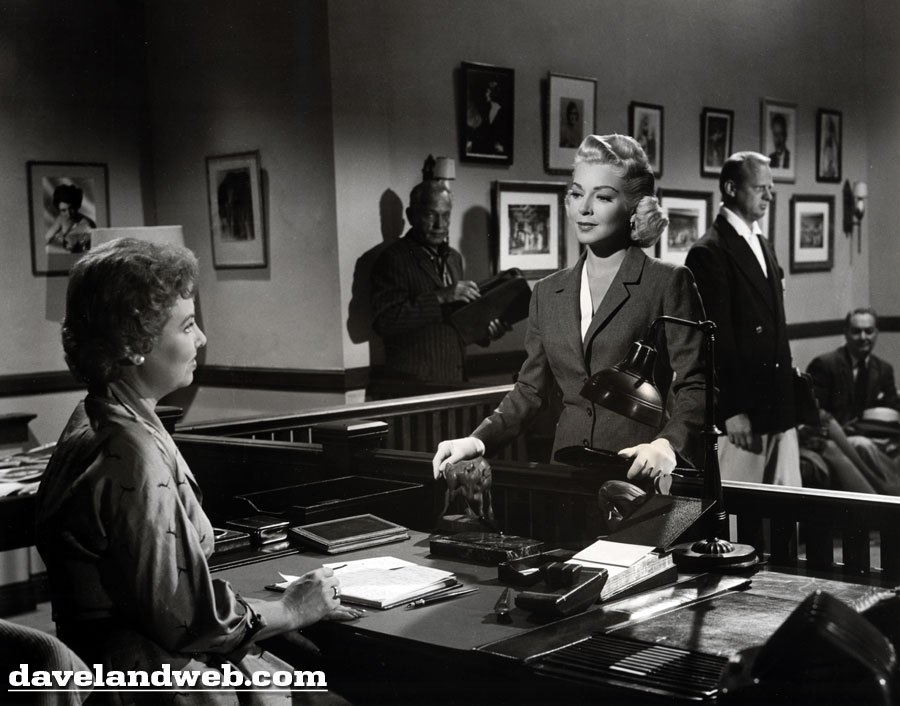 Many of the scenes that showed the mother-daughter conflicts between Lora (Turner) and Suzie (Sandra Dee) hit just a little too close to home for Turner's actual daughter, Cheryl, who commented that even the fluffy pink bedroom looked an awful lot like the real thing.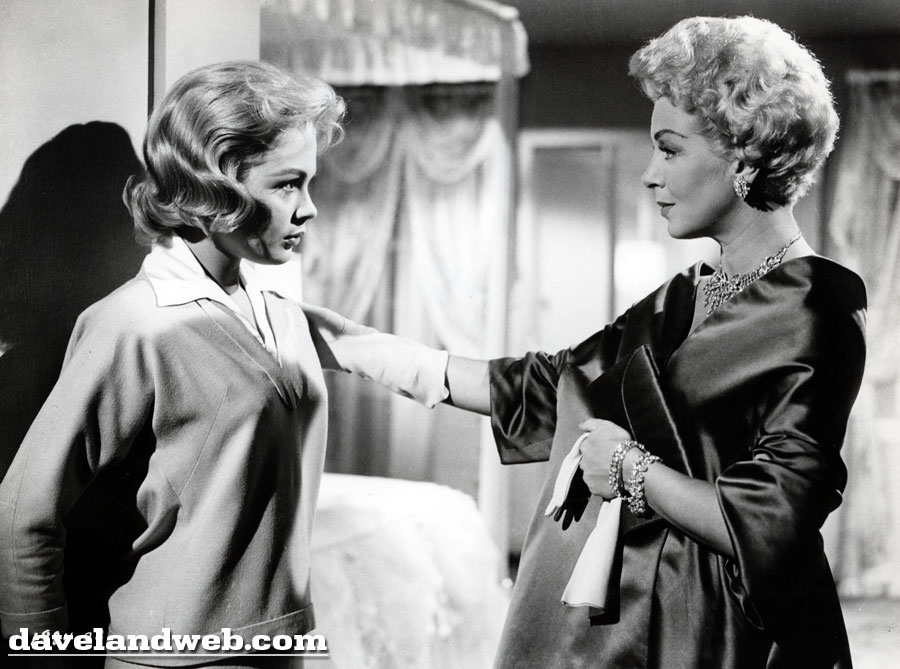 For the ultimate in tear-jerking, just watch the death scene between Turner & Juanita Moore, who played Turner's maid, Annie. Turner's acting style is pure MGM: glossy and highly emotional. On the other hand, Moore plays it with quiet restraint and dignity. Moore anchors the scene and keeps it from being ridiculous (despite the Heavenly choir singing in the background). The two actresses had excellent chemistry, making it believable that they were lifelong friends.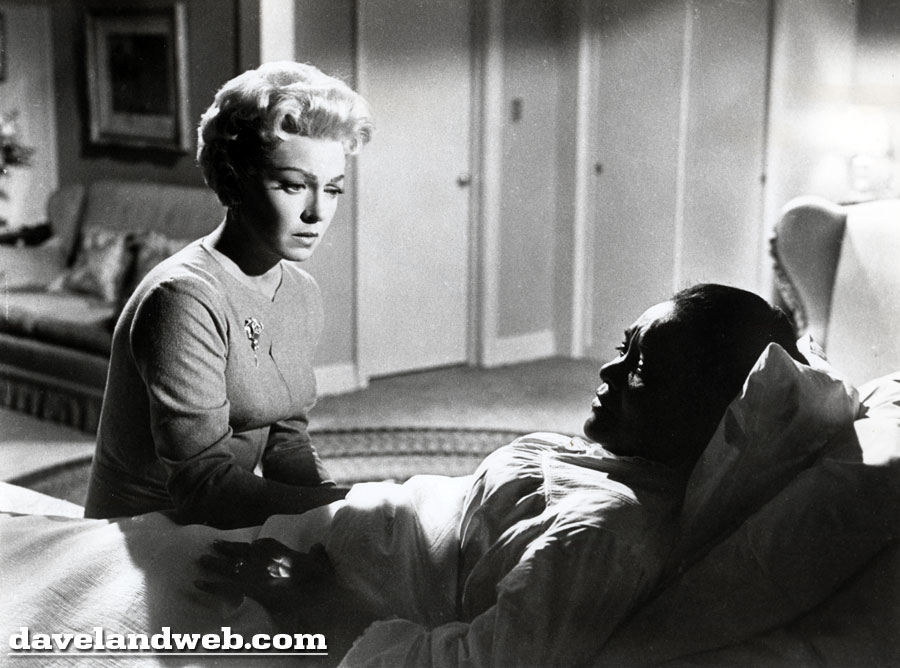 See more Lana Turner photos at
my main website.