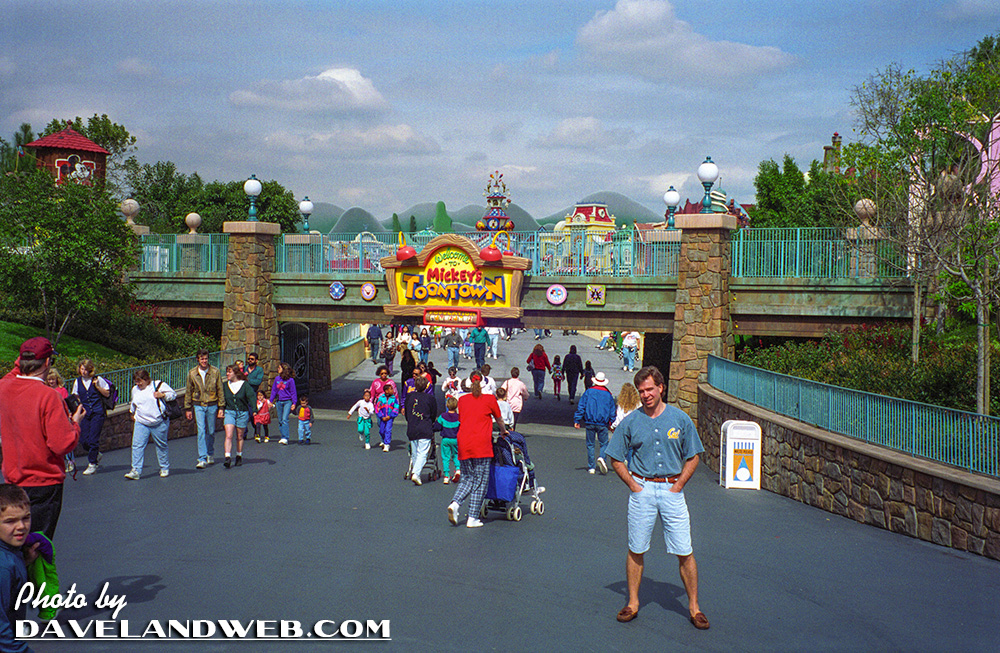 Welcome to Toon Town! These photos shot in May 1993 are just as fresh as Wonder Bread, considering this area opened only 4 months earlier in January. Again, please pardon my mullet.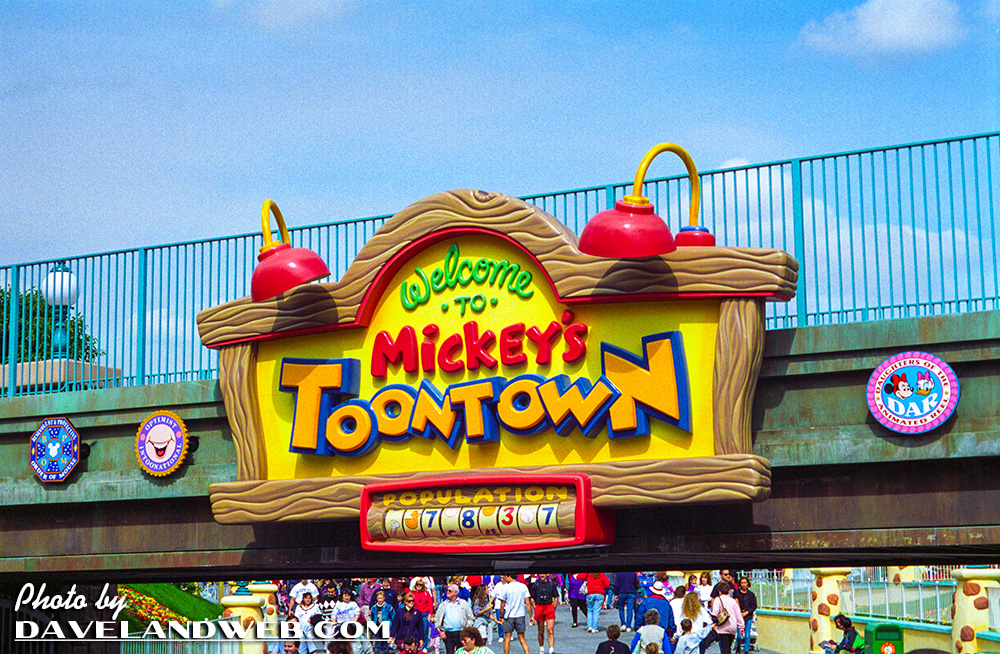 Roger Rabbit's Car Toon Spin was the highlight for me.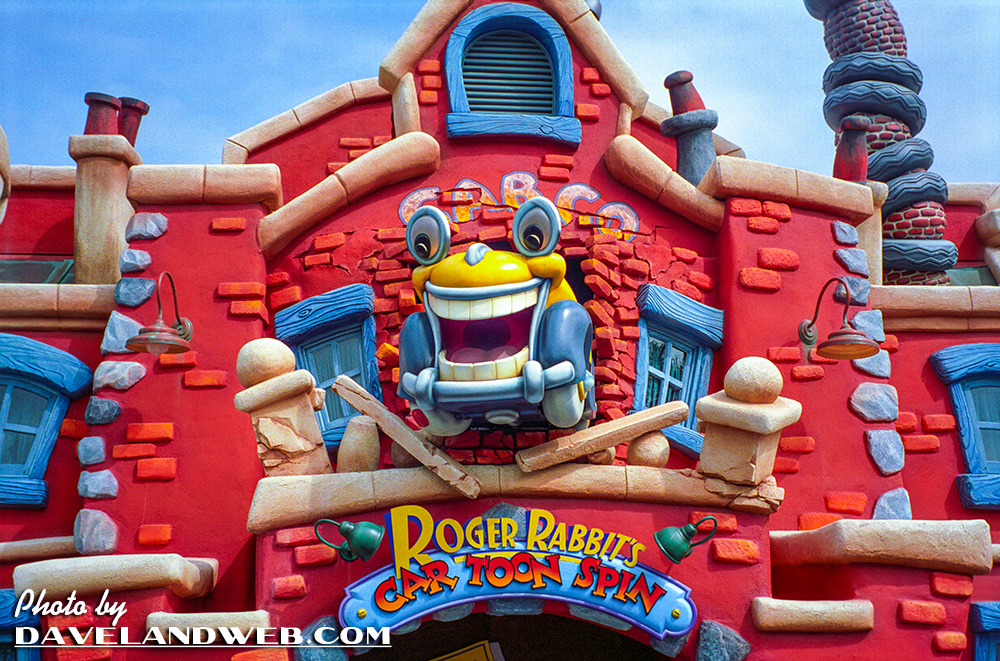 Although the theming was great in this colorful area, it didn't take me long to realize that there just wasn't a whole lot to do here. I'm sure that kids were wowed by the bright colors and things to see, but it just didn't seem to bear repeat visits like the other lands at Disneyland.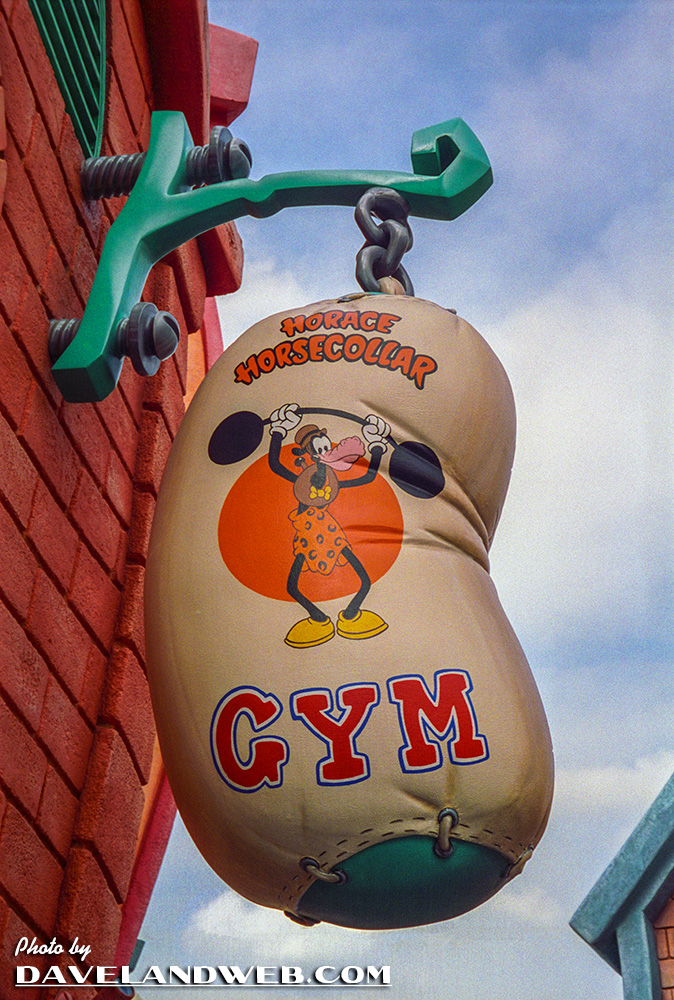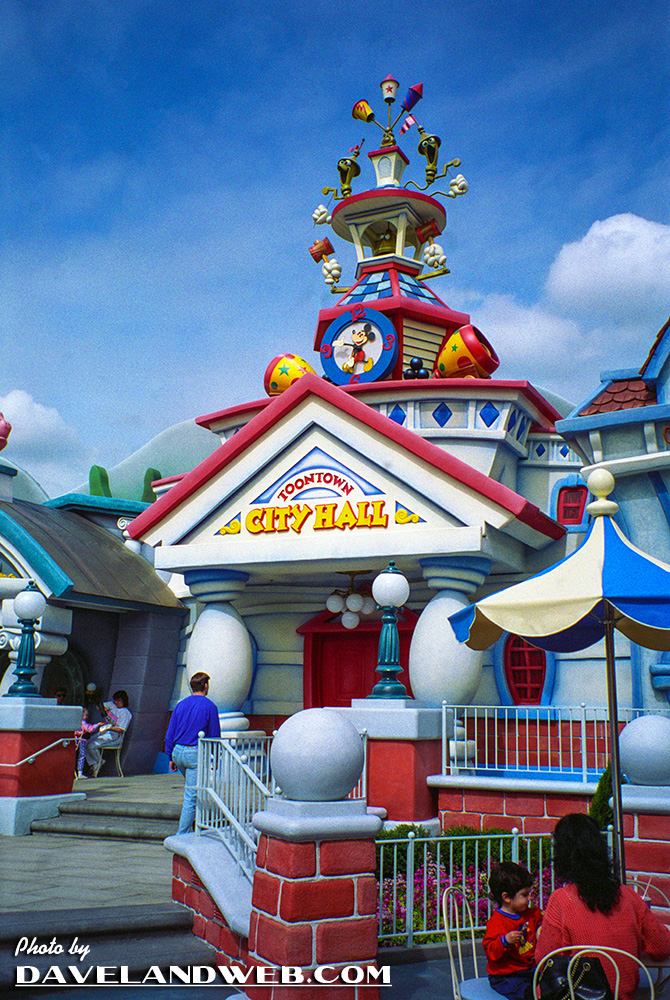 City Hall looks cool...but why can't we go in? Kind of like some of the façades at DCA in the Hollywood section. Nice to look at, but c'mon...put something on the other side!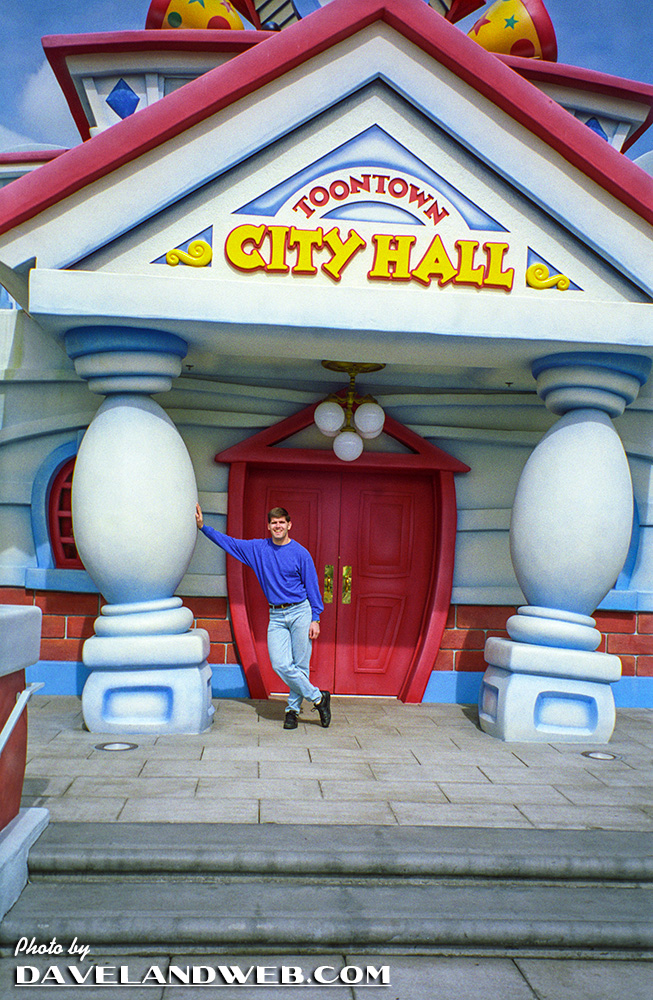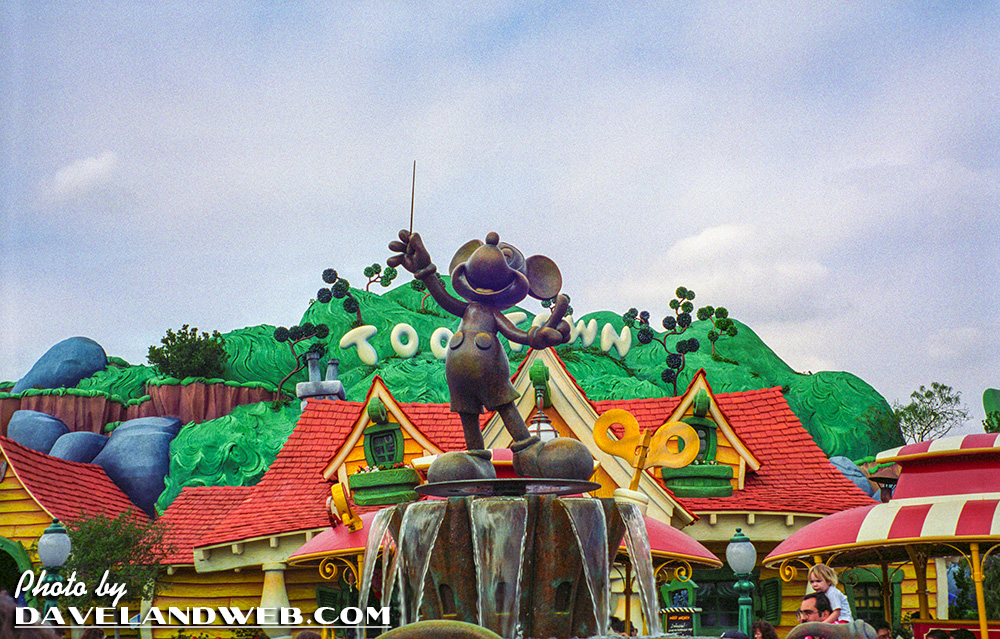 Mickey's house was lots of fun; much to see and notice there. A great example of attention to detail with the Disney Imagineers.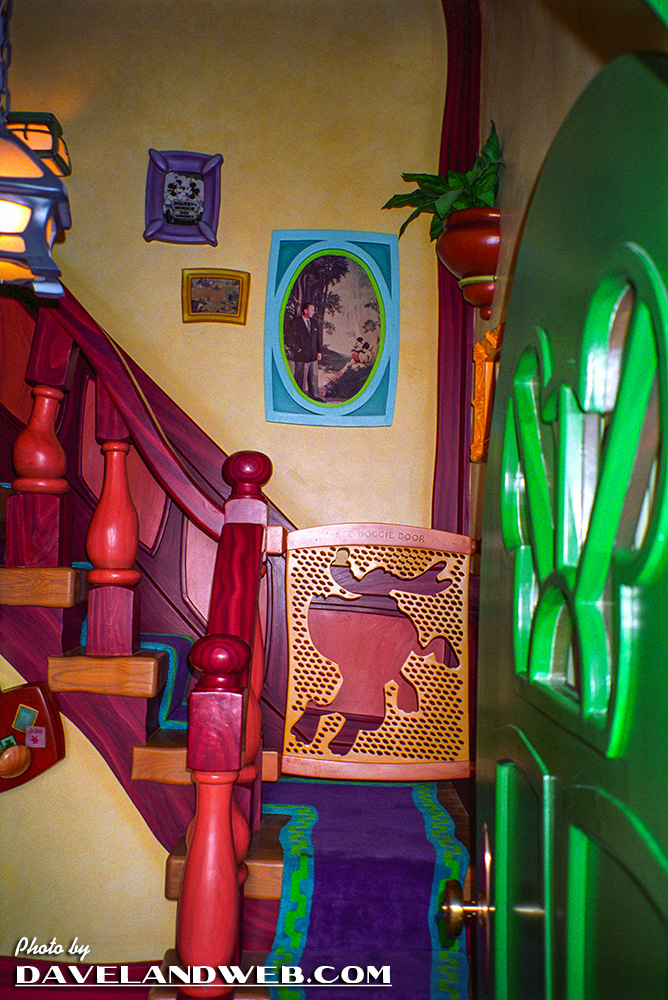 A guaranteed meeting with Mickey Mouse himself is definitely a draw.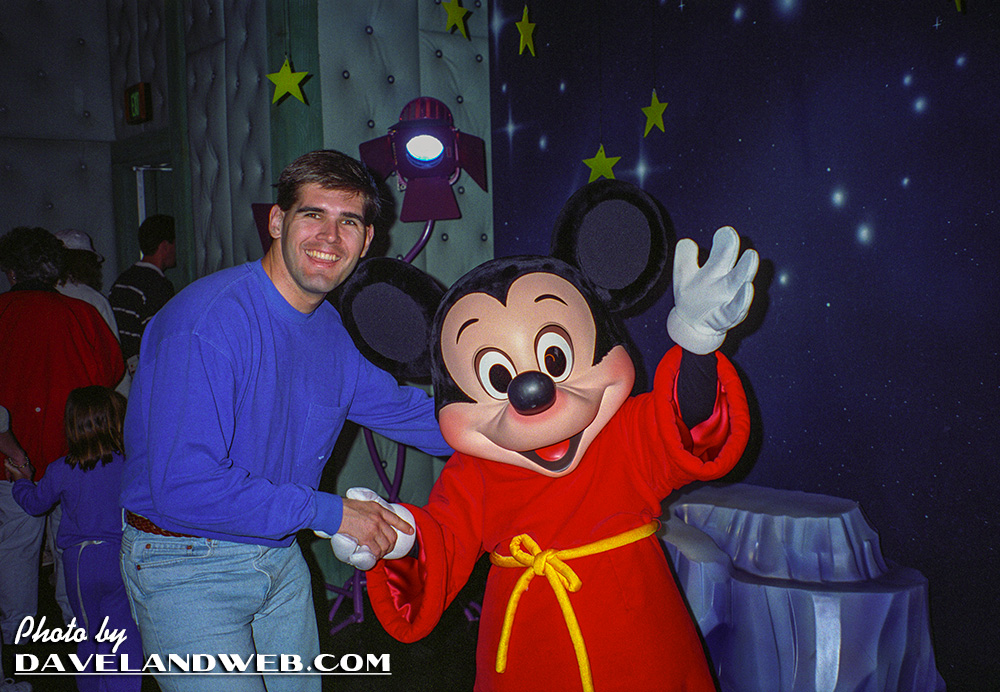 Lost of photo opps in Toon Town...but then what?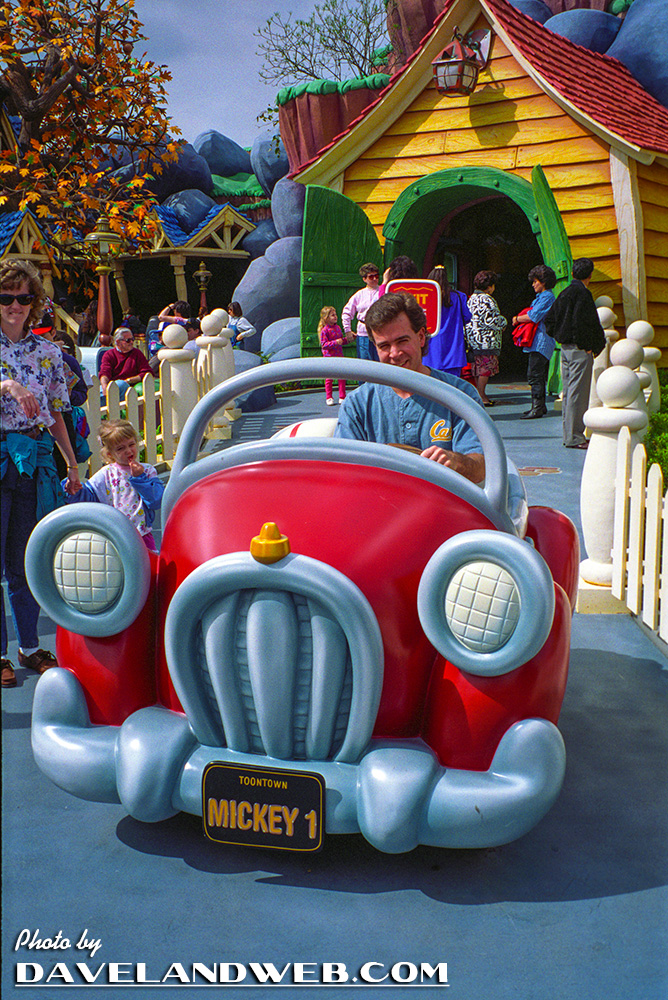 A random trio from Storybook Land: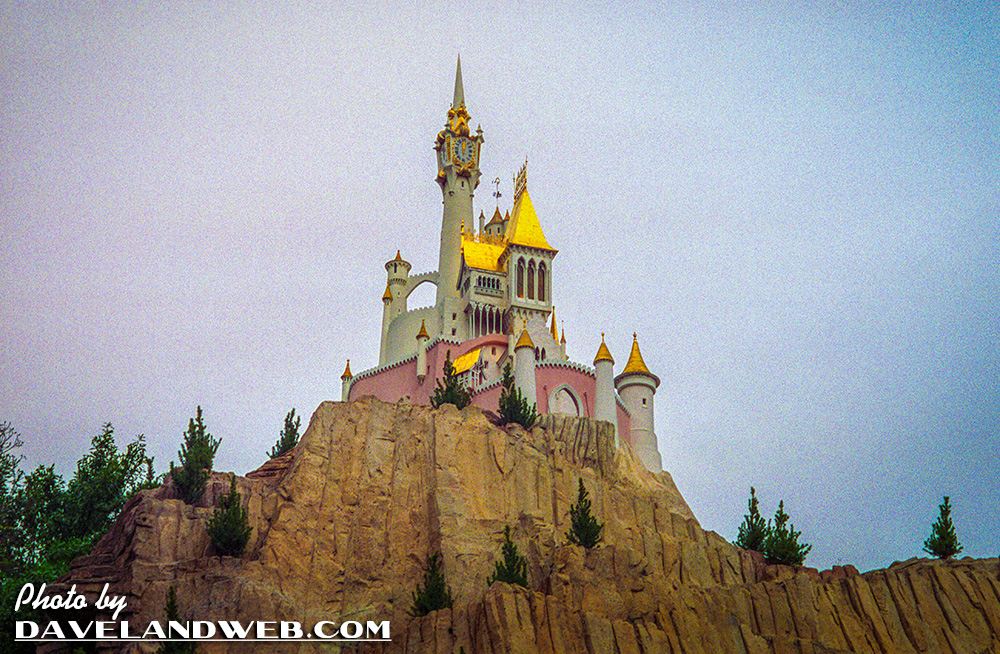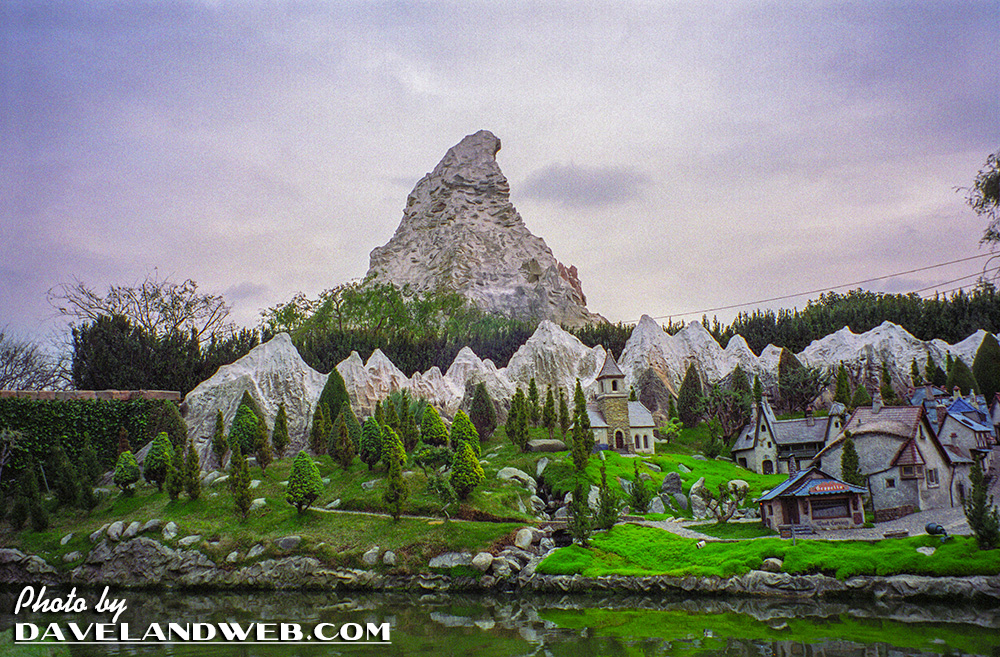 It may not be as popular as the backside of water, but here's the backside of the Mark Twain: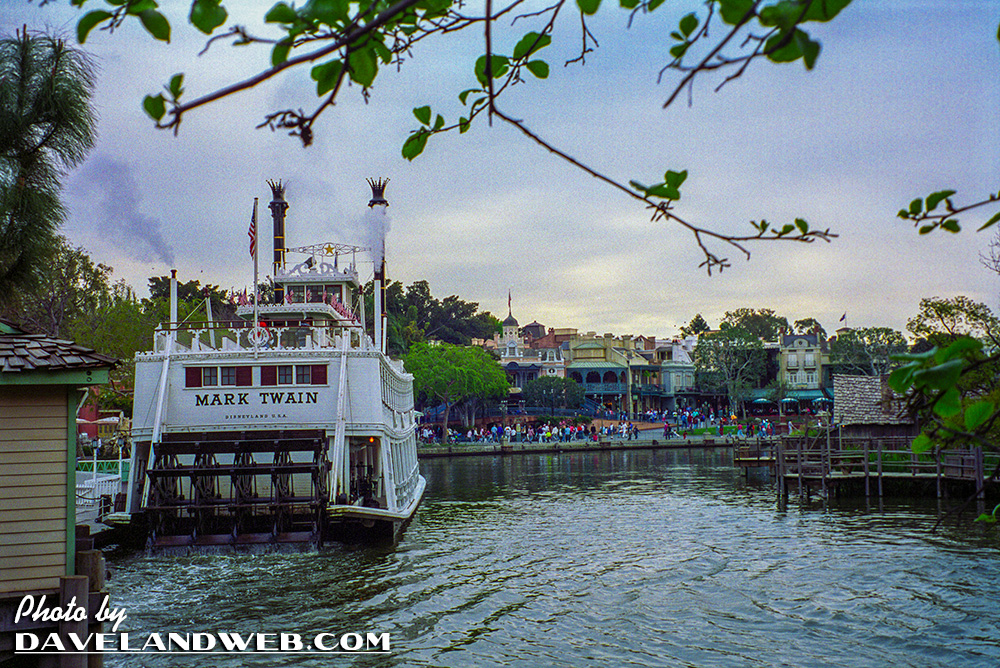 A little steel drum action in Adventureland: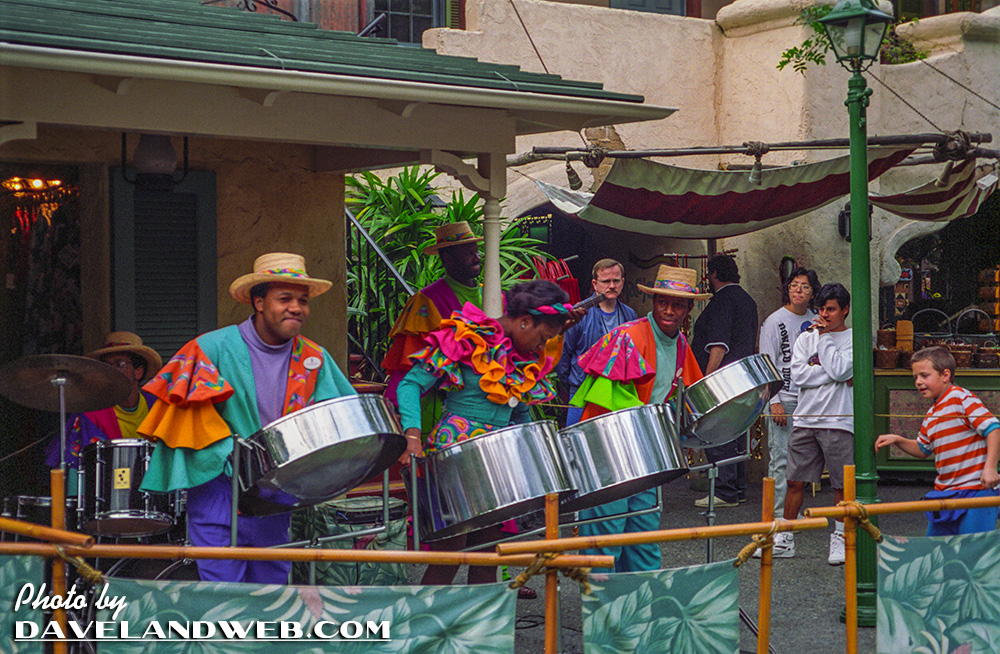 And for the closing shot, Kevin does his best Gene Kelly impersonation...without the rain.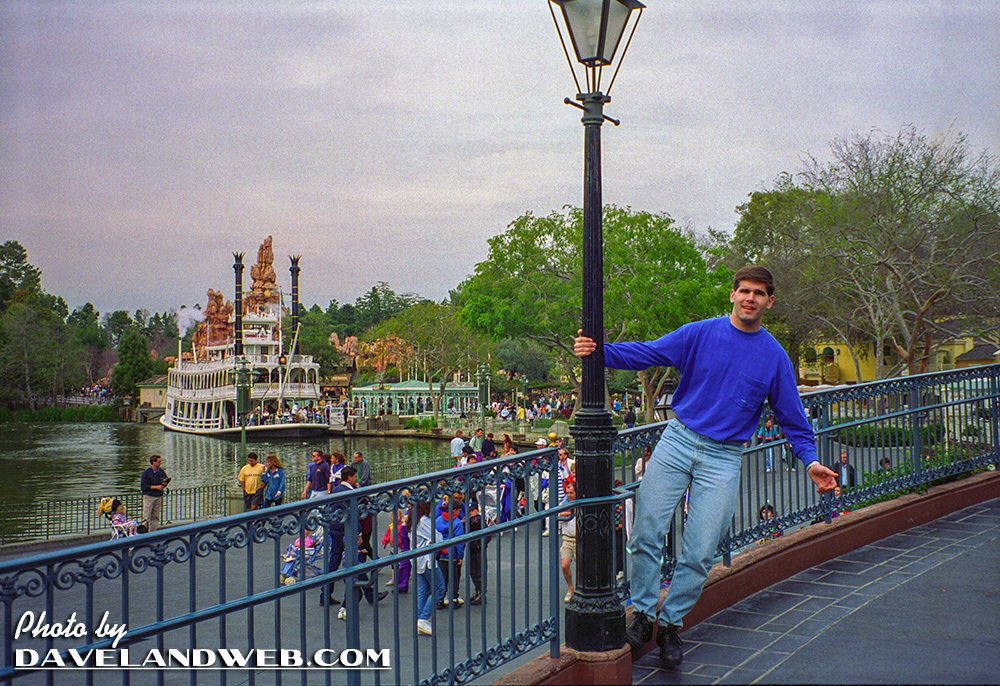 Here's a detail shot from Tuesday's post; anyone that you recognize, Sam?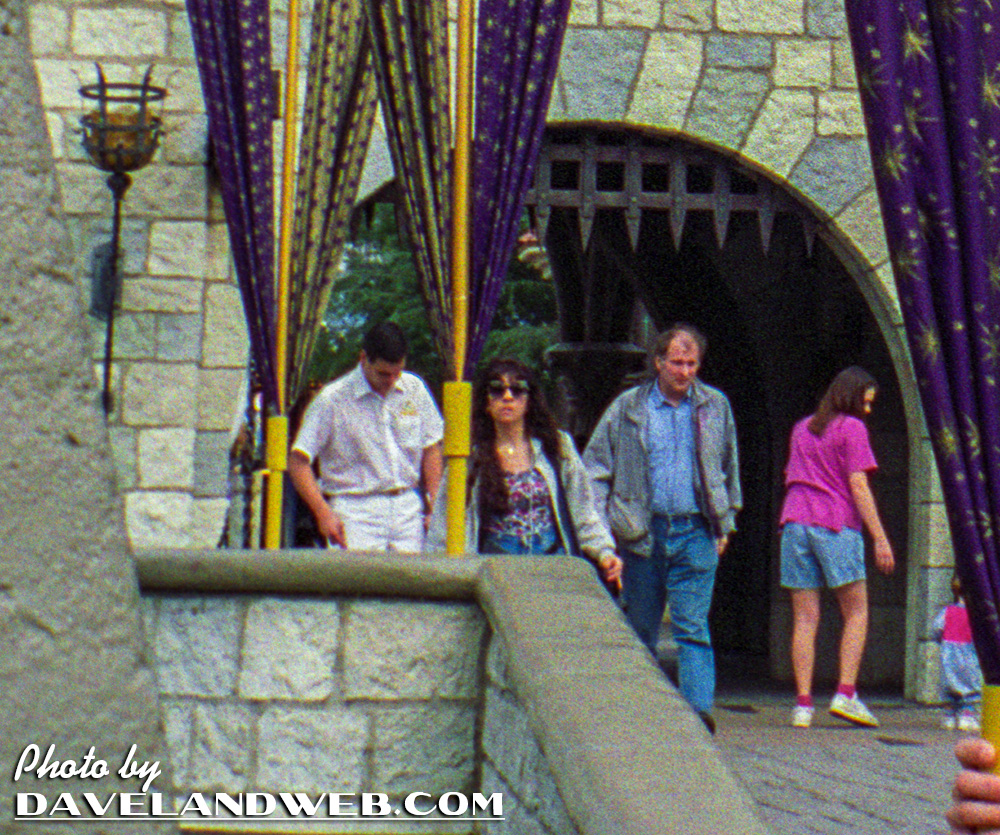 See more Disneyland photos at
my main website
.