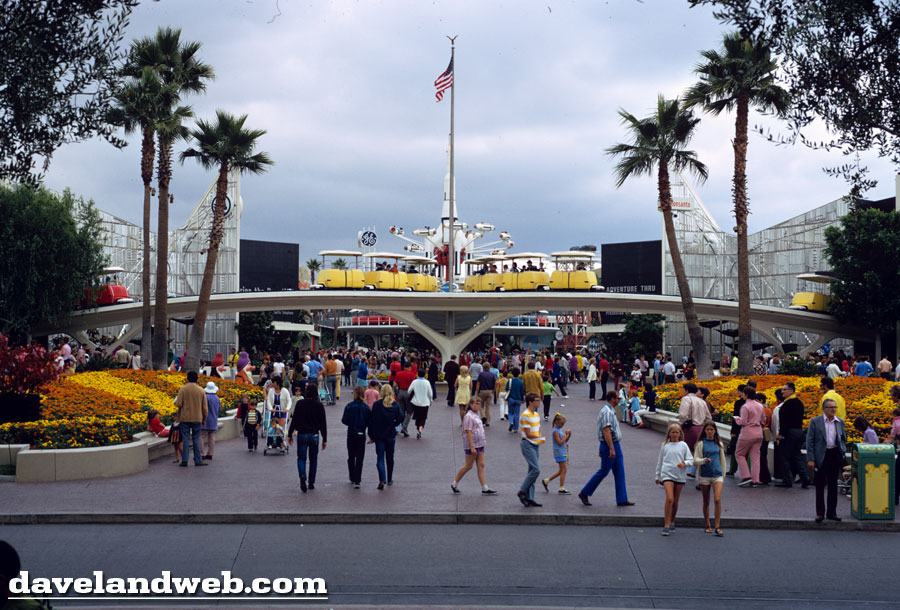 Hard to believe that this first shot isn't a professional image. The gateway to Tomorrow is perfectly framed. Over the entrance you can see the PeopleMover, a clean and efficient way to move guests around the park. Walt had hoped this transportation system would be at the heart of EPCOT. Plenty of wide open space in Tomorrowland as guests are welcomed into a land of promise, hope, and innovation.
38 years later, the entrance has an off-the-shelf type of attraction that smacks visitors as soon as they leave Central Plaza. There are no scenic vistas or glimpses of a promising future here; just faux rock formations and the Astro Orbiter.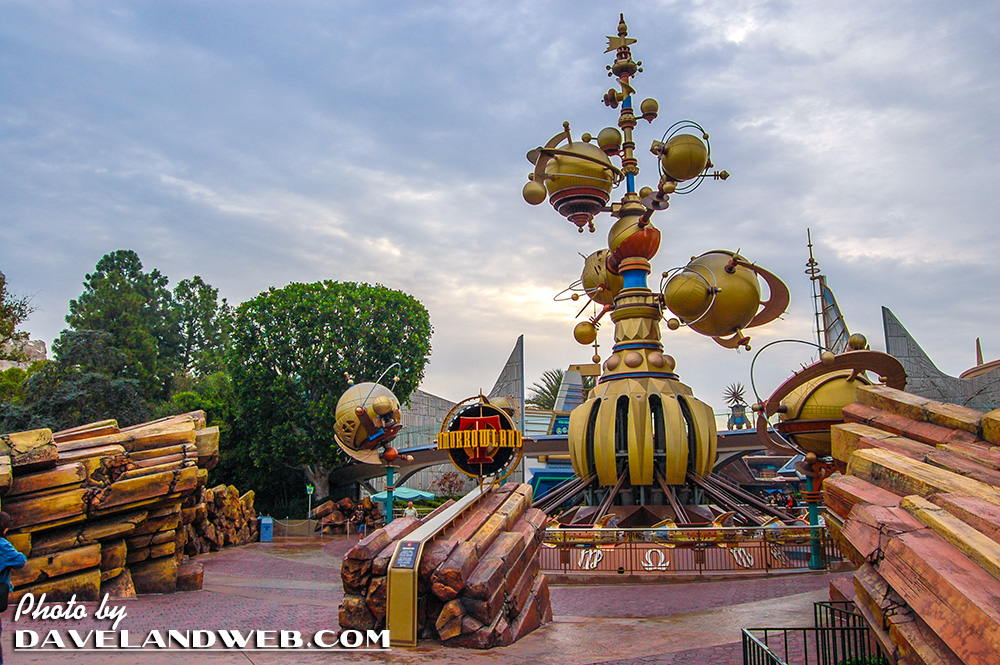 Up above, the once promising PeopleMover is nothing but a vacant and crumbling track. To the left and to the right, guests can choose between Buzz Lightyear (a life-size immersible experience video game) or Star Tours (a simulated thrill-ride through space). Can I get a door number 3 option that is more innovative and futuristic, please?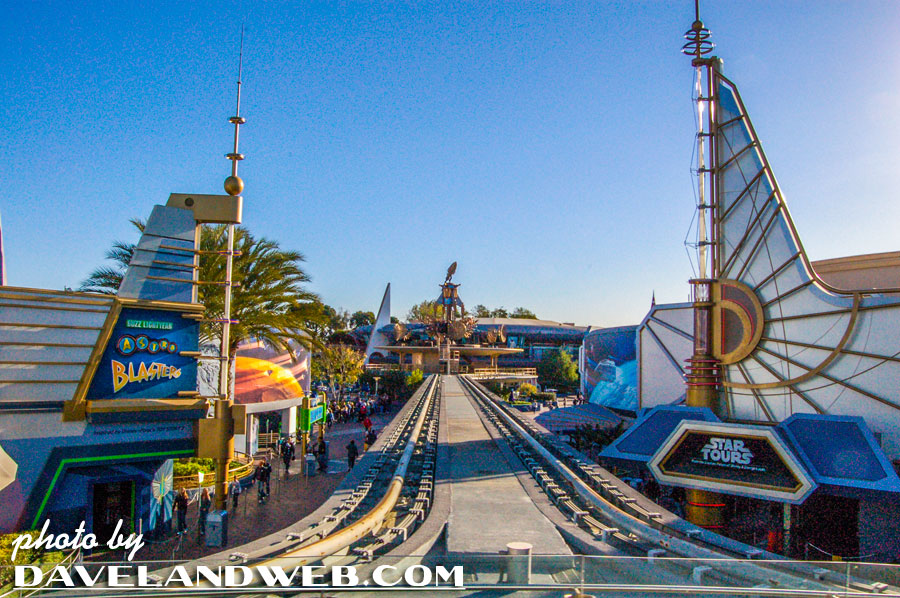 Zoomed into the vintage shot to show the Monsanto sponsorship sign for the Adventure Thru Inner Space attraction, which now houses Star Tours: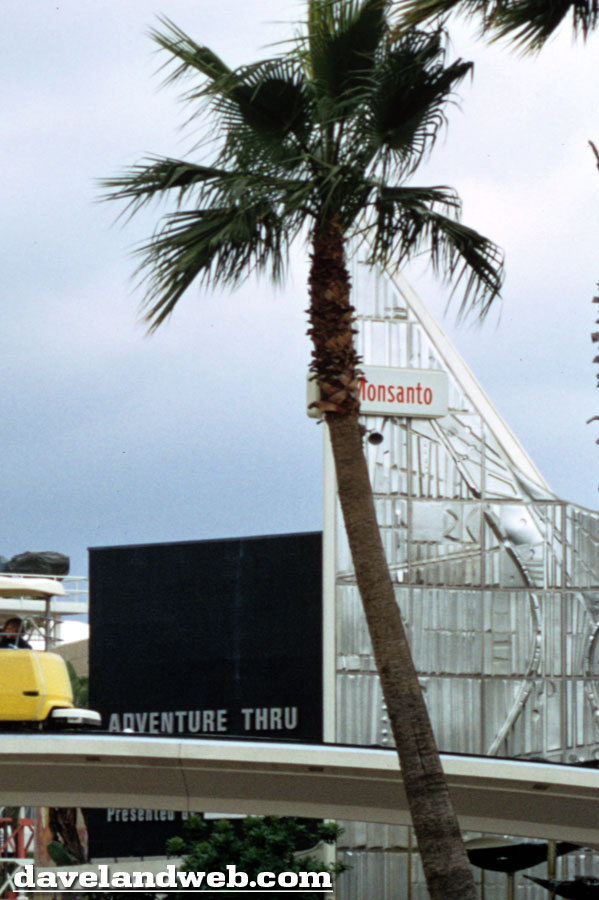 The Seven Dwarfs seem somewhat out of place at the Tomorrowland Terrace; perhaps they missed their exit to Fantasyland from the Disneyland Railroad.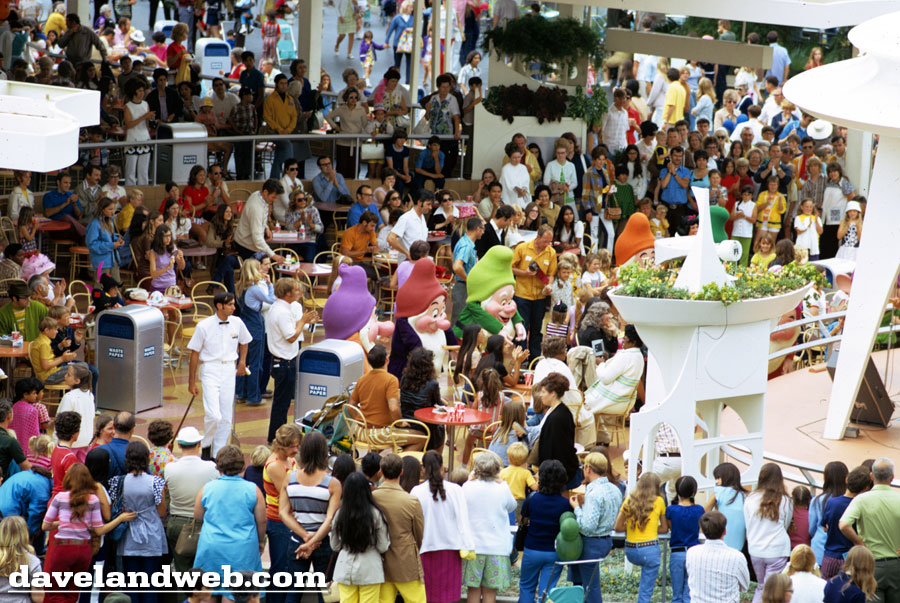 I love this Rolly Crump designed area that is just oozing 1970's mod charm: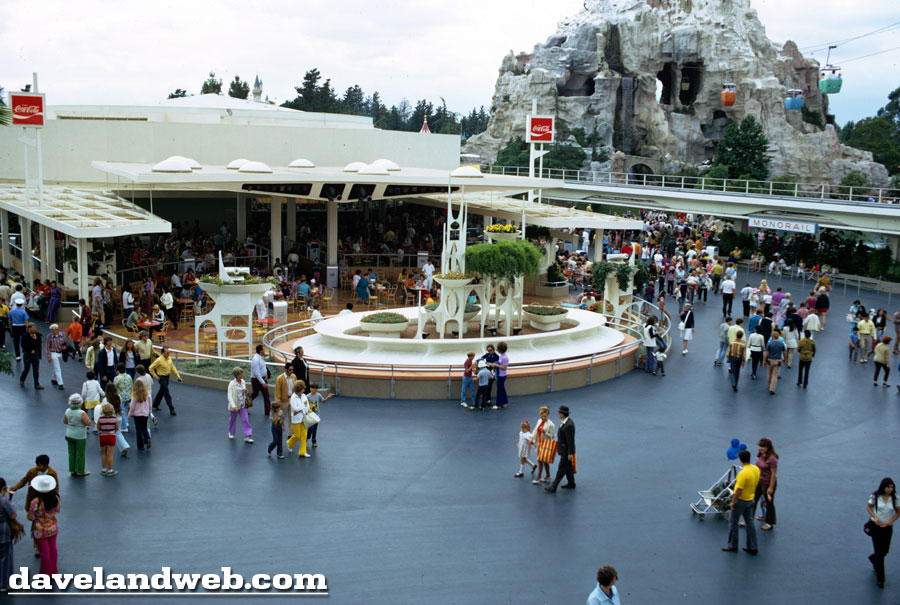 Today, this section of Tomorrowland still boasts some of the flavor that was born with the "New Tomorrowland" remodel of 1967, as can be seen from this contemporary view (shot from a different angle):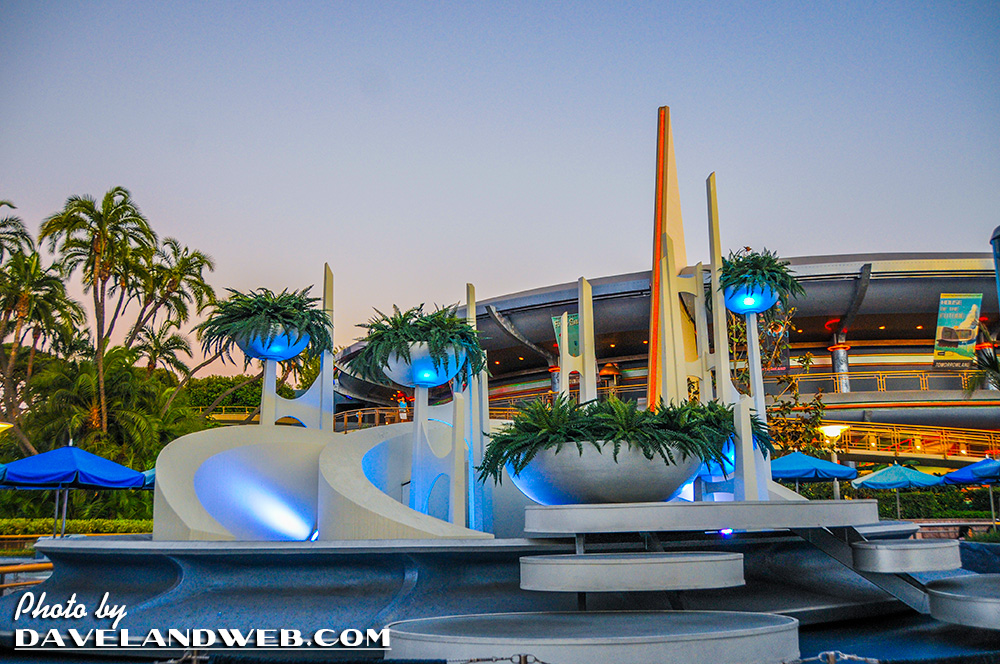 See more Disneyland Tomorrowland photos at
my main website.