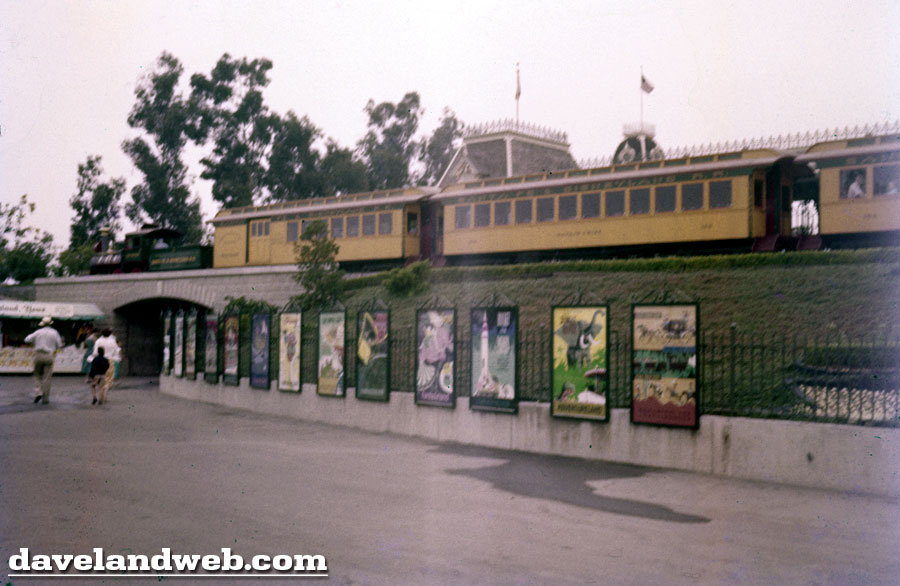 No, I'm not talking about some communicable disease; I'm talking about a batch of slides. This batch was bad; I'm talking REEEEEAL bad. Still, some of the views were rare enough for me to get them, and some day, I'll take the time to do a full blown restoration of them instead of the quickie one that I did to present them to you here today. To add insult to injury, these slides weren't even dated! Could it get any worse?
I will also do my best to pair these up with a matching (or semi-matching) contemporary shot; doing this also lets me know what areas of the park I am deficient in, and gives me that great "to-do list" I always keep in my head each time I visit Disneyland. First up is the station with all the vintage posters in front. Today, only the posters in the entrance tunnels remain, and the wall in front of the Mickey floral has been wiped clean.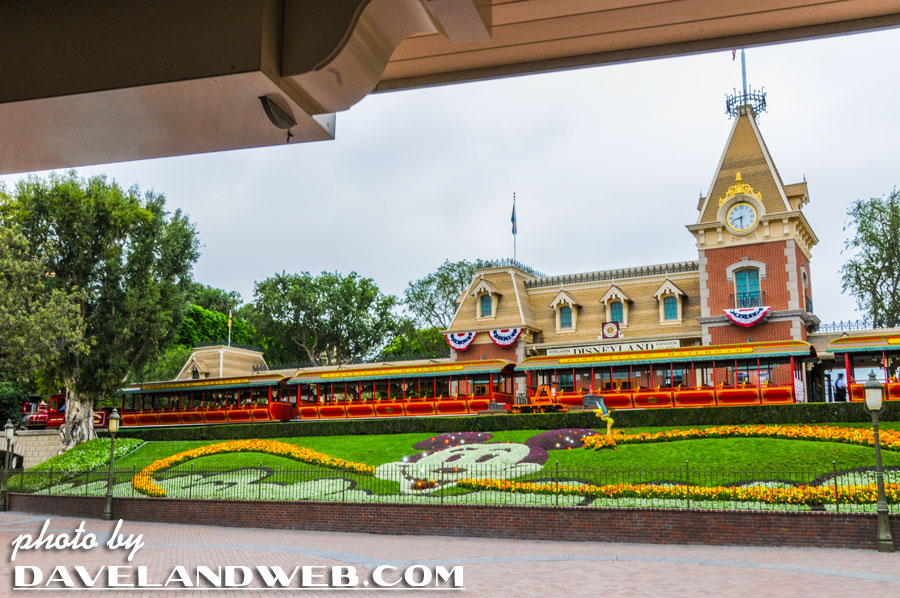 Ah, patriotism and Main Street U.S.A.; what a fantastic combo!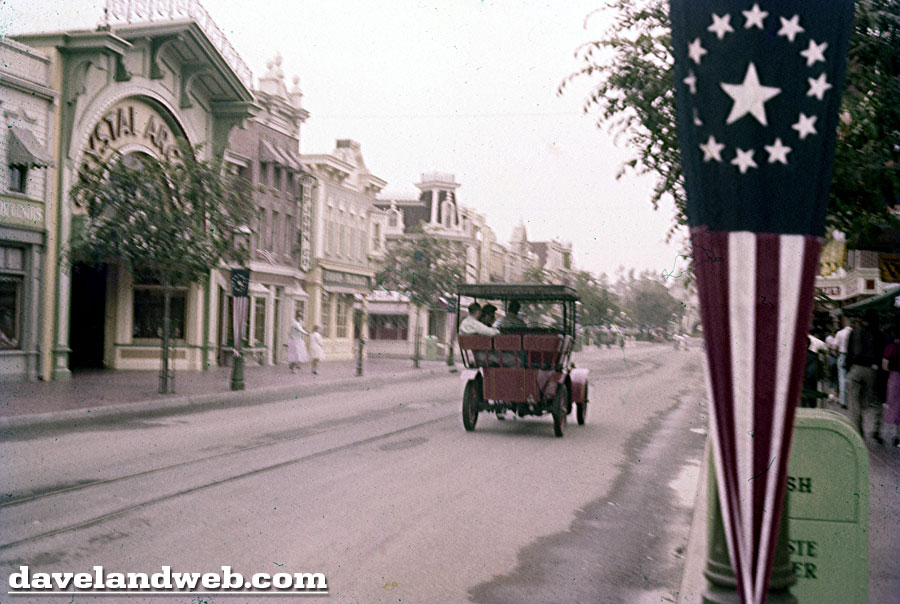 Today, you can still find patriotism on Main Street every summer...as well as the Crystal Arcade.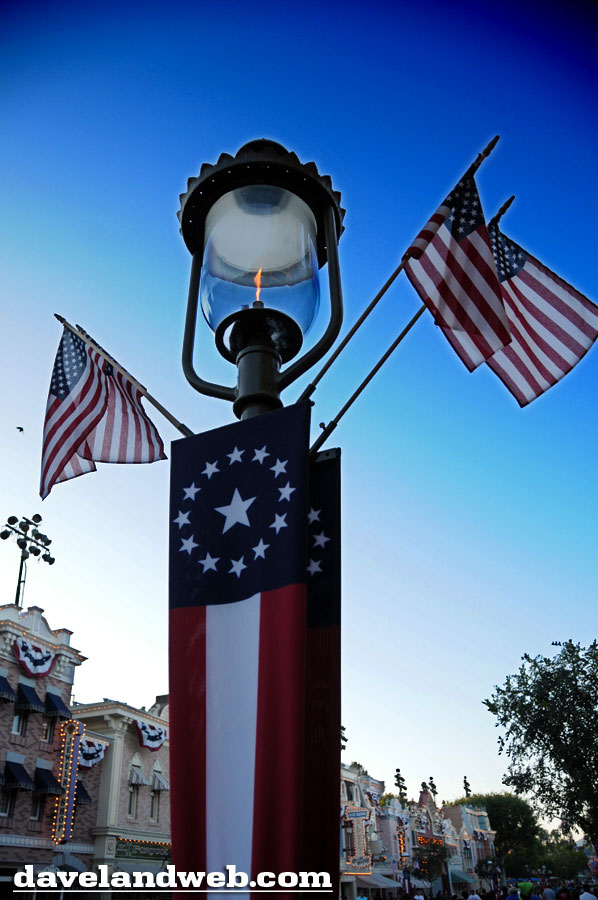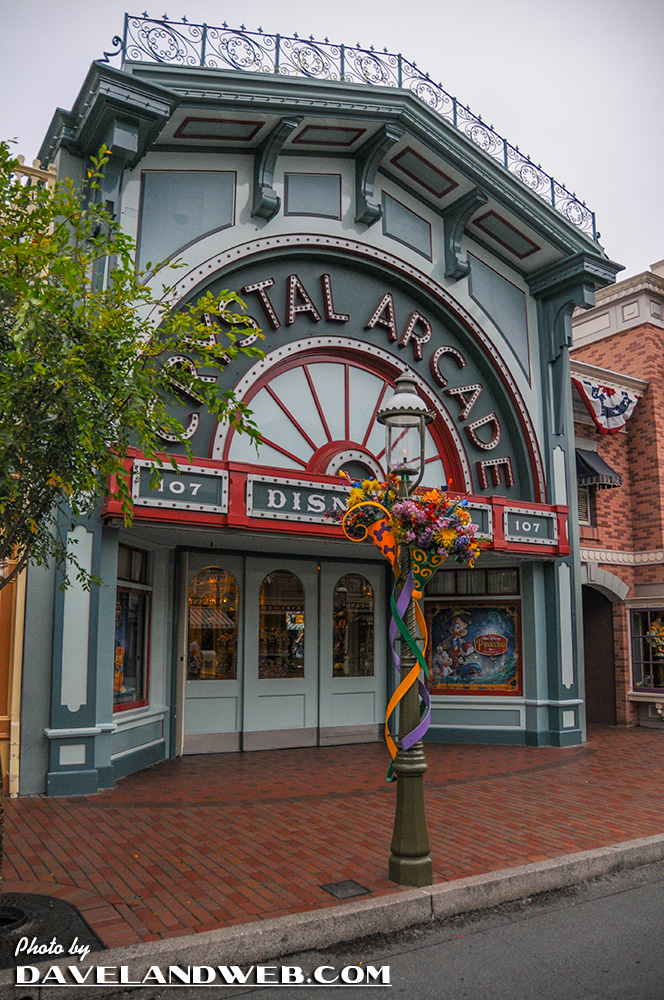 Thanks to the faded colors of these vintage slides, the original muted palette of the Castle looks even more muted!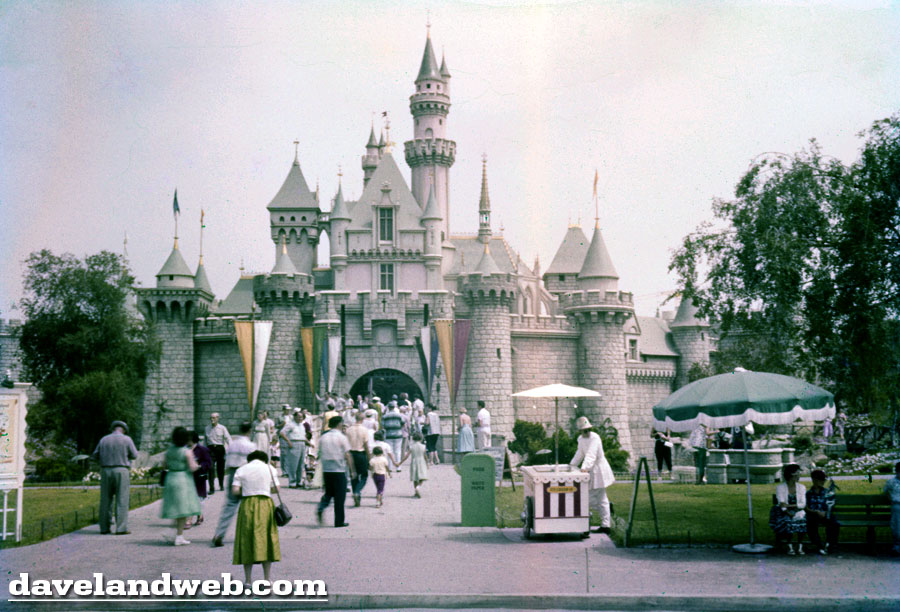 Prepare for an explosion of color & bling!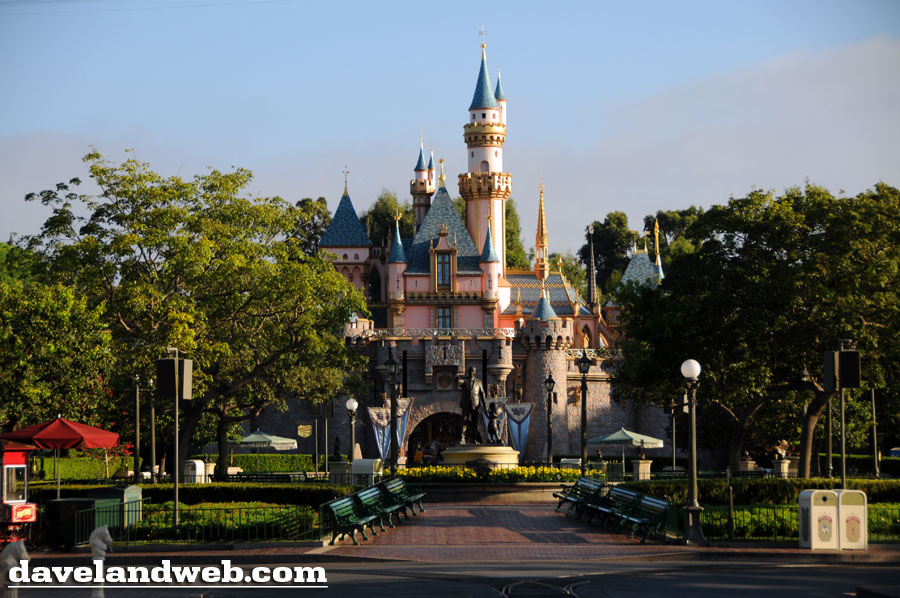 Before shot of the Snow White attraction in Fantasyland...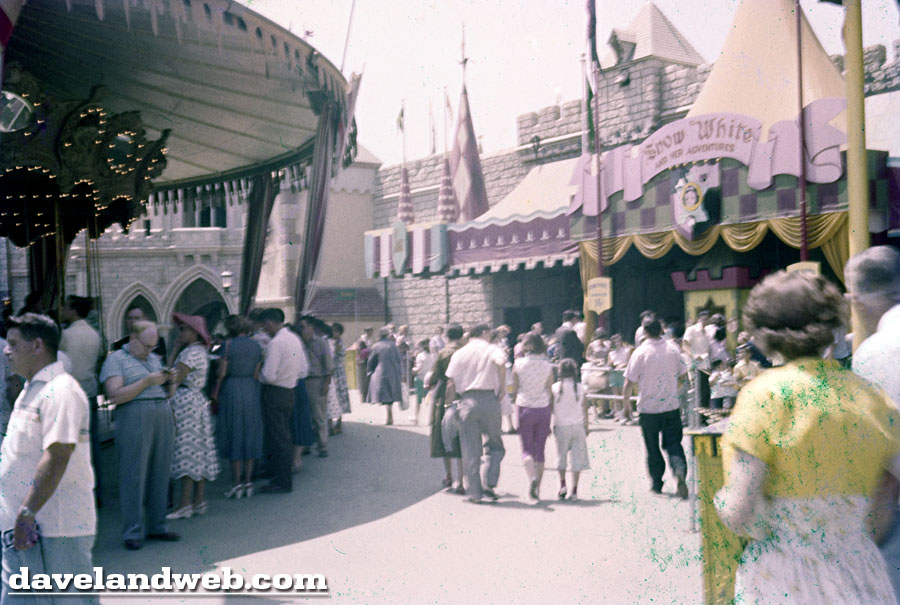 And the after shot—this was definitely a change for the better: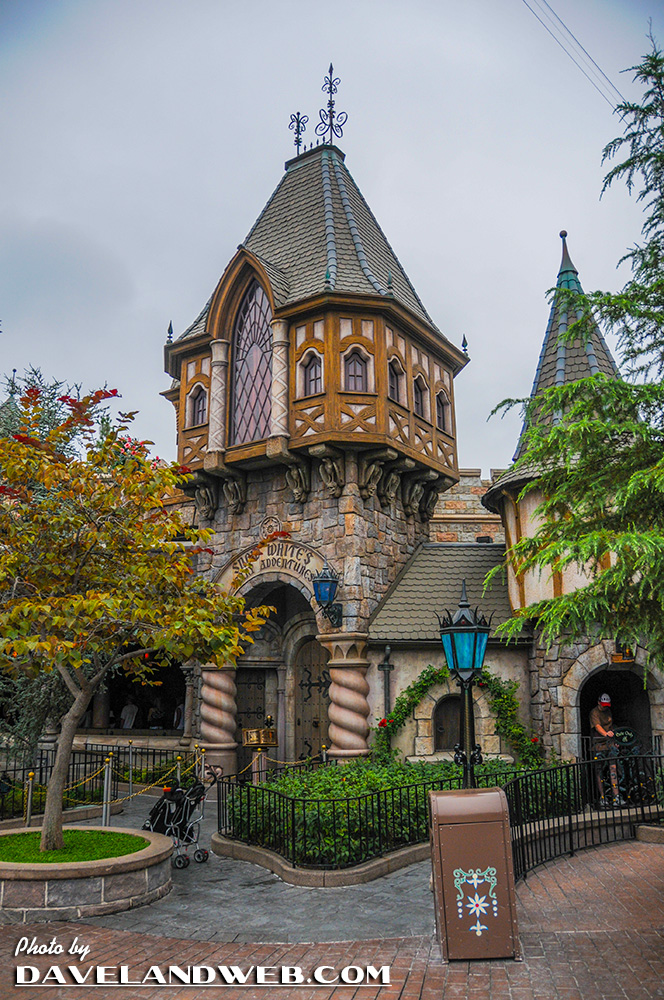 Open wide, Monstro!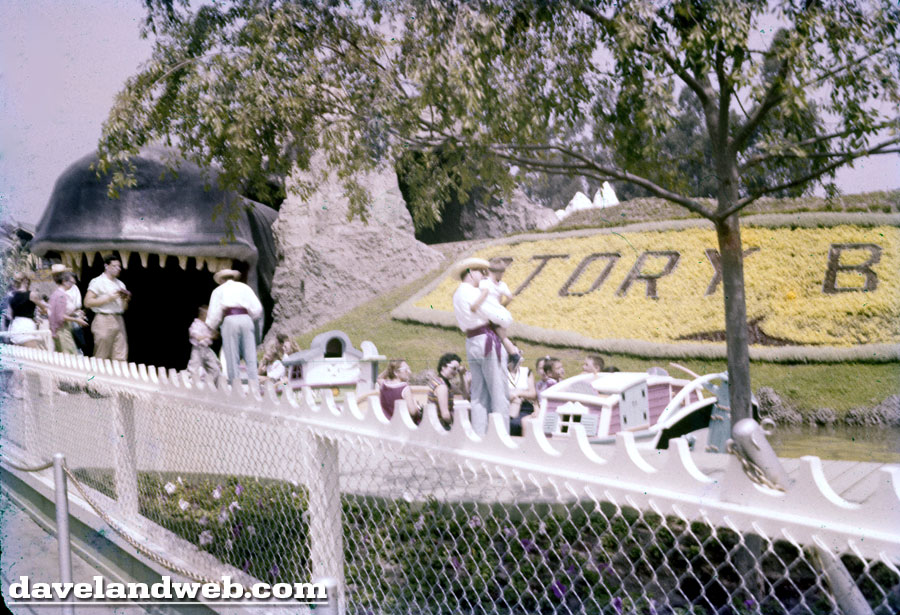 Other than a more permanent looking fence, not much different here:
Probably the saddest before and after shot: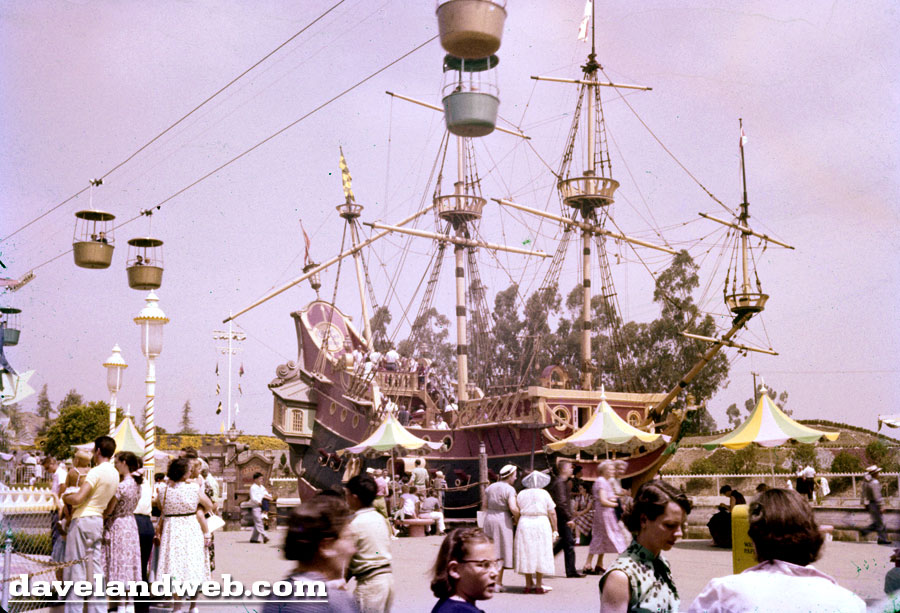 Can we have a moment of silence, please?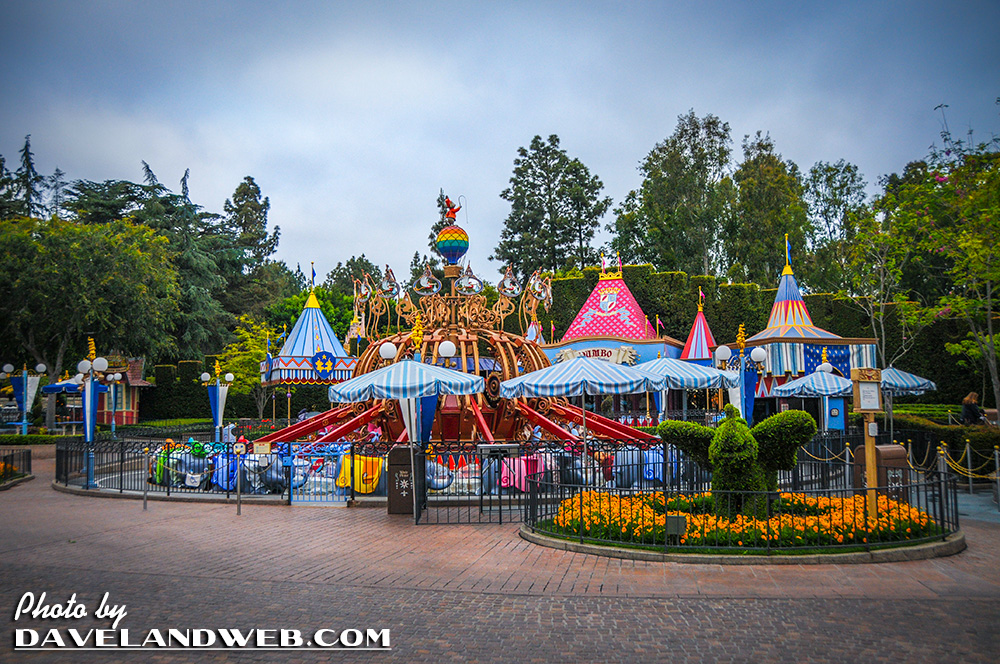 See more Disneyland photos at
my main website.