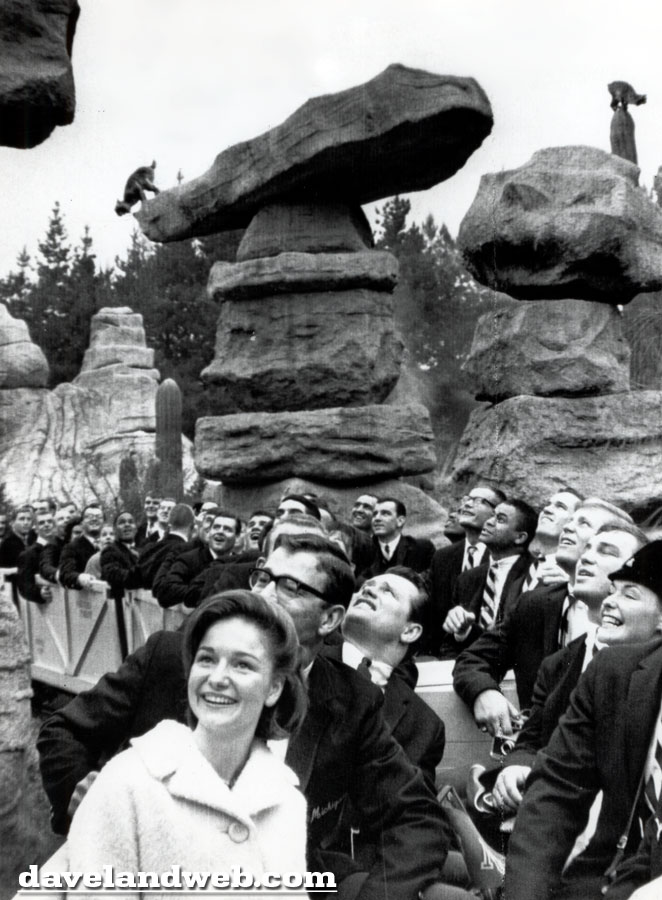 "Rose Queen Dawn Baker and members of the Michigan football squad ride Disneyland's train past a coyote on top of balancing rock as the Rose Bowl teams were taken through the park here 12/22."
The January 1, 1965 Rose Bowl game was the 51st Rose Bowl game. The Michigan Wolverines defeated the Oregon State Beavers by a score of 34-7.
See more Disneyland Nature's Wonderland photos at
my main website
.