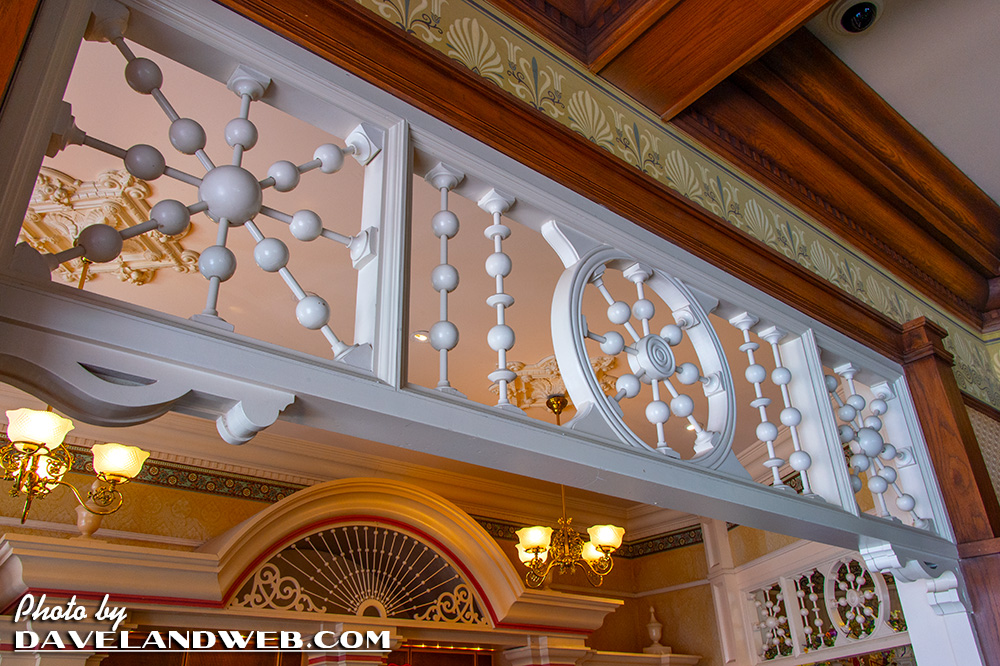 Can you believe I've stretched one visit into seven posts? I'm really showing restraint...especially since there's a final installment tomorrow! Today's post will take you from one Main Street (Disneyland's Main Street, U.S.A.) to another one (Disney California Adventure's Buena Vista Street). My last few visits, I've shot a few of the former Kodak Shop, not knowing what its future will be since Kodak pulled the ol' sponsorship plug this year.
As I was cutting through the shops on Main Street, I could hear the sweet harmonies of the Dapper Dans.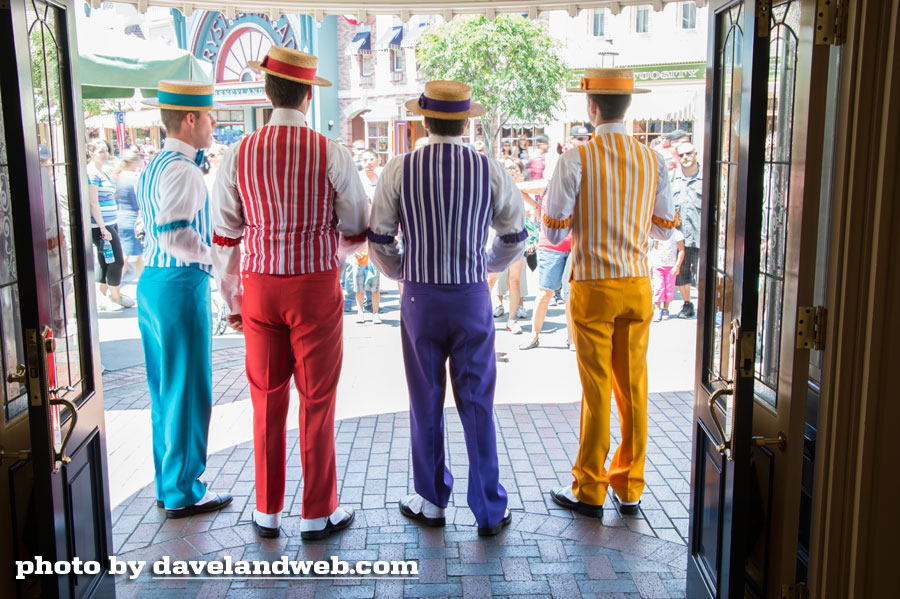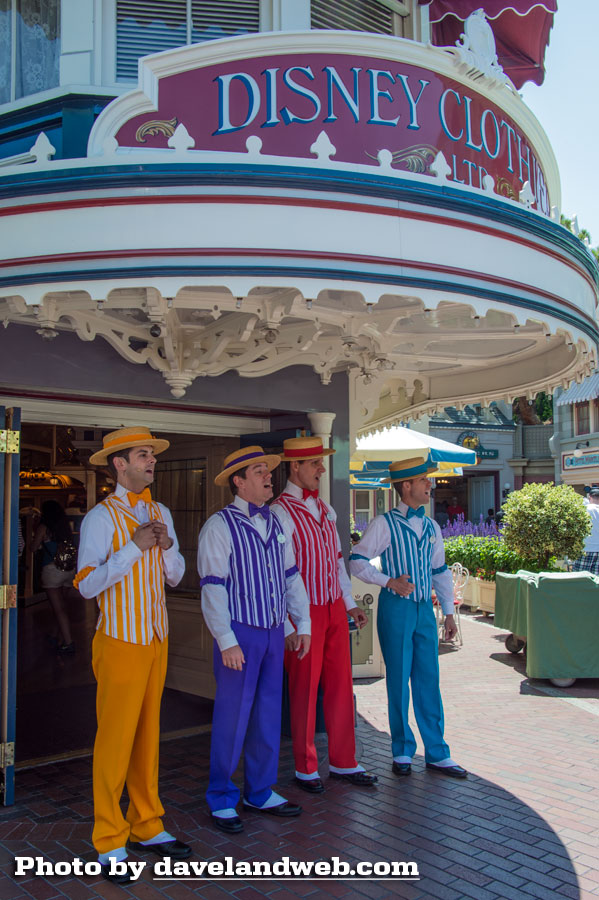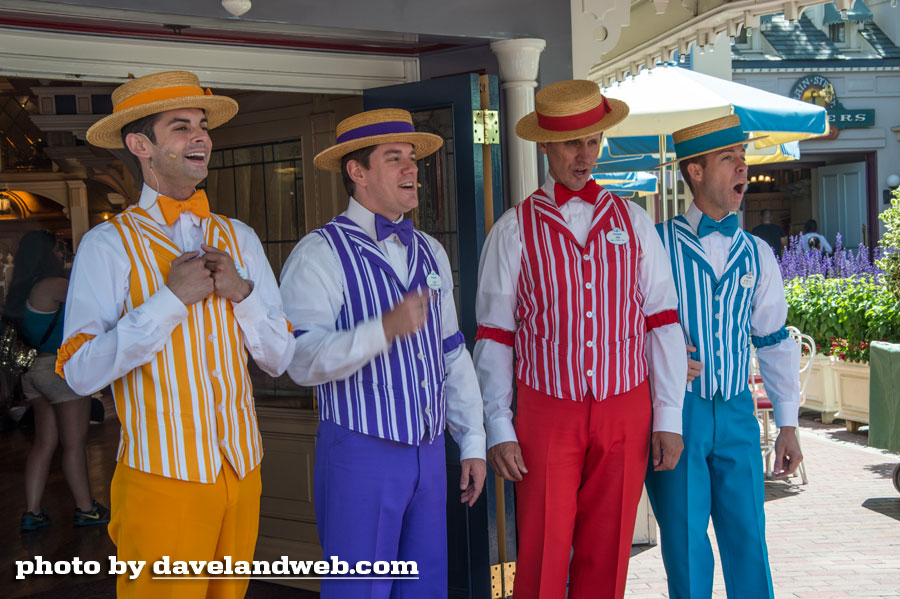 Drew Tablak, my favorite "Silent Night" soloist from
Candlelight
, was singing as part of the Dans.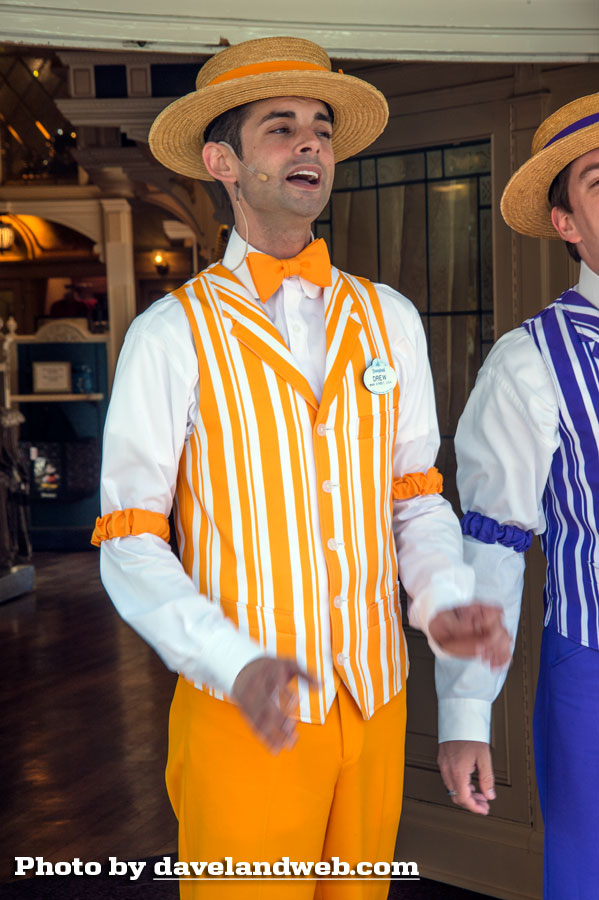 The Cinema looked crisp and clean; stay tuned for a dedicated post to this Opening Day favorite later on this week.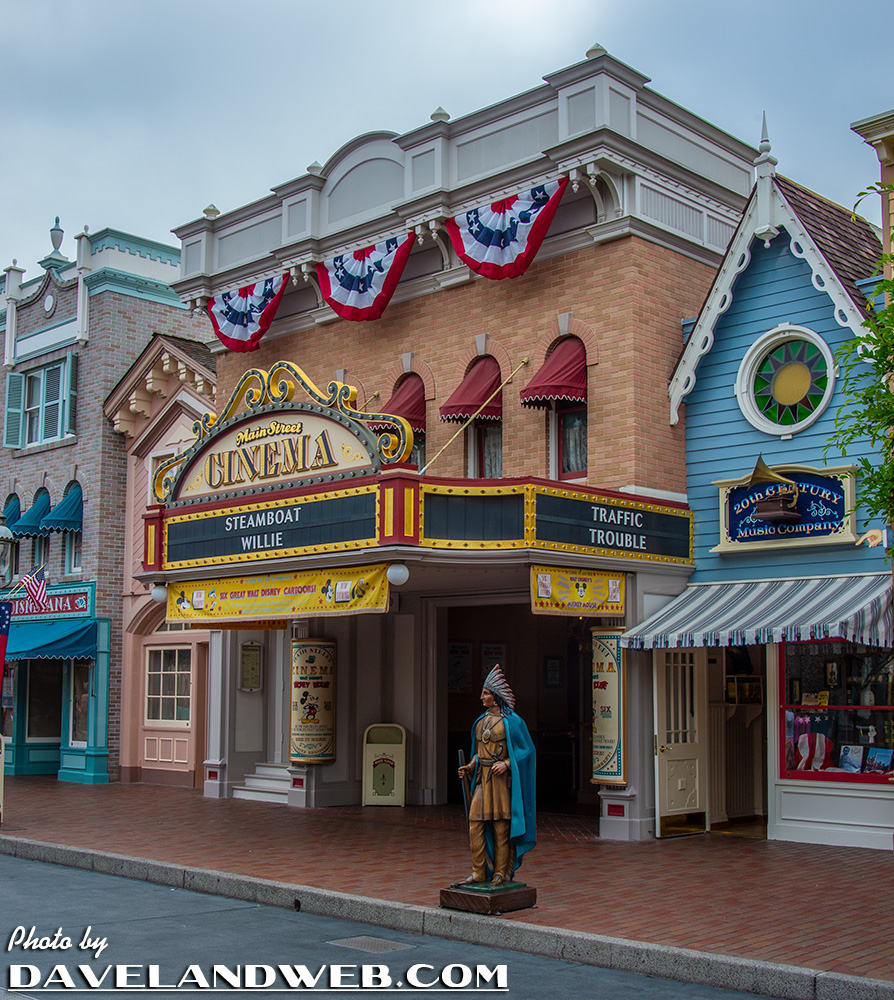 Doing a little criss-crossing, I took a few shots of the lights in the Fortuosity Shop...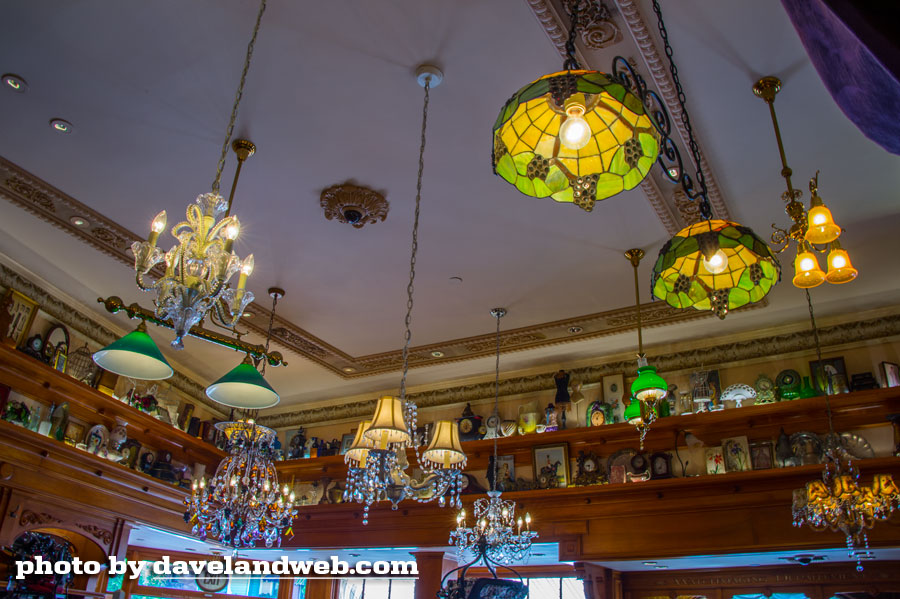 as well as some of the shelf displays.
Over at the Emporium, I was beginning to see the crowds...I knew that my day would be coming to a close! Still, I was able to get a few more shots without guests.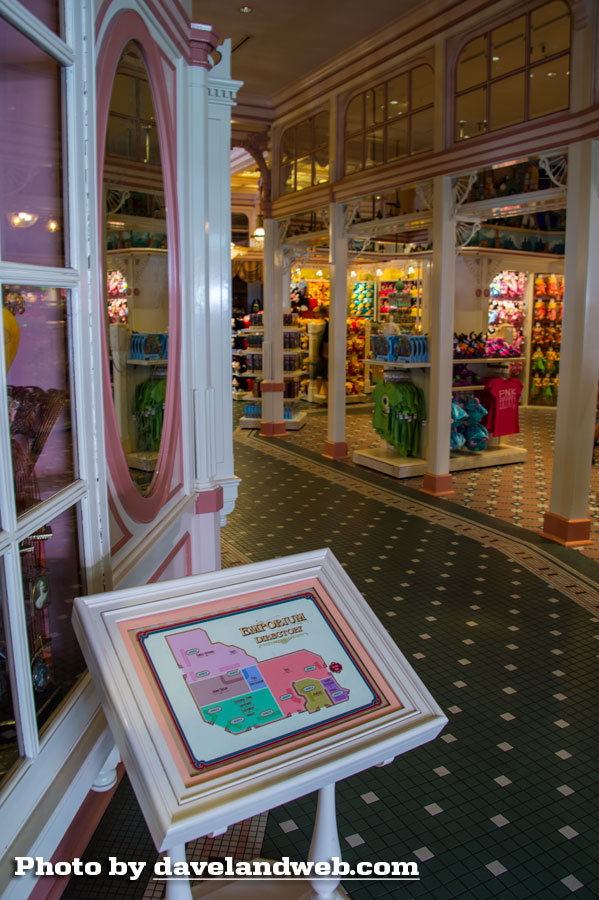 These animatronic tableaus are simple, but have fascinated me ever since I saw them as a little boy.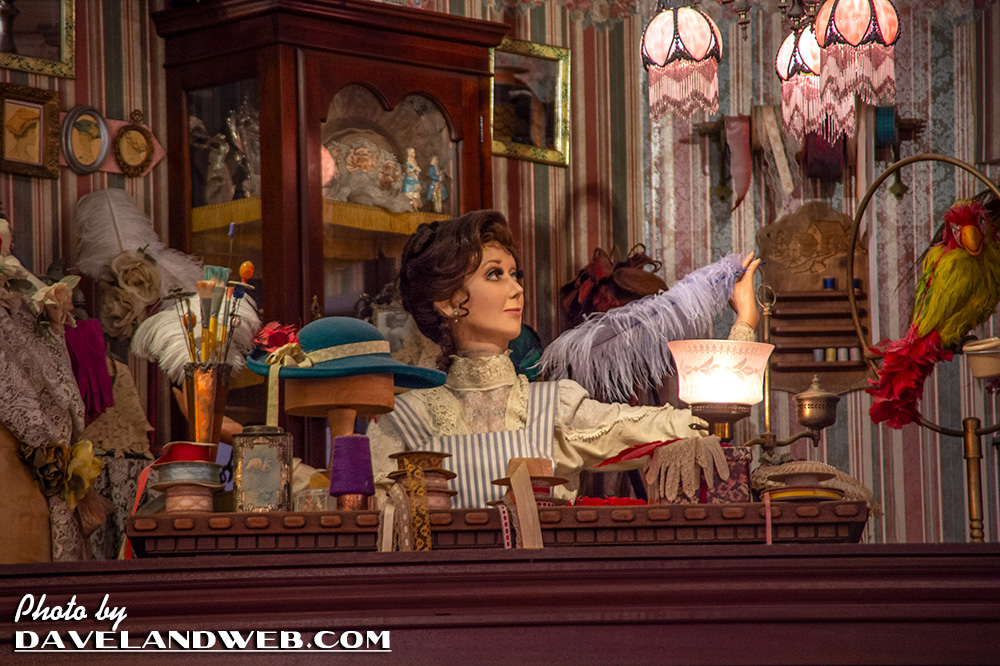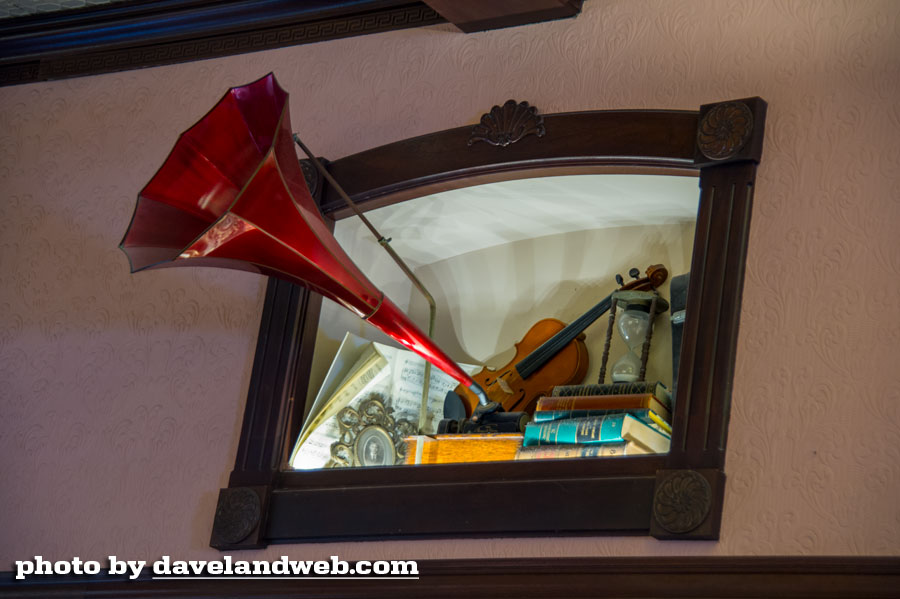 As I left Disneyland, the lines to get in were crazy long, and so were the lines for DCA. Still, I was hungry for lunch and had a few "to-do's" on my photo shot list.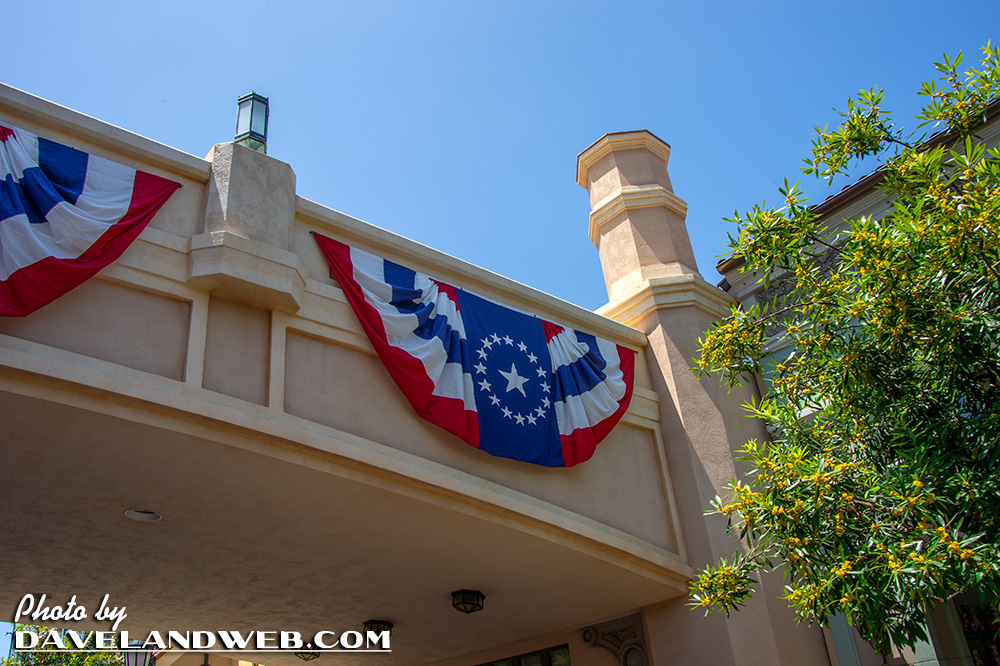 Buena Vista Street was also decorated for the 4th; something about the patriotic bunting that I really like. Probably the sense of nostalgia that it invokes.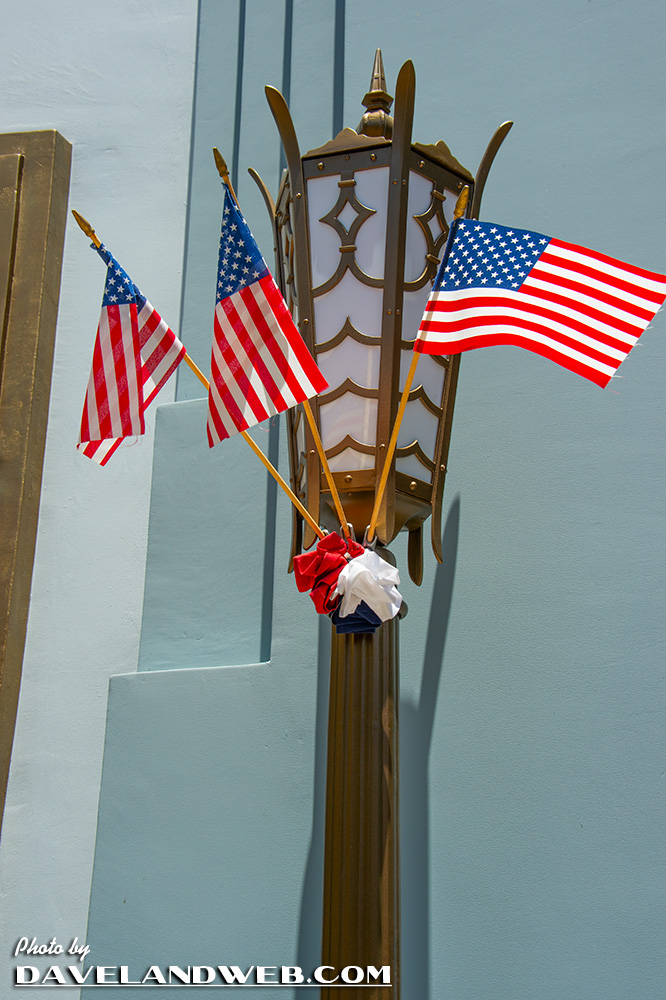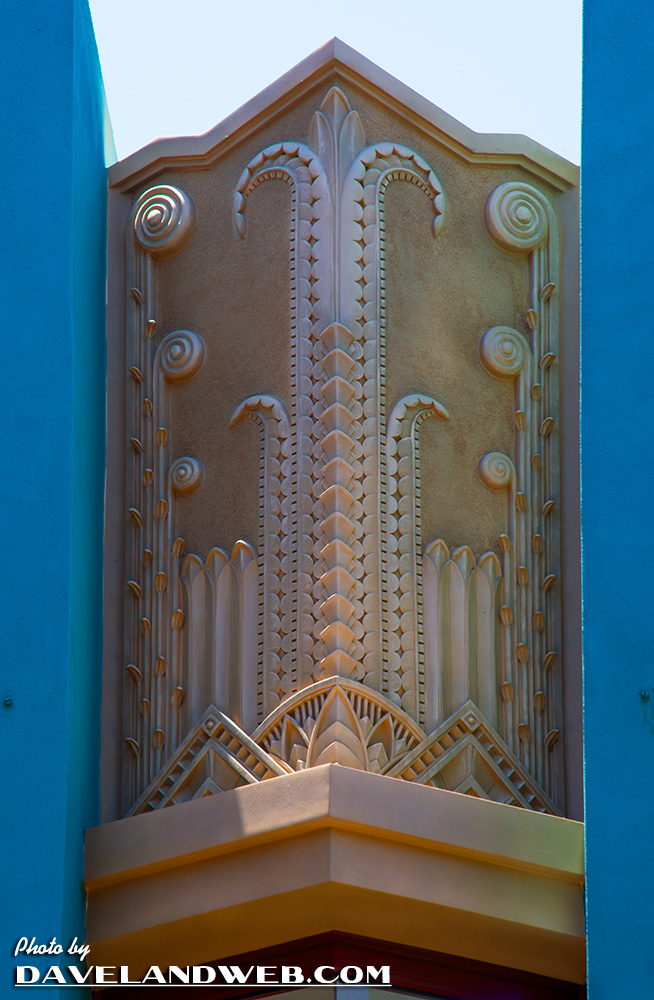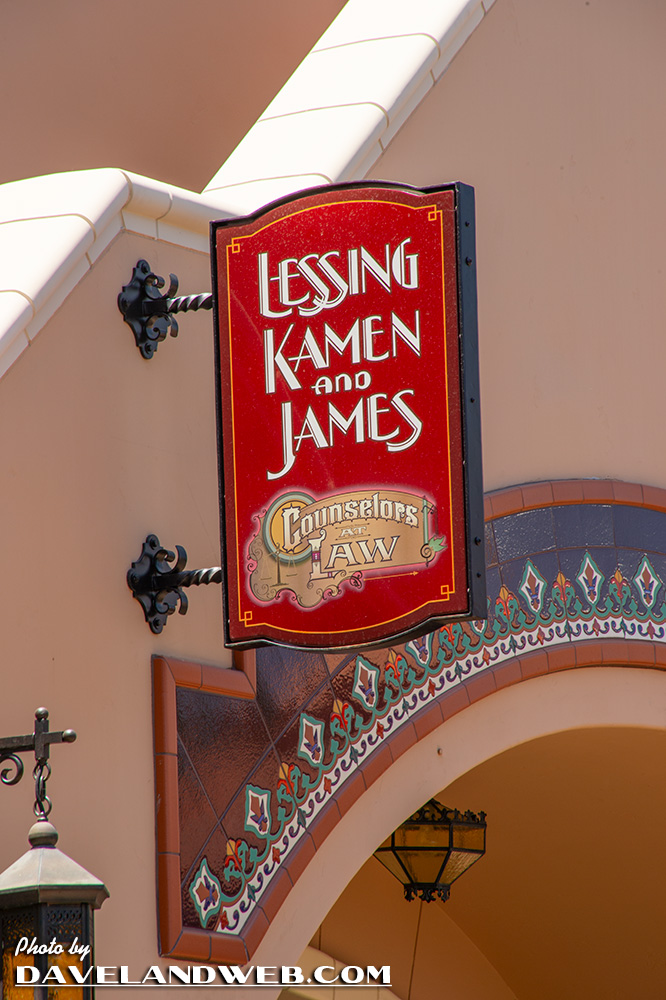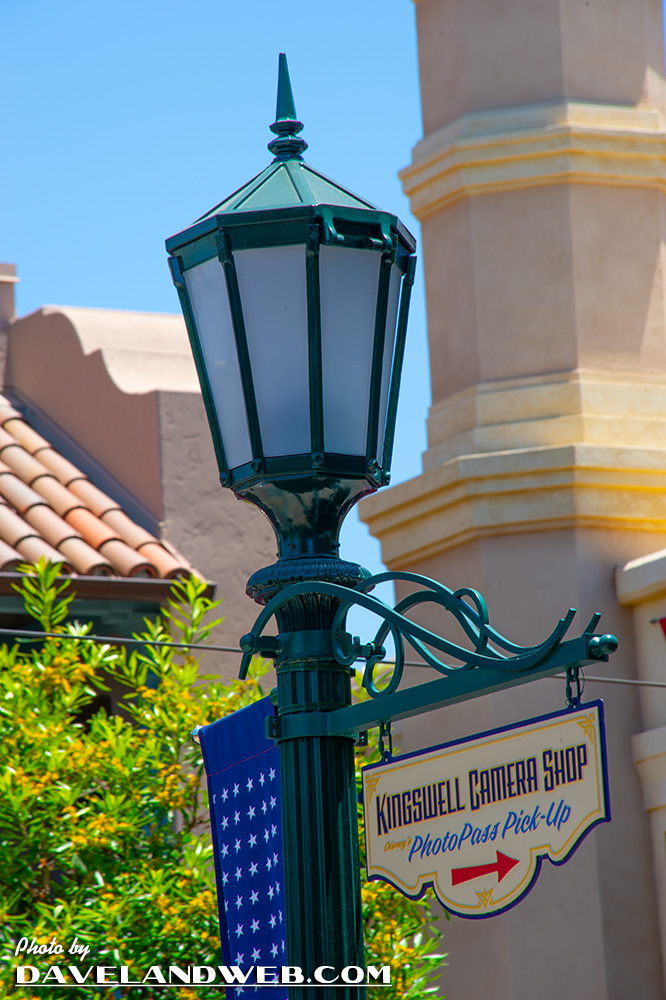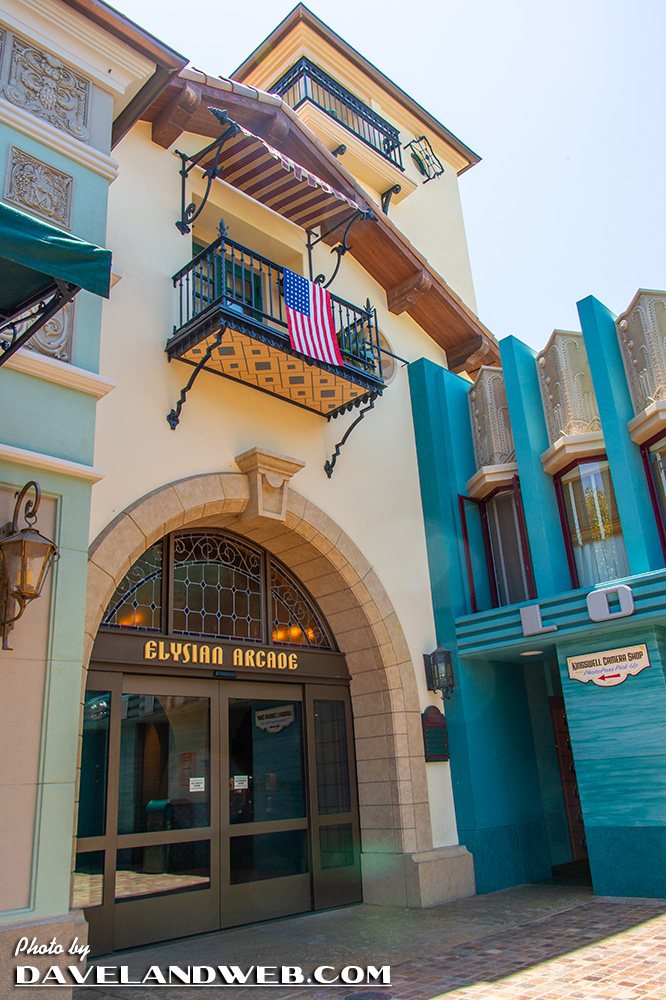 You know I can't resist the light fixtures.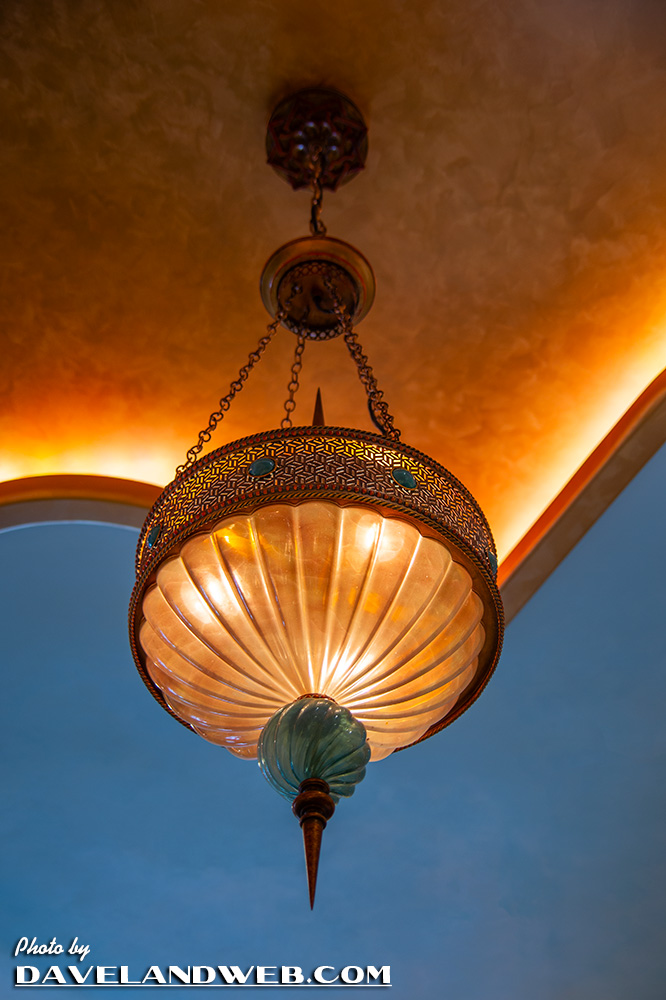 A few of the Carthay Circle Theater: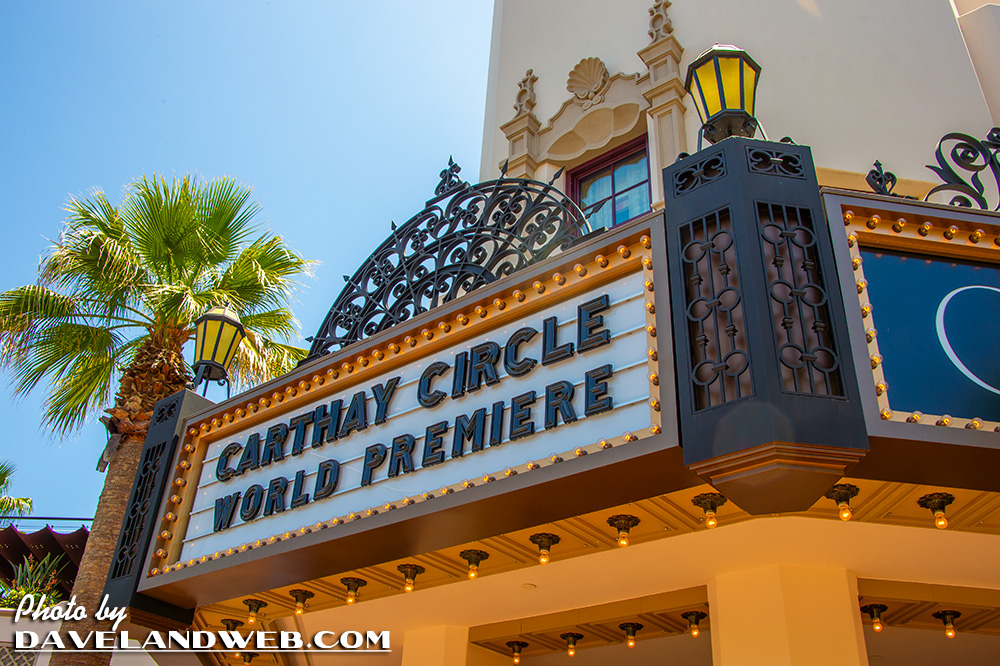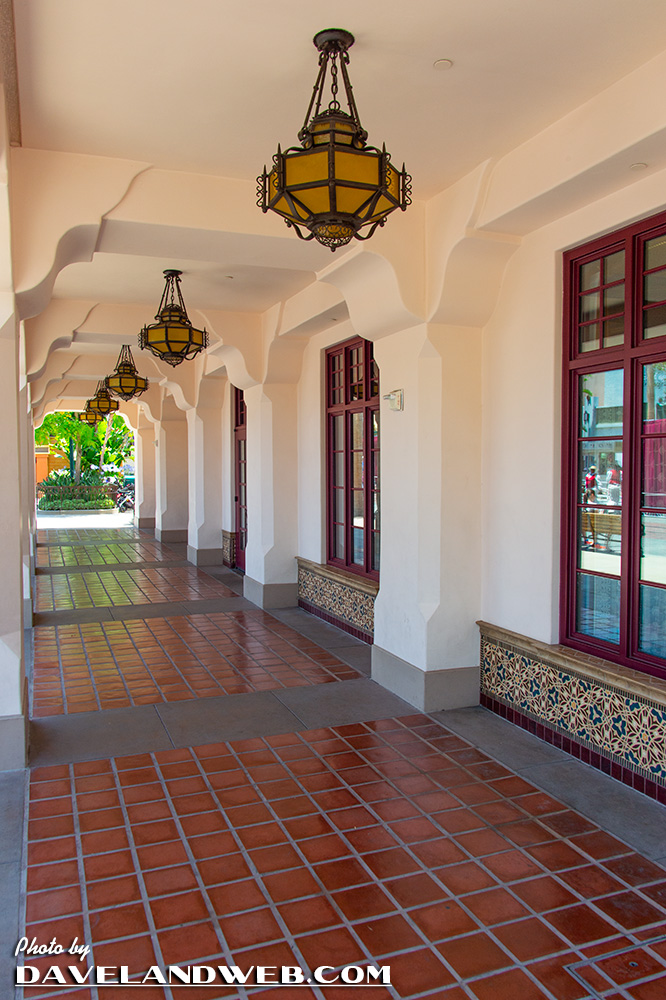 And today I will be dropping you off at the "Lone Ranger" locomotive parked at the front of the Hollywood Studios Gate.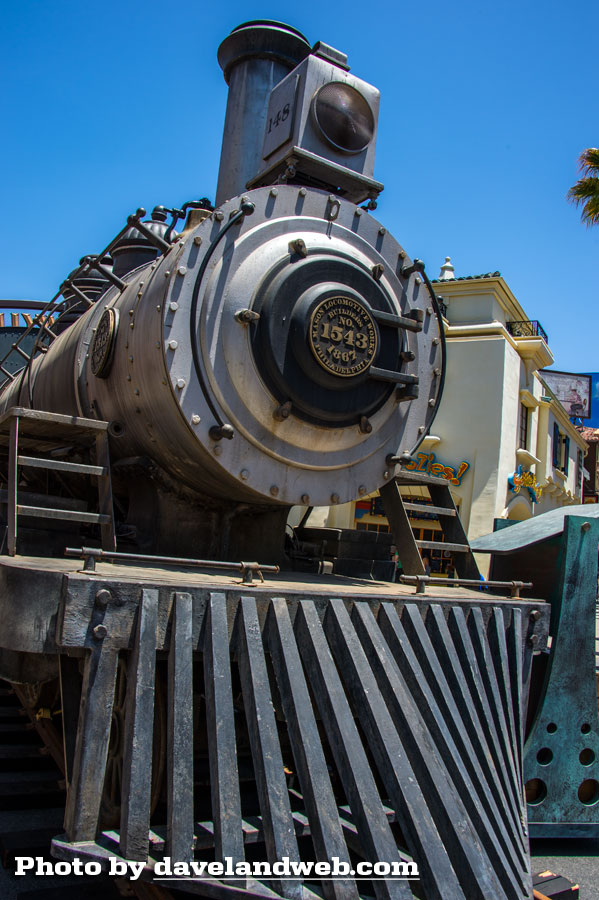 See more vintage & current Disneyland Main Street, U.S.A. photos on my
Main Street web pages.