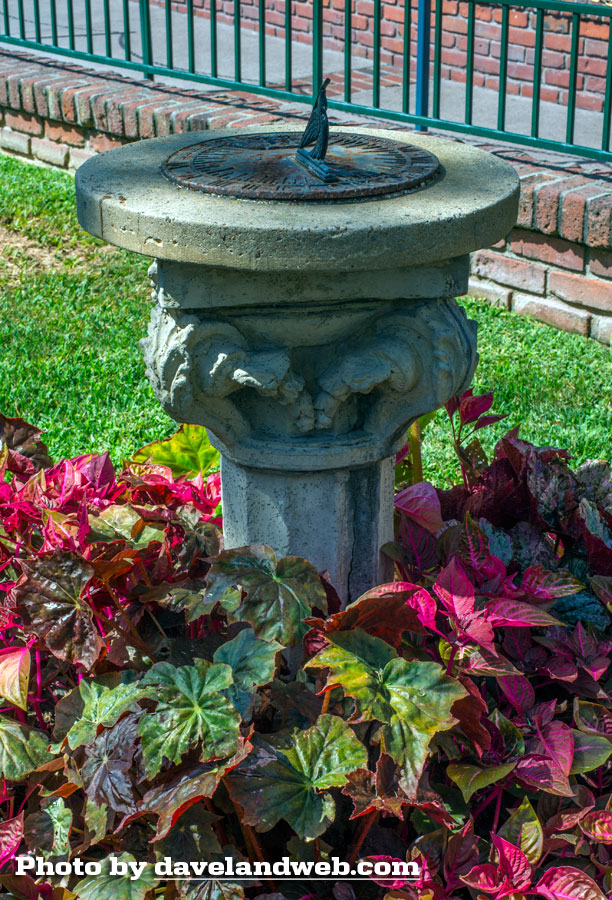 I finally made it over to my favorite attraction! The Haunted Mansion rarely disappoints; and each time, I find a new detail previously undiscovered. Kindly step into the elevator with me and we'll start our descent.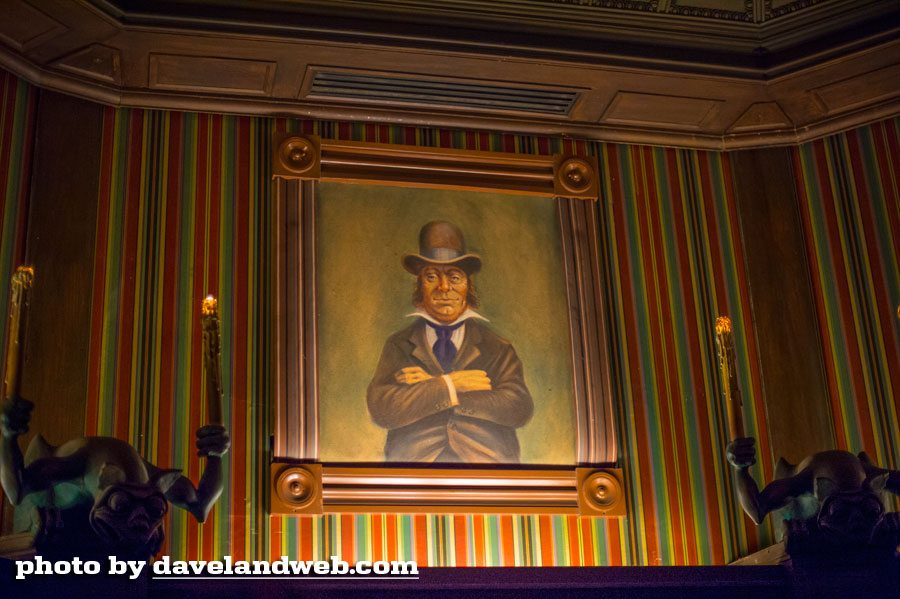 Things truly aren't what they appear to be.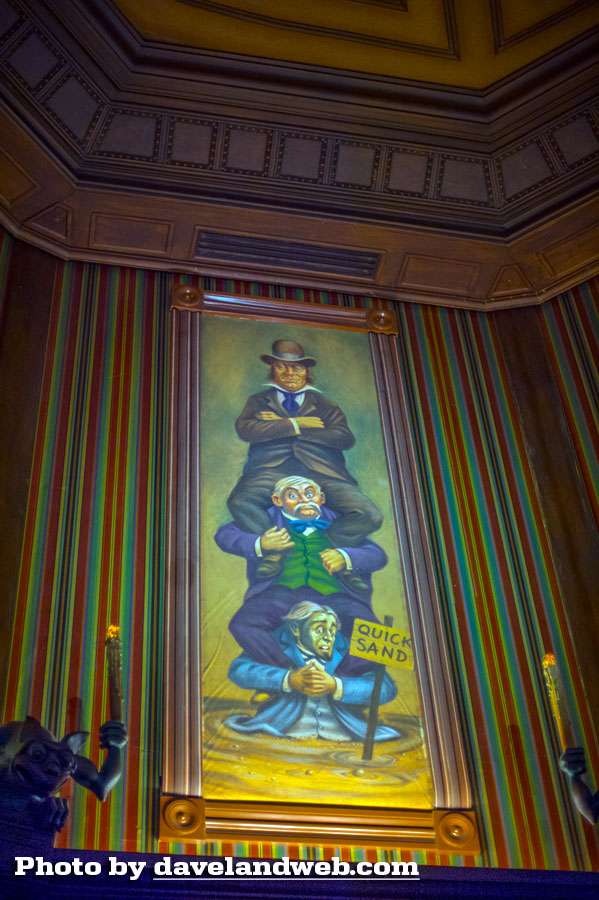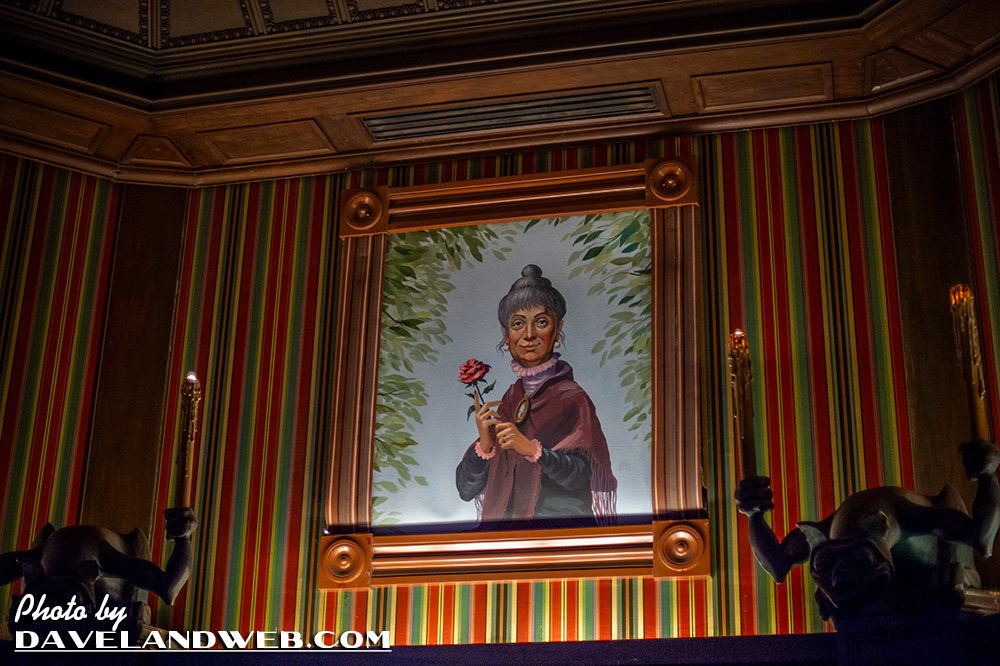 This man probably could have used a few Tylenol. Extra strength.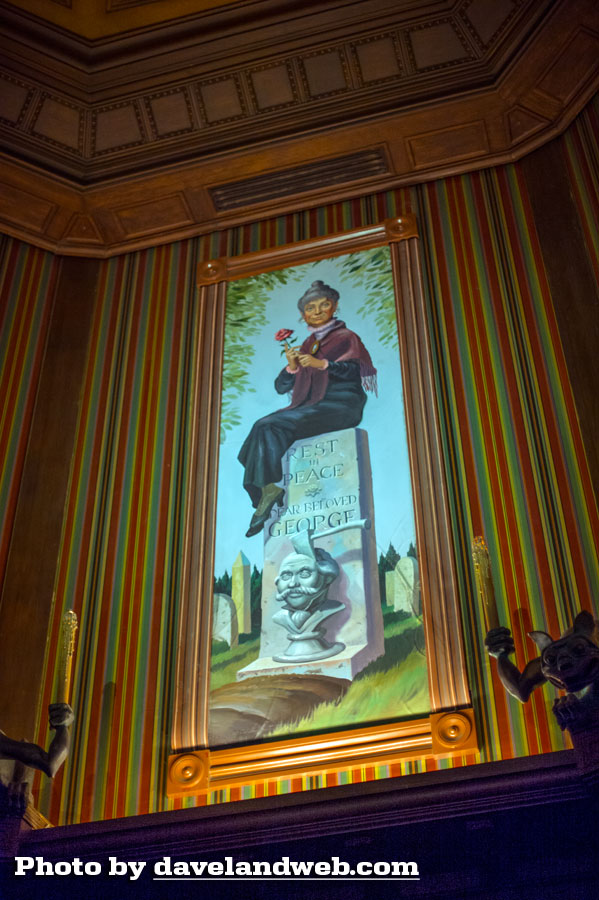 My ears are still ringing from the deafening screams that accompany the appearance of this gent every time.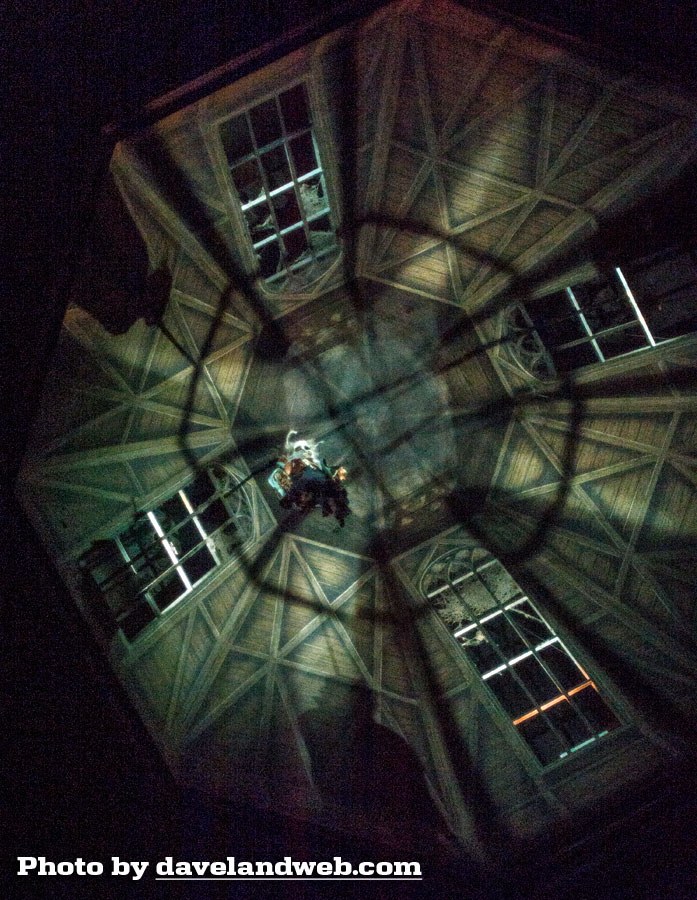 One of the changing portraits on the way to the Doombuggy loading area.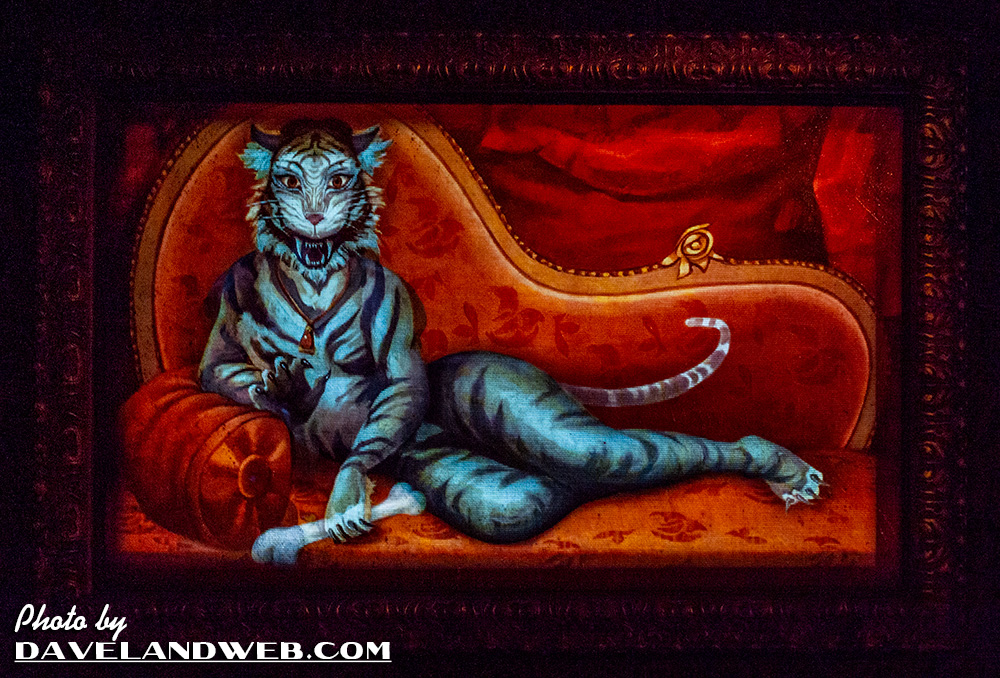 I hope she didn't tip her hairdresser.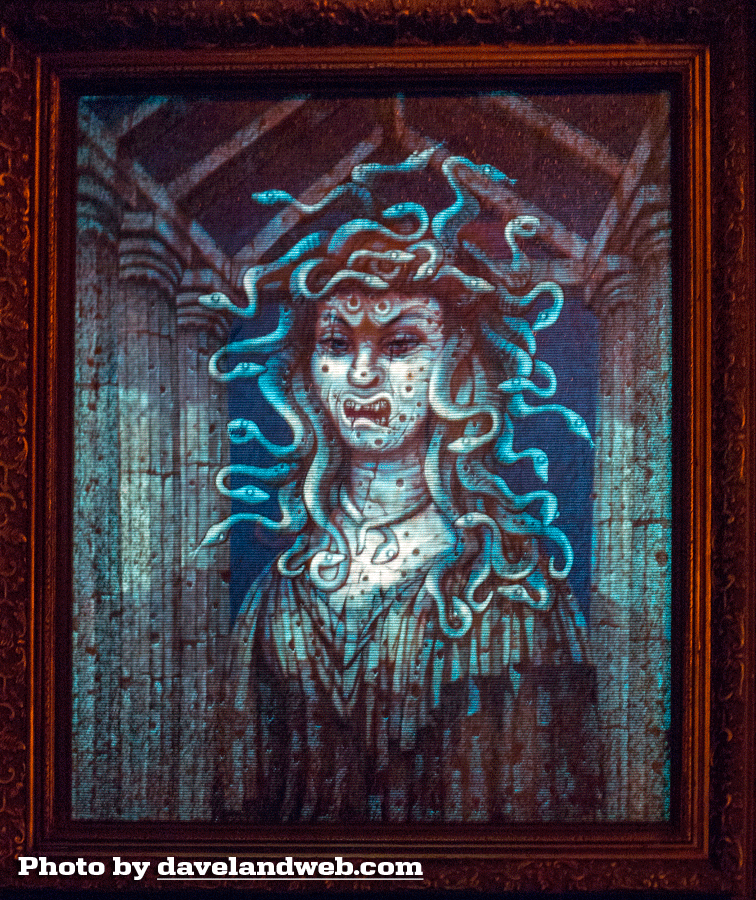 Keep your eyes focused on these two as you walk by to get the full effect.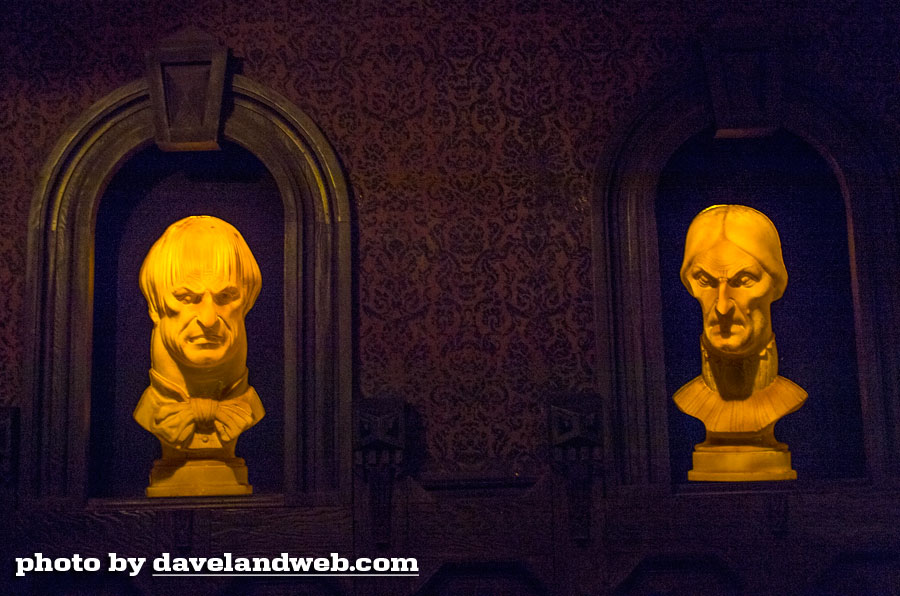 Light fixtures + me = obsession.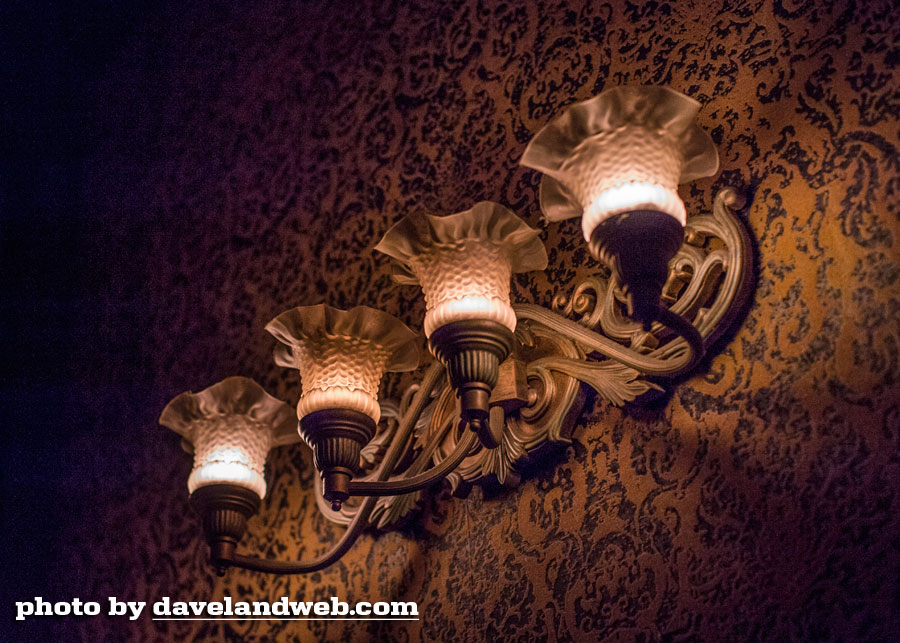 I even love the cobwebs. Just so long as they aren't in MY home.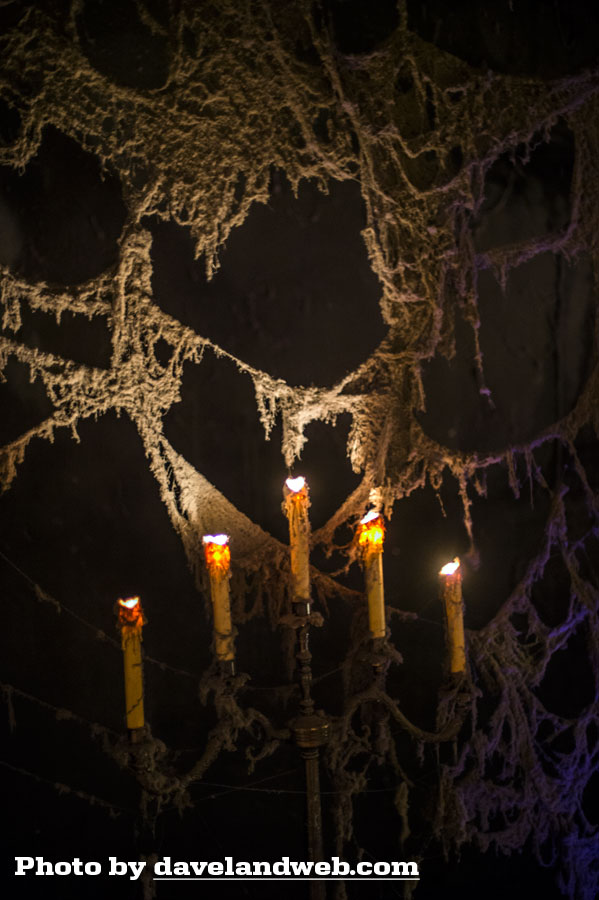 This is probably one of the most difficult (and darkest) areas to shoot on this attraction.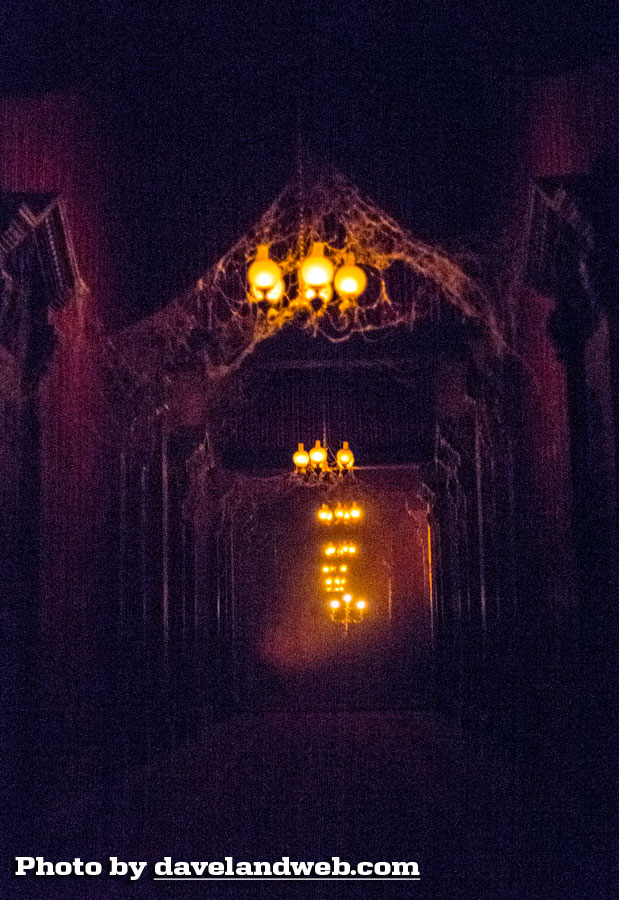 Madame Leota was (literally) floating on air.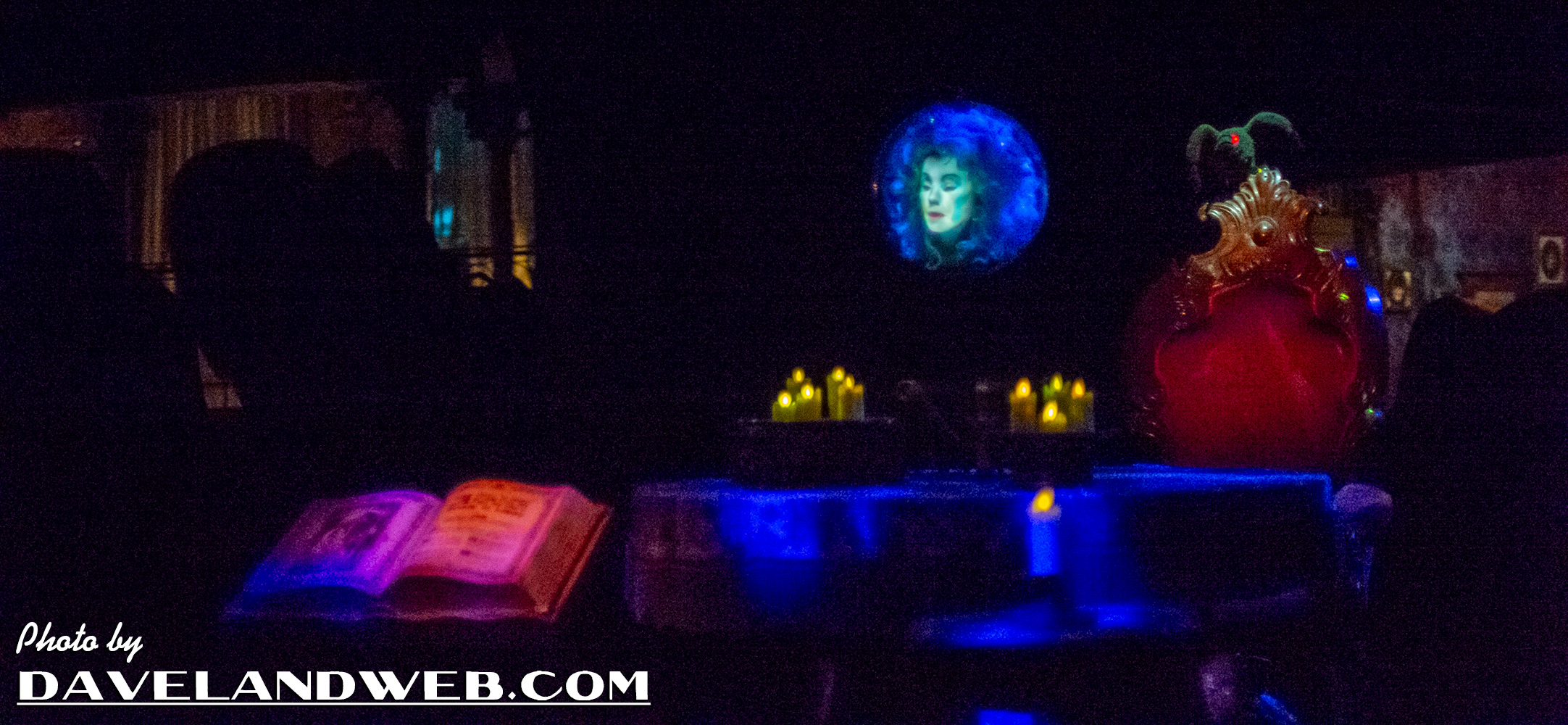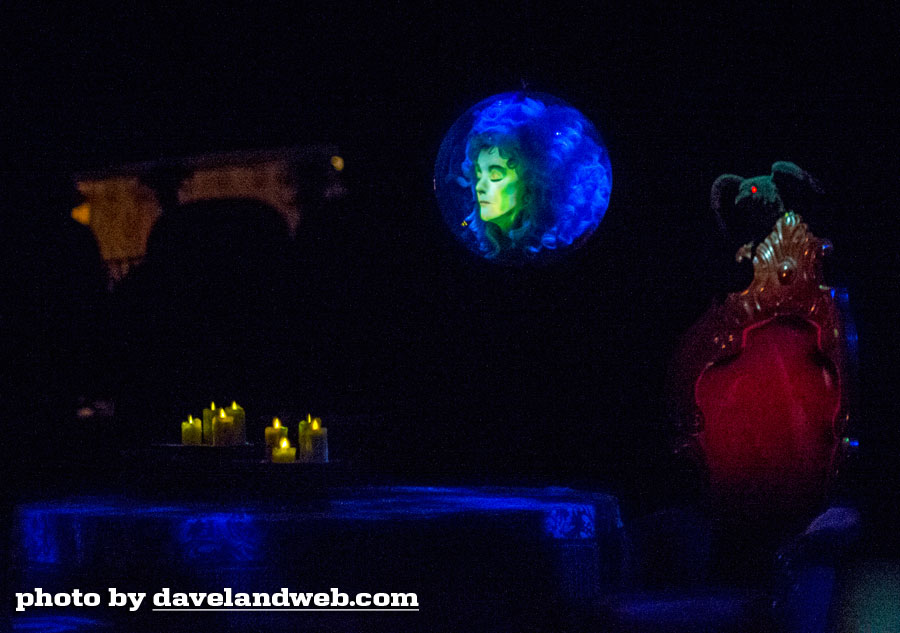 One of the dueling portraits: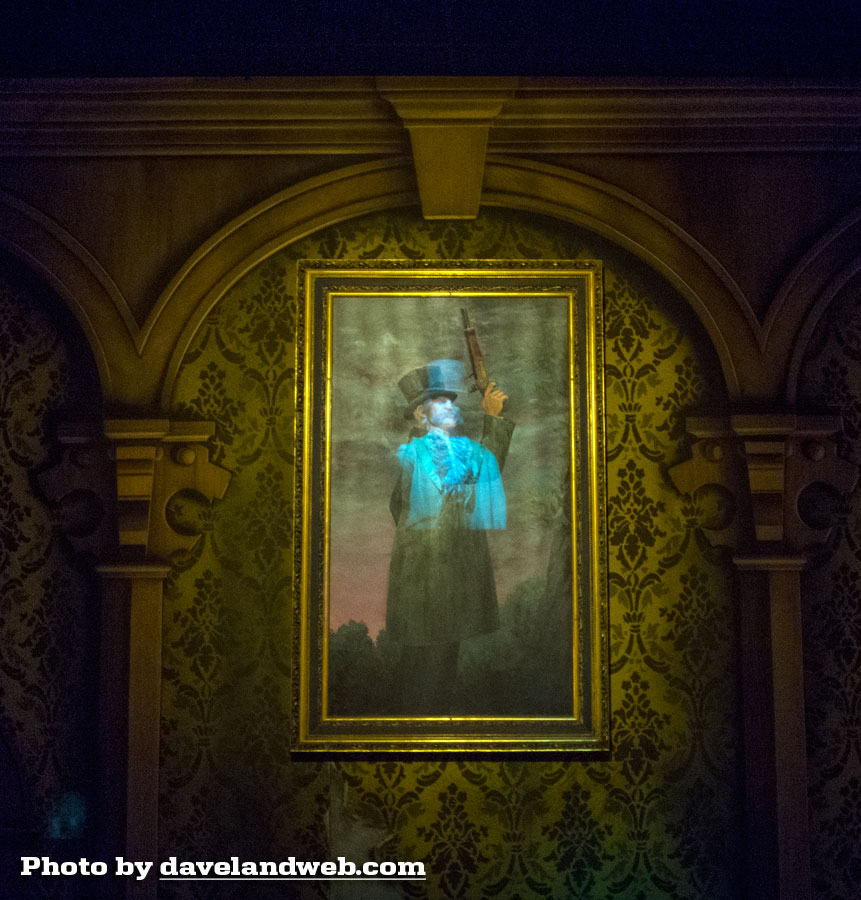 And a closeup: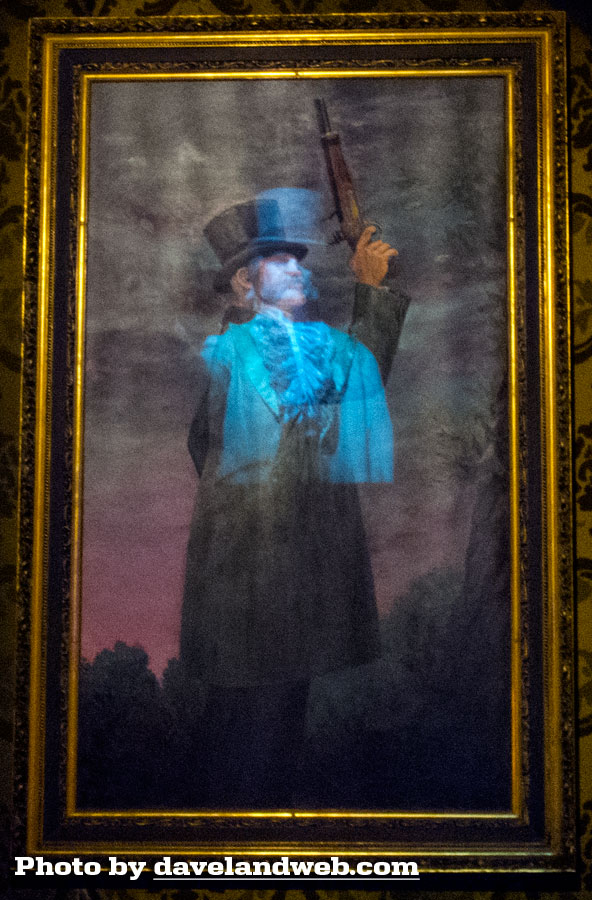 The attic always provides some undiscovered fun. Wouldn't you love to rummage around up here?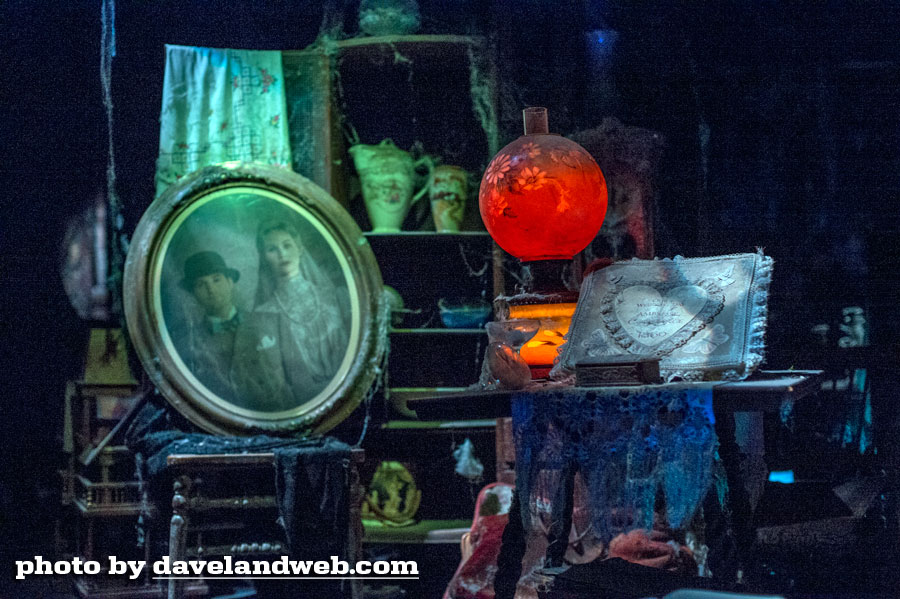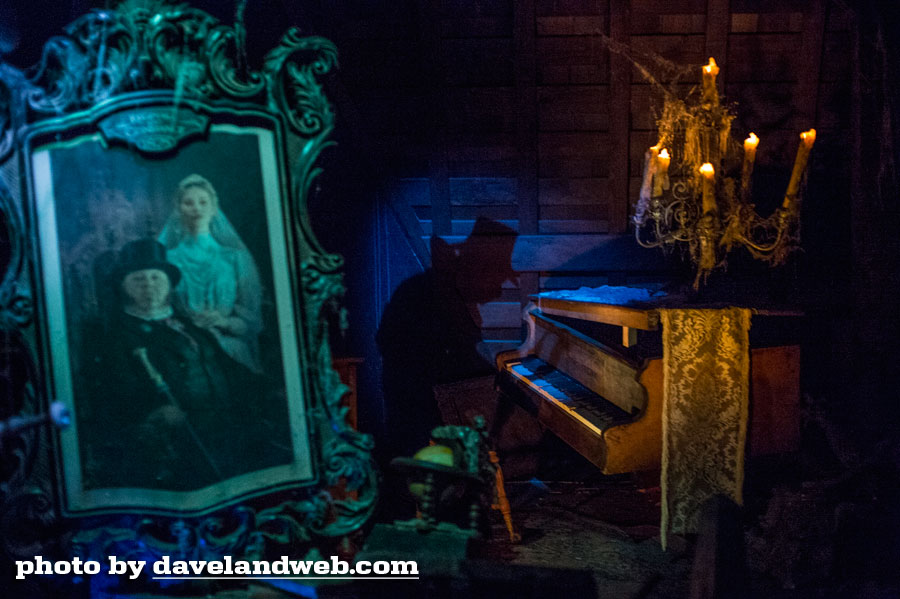 I'd never noticed this portrait of George Washington before.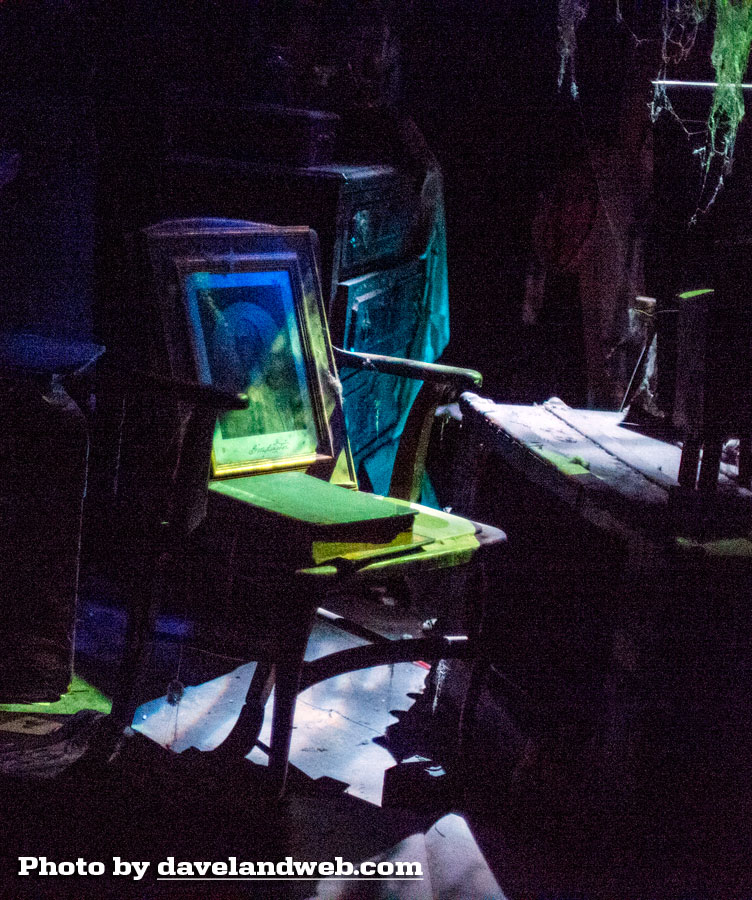 Do you think this Caretaker is paid overtime?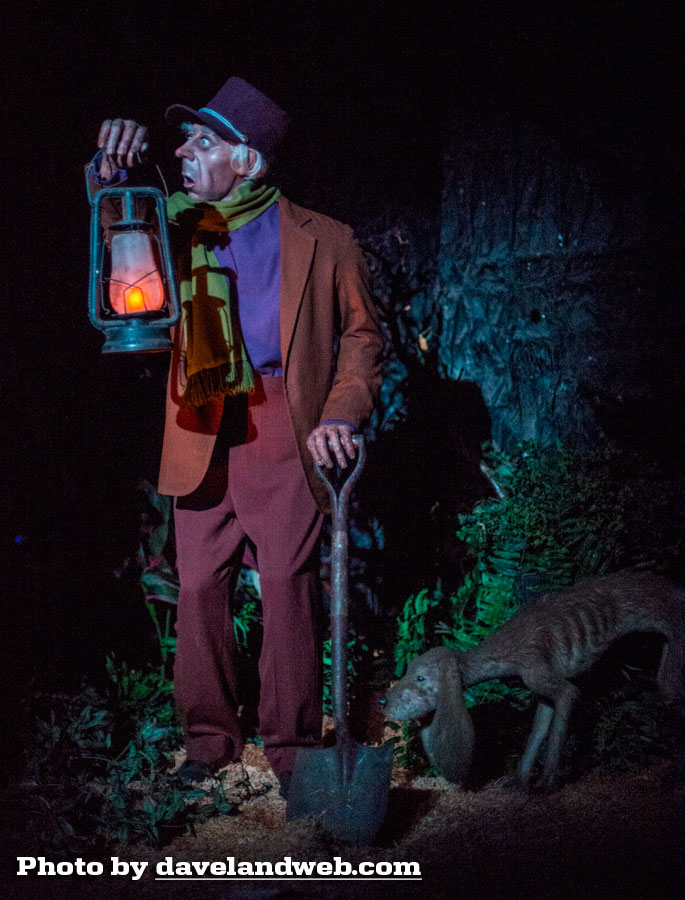 I could listen to these guys sing all day.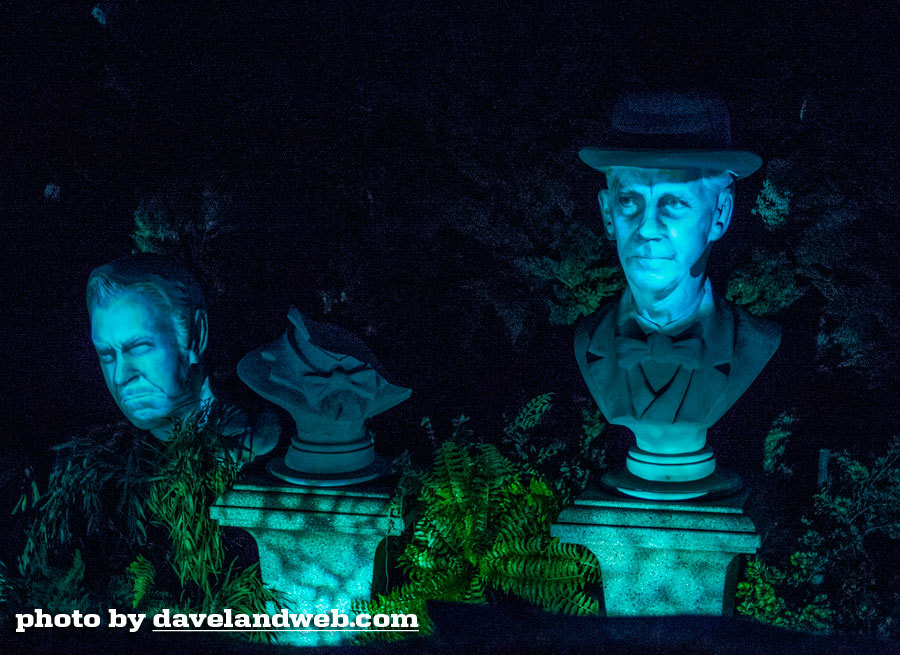 The Hitchhiking Ghosts: pure brilliance. What a great way to end the attraction, especially when they "join" the guests in the doom buggies.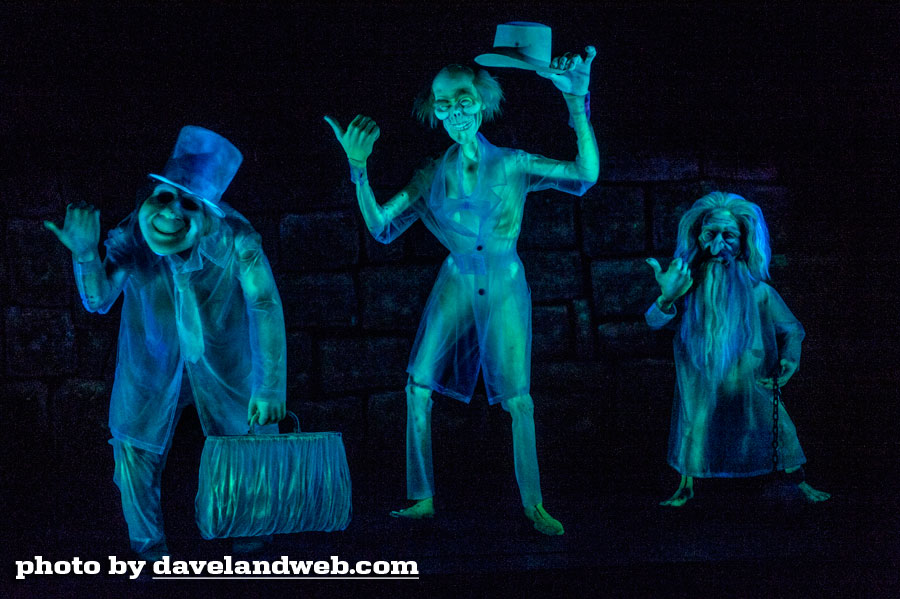 Sorry Leota; I won't be back until summer is over. I don't do crowds.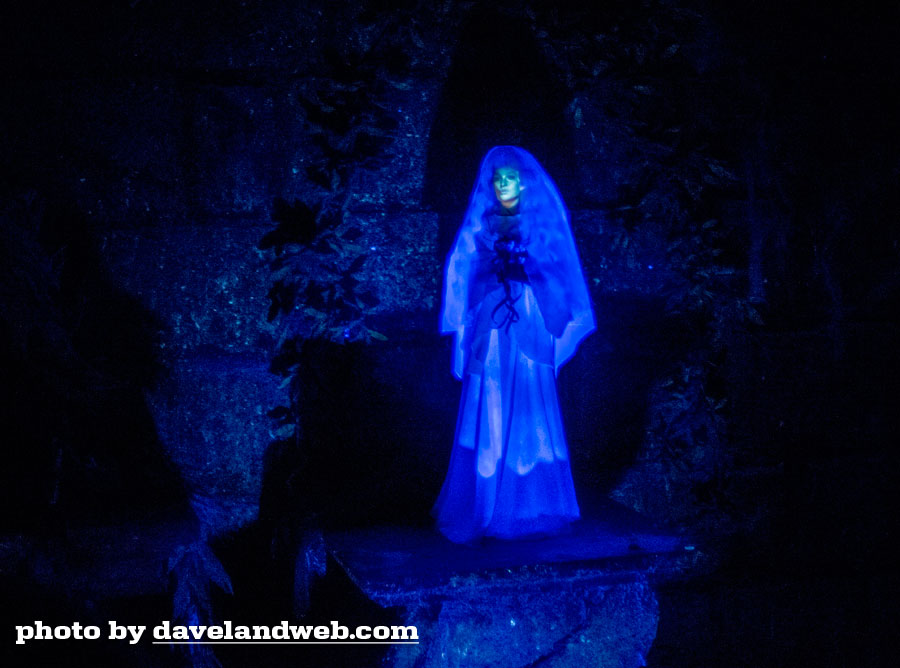 On the way to the Train Station, I stopped in Magnolia Park to enjoy the patina of the fountain.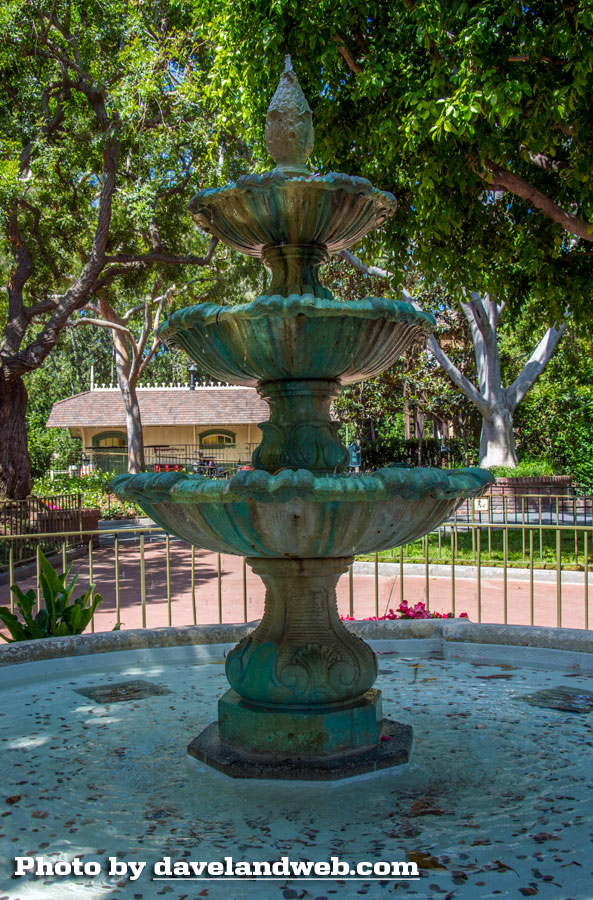 A little FauxD© to get you dizzy.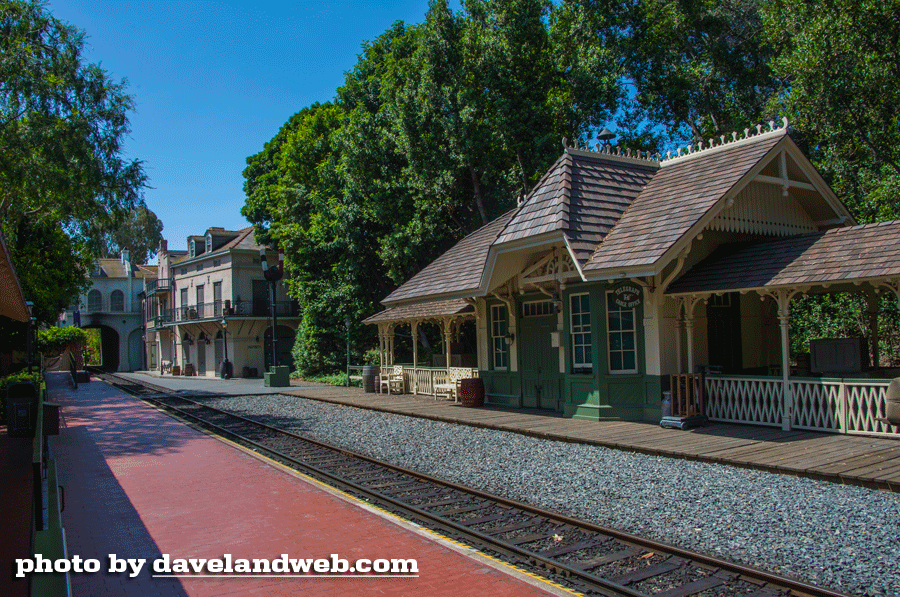 The water tower now has a new oldfangled hose and ladder nearby for safety regulation reasons.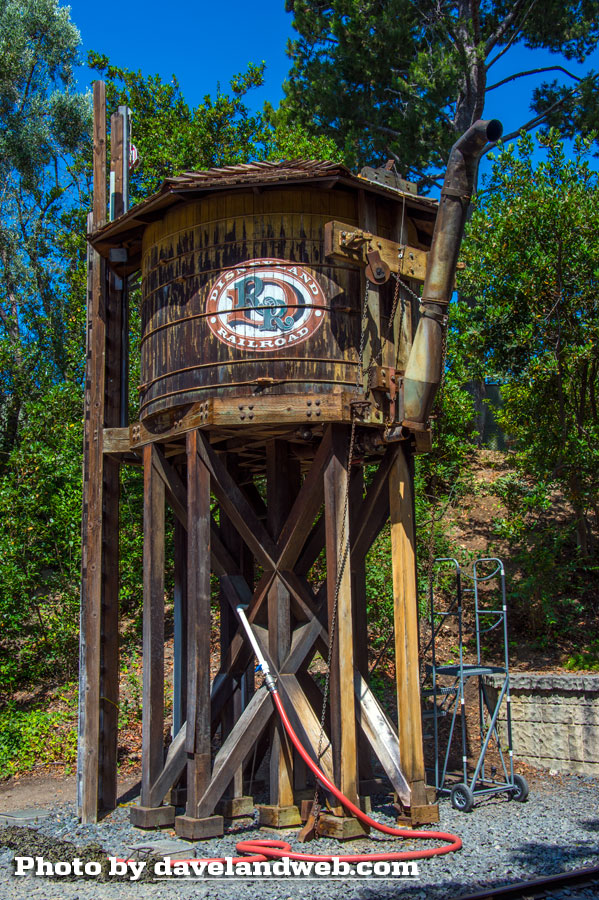 Ever notice the stickers on the luggage before?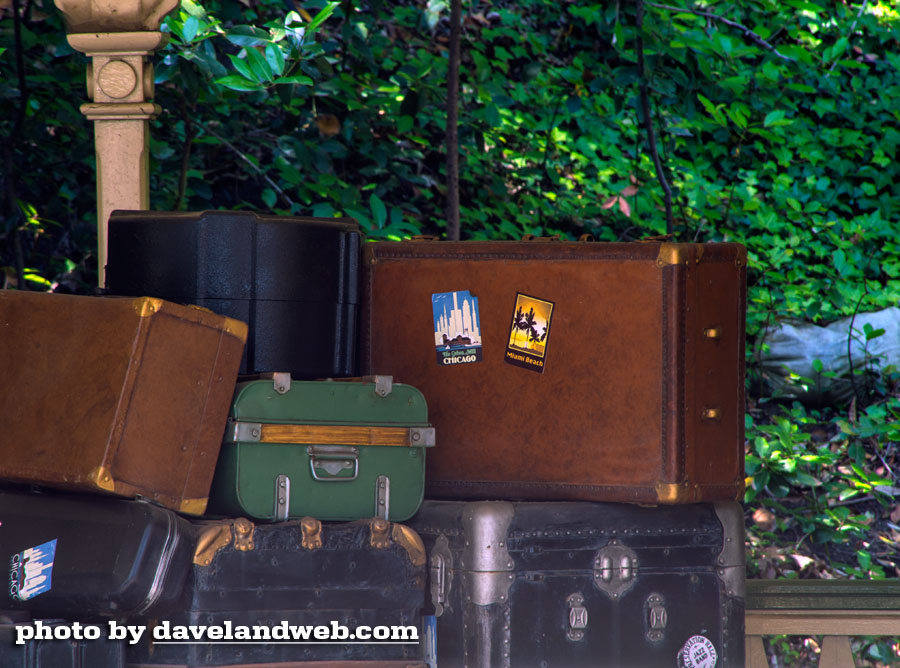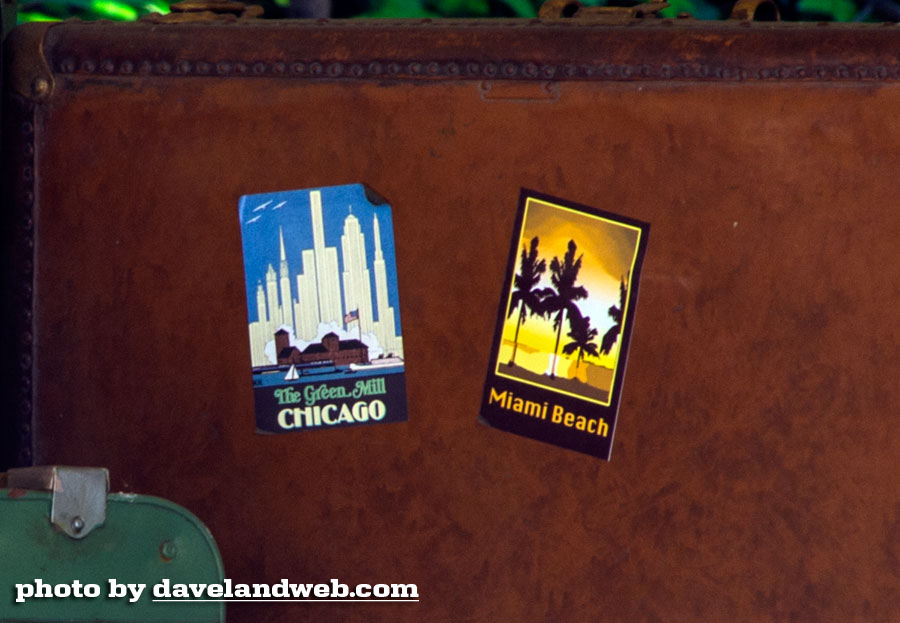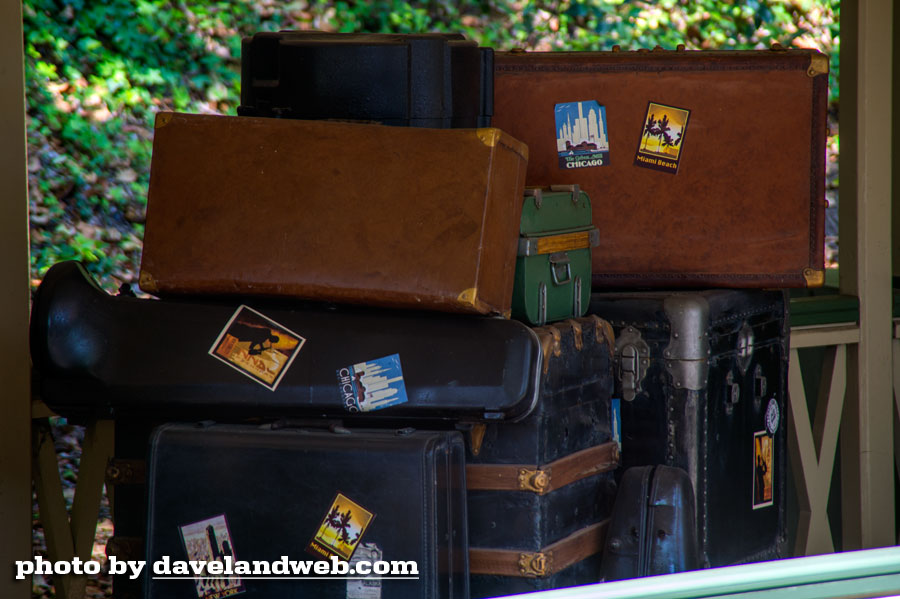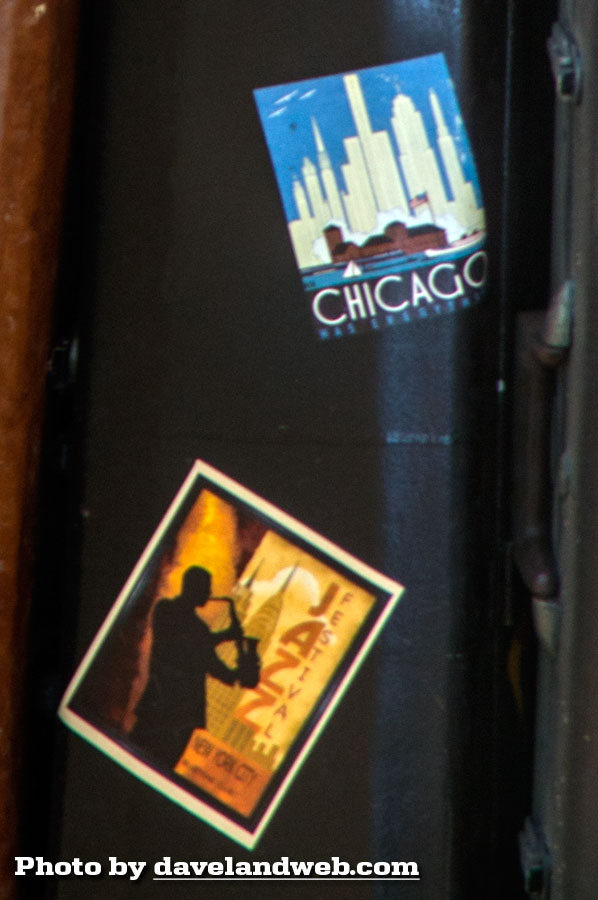 Then the train pulled into the station and it was time to depart.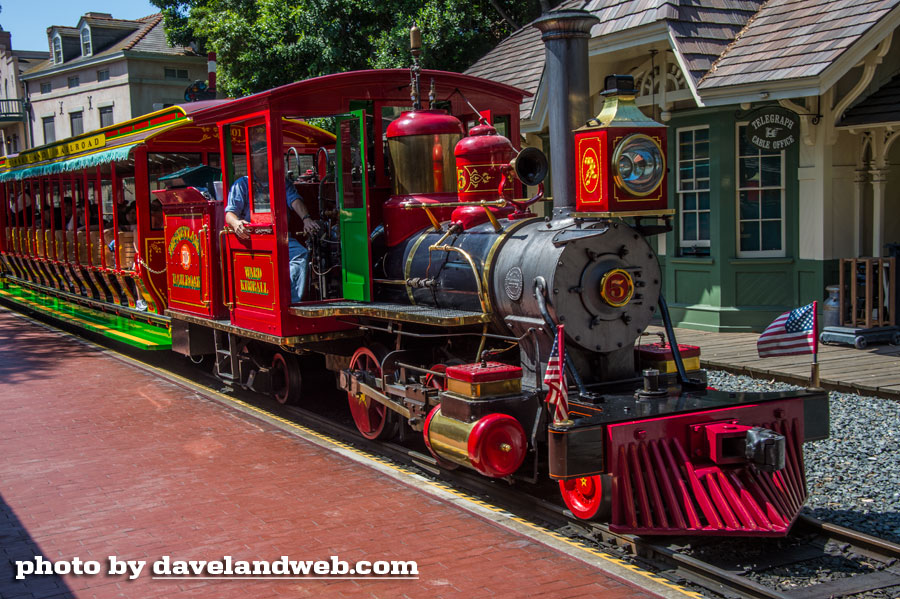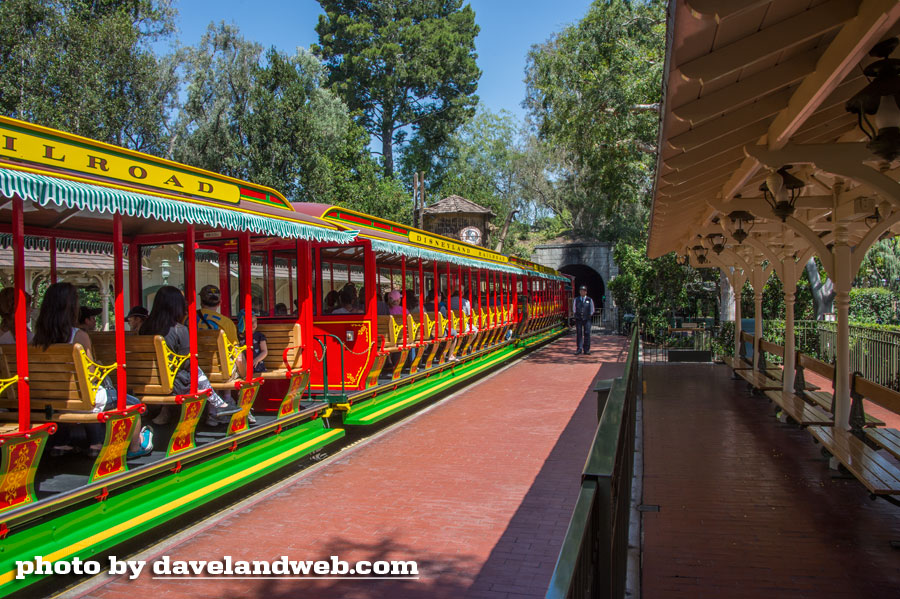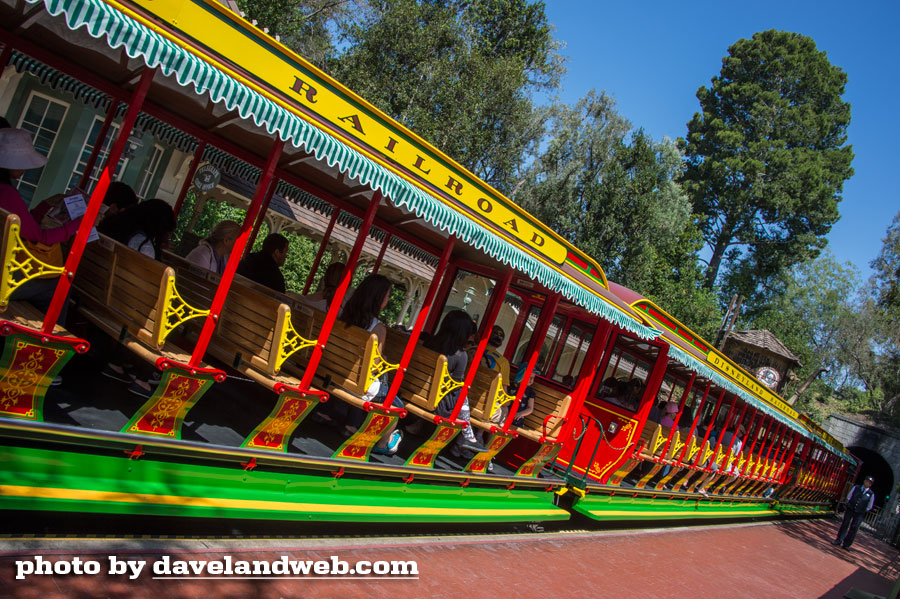 It's always a challenge to capture this Indian as the train zooms by.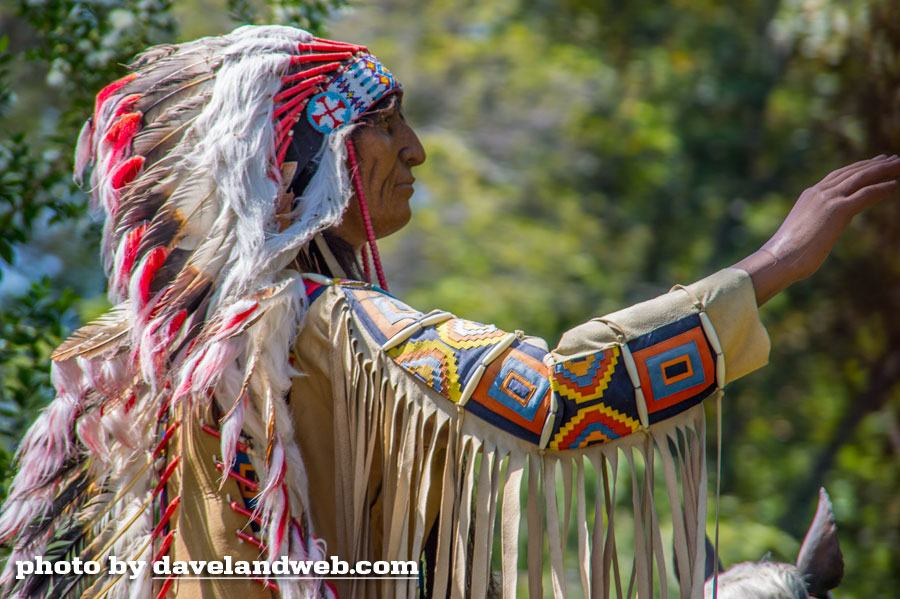 Tomorrow, you can meet me in Tomorrowland!
FSee more vintage & current Disneyland Haunted Mansion photos on my
Haunted Mansion web pages.