Spurred on by a recent acquisition, I have compiled this post of Disneyland entrance images through the decades, starting off with this 1950's shot. The place looks positively primitive! No attraction posters, little landscaping, and hardly any signage.
June 1960 is a completely different situation. This is the Disneyland most people know!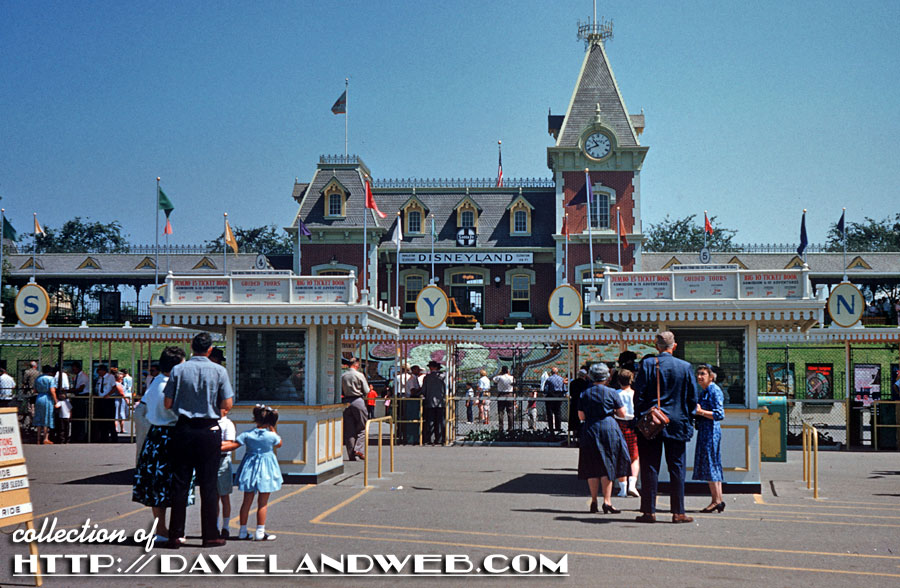 Except for the prices! Just a little bit cheaper than what you would pay today!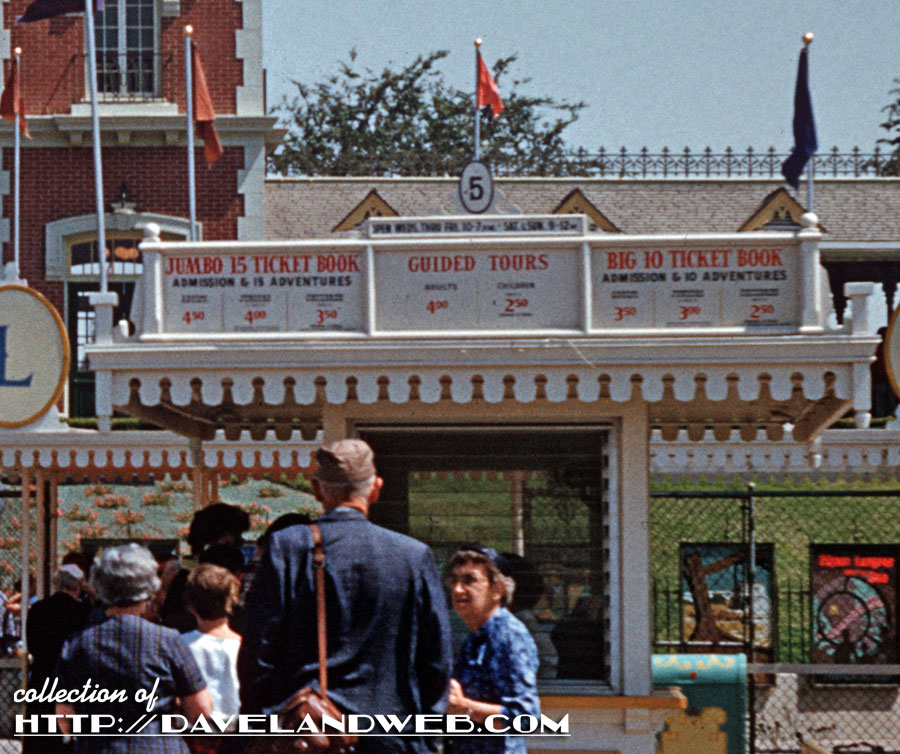 Looks like the attendance number is either 16 or 18 million by this time. Not bad for a place that was destined for failure according to the naysayers.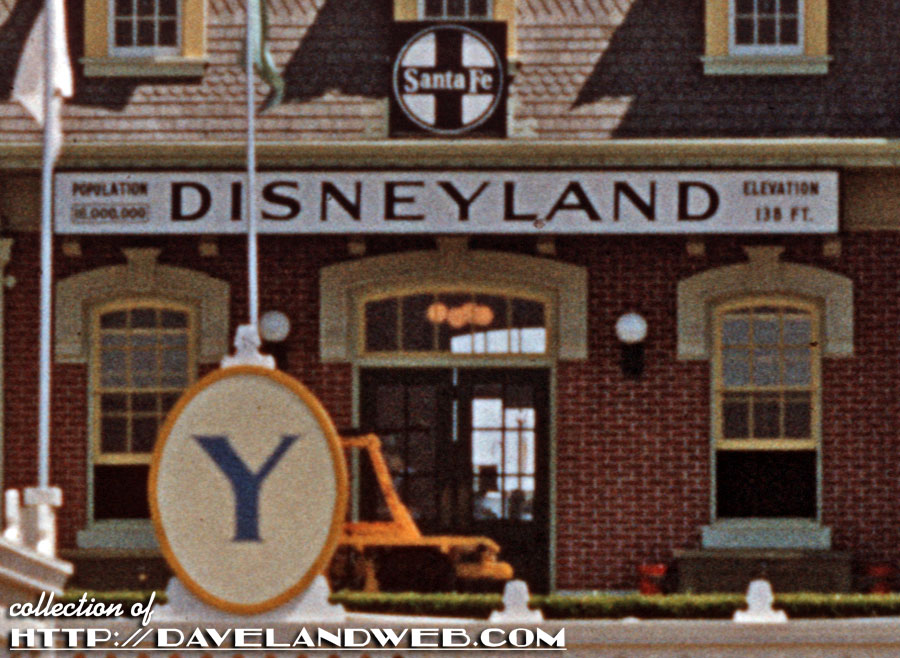 Rain? In southern California? Yes...sometimes that does occur, as you can see from the damp pavement and apparel of these November 1971 guests.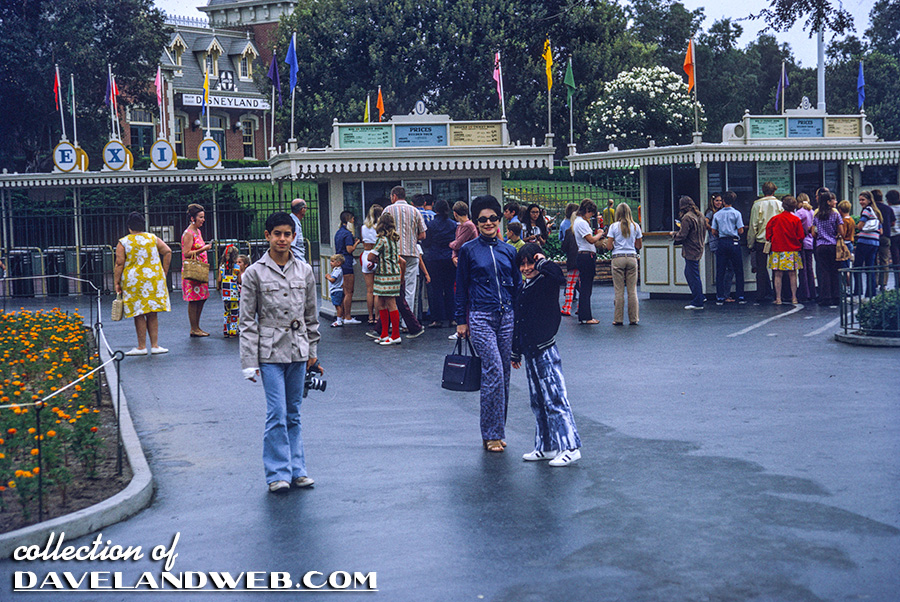 This November 1978 looks almost apocalyptic; where are the guests? Where are the signs?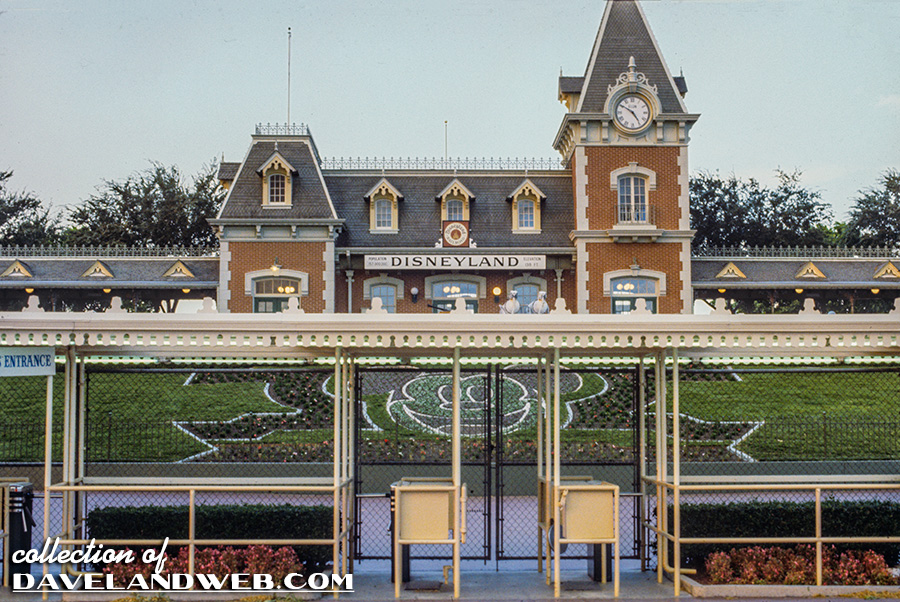 Things are back to normal by August, 1986. The park entrance looks like it's on steroids with all kinds of ornamentation. Makes my eyes hurt.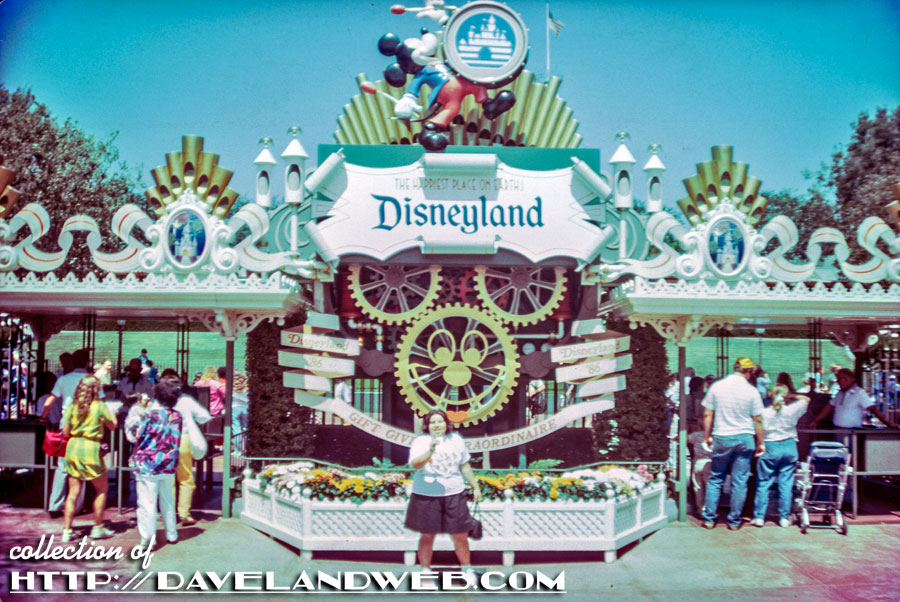 Jumping forward to 2010, the landscape has grown and the band is out to welcome the guests.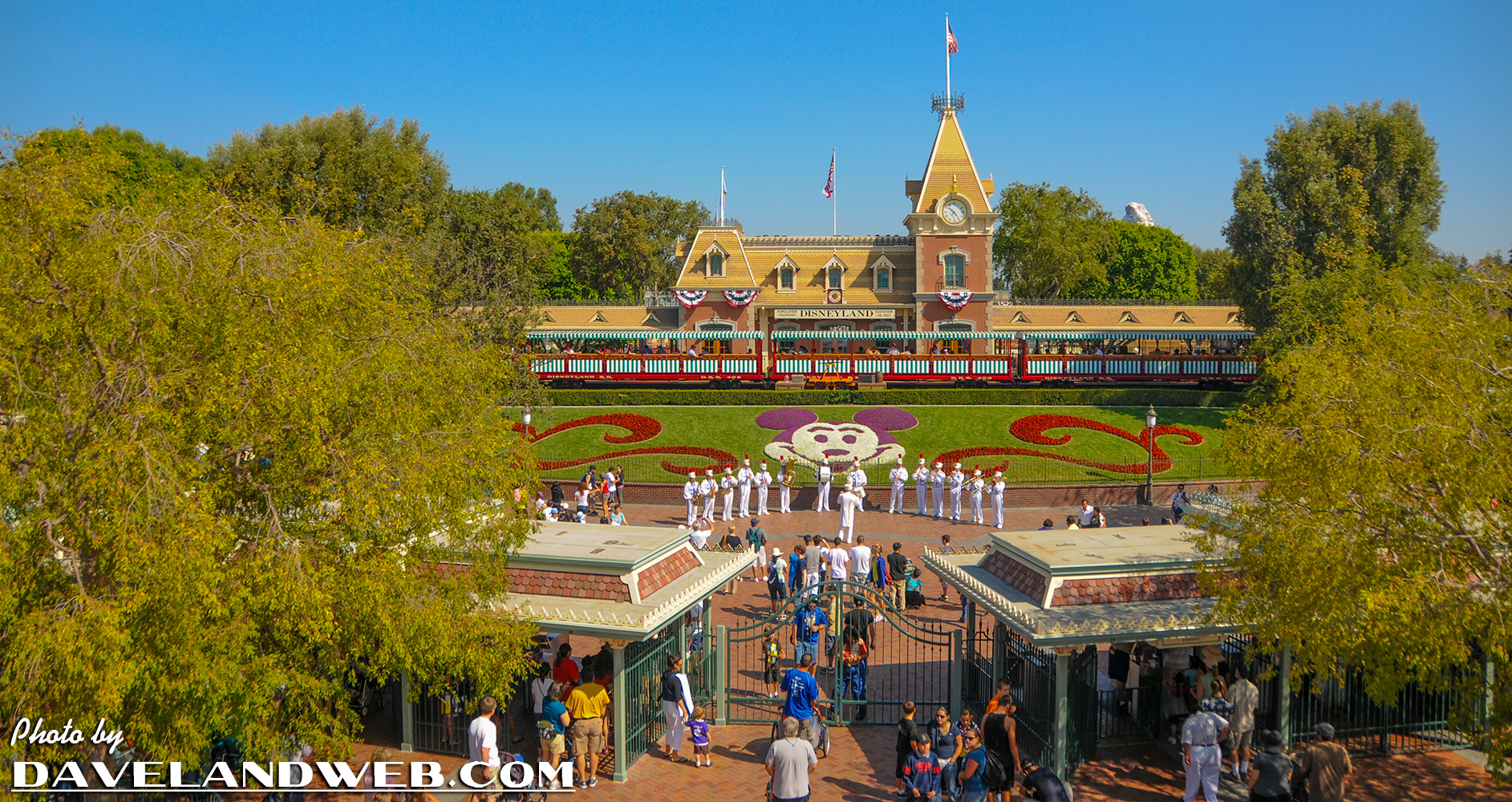 I hope you enjoyed this little journey through time! On a separate note, I was contacted by a couple who recently purchased some "vintage Disneyland" stuff on eBay. The seller told them that he got a lot of things from an elderly couple who did alot of salvage around Disneyland when they renovated several times in the 70s and 80s. Anyone able to identify possible locations of where these pieces came from, if they even came from the Park?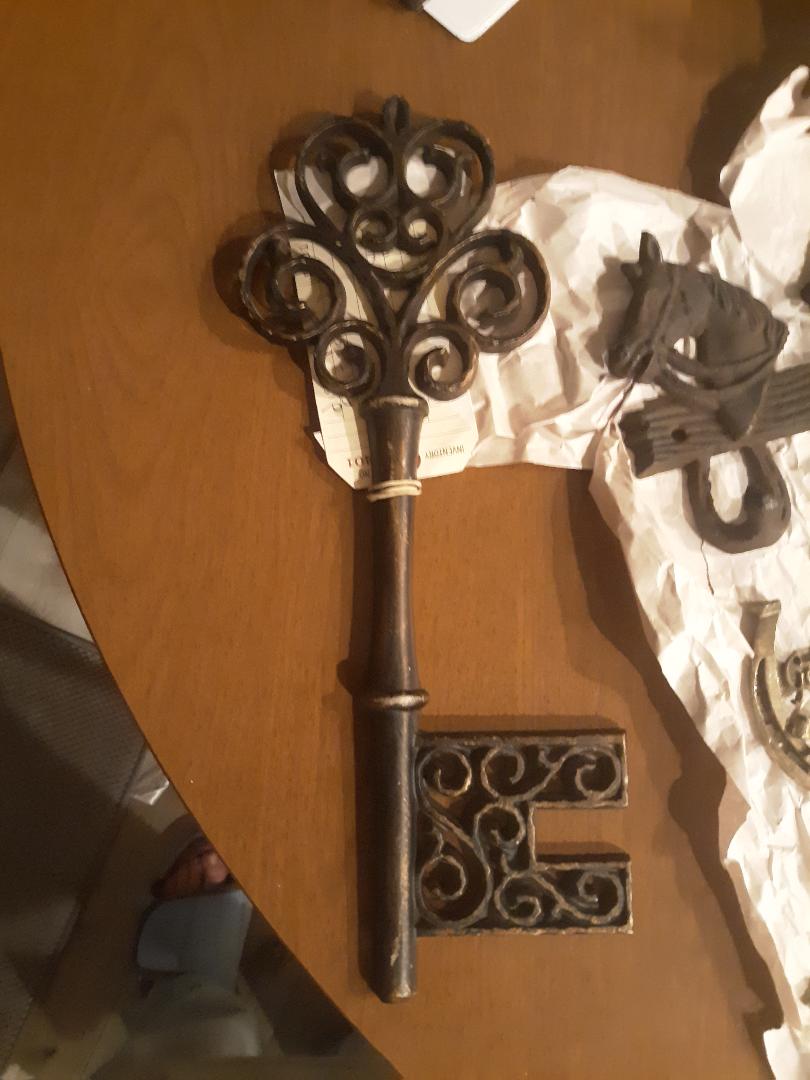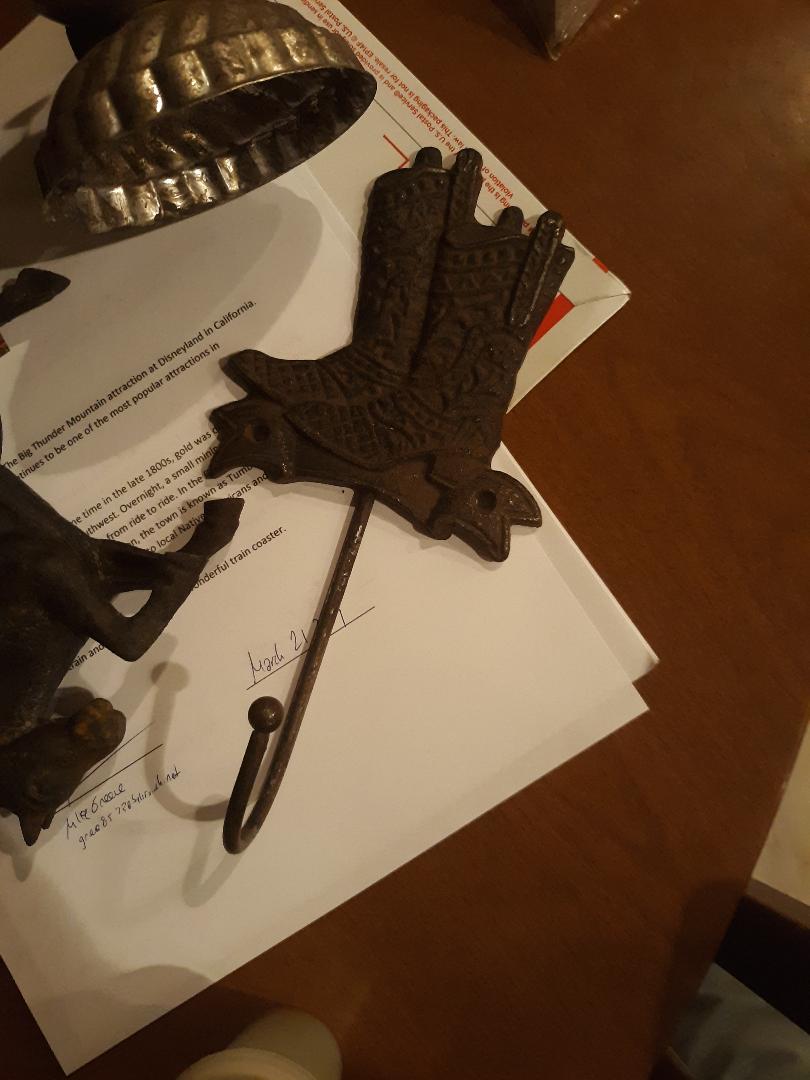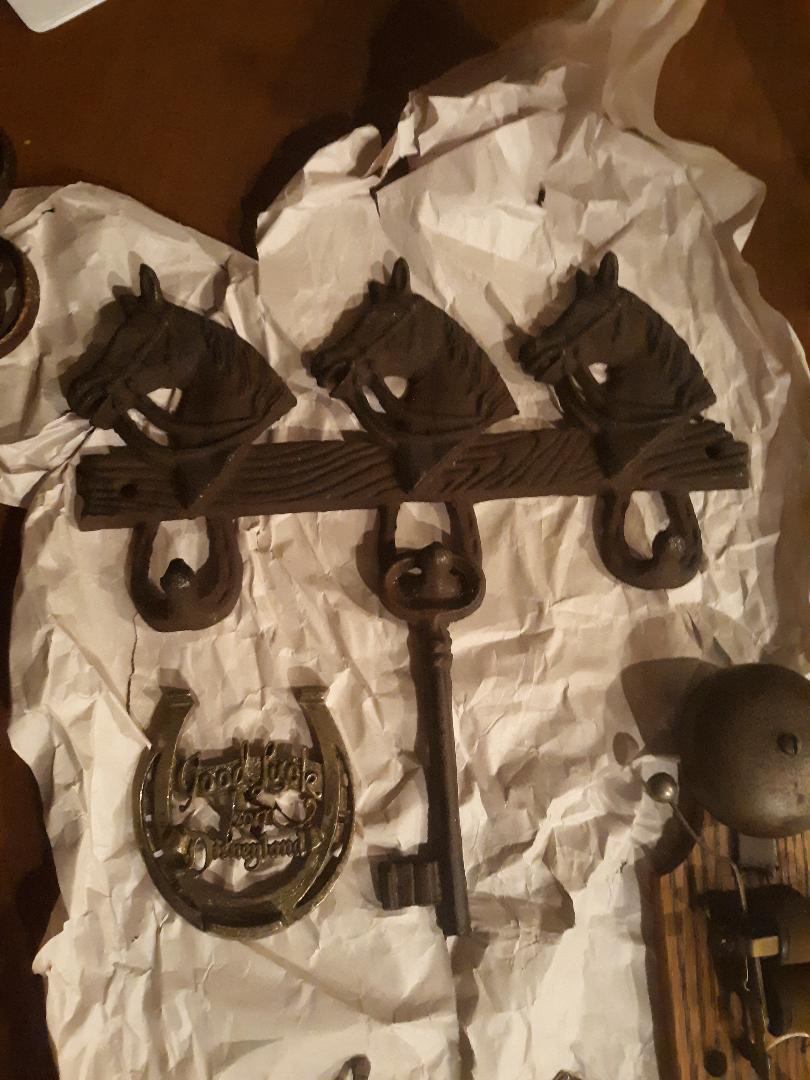 See more Disneyland Entrance photos at my
main website.