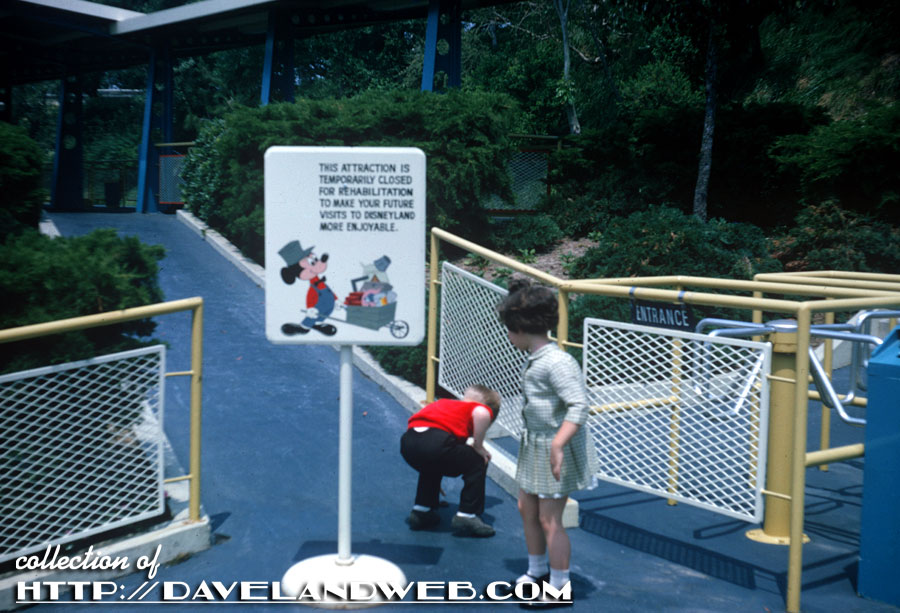 In May 1966, the Tomorrowland Train Depot was apparently going under the knife. These curious kids just don't believe the sign. They want to explore for themselves.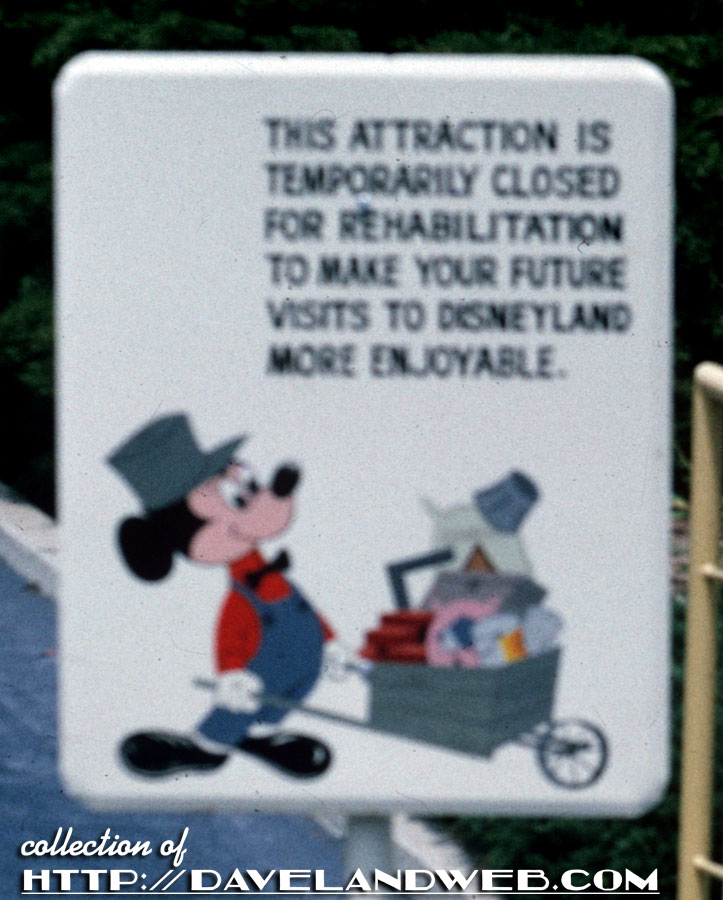 Good thing Dad is here to take control of the little varmints!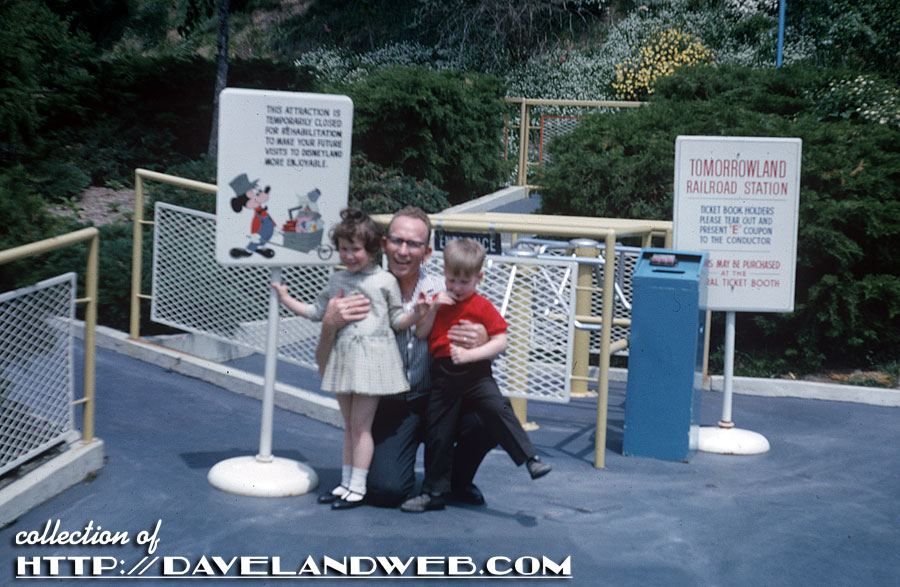 Yup, the Train apparently required an "E" ticket!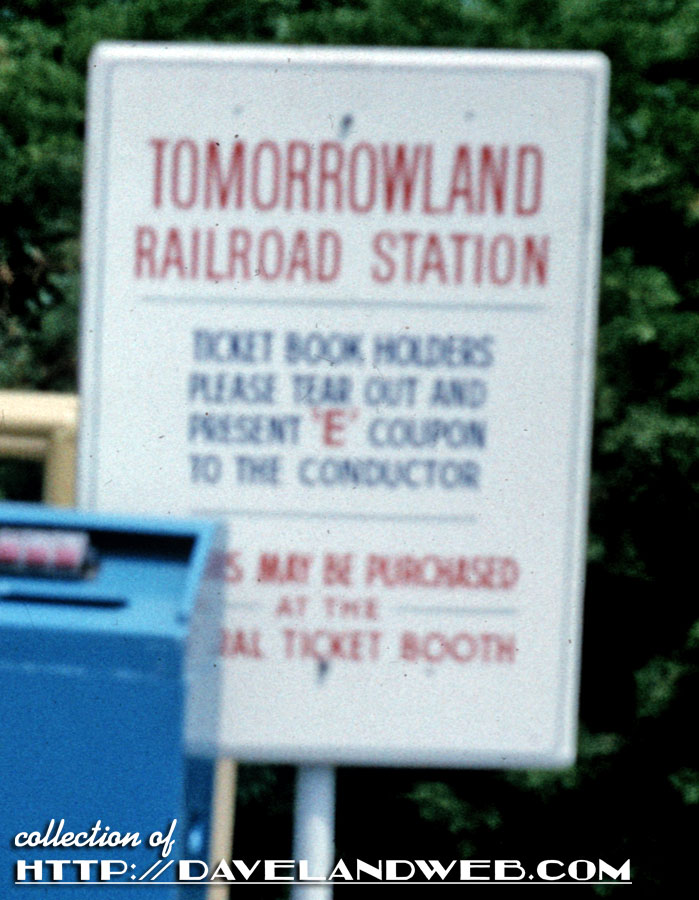 See more Disneyland Railroad Tomorrowland Station photos at my
main website.