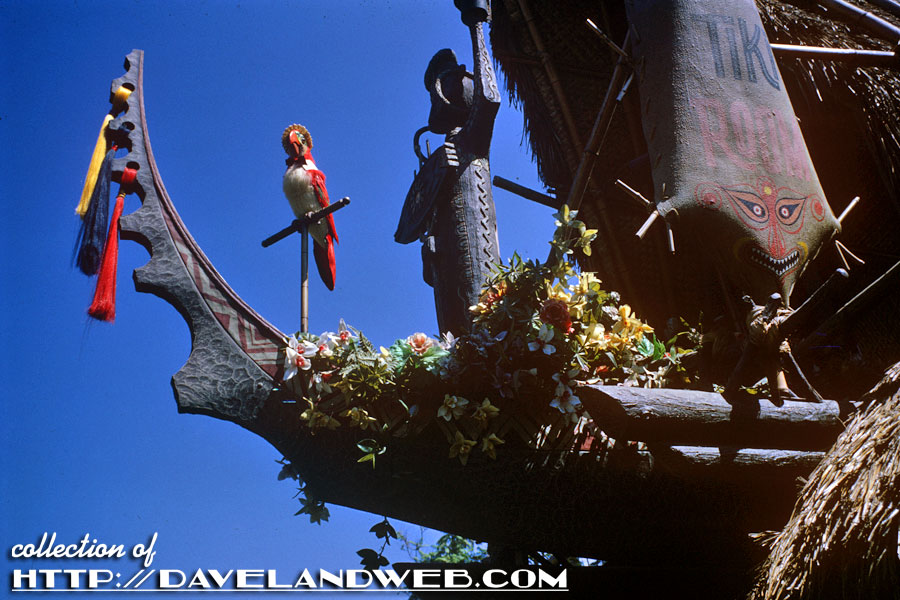 It's back to Adventureland today with this September 1964 shot of the entrance to Walt Disney's Enchanted Tiki Room. The audio animatronic Barker Bird is plumed in red: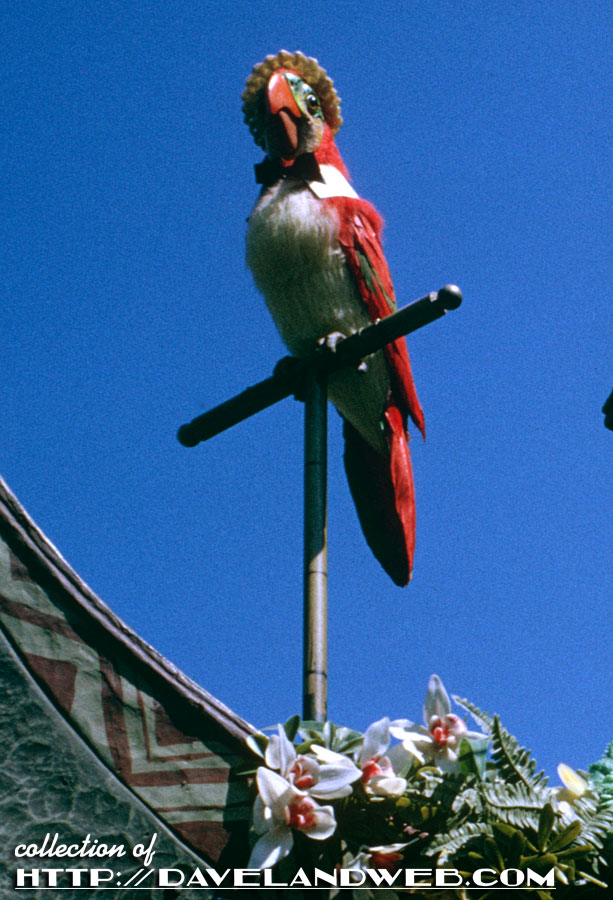 At some point between January and September of 1964, the bird changed from blue to red. Here's a January 1964 image: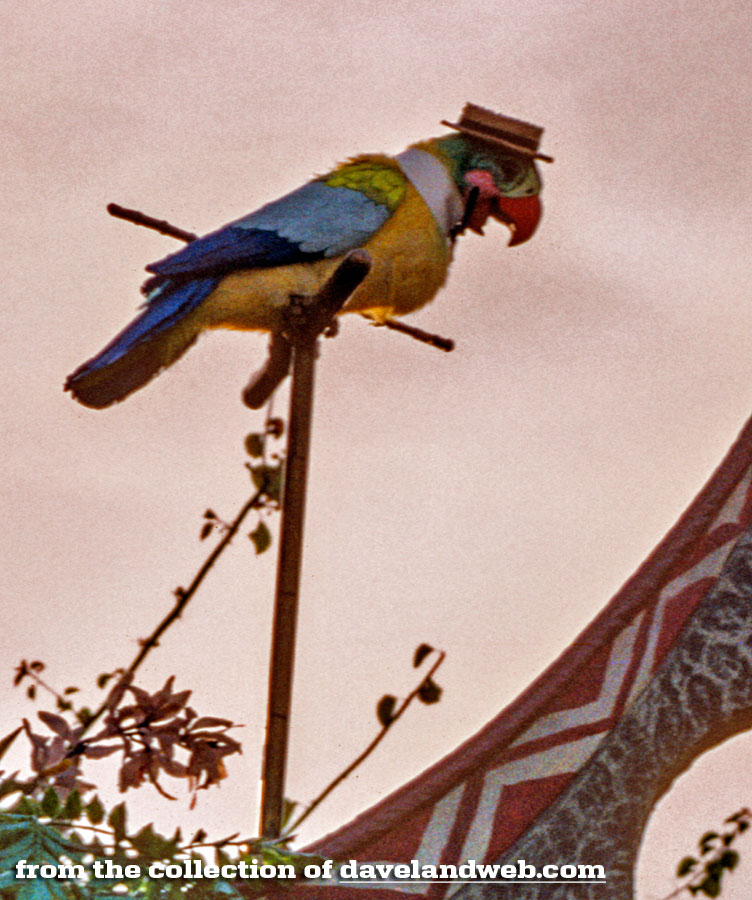 By August 1966 he was back to blue, and eventually after 1967 he was permanently removed.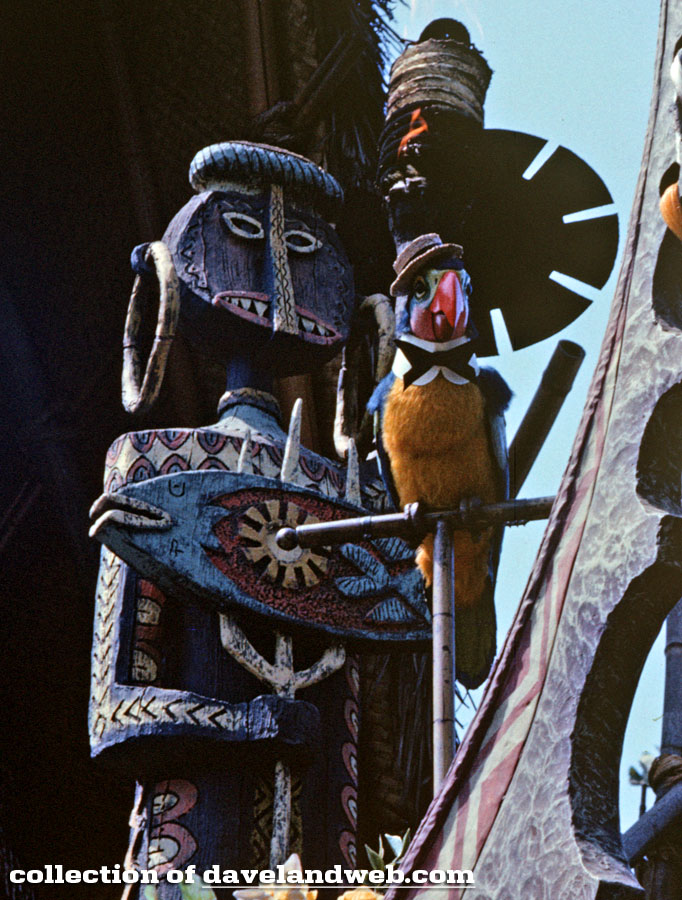 In 2013 the D23 website featured an article about the Tiki Room which talked about the Barker Bird, calling him Juan AND José and repeated the oft told tale of how he was removed because guests would stop to listen to his spiel, blocking the walkways. However, not a word as to why the color of the bird was switched back and forth.
See more Enchanted Tiki Room photos at my
main website.