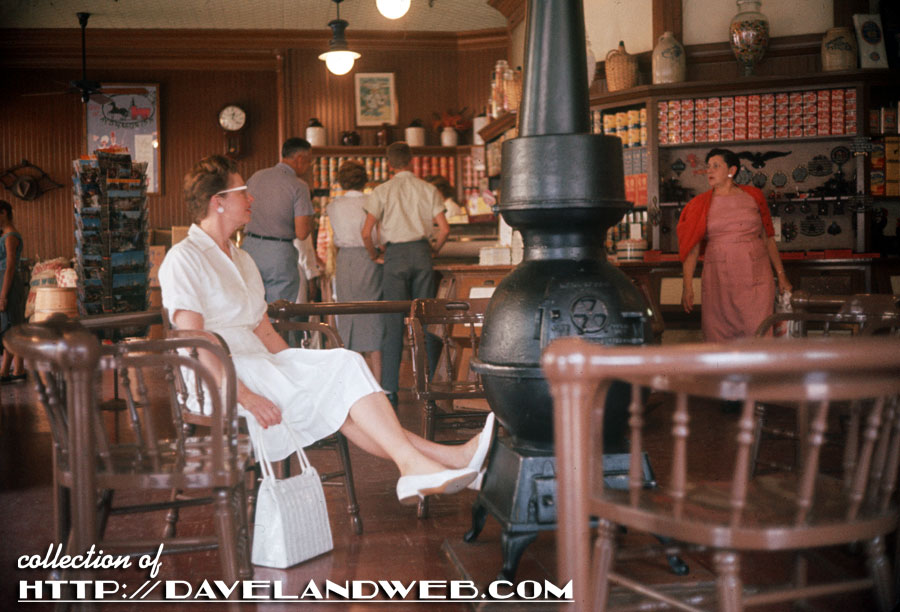 Vintage interior shots at Disneyland always get me going; this April 1960 Market House image shows guests relaxing and making purchases. It looks very much like an old fashioned market.
This detailed view shows the Red Wagon Inn poster on the back wall. And how about that vintage postcard rack?!?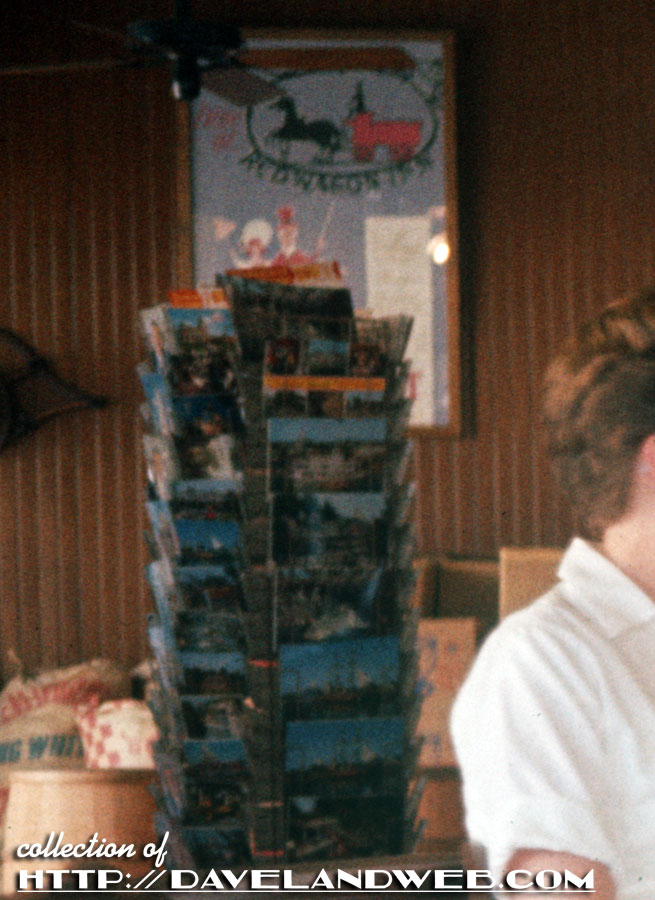 The poster itself: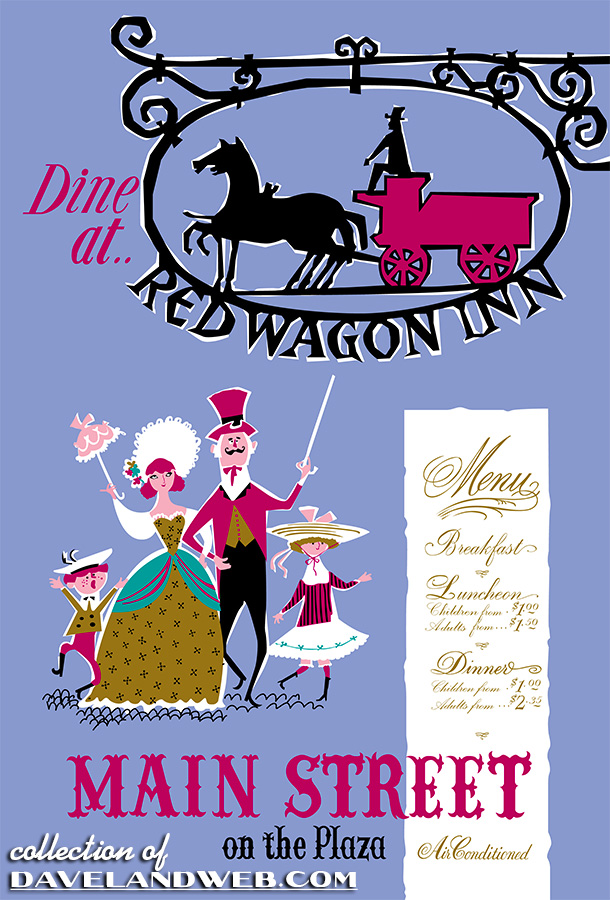 This 2000 shot of the Market House shows that the potbelly stove changed at some point over the years.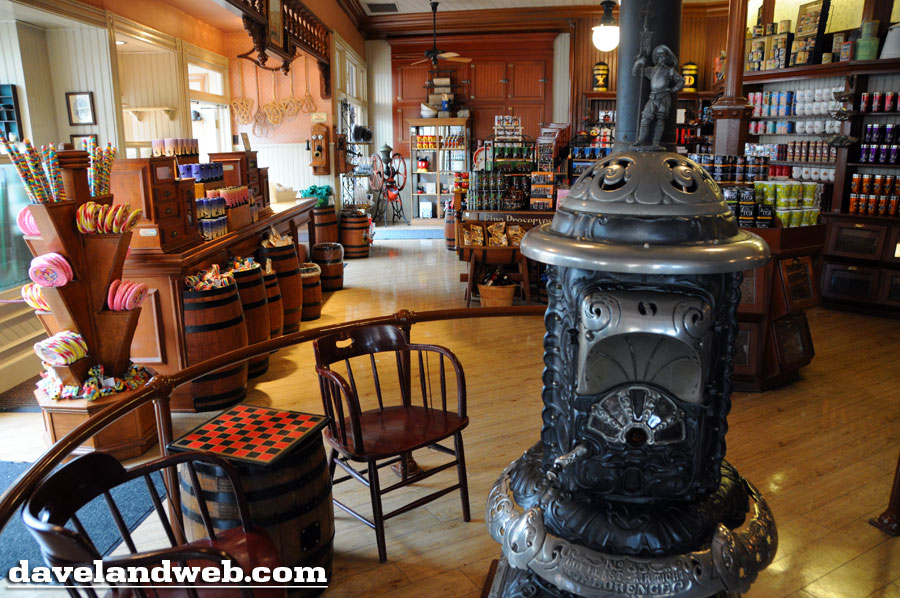 …and then disappeared in 2013 when Starbucks took over: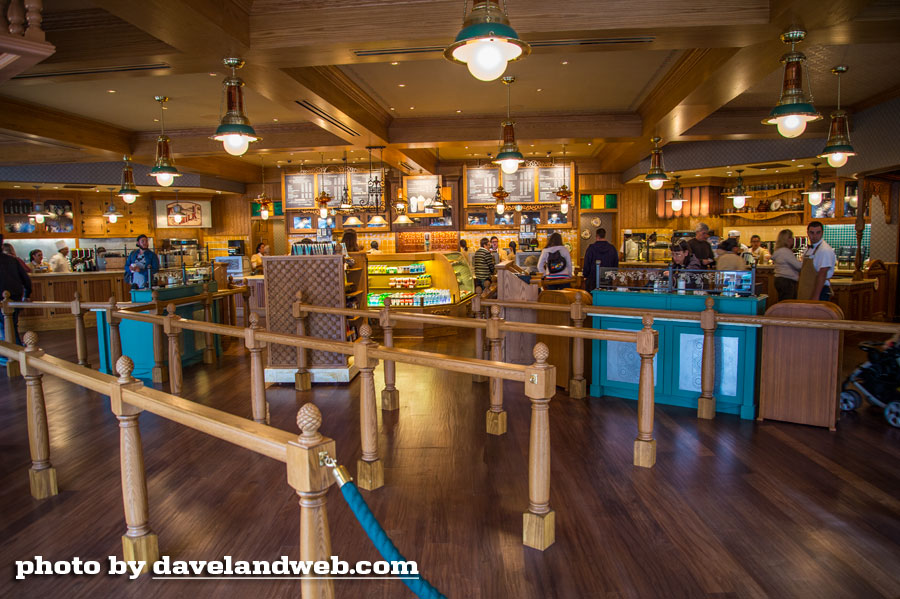 See more Market House photos at my
main website.