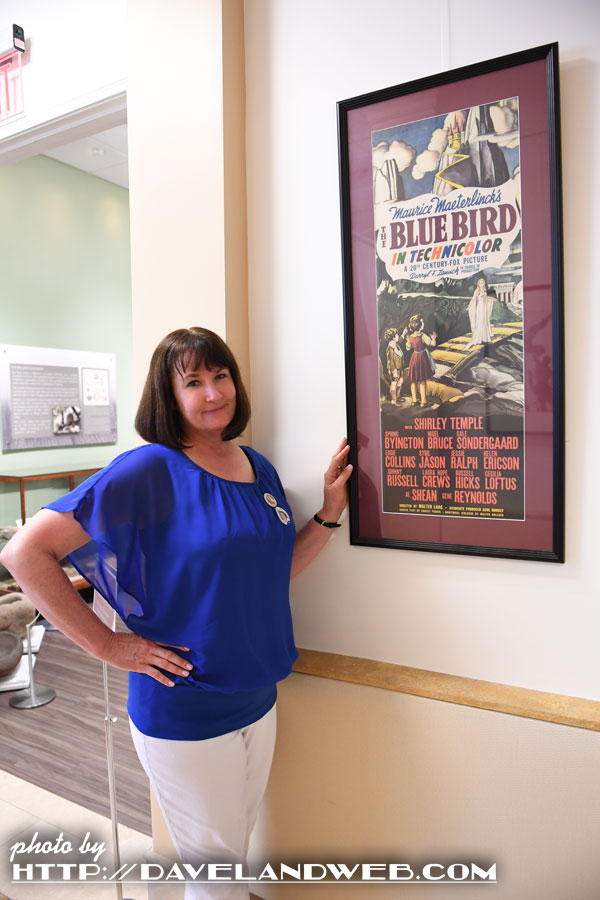 The 4th Annual Shirley Temple Birthday event at the Santa Monica History Museum was titled "Shirley Temple & Hollywood's Season of Fantasy." The meeting that Melissa (aka "The Colonel"), Woolsey Ackerman (classic Hollywood expert supreme), and I attended last November with museum staff Sara and John was where the idea was born, and after a lot of thought and work came to brilliant fruition! Woolsey was the driving force of the exhibit and the majority of the items on display were from his AMAZING personal collection. In the first photo, Melissa stands next to an original "Blue Bird" poster from 1940 that I lent to the museum for the exhibit.
Woolsey lent Shirley's main "Blue Bird" costume that her character Mytyl wore through the majority of the film: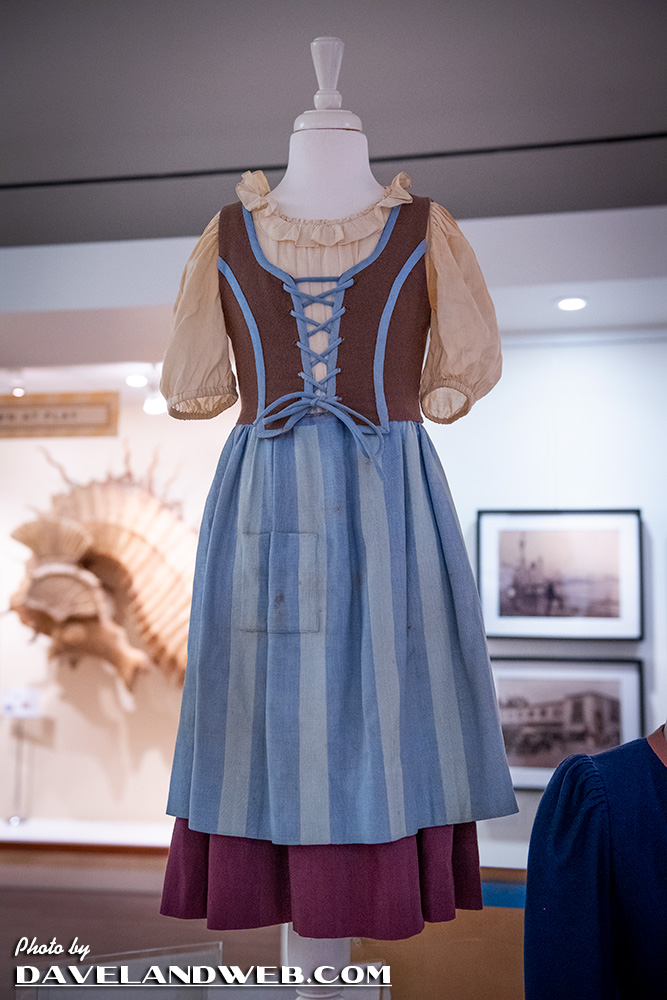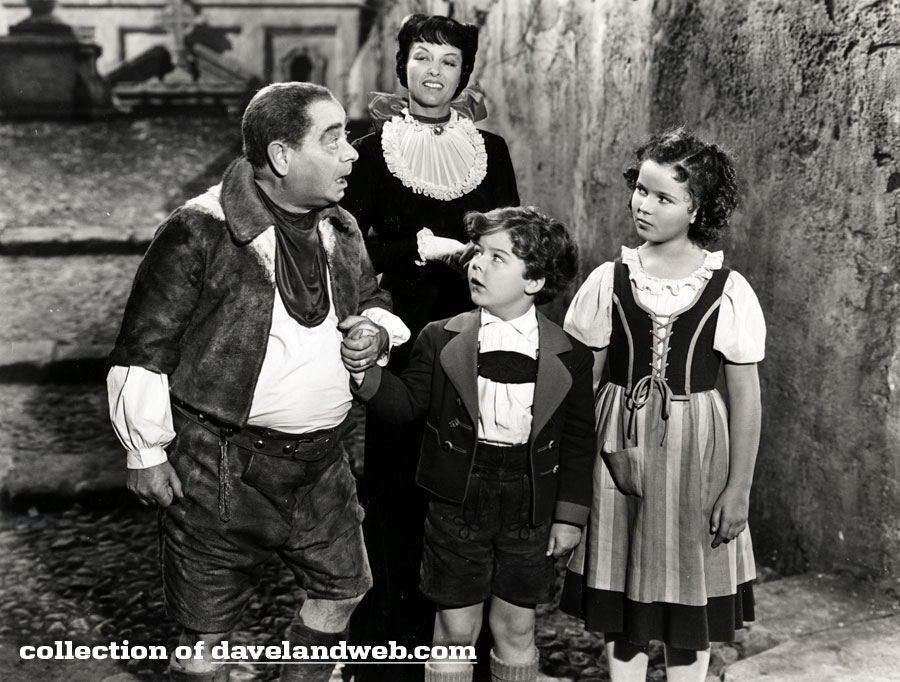 Also on display were the blue velvet shoes that she wore during the Land of Luxury scene: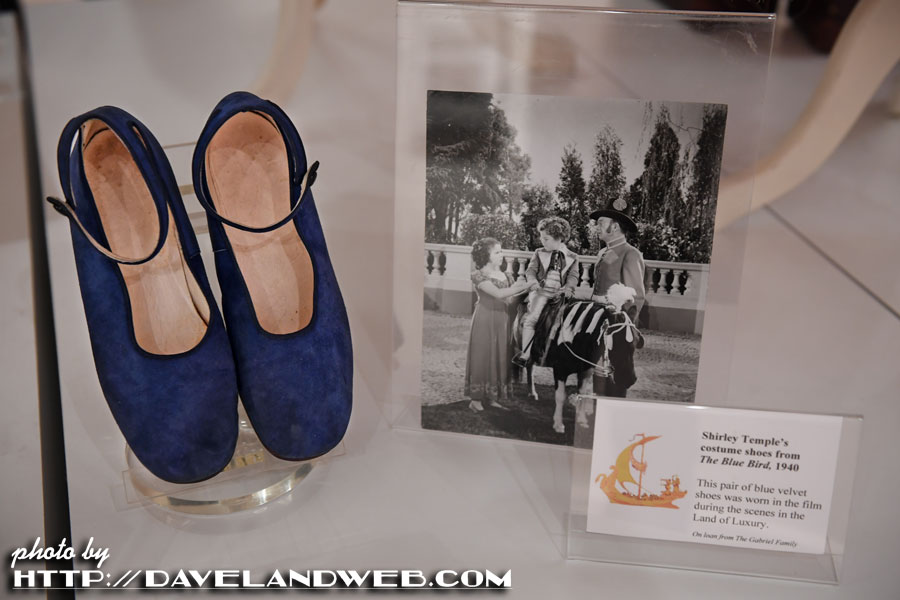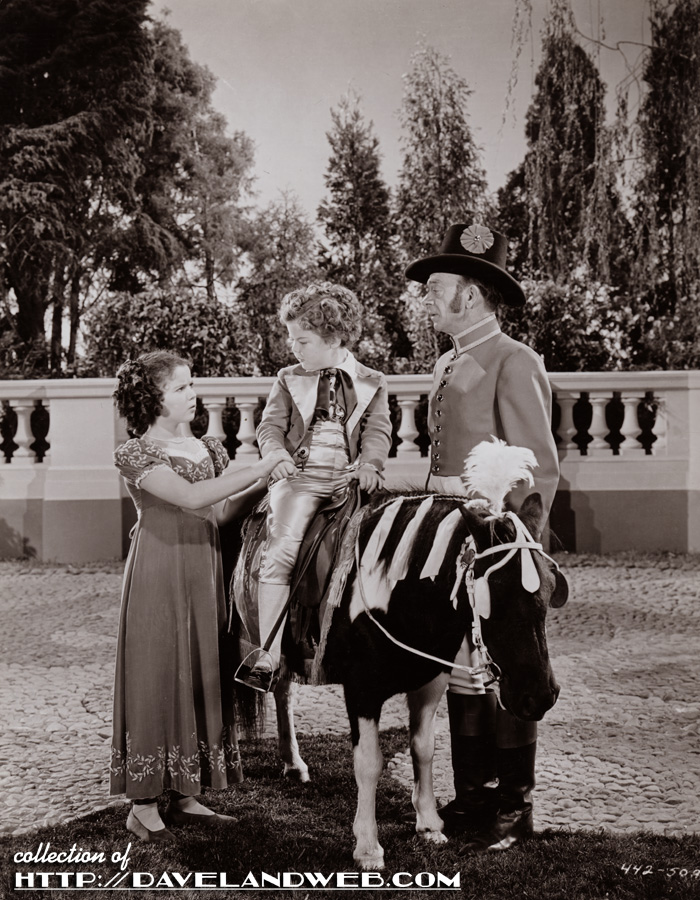 Here's Woolsey surrounded by two blue birds, Shirley Jean (named after Shirley Temple of course!) and Melissa: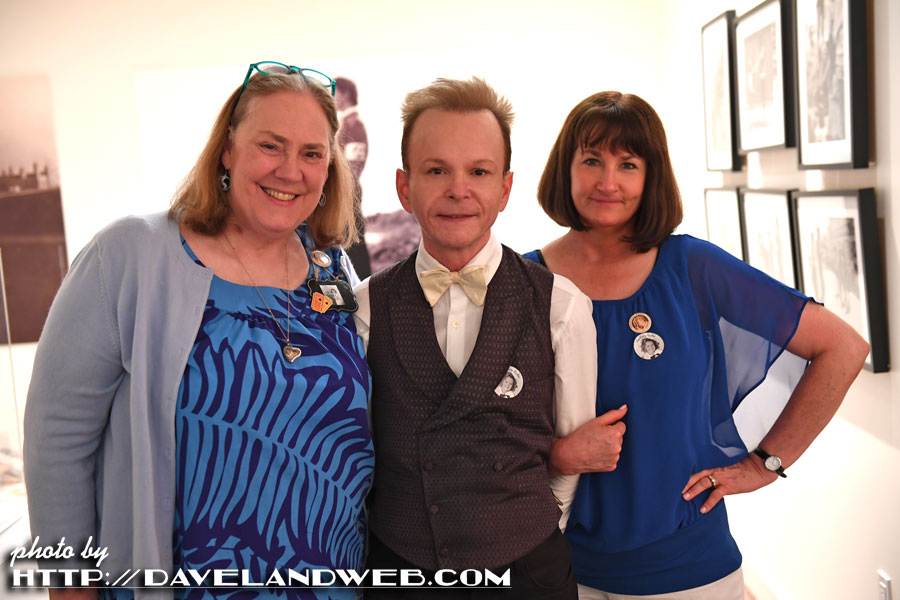 An extremely rare Shirley Temple "The Blue Bird" composition doll of Woolsey's: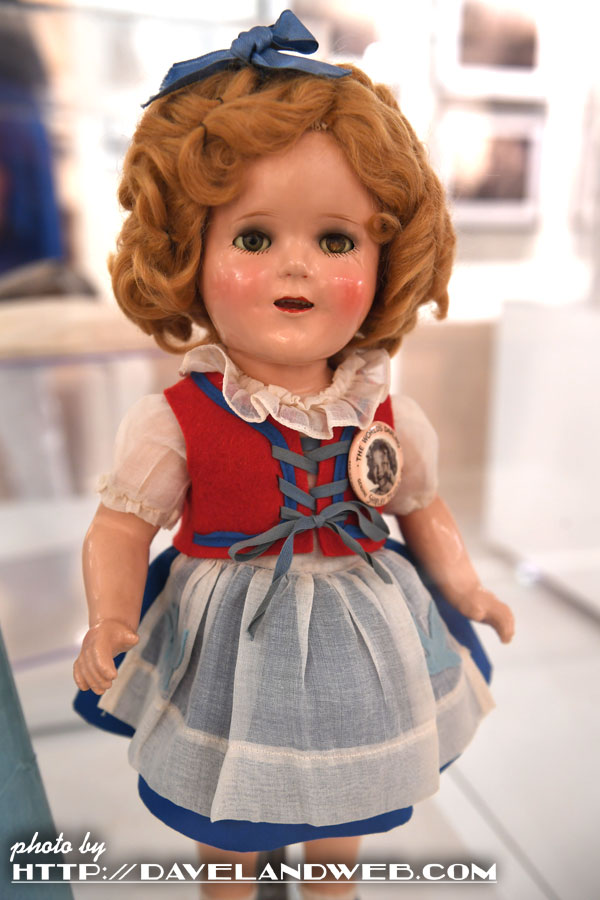 Vintage "Wizard of Oz" dolls released to coincide with the 1939 film: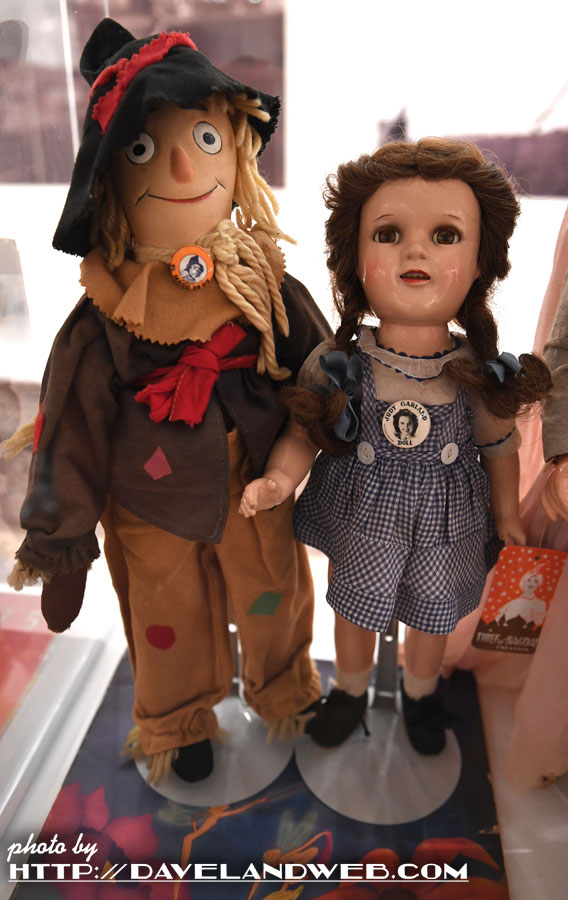 Recently, Woolsey was alerted to a Shirley Temple Cinderella dress on eBay; the source also erroneously told him it was merchandise related to "The Blue Bird." To err on the side of caution, Woolsey did what any Shirley fan would do. He immediately purchased it and paid for overnight shipping so that it could be part of the exhibit. Now THAT'S dedication!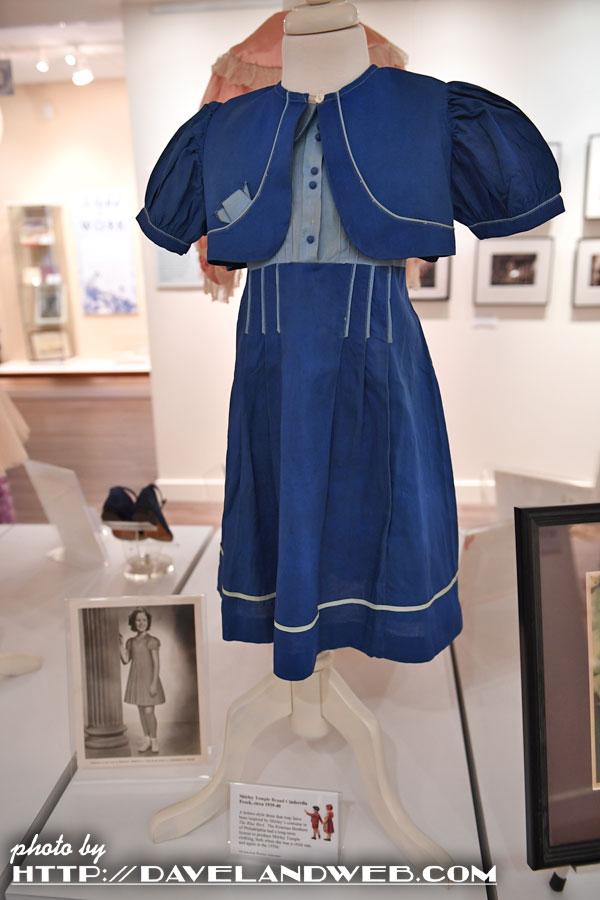 Shirley Temple expert supreme Rita Dubas shared this 1936 promotional photo of Shirley wearing the same dress (with a few slight differences). While it was disappointing that this dress was not related to "The Blue Bird," it is still a VERY cool vintage Shirley item that Woolsey cherishes regardless, and was a true stunner in the exhibit.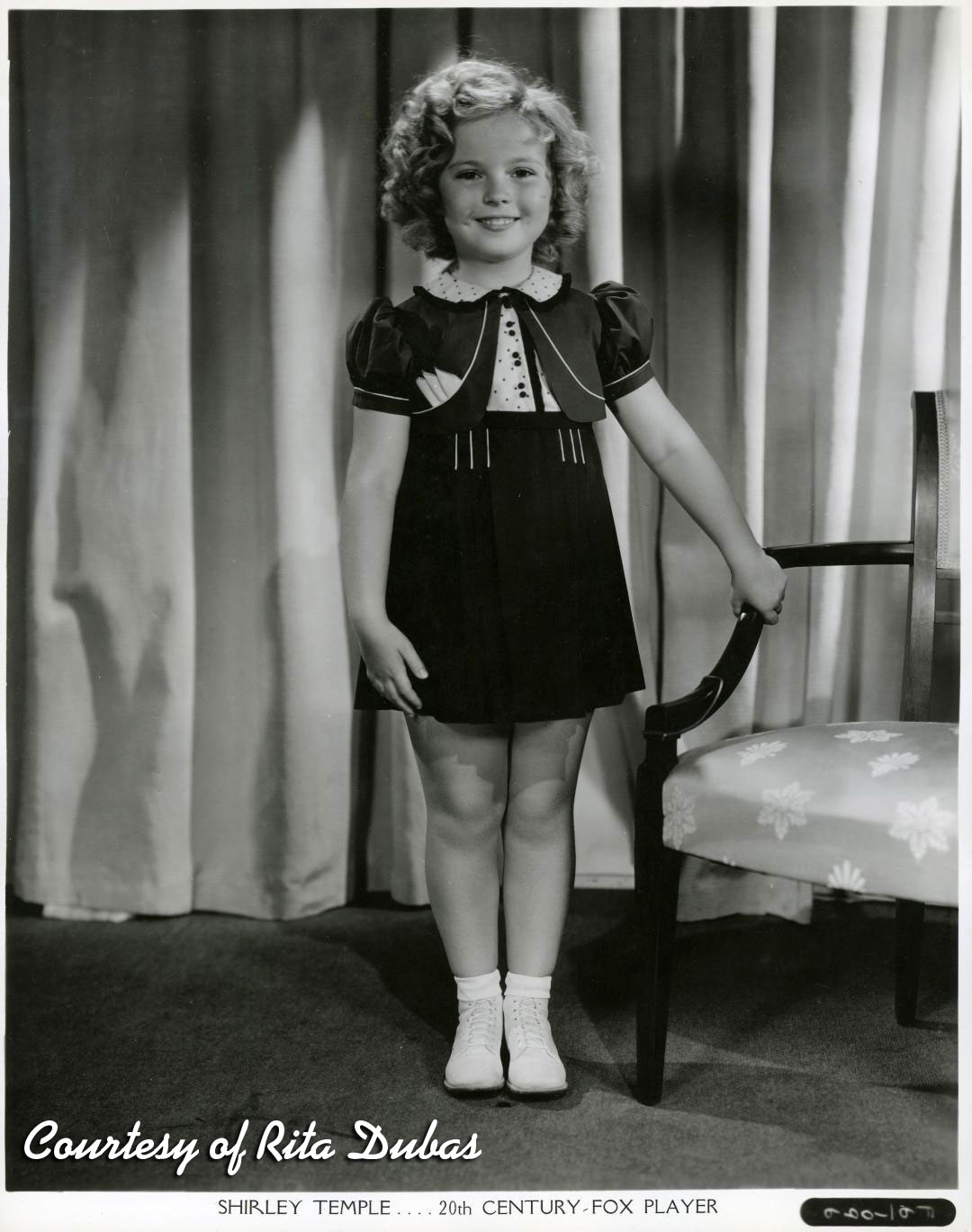 Also on display was a photo of Shirley's birthday party at Fox, April 23, 1938: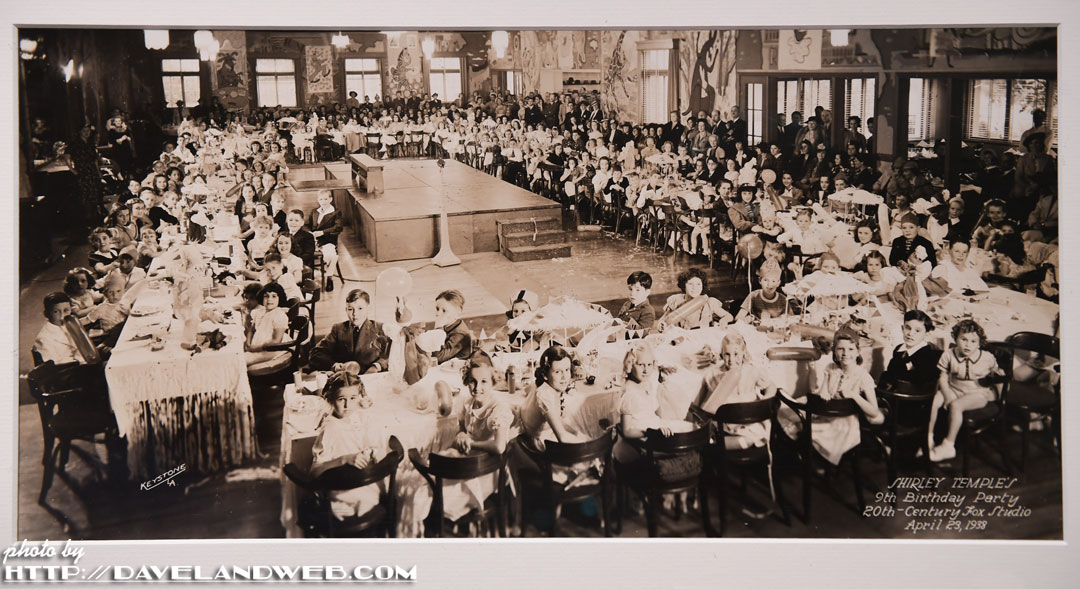 Zooming in you can see Shirley at center, with her mother directly behind her, wearing a stylish hat: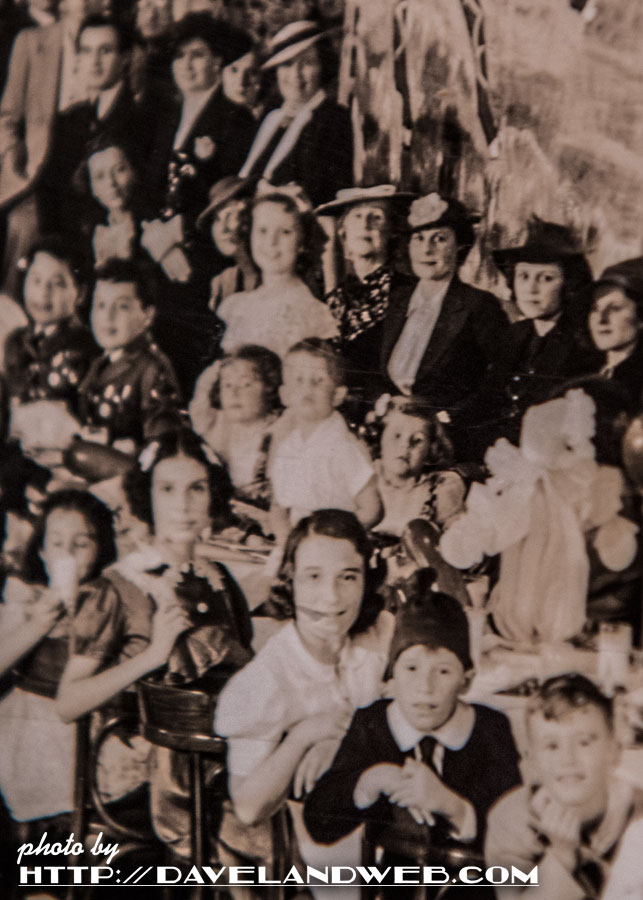 Each table had a centerpiece of blue birds, fresh flowers, and a white cage: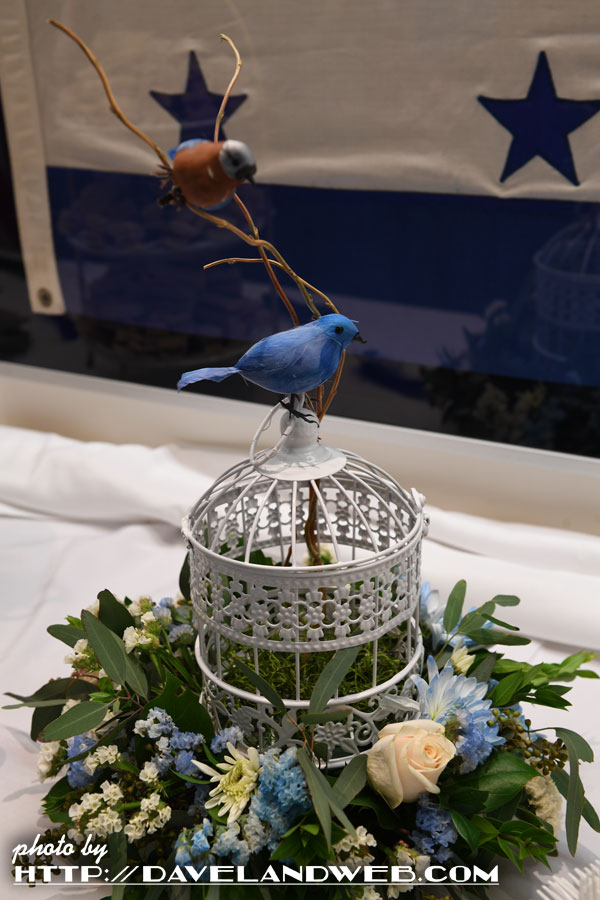 Melissa ordered these very festive hats for attendees: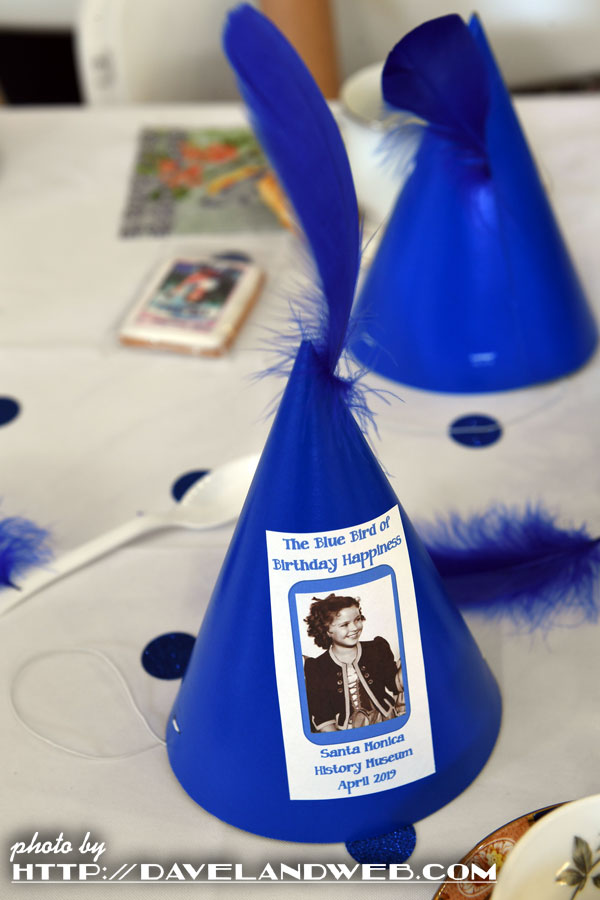 The place settings for the tea were beautiful: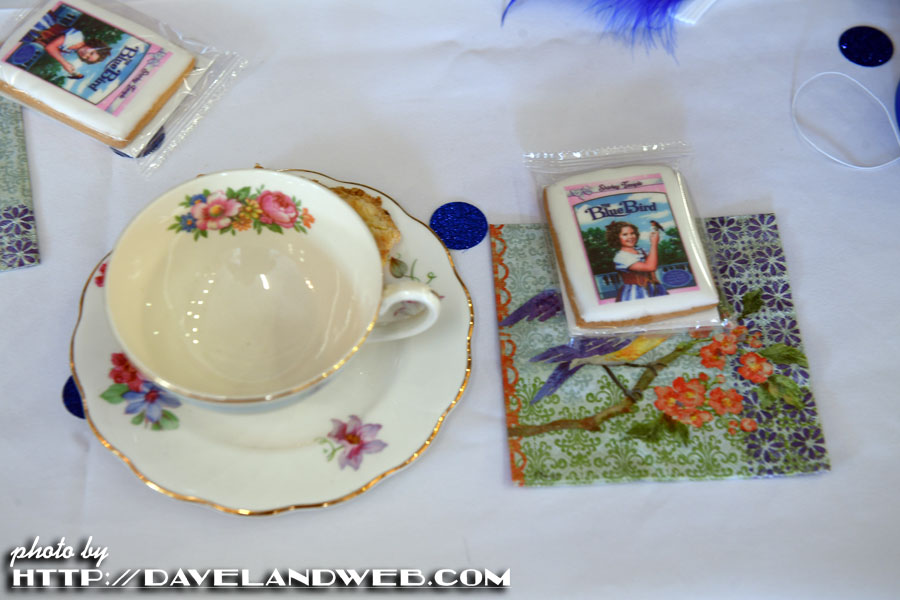 Shirley fans supreme Paul and Lori Breen (and an all-around super nice couple, too) sat at our table with Shirley Jean: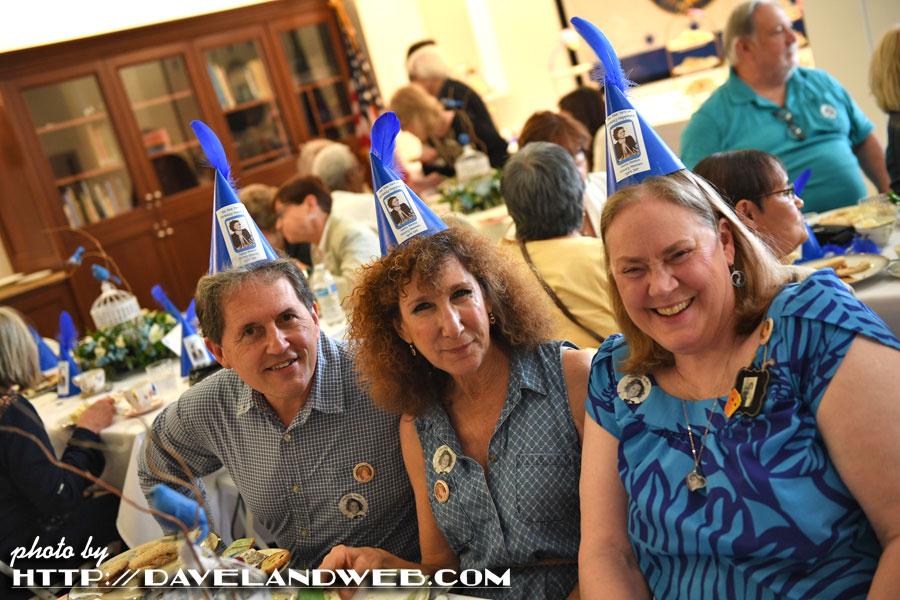 A few words from Museum President Susan Potter and Vice Chair Terri Decker. These ladies have tirelessly championed this Shirley event every year and it is greatly appreciated.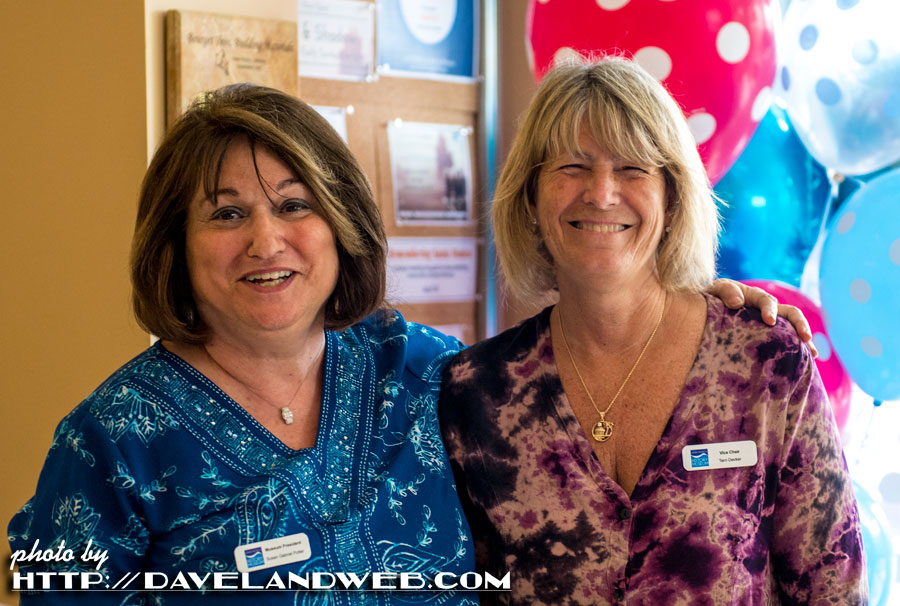 Guest speaker Tony Haig told us a bit about his experience on the September 25, 1960 episode of "The Shirley Temple Show."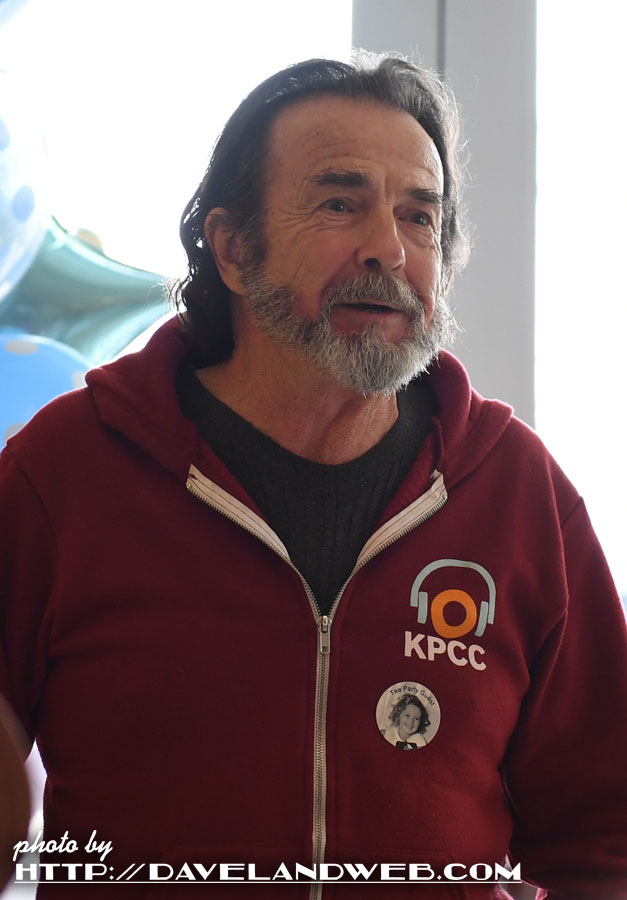 Haig played the title character of the story called "Kim." Here he is on the right: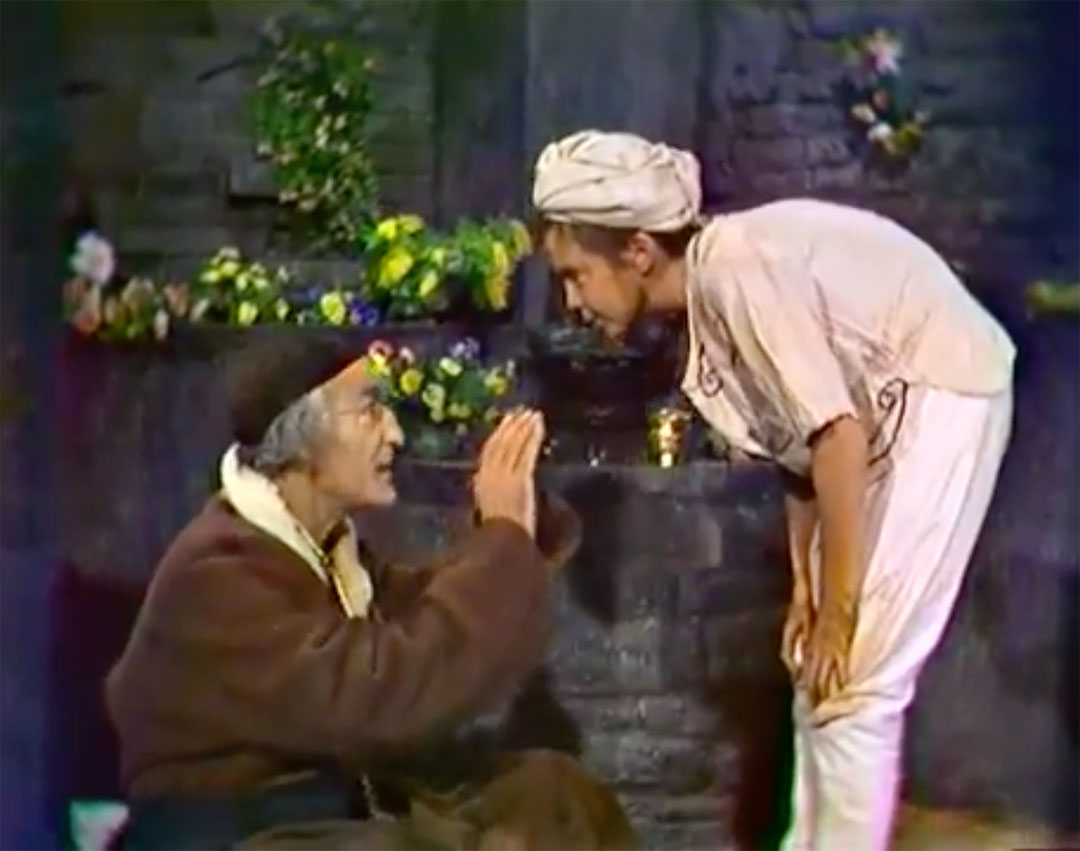 Academy Award nominated actress Terry Moore was on hand, and gave warm remembrances of her friend, Shirley. What a gracious lady who still to this day cannot bear to remove Shirley's phone number from her cellphone. She enjoyed the warm chats that they used to share when Shirley was still alive.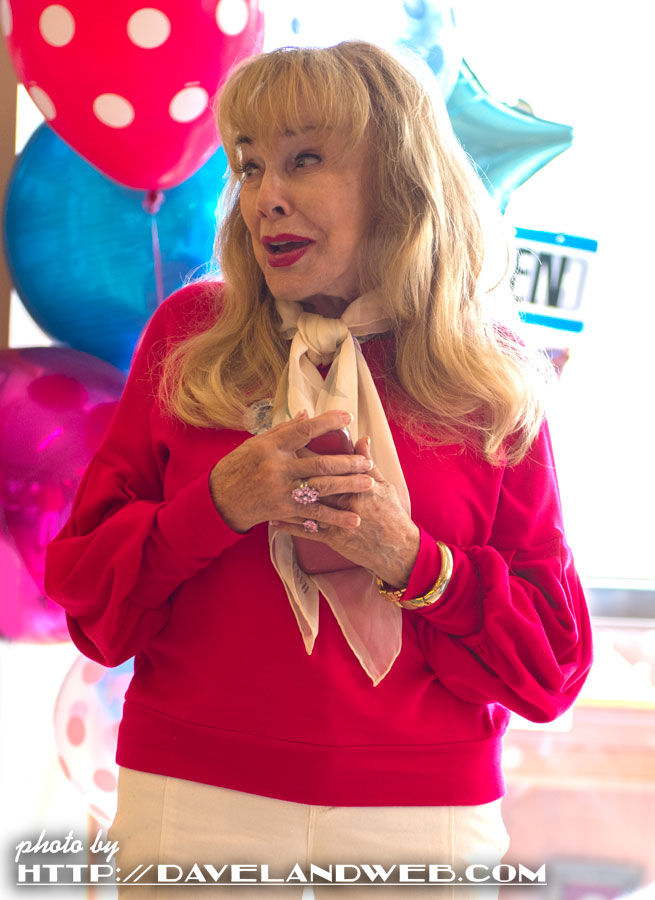 A photo of Terry with Richard Jaeckel in "Come Back Little Sheba," 1952: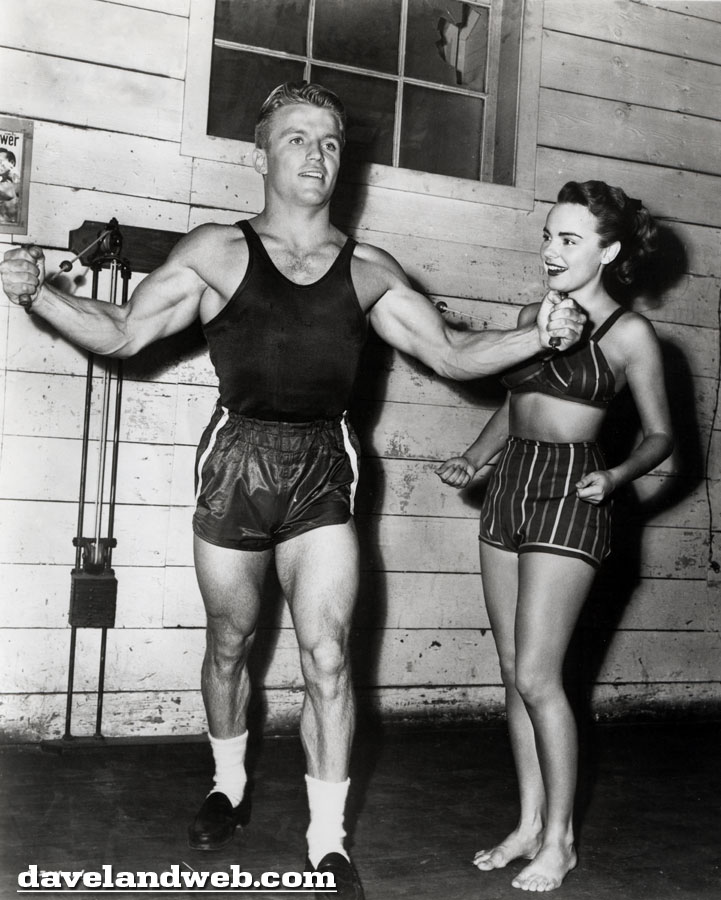 Terry and her assistant graciously posed for a photo with me, taken by Melissa: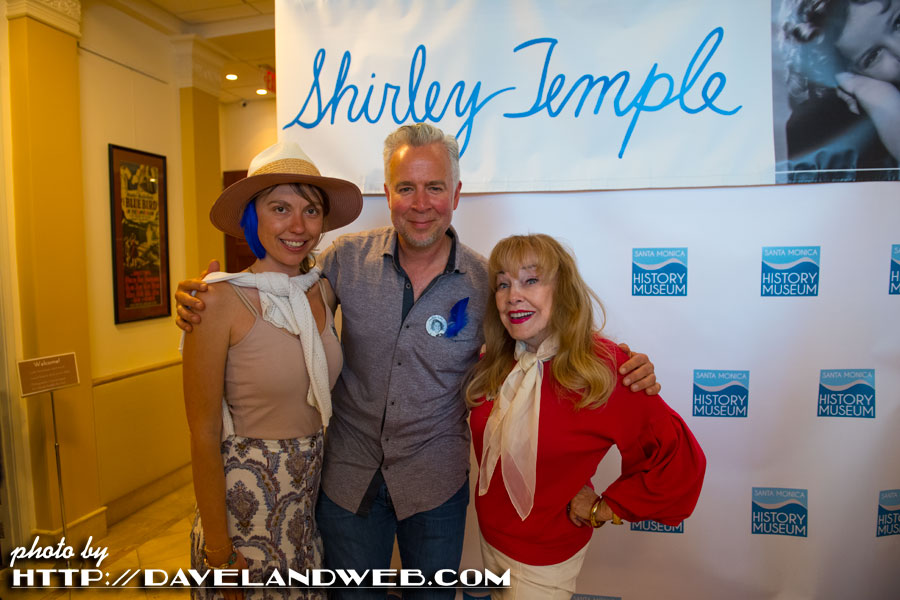 What a wonderful afternoon! If you think that's the end of the story, you are mistaken. Still one more installment to come!
See more Santa Monica History Museum photos at my
main website.